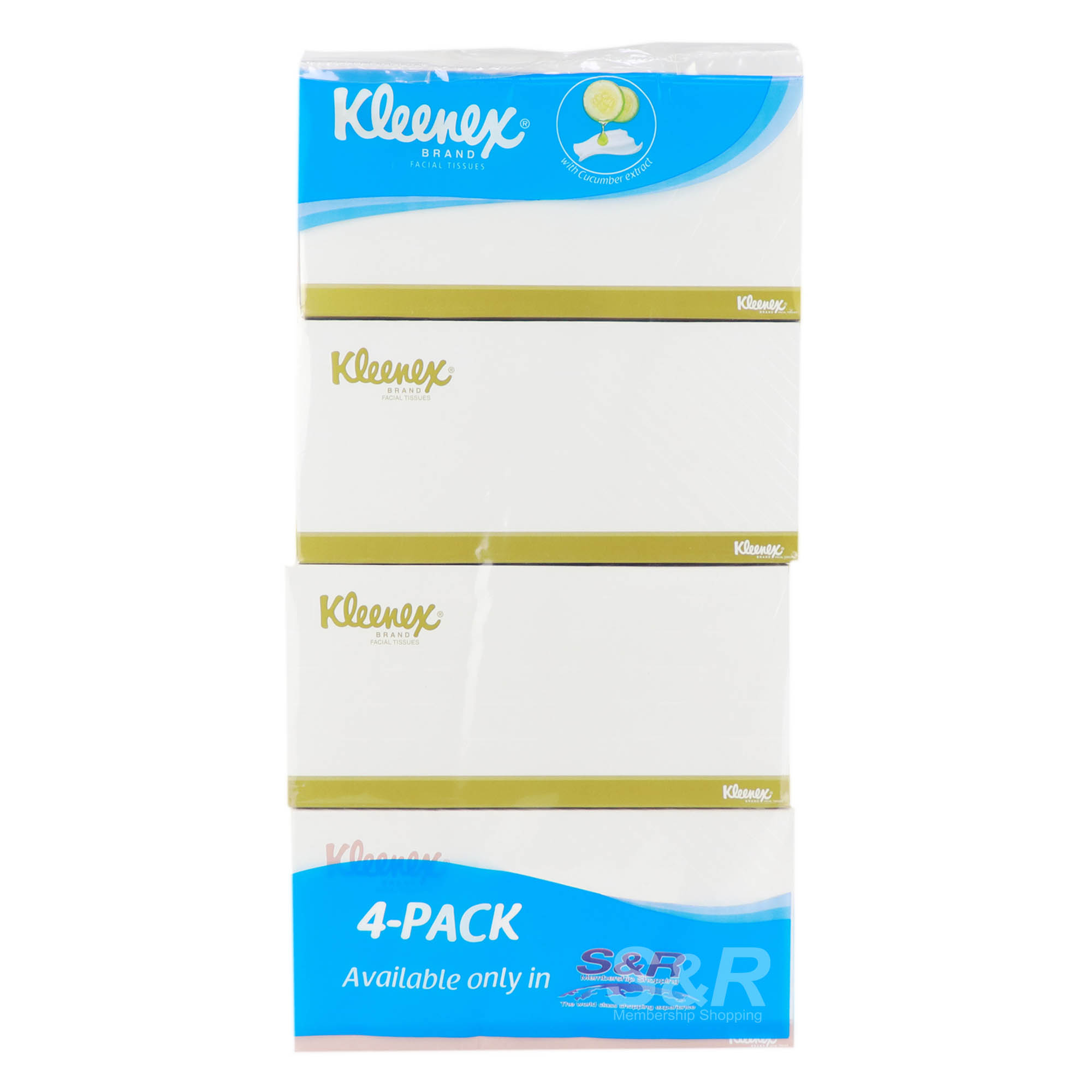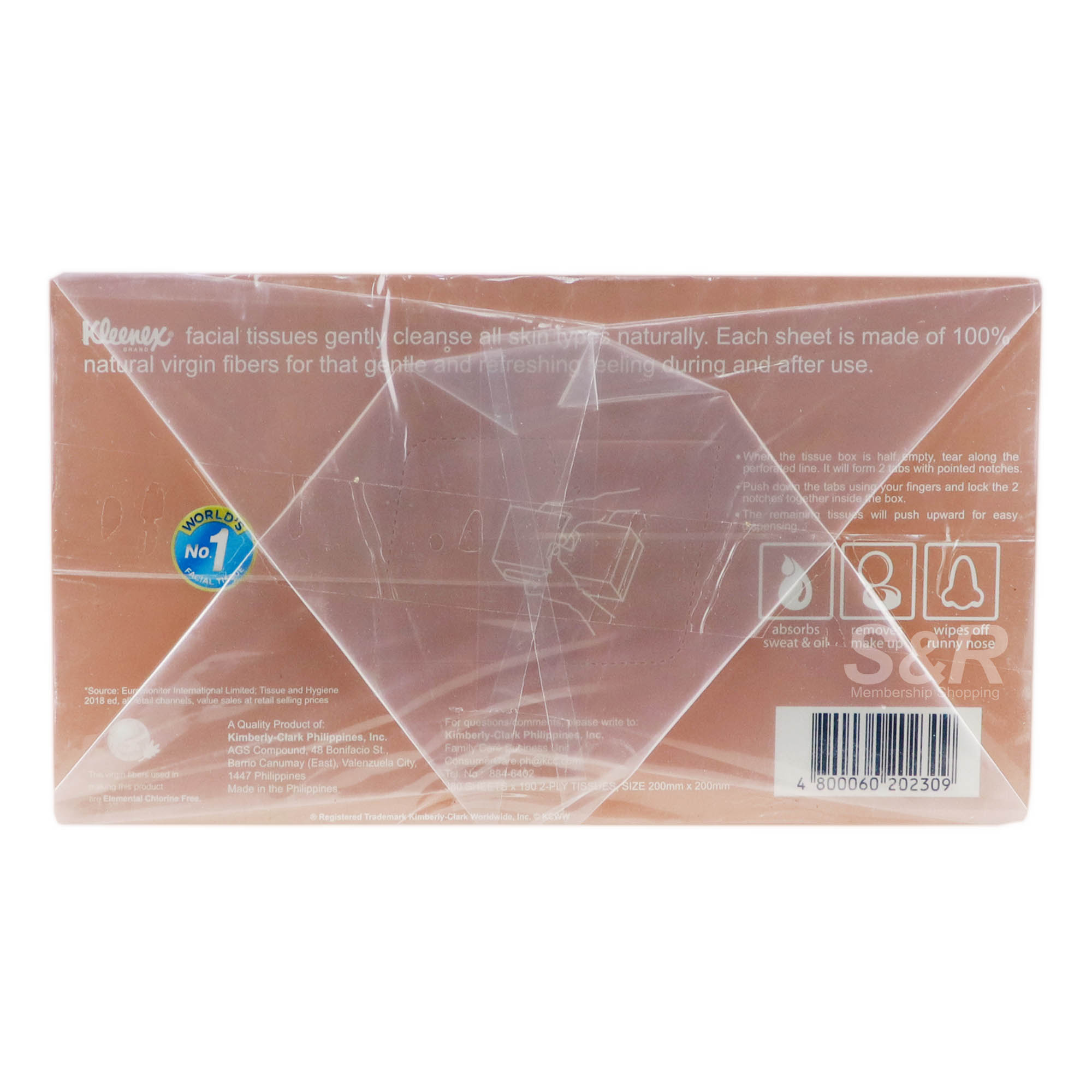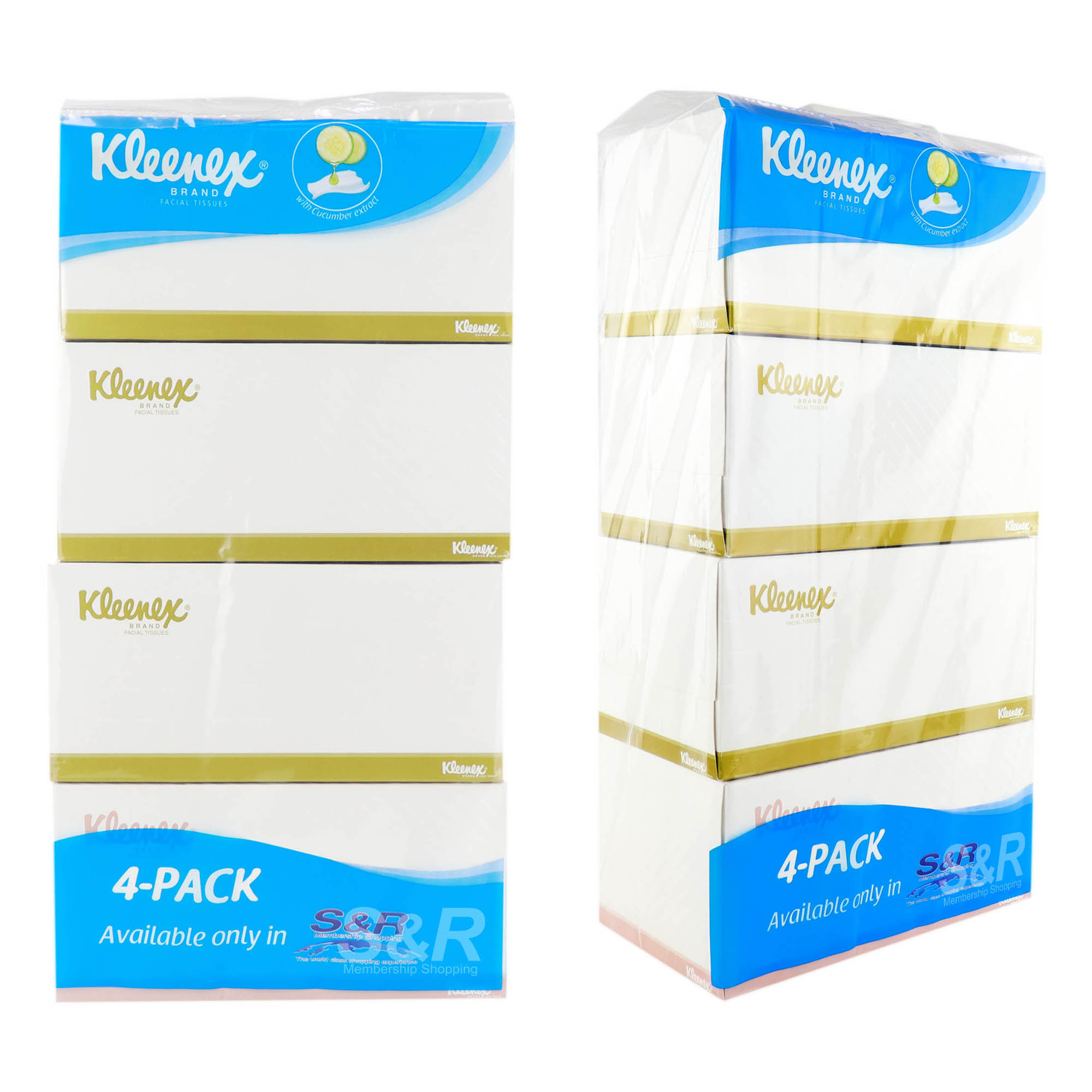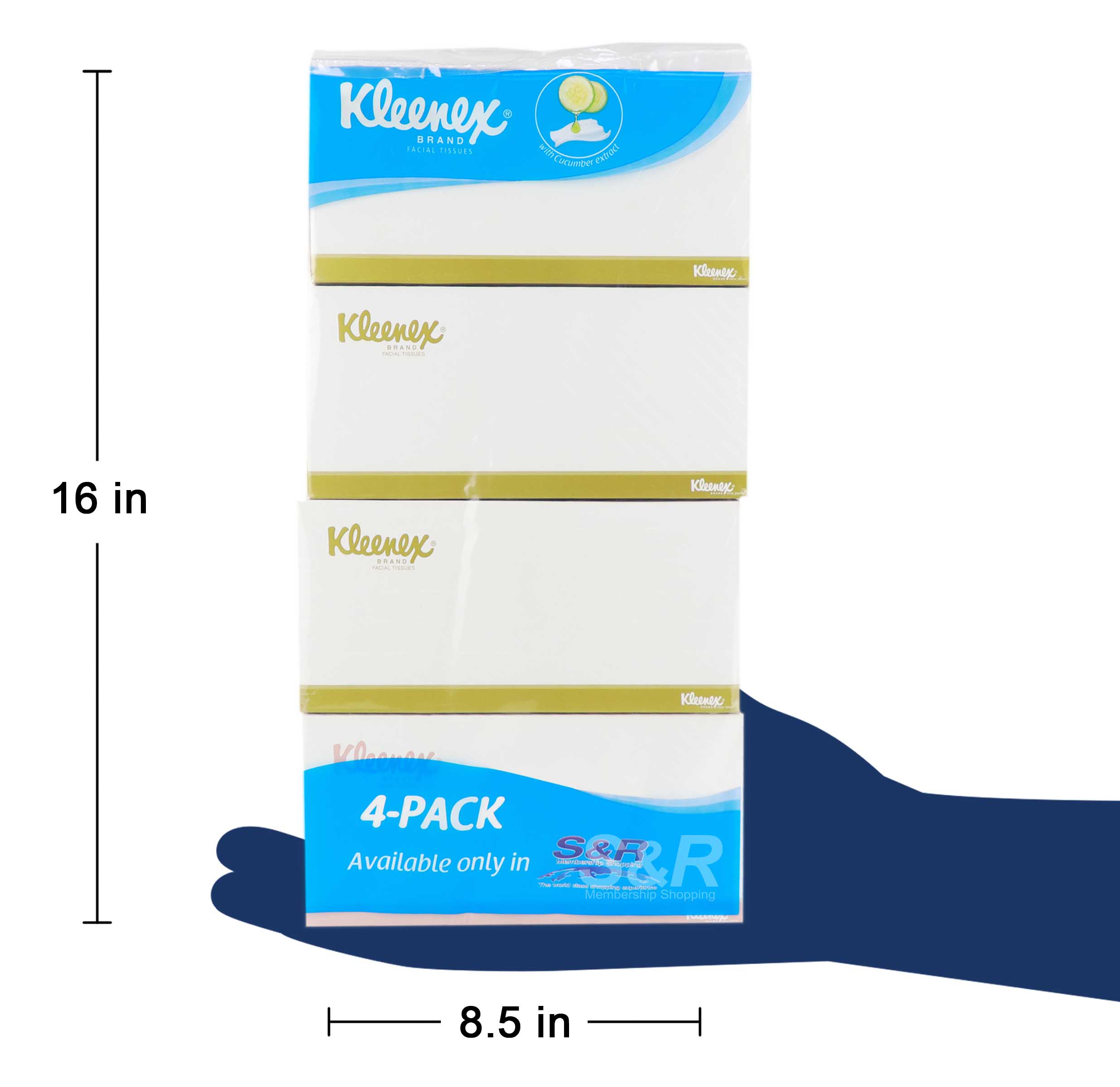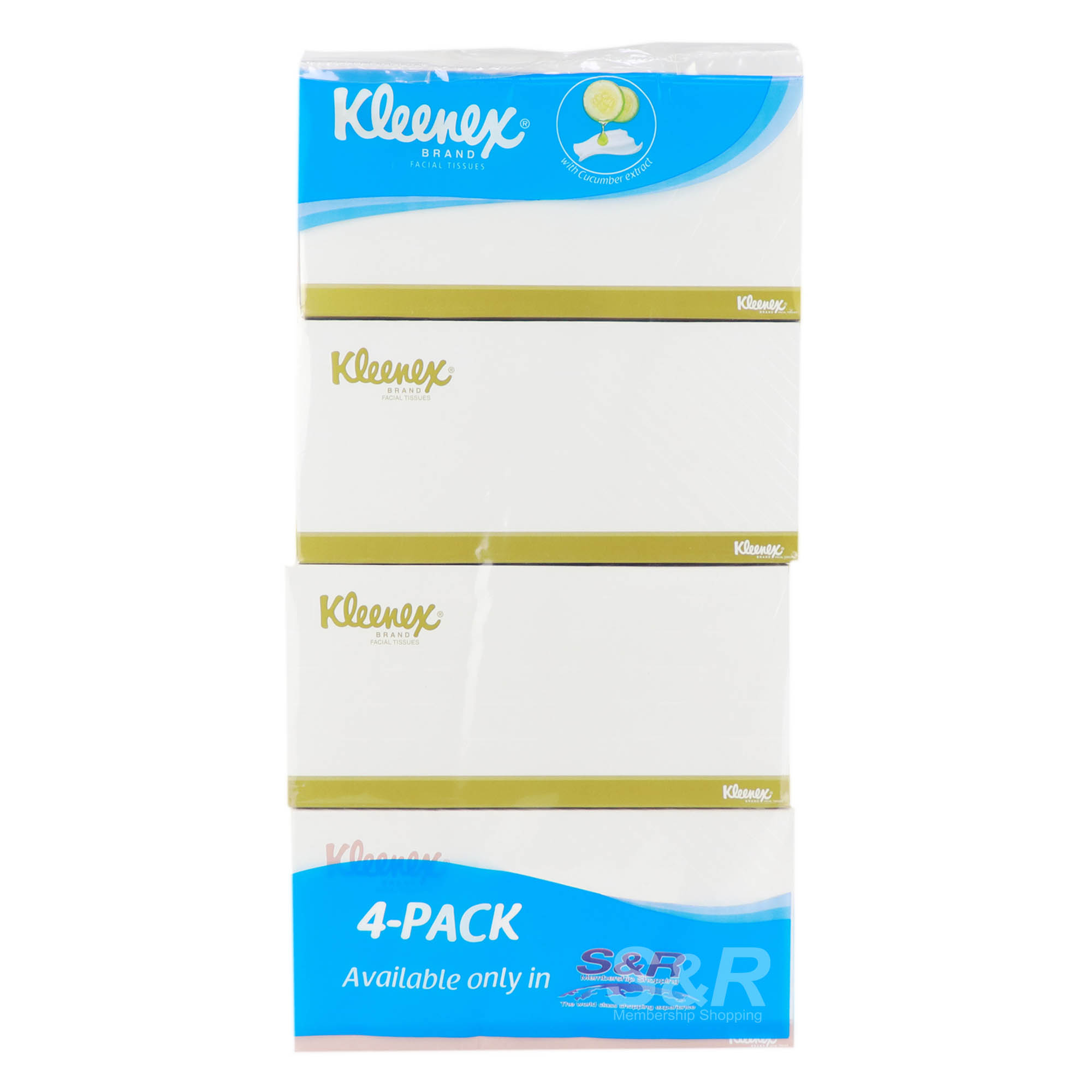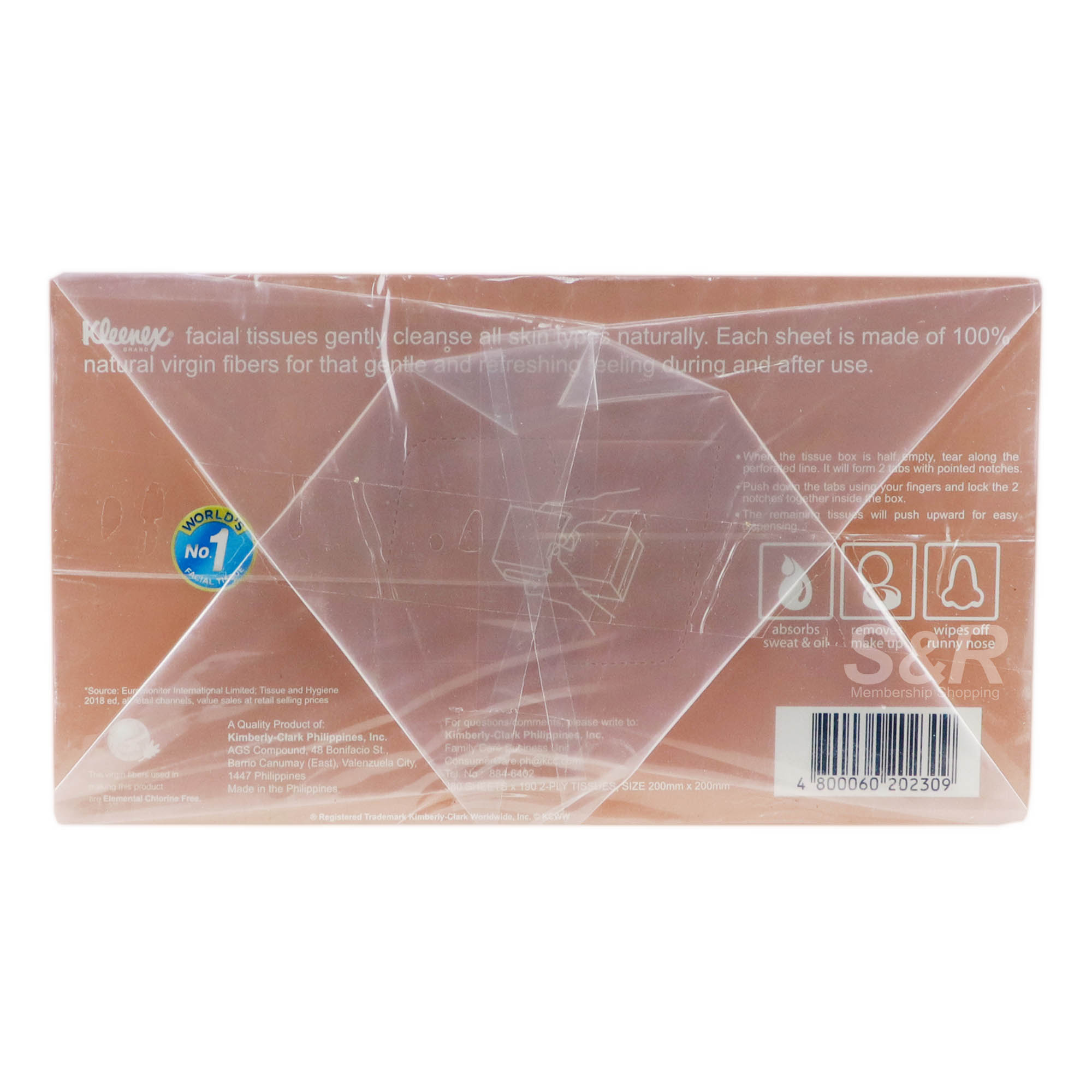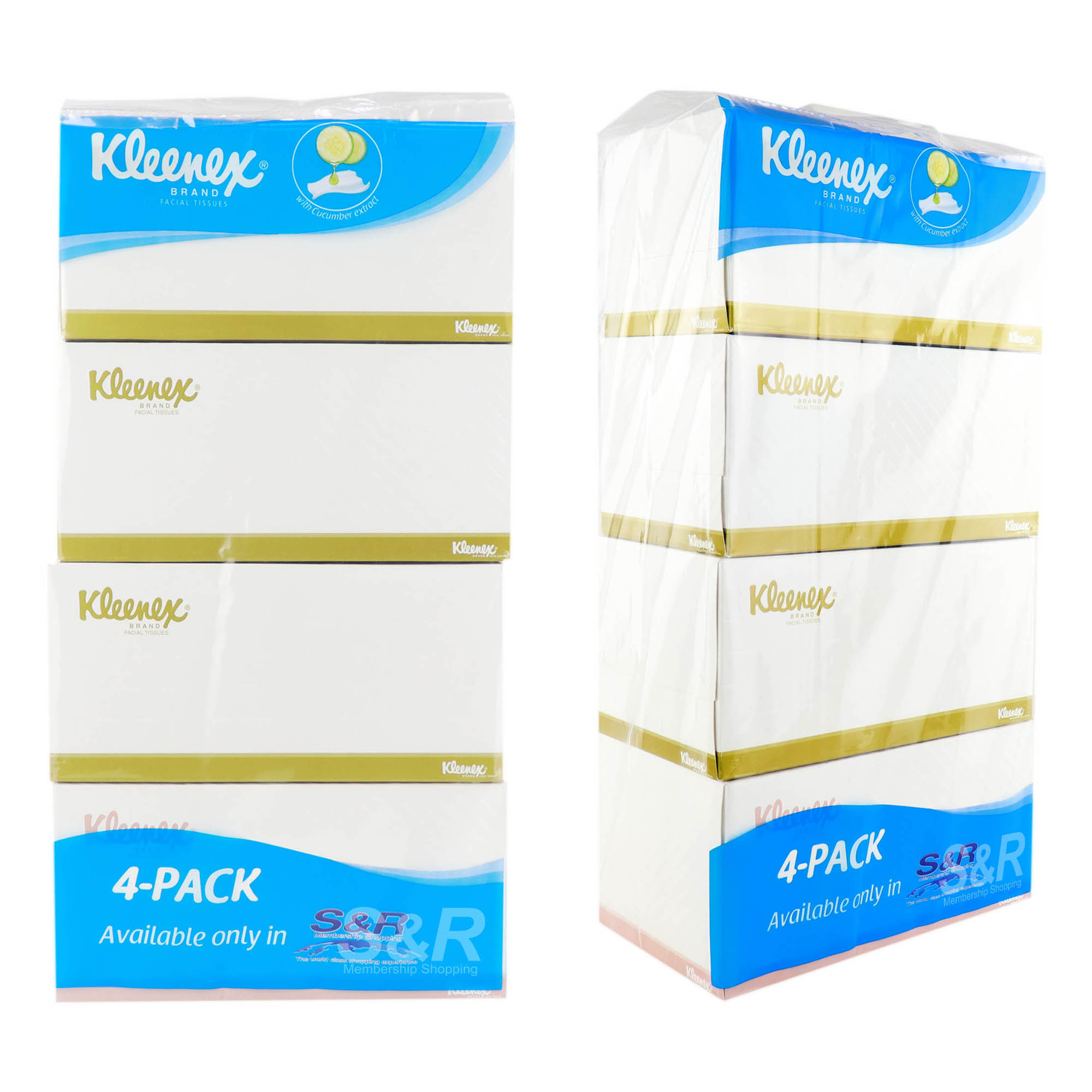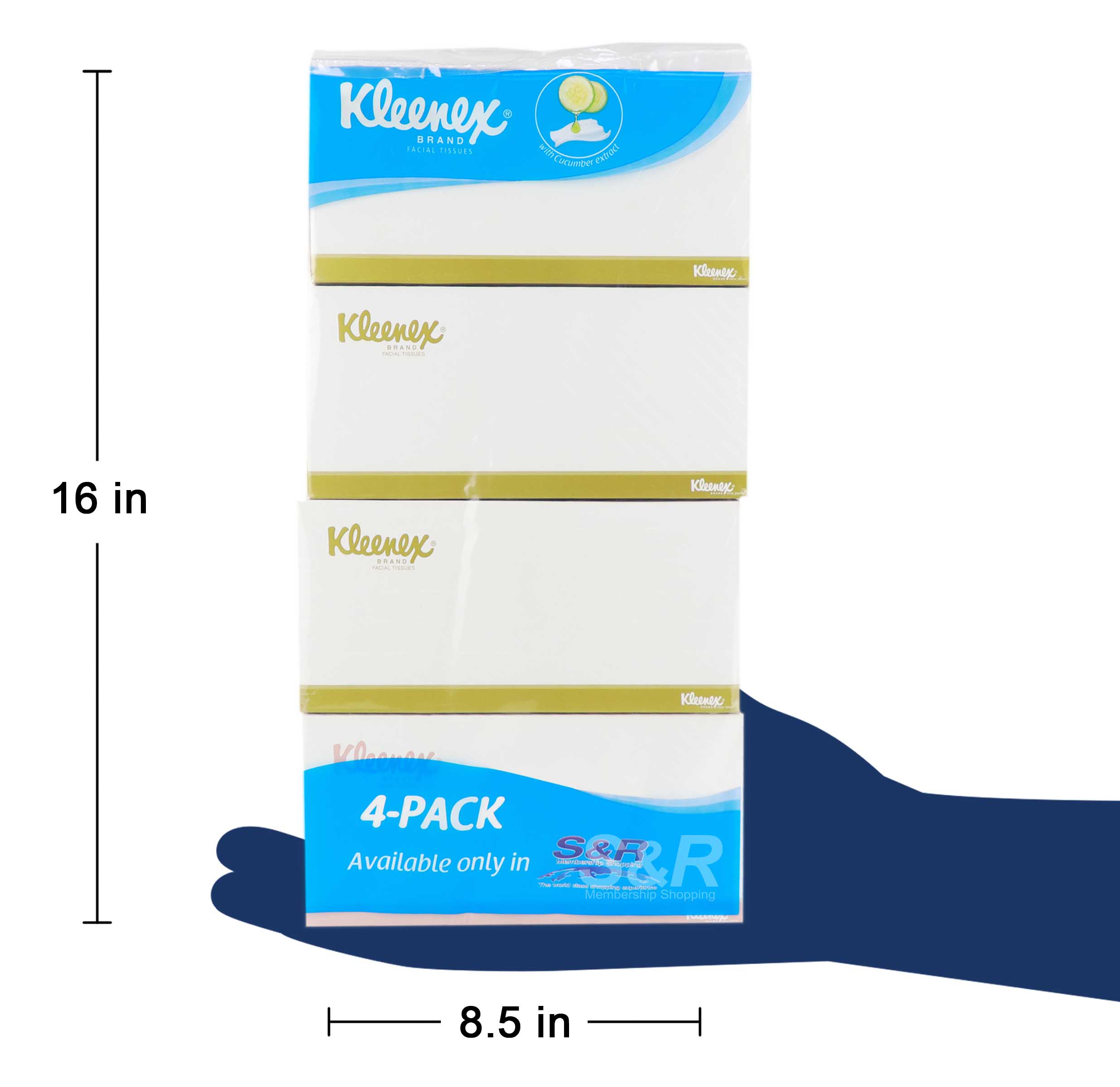 Kleenex Facial Tissues 4 boxes
Features:
Multi-pack
Facial tissues in 1 box
Gentle and safe for all ages
Absorb sweat and oil, removes make-up and wipes of runny nose
Soft and durable ply material
Actual Weight: 1.03 KGs
Product Dimensions: 8.5 x 5 x 16
---
Kleenex Facial Tissues won't allow germs to even last a good minute on any part of your skin. Wipe them all away like it's nobody's business. Not just for adults, its gentle and child-safe formula brings a soft and silky feel on the skin with every use. Most importantly, these tissues are laboratory-tested to inhibit common bacteria that may cause sickness to you and the family.

Kleenex Facial Tissues come in an easy-to-use pack that stays fresh once opened, so you can be assured of essential antimicrobial protection even to the last tissue.

Directions: Gentle on the go tissues, suitable for all over use. Also use after diaper changes to cleanse the diaper area.

Avoid using on open wounds and burns. Store in a cool, dry place. Do not dispose of wipes in flush toilets.