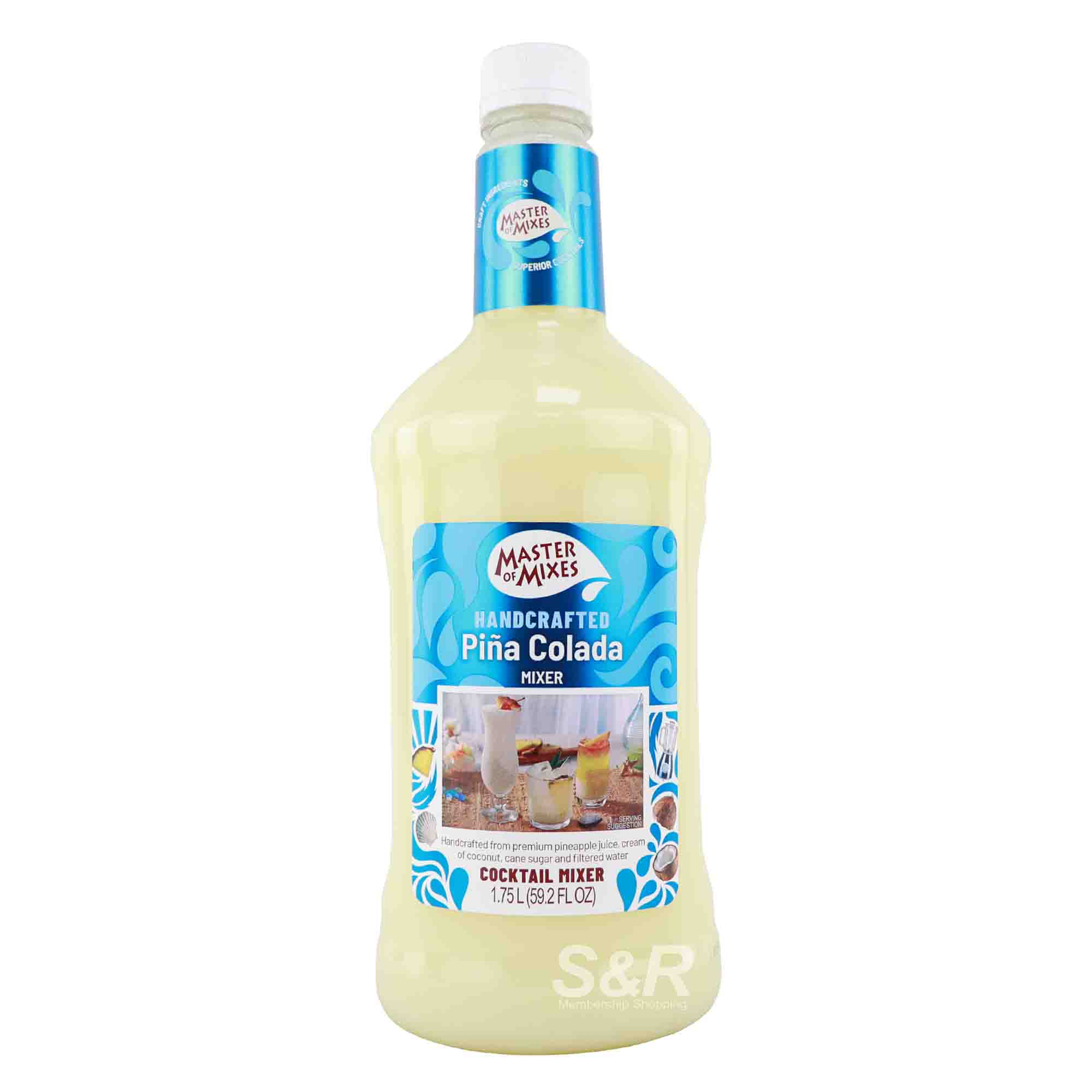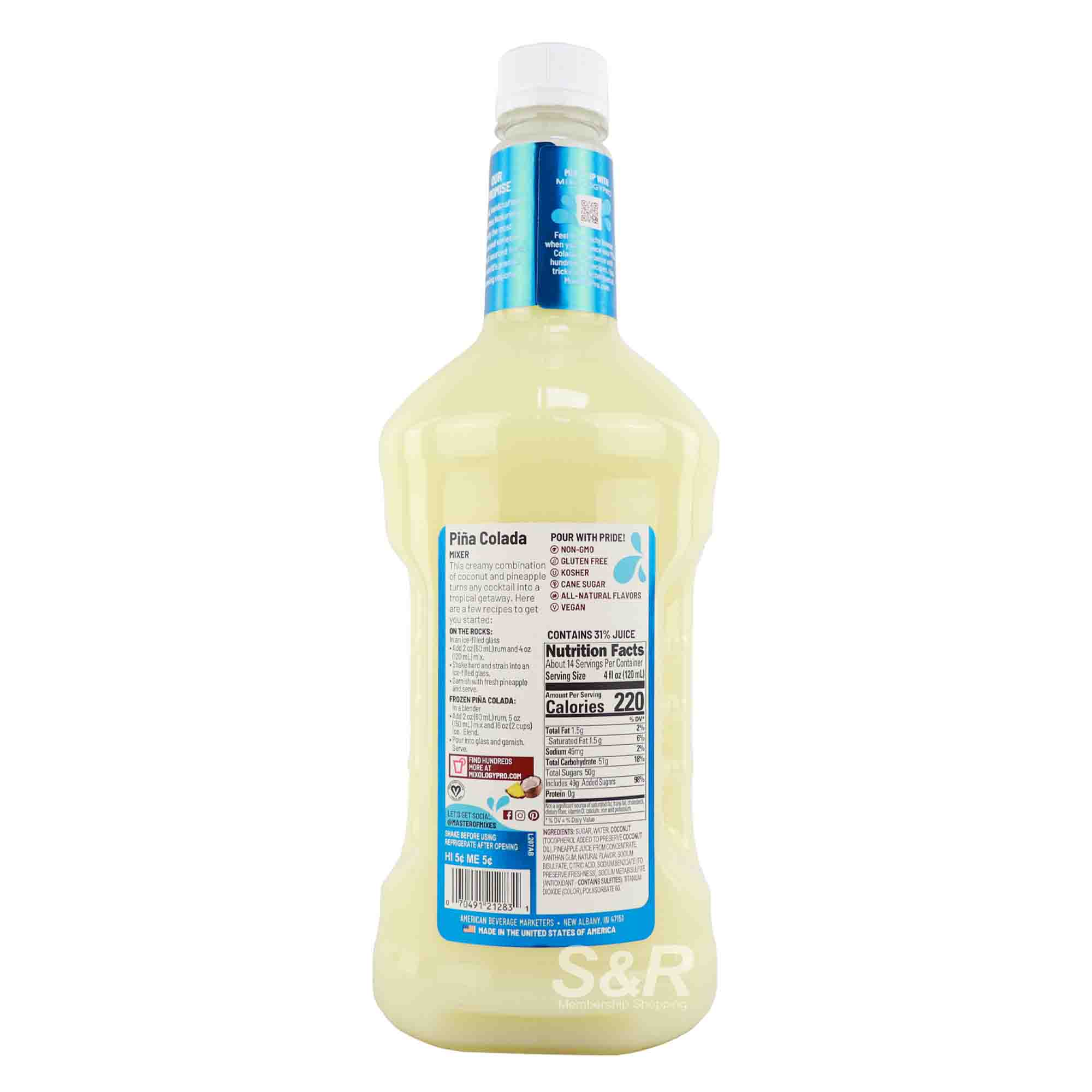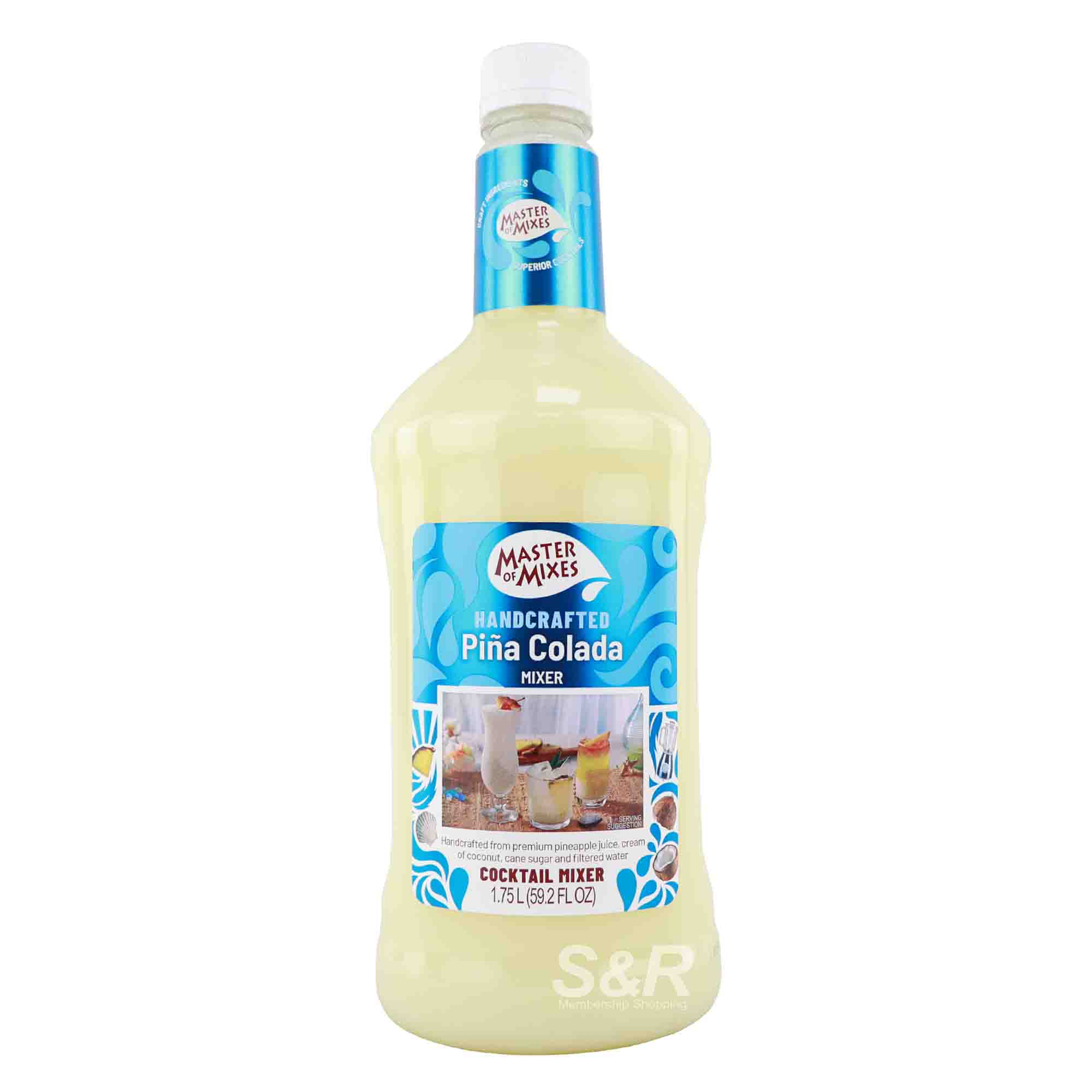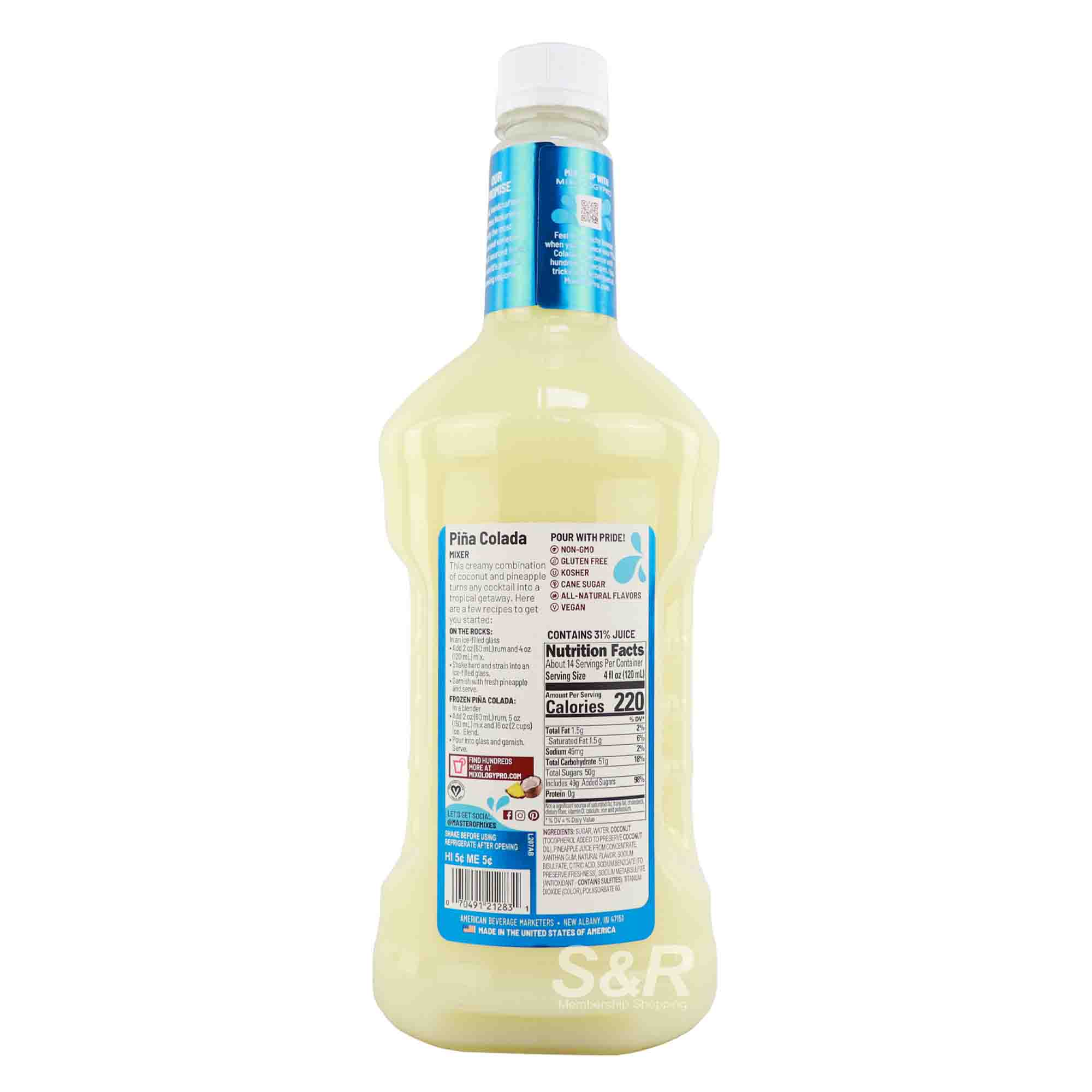 Master of Mixes Piña Colada Mixer 1.75L
Features:
Single Item
Cocktail Mixer in a 1 bottle
31% coconut and pineapple
Opaque, white color
Product of USA
Actual Weight: 2.16 KGs
Product Dimensions: 4.5 x 4.5 x 12.5
---
Do you miss hanging out and sipping drinks with friends?! Refresh to a cocktail drink in the comforts of your home with Master of Mixes Piña Colada Mixer! Blend and your recipe that's versatile to on-the-rocks and frozen drinks!

Call on your friends and welcome them to a refreshing sweet, fruity, and fresh pineapple with a creamy coconut finish! Drink to any celebration and enjoy an ultra-creamy blend of hand-harvested tropical coconuts, and a refreshing splash of premium Costa Rica pineapple juice of Master of Mixes Piña Colada Mixer.

Plan any event with us and SAVE UP on your drinks at S&R!

Keep in a cool, dark place, away from heat and sunlight, and tightly screw the cap. Discard if it develops an off odor, flavor, or appearance.