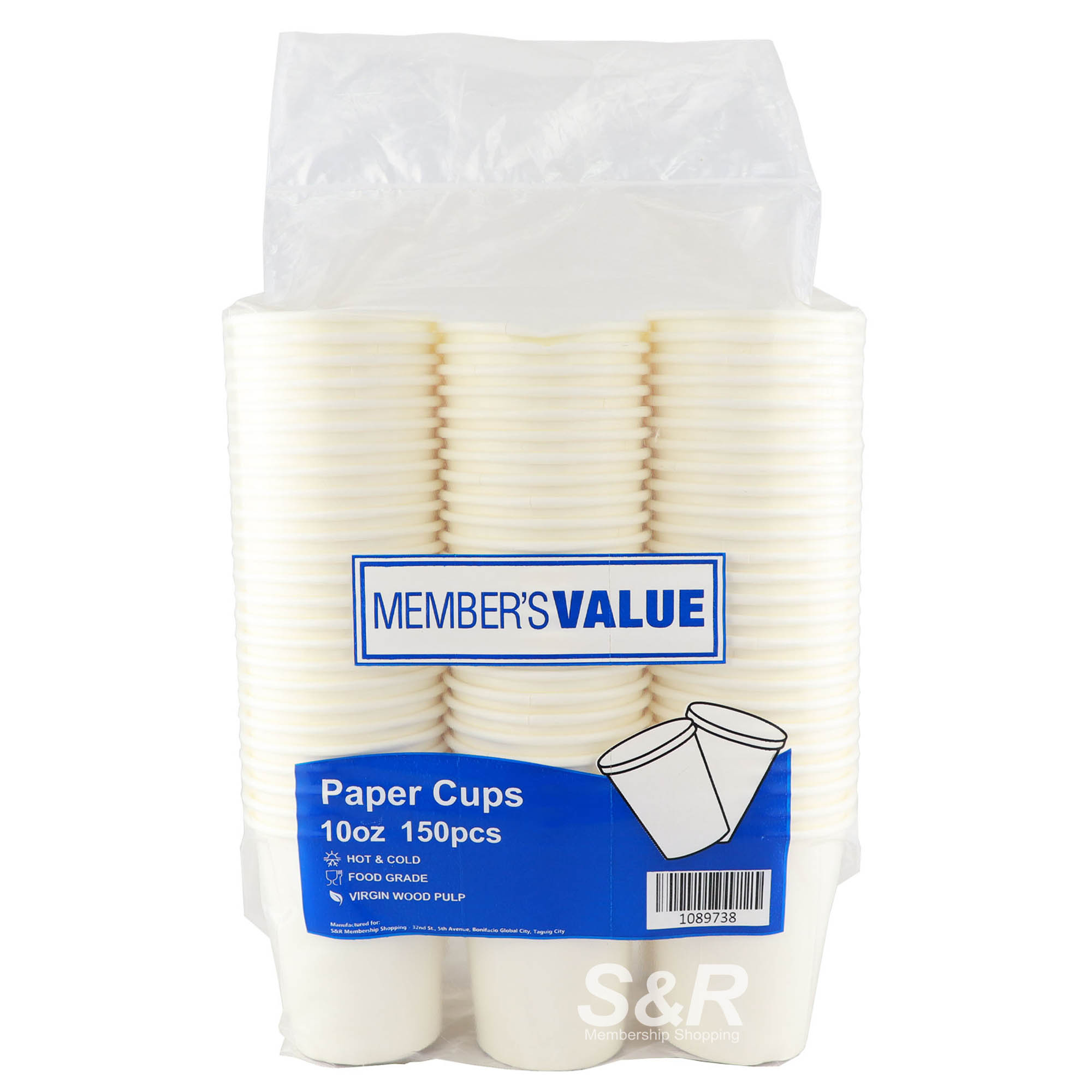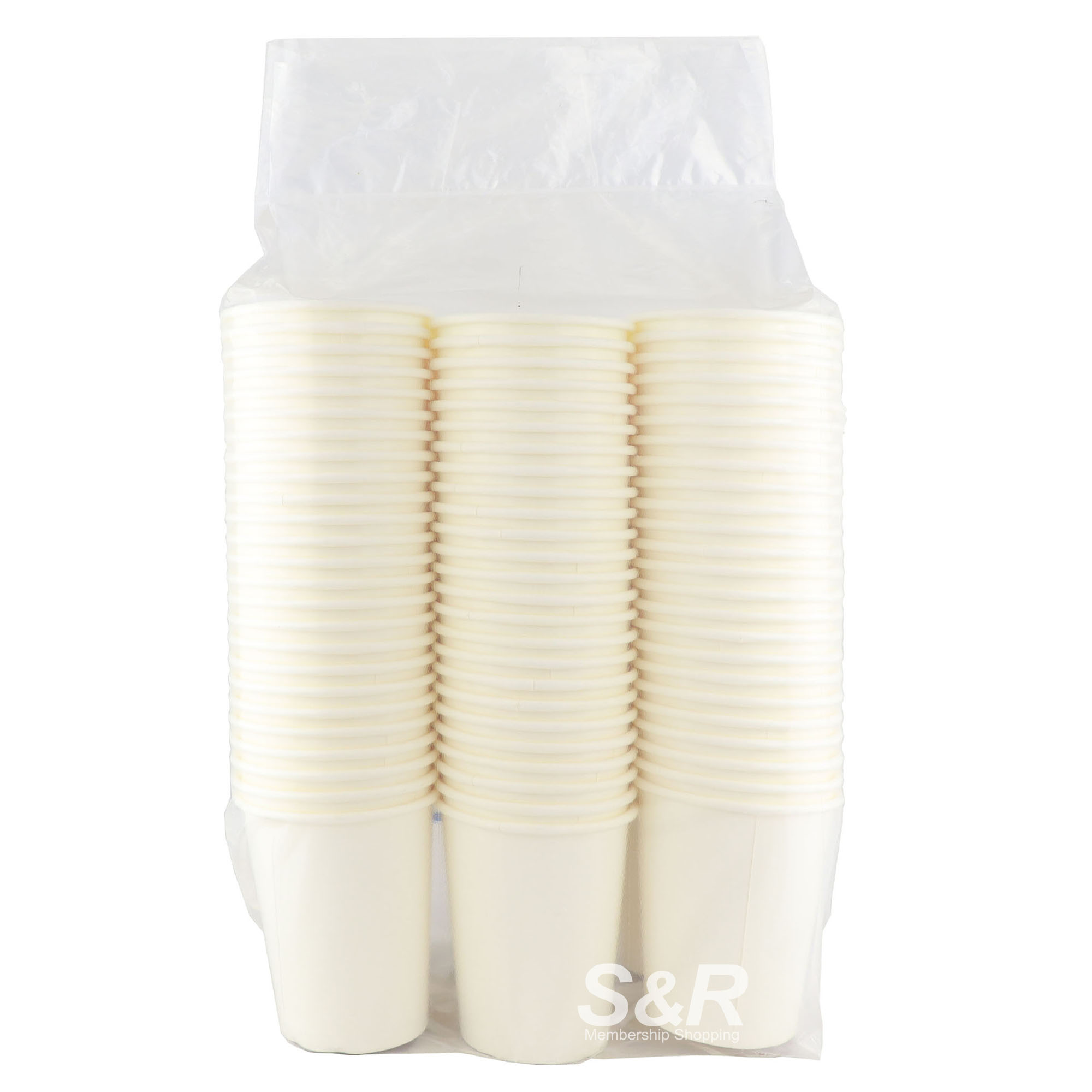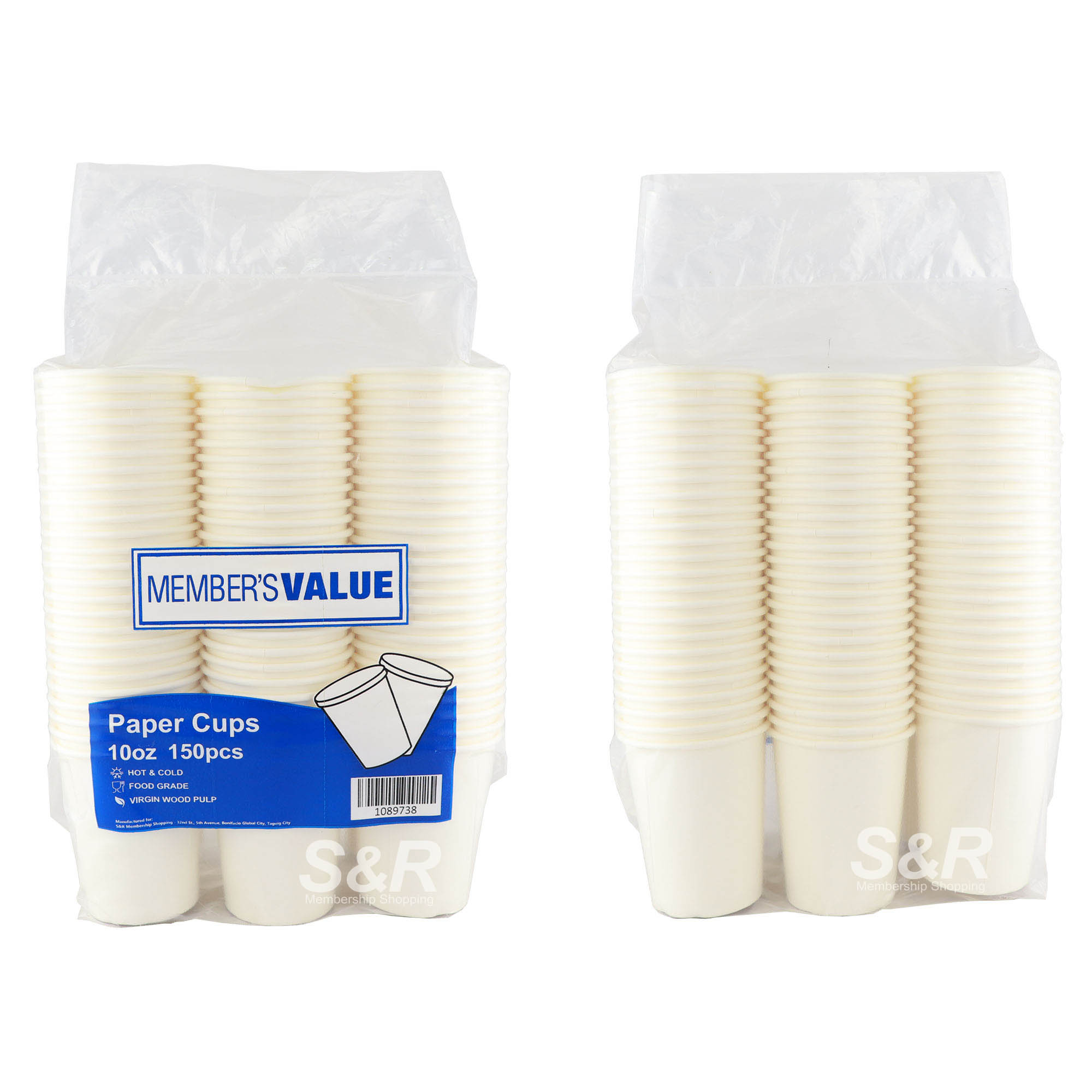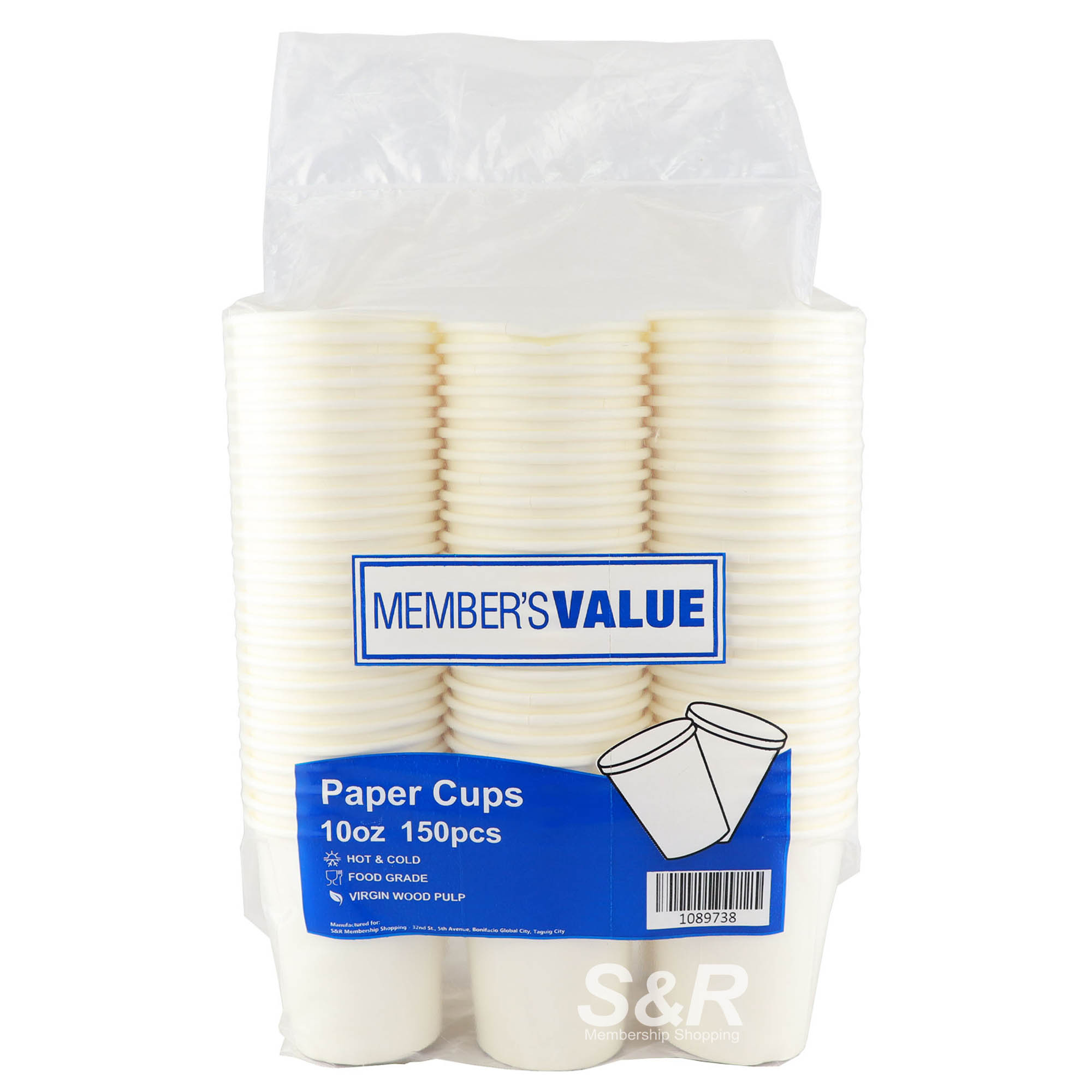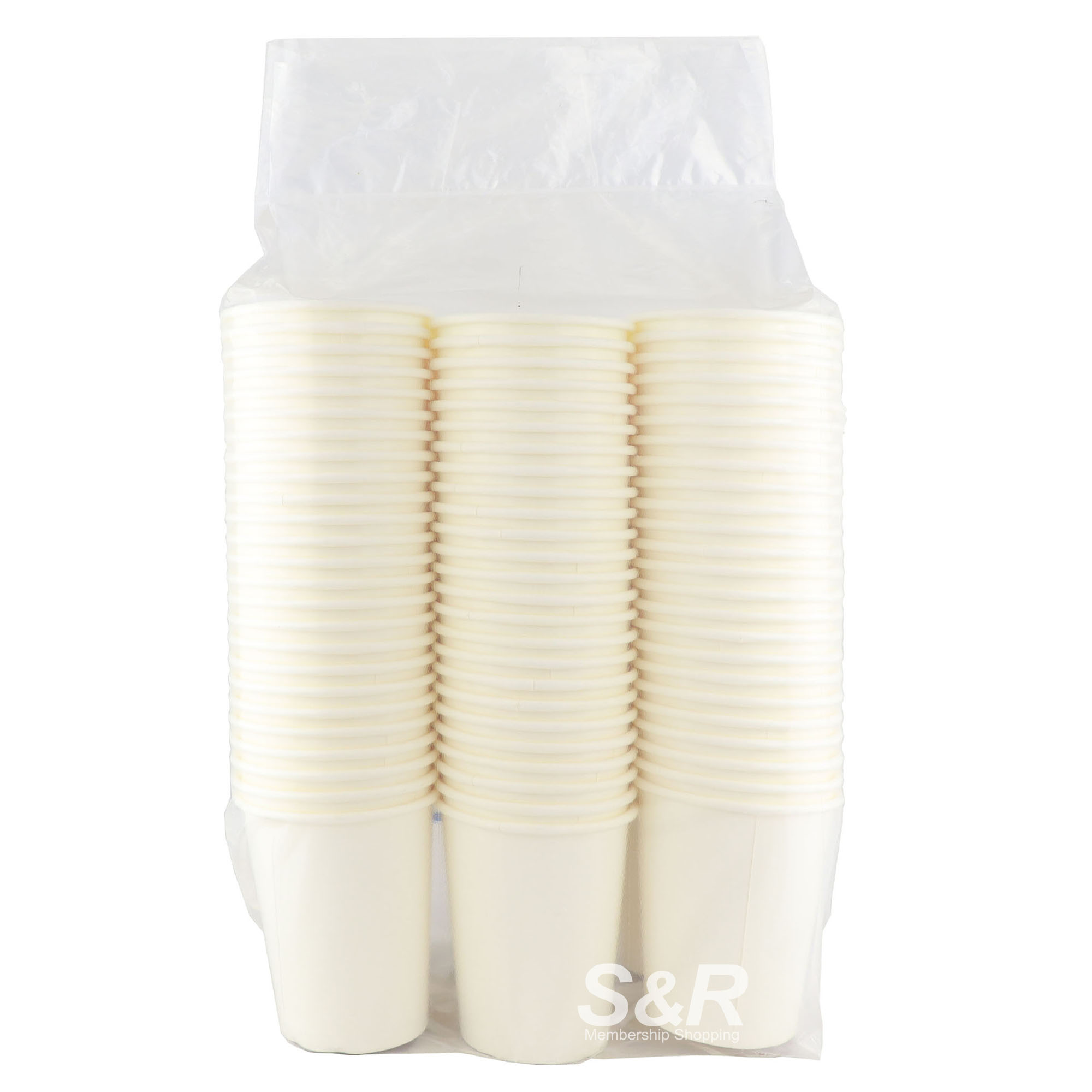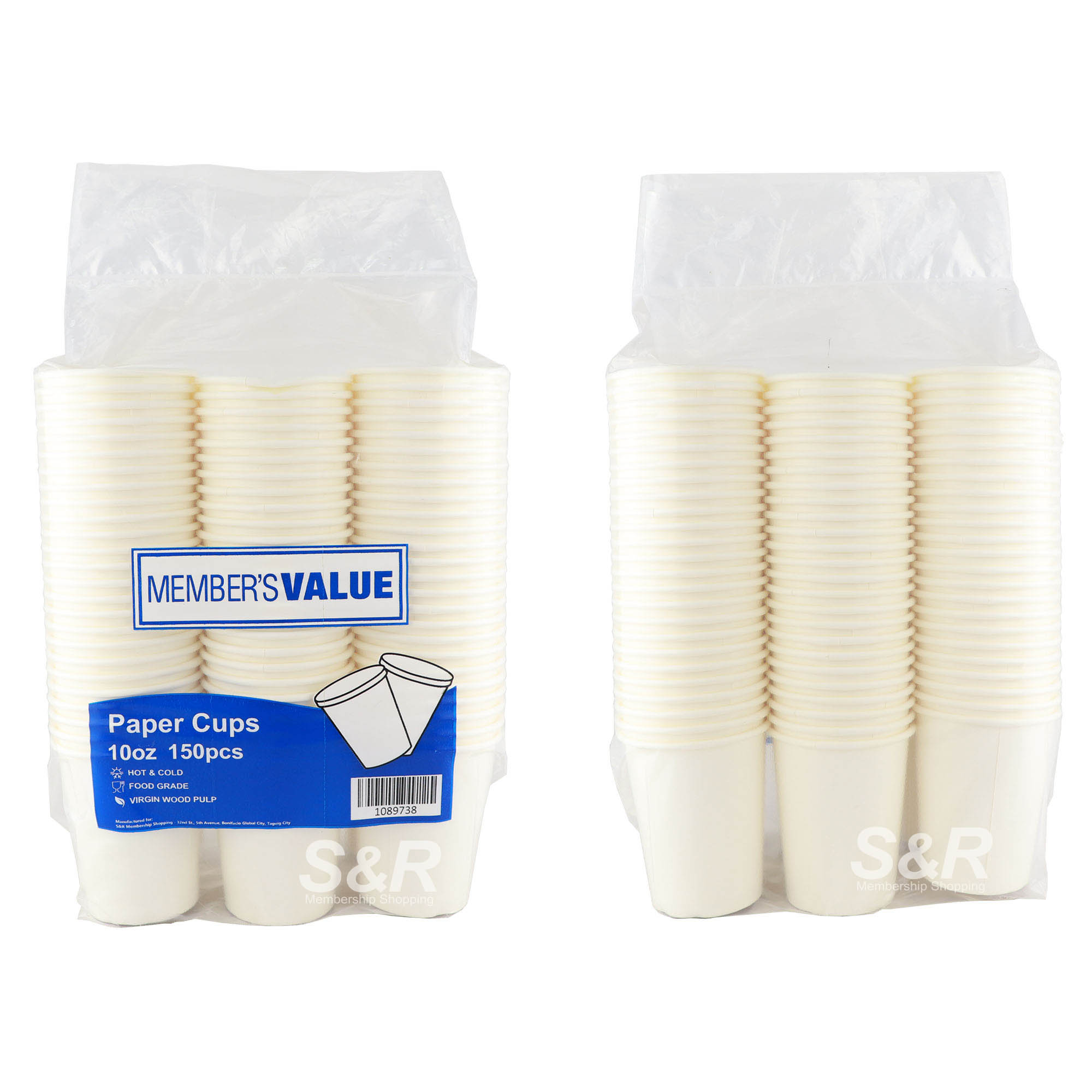 Member's Value Paper Cups 10oz 150pcs
Features:
Multi-pack (50 cups)
Paper Cups in 1 plastic packaging
Made of Virgin wood pulp
Food grade
Supports hot and cold drinks
Actual Weight: 0.85 KGs
Product Dimensions: 9.05 x 4.72 x 10.62
---
I got my ticket for the long way 'round, two bottle 'a whiskey for the way, and I sure would like some sweet company, and I'm leaving tomorrow, wha-do-ya say? This song would be much pitch perfect if you have enough cups to flip and tap around with Member's Value Paper Cups. But going back to what's intended for, there'll never be a thirsty soul at the party, because these cups are definitely going to be your party hero!

So, prepare your finest and freshest mixes, coffee, juices, and whatever liquid you got and serve them generously with your Member's Value Paper Cups!

To avoid danger of suffocation, keep this plastic bag away from babies and children. This bag of cups is not a toy.