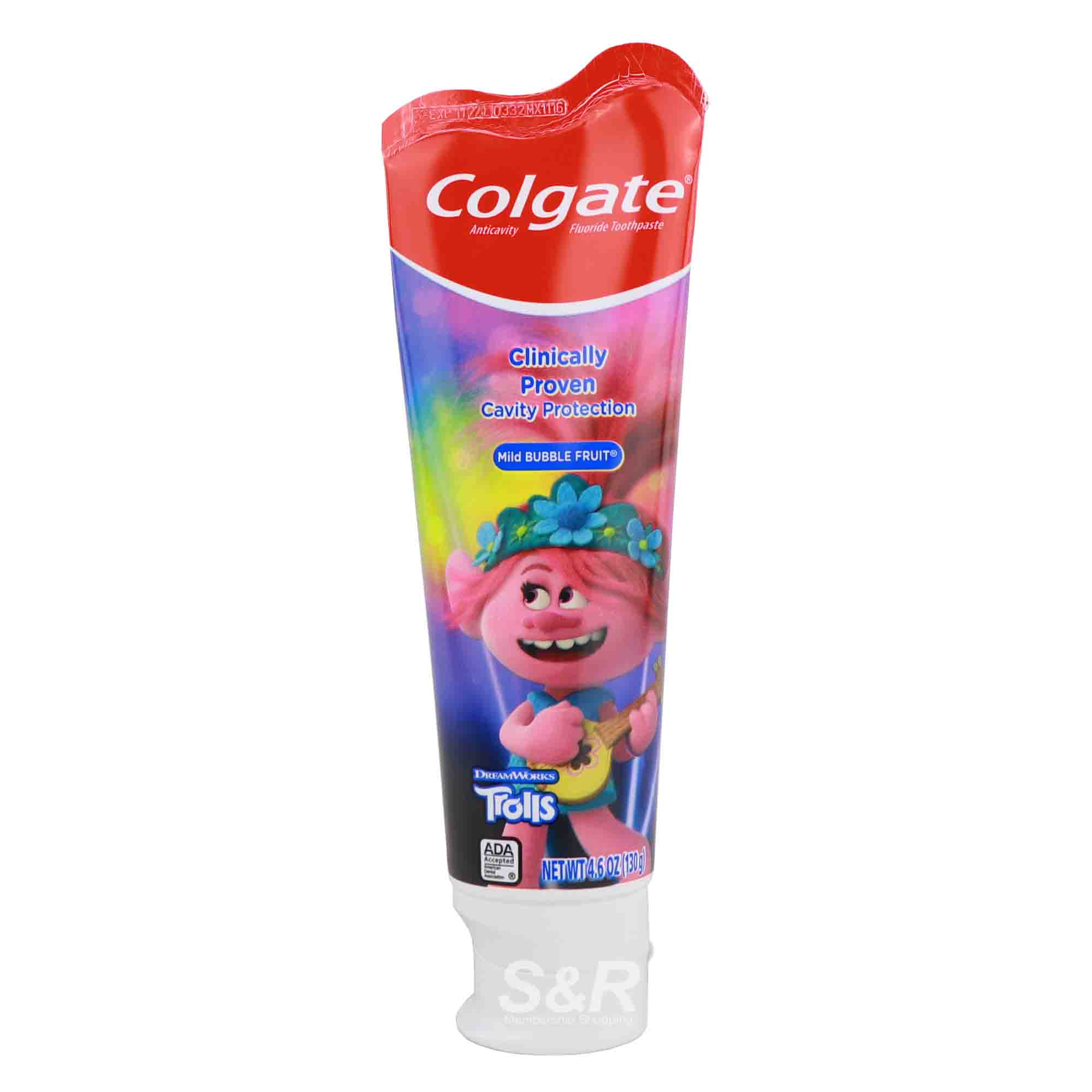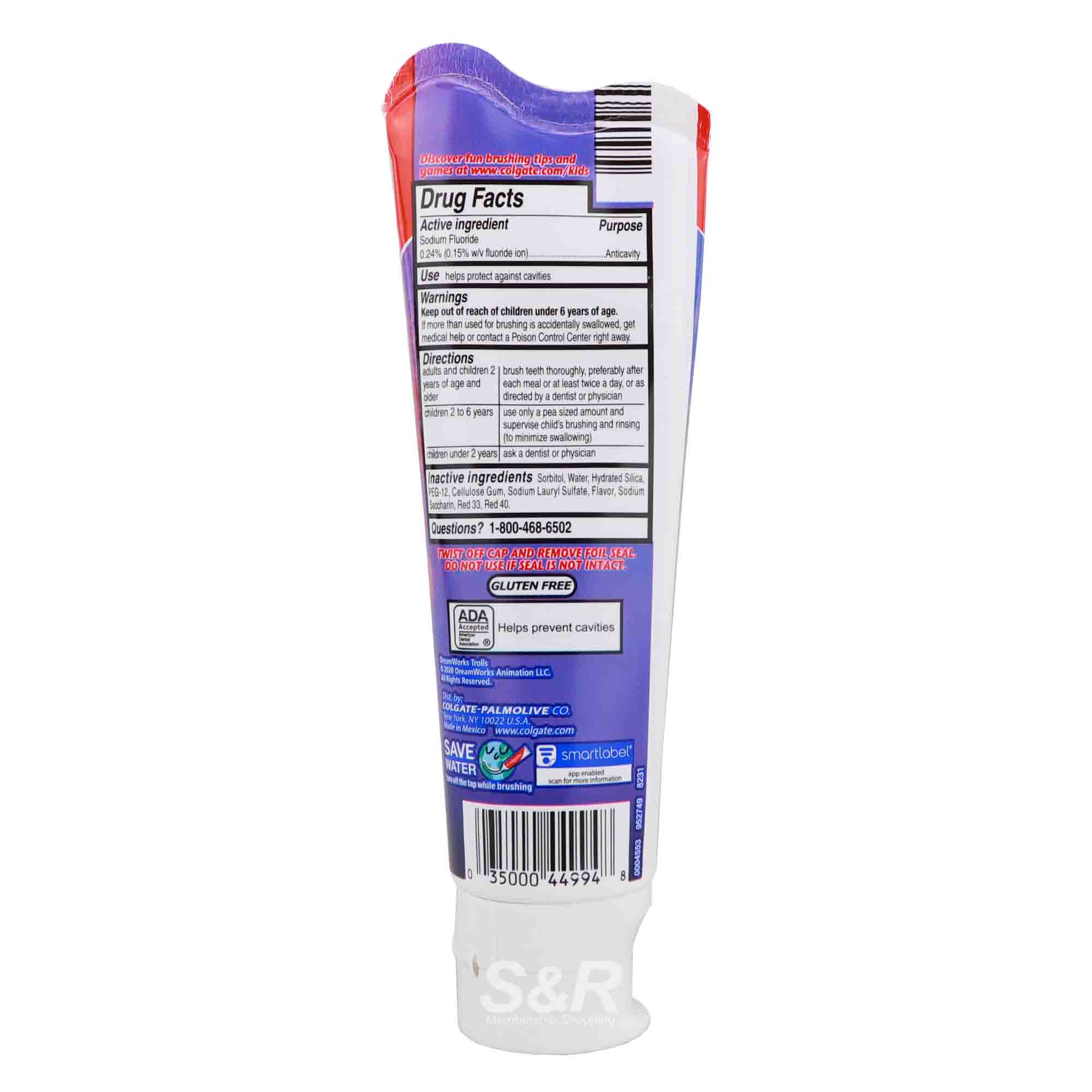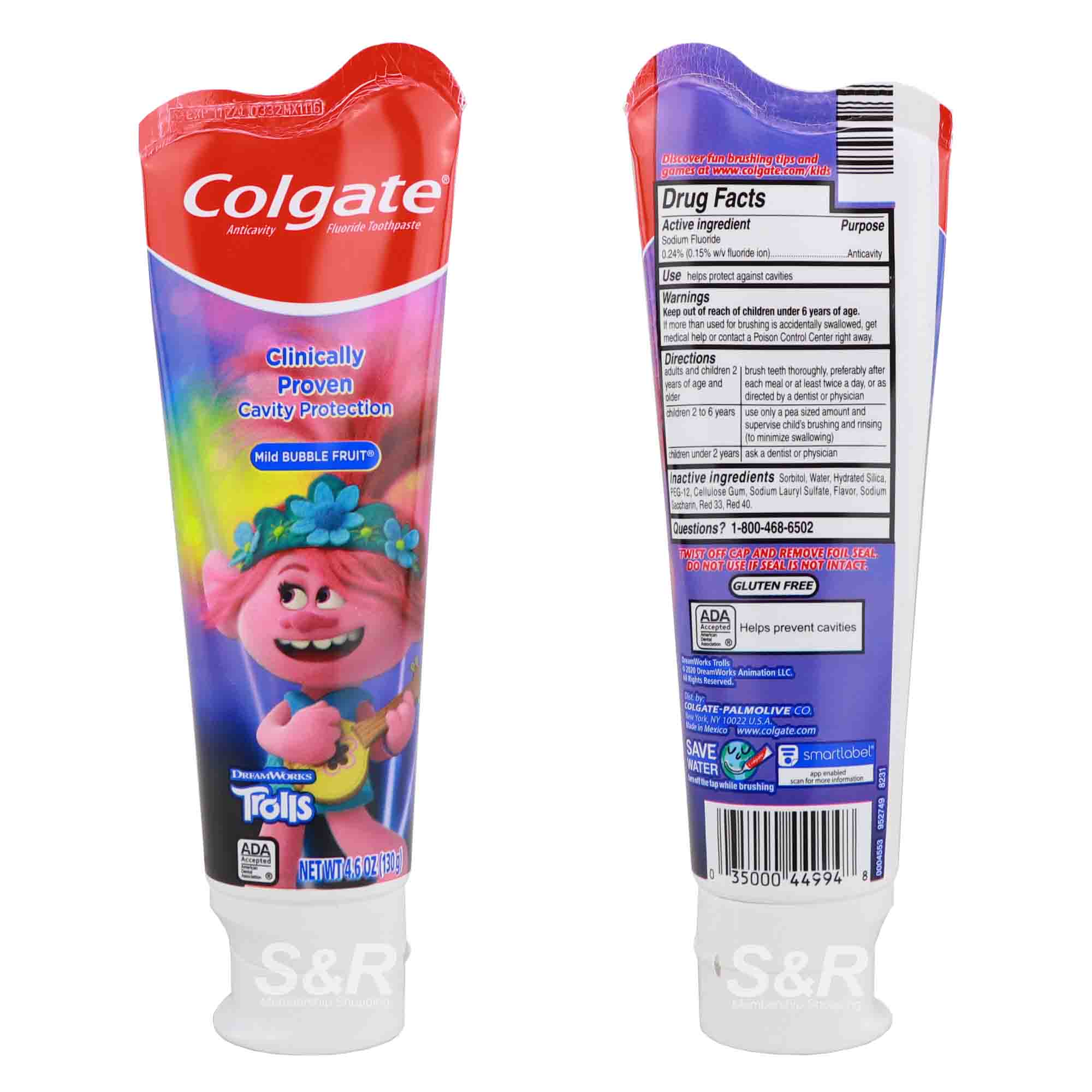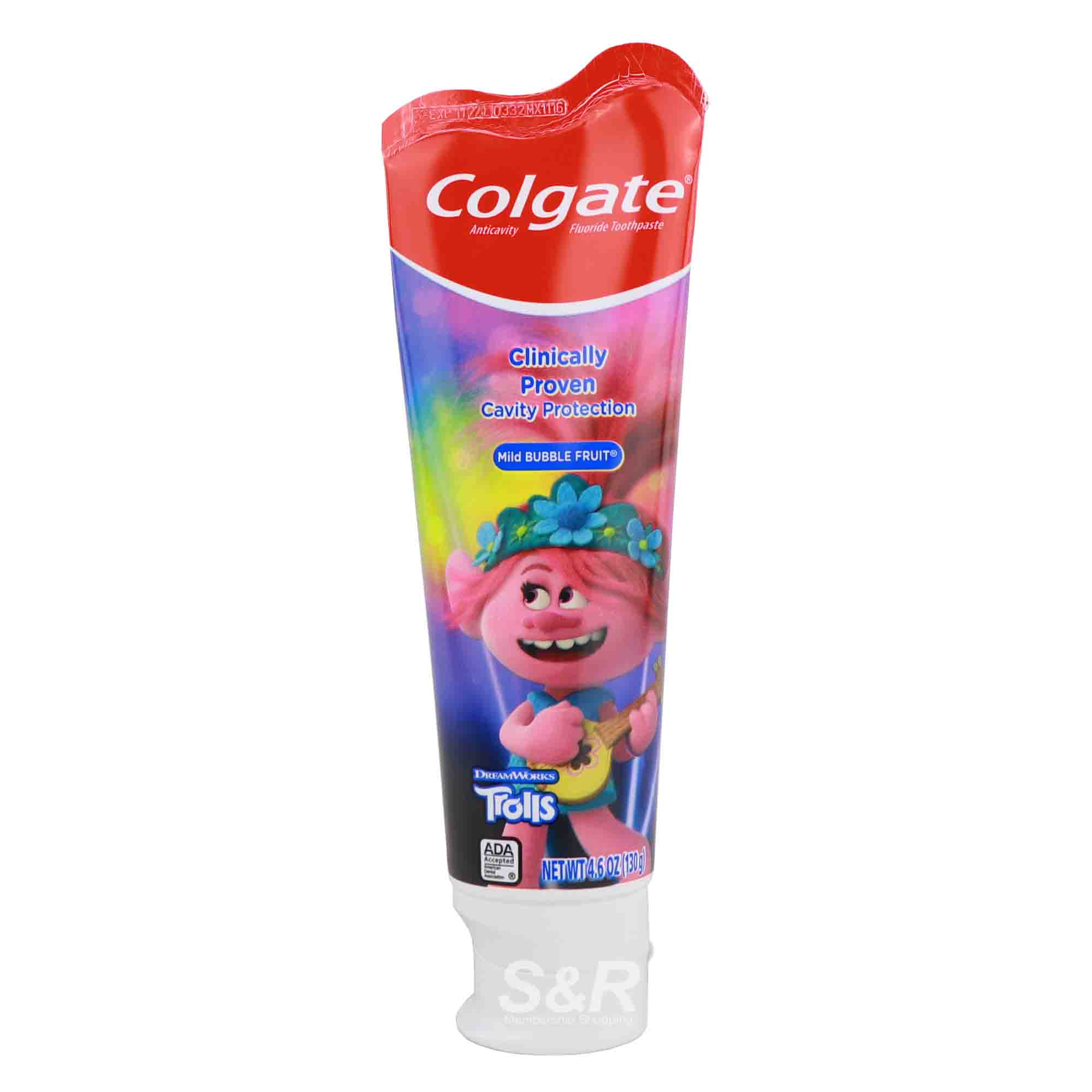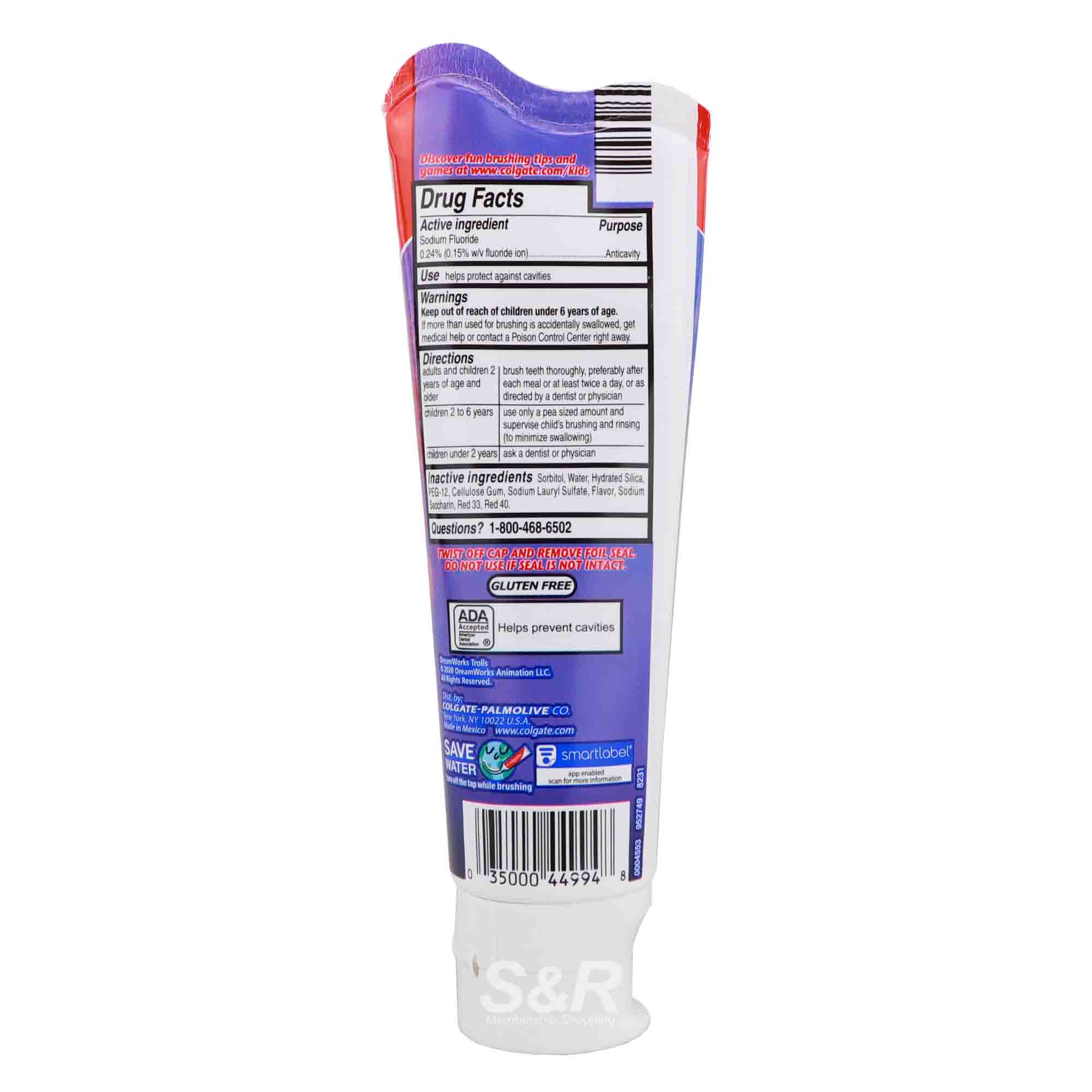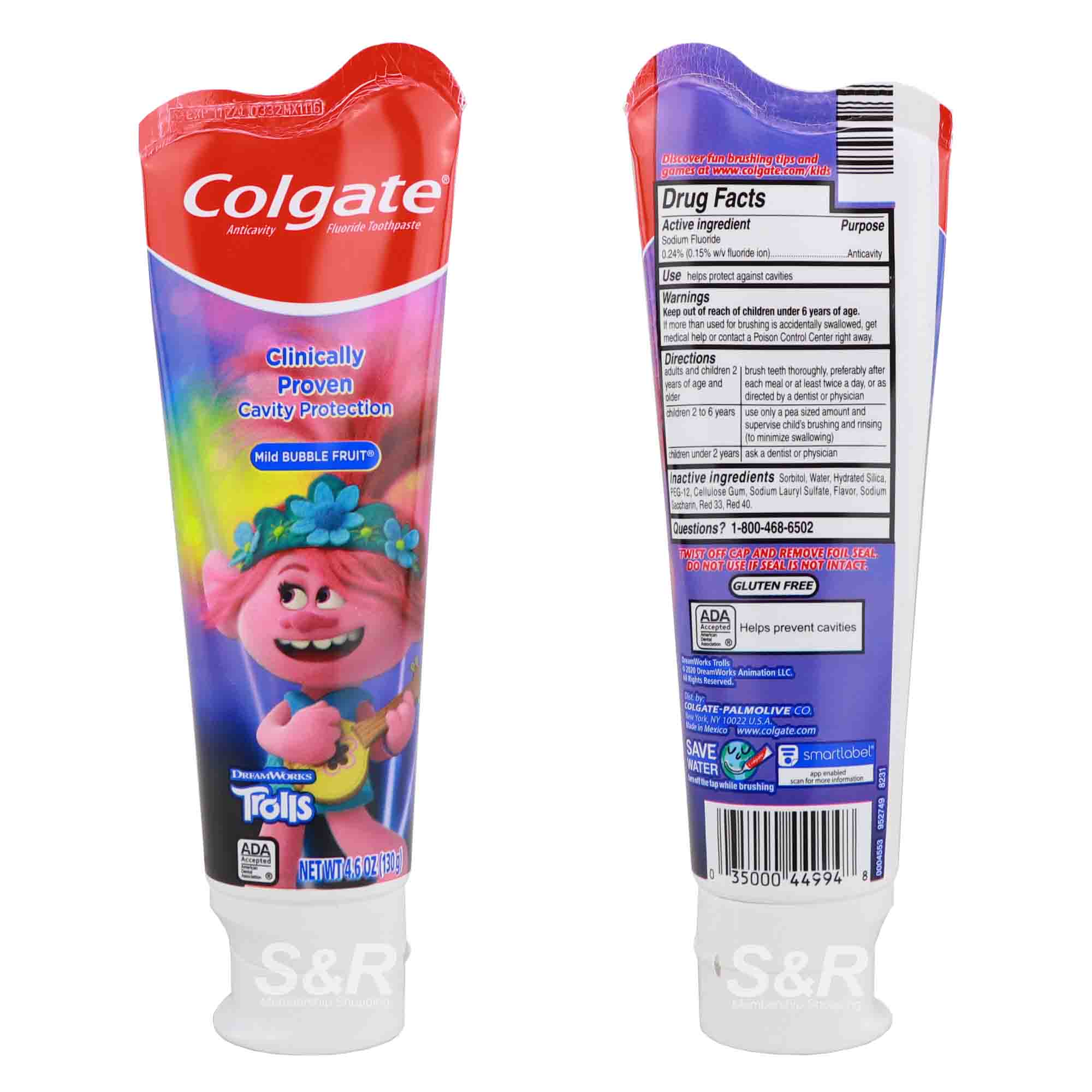 Colgate Kids Trolls Mild Bubble Fruit Toothpaste 130g
Features:
Single Item
Gel toothpaste for Kids in 1 packaging
Fights cavities with clinically proven fluoride formula
Mild Bubble Fruit flavor to encourage regular brushing
Product of USA
Actual Weight: 0.14 KGs
Product Dimensions: 2.5 x 1.5 x 7.25
---
One day, your toddlers are going to come up to you, all smiles and everything, and then they'll whisper "mom, can we have that toothpaste with the cute little Troll Girl thingy? Pretty pleaaaase?" Who are we to resist such adorable pleas? Right away! Let's give them Colgate® Kids Trolls Mild Bubble Fruit Toothpaste! Aside from the cutie patootie packaging, each brush helps fight kids' cavities with it clinically proven fluoride formula. It also features a mild Bubble Fruit flavor that's definitely "tasty" for our young ones, enough to encourage them to brush more!

So, if you want the future to smile upon them, and them smiling on you, buy them Colgate® Kids Trolls Toothpaste! Let them have fun while keeping their beamers bright and shining for us parents to smile about.

Directions: brush teeth thoroughly, preferably after each meal of at least twice a day, or as directed by a dentist or physician. Use only a pea-sized amount and supervise child's brushing and rinsing (to minimize swallowing).

Keep out of reach of children under 6 years of age. If more than used for brushing is accidentally swallowed, seek medical help.