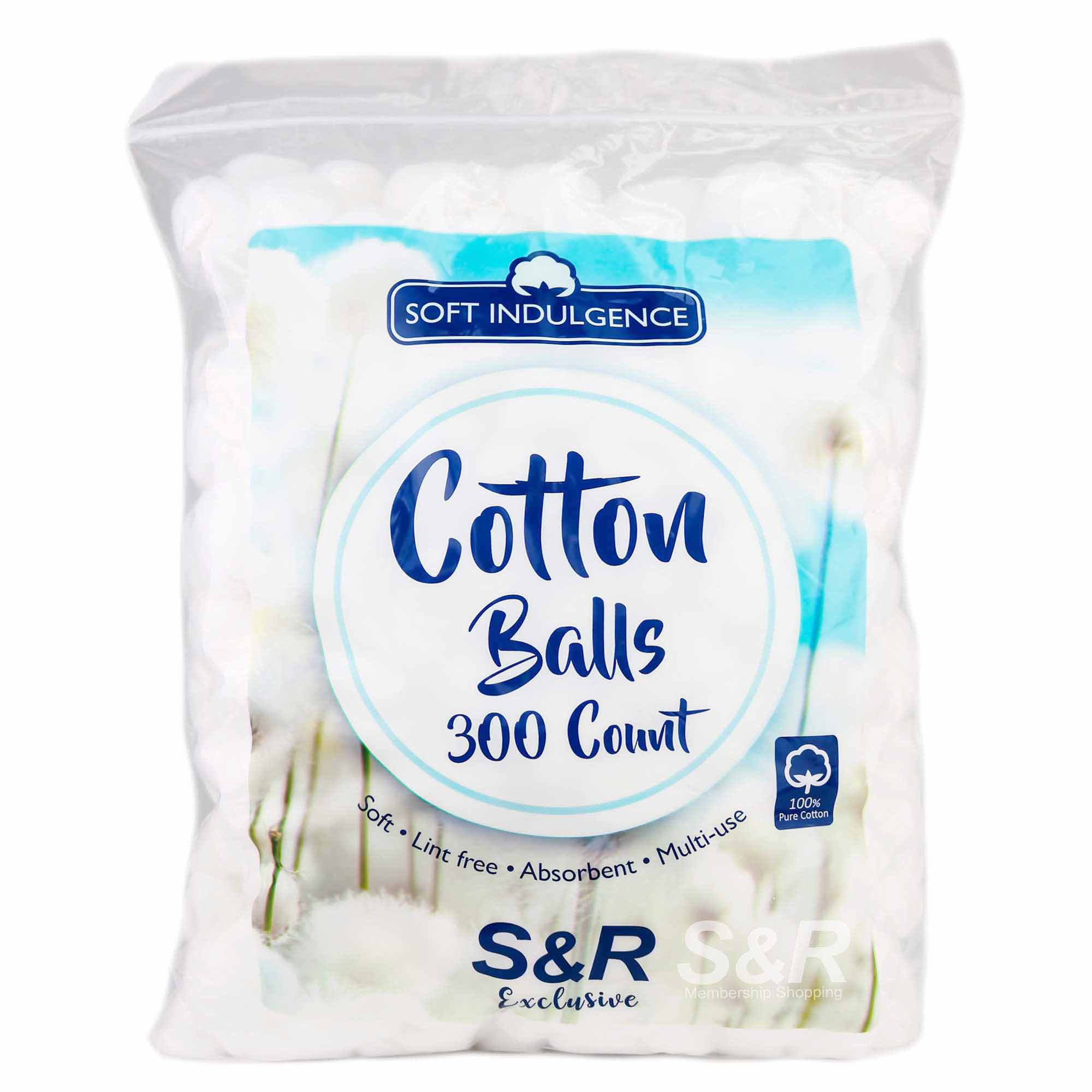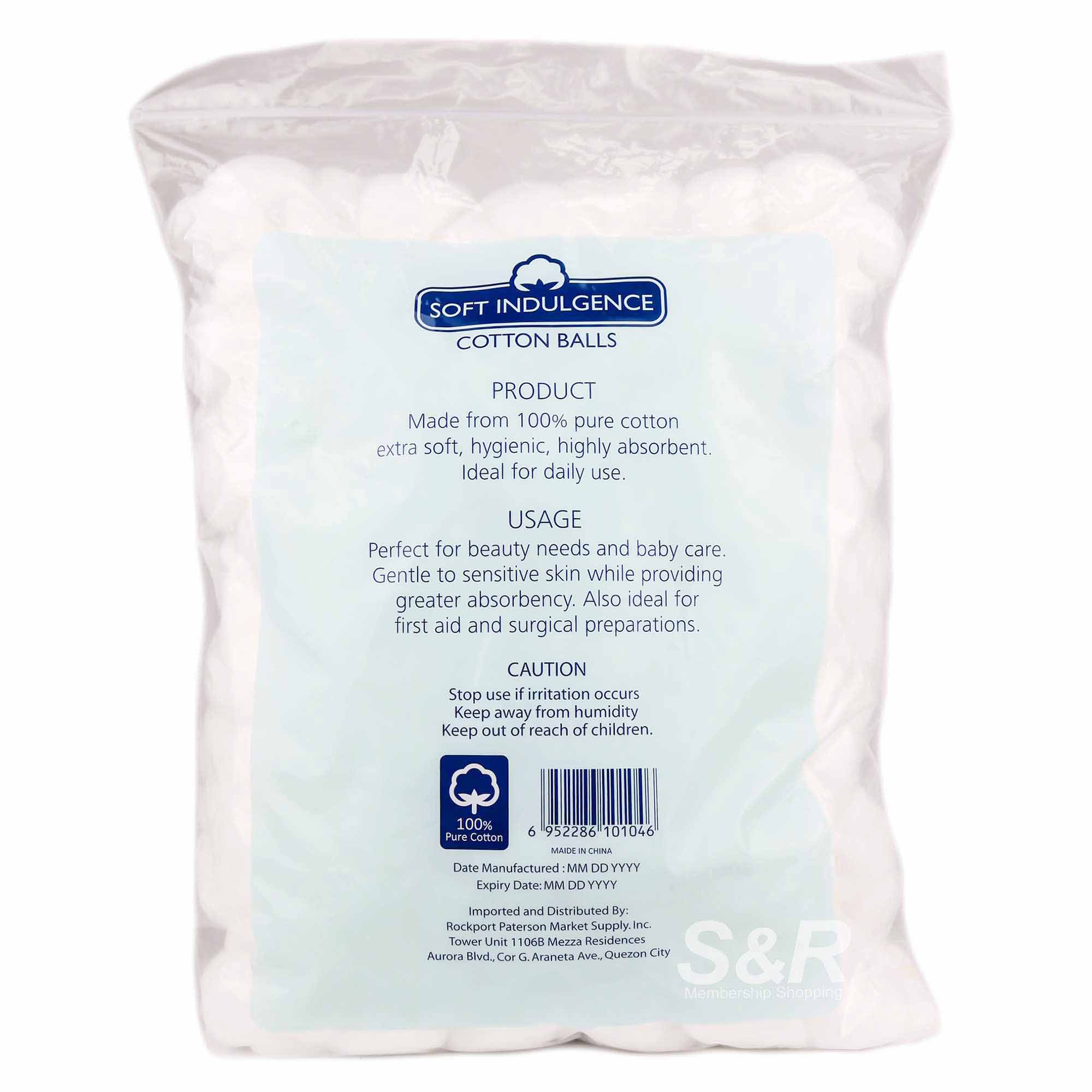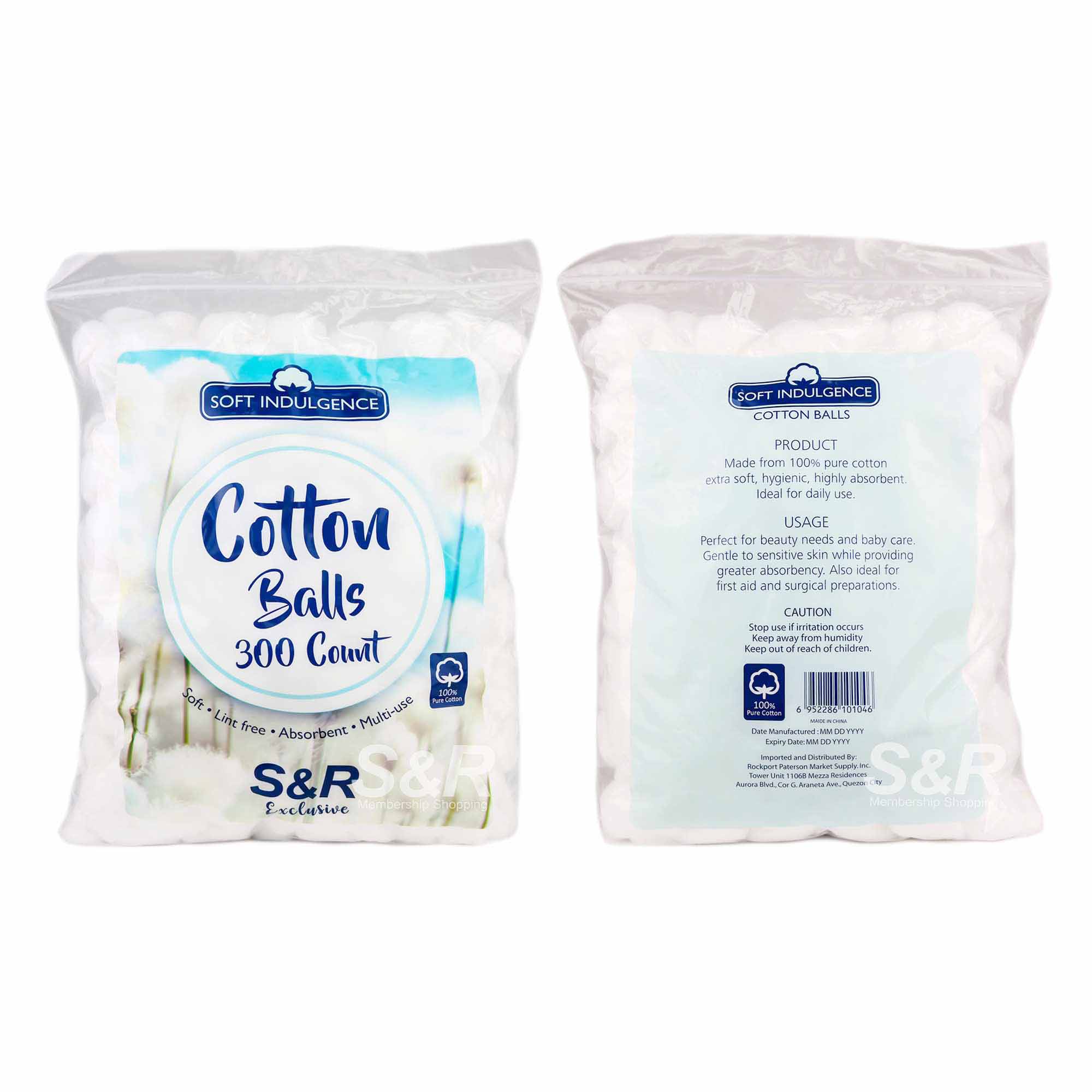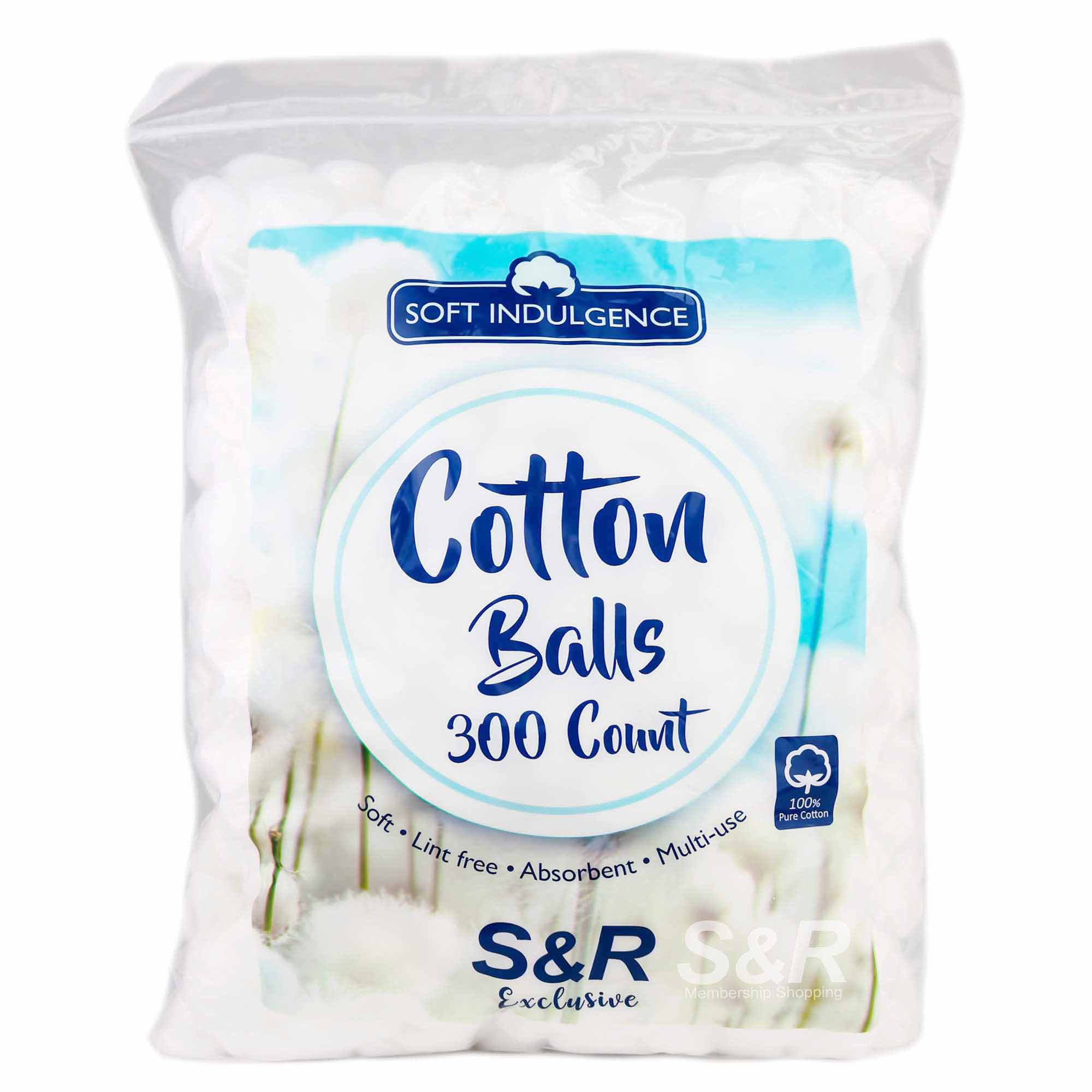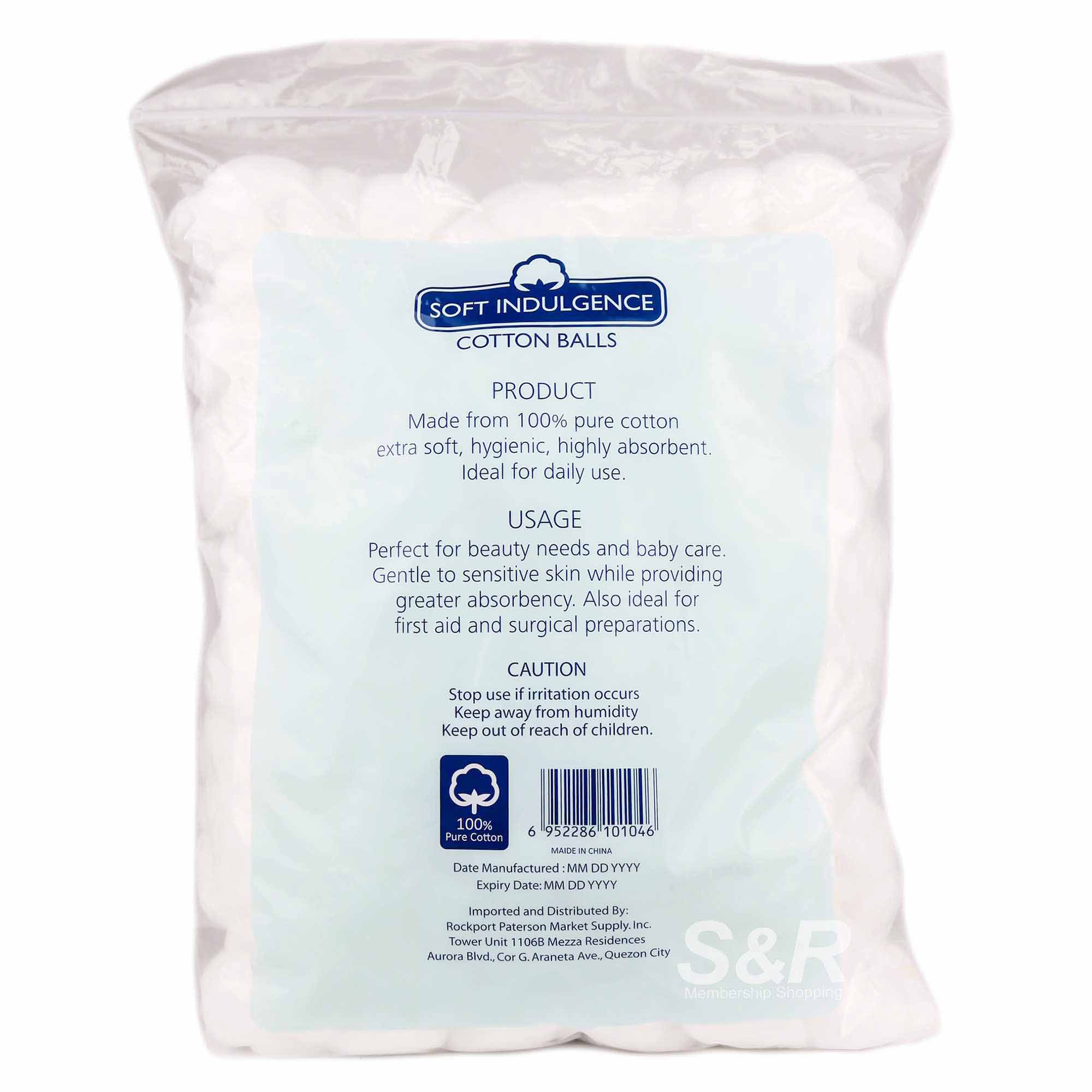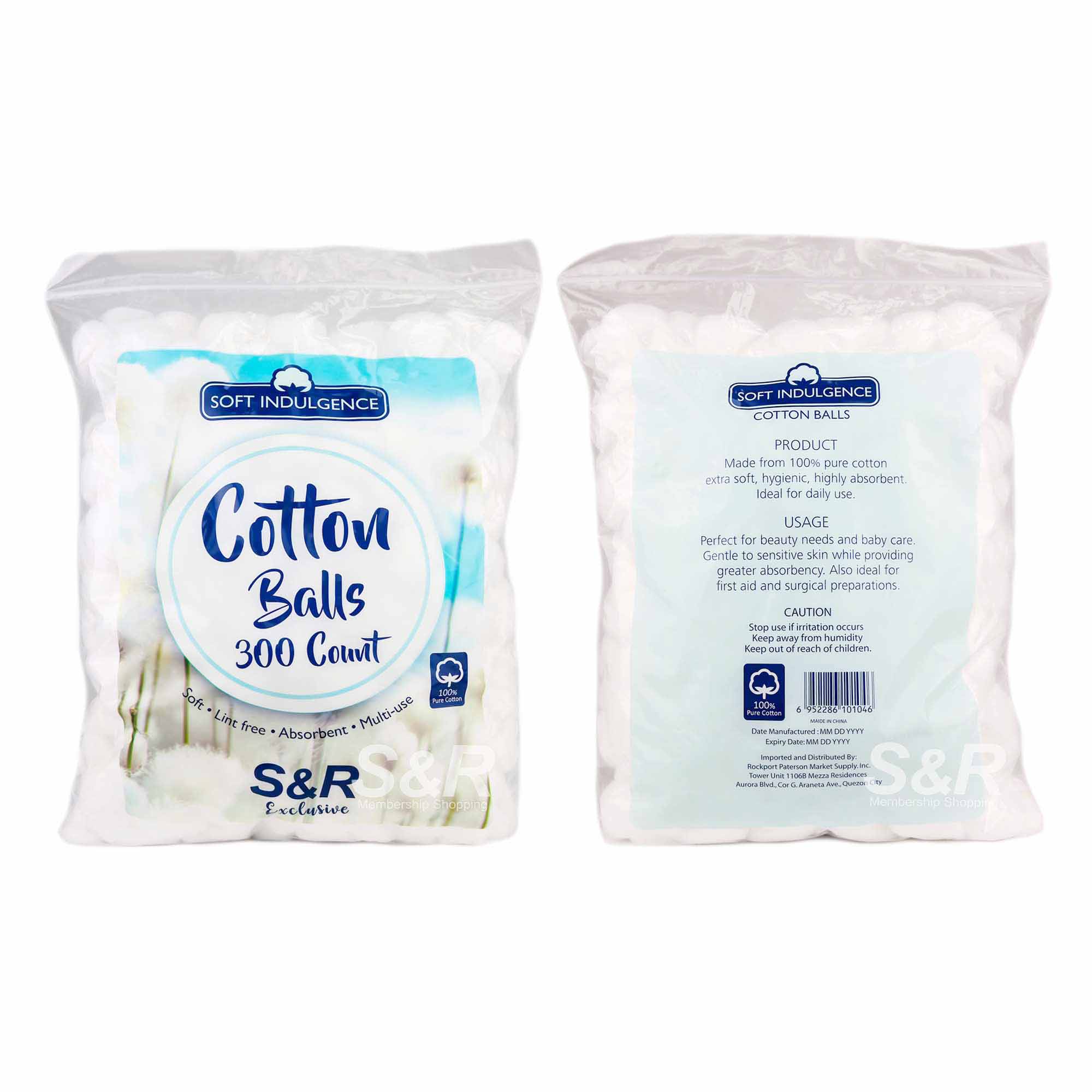 Soft Indulgence Cotton Balls 300pcs
Features:
Multi-pack (300 counts)
Made from 100% pure cotton extra soft, hygienic, highly absorbent
Soft, Lint Free, Absorbent, Multi-use
Ideal for daily use
Exclusively manufactured for S&R Membership Shopping
Actual Weight: 0.26 KGs
Product Dimensions: 11.5 x 3.5 x 15.5
---
Whether you got a booboo or a you need something to remove your make up and put on other skin care products, Soft Indulgence is going to be your go-to item. Every fluff of cotton brought to you by Soft Indulgence offers an extra soft, hygienic, and highly absorbent cotton! It's perfect for your sensitive skin!

You can use it depending on your demands, so this product is a versatile companion for your different needs. Indulge with the softness of Soft Indulgence Cotton Balls—an exclusive S&R Membership Shopping Product!

This product has no expiration, but it is better to store it in a tightly sealed container to avoid being contaminated by dust particles.

Flammable. Keep away from source of fire.