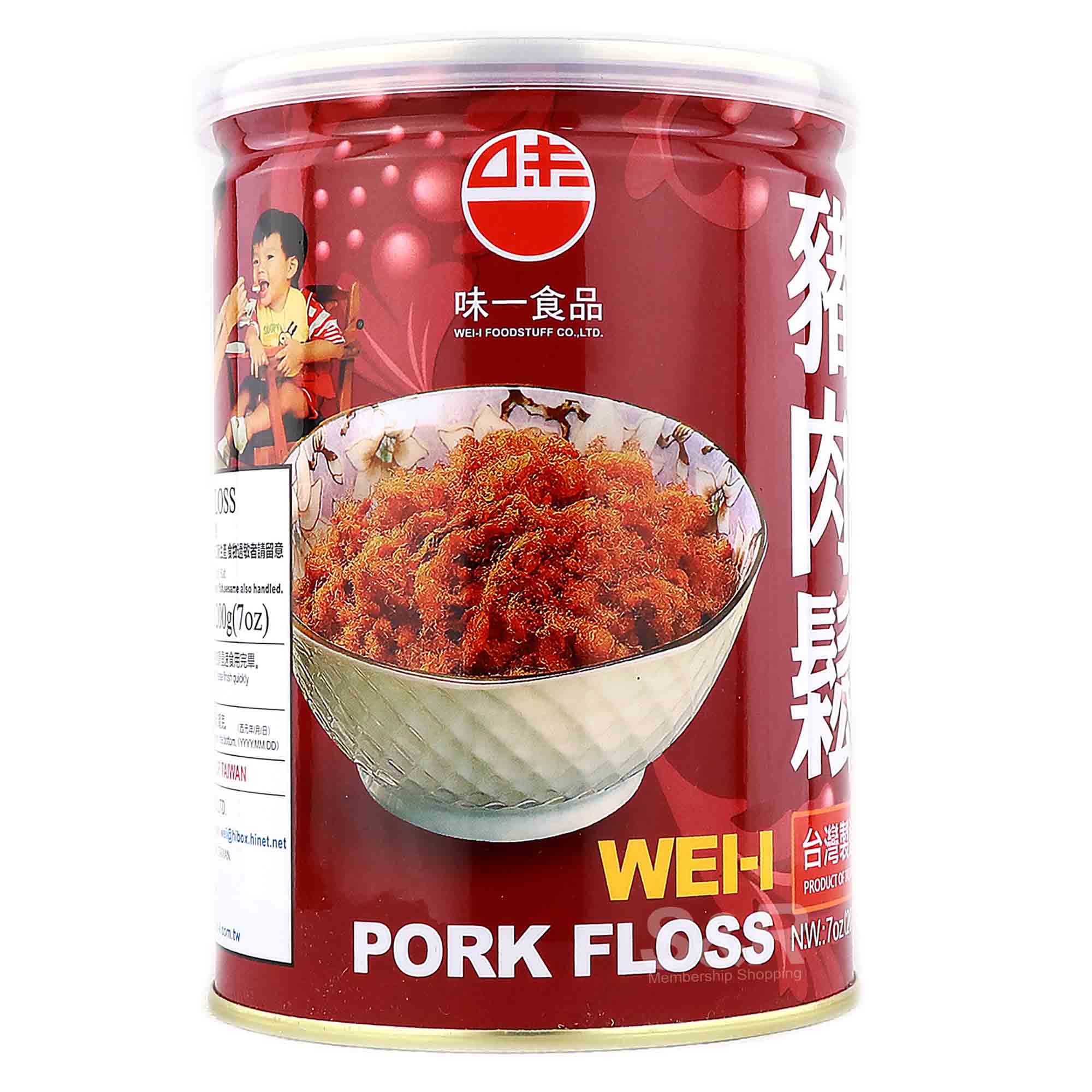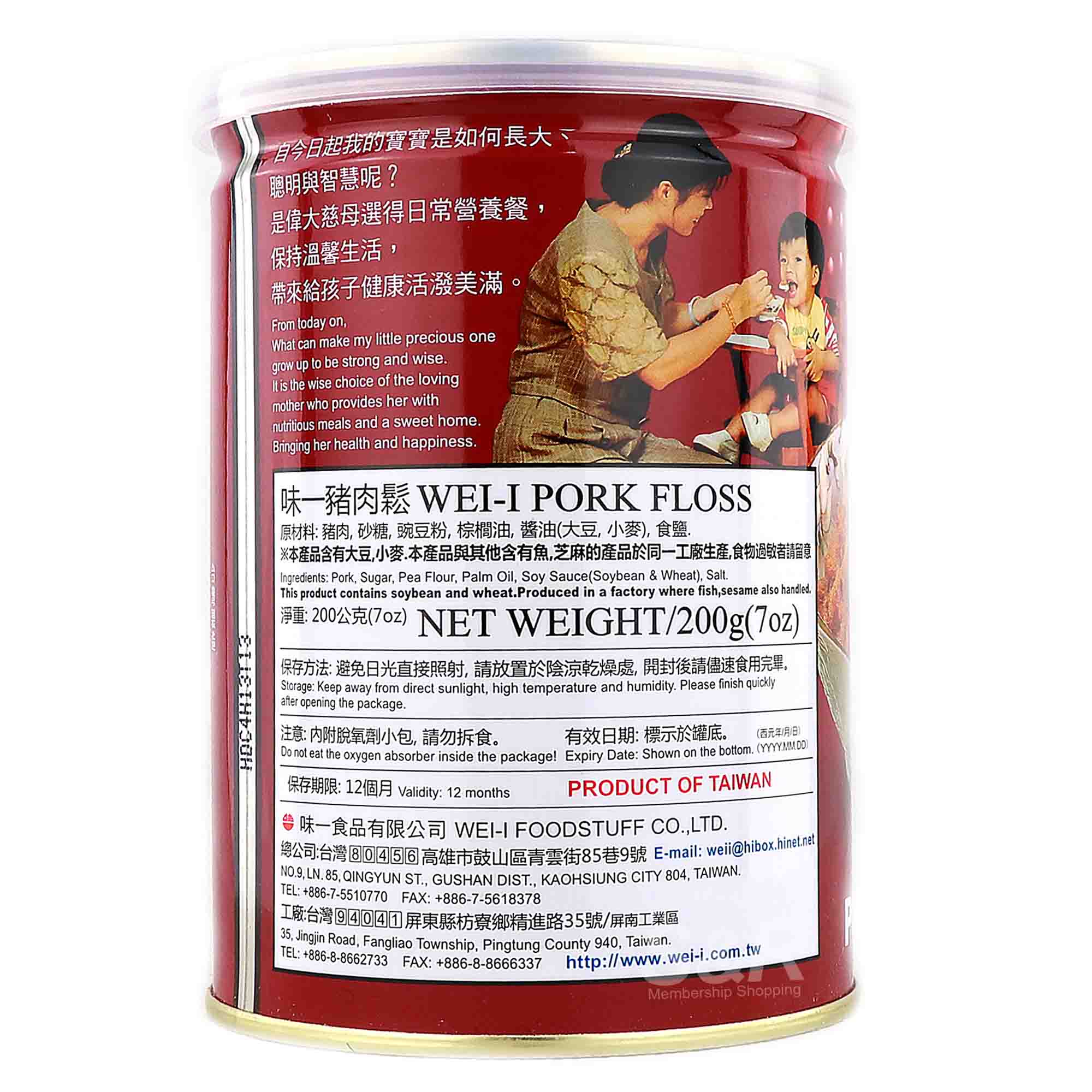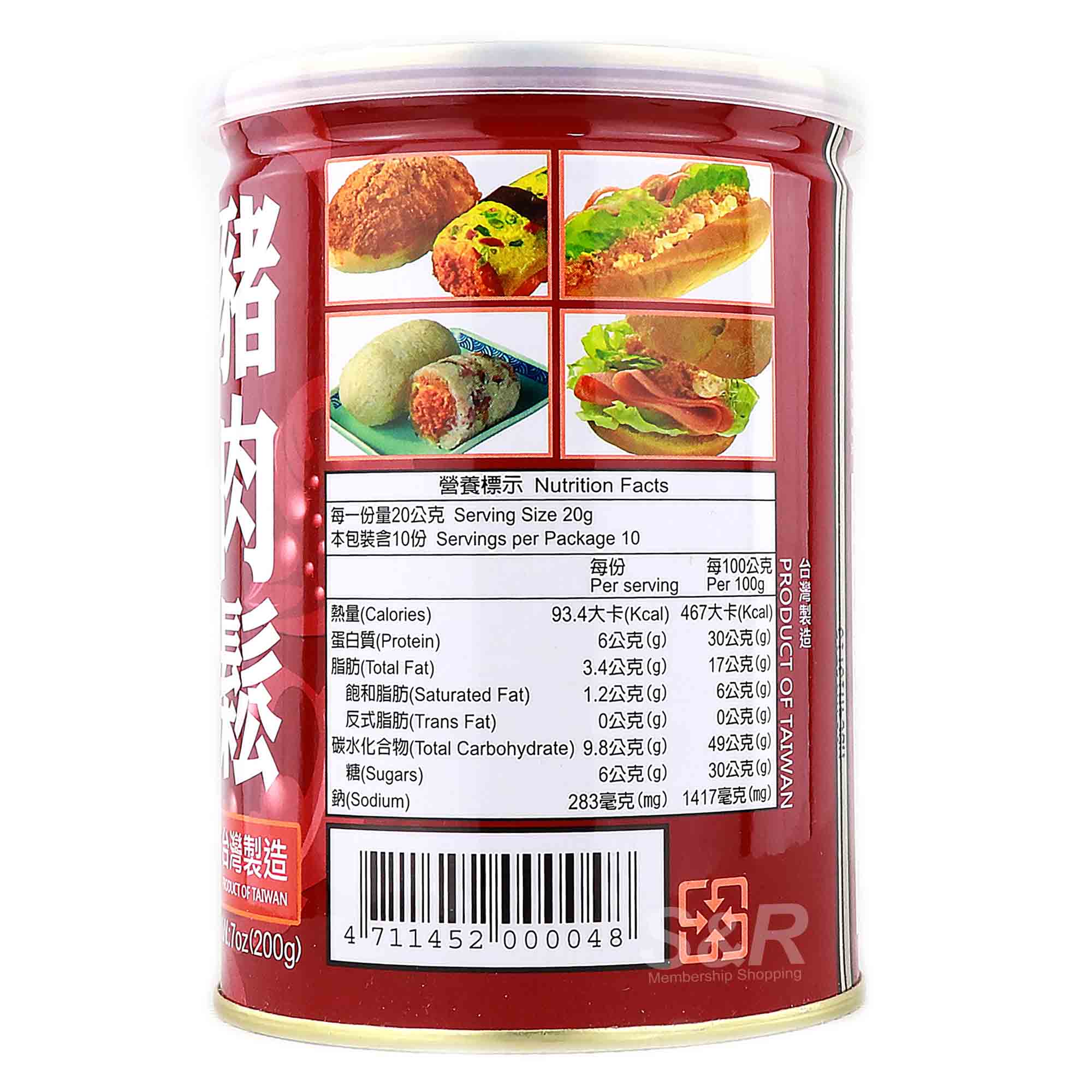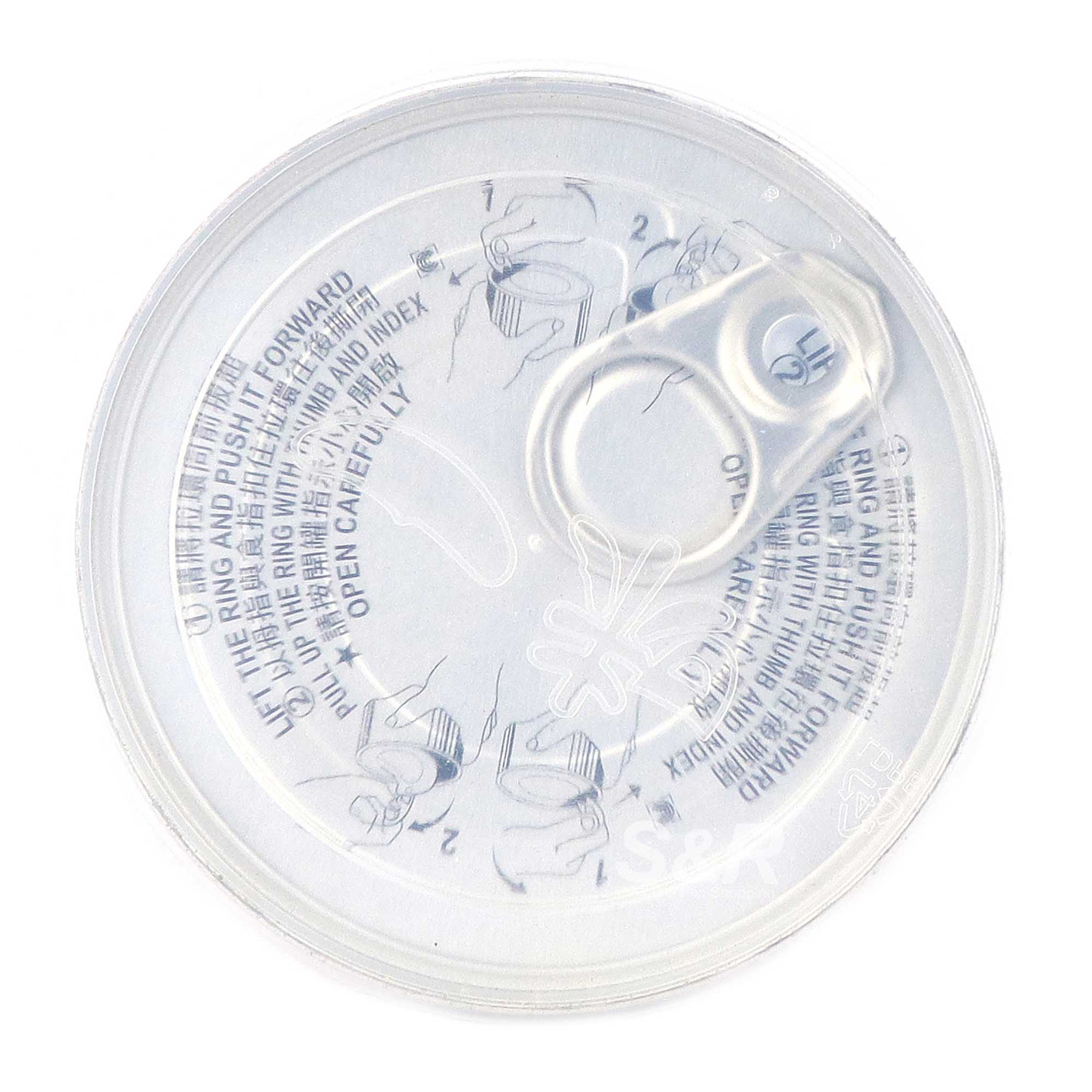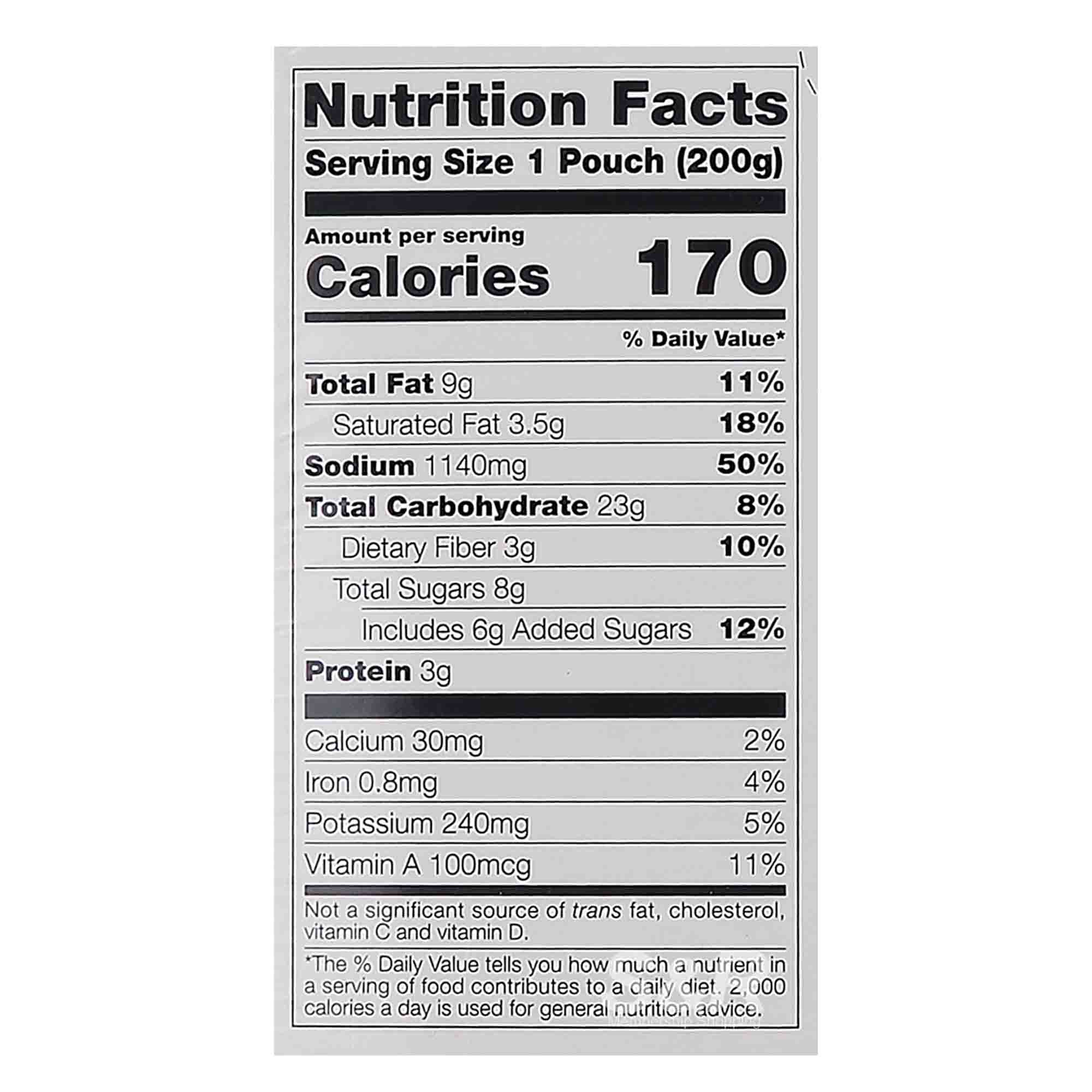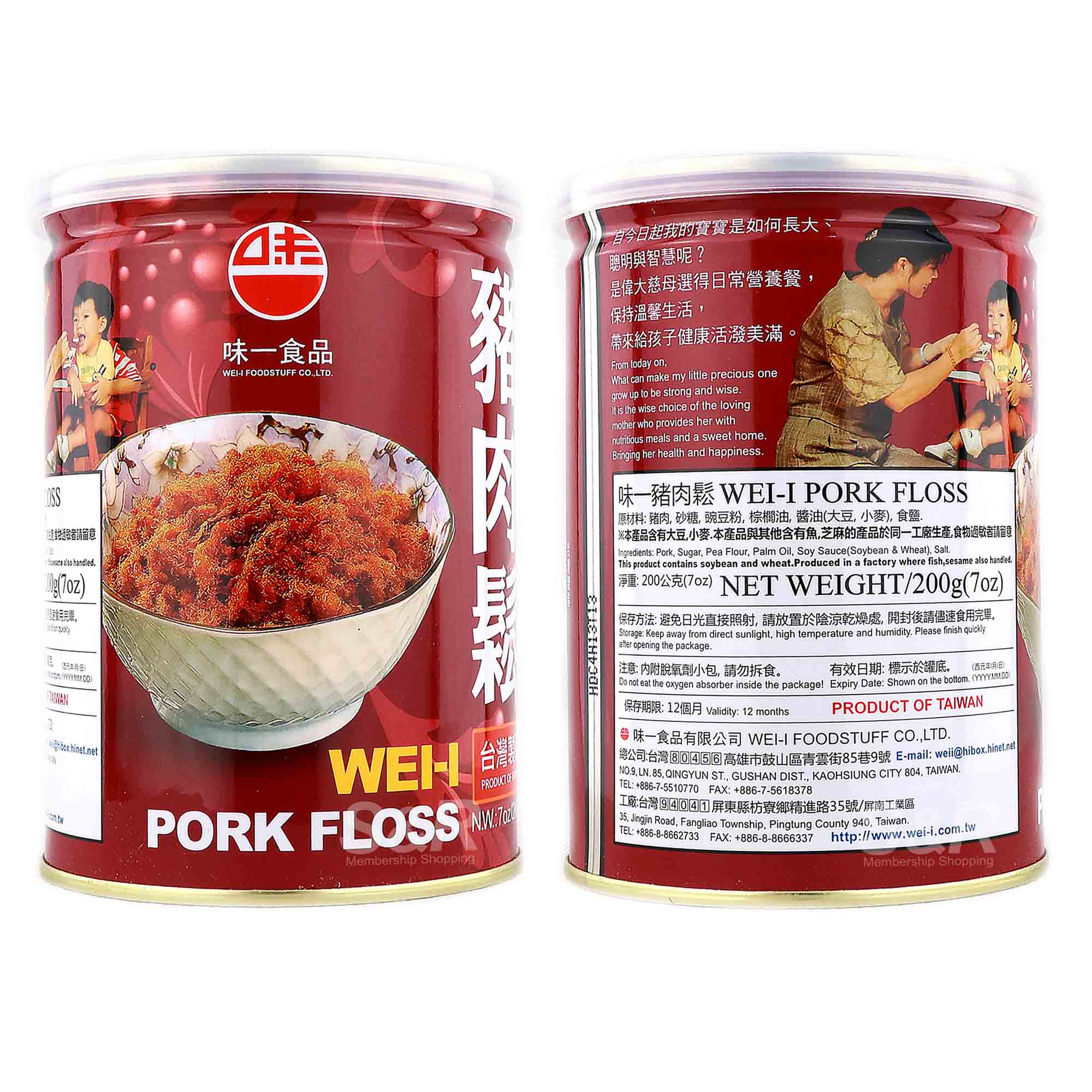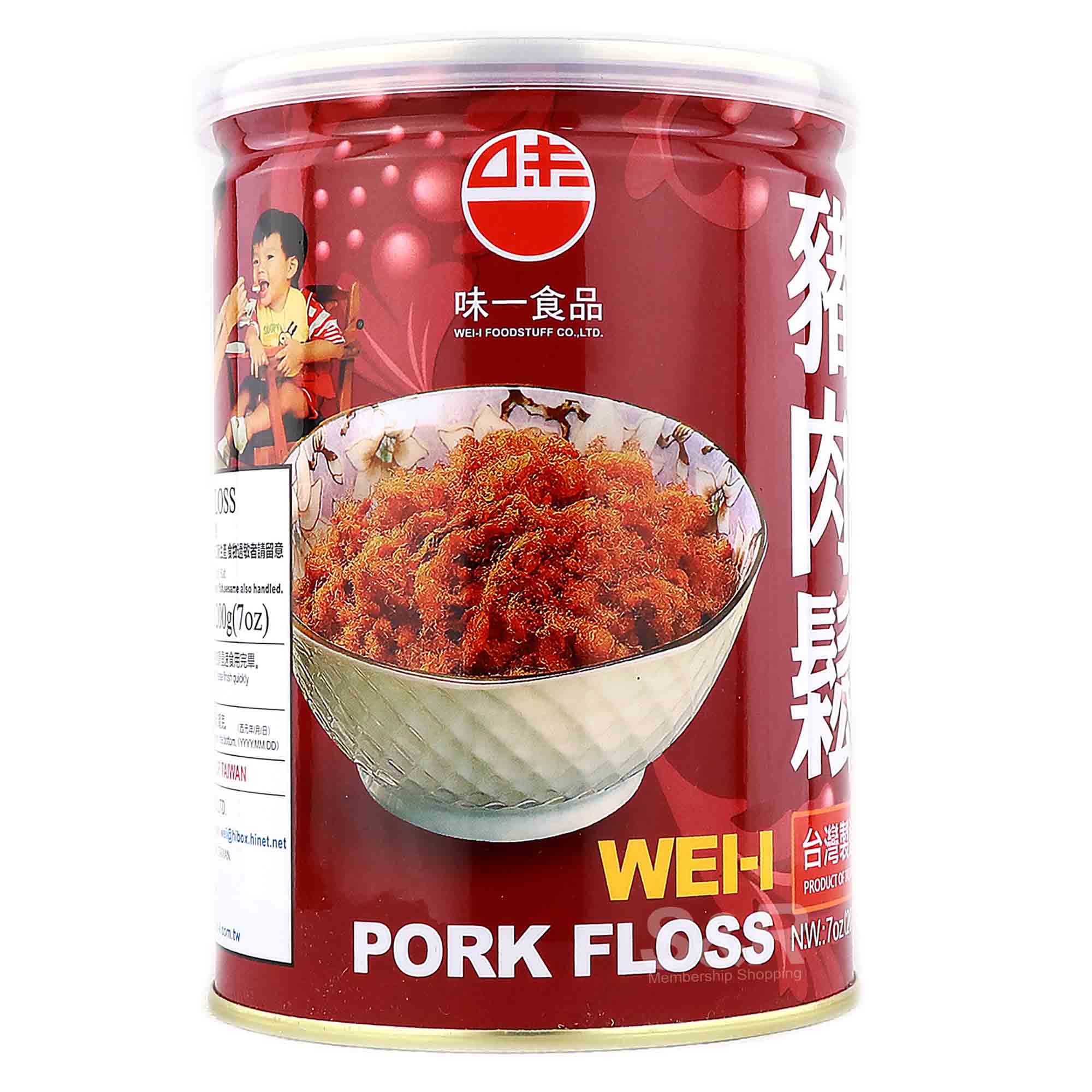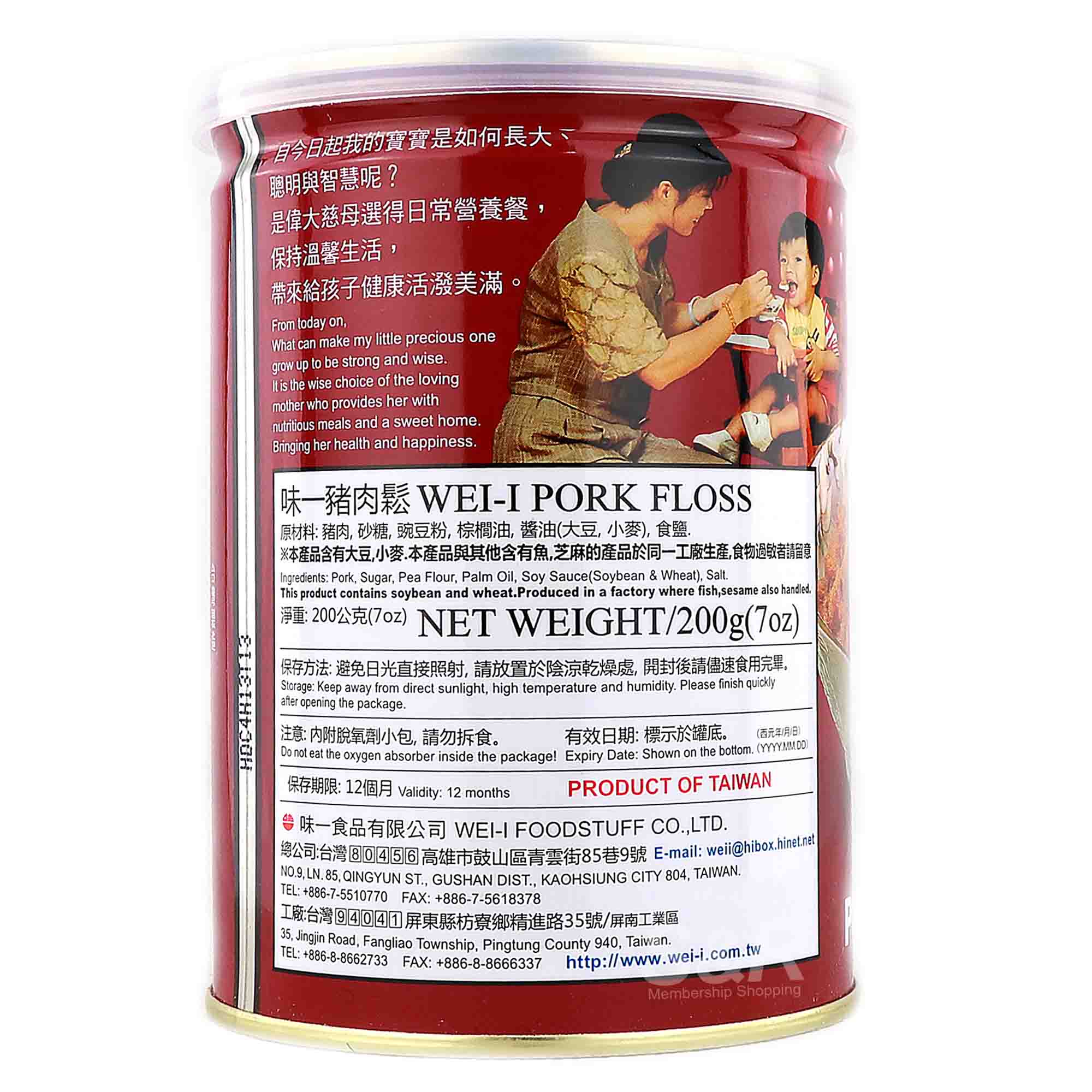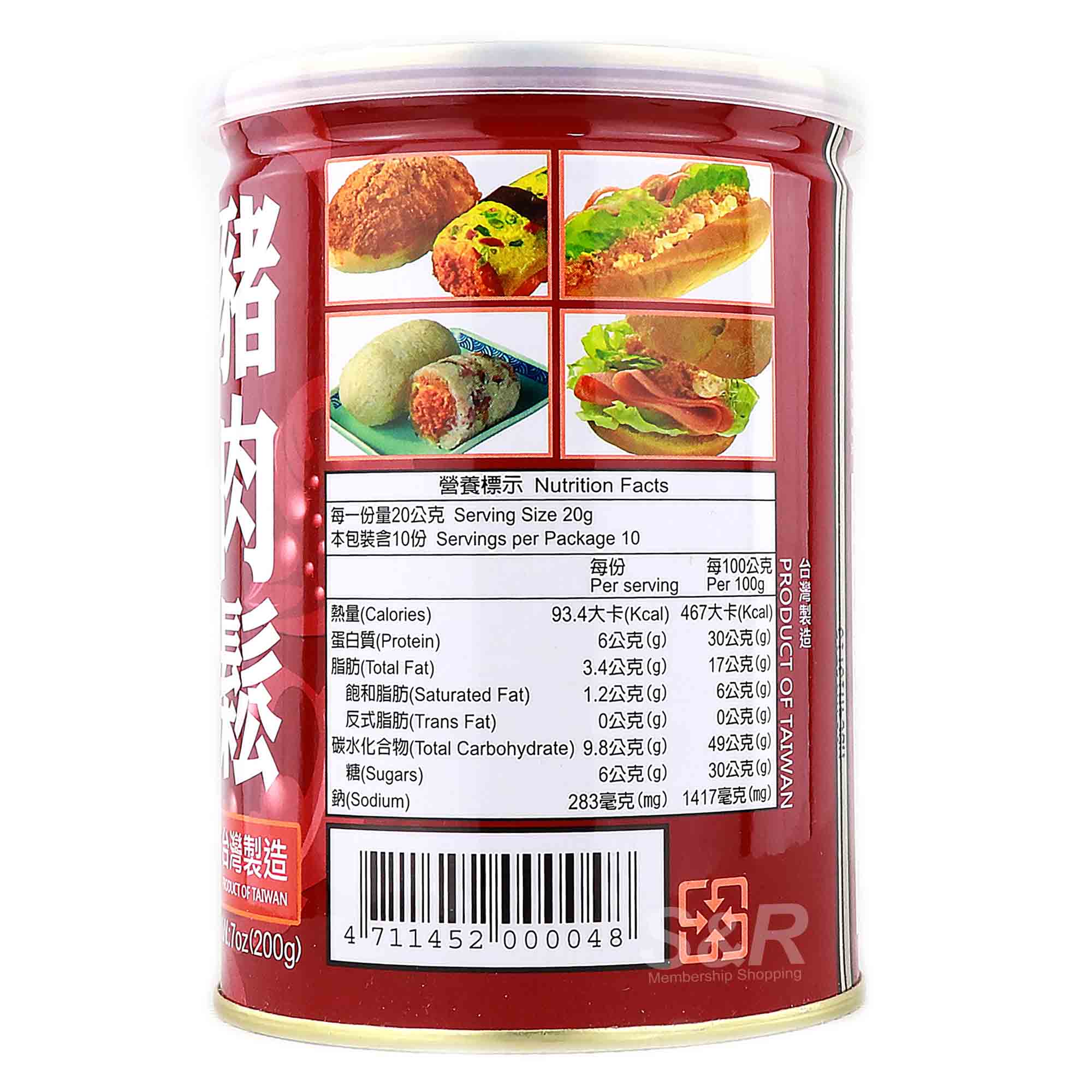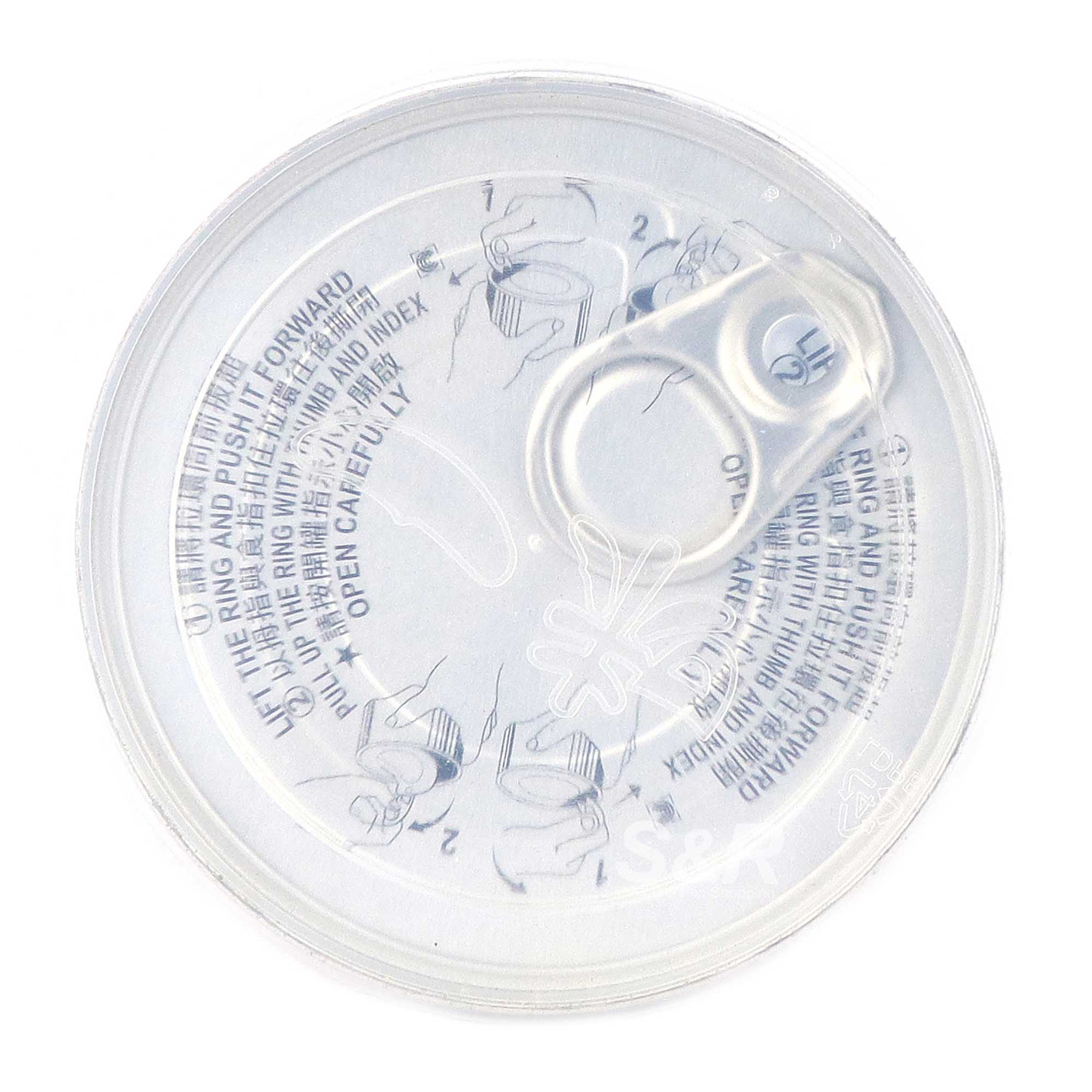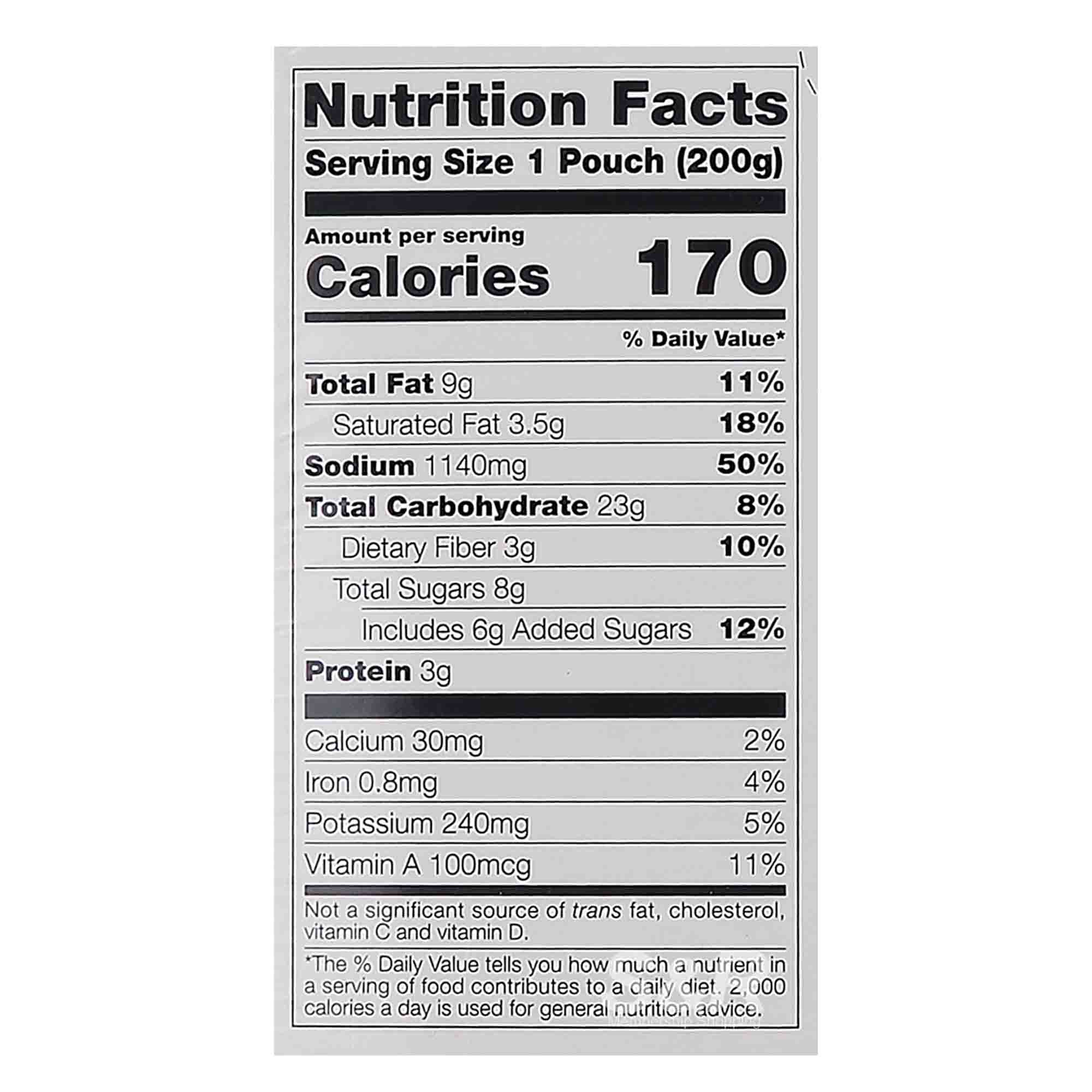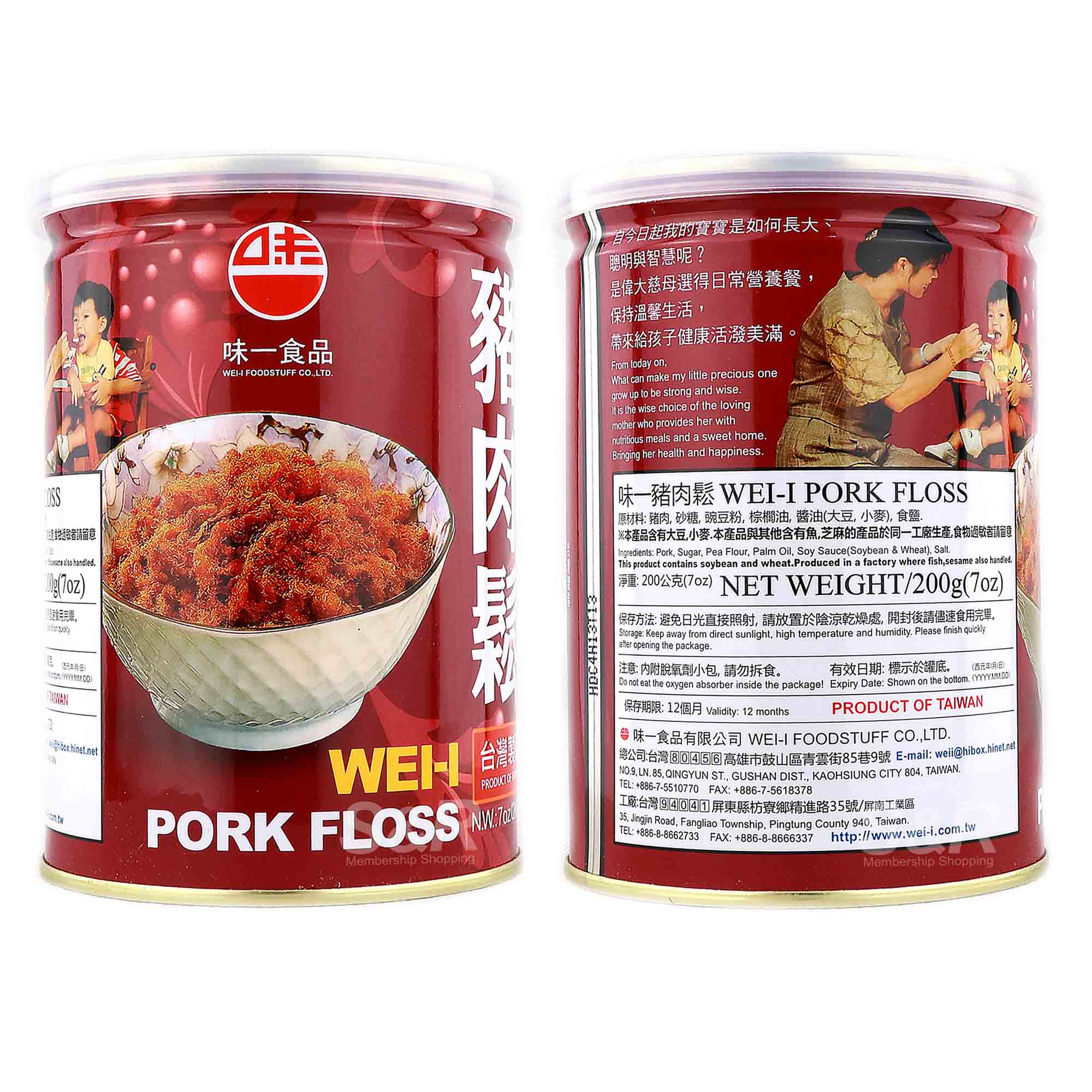 Wei-I Pork Floss 200g
Features:
Single Item
Pork Floss in 1 canister
Powerhouse of essential vitamins and minerals
Savory and tasty treat
Product of Taiwan
Actual Weight: 0.28 KGs
Product Dimensions: 3.54 x 3.14 x 5.11
---
Add an element of savor from your favorite meals by adding Authentic Taiwanese Pork Floss in every serving of Wei-I. Wei-I Pork Floss offers the rich and umami taste of your pork strips that are best paired with tofu, and congee, or you can also use these as toppings for your favorite rice bowls.

Indeed Wei-I knows how to spice things up with their melts-in-your mouth pork floss.

You will really love Taiwan's Number One pork floss in Wei-I! Get yours now at S&R Membership Shopping and taste the difference.

Consume upon opening.

Store in a dry, cool place.

Once opened, shelf life may last up to 5 years if stored in a favorable area or refrigerated and unopened. Store inside a tightly sealed container.