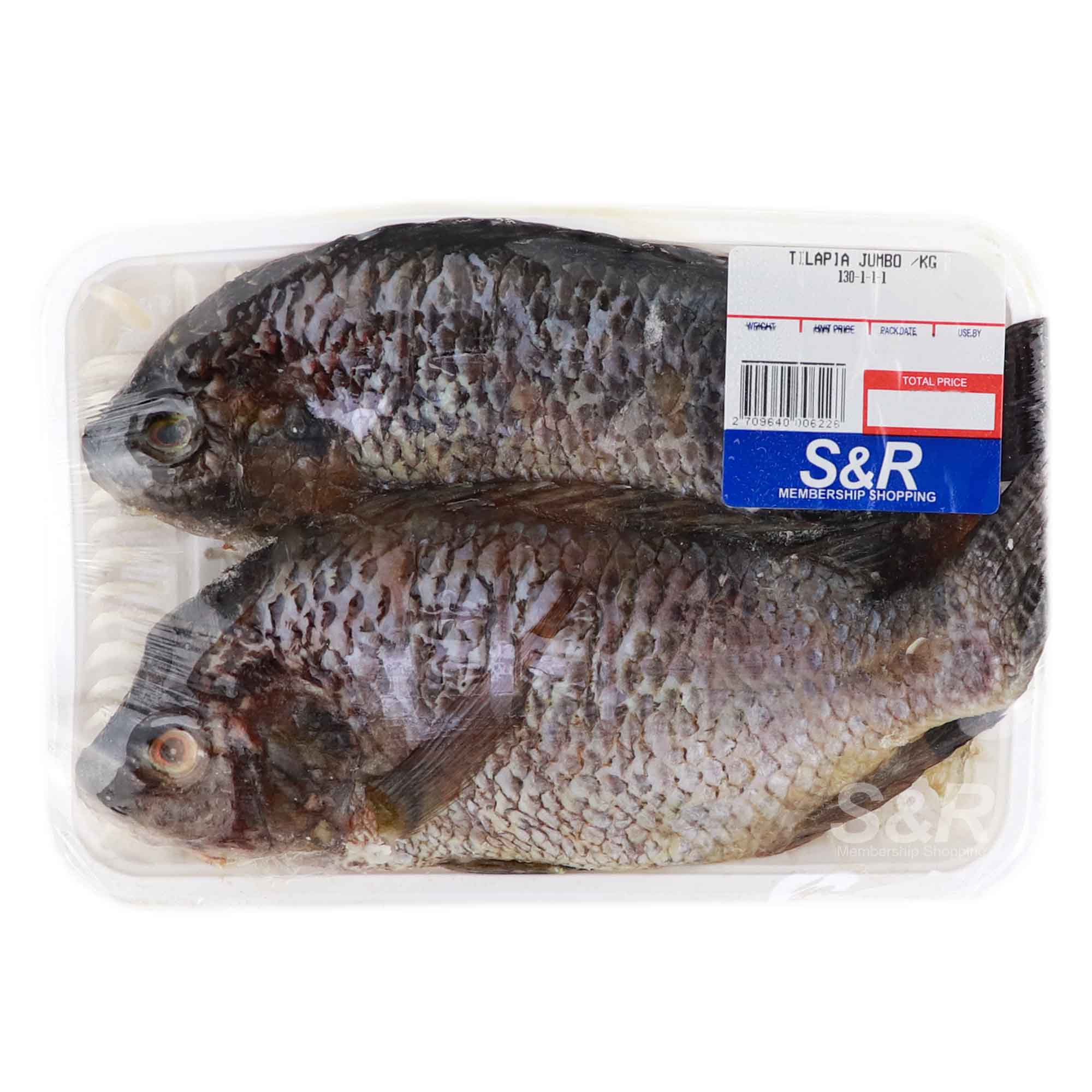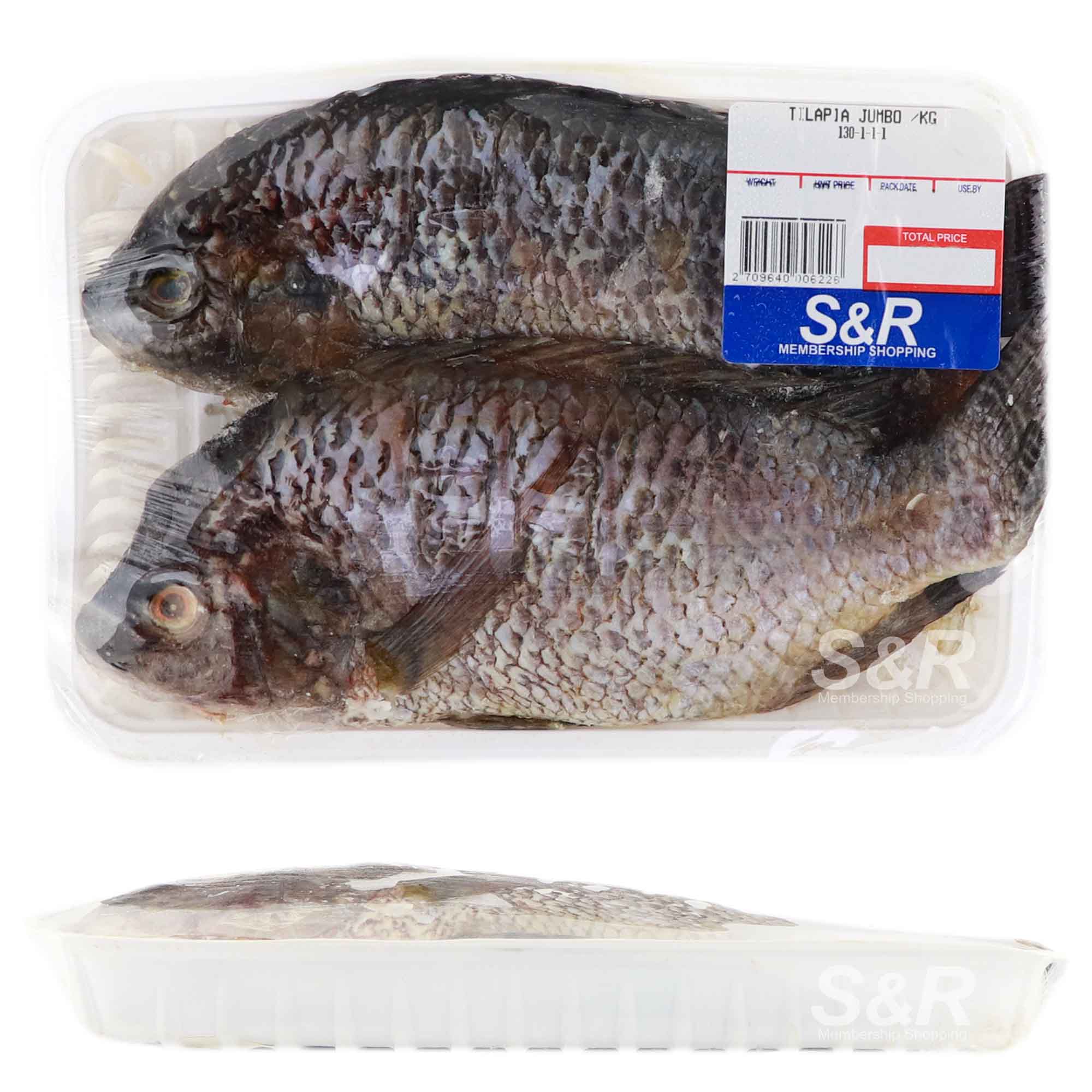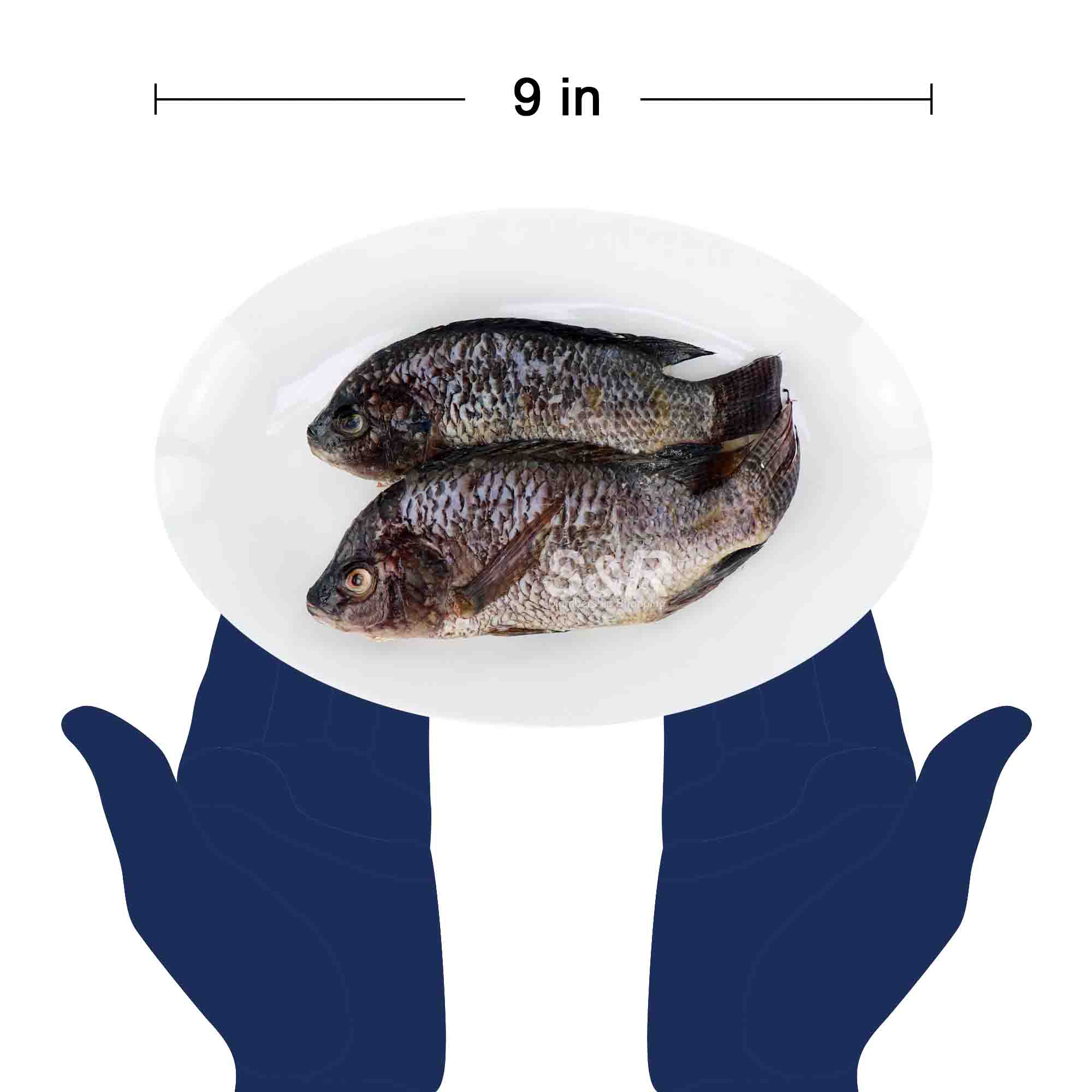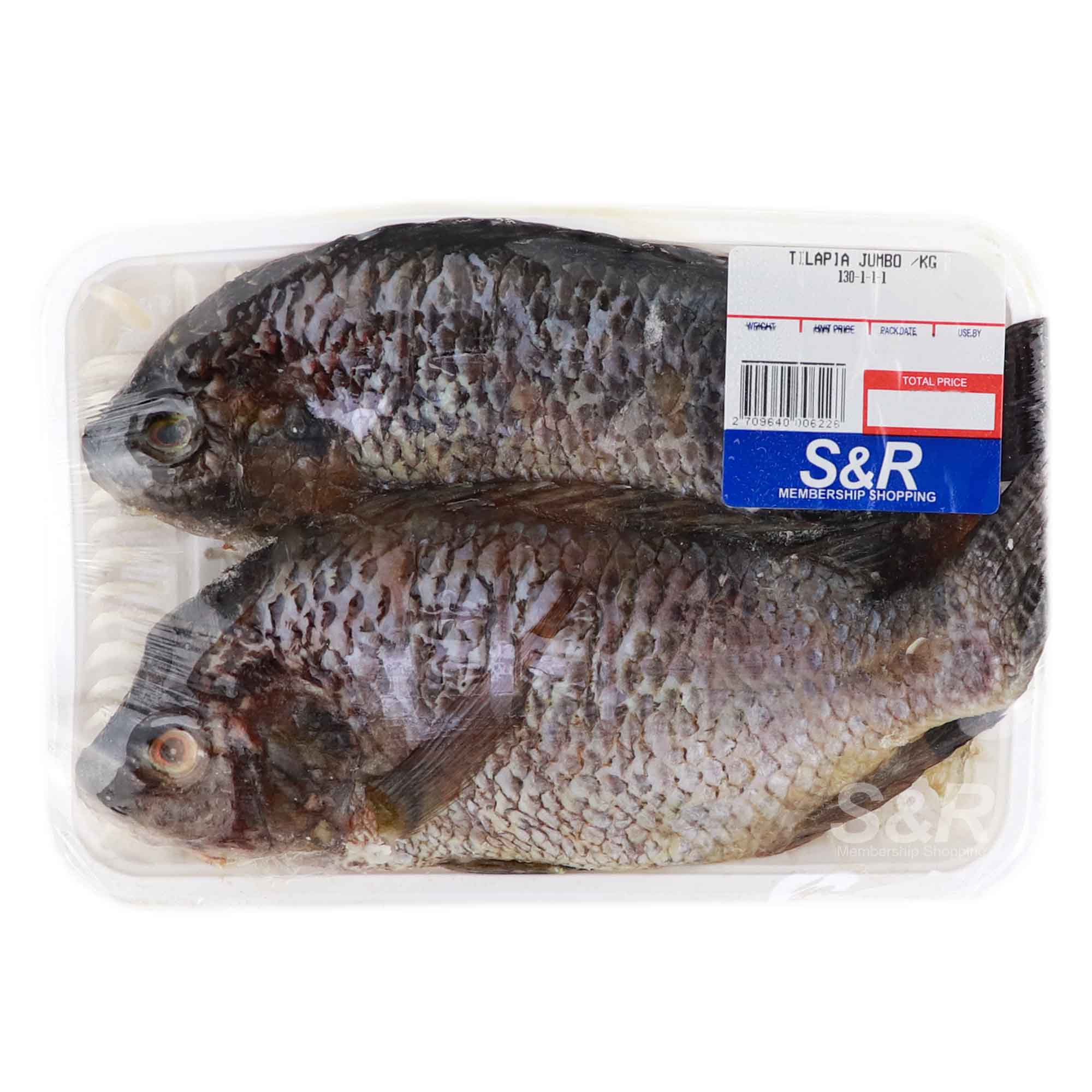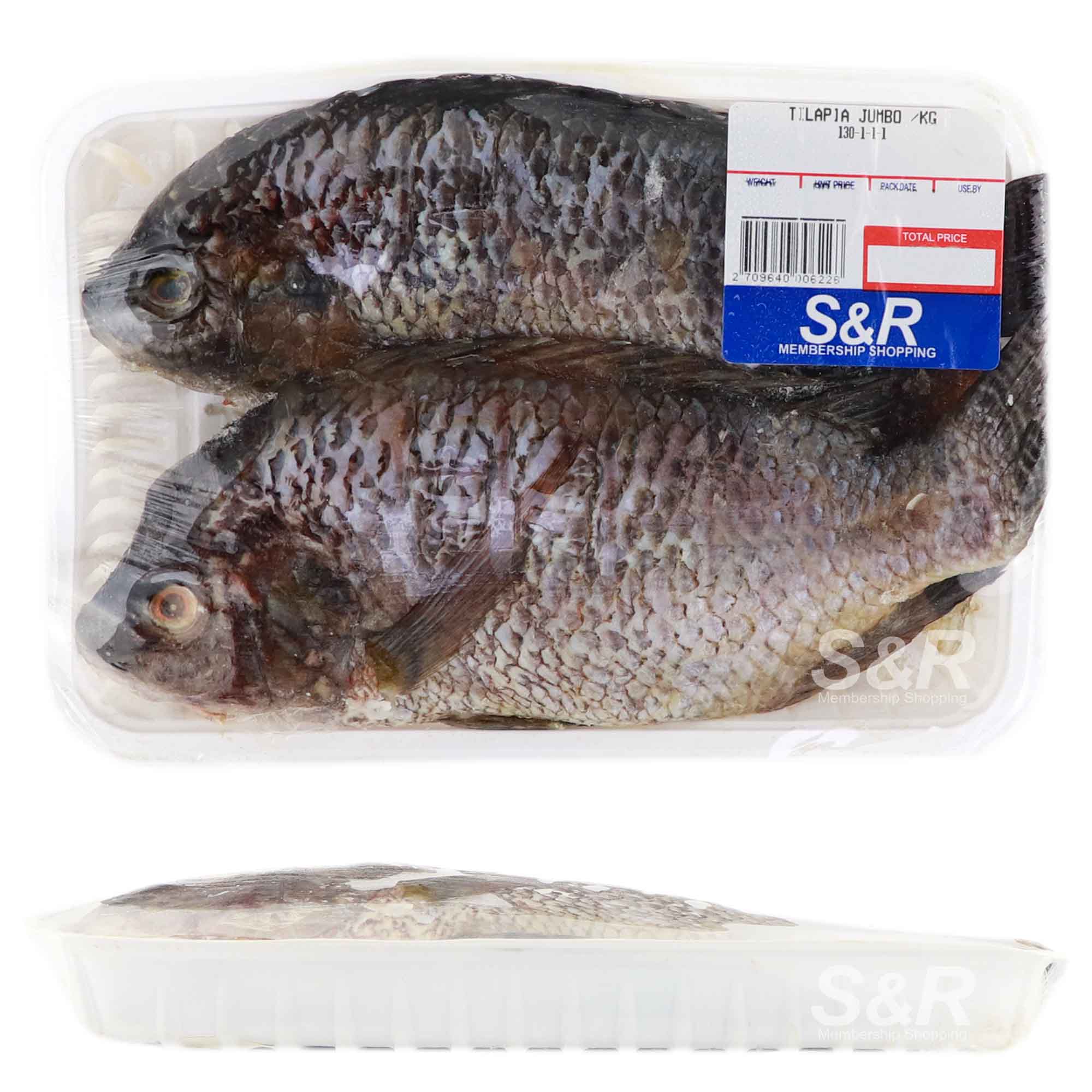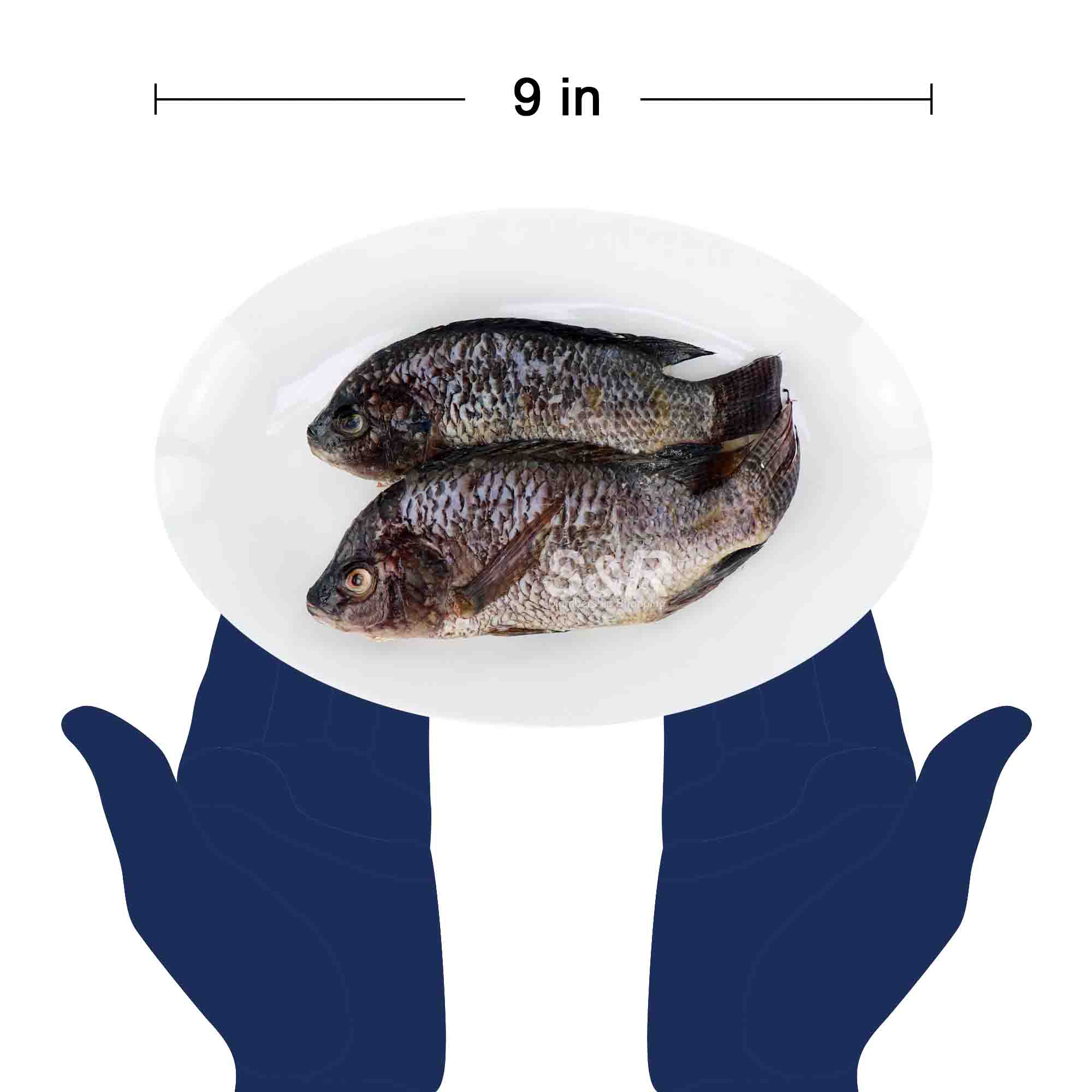 S&R Tilapia Jumbo approx. 1.3Kg
Features:
Sold per pack, priced per gram
Premium Jumbo Tilapia pieces in 1 packaging
100% Organic
High in Protein
Stores/Freezes Easily
Actual Weight: 1.3 KGs
Product Dimensions: 9 x 6 x 6.5
---
Cooking with fish can be scary. It's fragile, easily breaks apart, and quickly overcooks. But S&R's Tilapia Jumbo is nothing like that at all. The premium S&R Tilapia pieces is handleable because of its size, and it can be easily freezed and easily thawed; plus, it's a great source of protein!

The mild yet fresh and sweet flavor of S&R Tilapia makes it a great pair with any sauce you whip up. It's also a great substitute for any meat-based recipe you have. Put it in soups or stews, fried or steamed, put it in salads or on bread, this fish can literally be in any dish! So grab a pack of S&R' s Jumbo Tilapia and try your hand in cooking a great fish dish!

We ensure you that it's Always Fresh and Delivered Daily.We guarantee the FRESHNESS and QUALITY satisfaction of this product. We'll make sure to deliver it right at your doorstep with any applicable use by, sell by, best by, or expiration dates.

Highly recommended in following the indicated shelf life and to use the product on the same day the packaging has been opened.