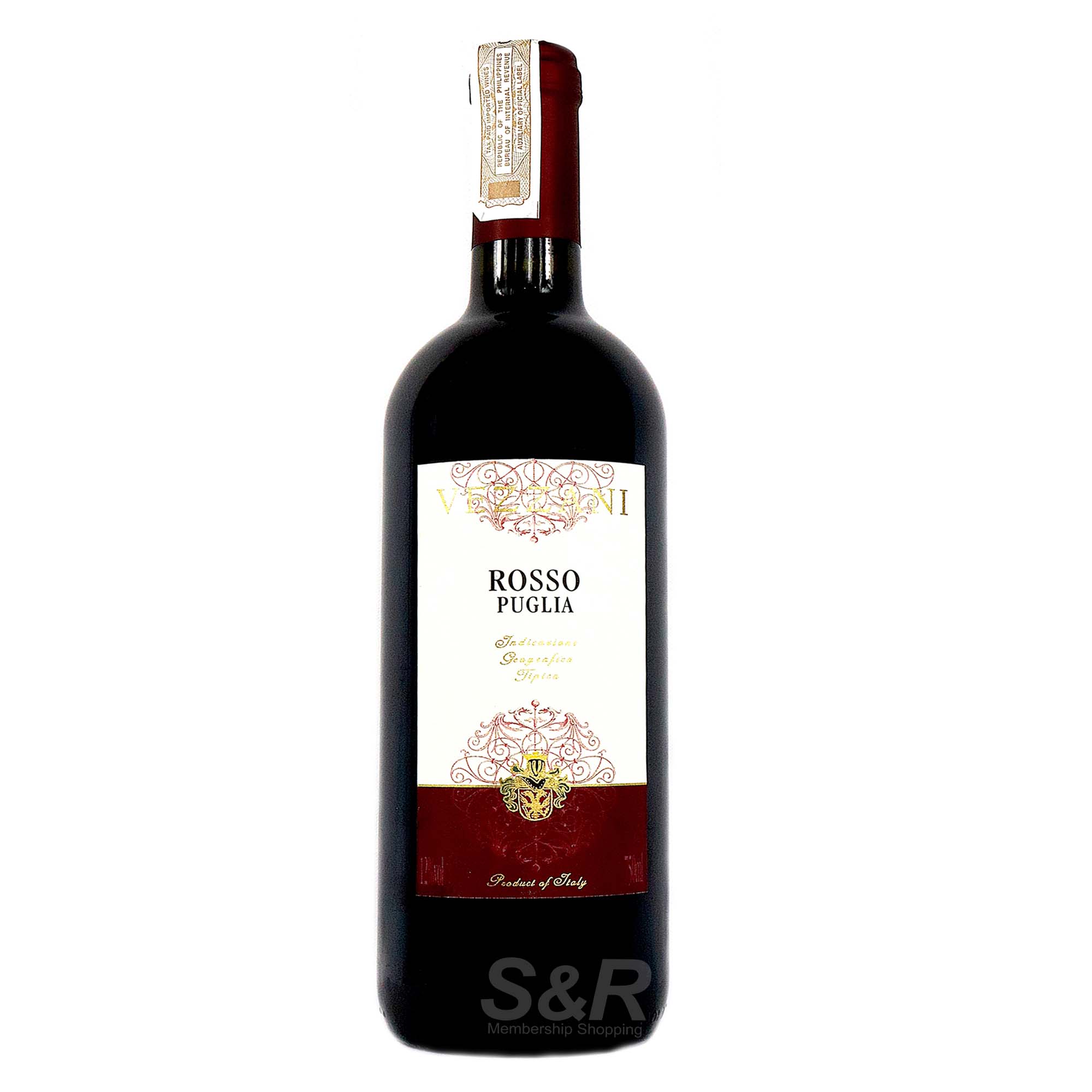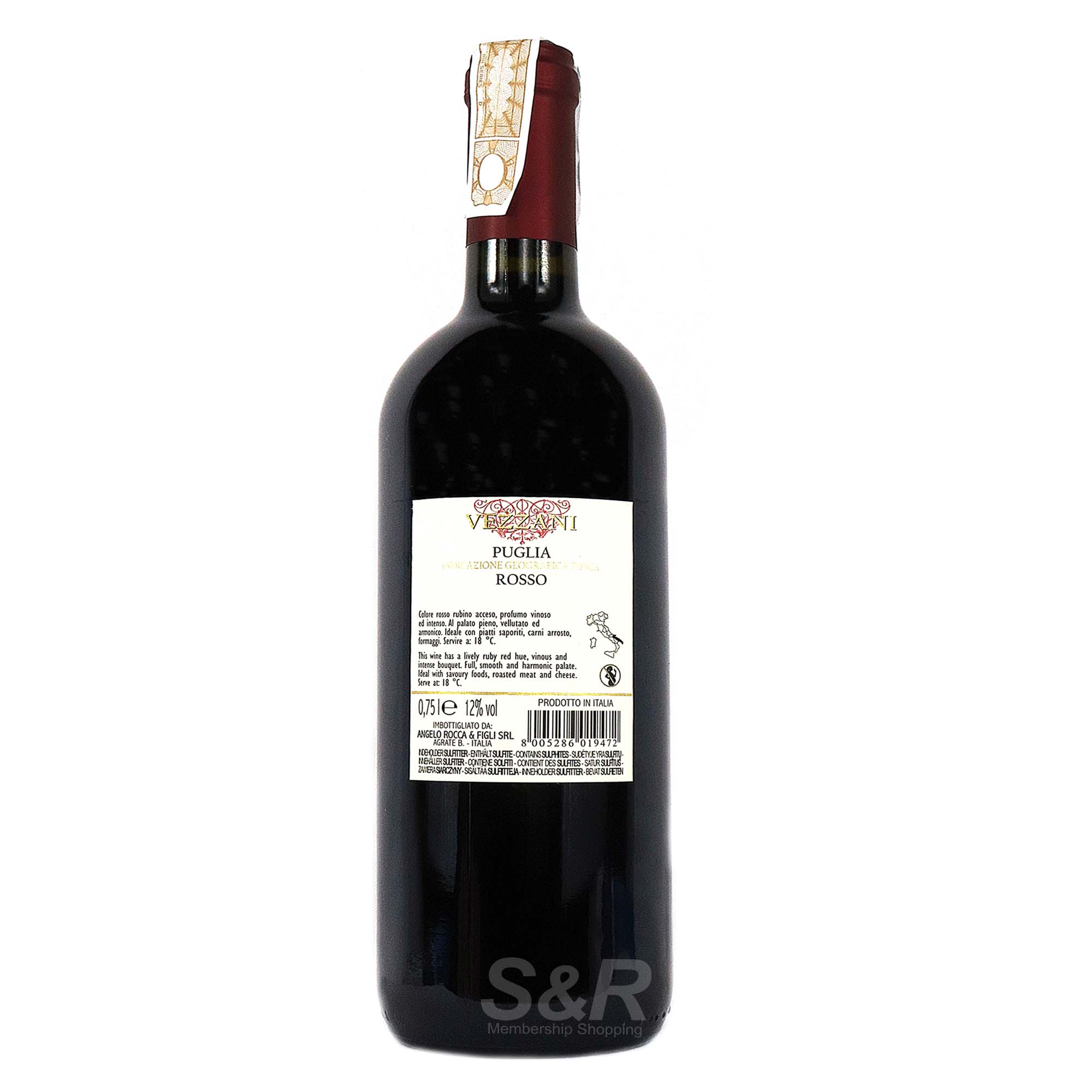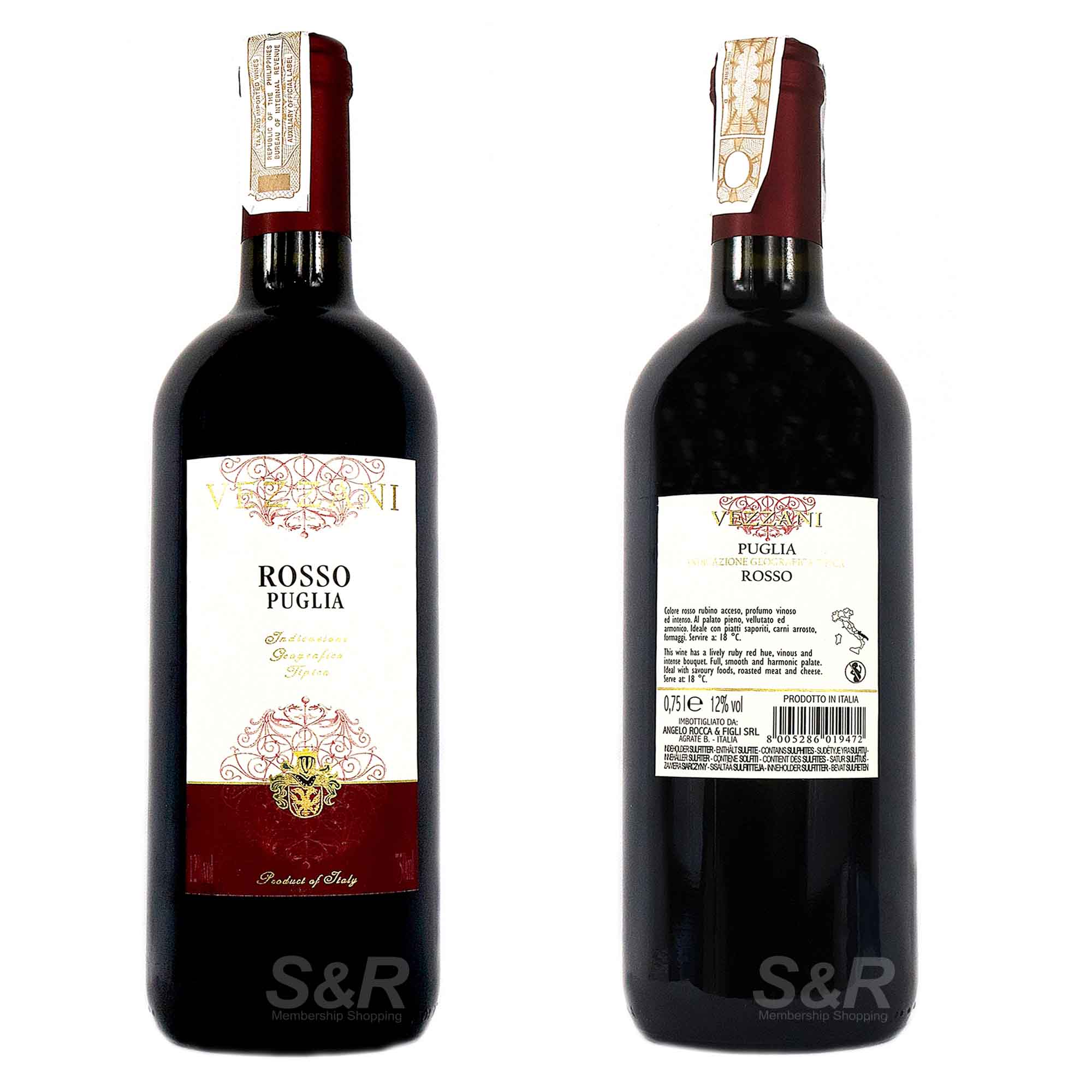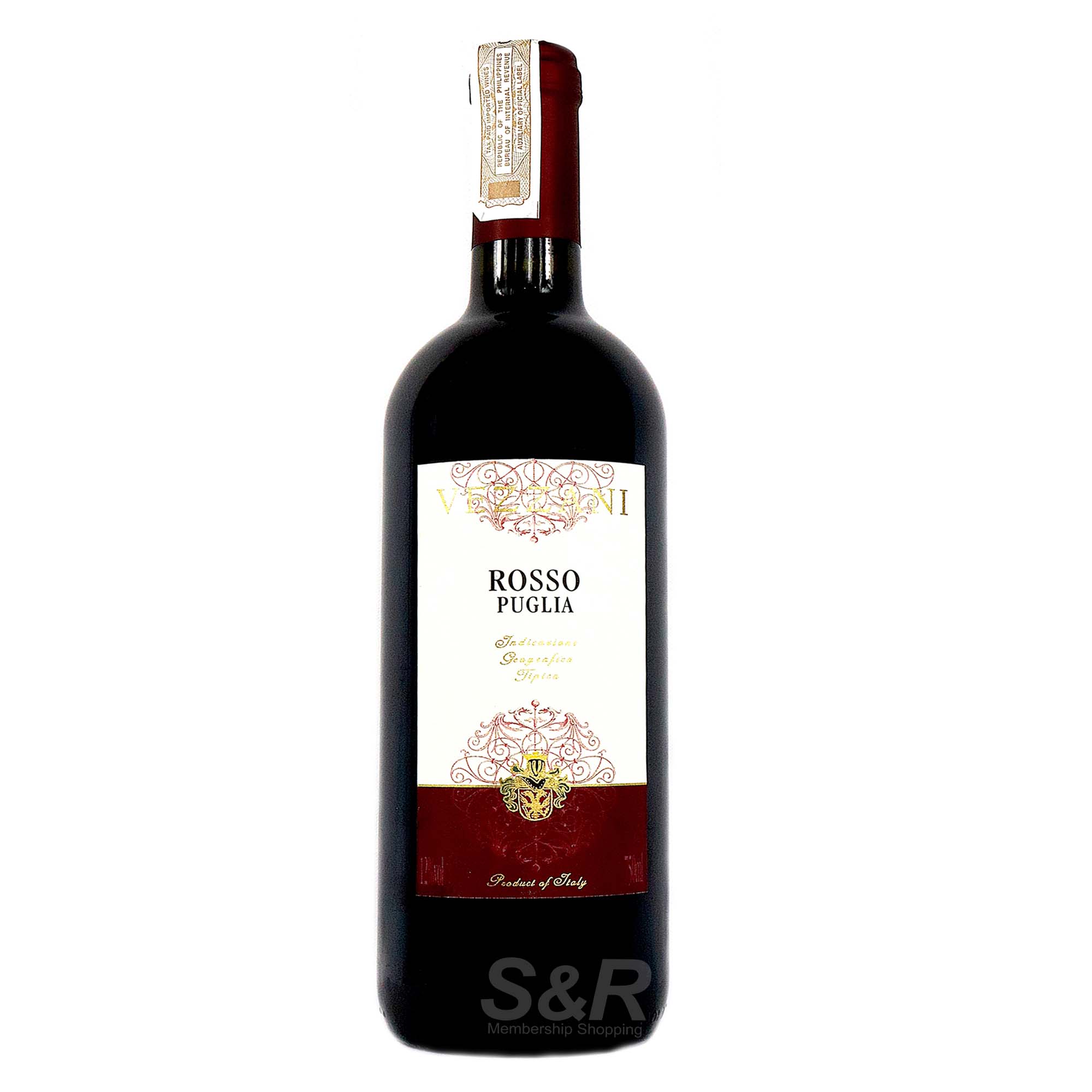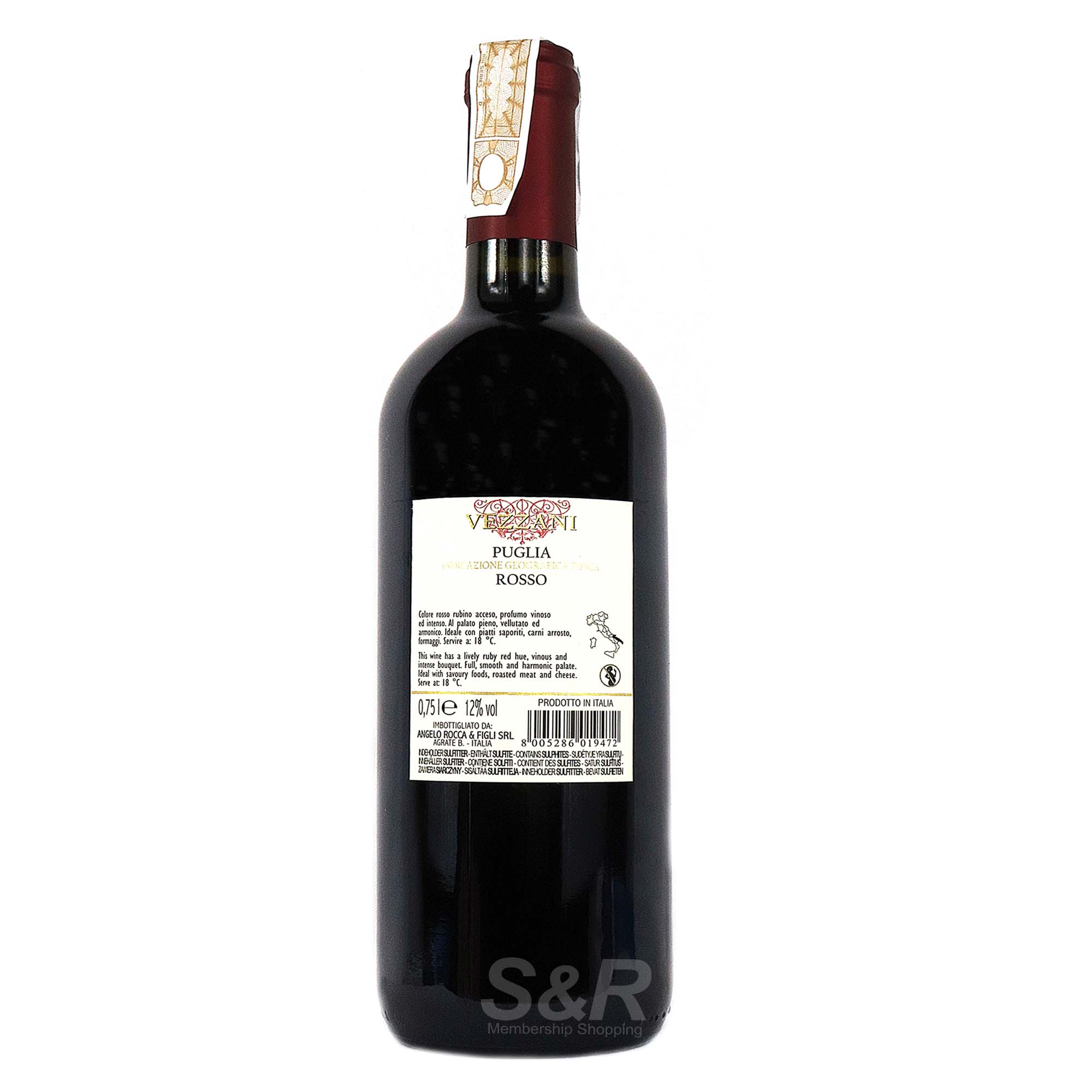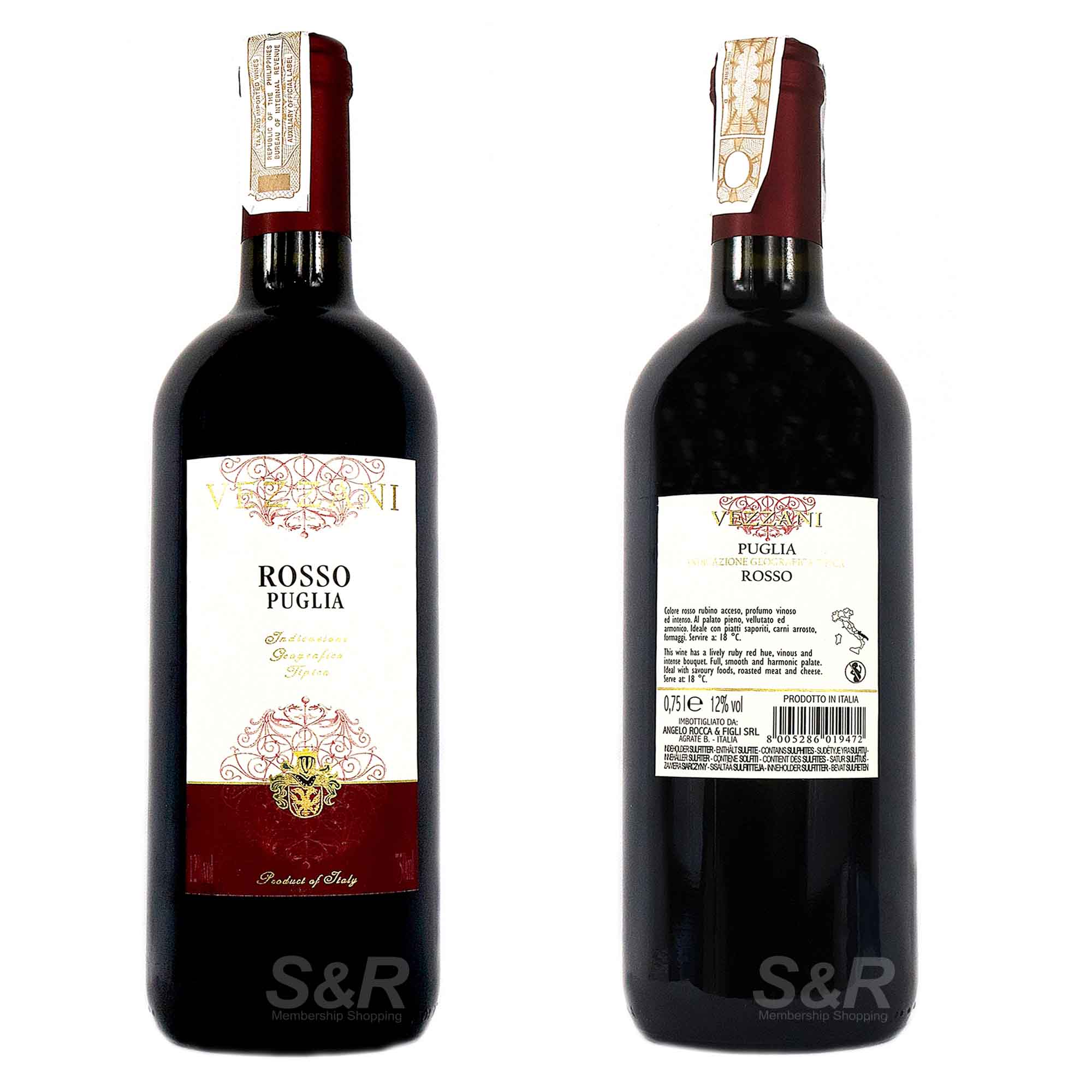 Vezzani Rosso Puglia 750mL
Features:
Single Item
Medium-bodied Red Wine in 1 glass bottle
12% alc. / vol. (best with game, grilled meats and hard cheese)
Rich and intense flavours of ripened fruits and spices
Product of Italy (Puglia)
Actual Weight: 1.12 KGs
Product Dimensions: 3.14 x 3.14 x 11.81
---
Spice things up with the untainted, unoaked and naturally spicy red goodness of Vezzani Rosso Puglia. This wine is loaded with fresh notes of wild strawberries and ripe cherries and smooth tannins, which make it an extremely drinkable vino in parties or casual dining. All this inviting red wine delectability comes from Puglia's winemaking ancient origins, ancient Greeks development, and later on re-establishment by Francesco Rocca for his own identity of remarkably good value wines.

So, experience all that Vezzani Rosso Puglia history, generously extending to each glass best shared neat or chilled with a friend or two!

A bottle of Vezzani Rosso Puglia can last 2–3 years past the printed expiration date.