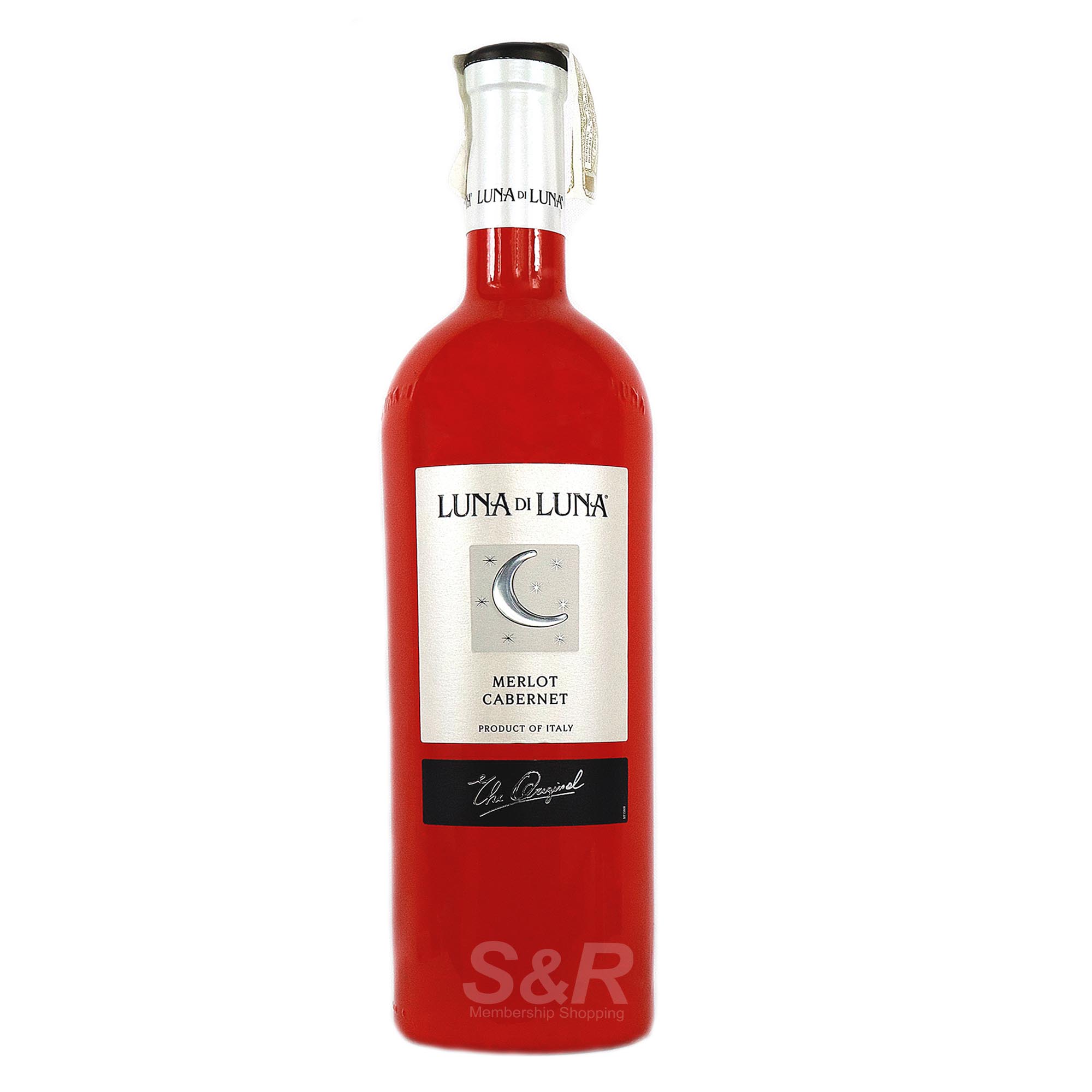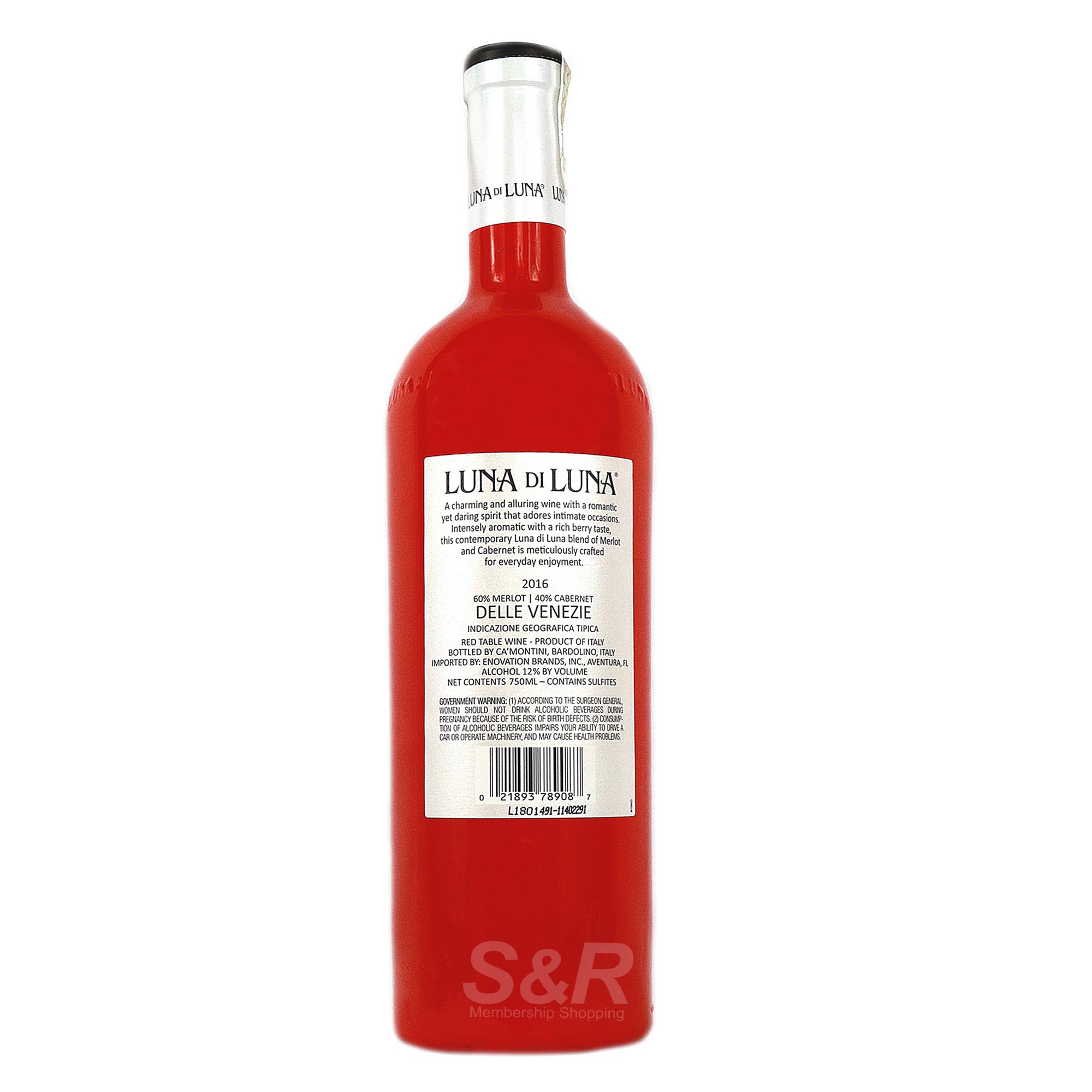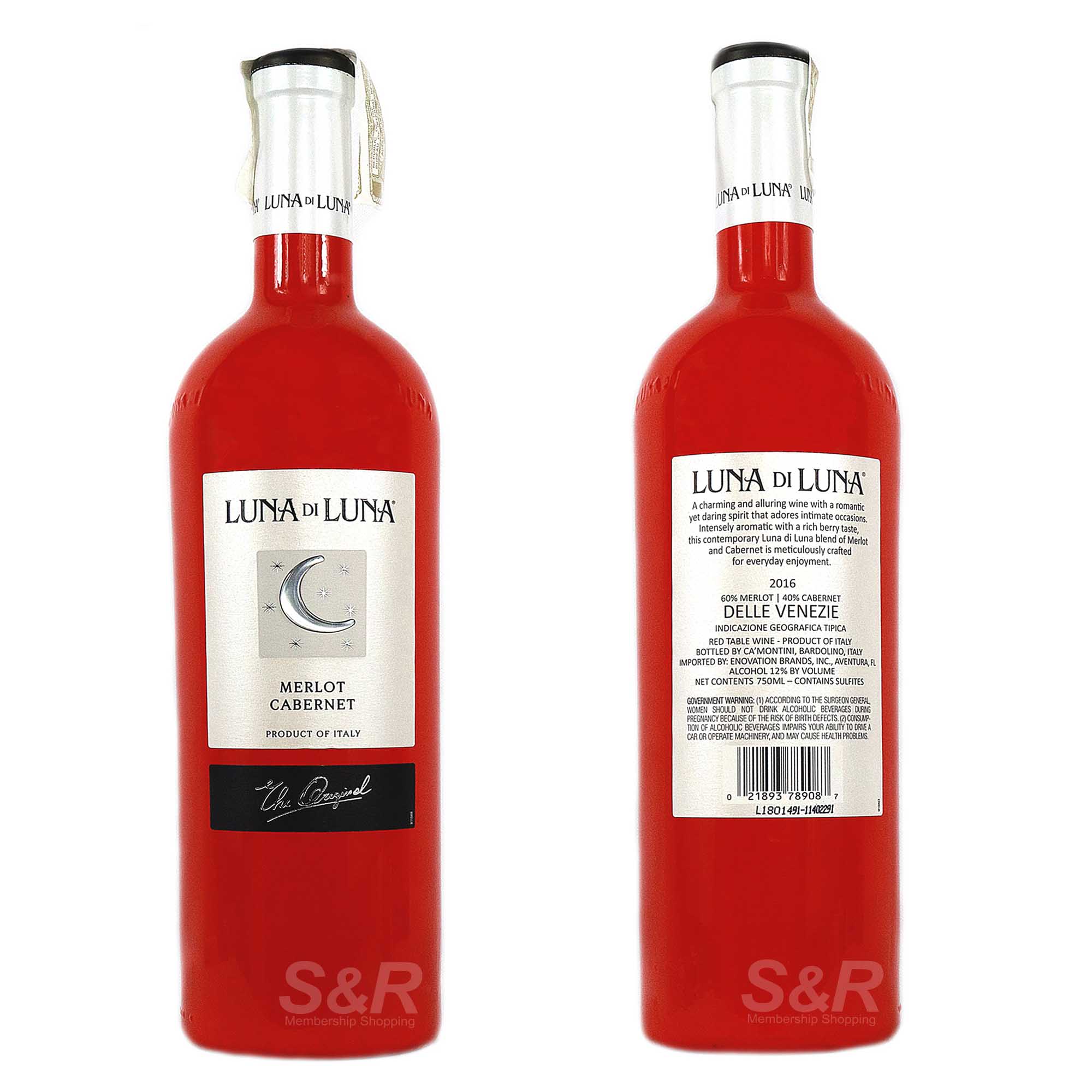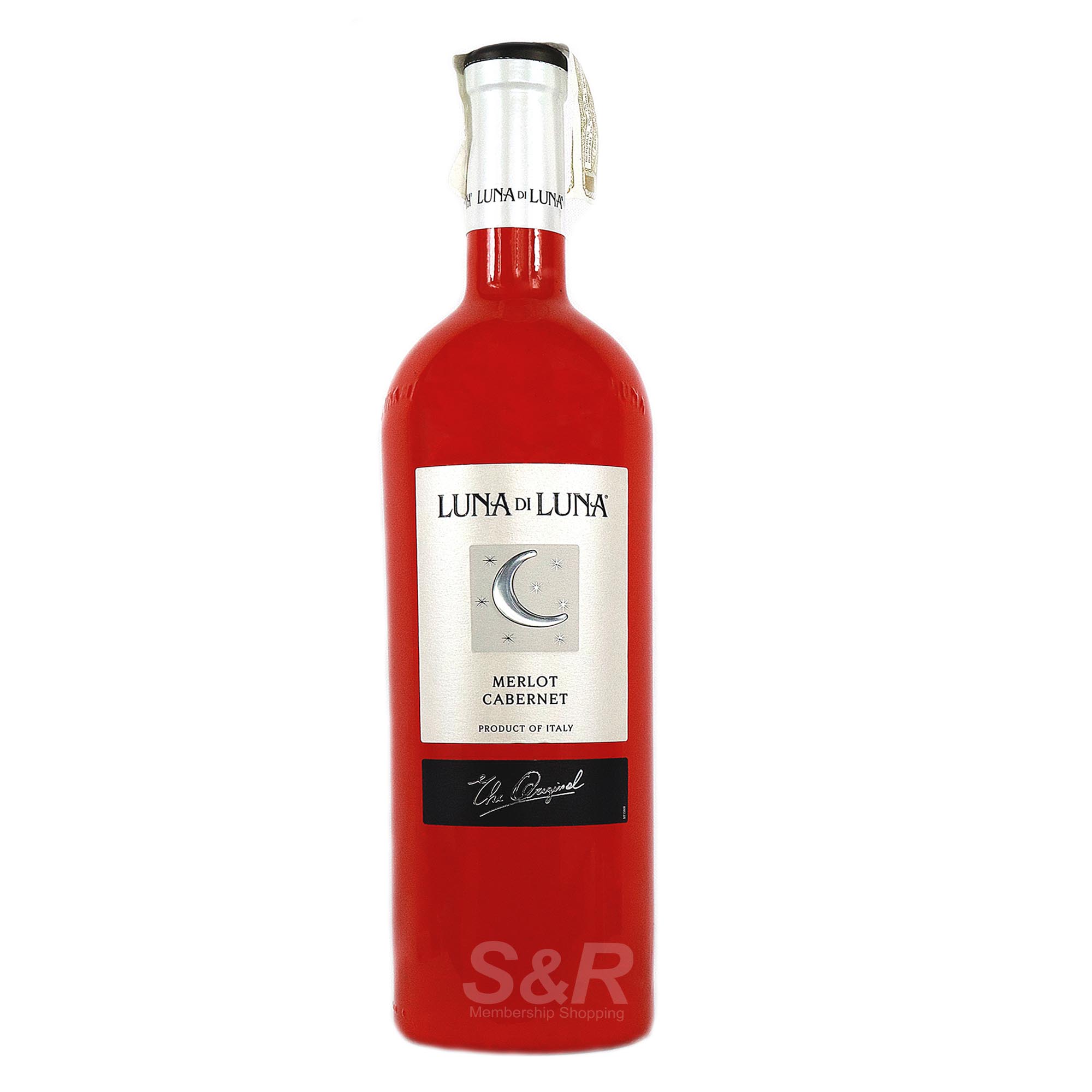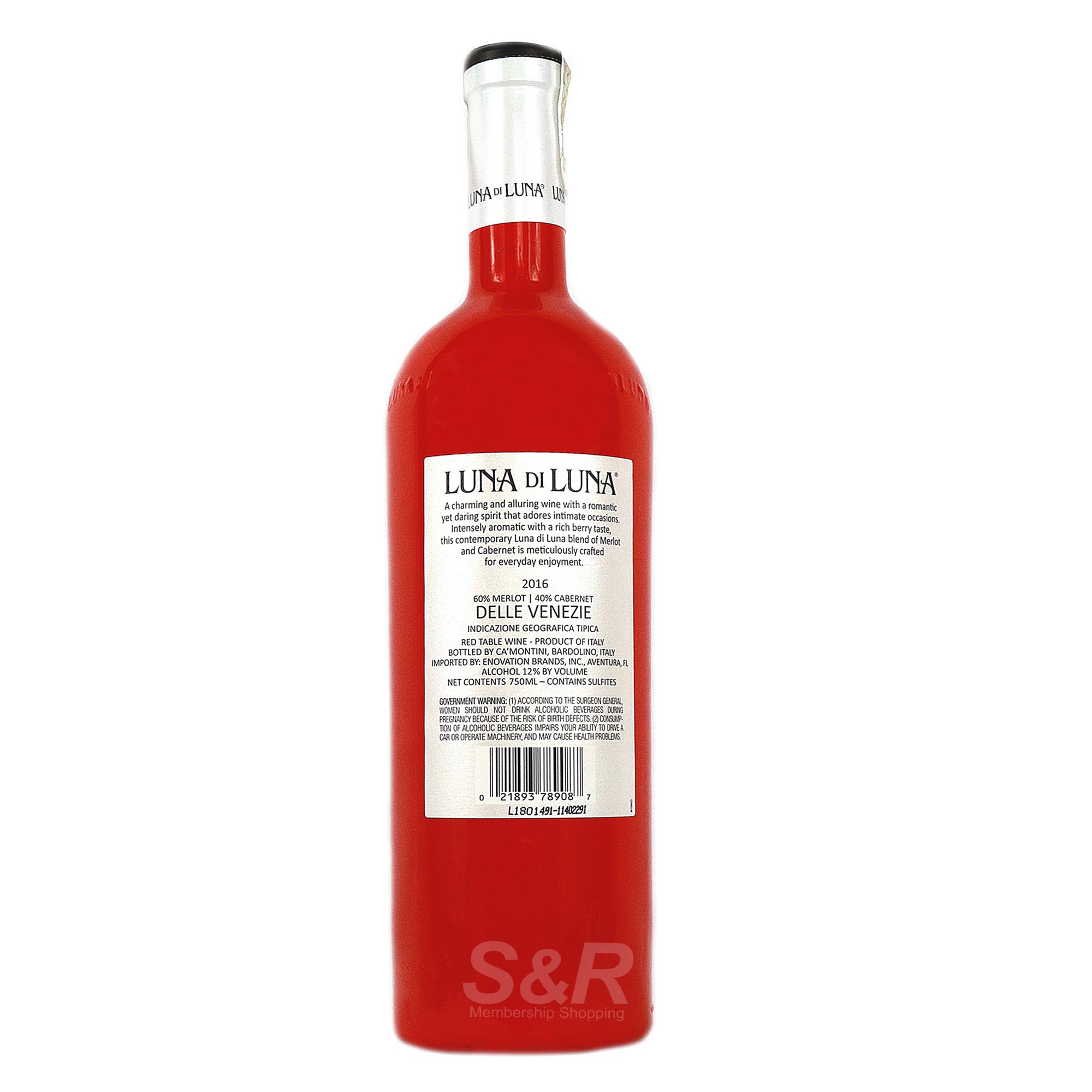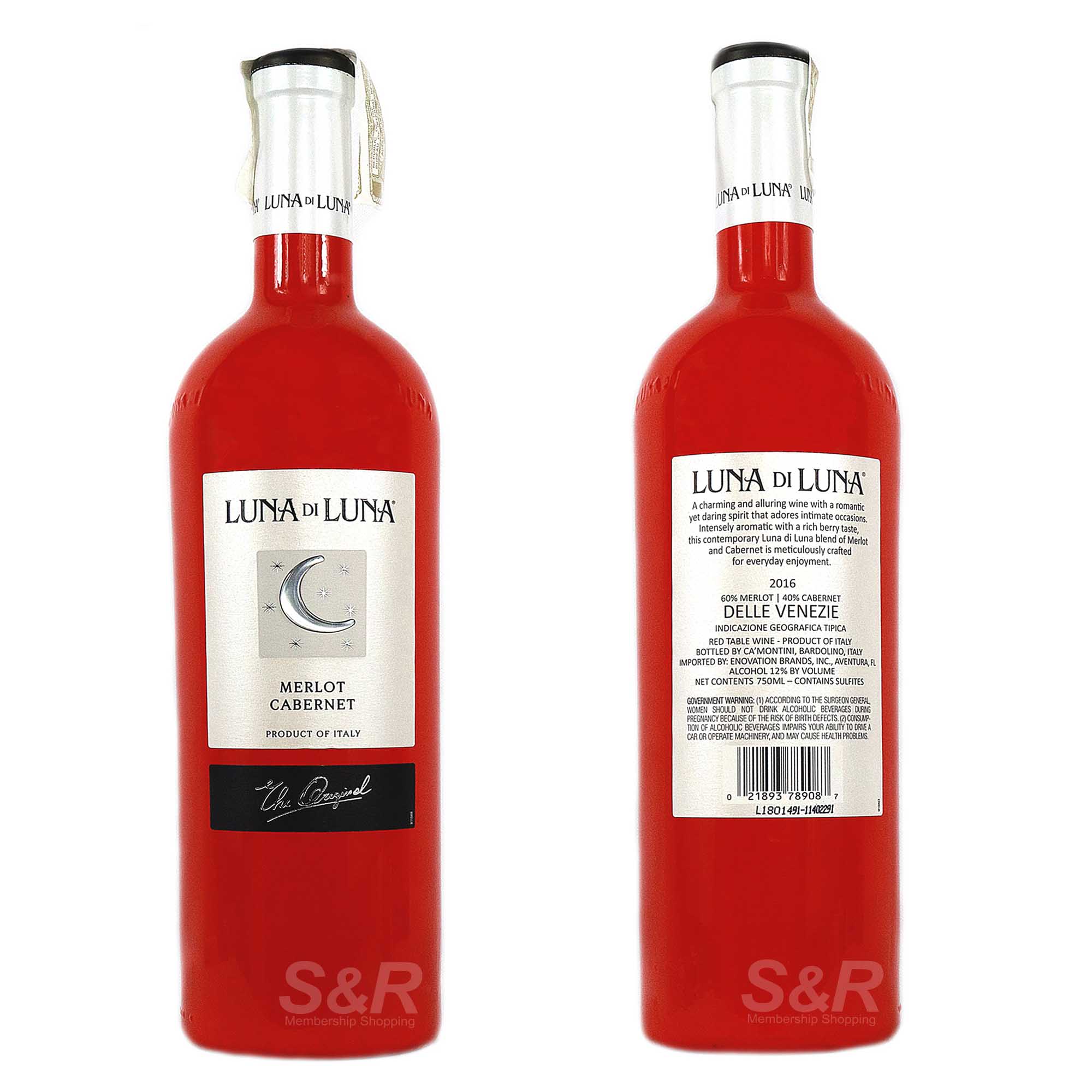 Luna Di Luna Merlot Cabernet 750mL
Features:
Single Item
Medium-bodied Merlot Cabernet in 1 glass bottle
12% alc. / vol. (best red meats, poultry)
Rich berry taste
Product of Italy (Delle, Venezie)
Actual Weight: 1.37 KGs
Product Dimensions: 3.14 x 3.14 x 12.2
---
Are you trying to find a Cabernet Sauvignon to impress friends and family? Ditch that, here's a raging Ferrari red bottle of Luna Di Luna Merlot Cabernet that will immediately catch their attention. Bright, bold, and bright – we are now in Luna Di Luna's new generation blend of Merlots that features a brilliant combination of the most popular and fashionable wine grapes. This flaming bottle of red went through a meticulous six months of oak aging, which brings out the characteristics of an upscale wine. Now that's worth impressing about in front of your family and friends!

So, round them all up and pour a neat glass of Luna Di Luna Merlot Cabernet for a perfect wine night together!

Once opened, Luna Di Luna Merlot can be kept for 3-5 days as long as they are stored in a cool, dark place with a cork or cap on.