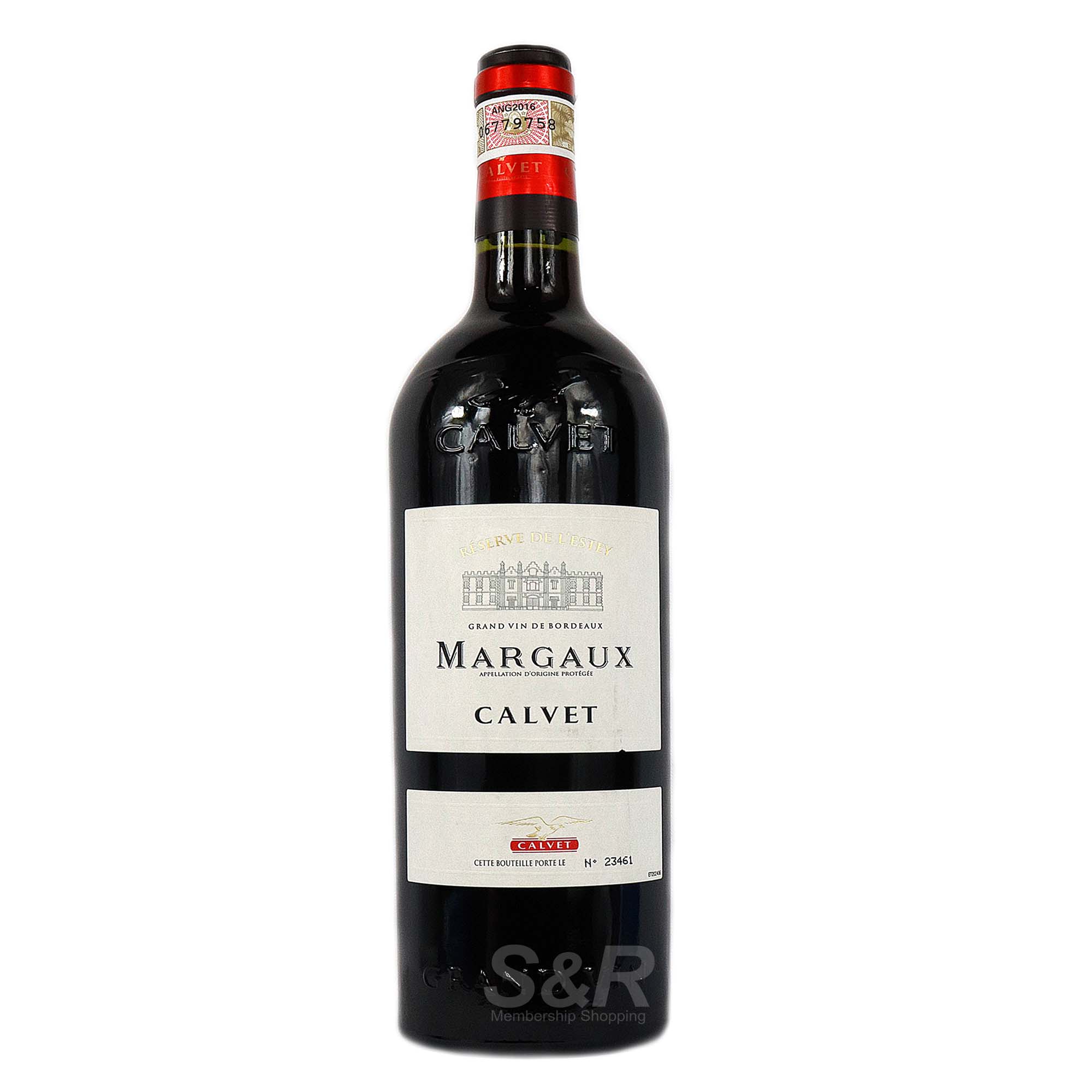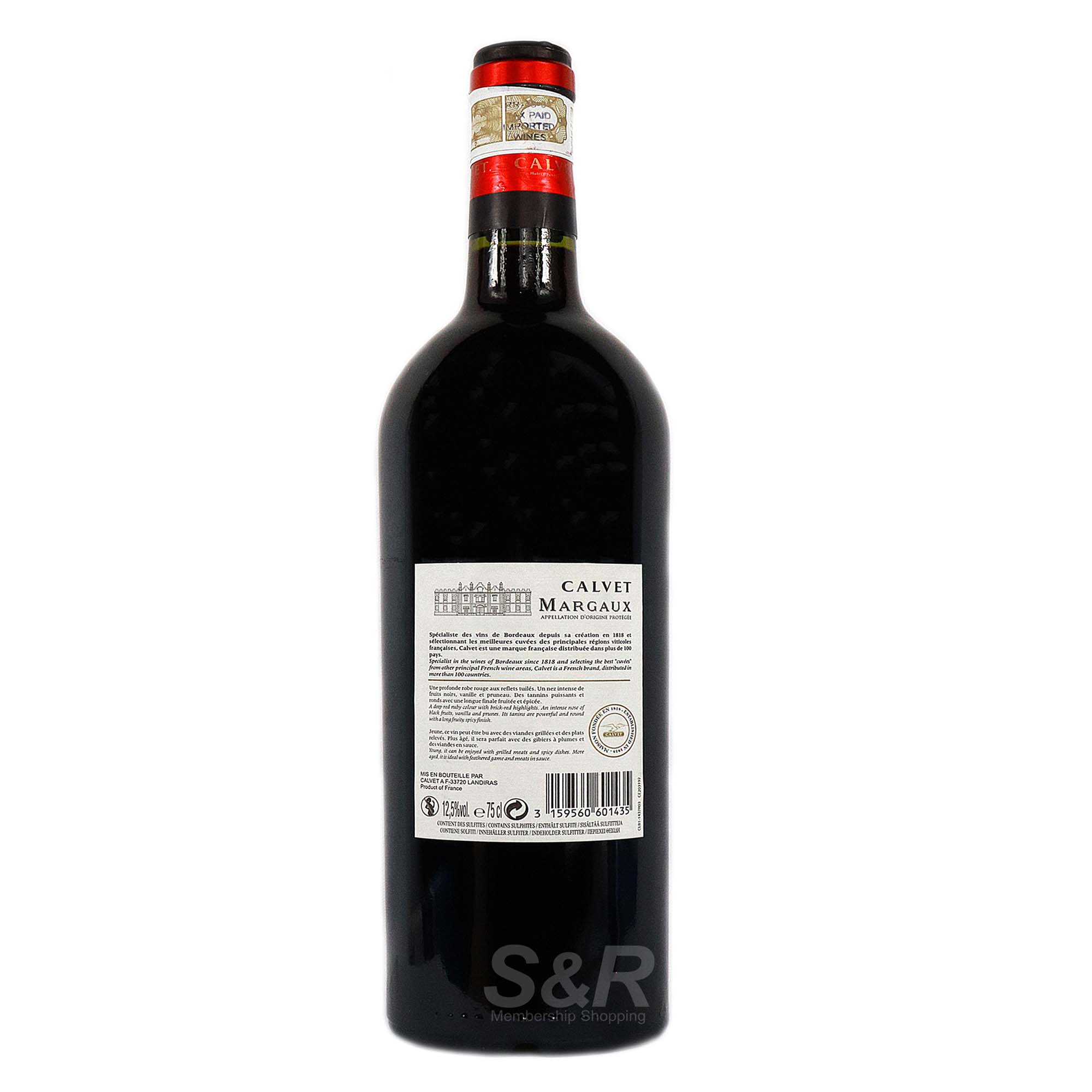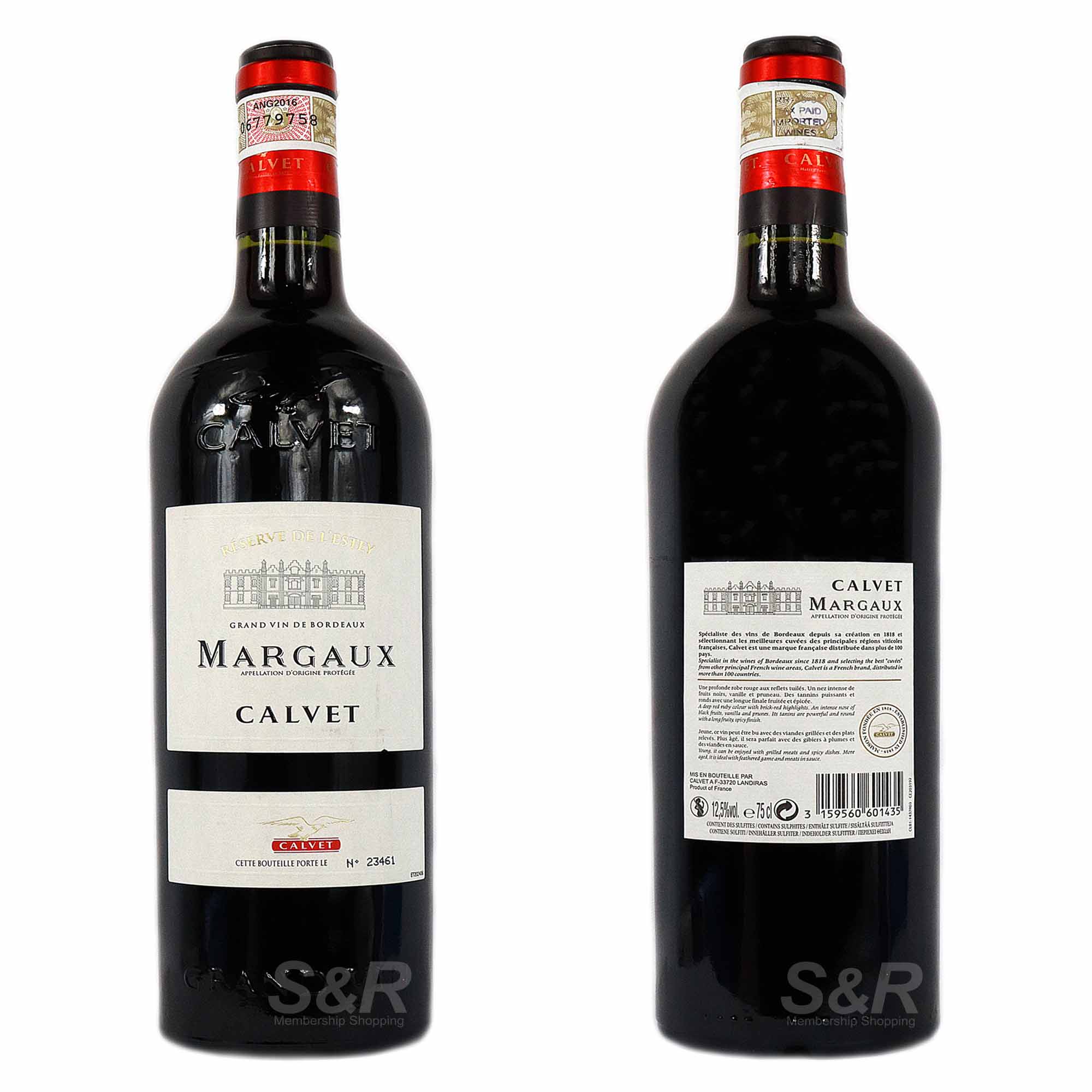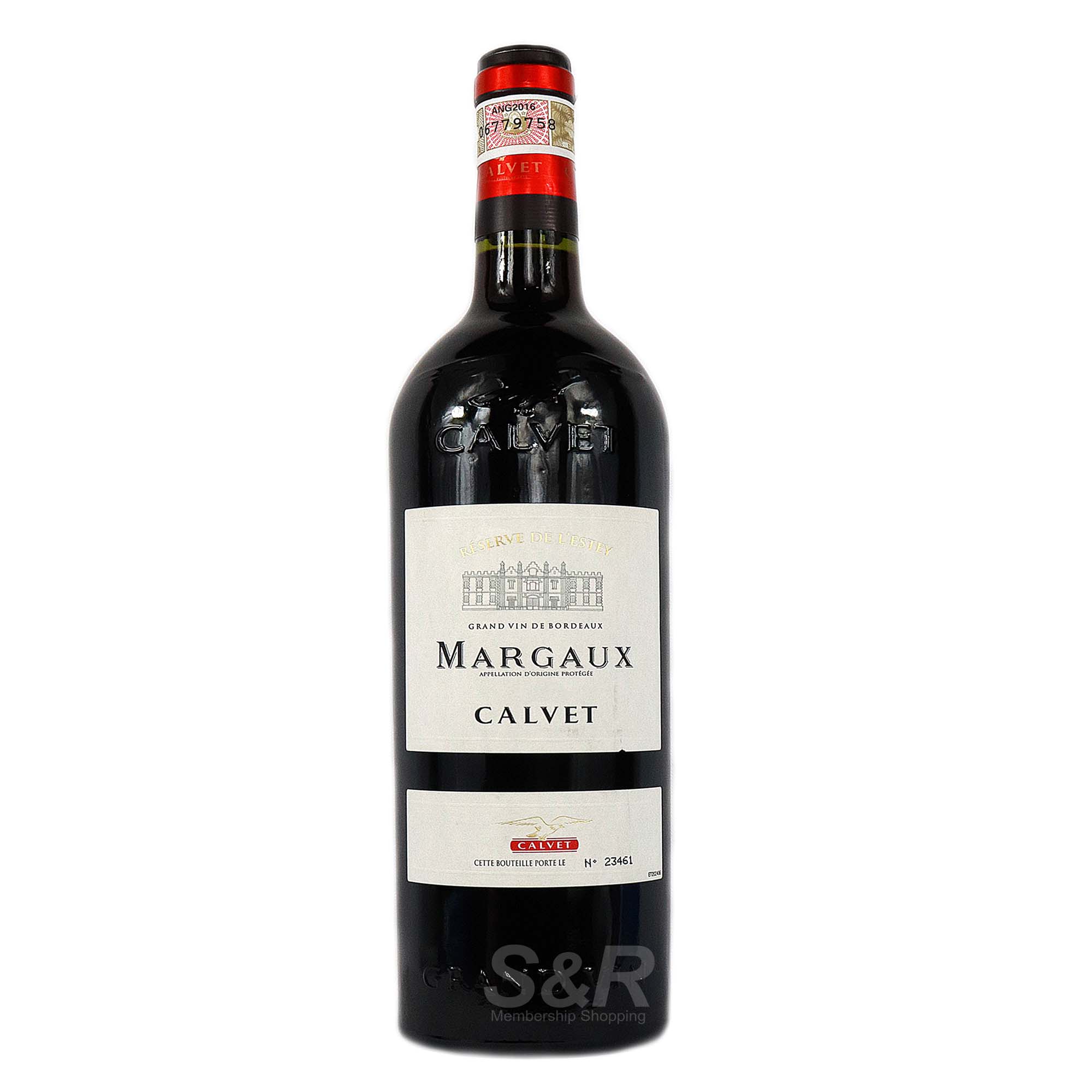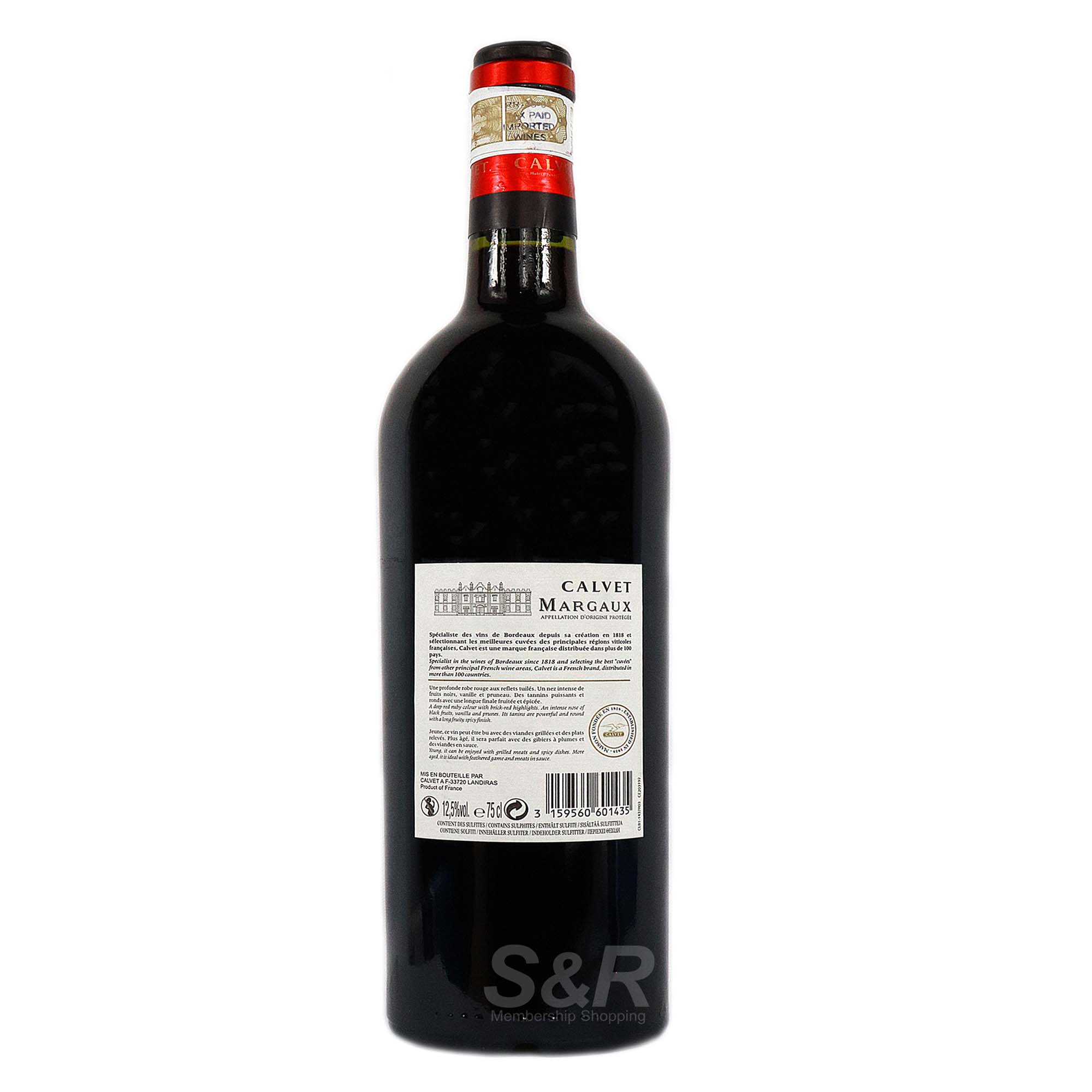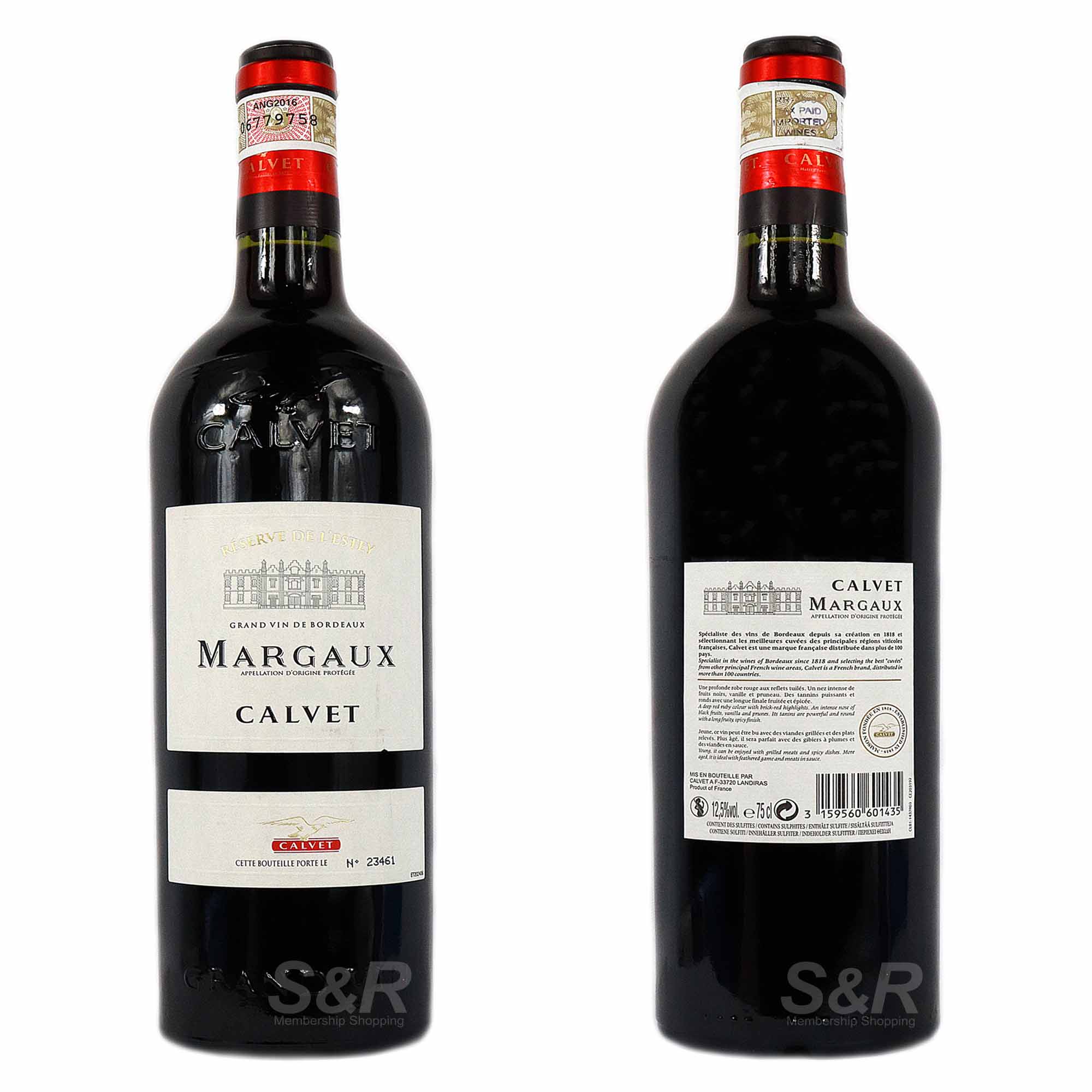 Calvet Margaux Reserve De L'estley 750mL
Features:
Single Item
Medium-bodied Red Wine in 1 glass bottle
12.5% alc. / vol. (best with cheeses and red meats)
Black fruits, vanilla and prunes
Product of France (Bordeaux)
Actual Weight: 1.44 KGs
Product Dimensions: 3.54 x 3.54 x 11.81
---
Let there be a blood bath tonight as we leave this town with souls all lying on the floor (or properly seated), all happy and inebriated with class – the culprit, Calvet Margaux Reserve De L'estley beyond reasonable doubt! This dazzling bottle of red makes a killing on your taste buds with its intense nose of black fruits, vanilla and prunes, while the 'fatal' tannins end things quickly for a powerful, round, and long fruity finish. It's silhouette alone instills great fear to its competitors, showcasing a deep red ruby color with brick-red highlights.

This professional Bordeaux vino 'assassin' selects only the best cuvées from the French wine regions, ready to serve you and your friends clean or chilled.

Fight or flight, now or never – it's always a good time to drink Calvet Margaux Reserve De L'estley, while it has the possibility of aging for 5-6 years.