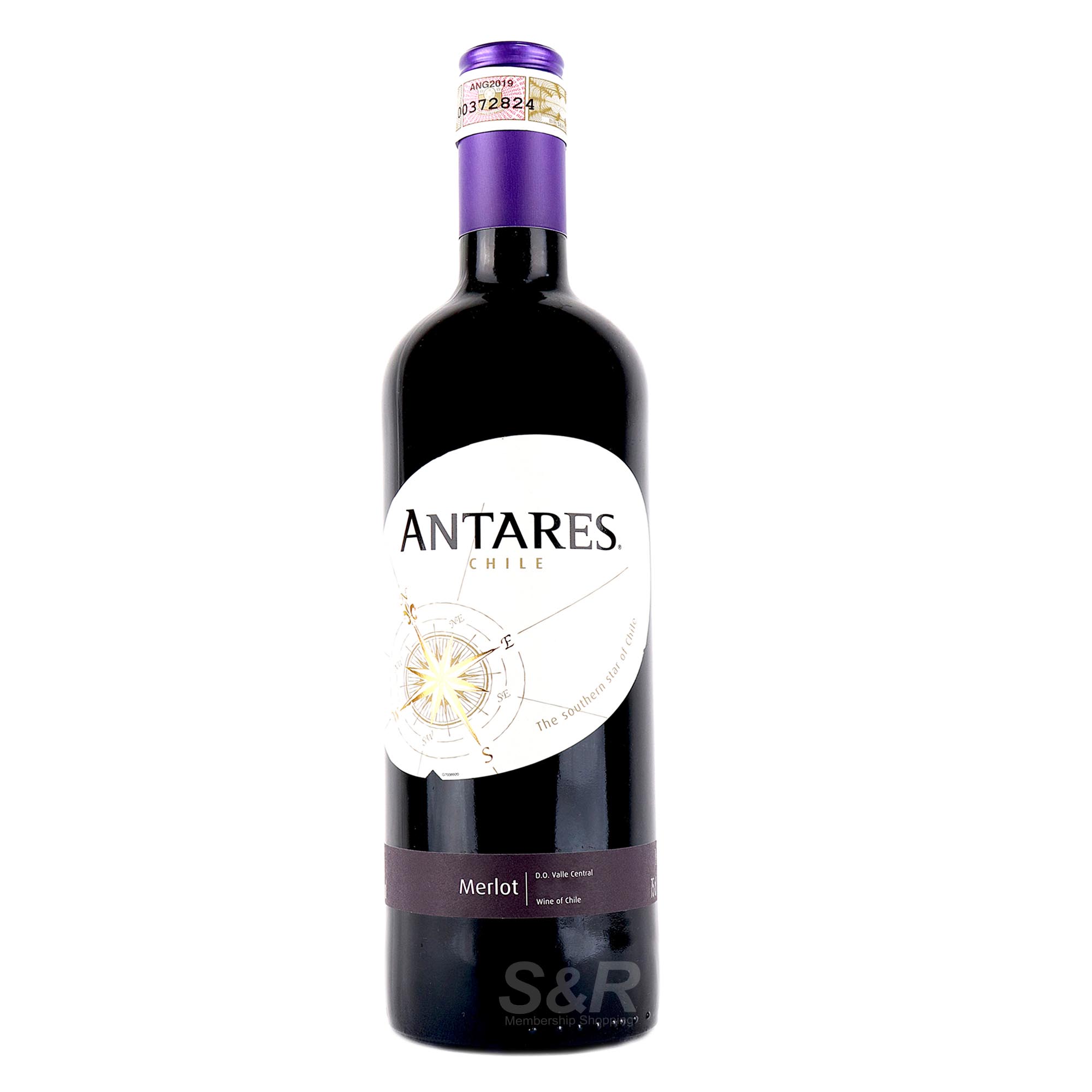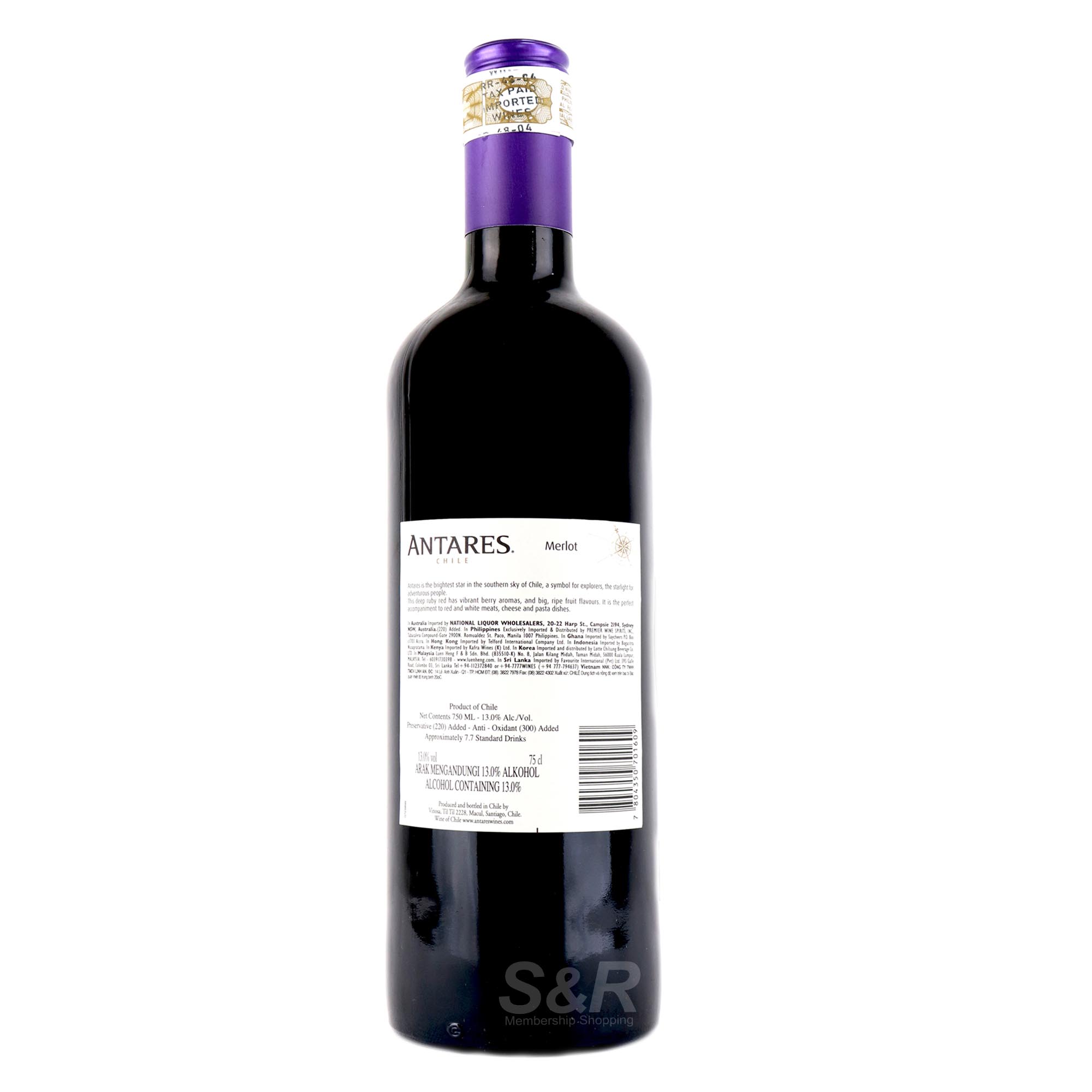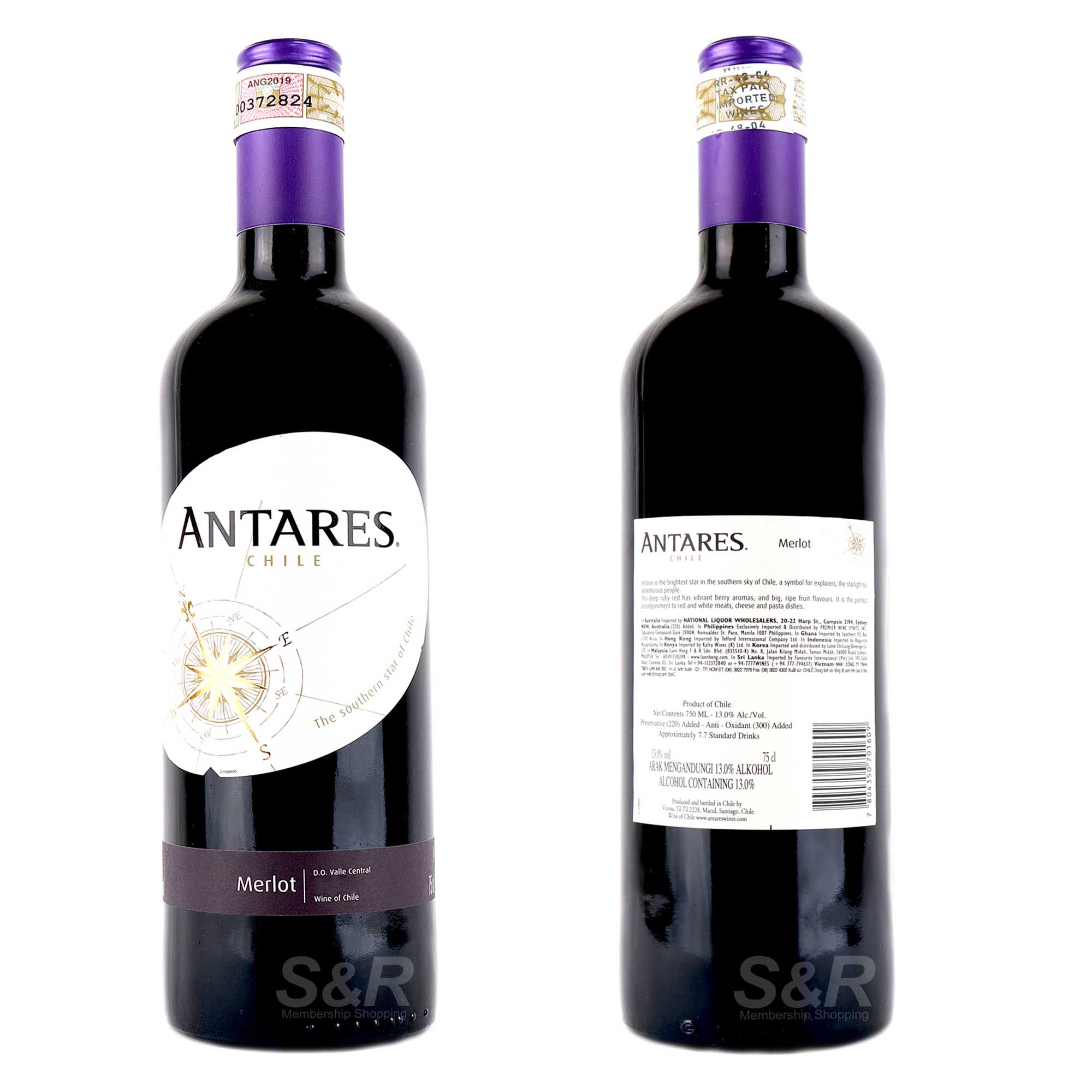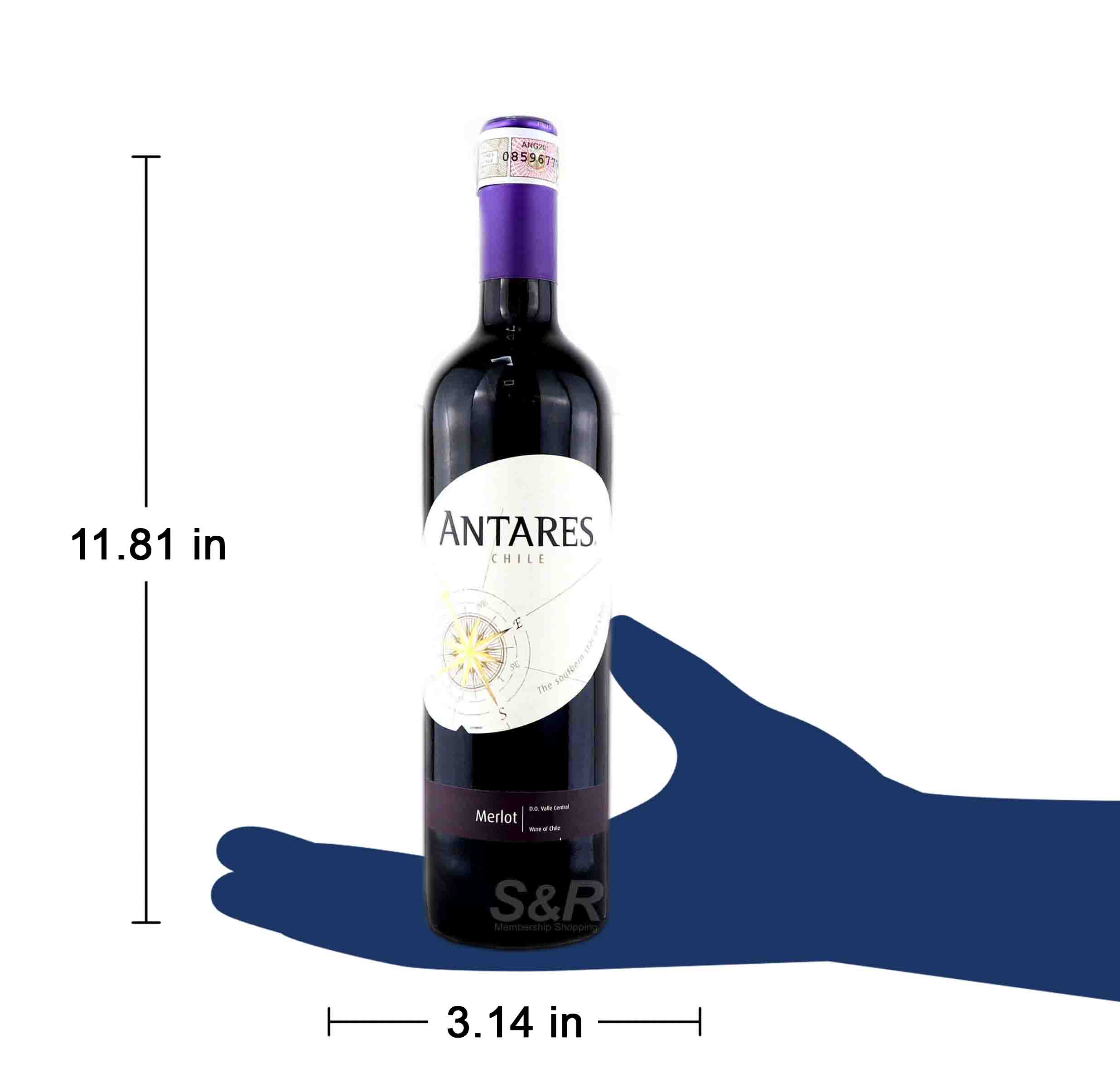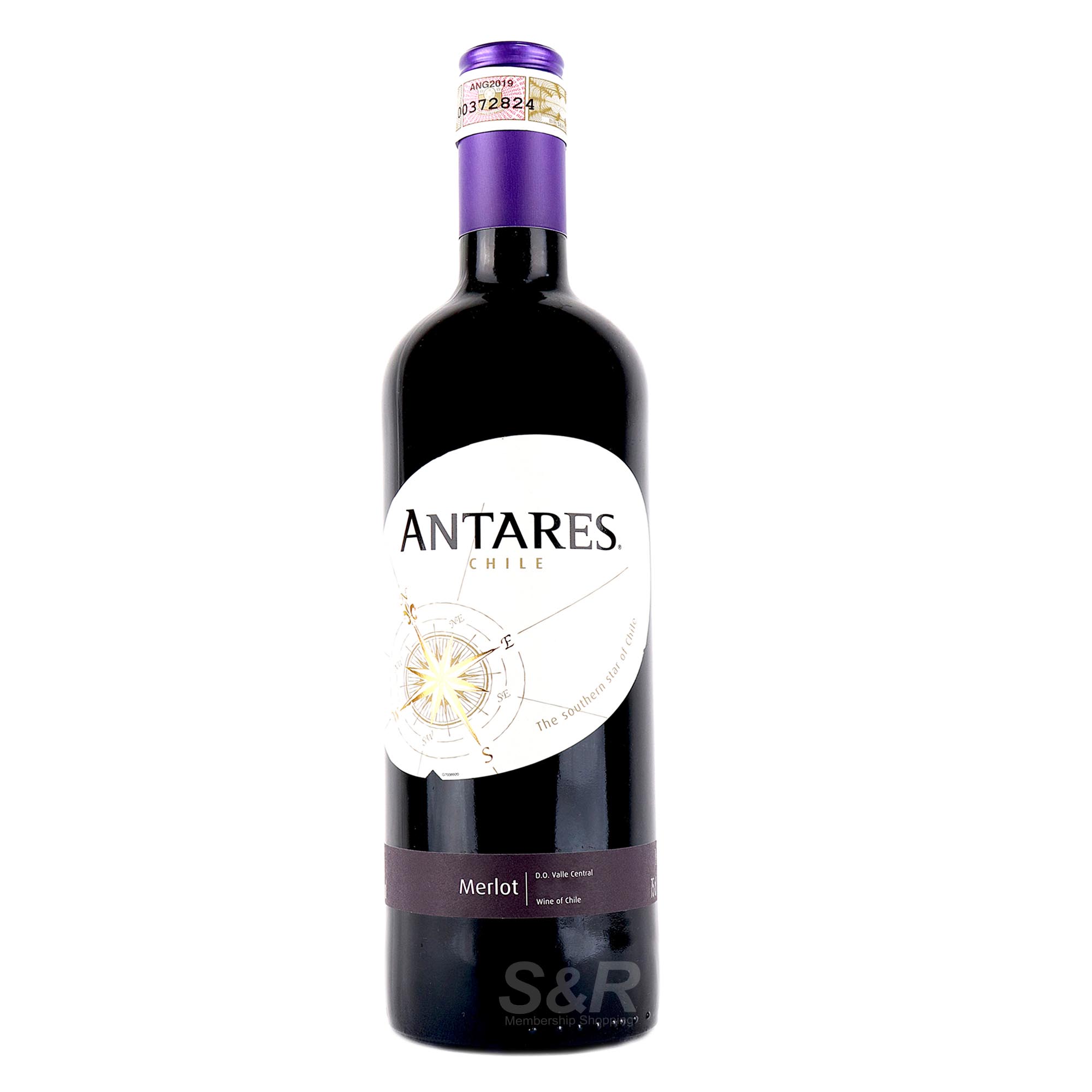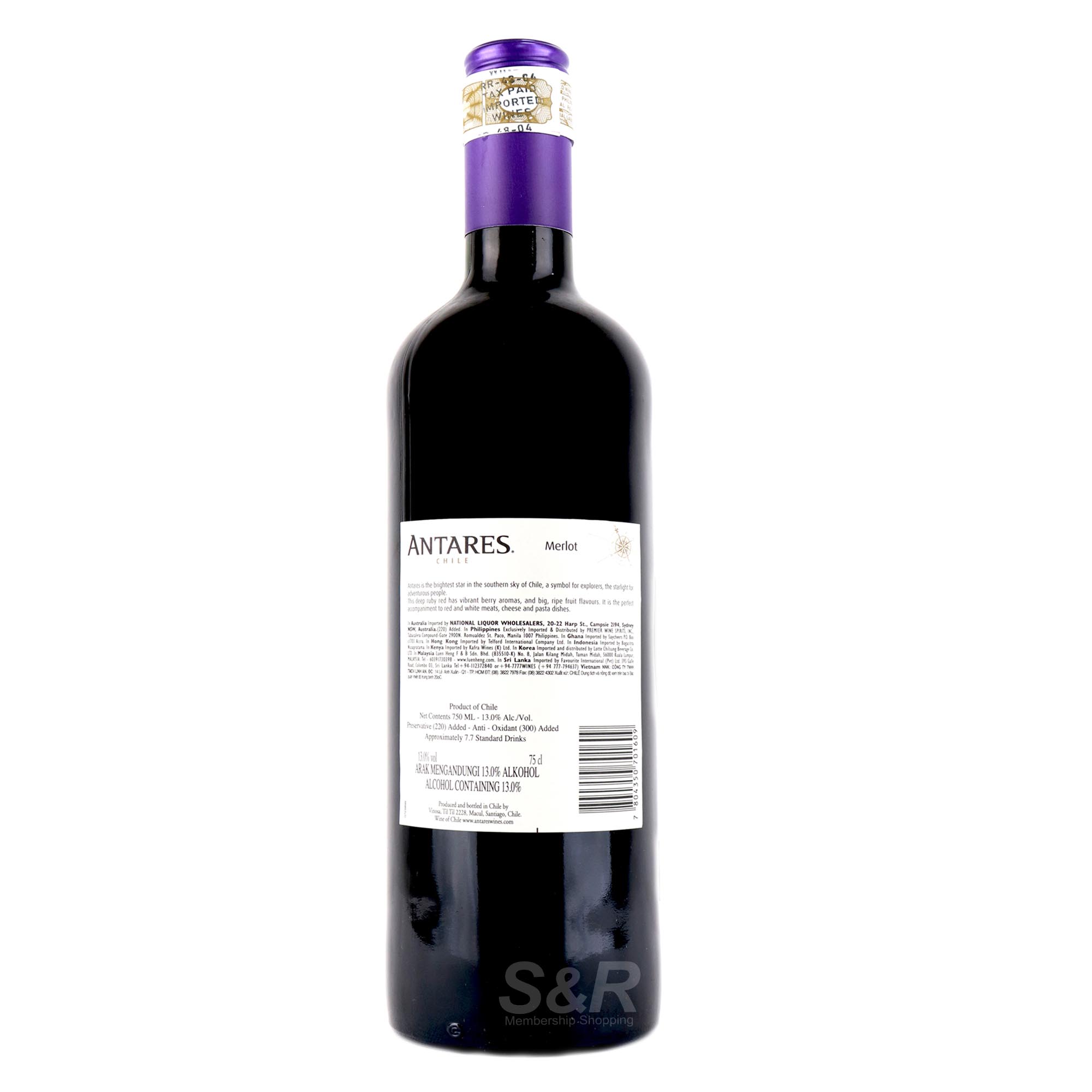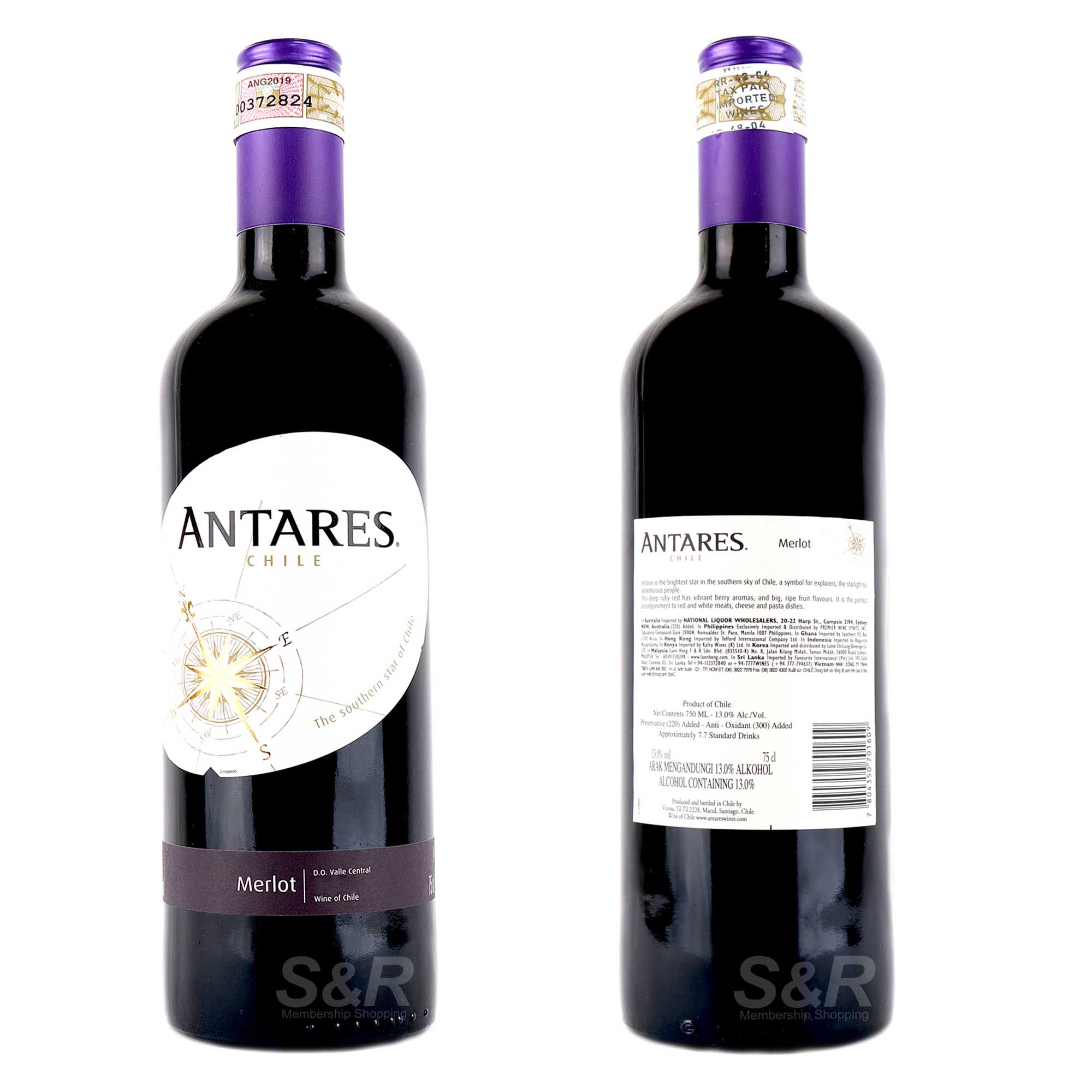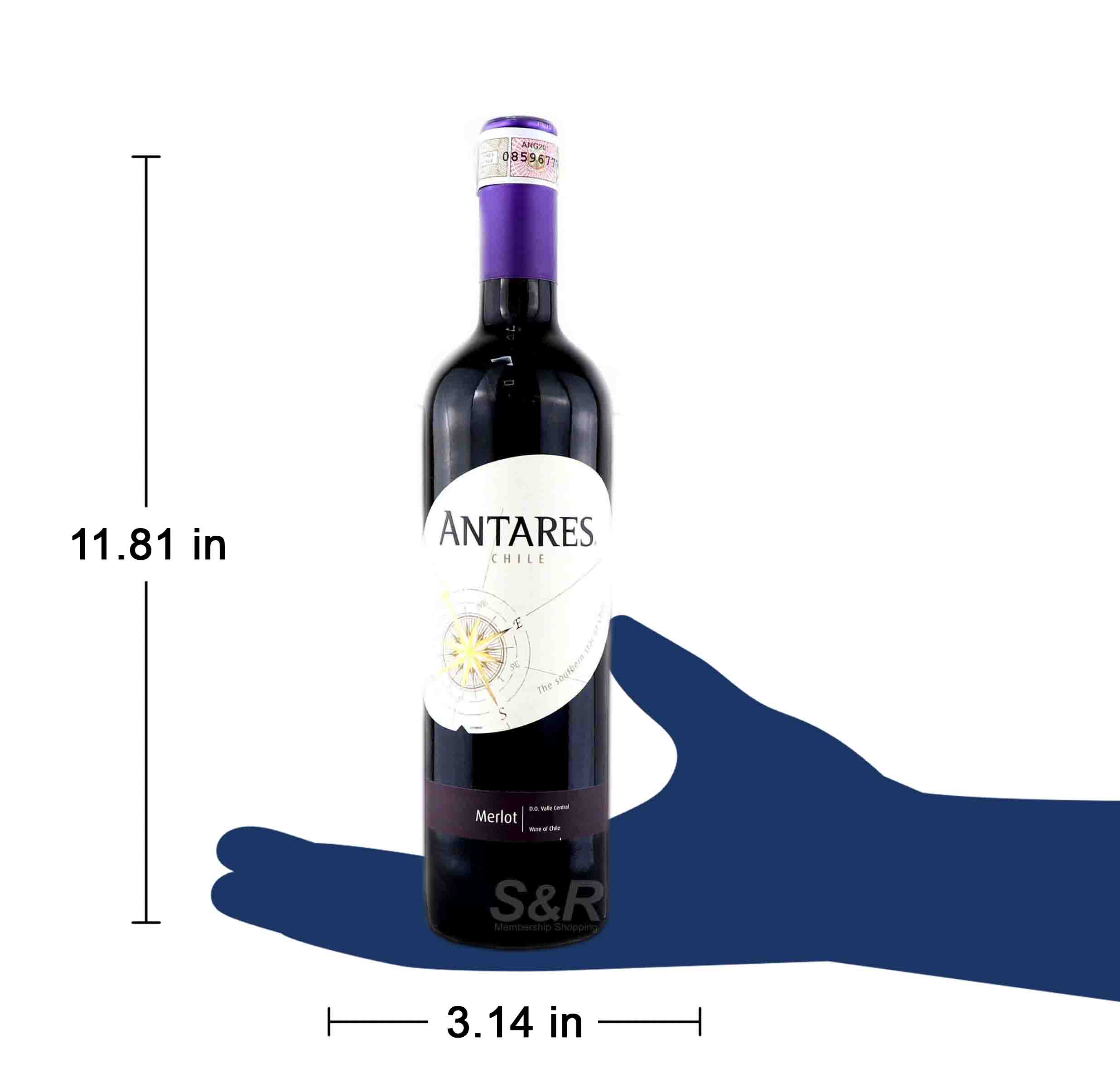 Antares Merlot Chile 750mL
Features:
Single Item
Medium-bodied Merlot in 1 glass bottle
13.0% alc. / vol. (best with lamb, beef, veal)
Fruit-forward, cassis and blueberries, medium to full but not overpowering
Product of Chile
Actual Weight: 1.21 KGs
Product Dimensions: 3.14 x 3.14 x 11.81
---
Do you fancy a drink that's befitting for a lovely night? Taste the intense aromas of ripe red fruits, especially plums, cherries, strawberries and more with Antares Merlot Chile. Come, have a sip of how they do it in the South…of America that is; it proudly shines as the brightest star of the of the South Hemisphere by showcasing its adventurous features of the Andes Range, the Pacific Ocean, the Atacama Desert, and the Patagonia through its intense aroma and flavor of red ripe fruits!

So, come sit with us and discover together the thrilling Antares Merlot Chile served neat or chilled!

Drink responsibly

If properly stored in normal room temperature with tightly sealed cap, this wine can last up to 5 years in storage.