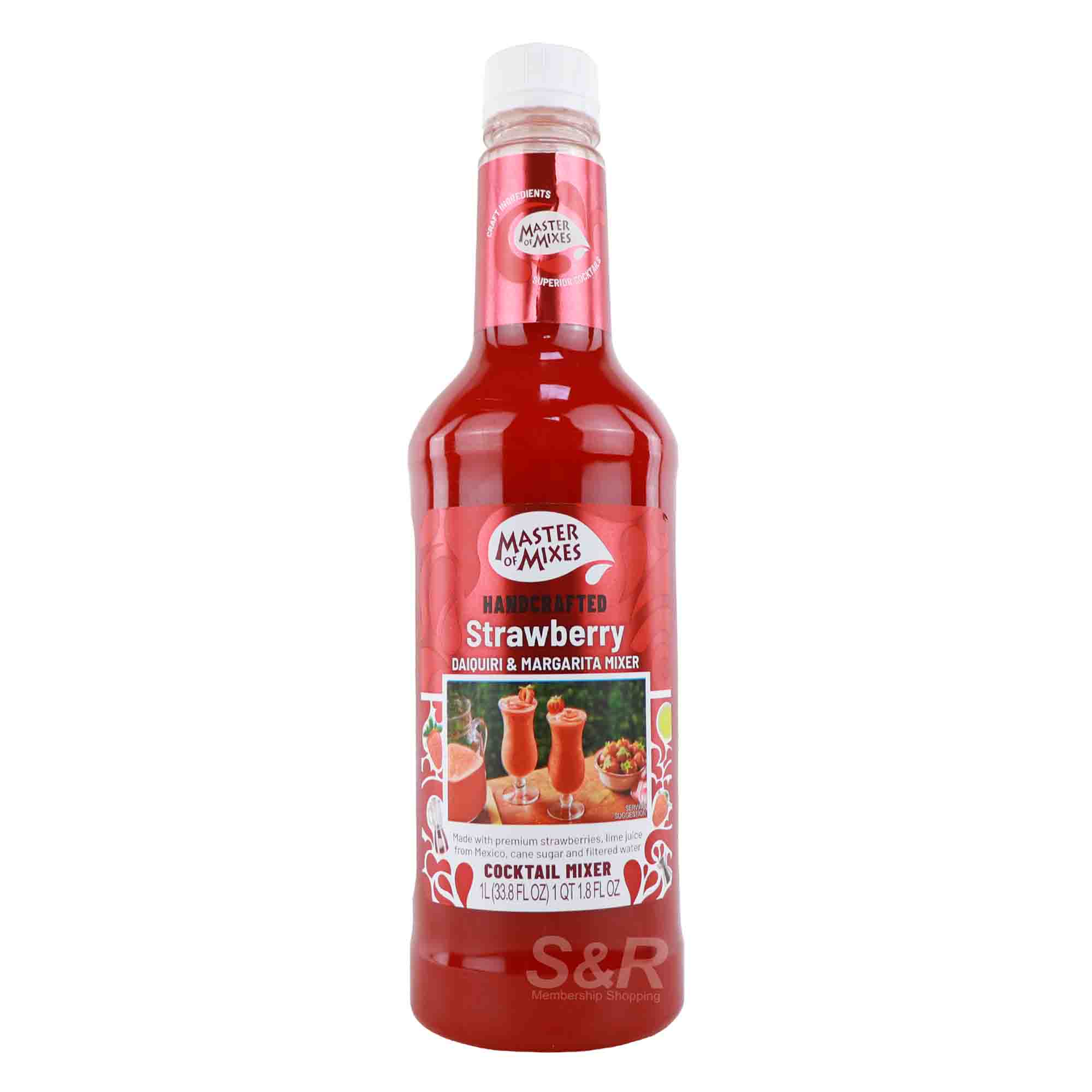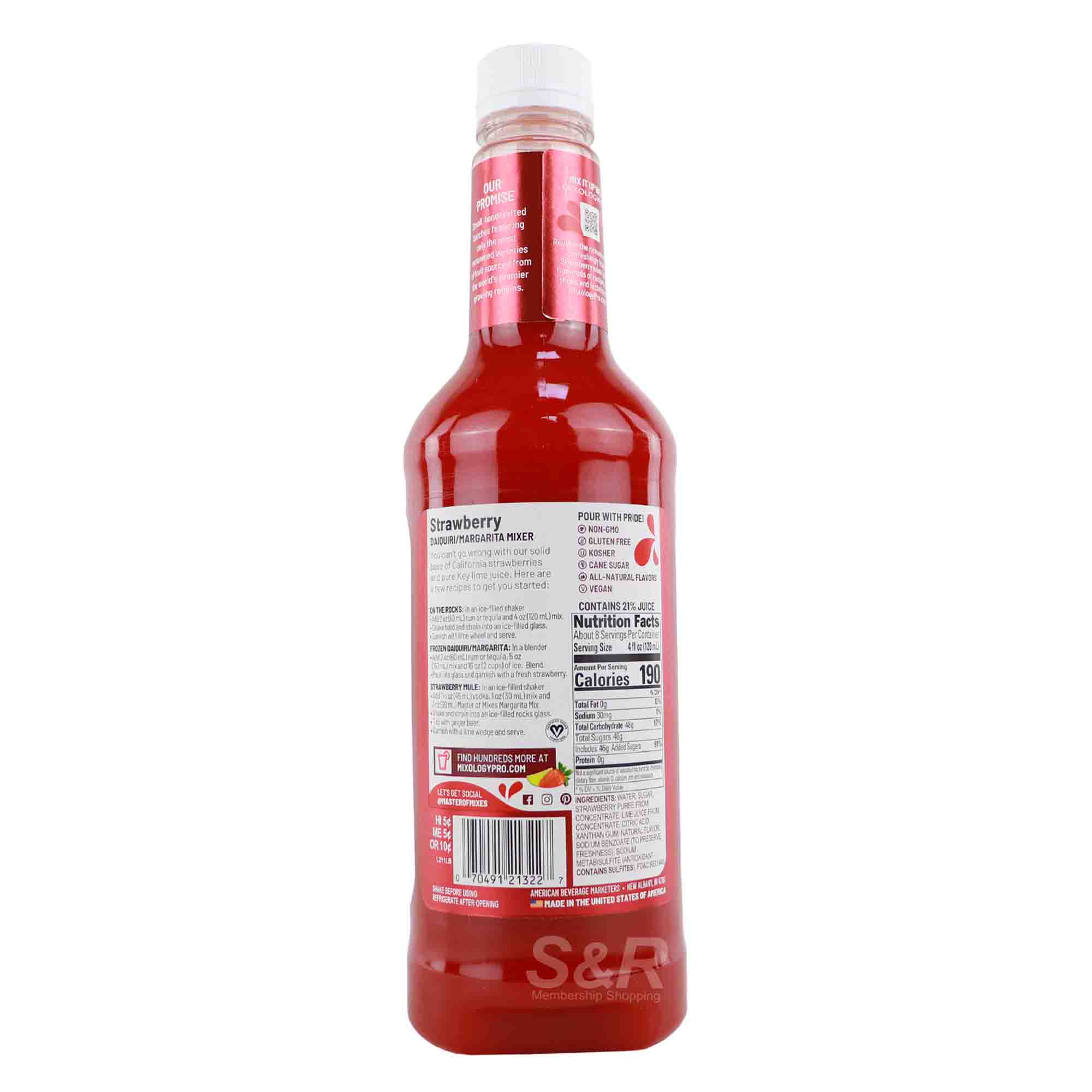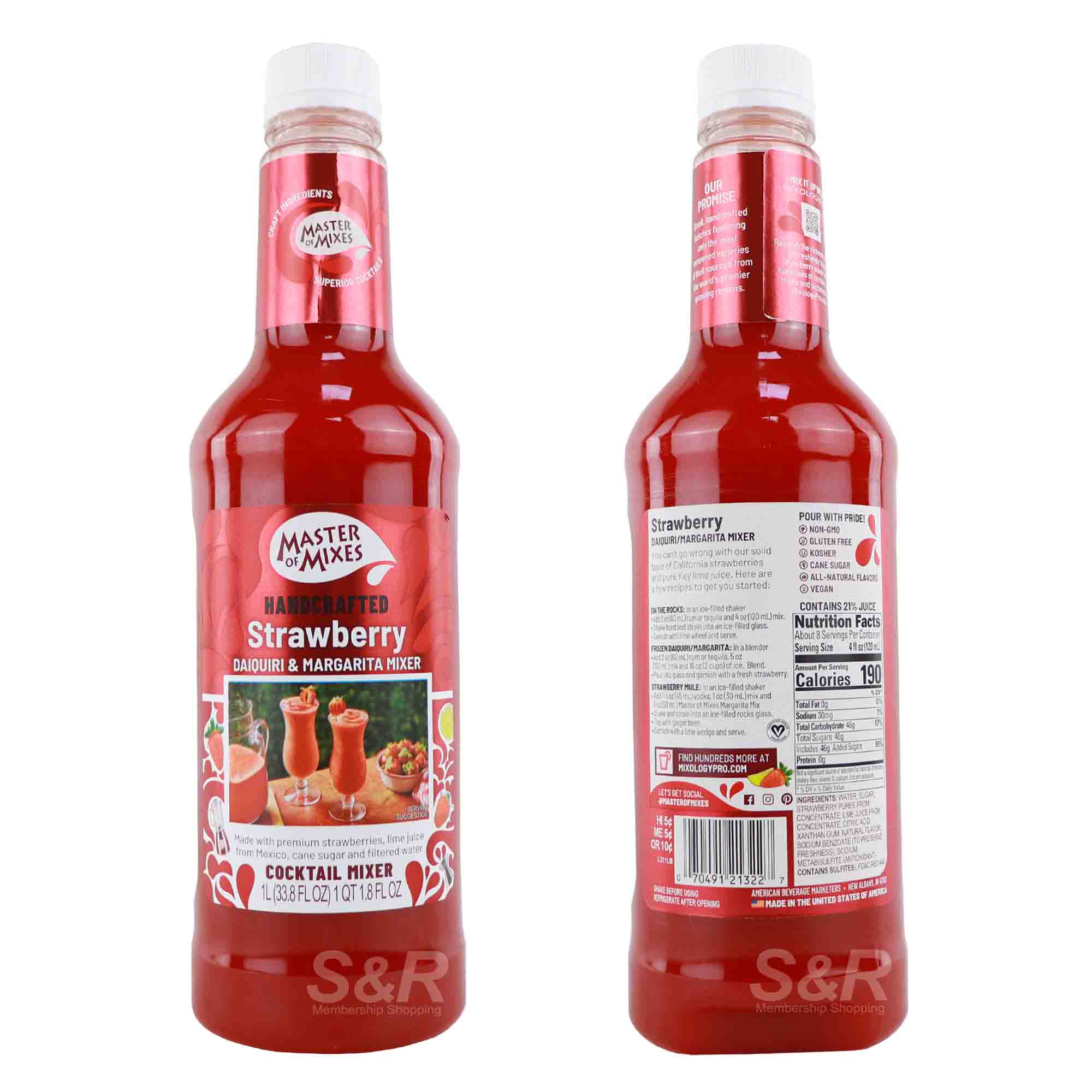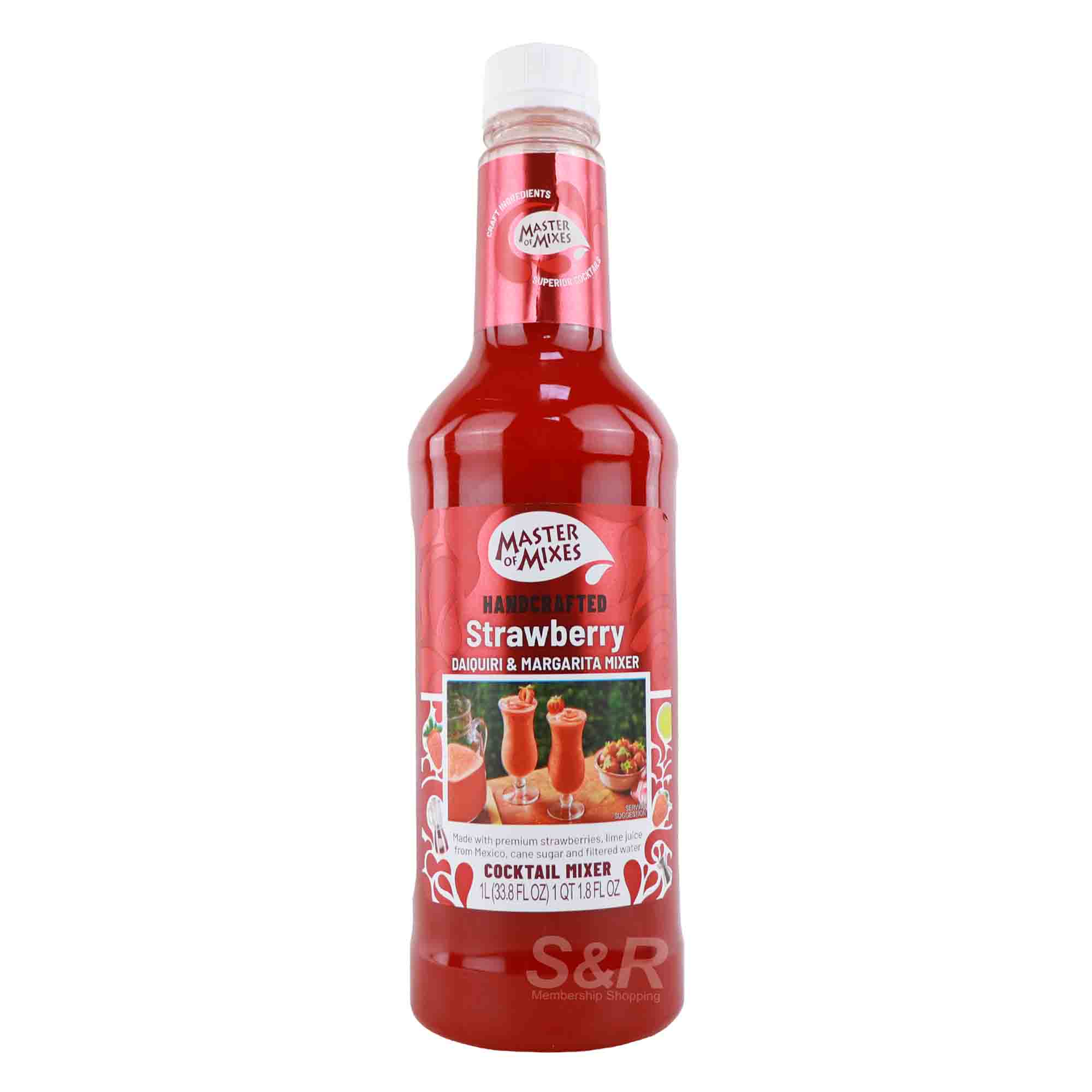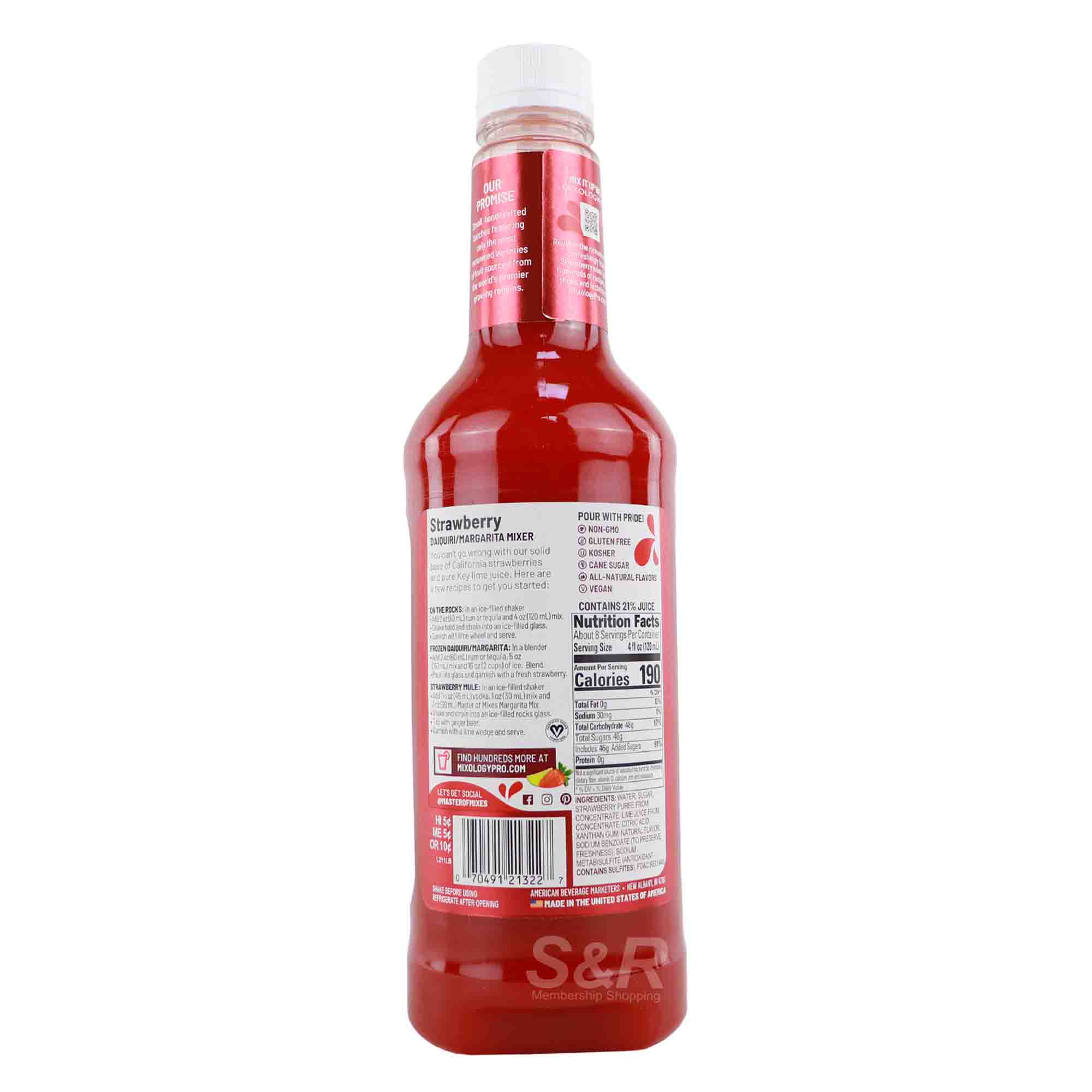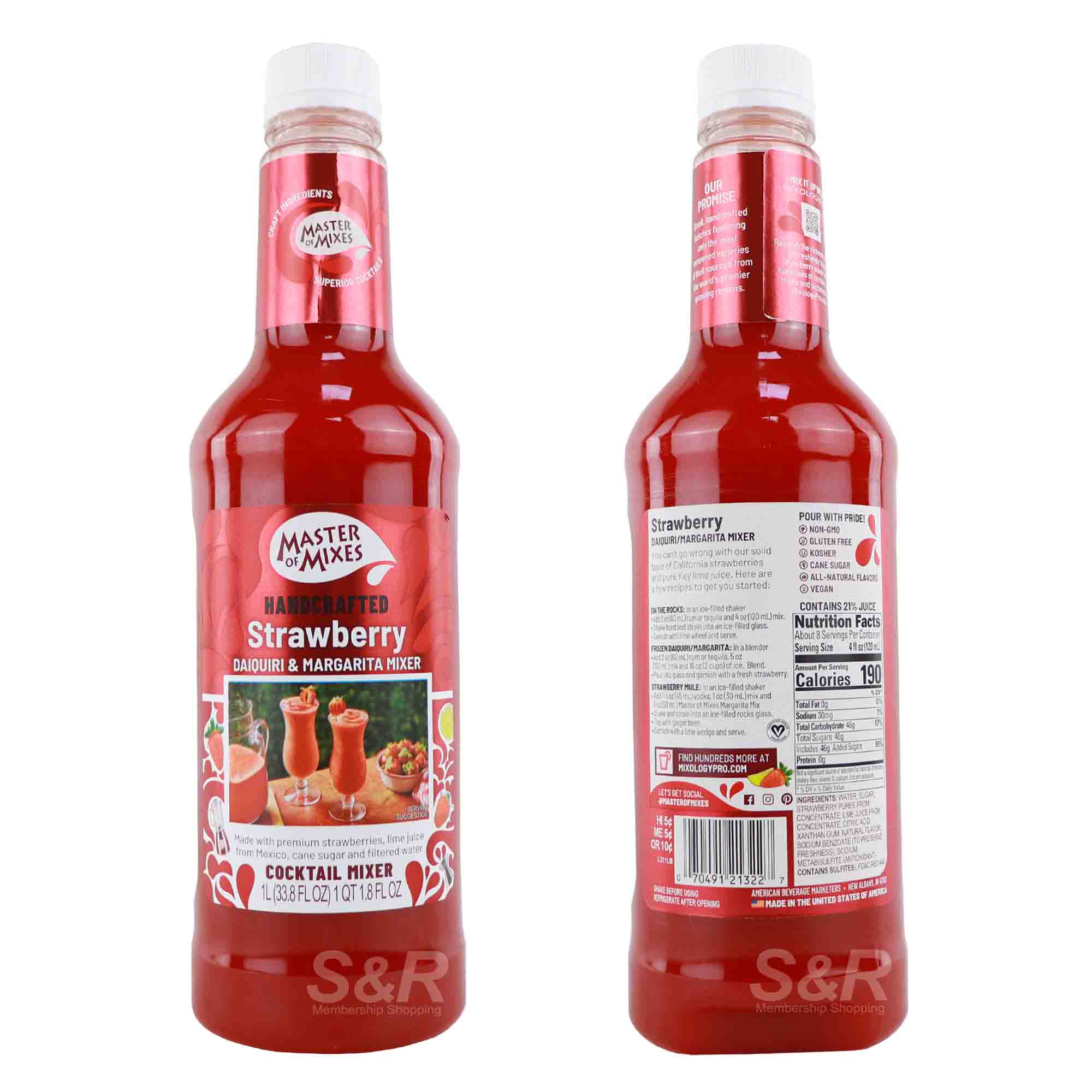 Master of Mixes Strawberry Daiquiri Margarita Mixer 1L
Features:
Single Item
Daiquiri/Margarita Mixer in 1 plastic bottle
Contains 21% strawberry and lime juice
Fresh, ripe, and sweet strawberry flavor
Product of USA
Actual Weight: 1.25 KGs
Product Dimensions: 3.42 x 3.42 x 11.57
---
Slow down there, big boy, you might want to tweak the taste of that daiquiri glass. We don't want to be wasting such an elegant mix now, do we? Before you dive in, make sure you have Master of Mixes Strawberry Daiquiri Margarita Mixer by your side to keep the party going. This strawberry-flavored daiquiri x margarita mixer is perfect for all your expectations; loaded with hand-picked, peak strawberries and pure key lime.

Master of Mixes Strawberry Mixer is just one unique versatile mix, perfect for your favorite strawberry margarita or daiquiri – make your choice, it's you who's getting sloshed tonight anyway!

An unopened Master of Mixes margarita mix usually lasts between 12 and 18 months, often longer. It might still be okay if a couple of weeks, or even a month or two, past expiration date. Opened margarita/daiquiri mix should be refrigerated and keeps quality for at least 6 – 8 weeks or much longer.