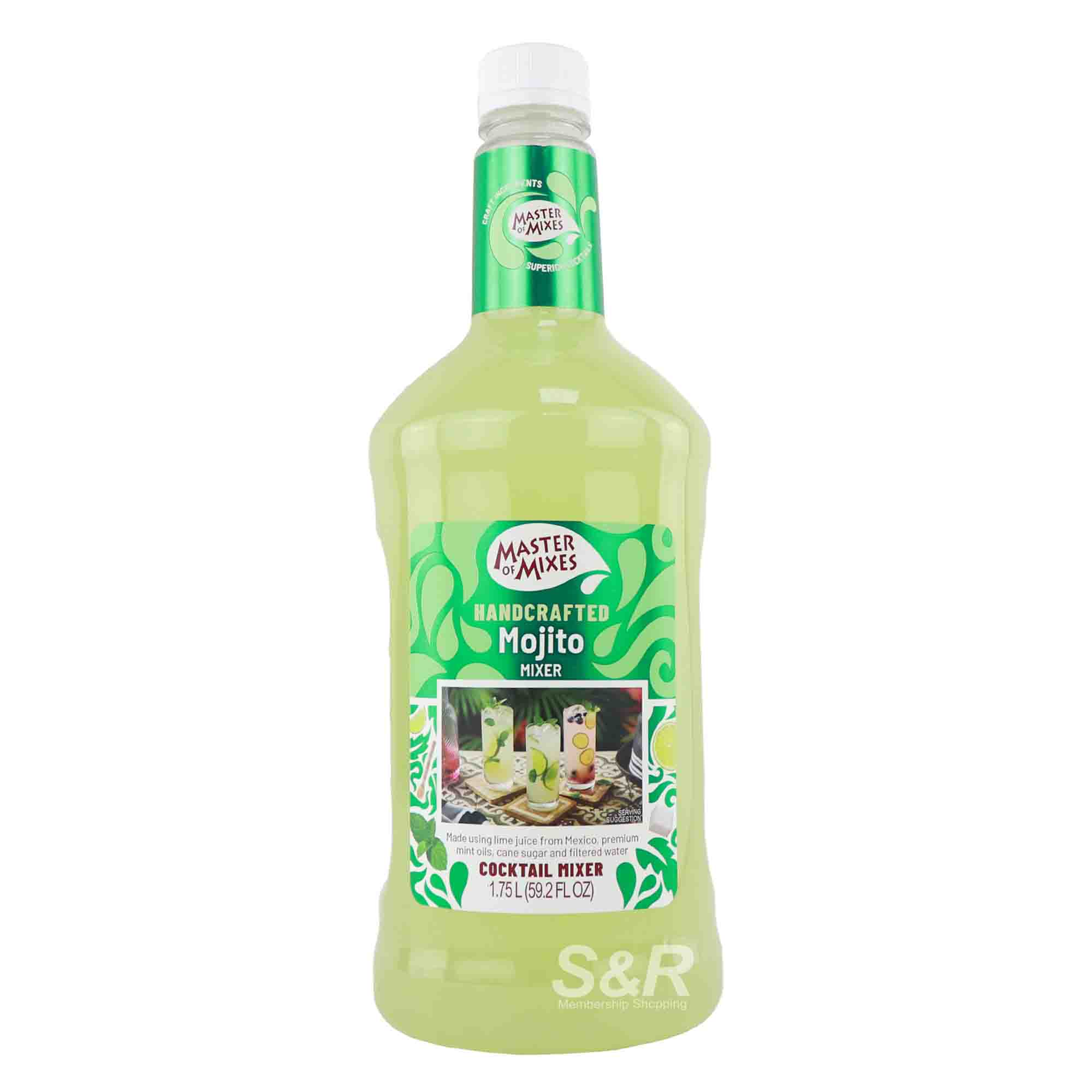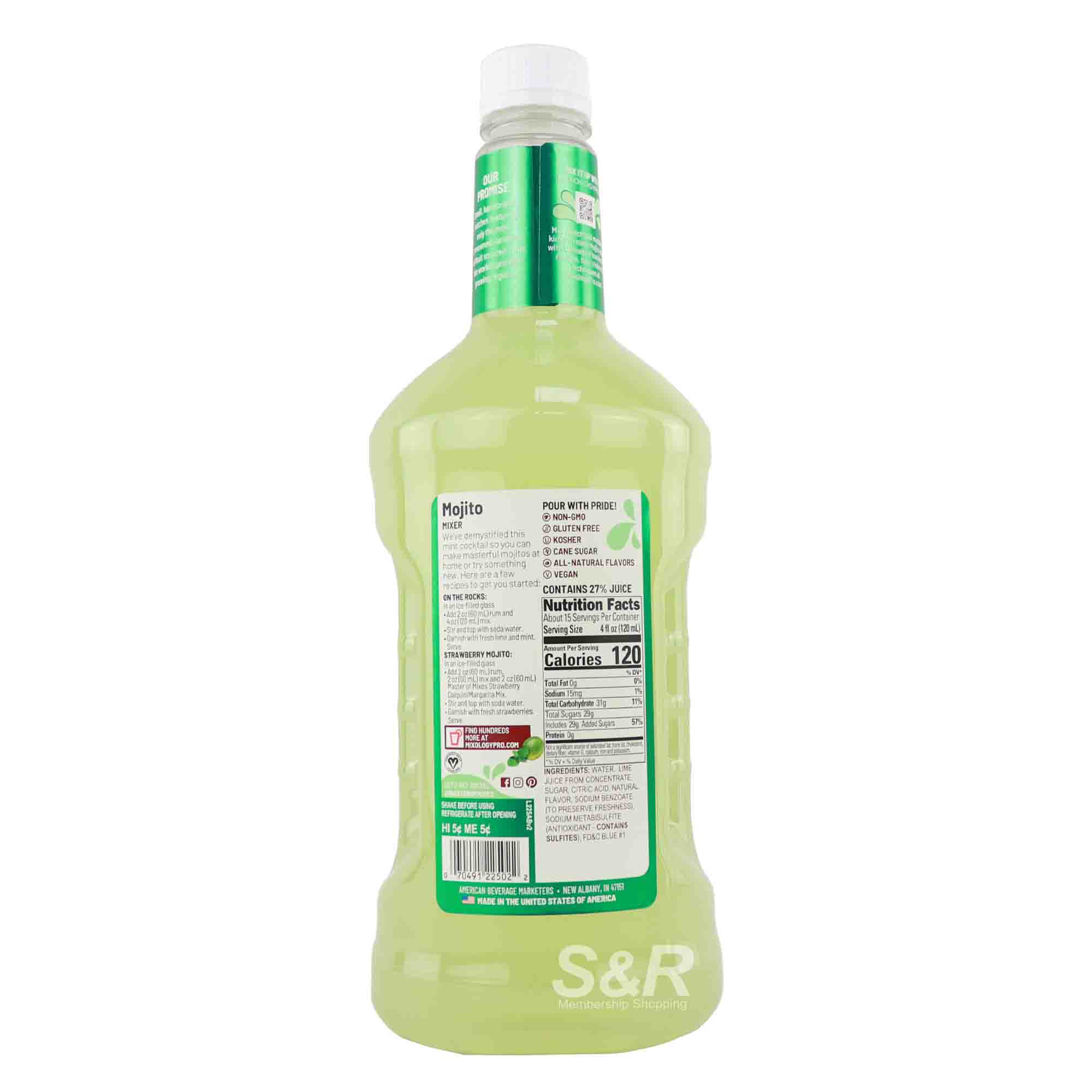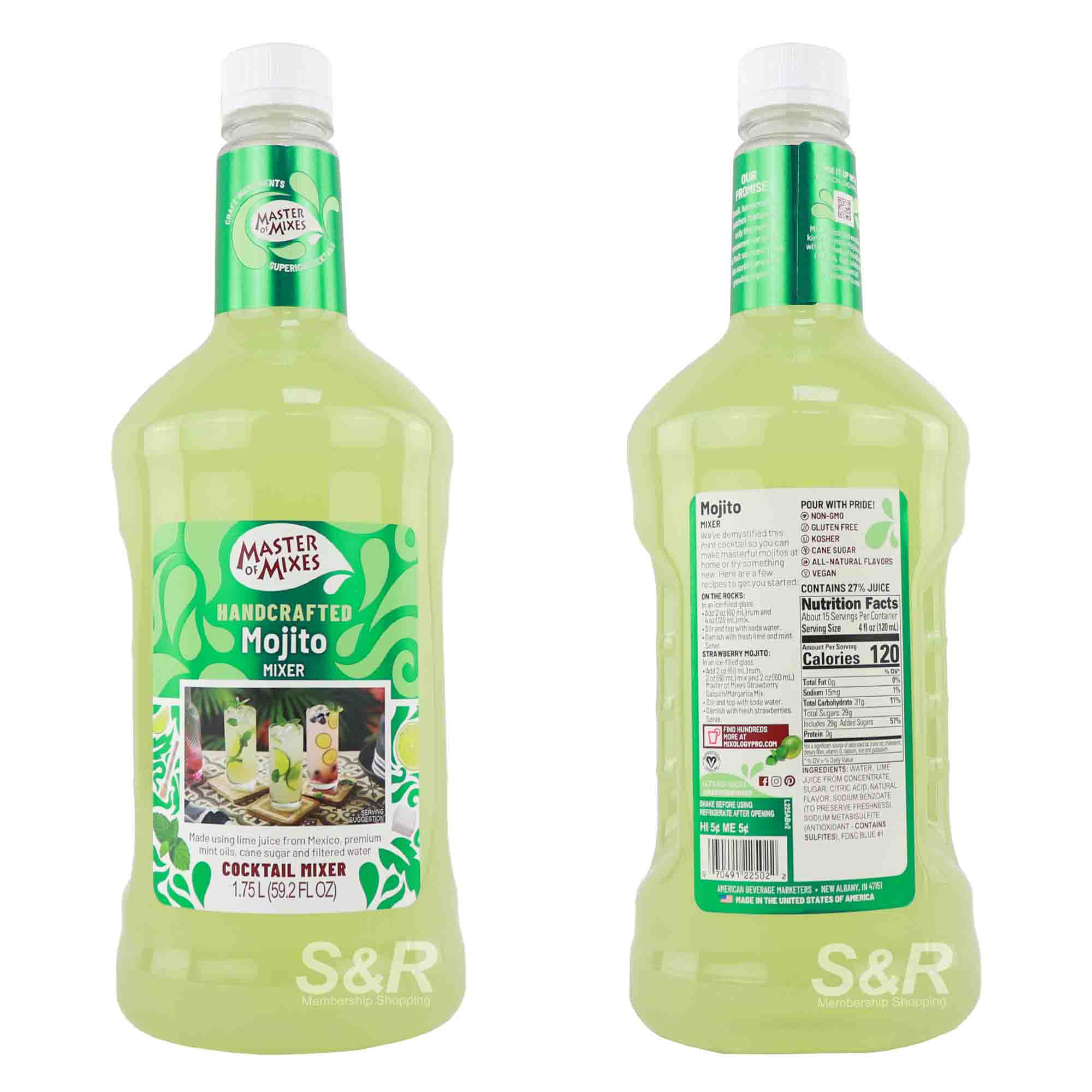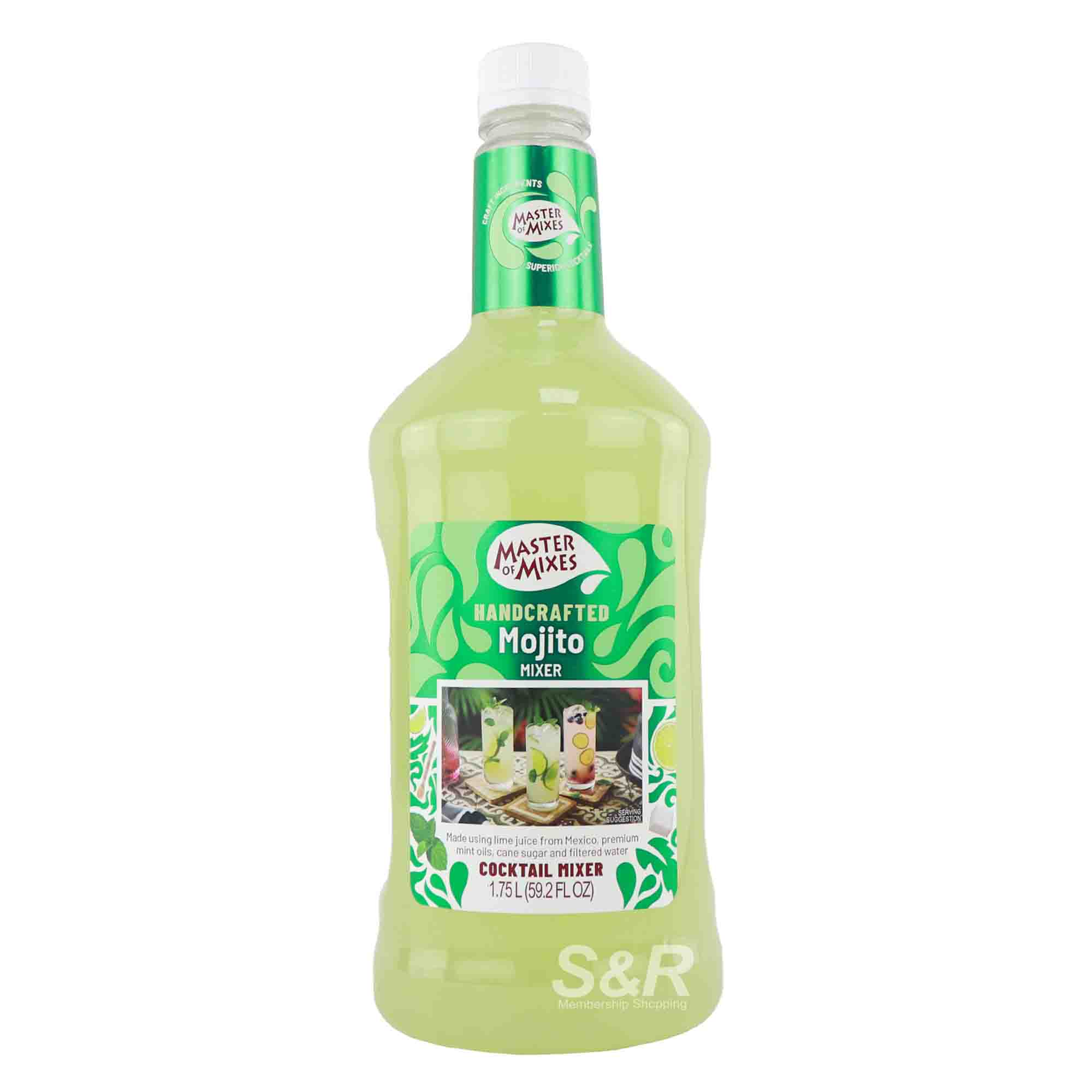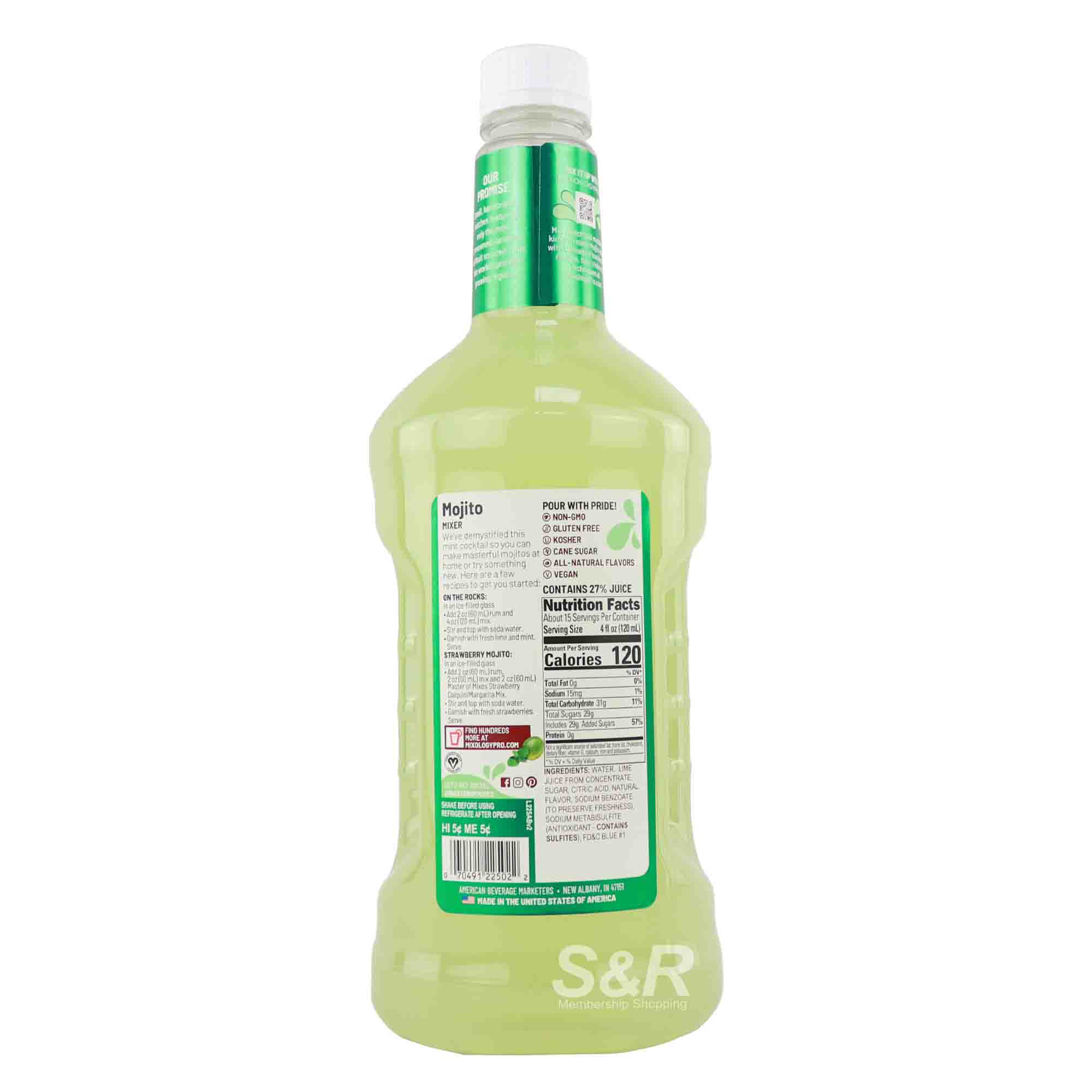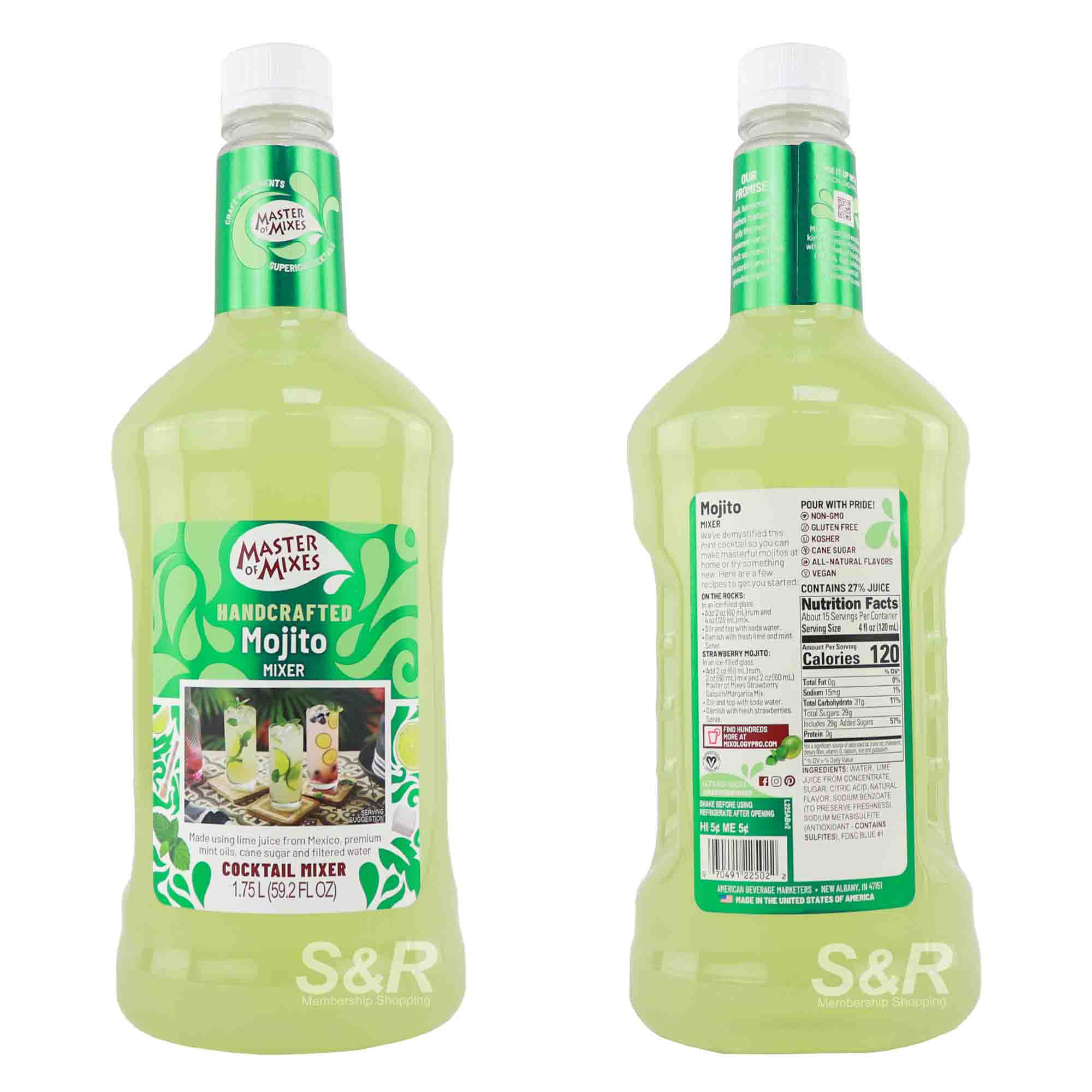 Master of Mixes Mojito Mixer 1.75L
Features:
Single Item
Cocktail Mixer in 1 bottle
27% lime and spearmint
Opaque, light green color
Product of USA
Actual Weight: 2.02 KGs
Product Dimensions: 4.5 x 4.5 x 12.5
---
Do you miss hanging out and sipping drinks with friends?! Refresh to a cocktail drink in the comforts of your home with Master of Mixes Mojito Mixer! Blend and your recipe that's versatile to on-the-rocks and frozen drinks!

Call on your friends and welcome them to a refreshing flavor of mint oils, cane sugar, and lime juice! Drink to any celebration and enjoy fresh lime and muddled mint of Master of Mixes Mojito Mixer. Simply add light rum and club soda.

Plan any event with us and SAVE UP on your drinks at S&R!

Keep in a cool, dark place, away from heat and sunlight, and tightly screw the cap. Discard if it develops an off odor, flavor, or appearance.