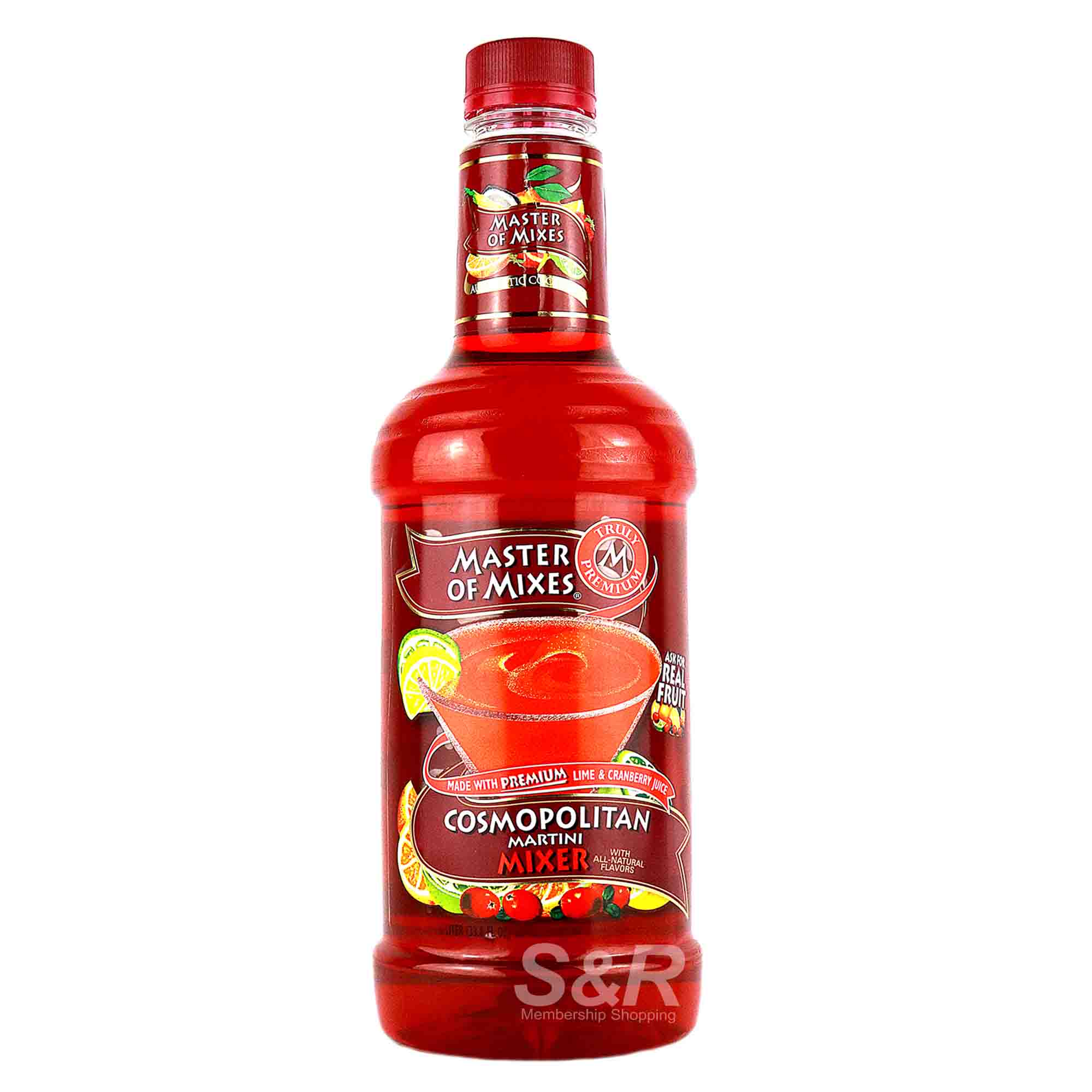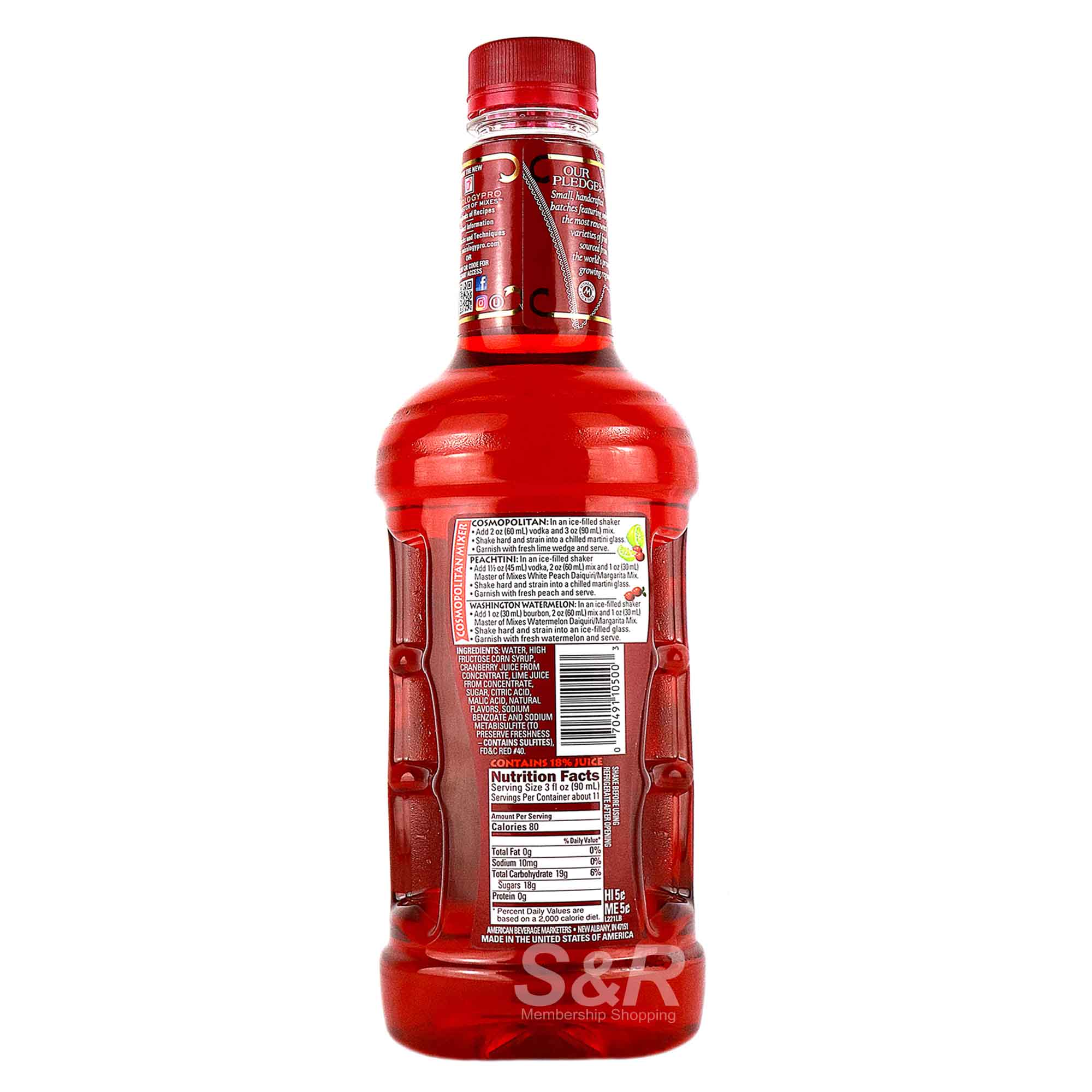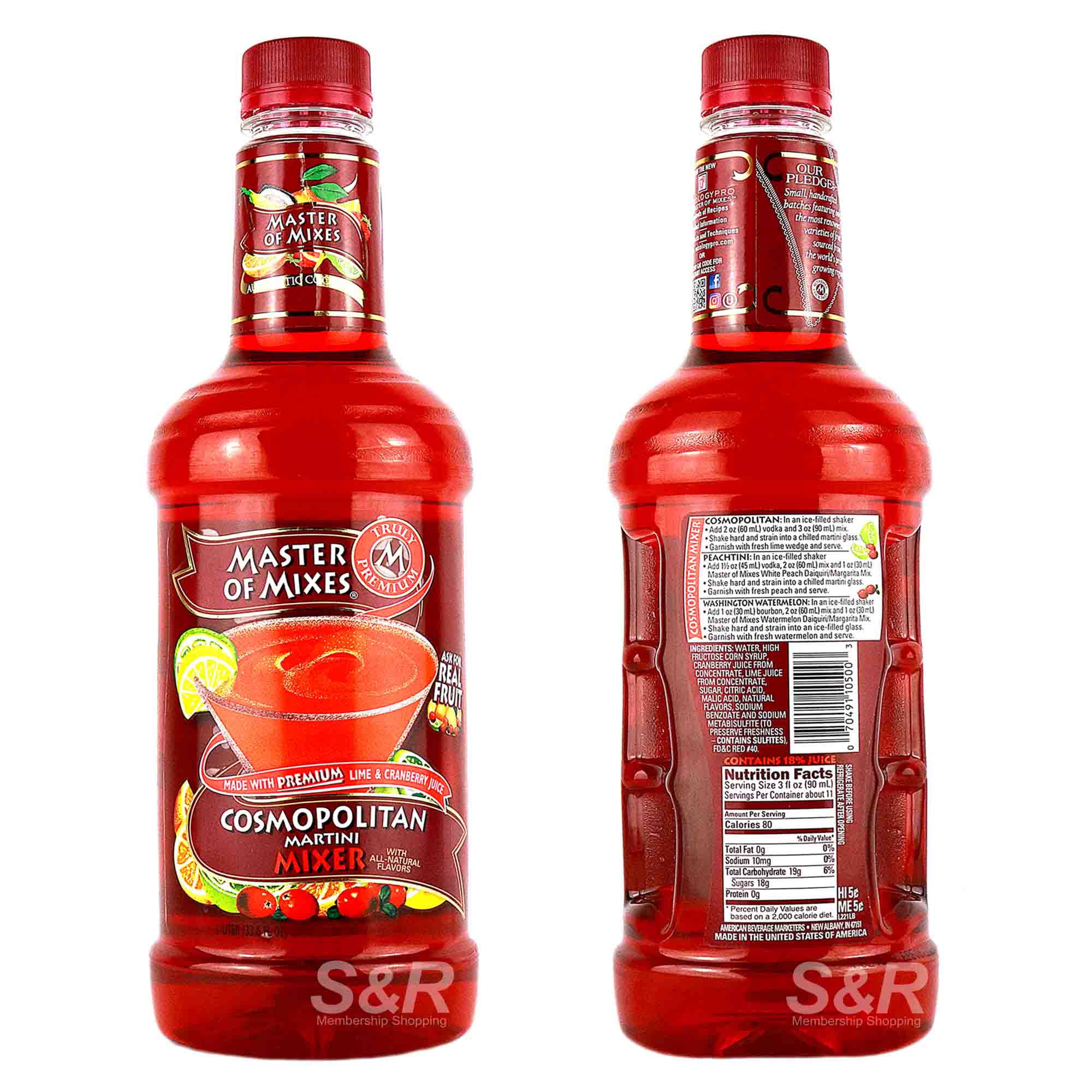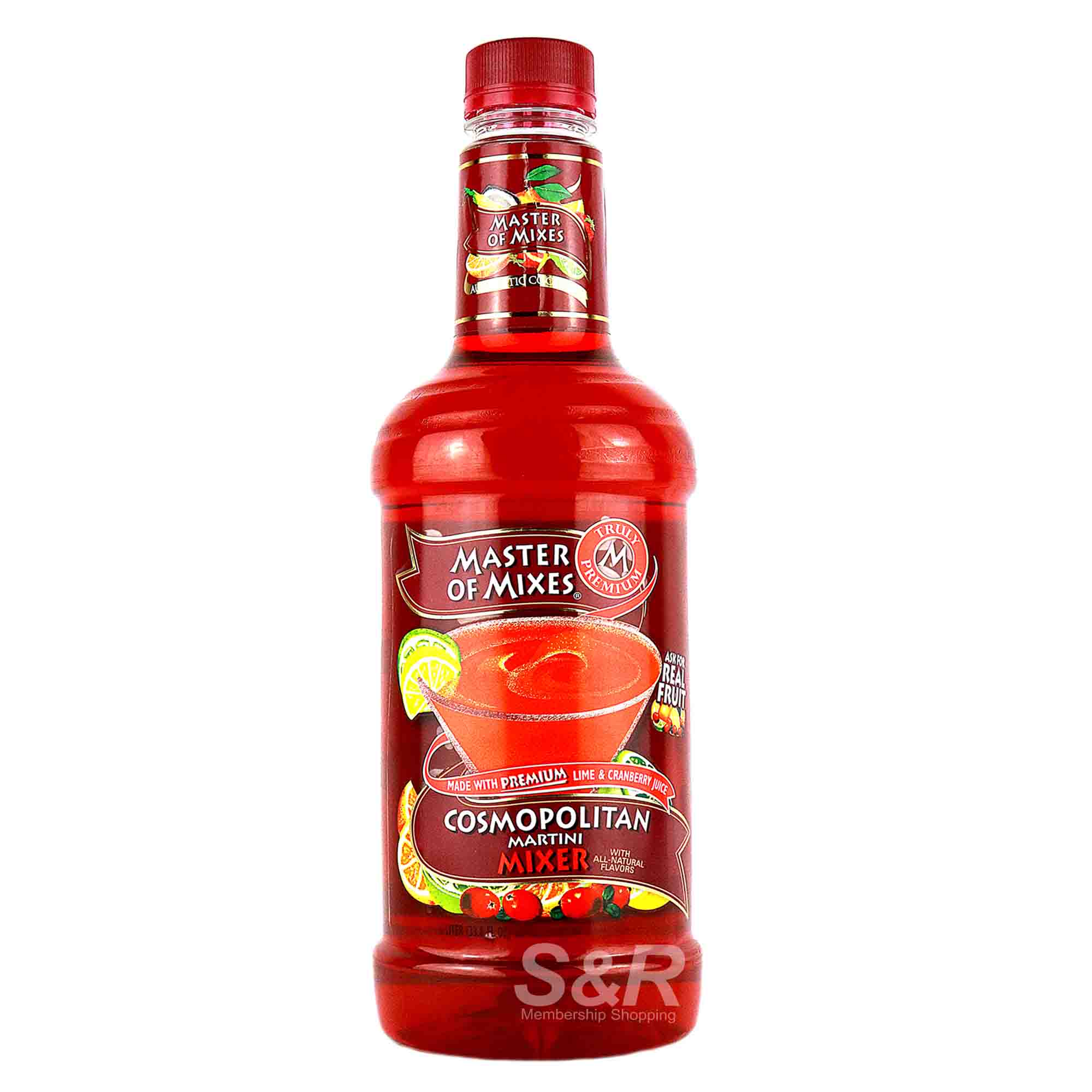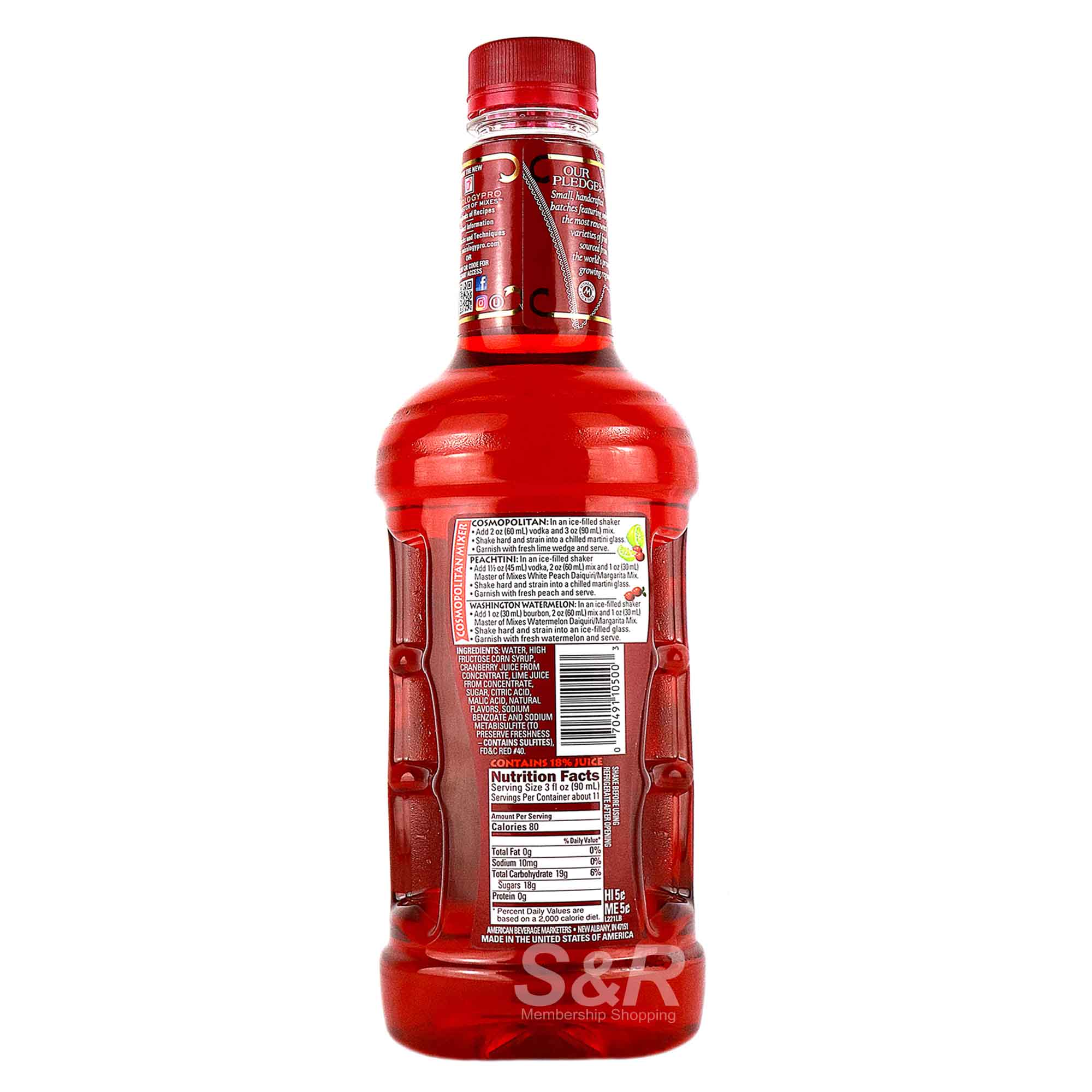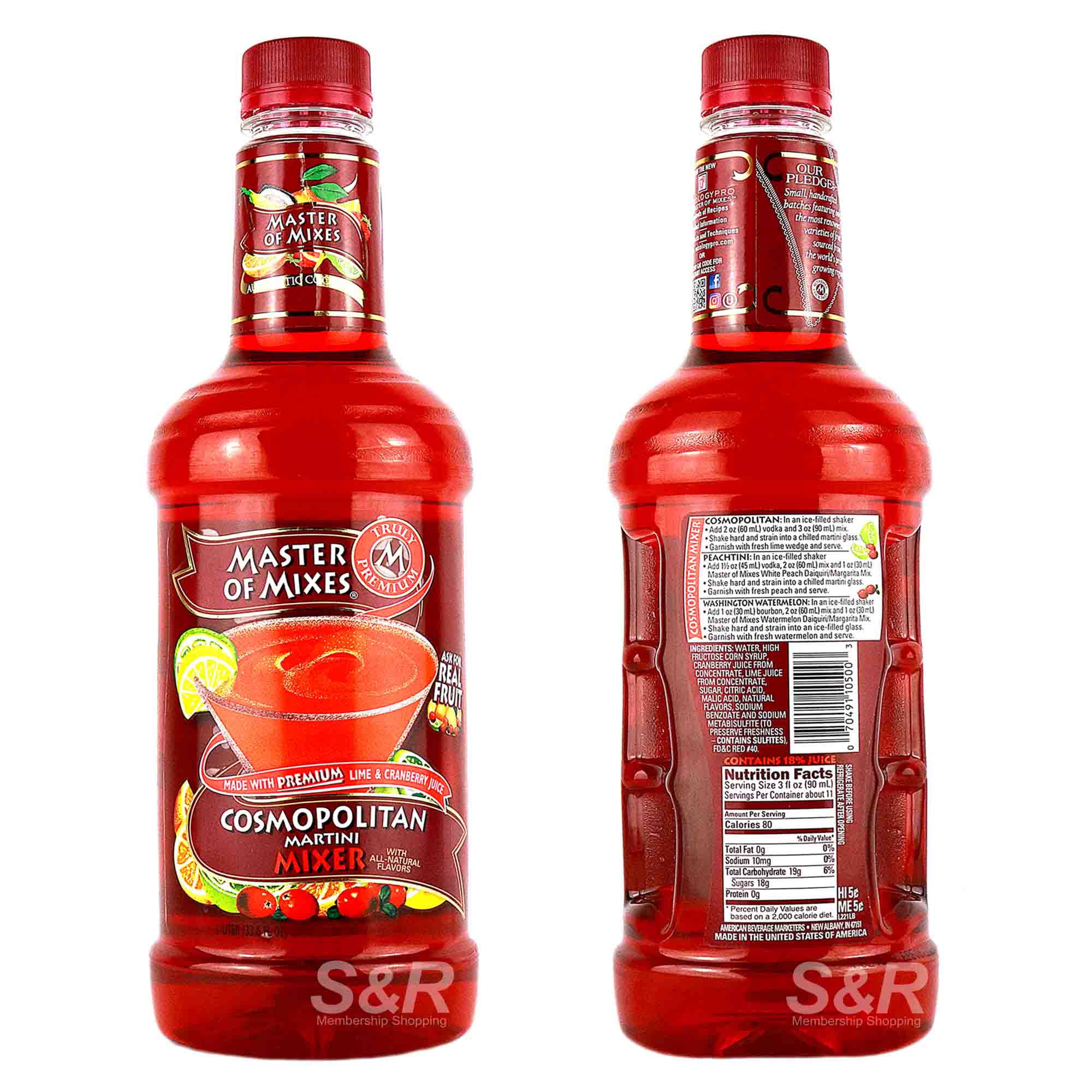 Master of Mixes Handcrafted Cosmopolitan Mixer 1L
Features:
Single Item
Liquor Mixer in 1 plastic bottle
Contains 19% cranberry and lime
Refreshing cranberry juice, sweet orange oils, and lime juice
Product of USA
Actual Weight: 1.25 KGs
Product Dimensions: 3.42 x 3.42 x 11.57
---
That's a nice glass of Cosmopolitan you got there, hon. We hope that's 'legit' because if not, we'll do you one better especially when it's made with our very convenient Master of Mixes Handcrafted Cosmopolitan Mixer. This mixer combines premium New England cranberries with Key lime juice and orange essential oil - served in one simple step! No need for triple sec, as it already contains the perfect kiss of sweet citrus.

So, hold up that Cosmopolitan mighty and high with the sophisticated help of Master of Mixes Handcrafted Cosmopolitan Mixer and impress friends and onlookers alike at the bar!

An unopened Master of Mixes mixer usually lasts between 12 and 18 months, often longer. It might still be okay if a couple of weeks, or even a month or two, past expiration date. An opened Manhattan mix should be refrigerated and keeps quality for at least 6 – 8 weeks or much longer.