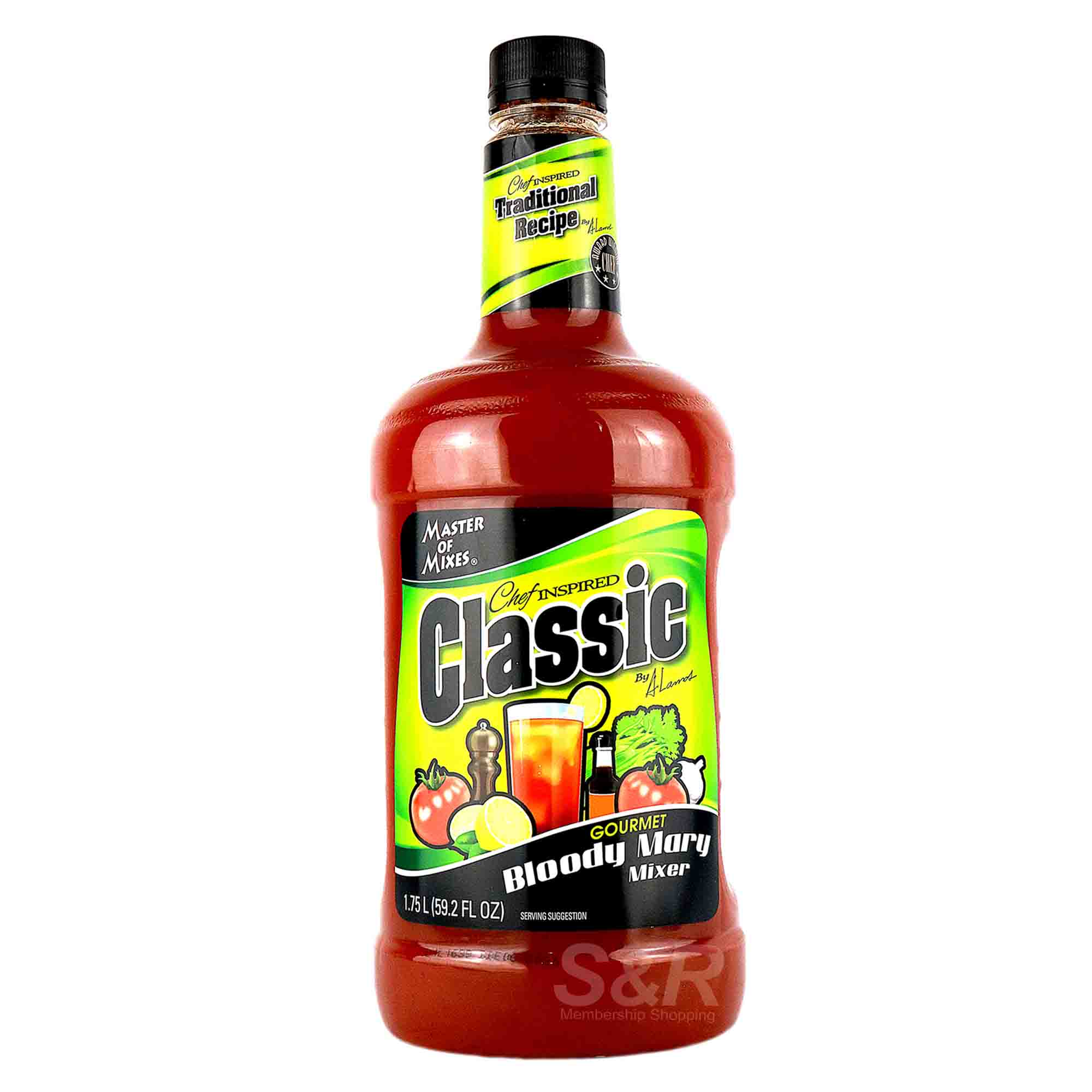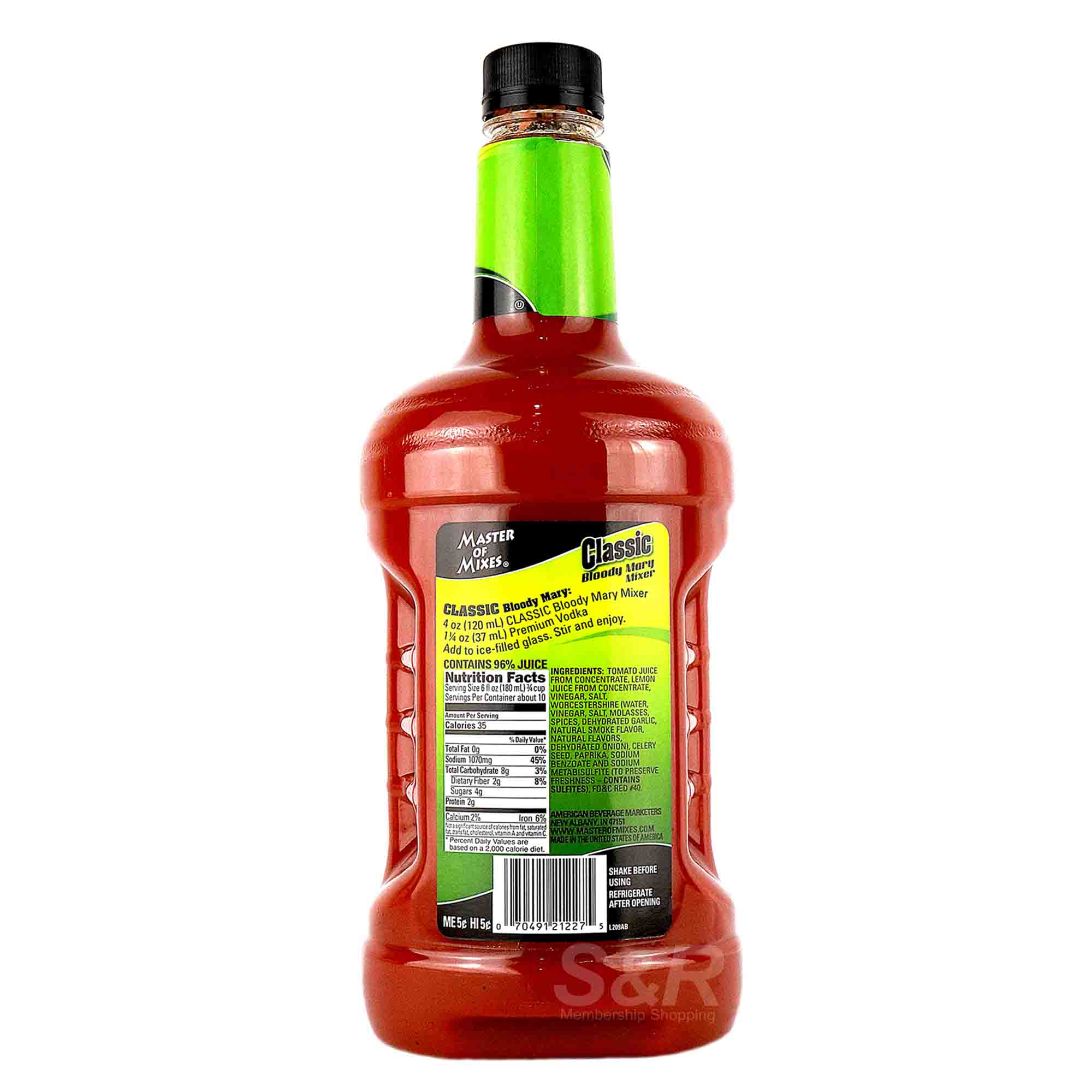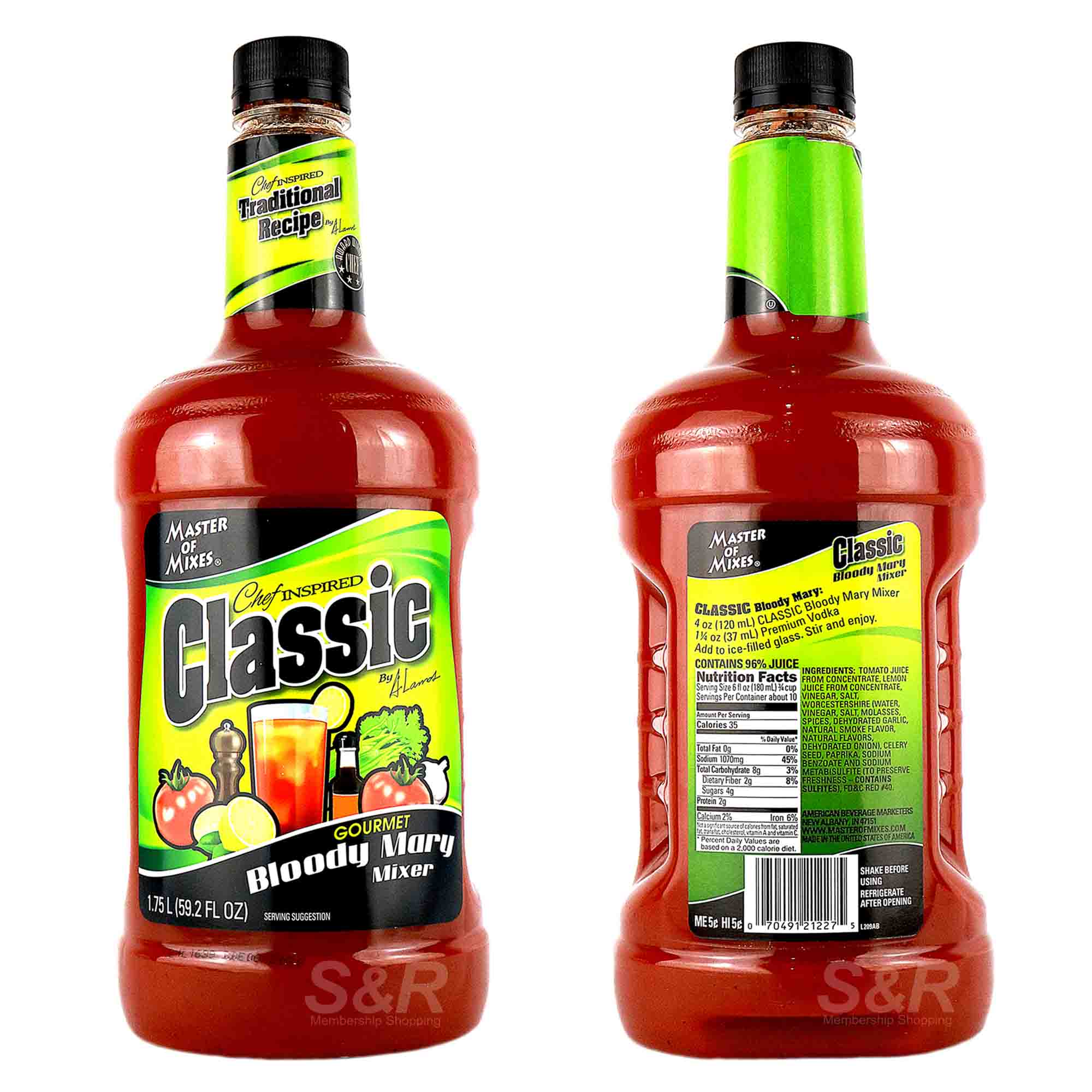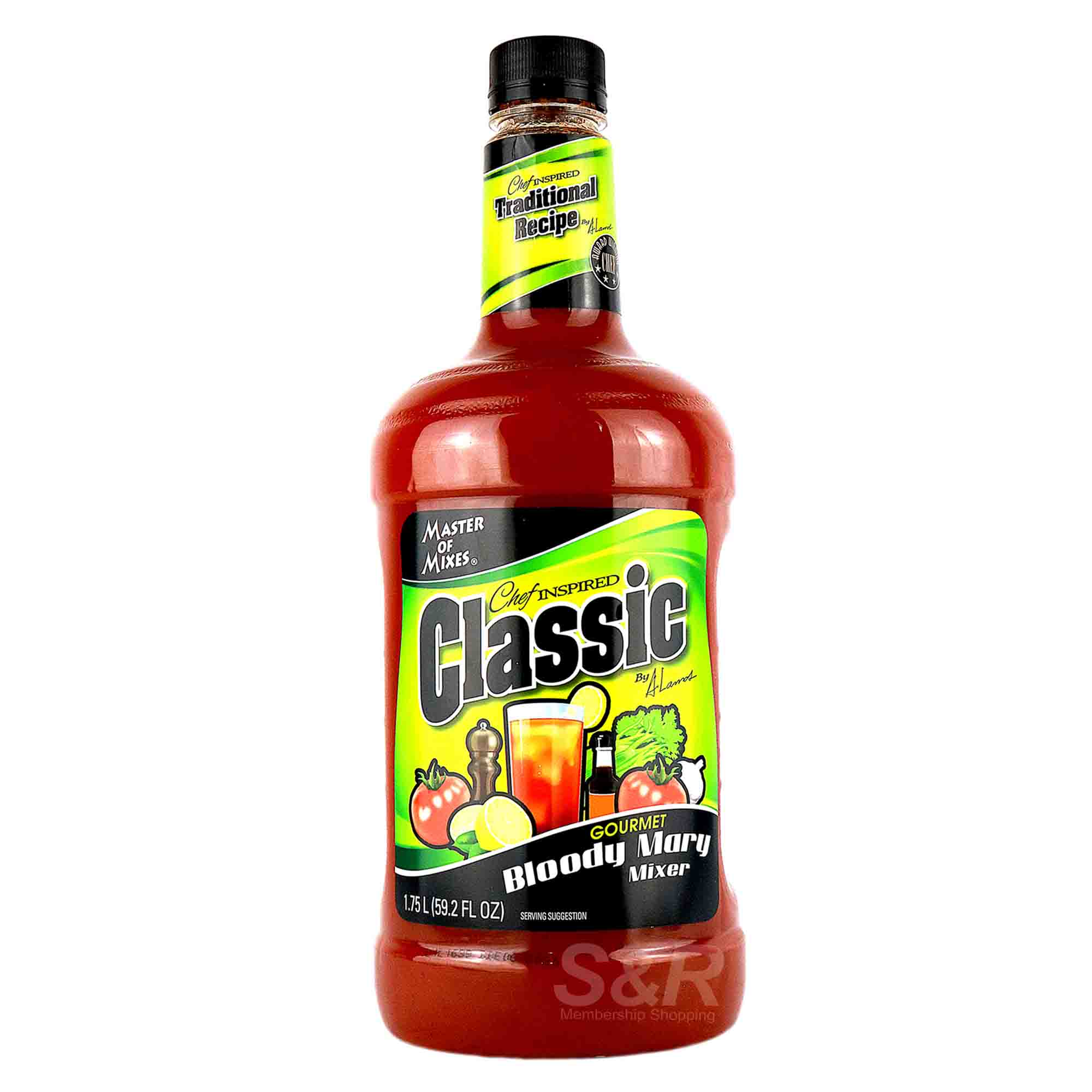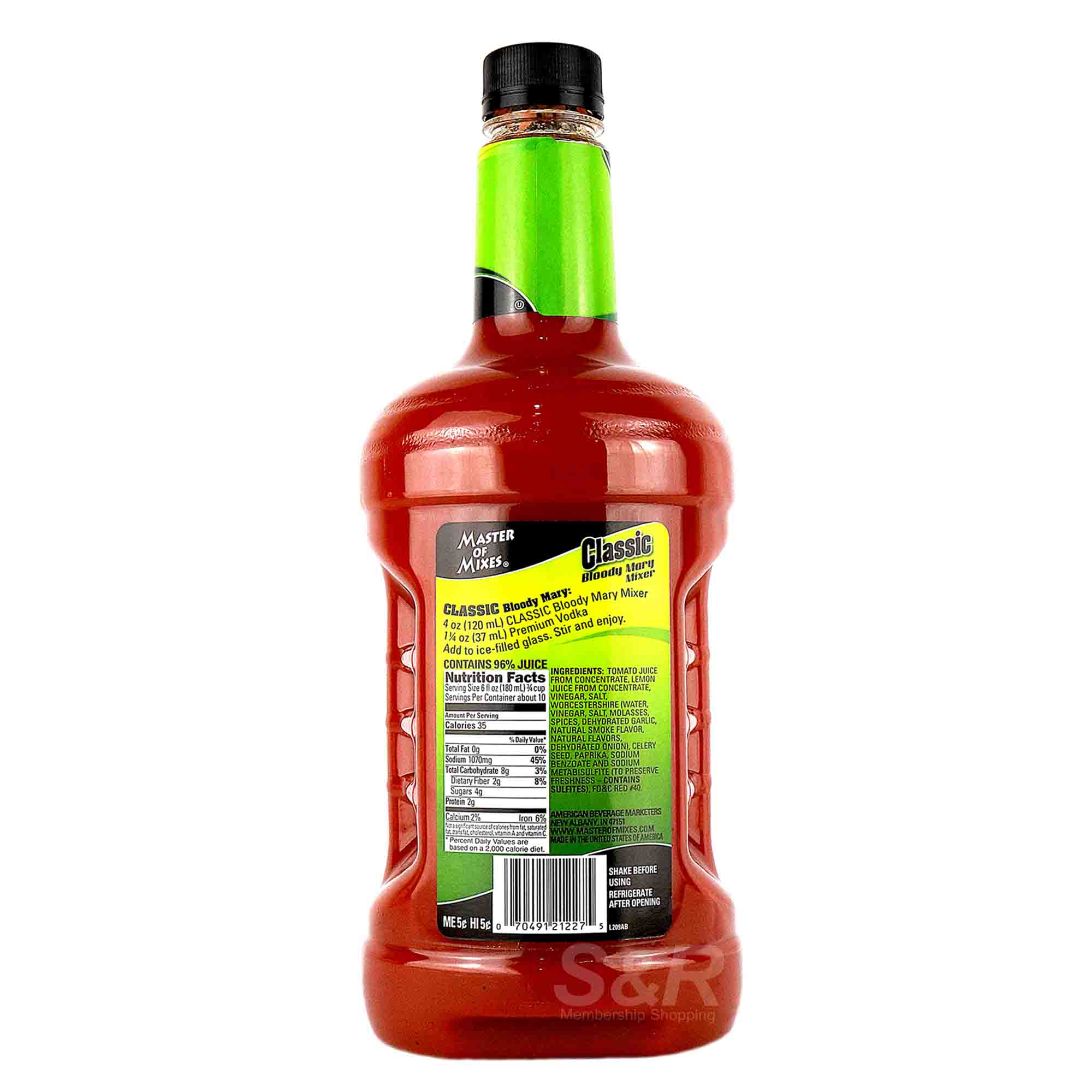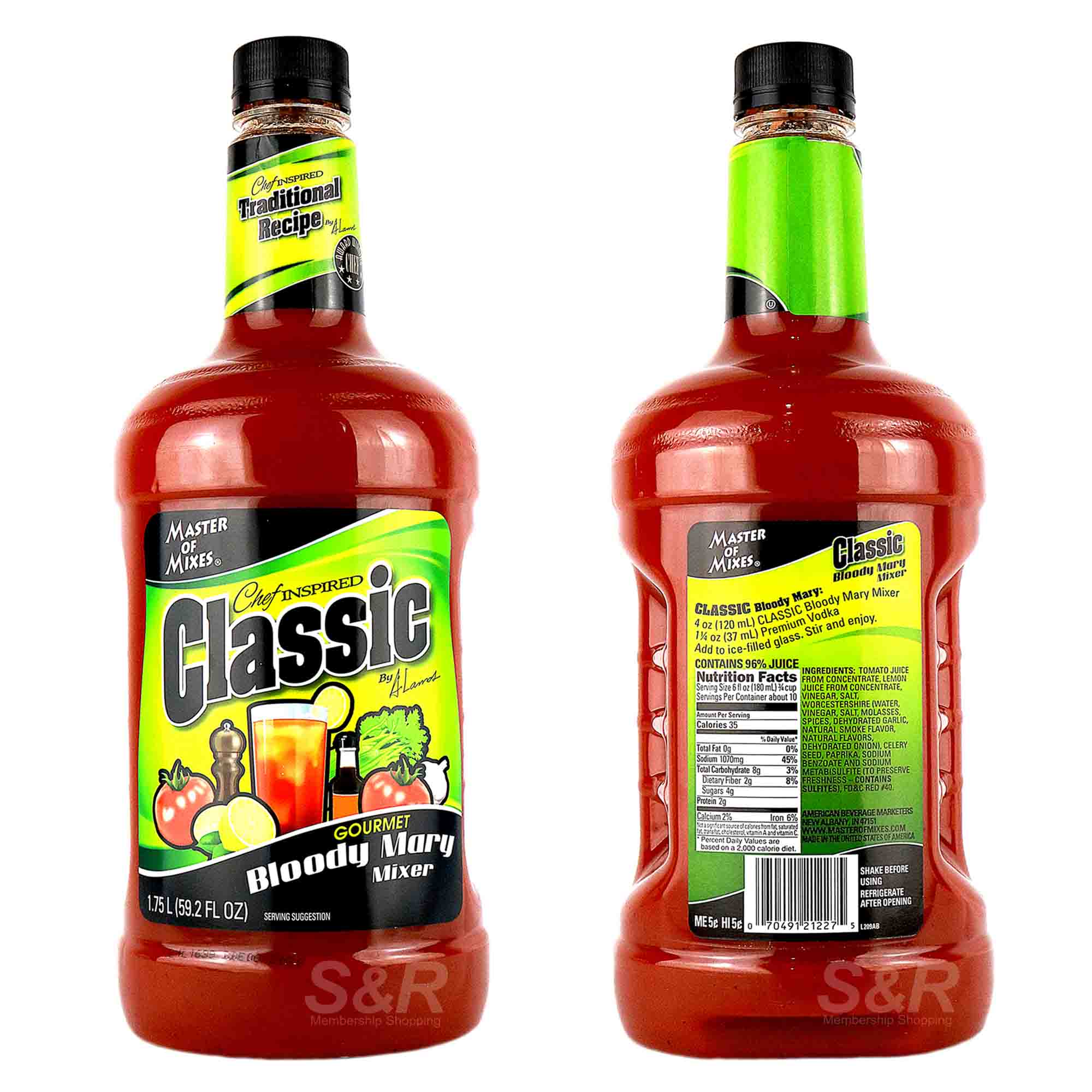 Master of Mixes Classic Gourmet Bloody Mary Mixer 1.75L
Features:
Single Item
Bloody Mary Mixer in 1 plastic bottle
Contains 96% Juice
Pure lemon juice, premium Worcestershire sauce, natural aromatic bitters
Product of USA
Actual Weight: 1.89 KGs
Product Dimensions: 4.25 x 4.25 x 12.2
---
If you can taste long enough, we can play with Bloody Mary in an elegant glass made only with Master of Mixes Classic Gourmet Bloody Mary Mixer. Say her name into the dark (sufficiently lit corner of the bar) and activate your nerve endings with its delicious twist of Worcestershire sauce, roasted garlic puree, onion puree, and tamarind. This mixer is nicely balanced with just right spice of premium Roma juice, cayenne pepper, lemon juice and black pepper.

You and your friends can pay homage to the traditional Bloody Mary with the aid of the unique Master of Mixes Bloody Mary Mixer!

Properly stored, an unopened Master of Mixes Bloody Mary Mix will generally stay at best quality for about 12 to 18 months when stored at room temperature, although it will usually remain safe to drink after that.