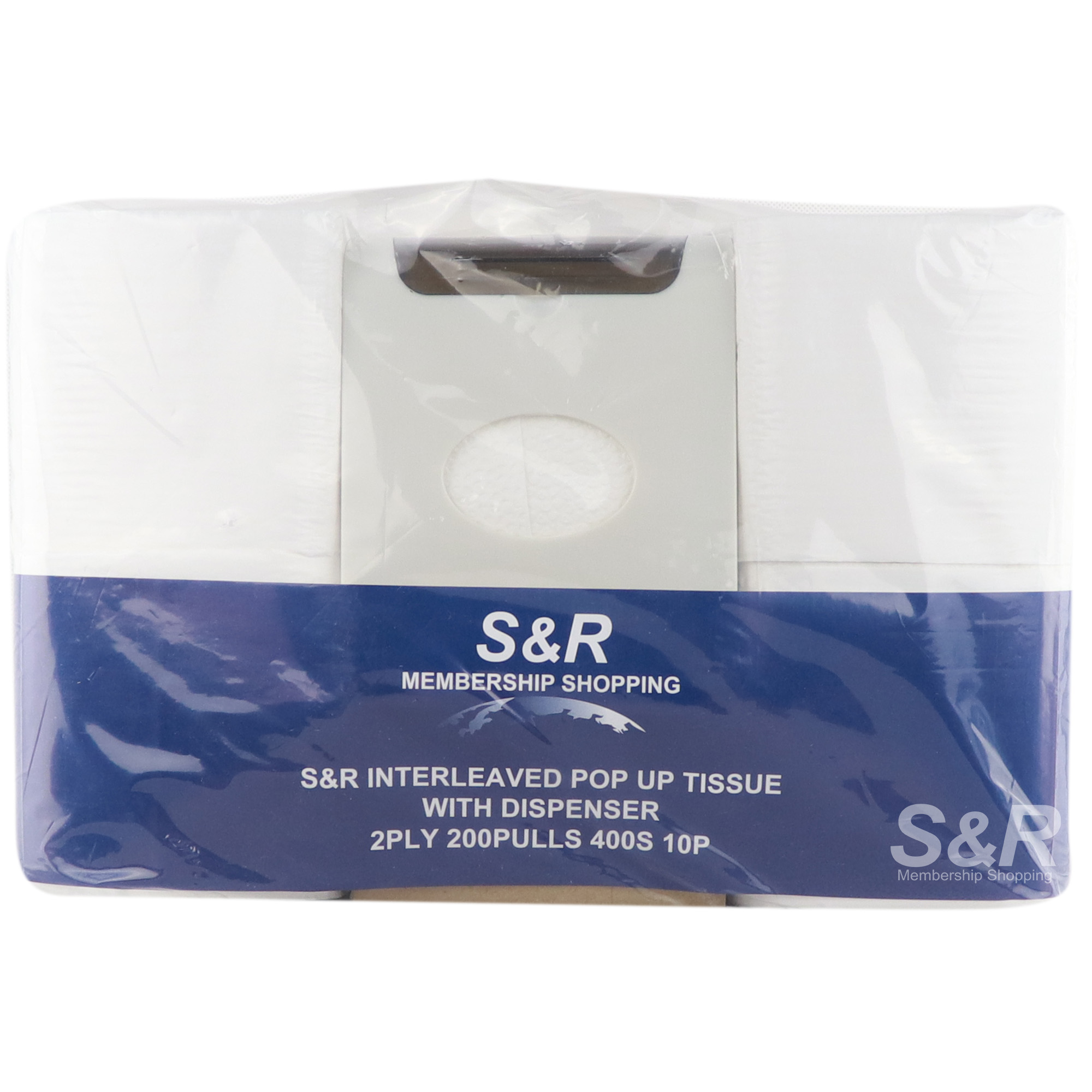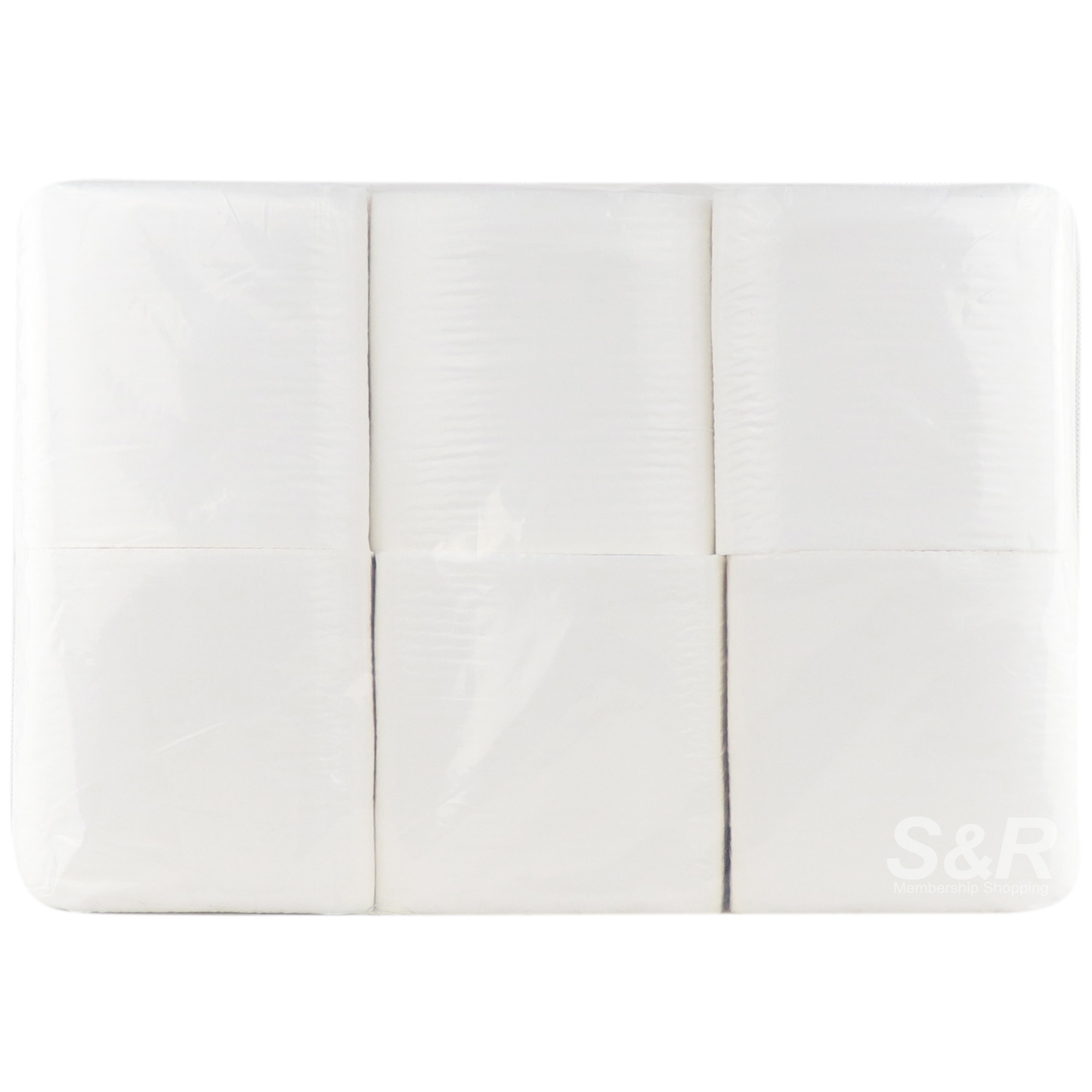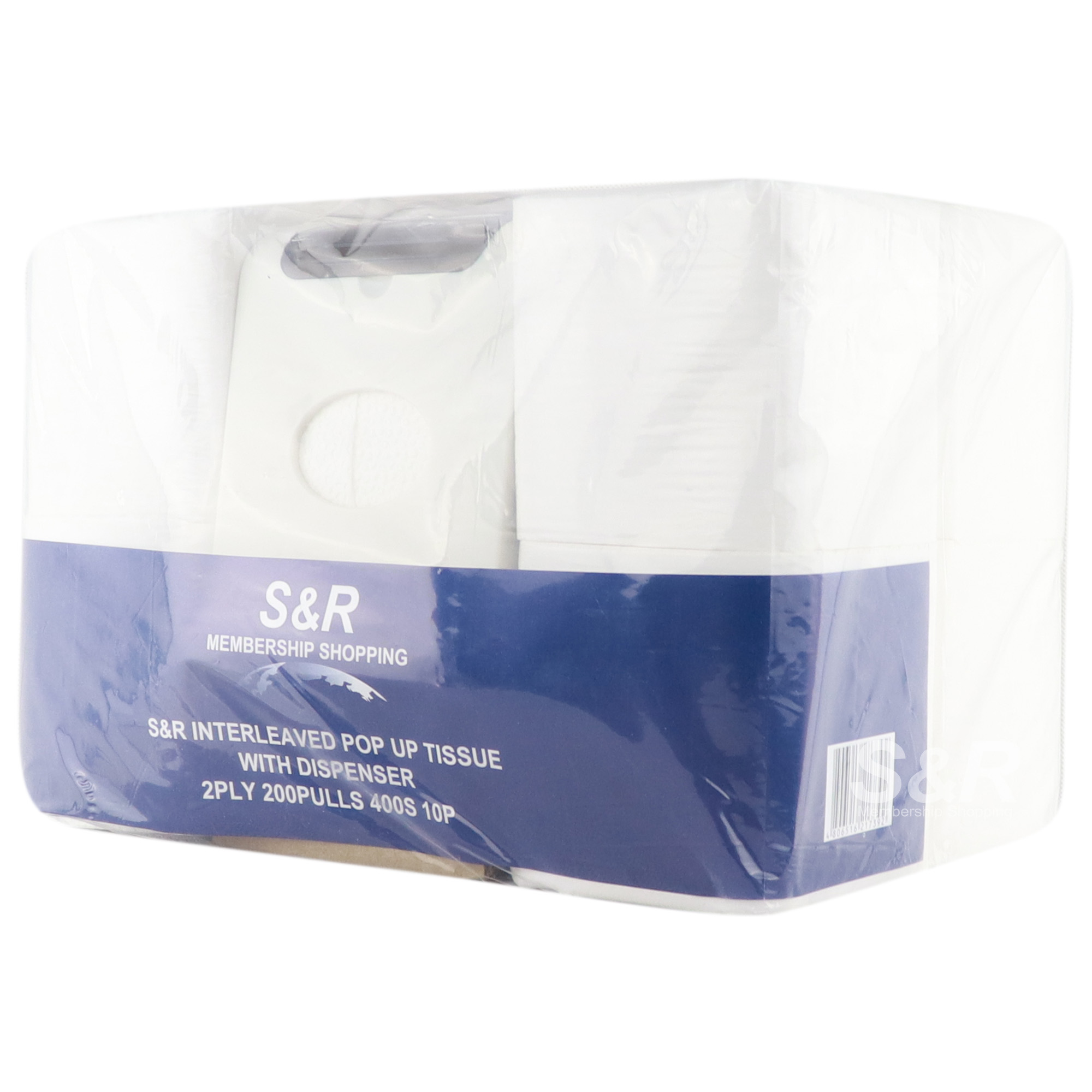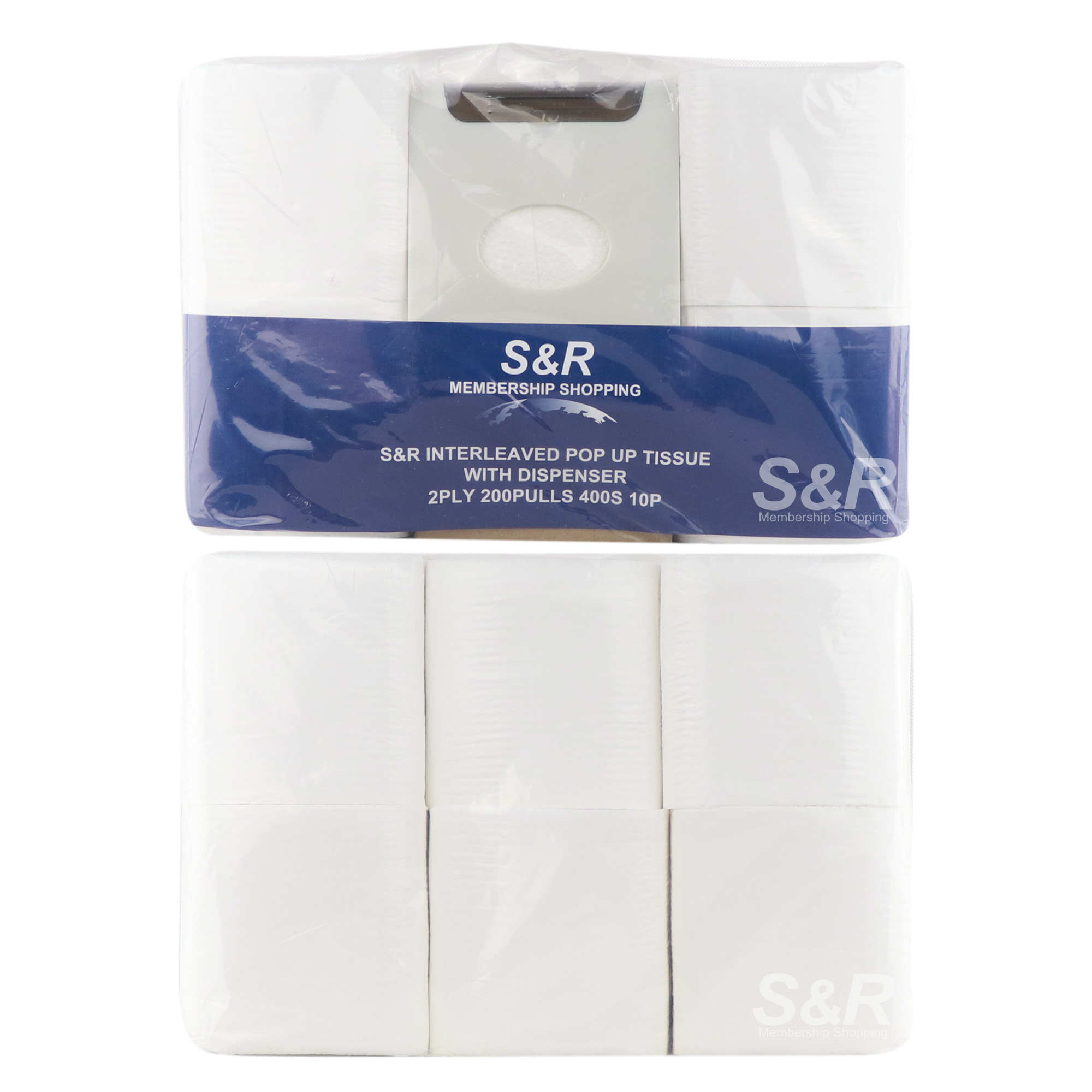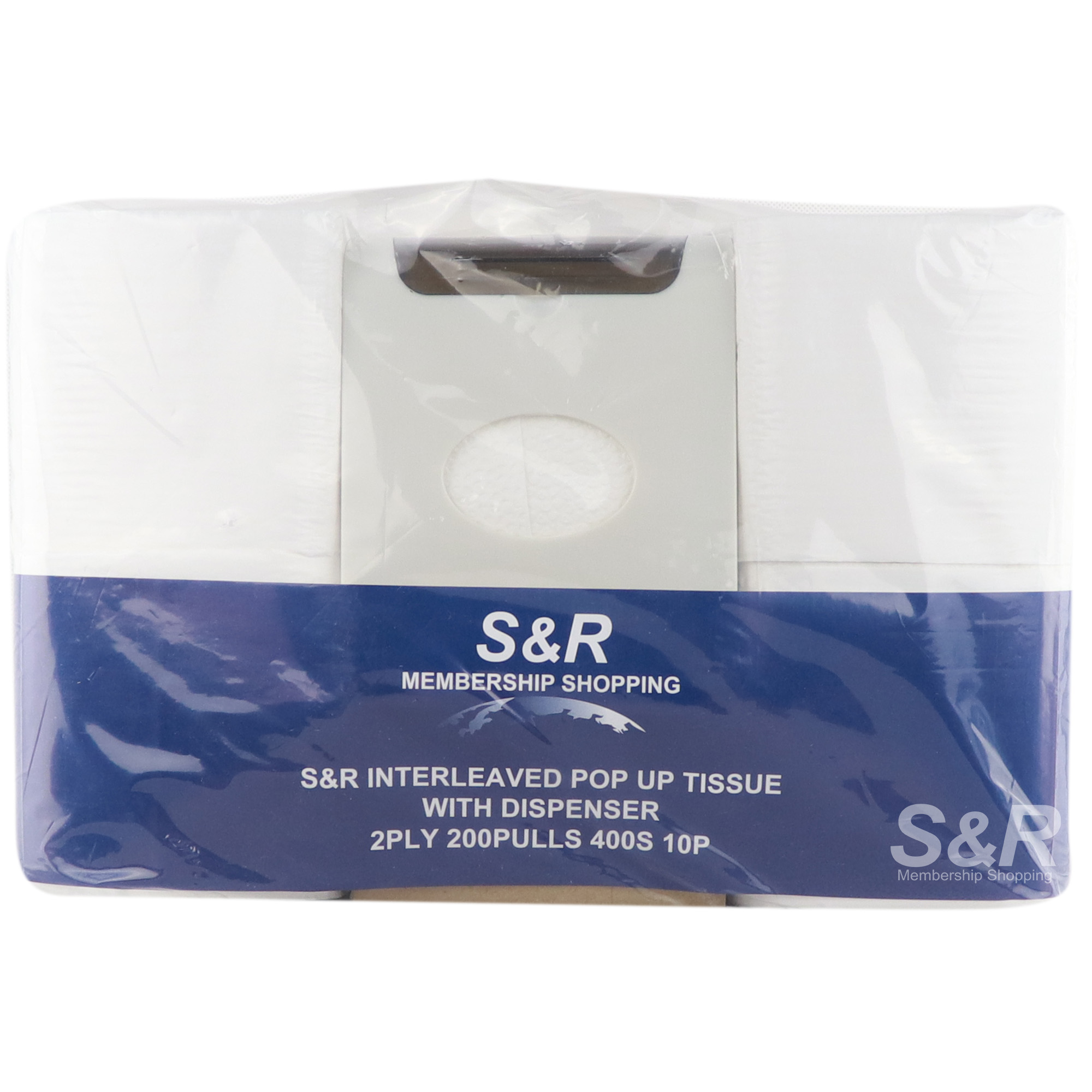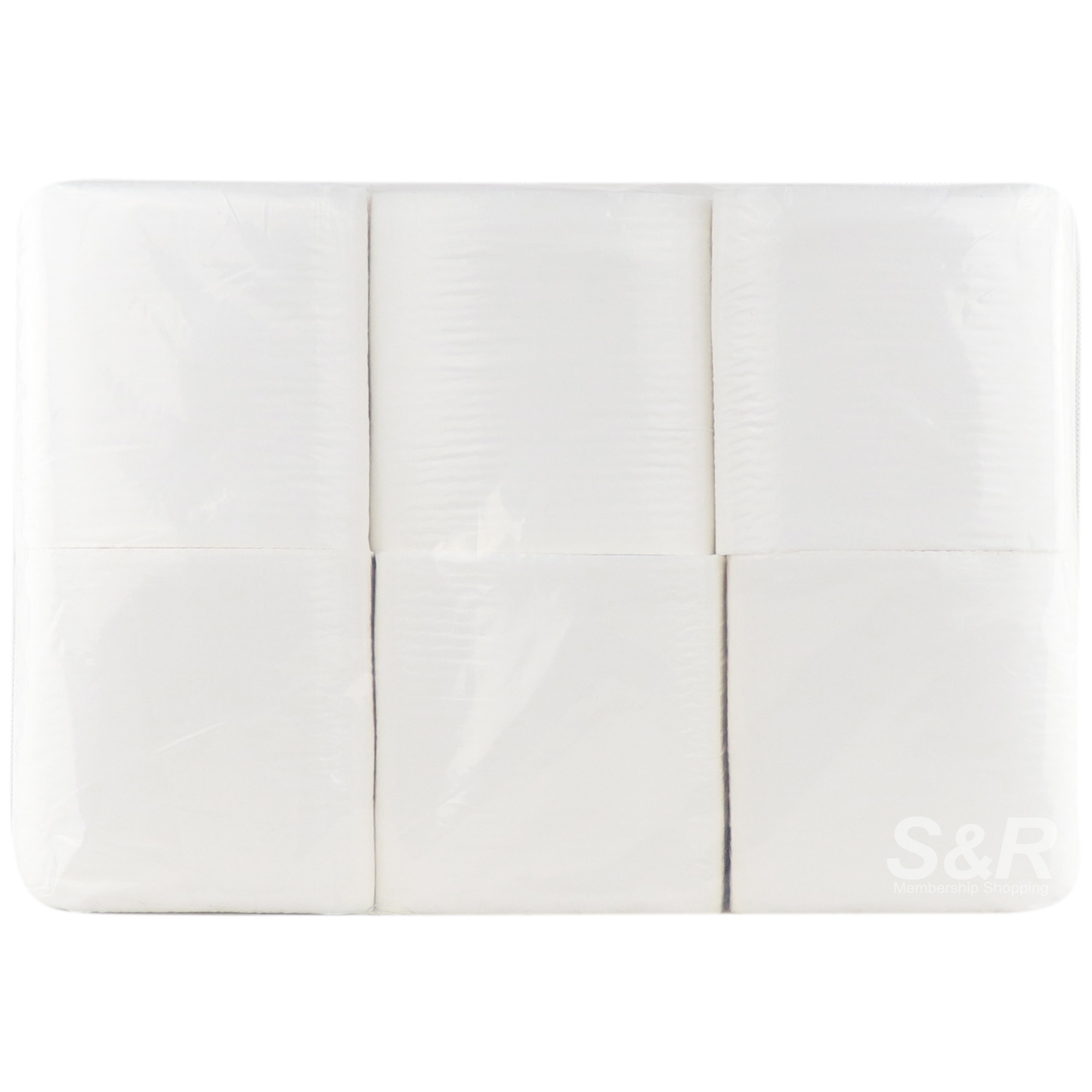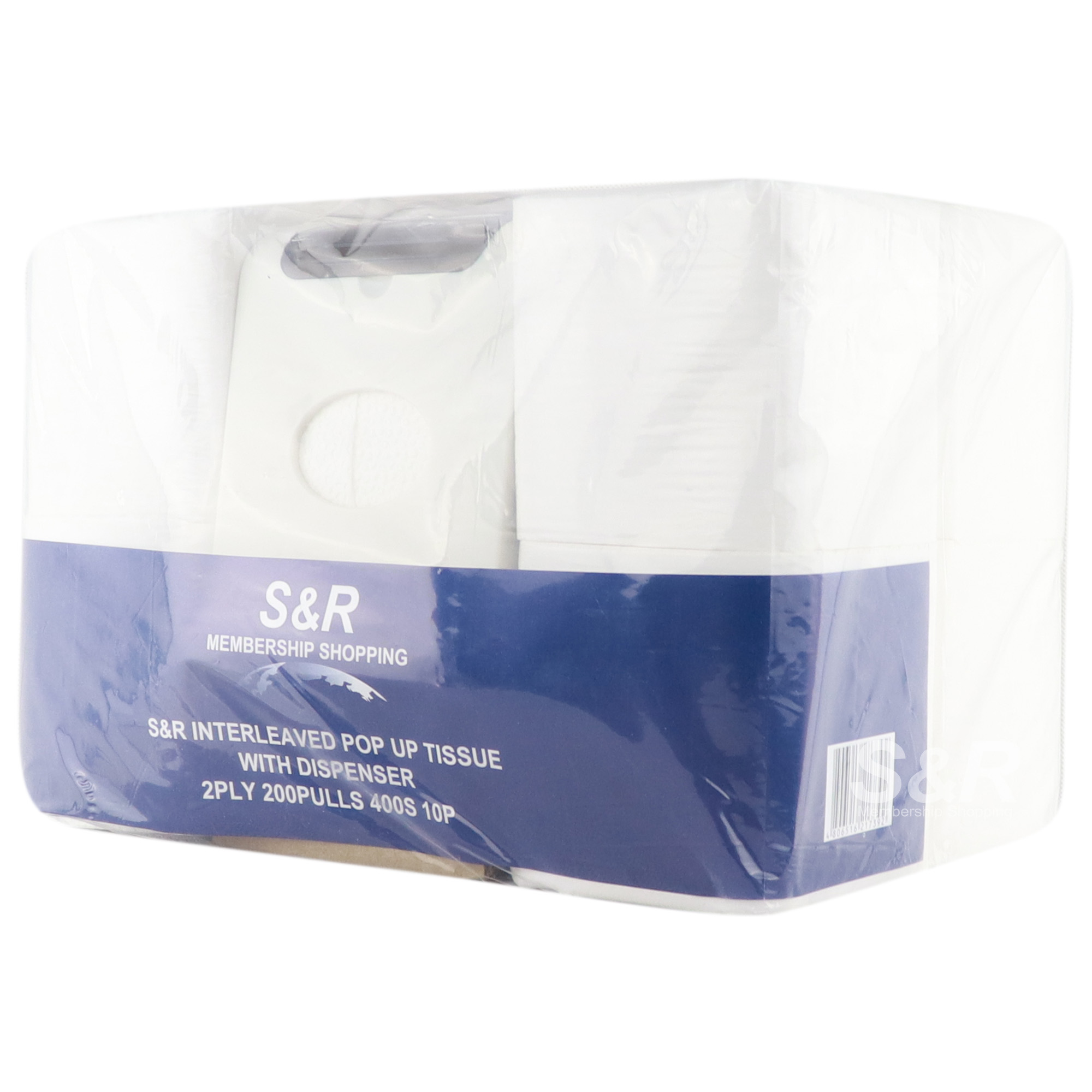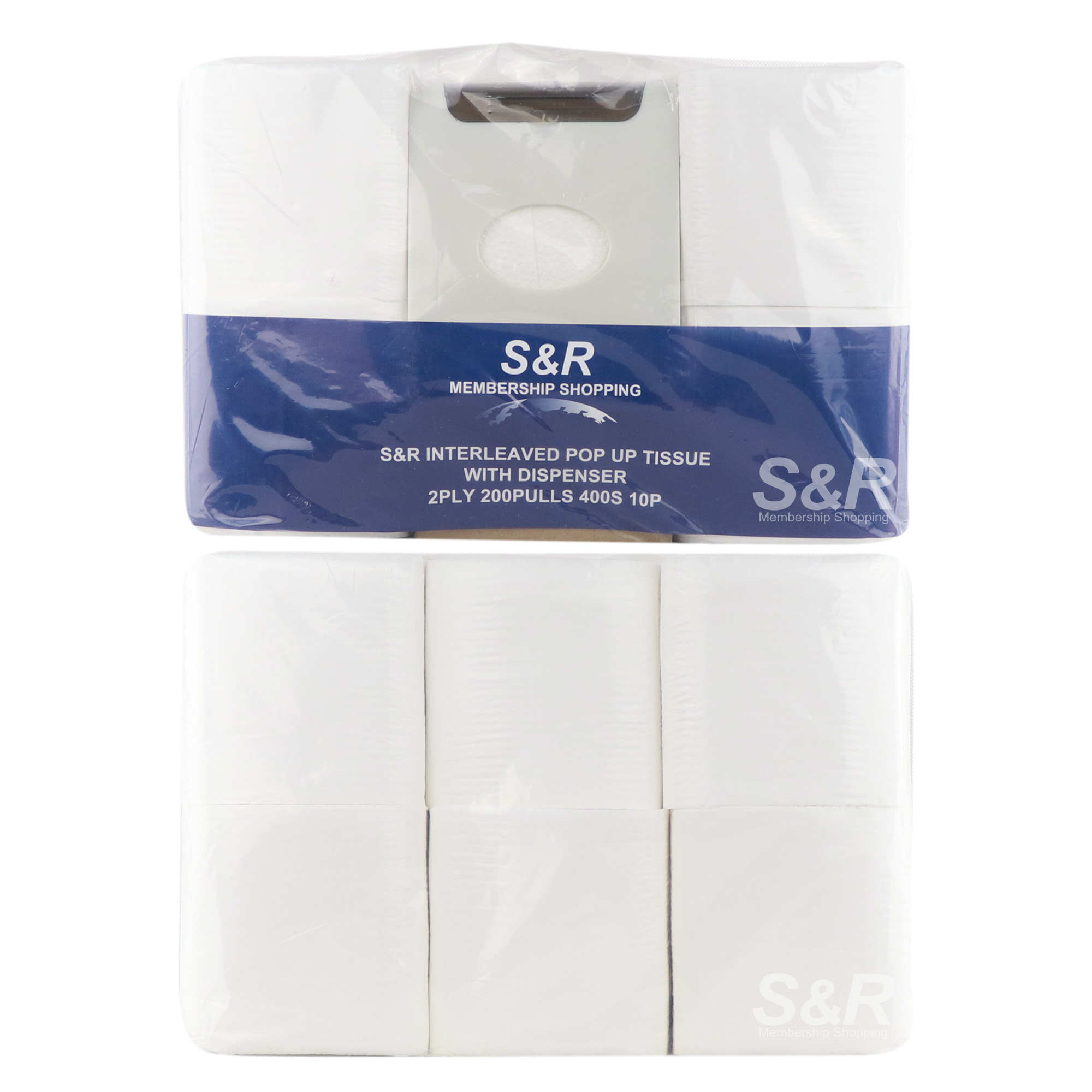 S&R Interleaved 2-Ply Pop Up Tissue with Dispenser 10 packs
Features:
Multi-pack (10 packs)
Jumbo Roll tissue in 1 packaging
2-ply per sheet, 200 pulls
With free tissue dispenser
Super absorbent tissue
Actual Weight: 1.4 KGs
Product Dimensions: 12.6 x 7.87 x 7.87
---
Did you know that virgin tissue paper provide higher absorbancy rates while creating softer and more durable paper? Use the S&R 2 Ply Interleaved Pop Up Tissue with Dispenser. This means that you will never again have to use more paper towels than you need, which helps safe costs on its general production and even helps reduce wastes as high quality products means they are more efficient and lessin quantity is needed to get the job done. Choose 100% virgin pulp, choose S&R 2 Ply Interleaved Pop Up Tissue with Dispenser made from highest quality tissue materials to aid you in all your bathroom and toiletry needs.

Store in a dry, cool place.

Wash and sanitize before and after use.

Keep away from source of fire and areas where it will be exposed to direct sunlight for a long period of time.