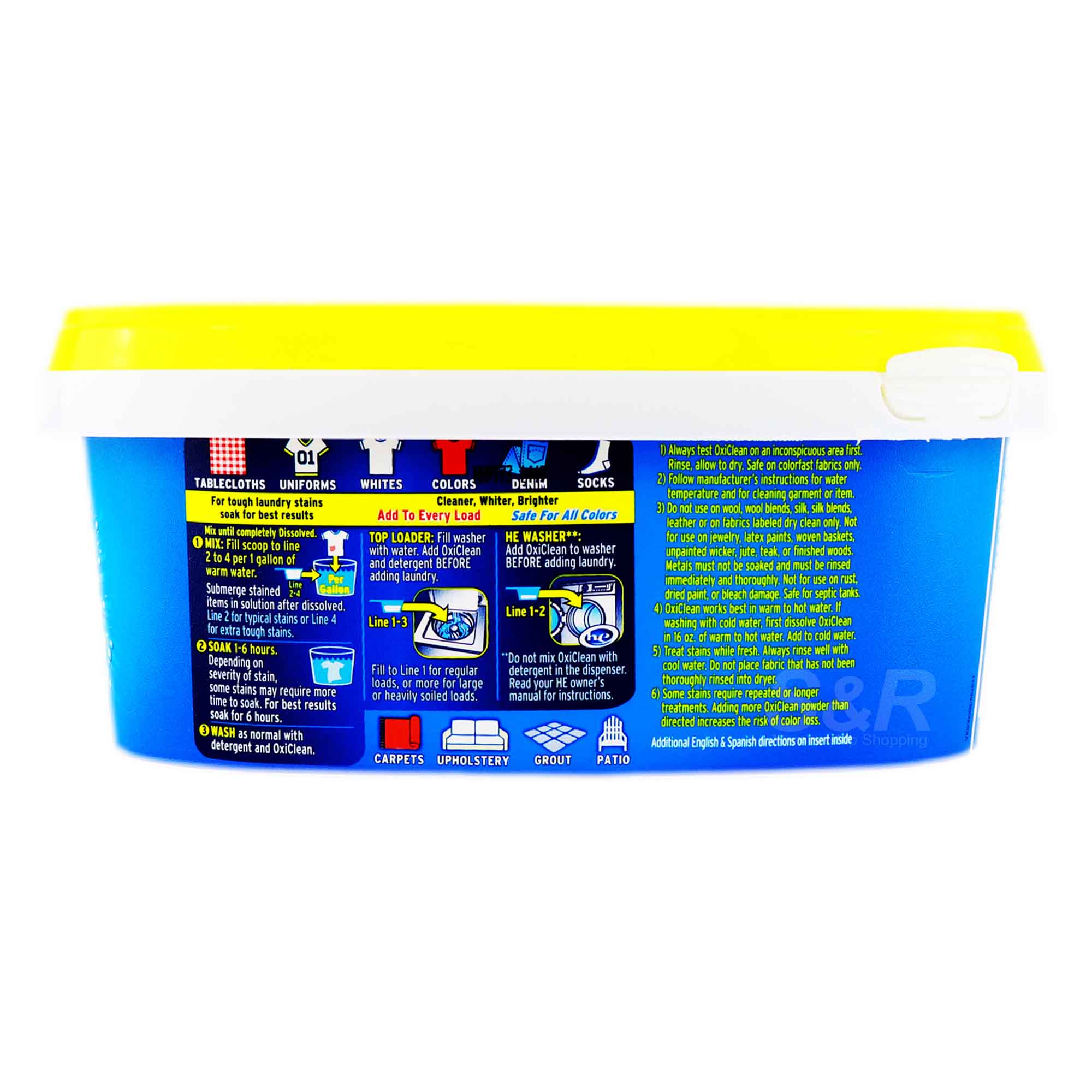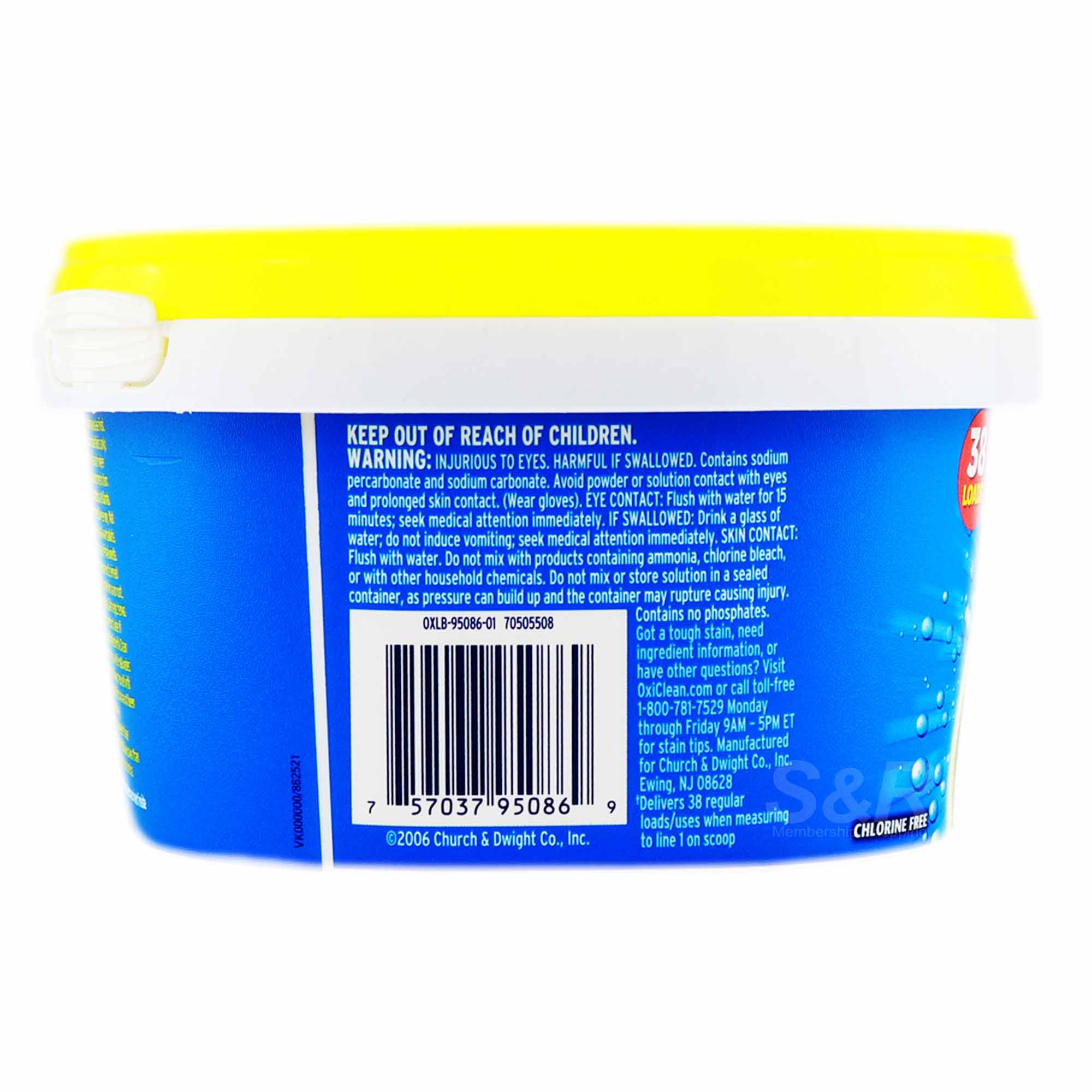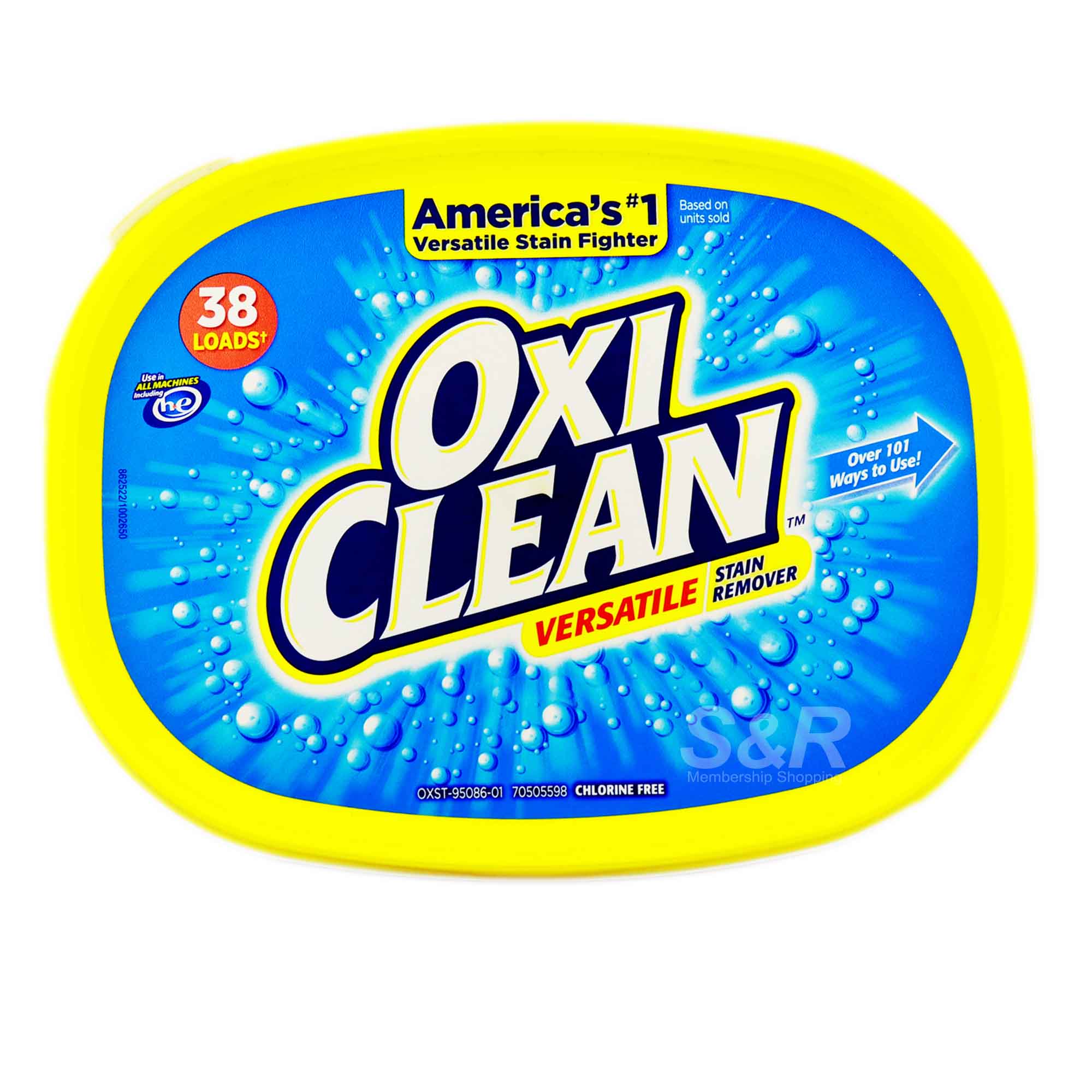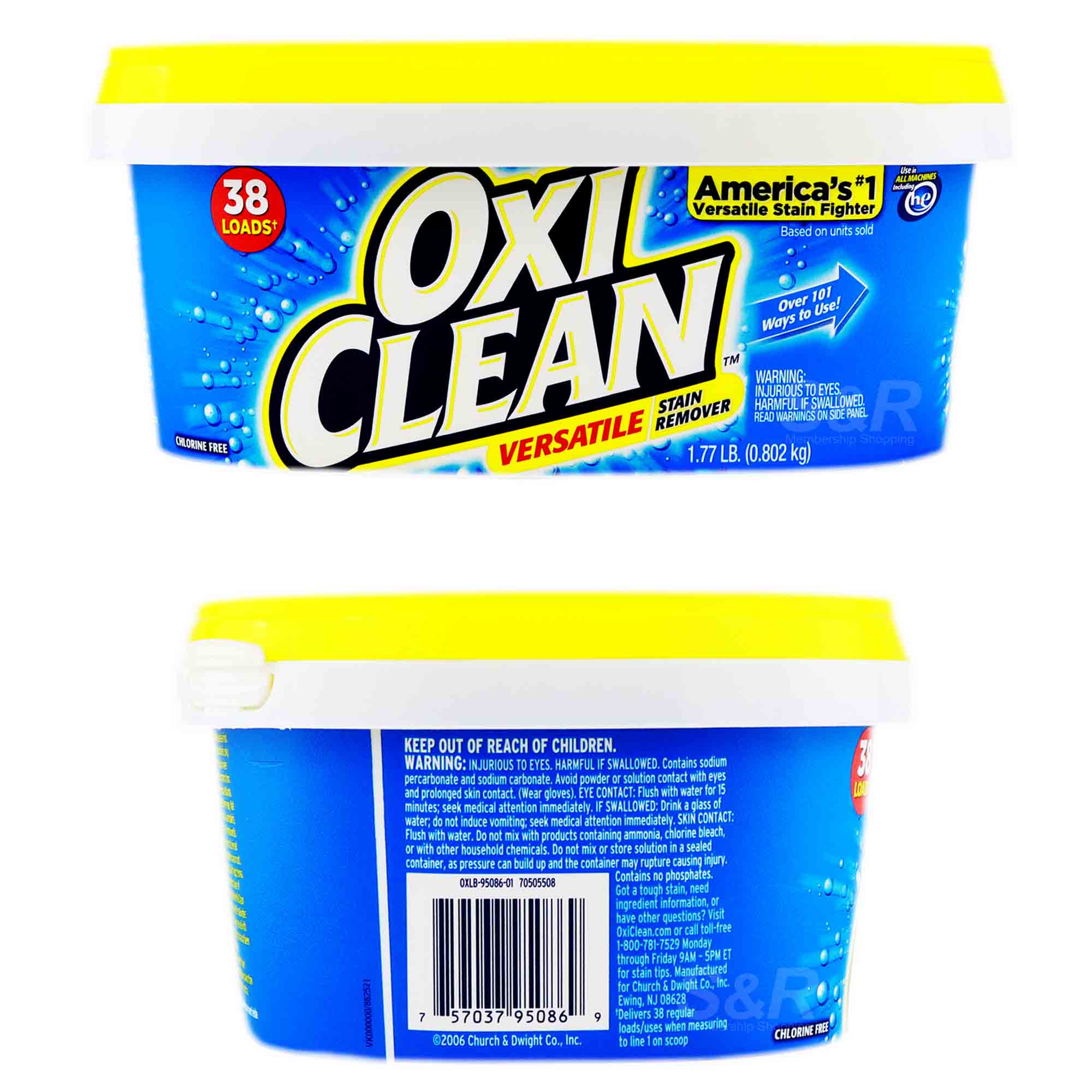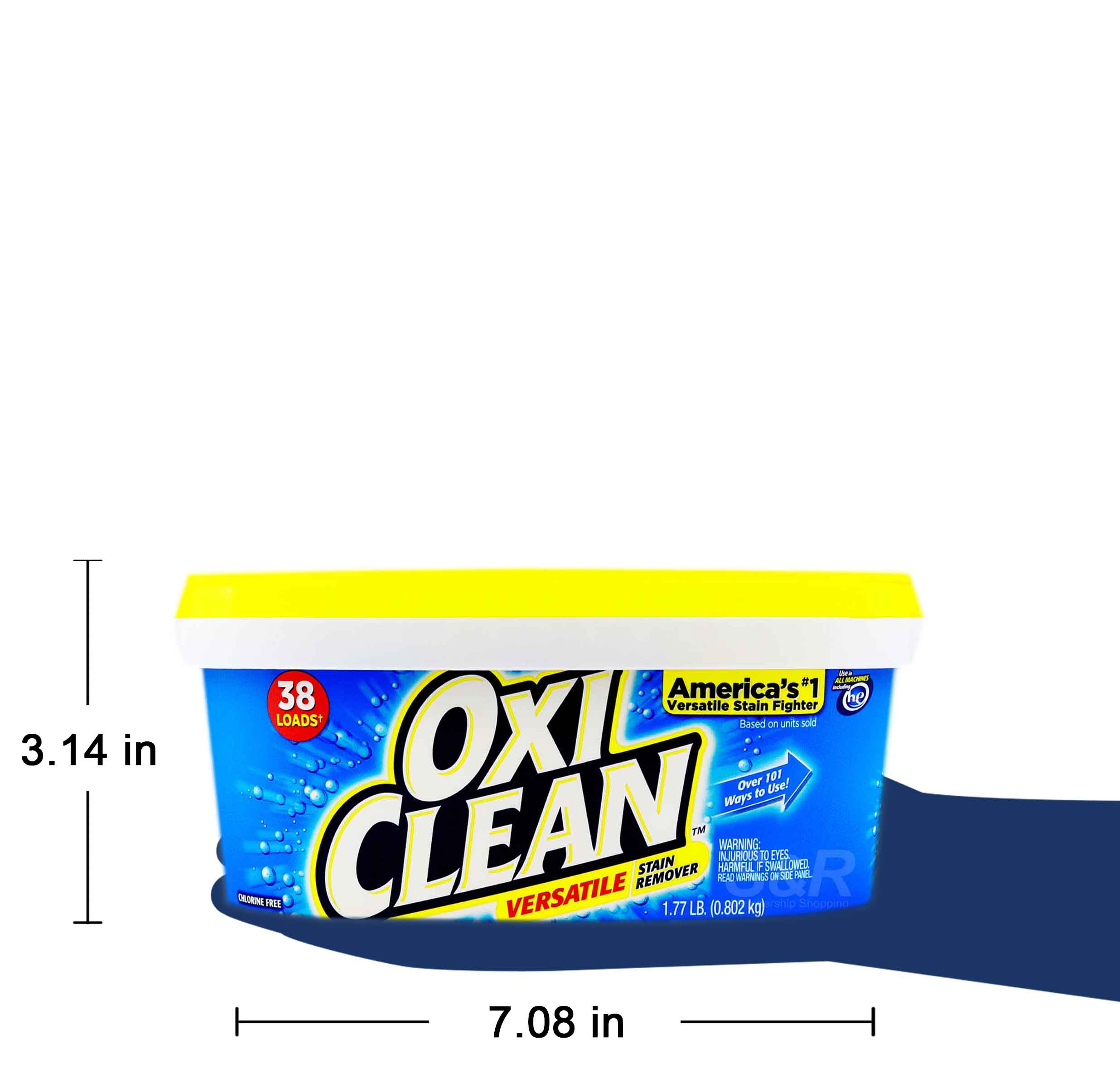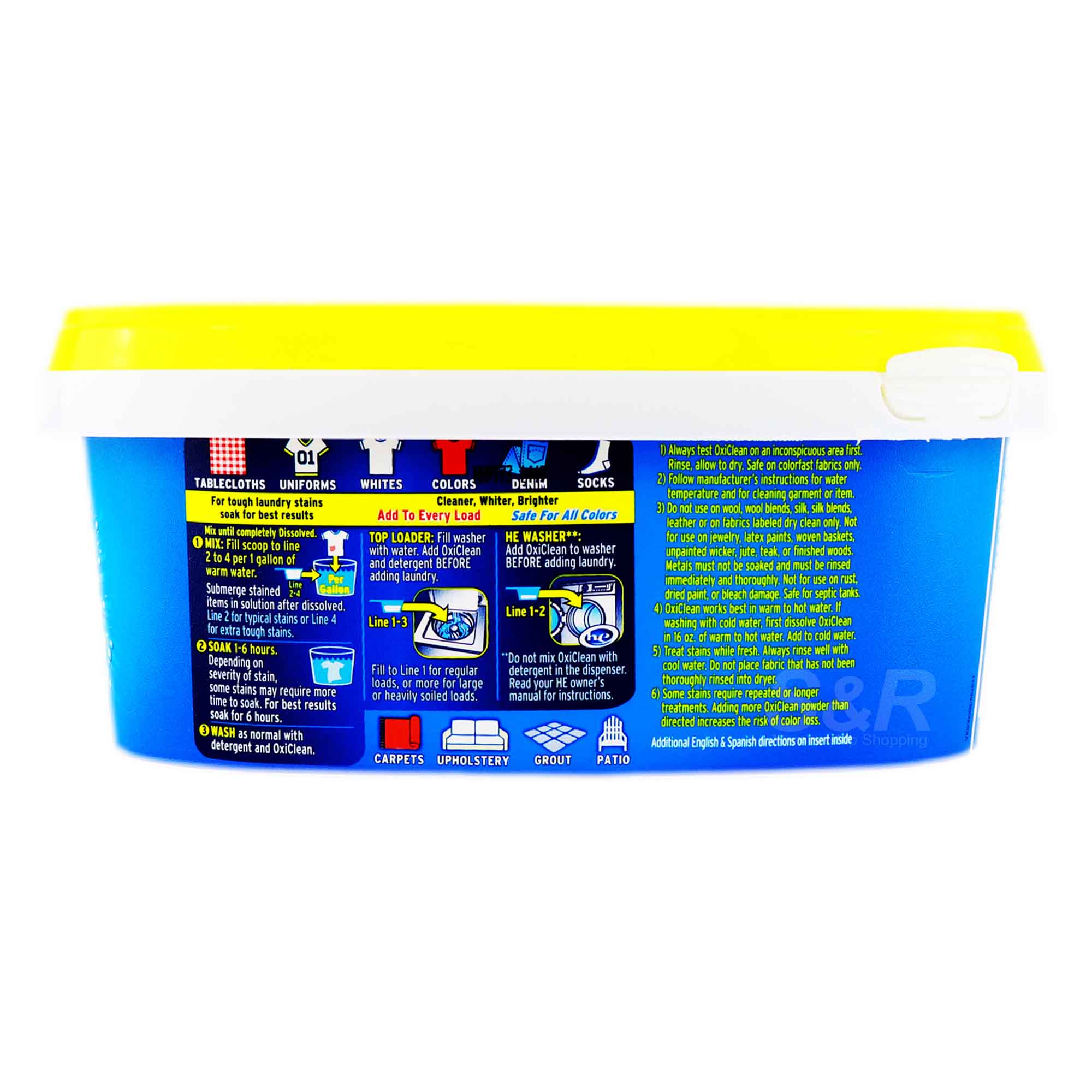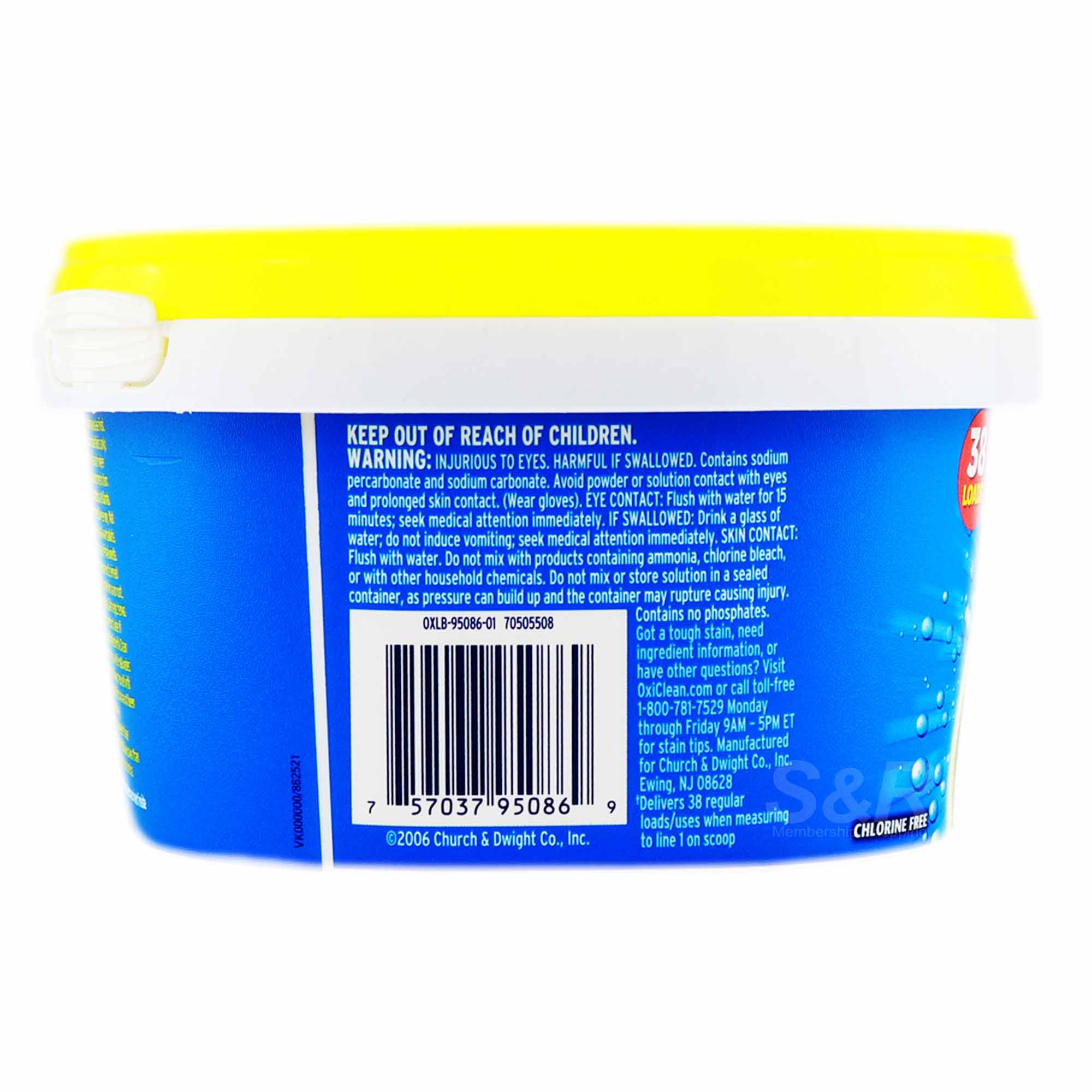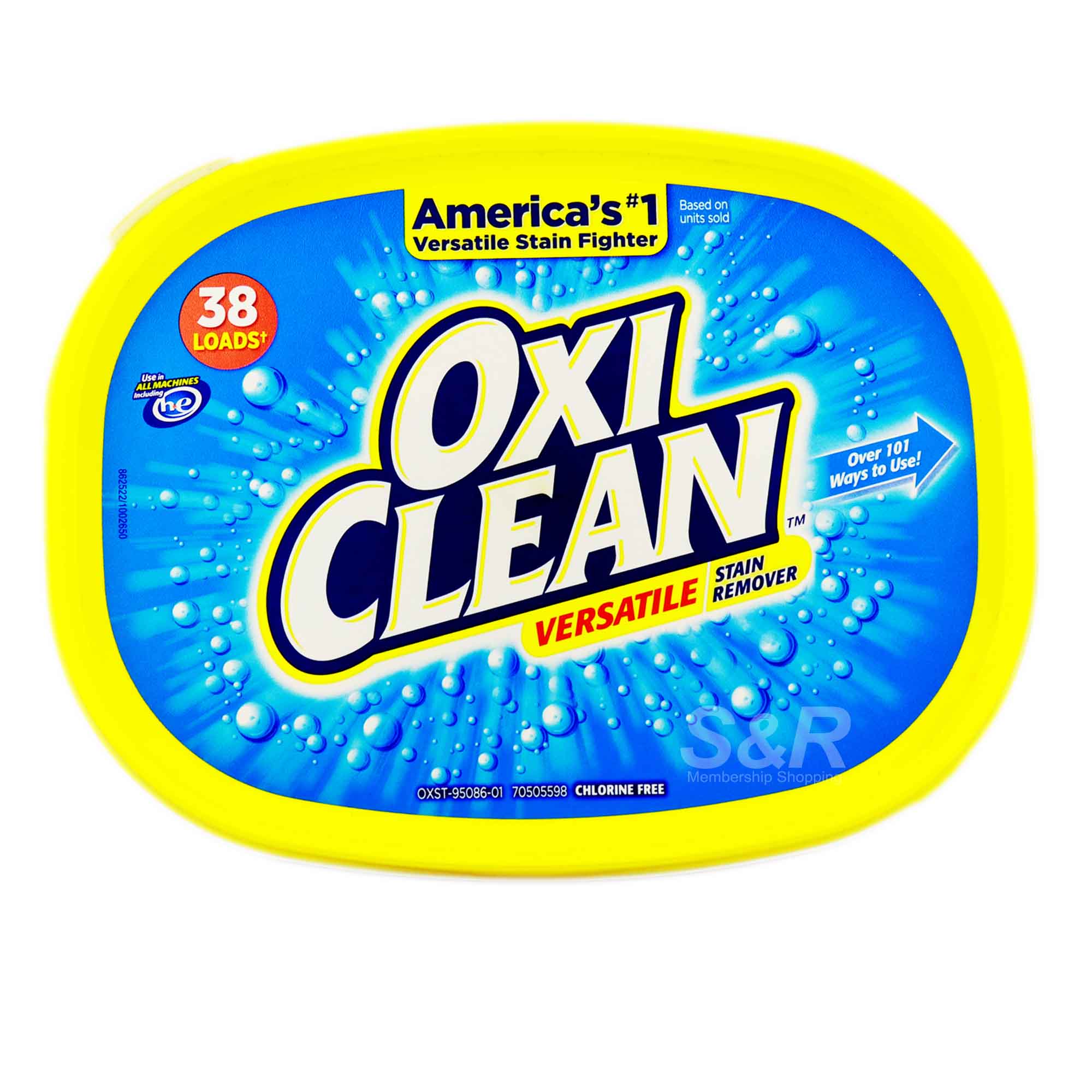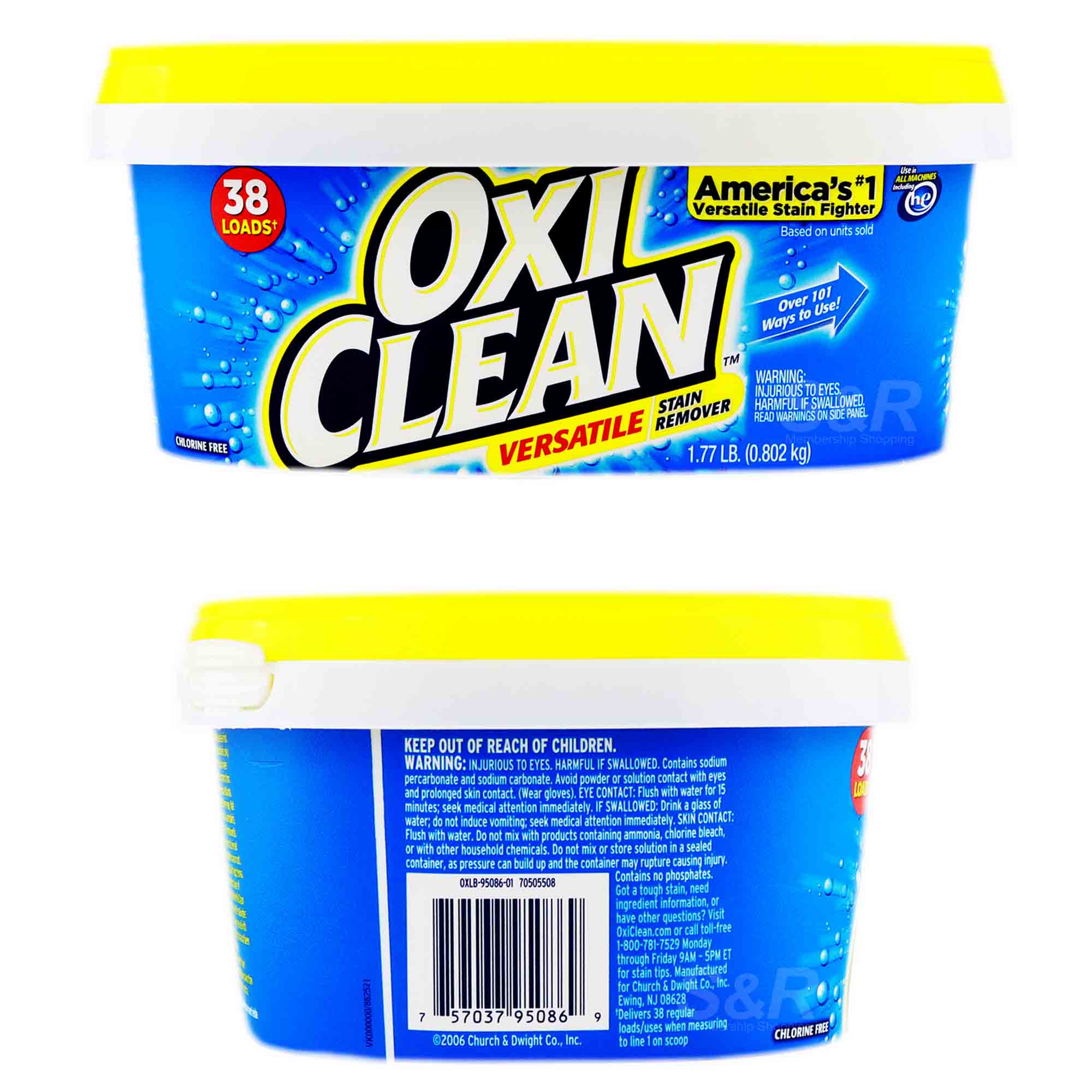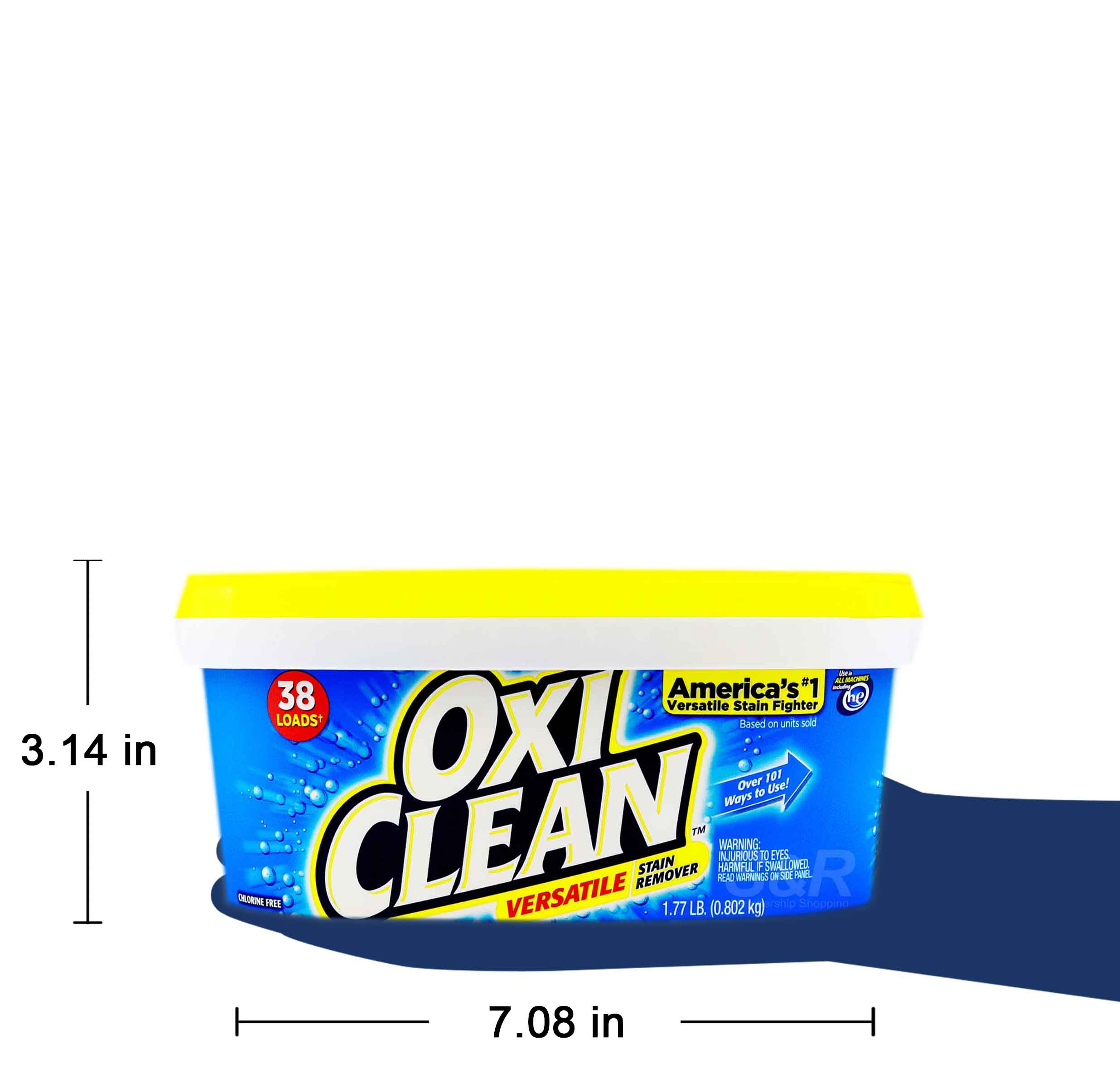 OxiClean Versatile Stain Remover 0.802kg
Features:
Single Item
Stain remover detergent in 1 plastic container
Chlorine-free and color safe, handles up to 38 loads
Harnesses the power of oxygen to get tough stains out and rinse them away
Suitable for laundry, carpets, and surfaces in your home
Actual Weight: 0.87 KGs
Product Dimensions: 7.08 x 4.72 x 3.14
---
Tough stains got you losing it already? Reach for the original versatile stain remover with a reputation to boot. The solution to the toughest stains inside and outside your home is OxiClean™ Versatile Stain Remover.

It's got 101 proven ways to fight the toughest stains in your laundry, surfaces, and beyond. Its oxygen-based, water-activated formula safely gets through dirt and grime out of clothes, carpet and nearly any surface in your home.

To use, apply adequate amount in your laundry solution. Wash and rinse with water.

Keep out of reach of Children.

Injurious to eyes.
Harmful if swallowed.

May last to 1 year upon opening.