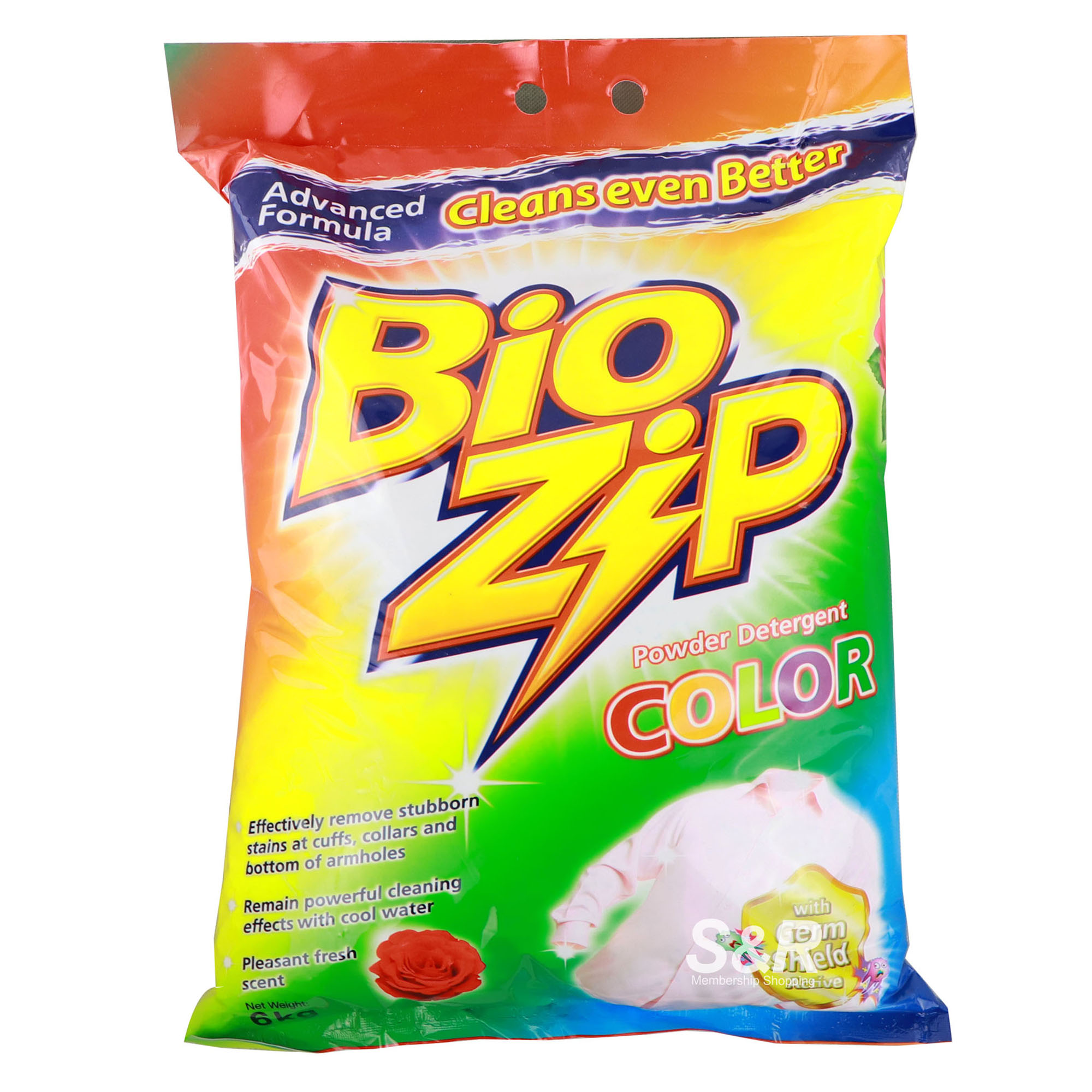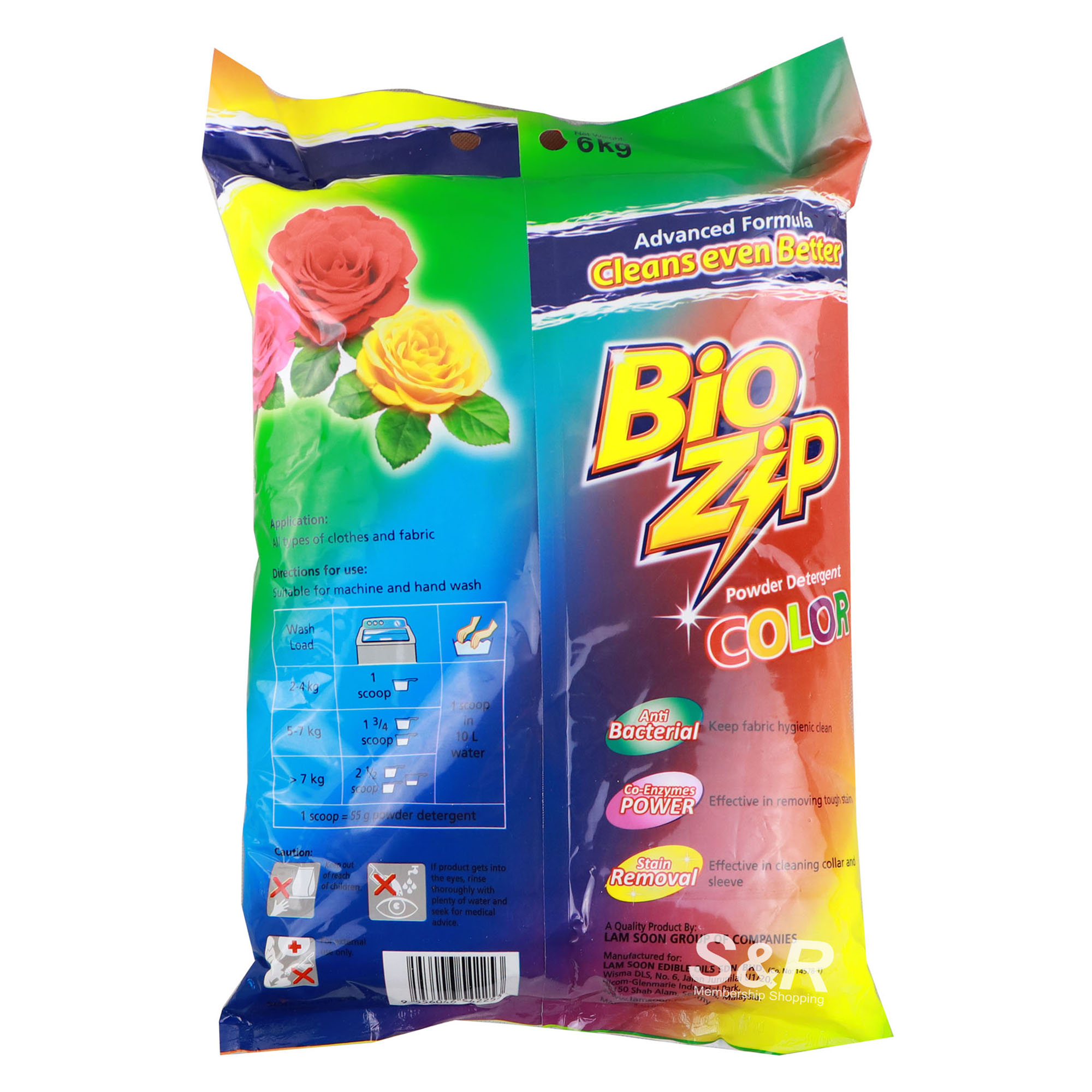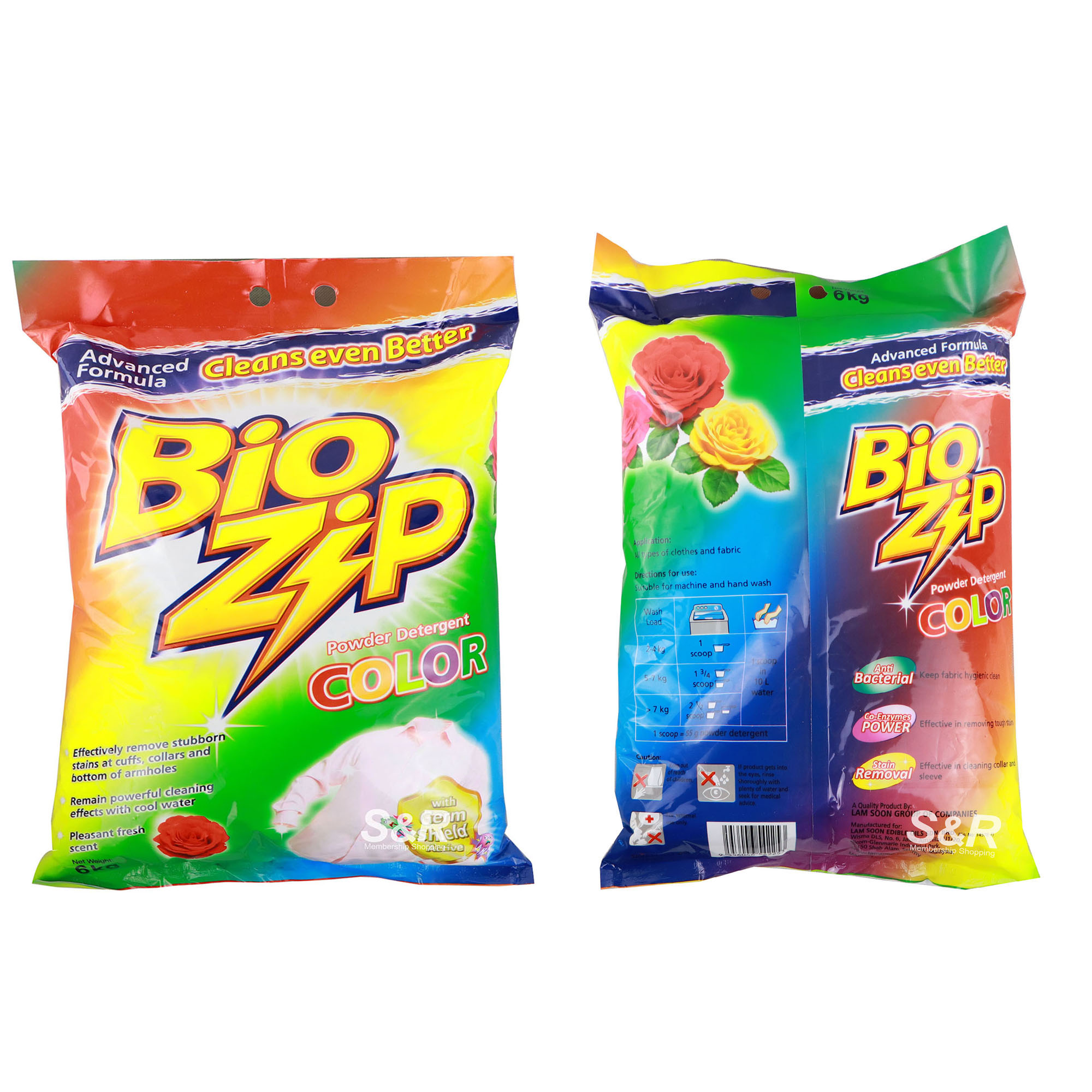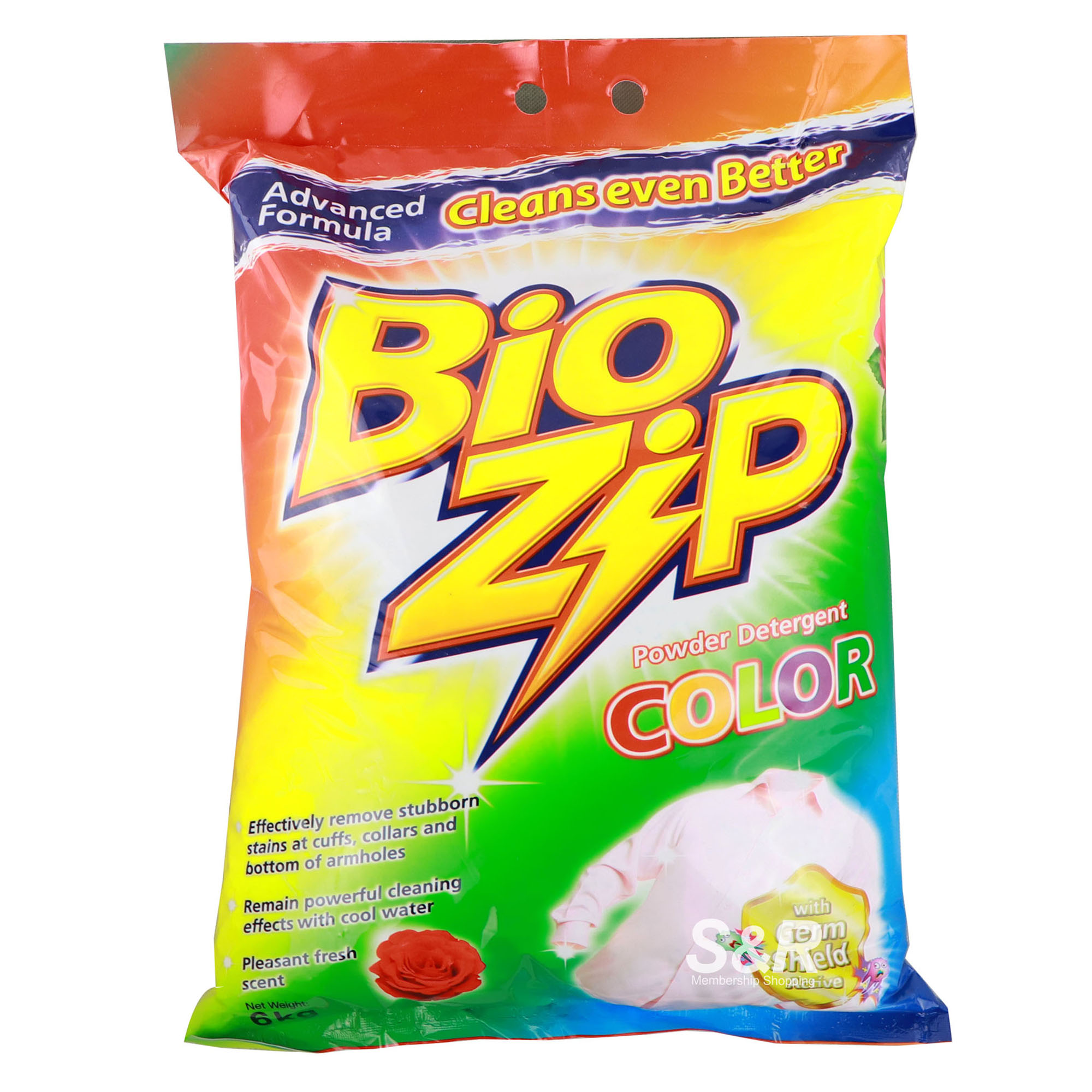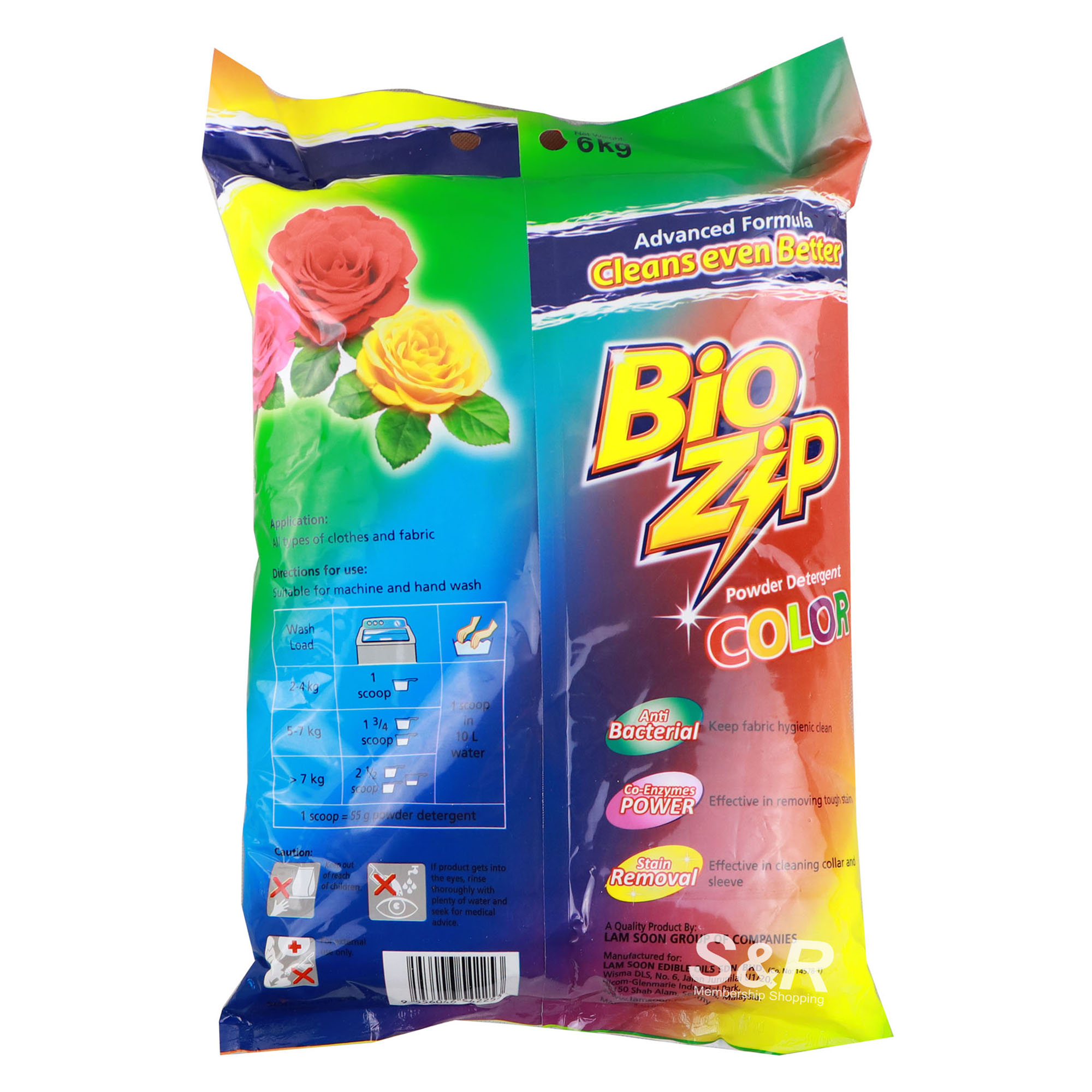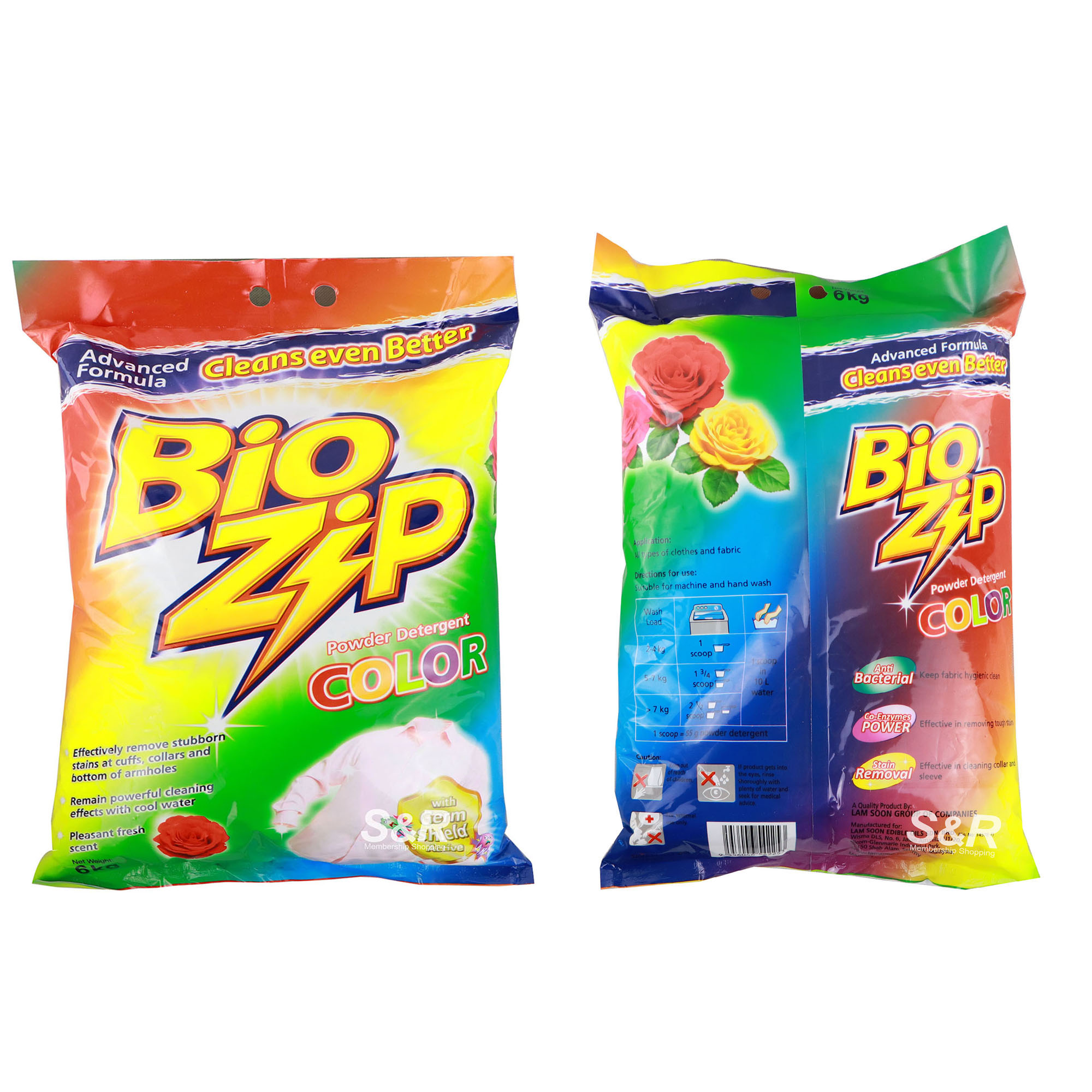 Bio-Zip Detergent Powder Color 6kg
Features:
Single item
Powder detergent in 1 plastic packaging
Natural extracts
Suitable for all types of fabric
Product of Malaysia
Actual Weight: 6.09 KGs
Product Dimensions: 12 x 3 x 17
---
Everyone needs color in their life. Your personal style becomes more eye-catching when colors truly stand out. Bio-Zip Detergent Powder is designed specifically for colored garments, protecting color-fastness while easily removing visible and deeply embedded stains even when used in cold water. The formula leaves a long-lasting fresh scent while remaining gentle on hands.

Bio-Zip Detergent Powder is packed with natural extracts and an exclusive Co-Enzymes Plus formula designed to kill 99% of bacteria on clothes and providing intensive cleaning action. It comes in a convenient 6kg pack for your daily washing needs.

Directions: Use one (1) scoop for a 2-4kg load, and up to two (2) and a half scoops for 7kg or bigger loads. For handwashing garments, dilute one (1) scoop in 10L of water.

For external use only. Do not ingest. Avoid contact with eyes. Keep away from children. For unopened laundry detergents, shelf life may last up to 1-2 years if stored in room temperature.