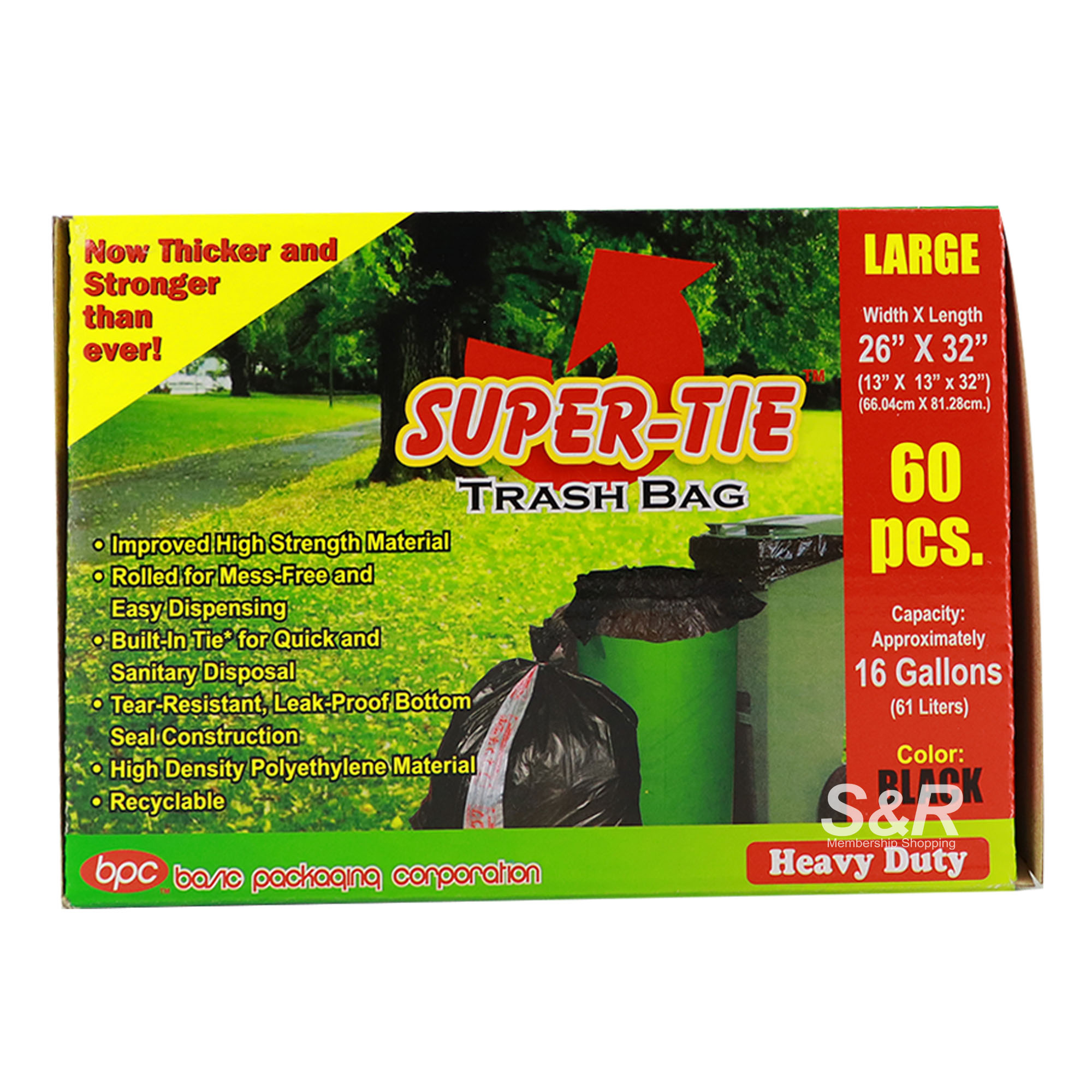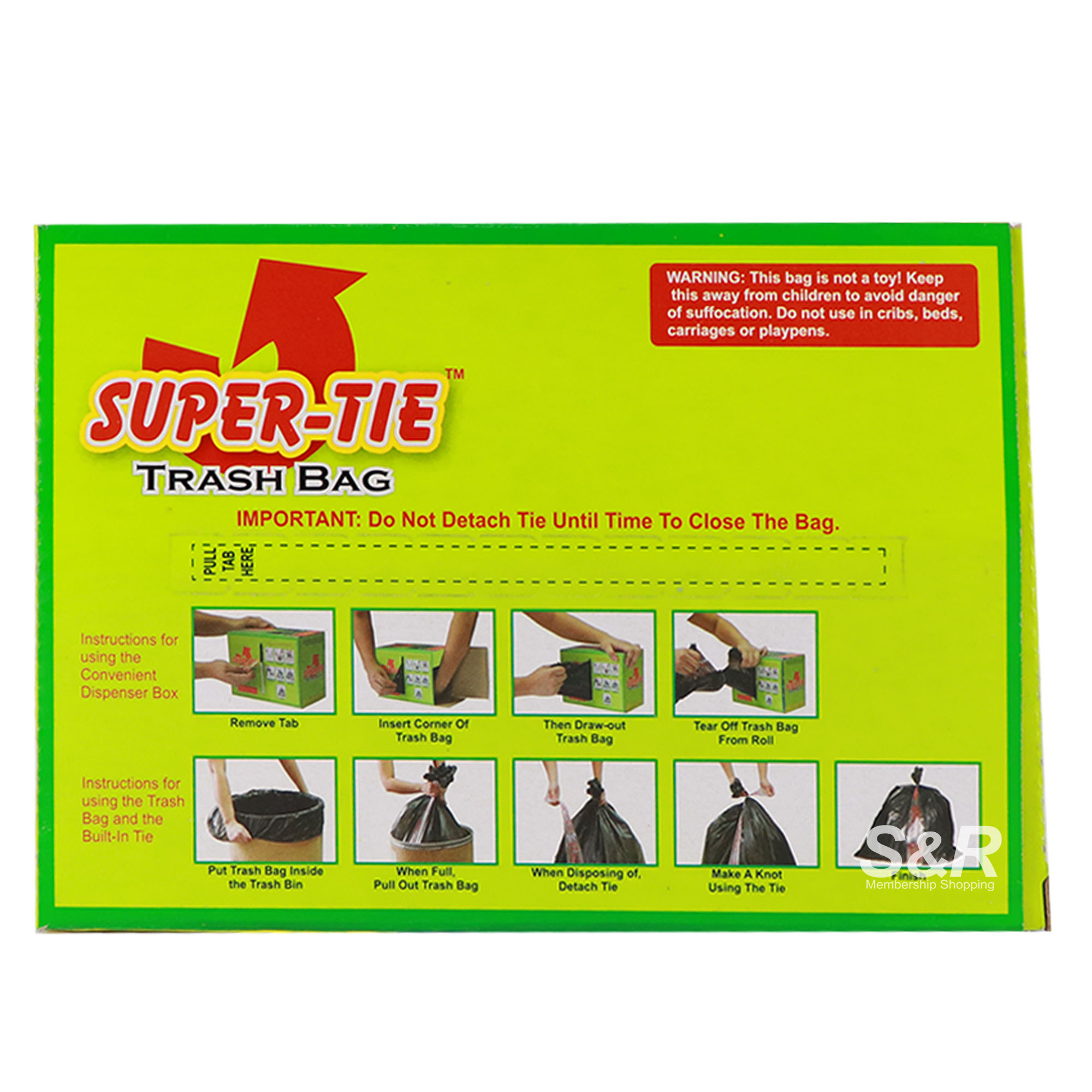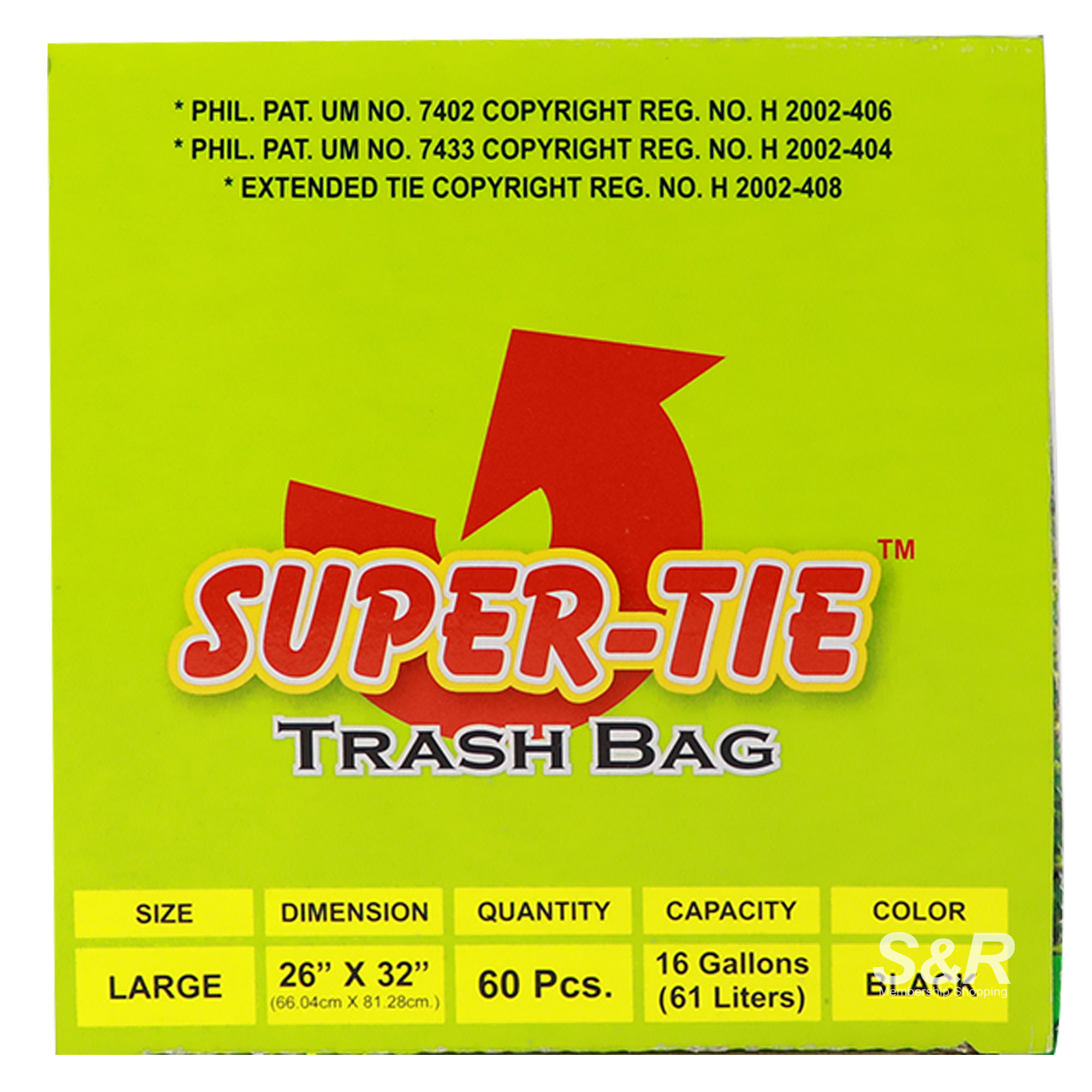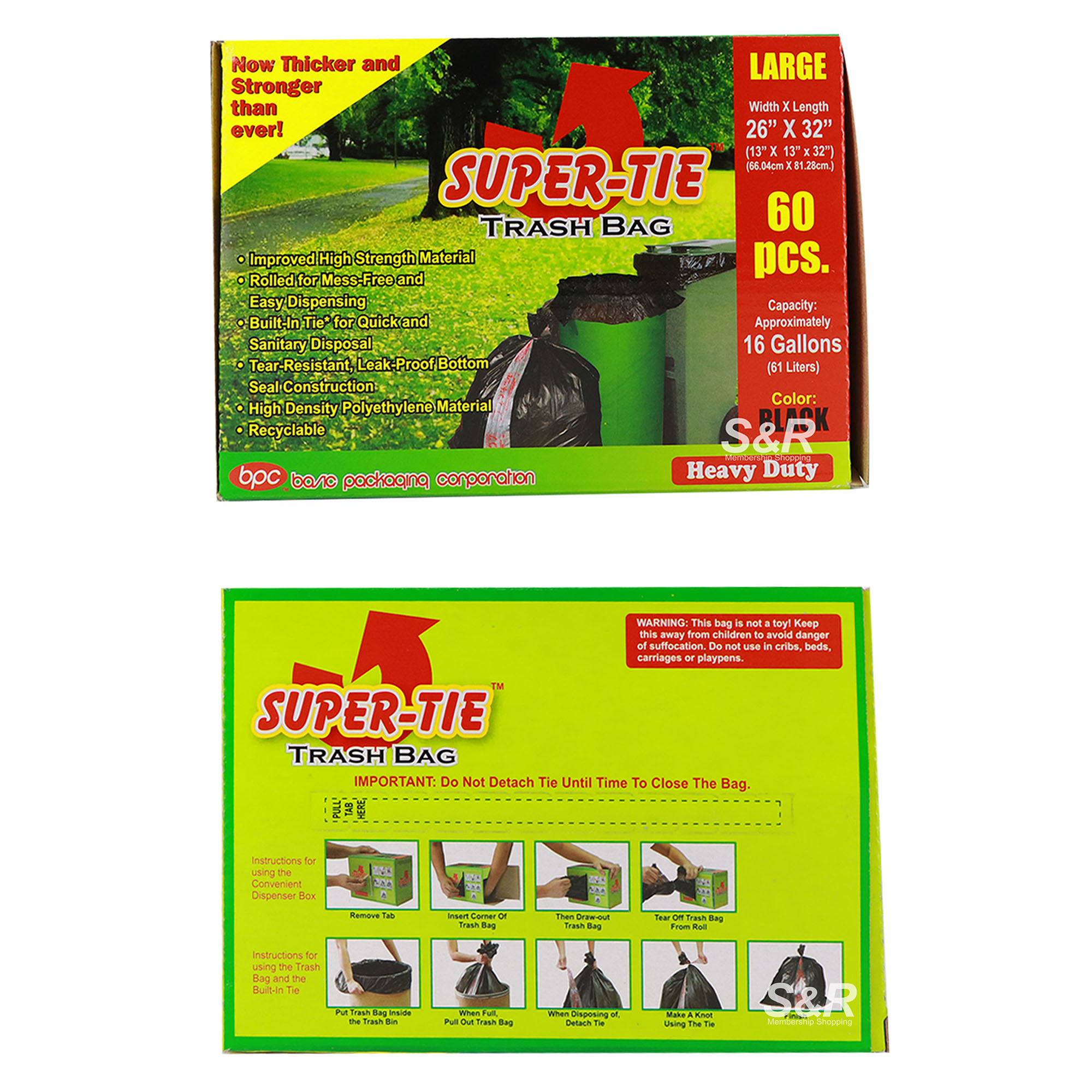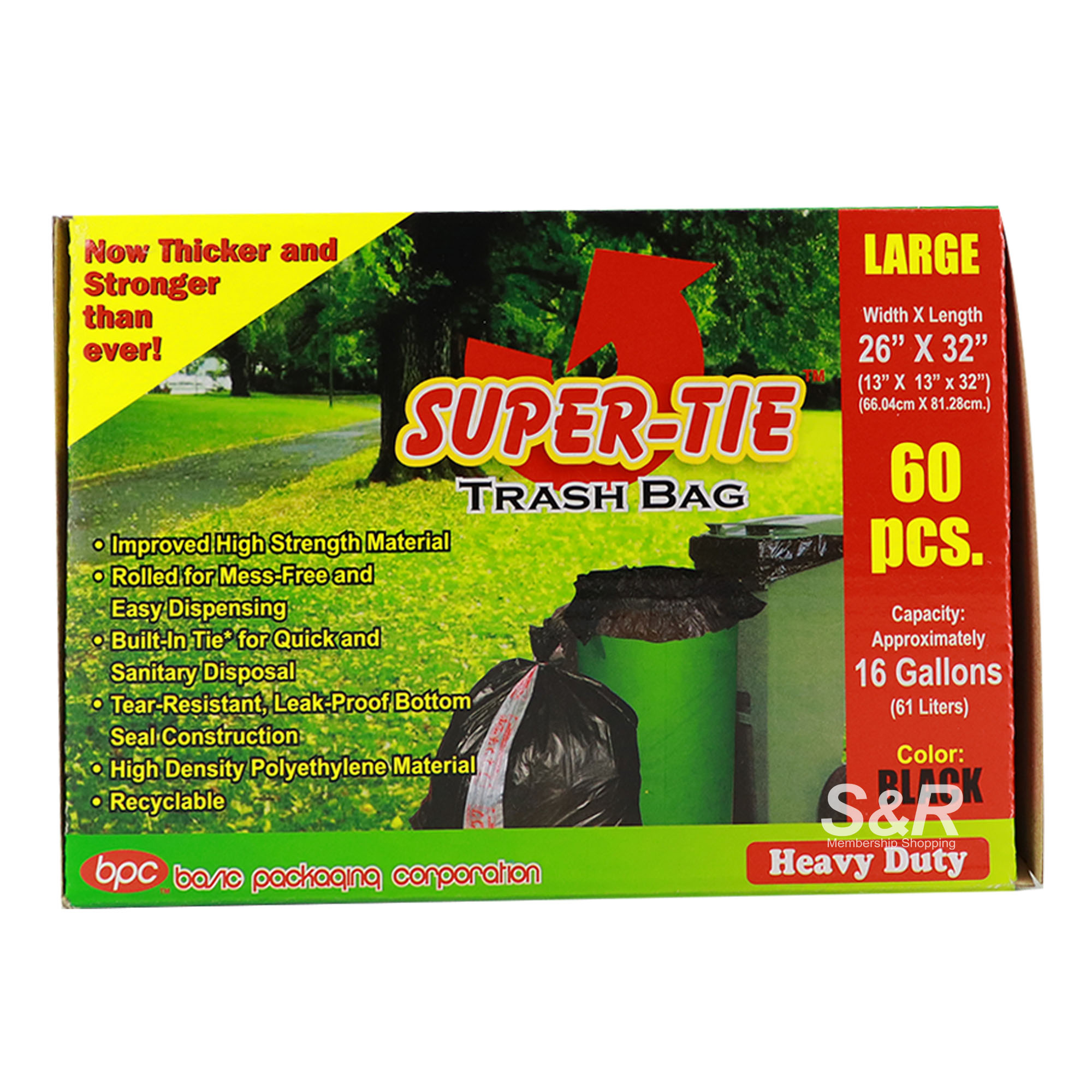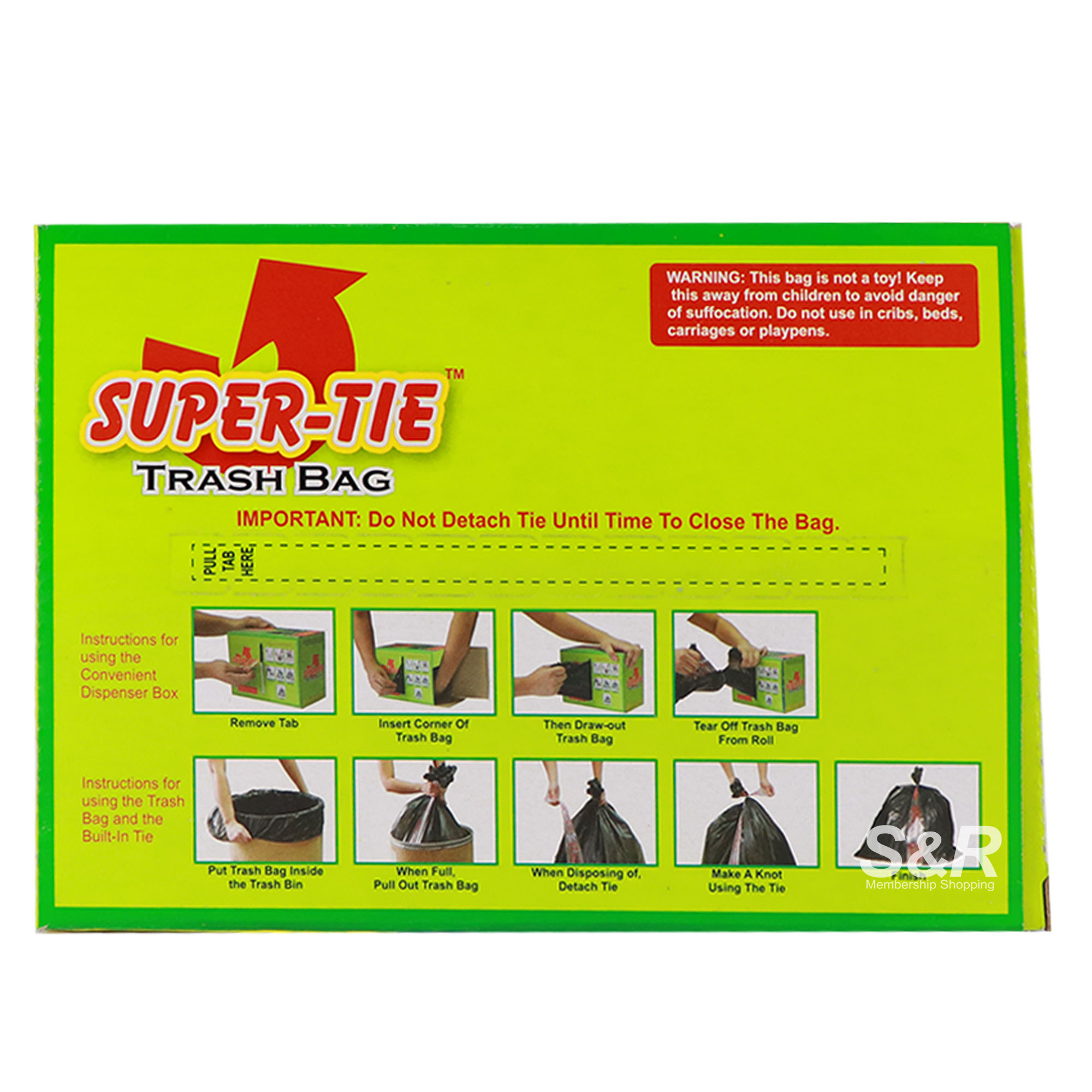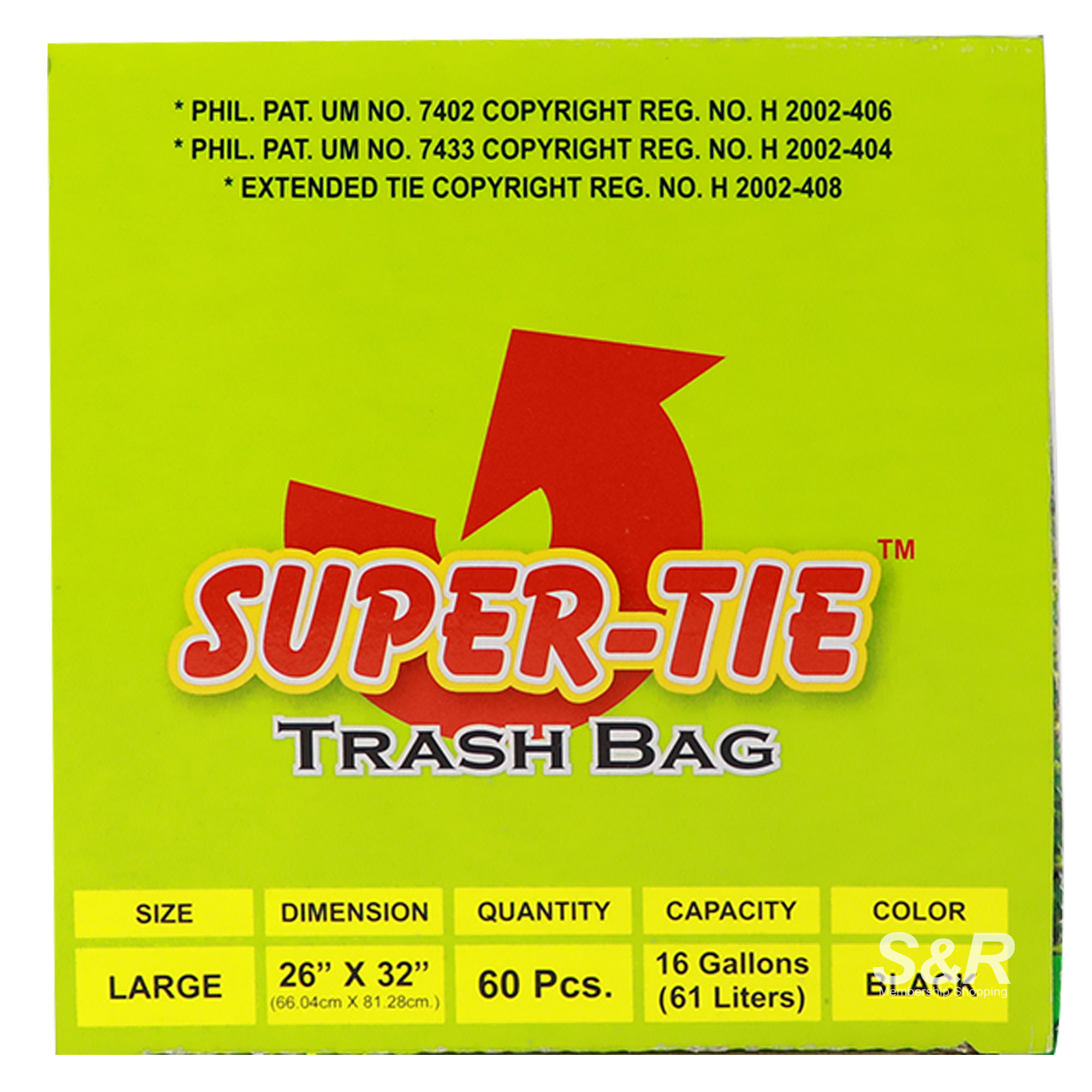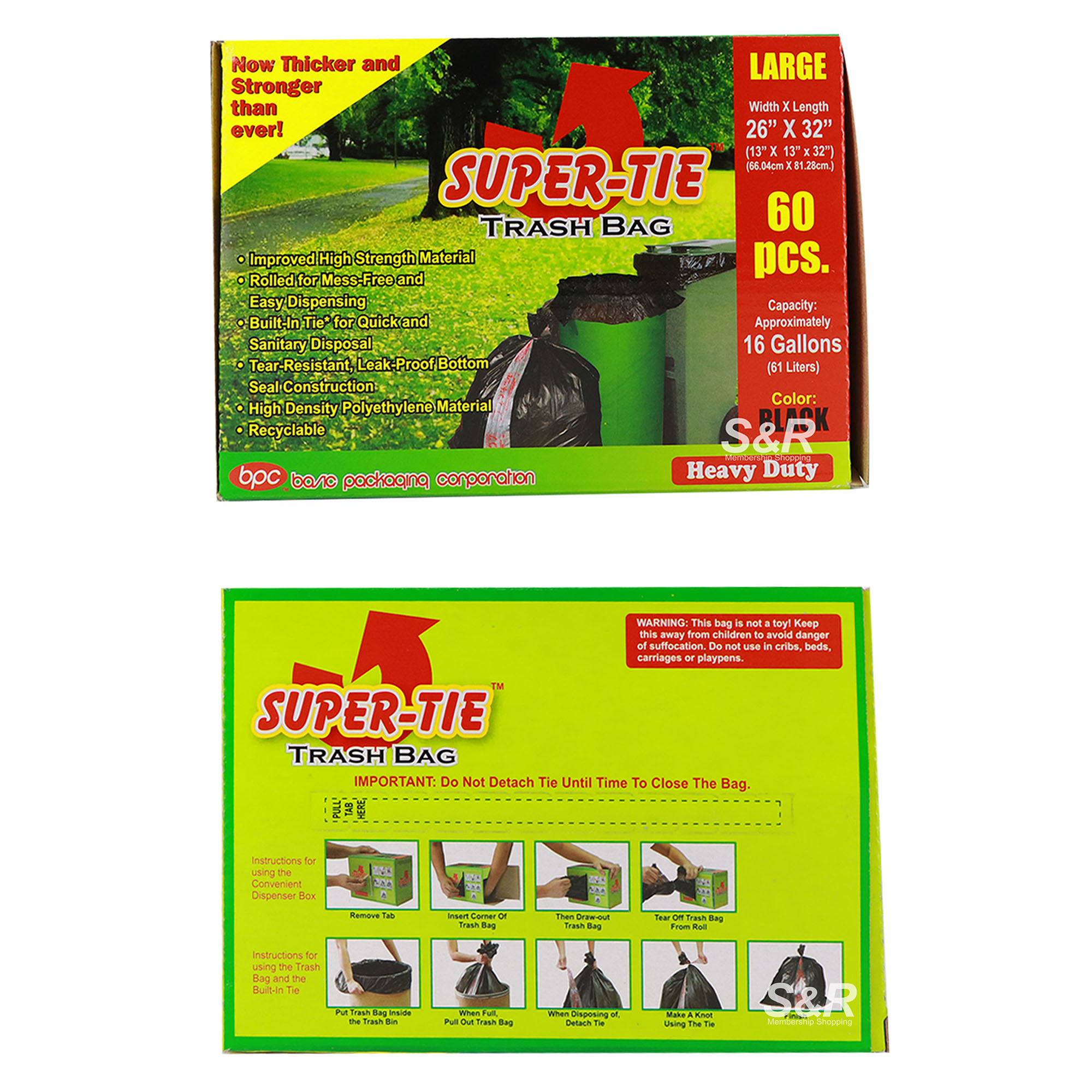 Super-Tie Trash Bag Large 60pcs
Features:
Multi-pack (60 counts)
Plastic-based trash bags in 1 packaging
Now thicker and stronger than ever
26in x 32in
Heavy Duty integrity
Actual Weight: 1.09 KGs
Product Dimensions: 7.5 x 5 x 5
---
"Get the bag, we need to dispose her quick before the neighbors get an idea." Before you get it wrong, we're talking about all kinds of trash or mess that need some spacious rubbish plastic bag disposal, and that's the very trusty Super-Tie Trash Bag. Each bag has an improved high strength material, which rolls mess-free for easy dispensing. It also features a built-in tie and tear-resistant, leak-proof bottom seal construction for a quick and secure sanitary disposal.

So, chuck them all in the bag and throw your rubbish worries away with the aid of Super-Tie Trash Bag.

This bag is not a toy. Keep it away from children to avoid danger of suffocation. Do not use in cribs, beds, carriages, or playpens.