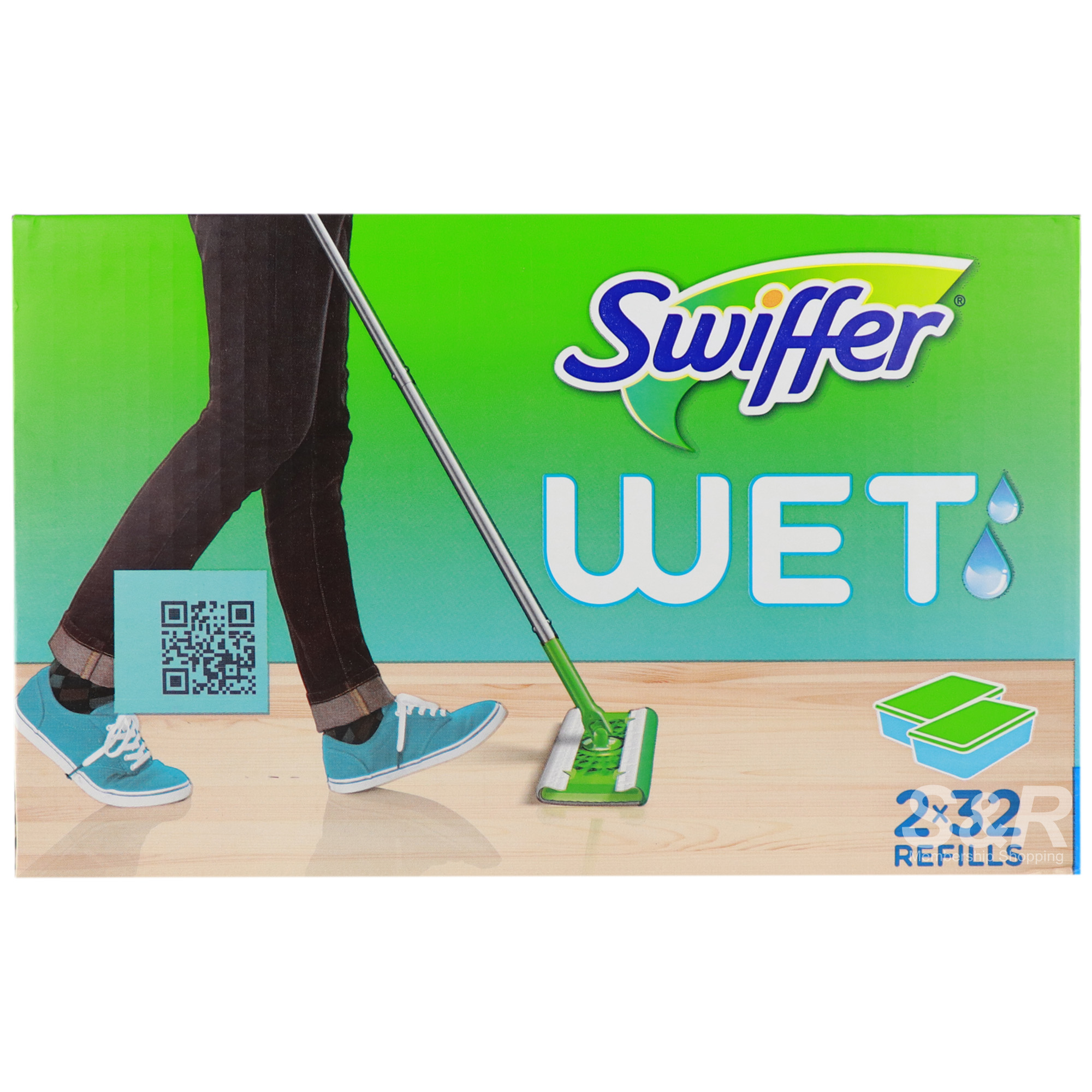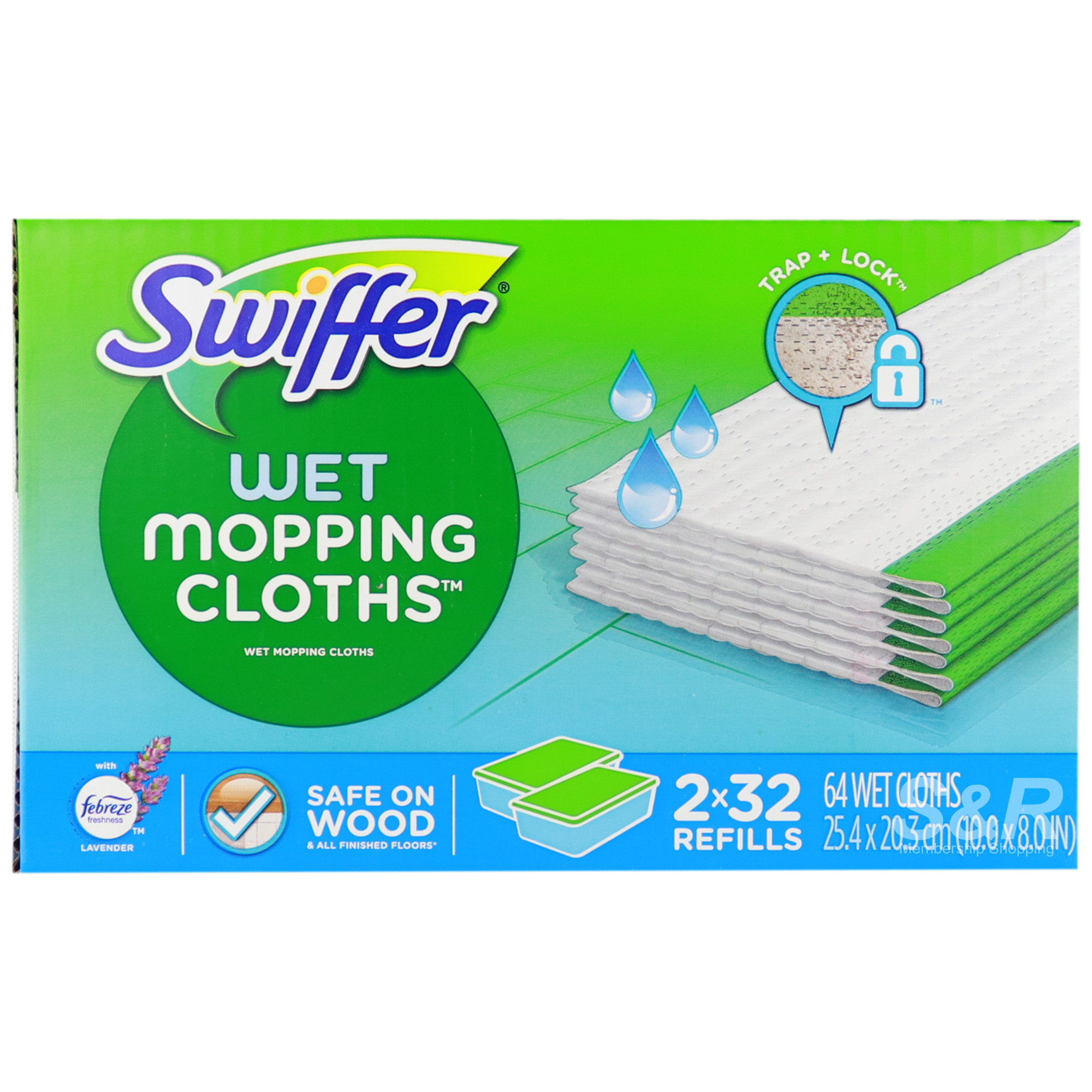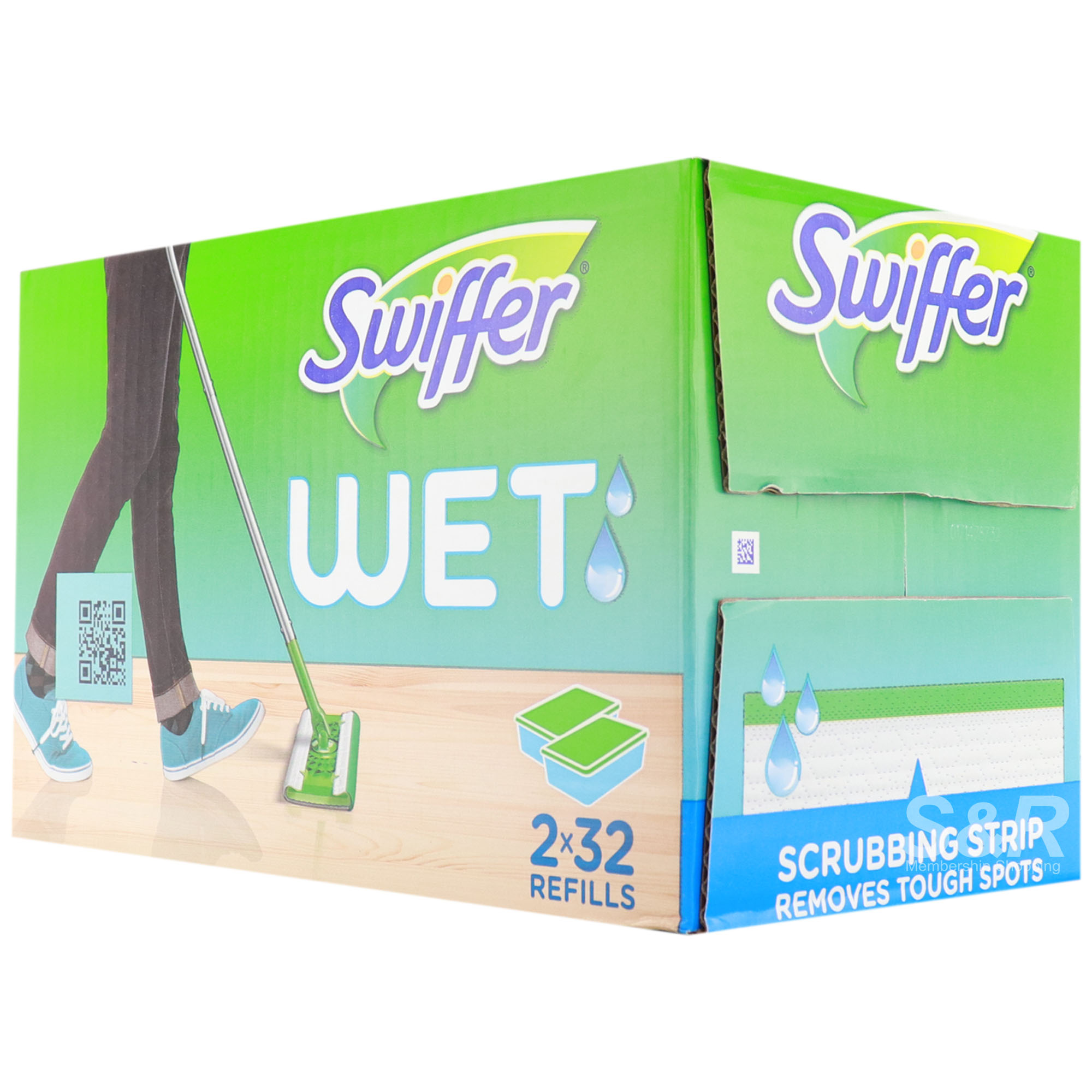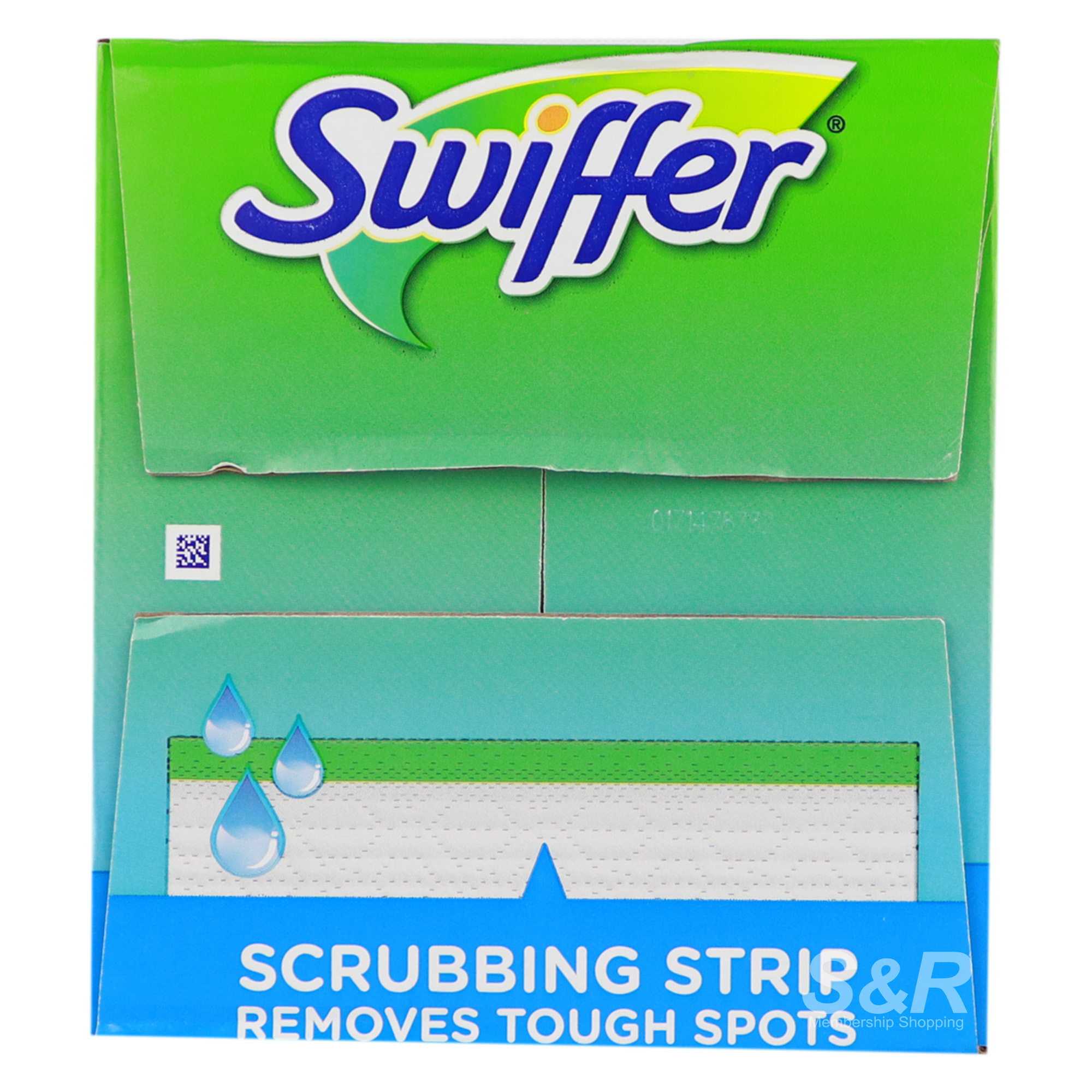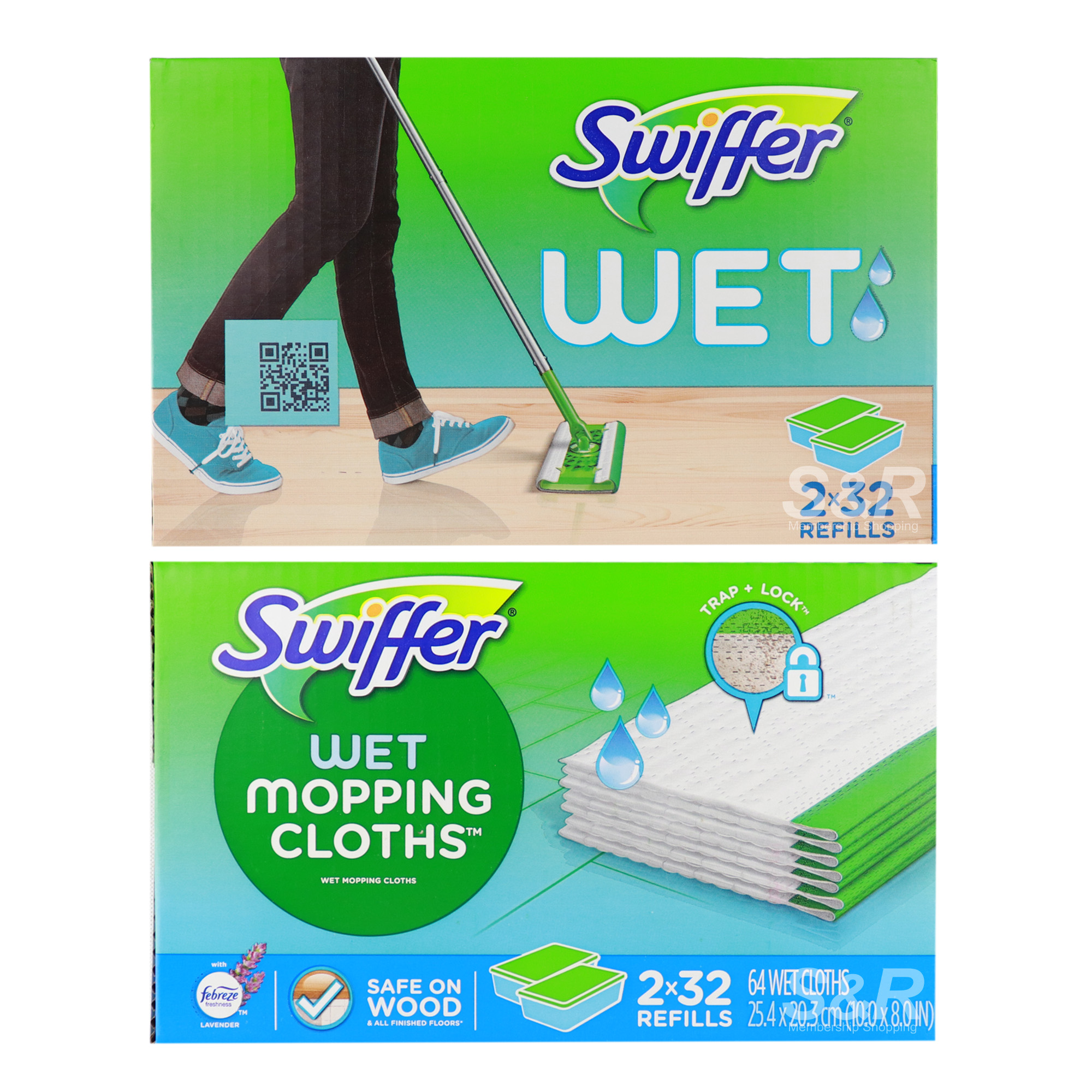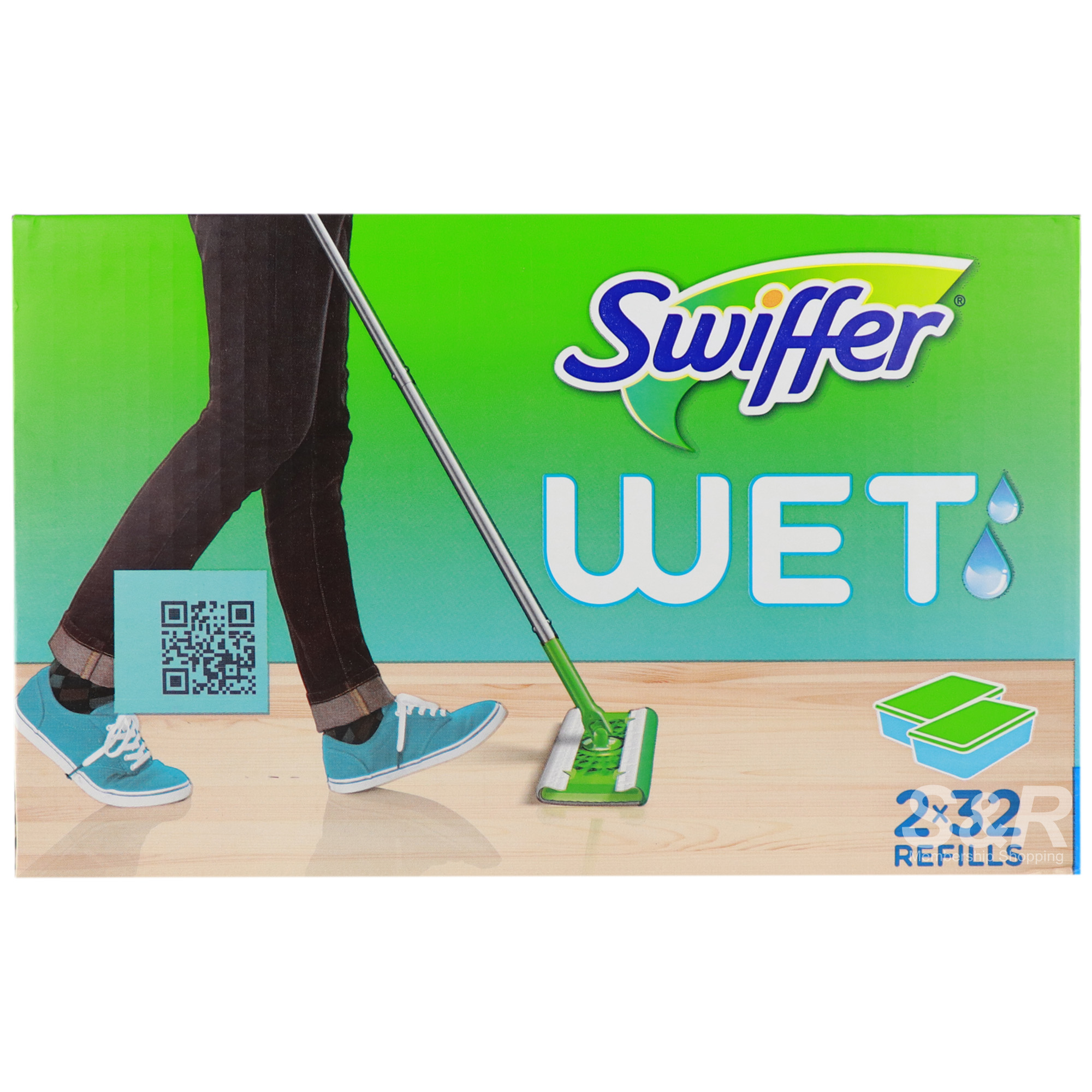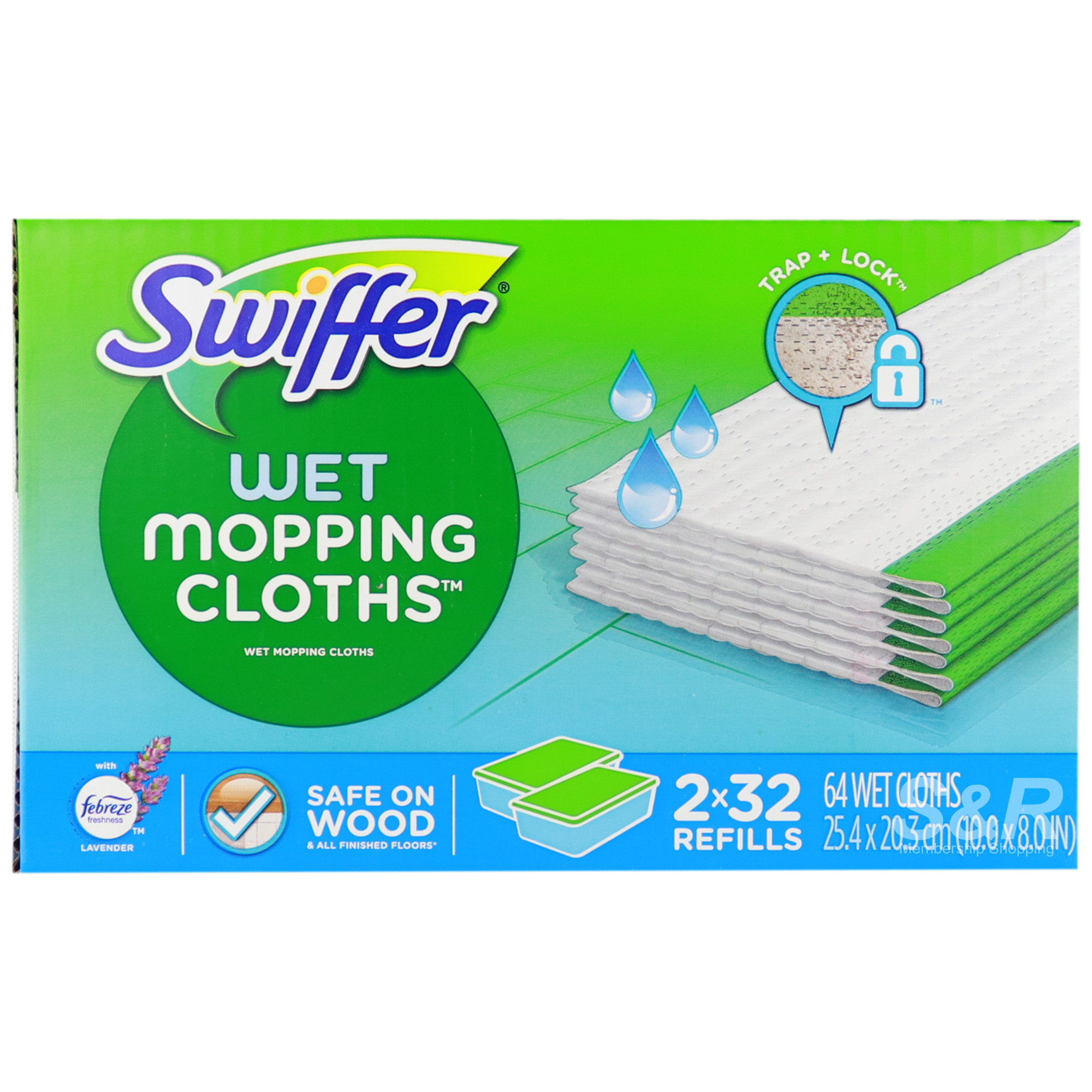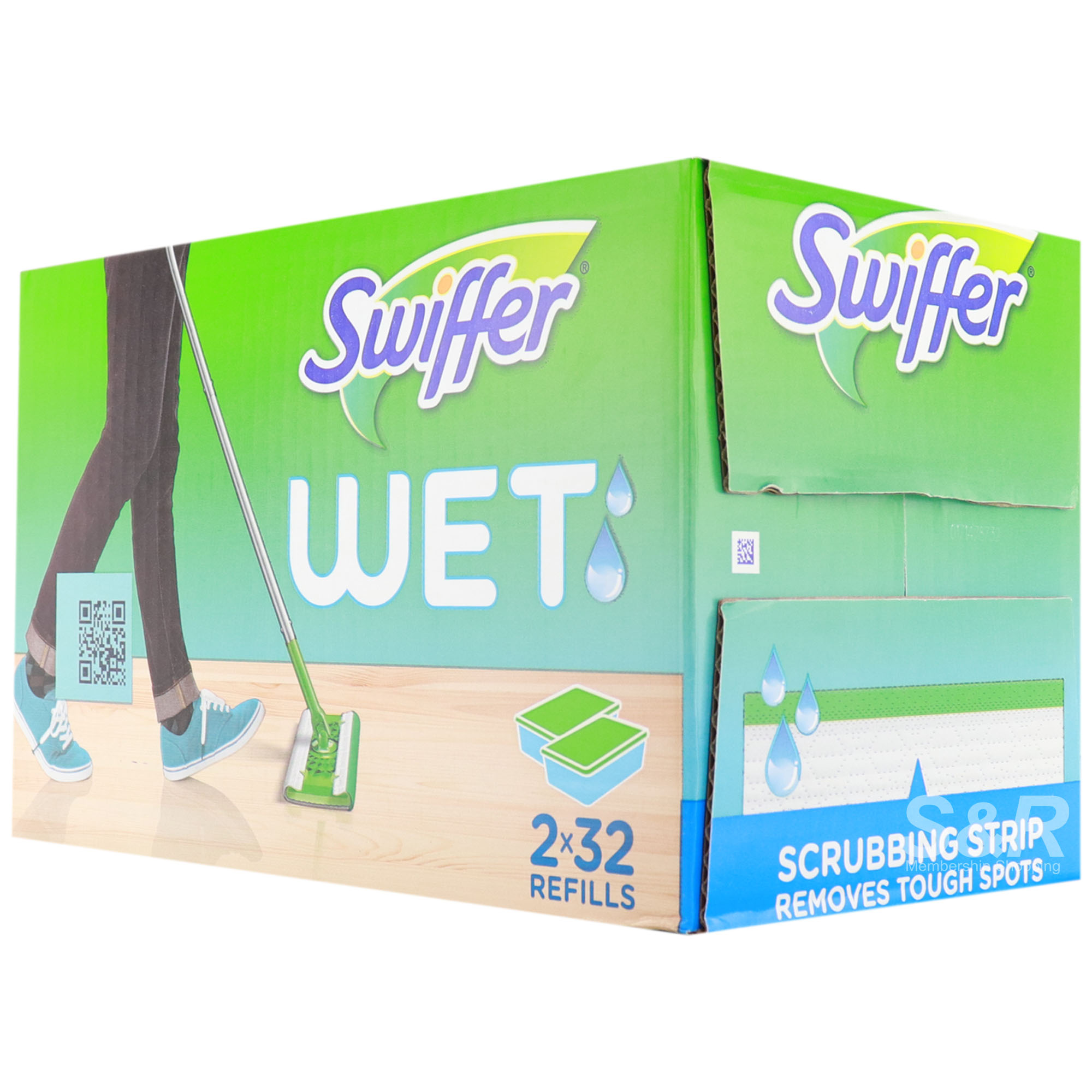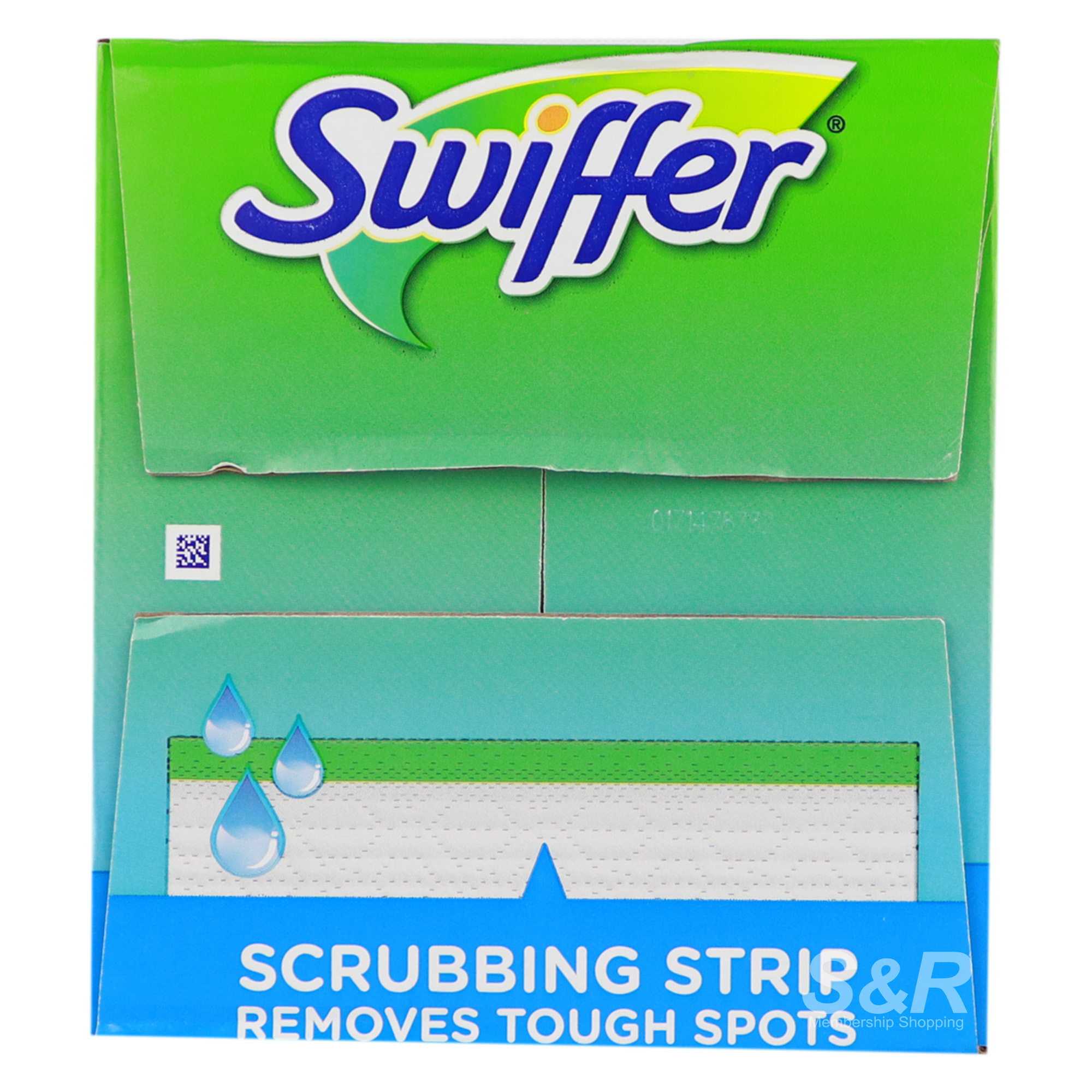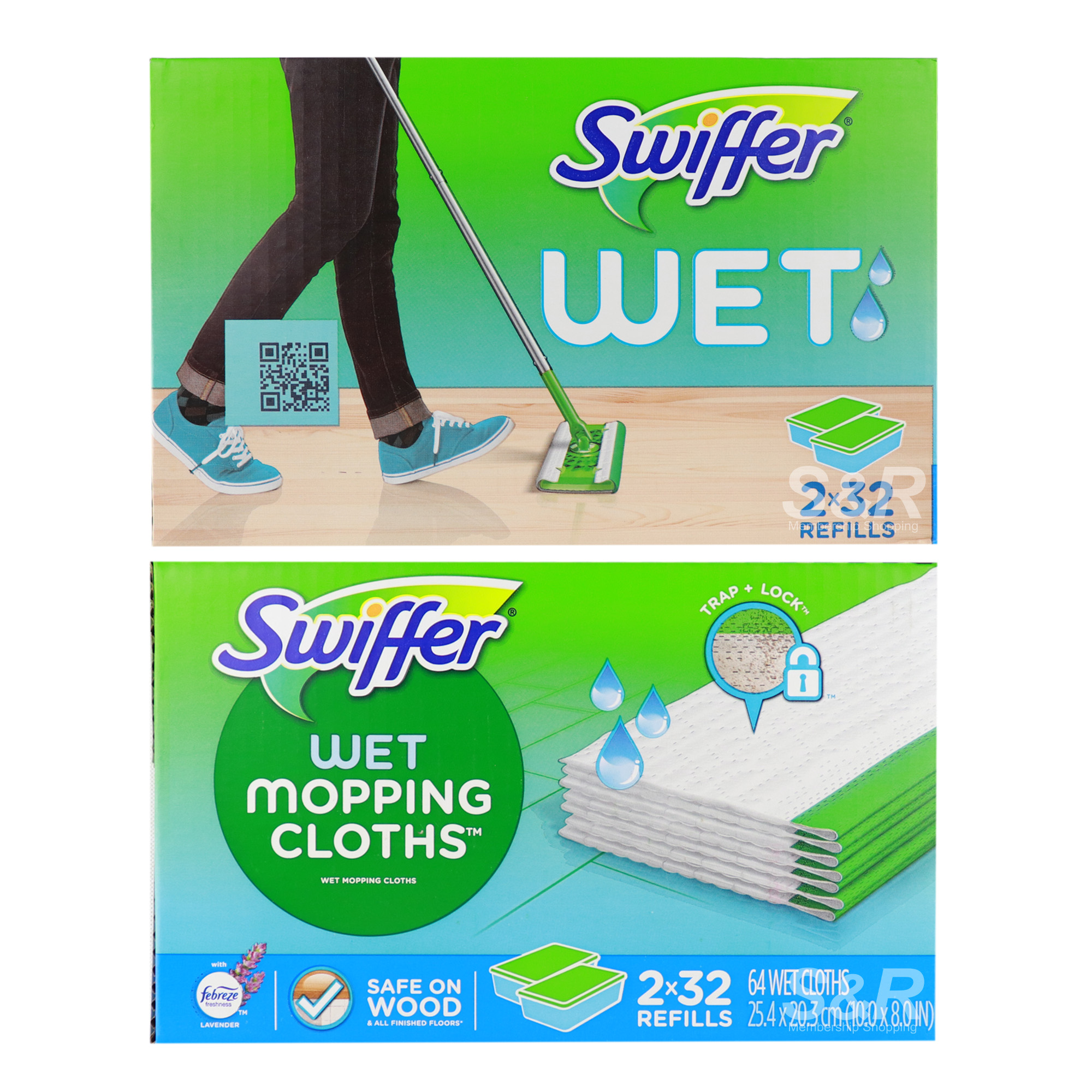 Swiffer Wet Mopping Cloths 64pcs
Features:
Single Item
Wet Mopping Cloths in 1 box
Suitable for wood floors and other finished floors
Scented with febreeze
Product of USA
Actual Weight: 4.34 KGs
Product Dimensions: 12 x 7 x 7.5
---
With a built-in scrubbing strip capable of removing tough stains in tough spots, the Swiffer Wet Mopping Cloths are a great selection or alternative for your mopping and wet cleaning needs. It also has a textured wet cloth portion that can trap and lock dirt deep in the cloth similar to the Swiffer Dry Sweeper Cloths do. Even though it is wet, it is guaranteed safe for wood and all kinds of finished floors. Scednted with Febreeze lavender, you're floors will not only be left spotless and clean, but smeeling good all around too

Directions for use:

Wipe floor with cloth and allow to dry. Wash hand after use. Use scrubbing strip to remove tough spots from dred-on foods to scruffs.

1. Attach.
2. Clean.
3. Flip & Scrub.
4. Remove when dirty.

Keep out of reach of children and pets to avoid harmful ingestion.

In case of eye contact or prolonged exposure to skin, flish with water to reduce irritation. If irritation persists, call a physicain.

Avoid exerting excessive pressure on the mop pole when cleaning as breakage may occur.