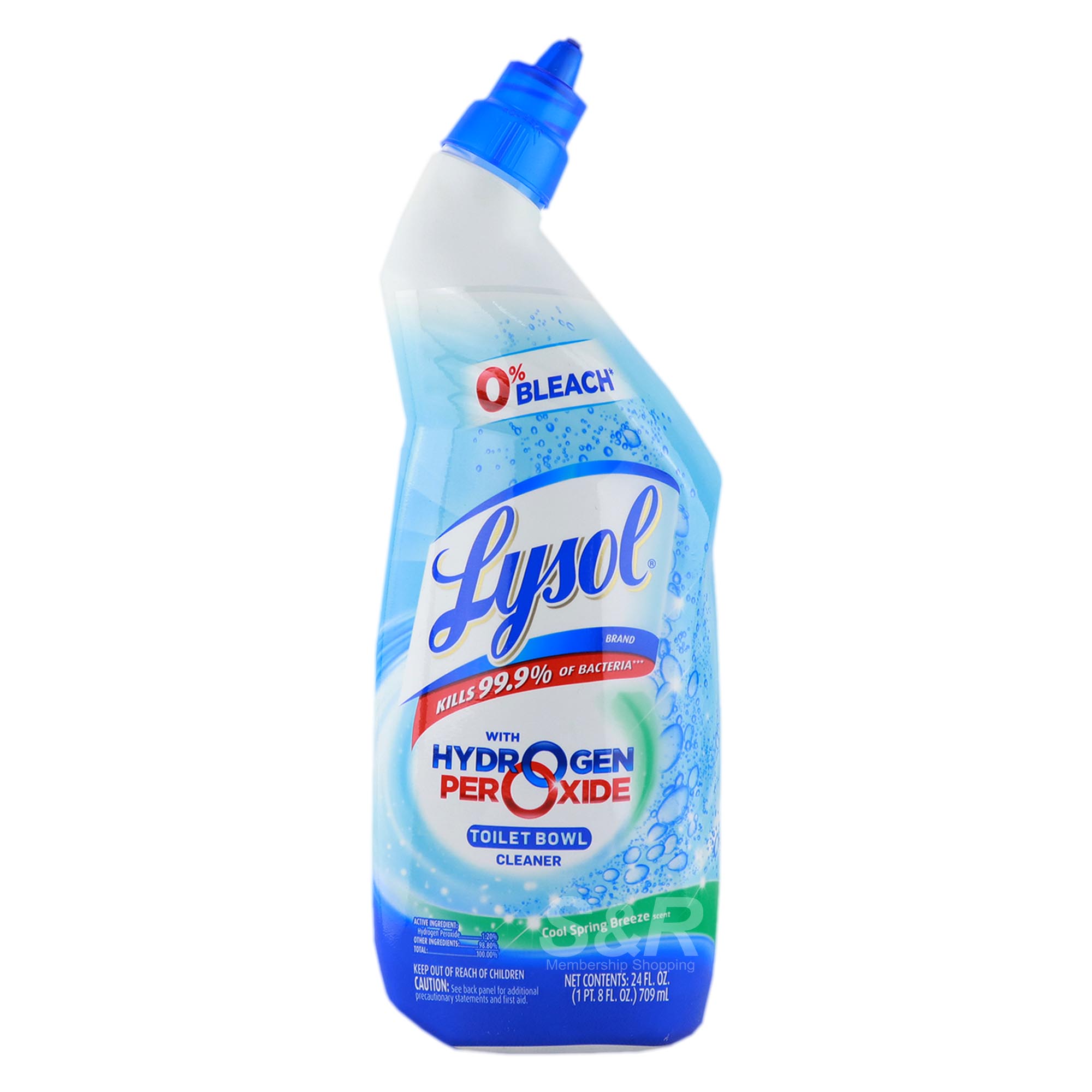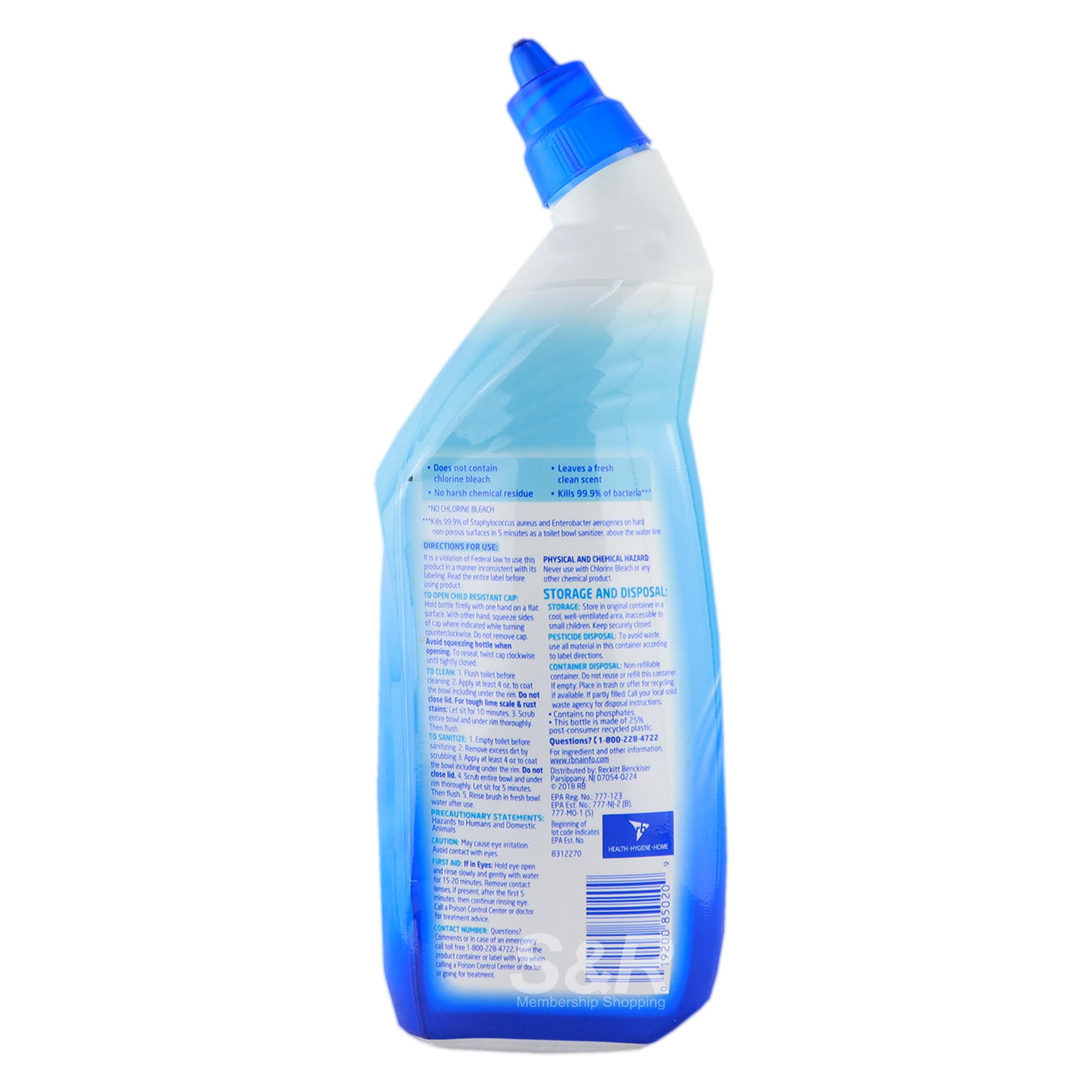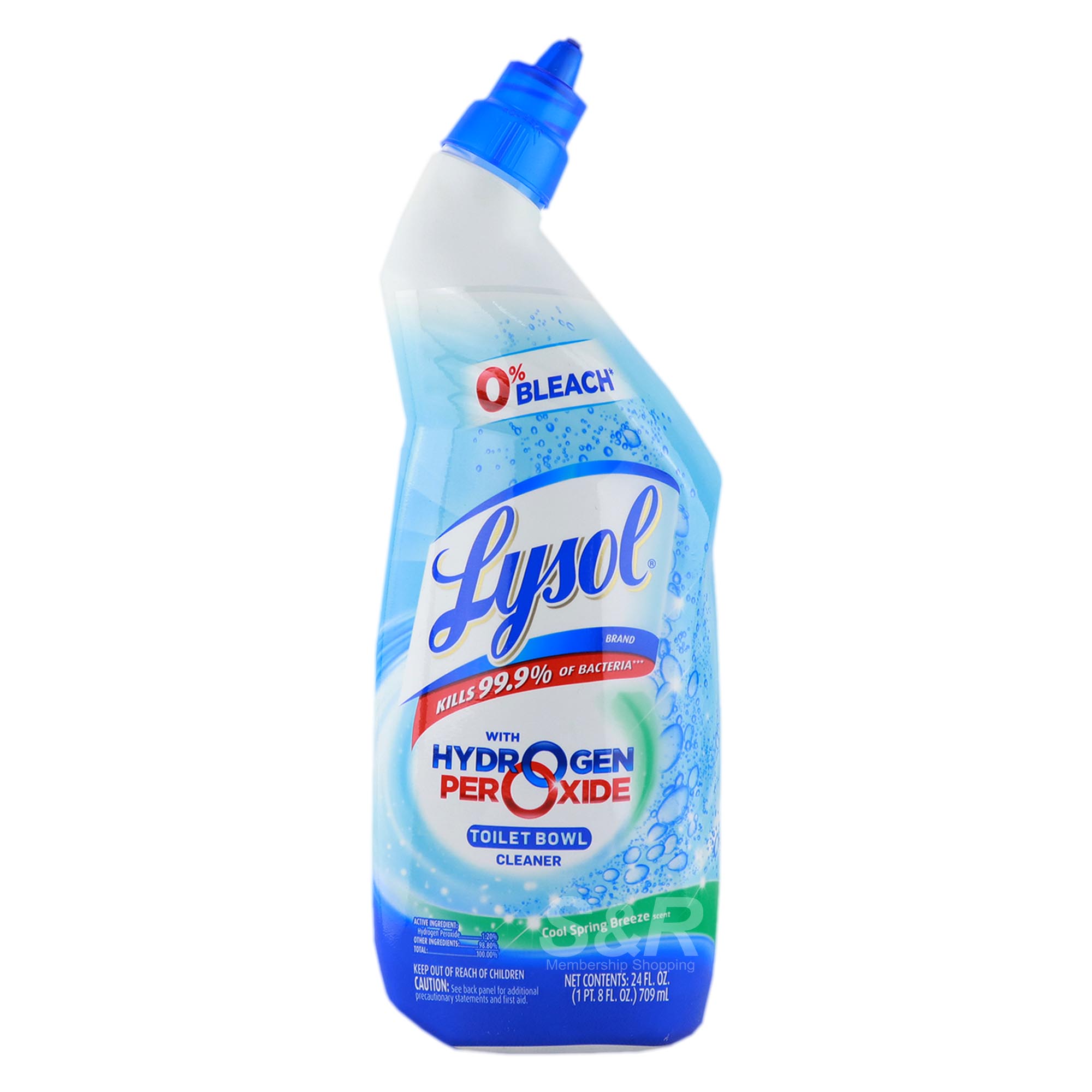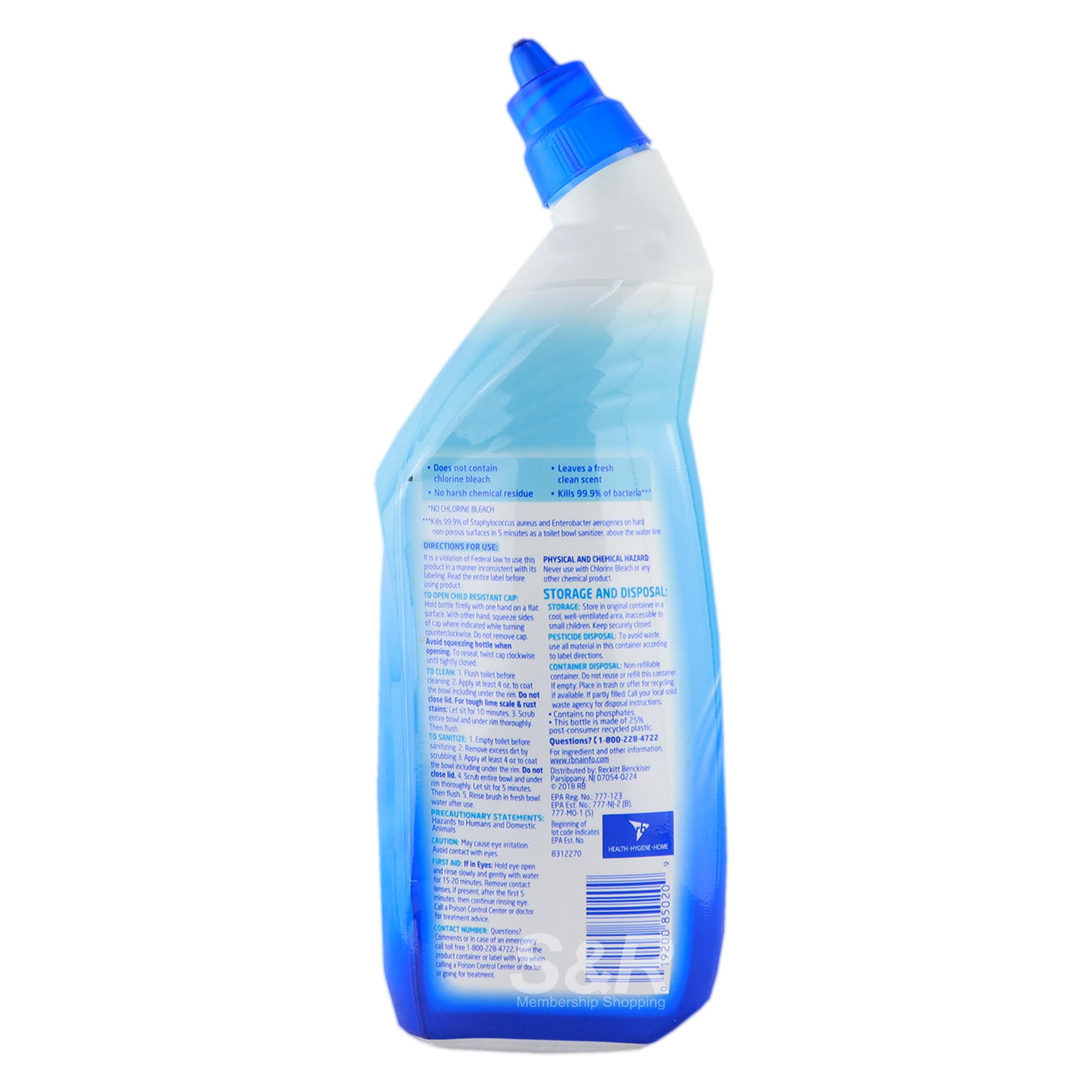 Lysol Toilet Cleaner with Hydrogen Peroxide 709mL
Features:
Single Item
Toilet Cleaner solution in 1 plastic bottle
Kills 99.9% of bacteria
Leaves a Cool Spring Breeze Scent
No harsh chemical residue
Actual Weight: 0.8 KGs
Product Dimensions: 4 x 2 x 10.5
---
Scrubbing surfaces for hours on end got you scratching your head for minimal results in your toilet bowls, walls, bathroom floor, and other surfaces? No more agonizing hours just to get decent cleaning in the bathroom, only Lysol Toilet Cleaner with Hydrogen Peroxide now! This toilet cleaner contains strong germ-killing powers of Hydrogen Peroxide that kill 99.9% of bacteria, making your bathroom sparkly clean and germ-free. It reaches down to the narrowest crevice of your bathroom walls, floor, and bowls; making sure that everything exceeds your expectations.

So, leave the hard work to Lysol Toilet Cleaner with Hydrogen Peroxide so you don't have to – cleaner bathroom, happier and safer no. 2's… or just about taking blissful baths!

Store in original container in a cool, well-ventilated area, inaccessible to small children. Keep securely closed.

Do not reuse or refill this container. If empty, place in trash or offer for recycling.