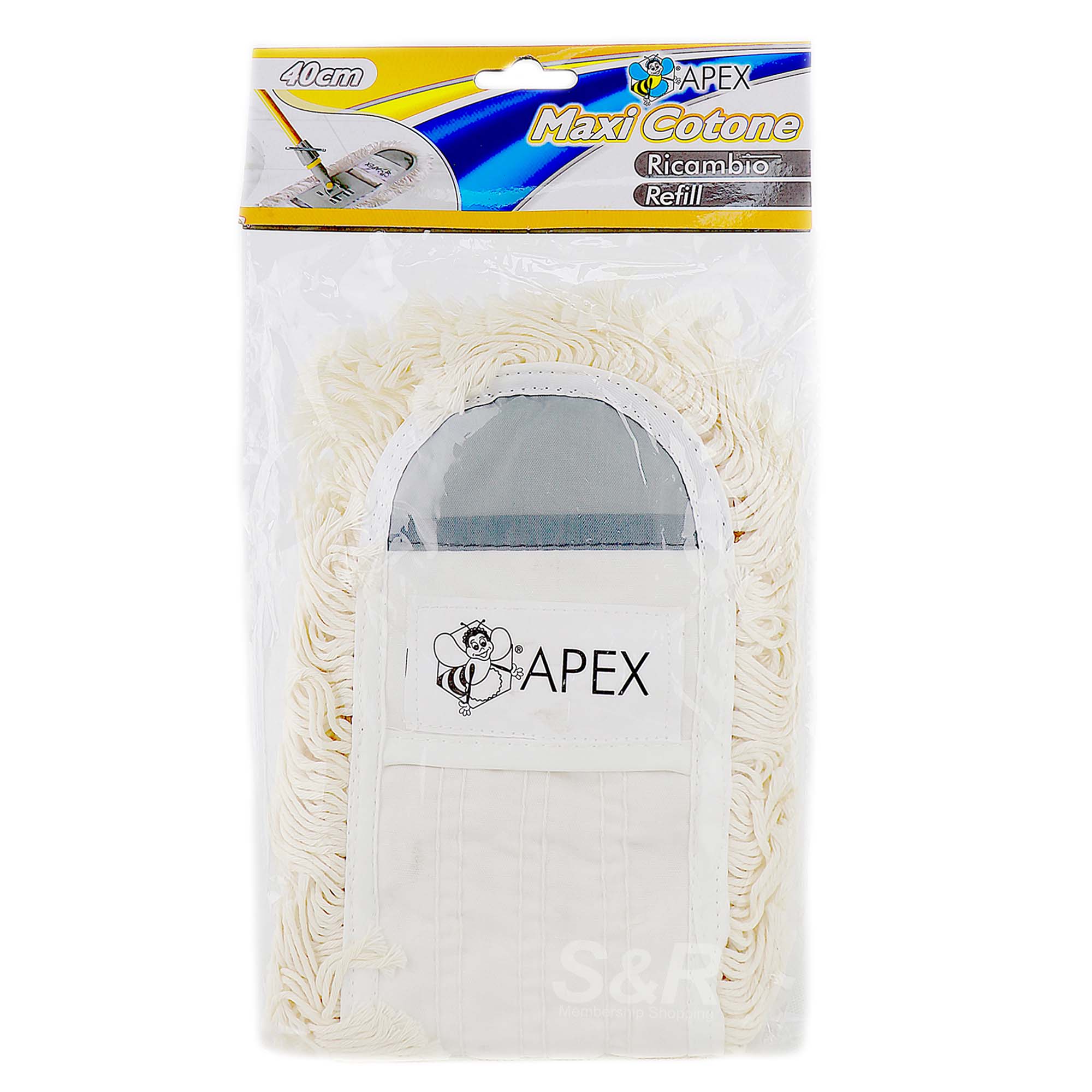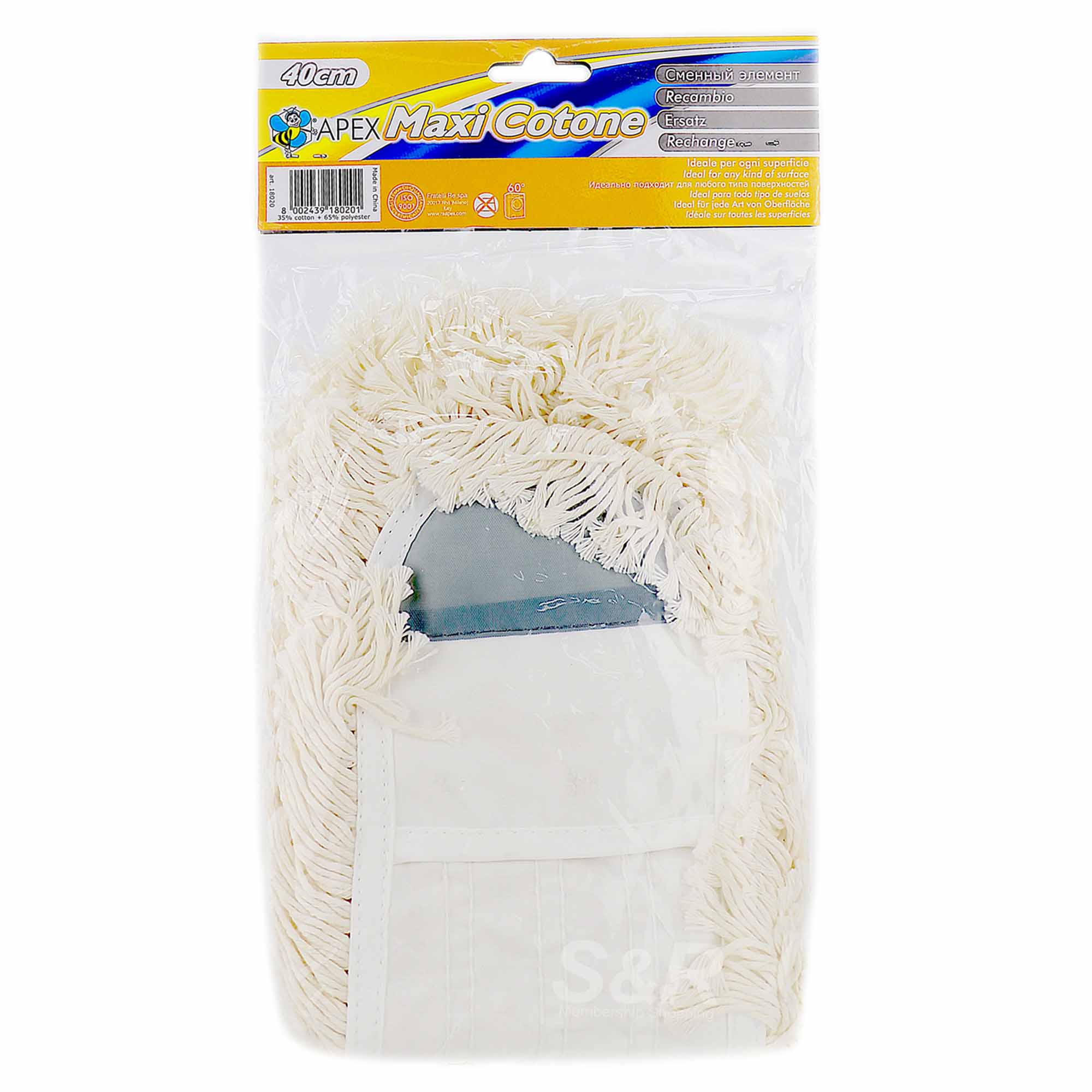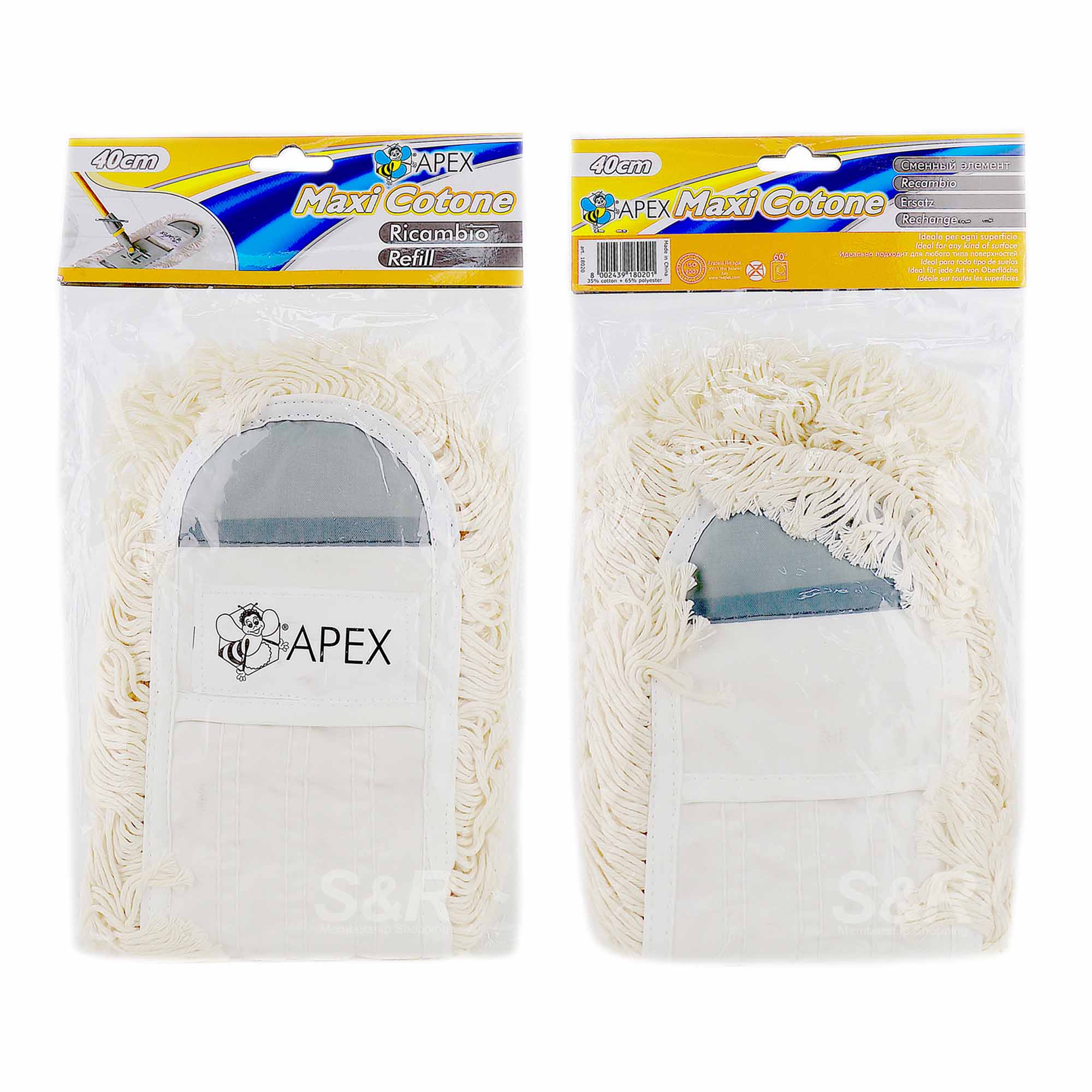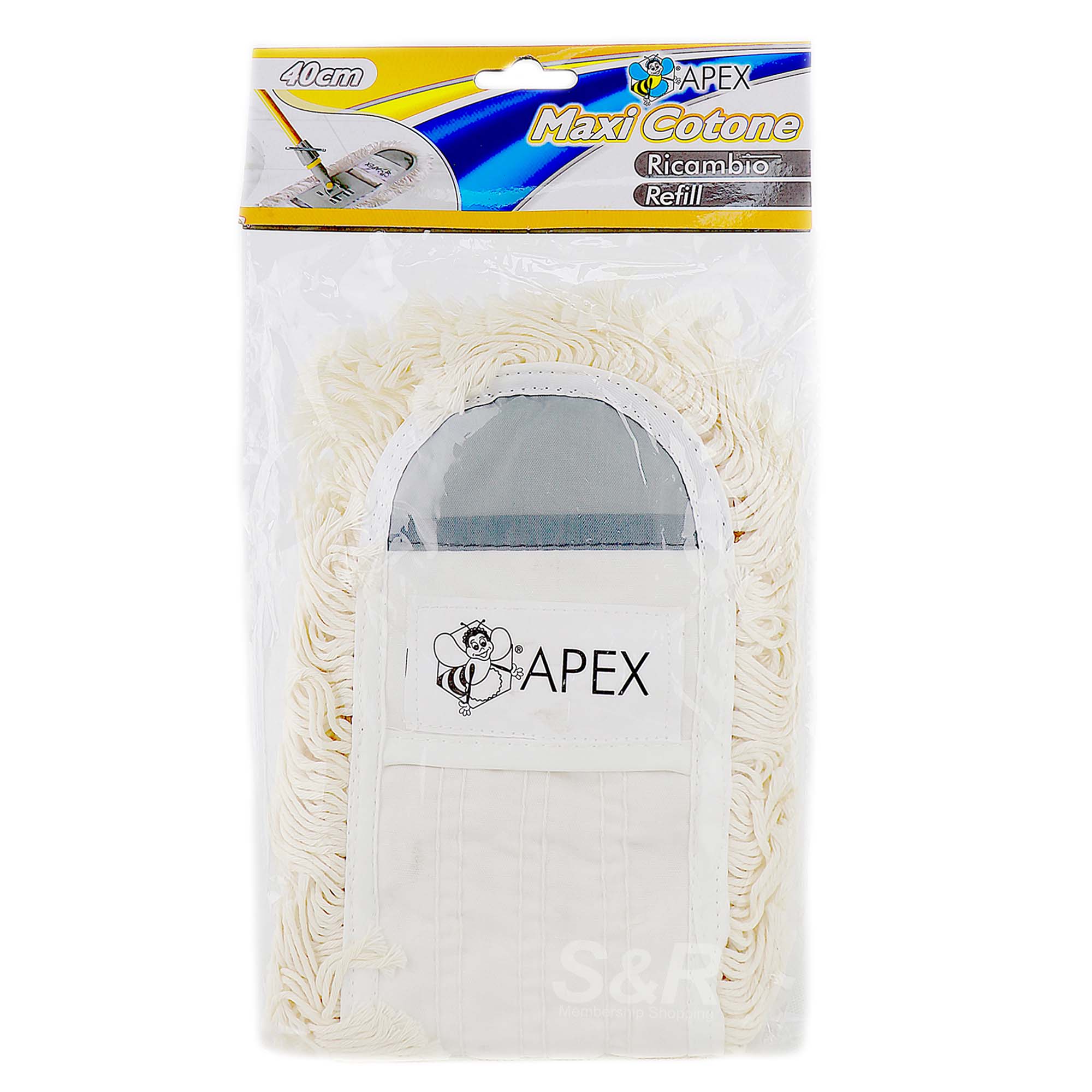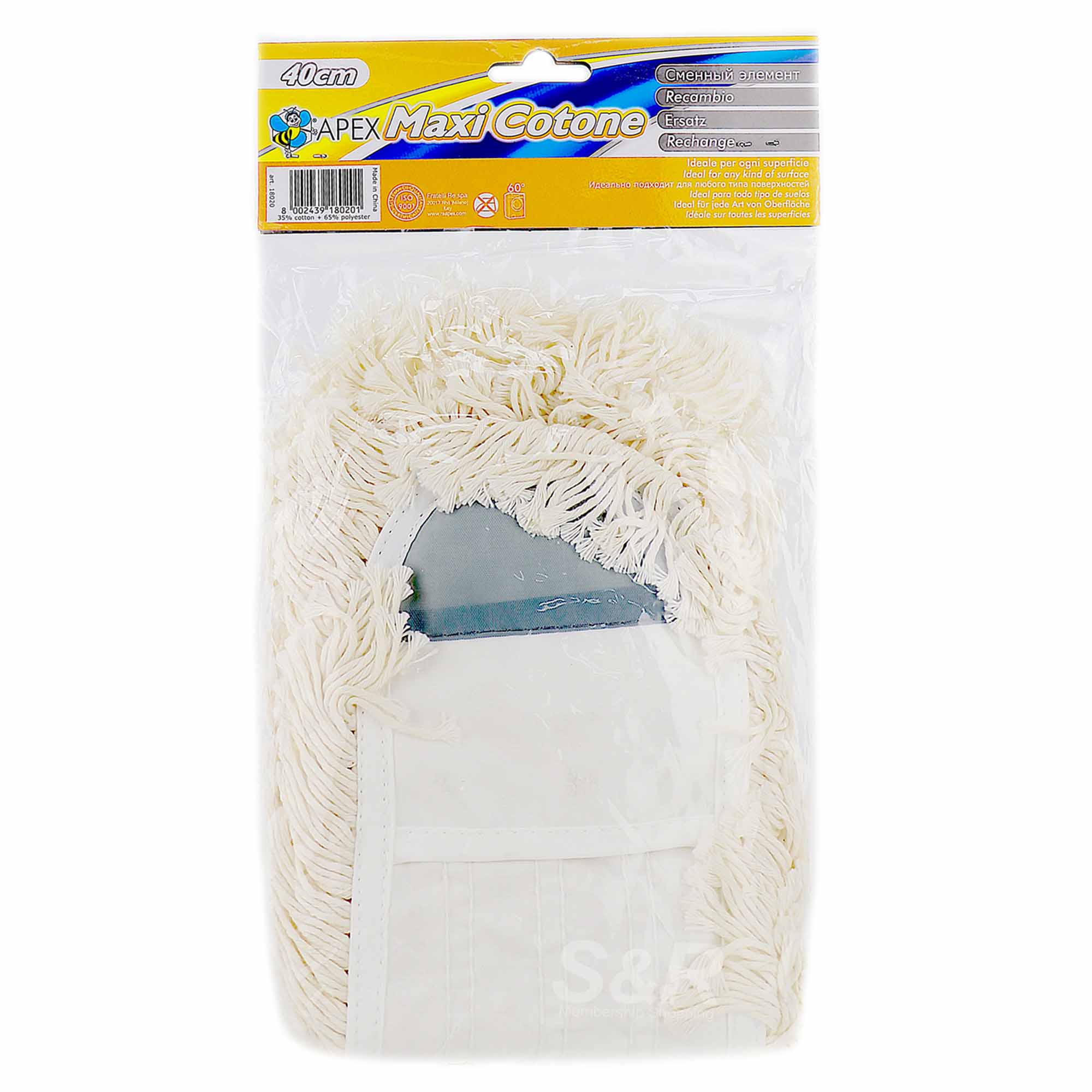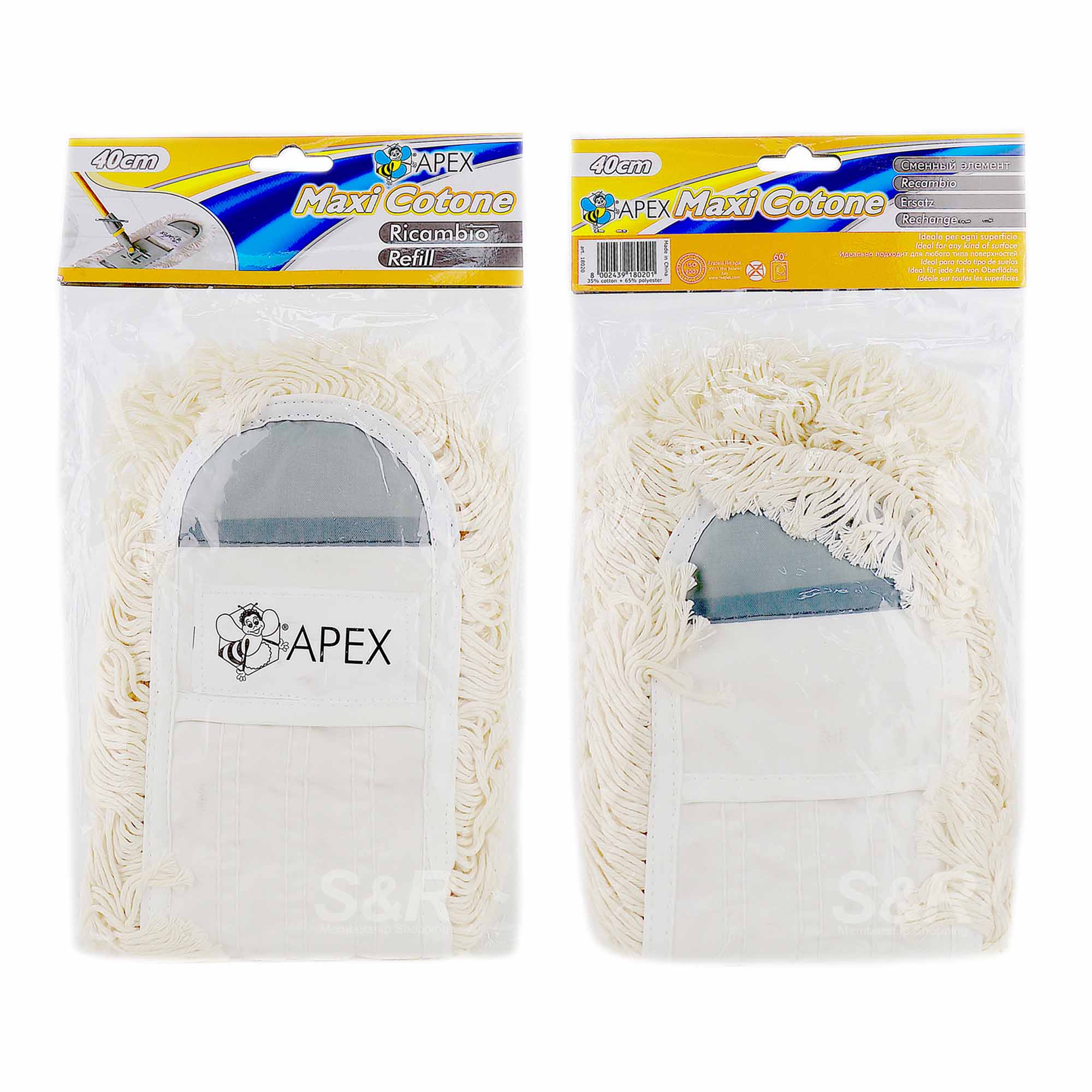 Apex Maxi Cotone Mop Refill 40cm 1pc
Features:
Single Item
Cotton Mop Refill in 1 plastic packaging
Ideal for any kind surface
Absorbent
Product of Italy
Actual Weight: 0.14 KGs
Product Dimensions: 7 x 1 x 13
---
Cotton? Let's get it ON! Reinforcing your battle armors with a softer, yet stronger and bolder element. When you think of cotton, you visualize a picture of soft, tranquil, and mellow metaphors, but in the case of Apex Maxi Cotone Mop Refill! It's the perfect and stronger Mop Refill for your cleaning needs.

Though it is softer, it promises extra absorbing powers that can ultimately face your cleaning arch nemesis such as leaks, spills, and puddles! No floor is wet with Apex Maxi Cotone Mop Refill. It offers drier and safer floors for you and your family. Get yours now at S&R Membership Shopping!

Store in a dry, cool place.

Sanitize properly before and after using. Dispose properly.

Keep away from source of fire.