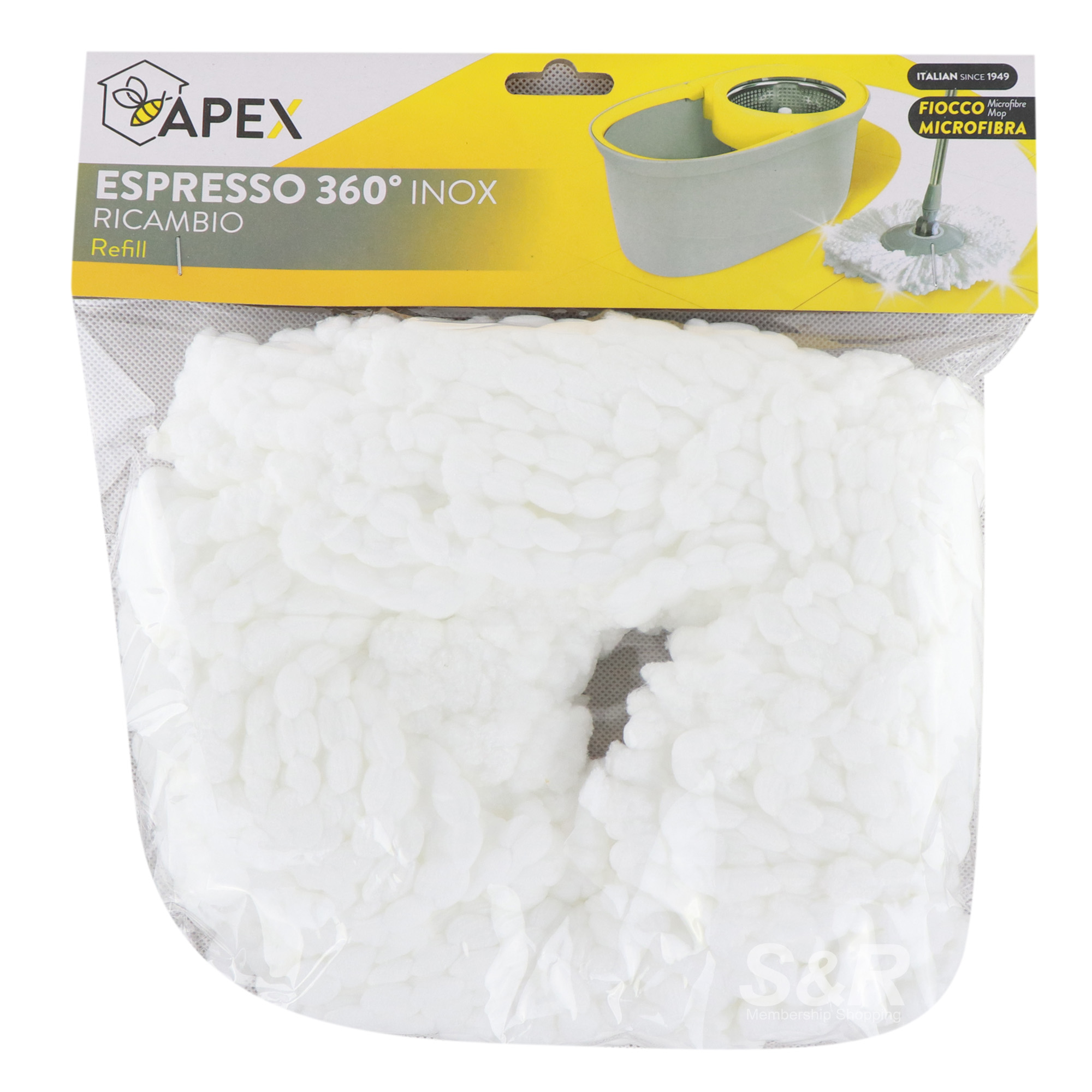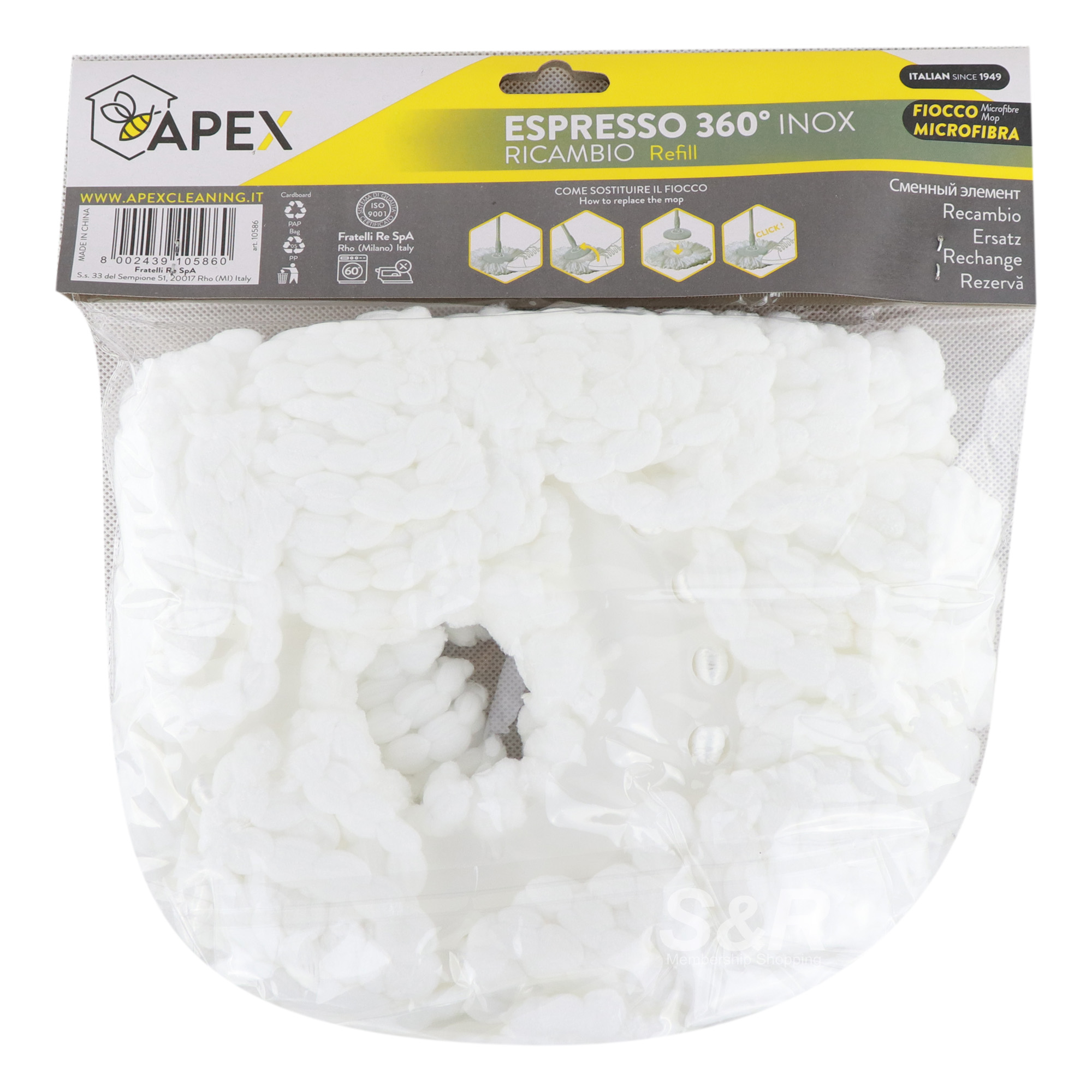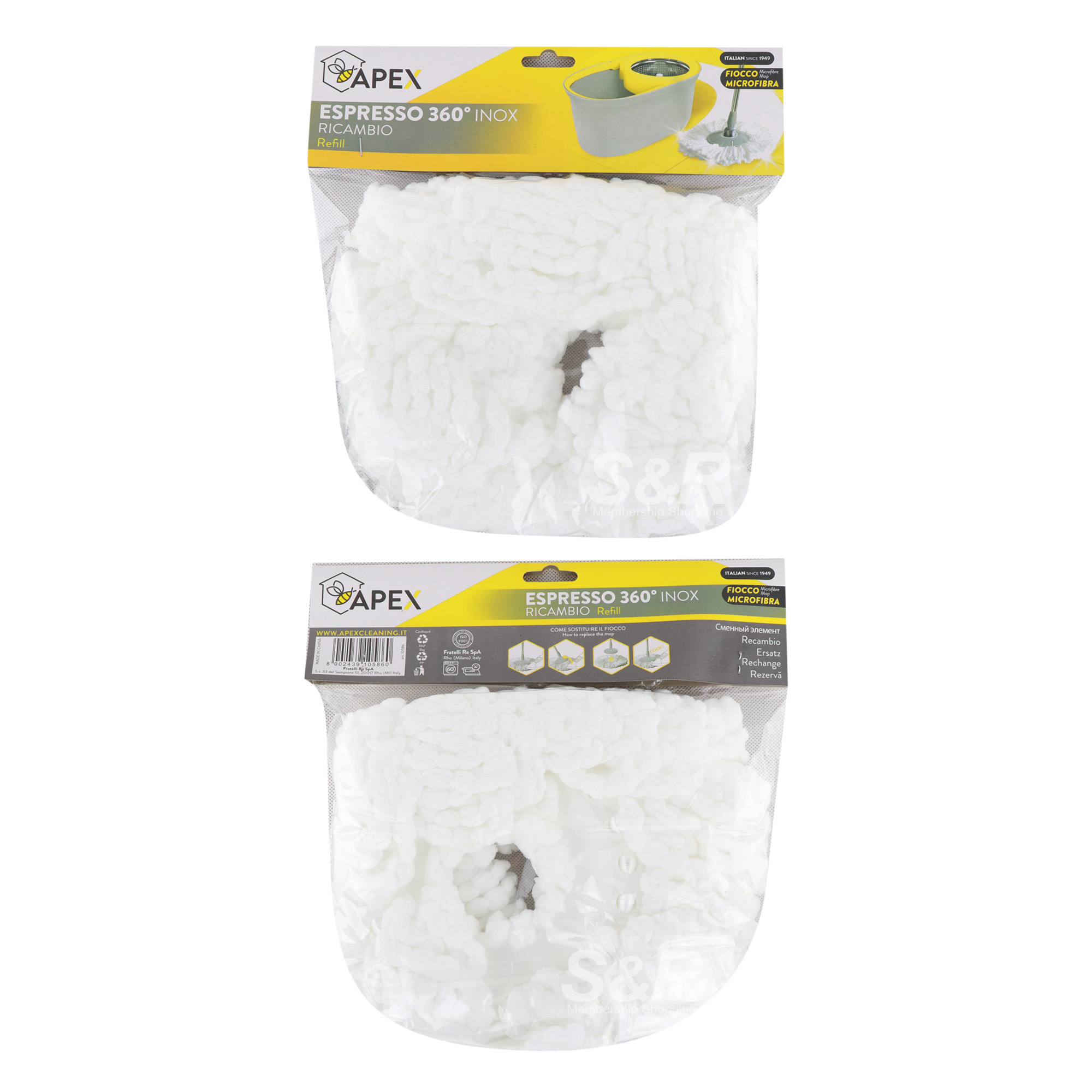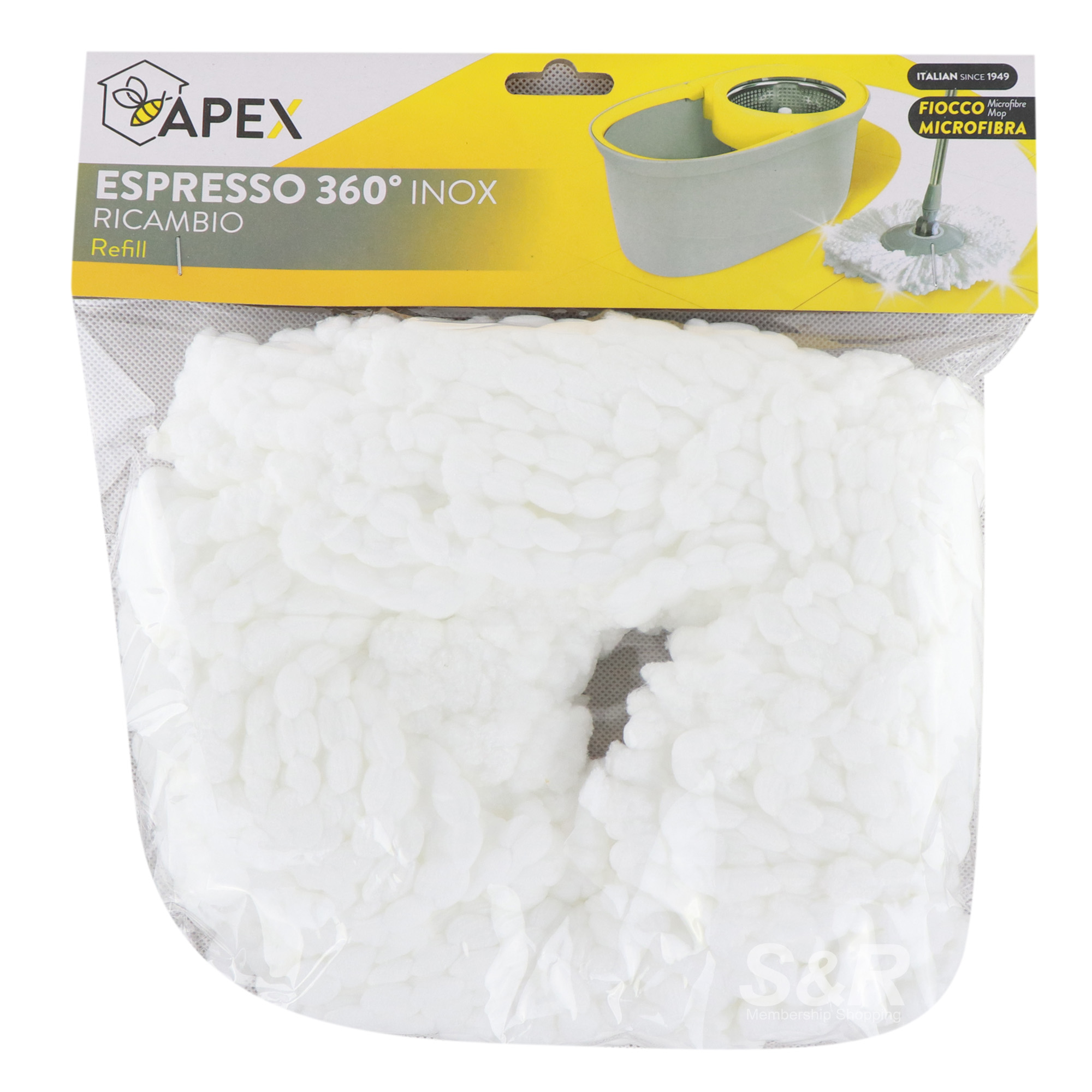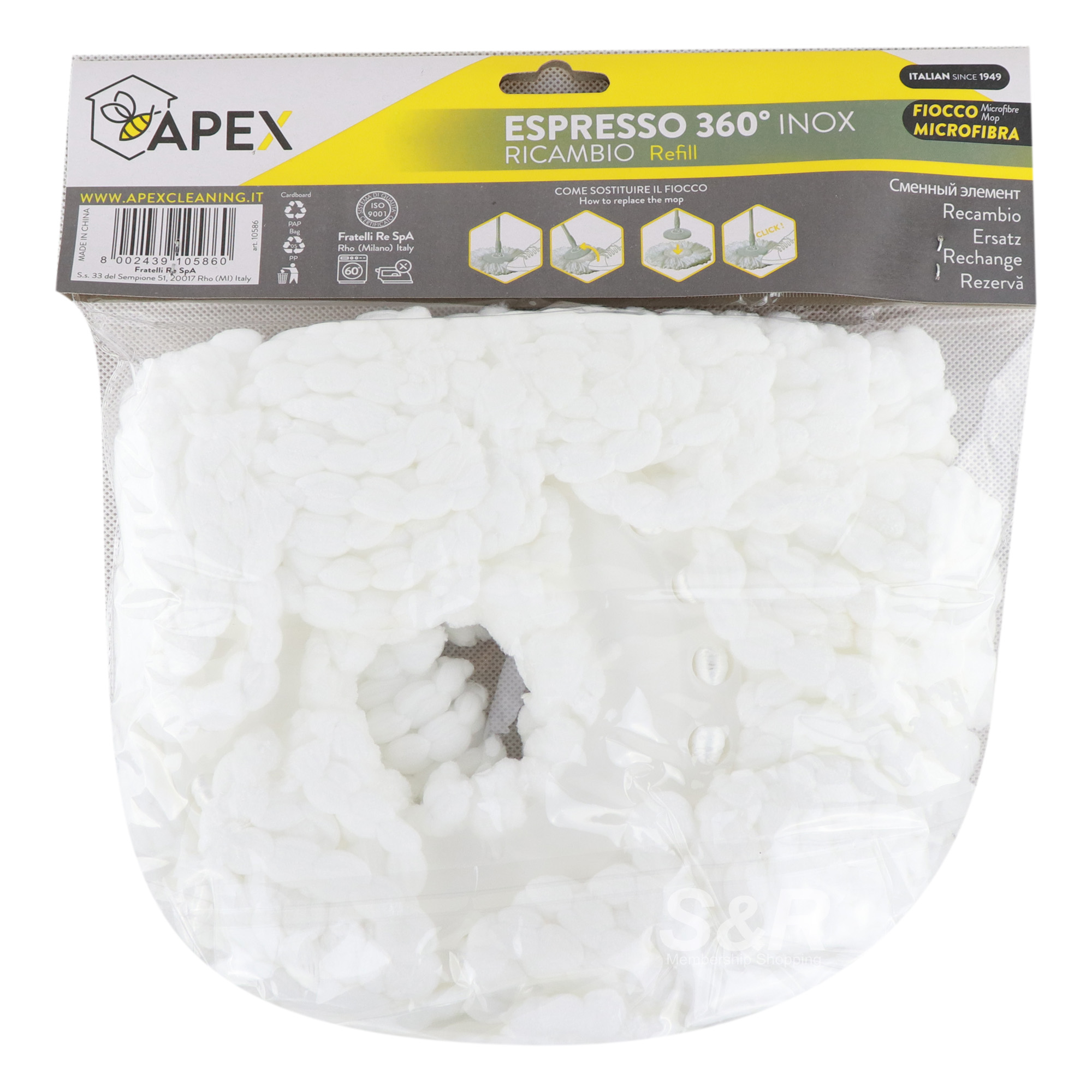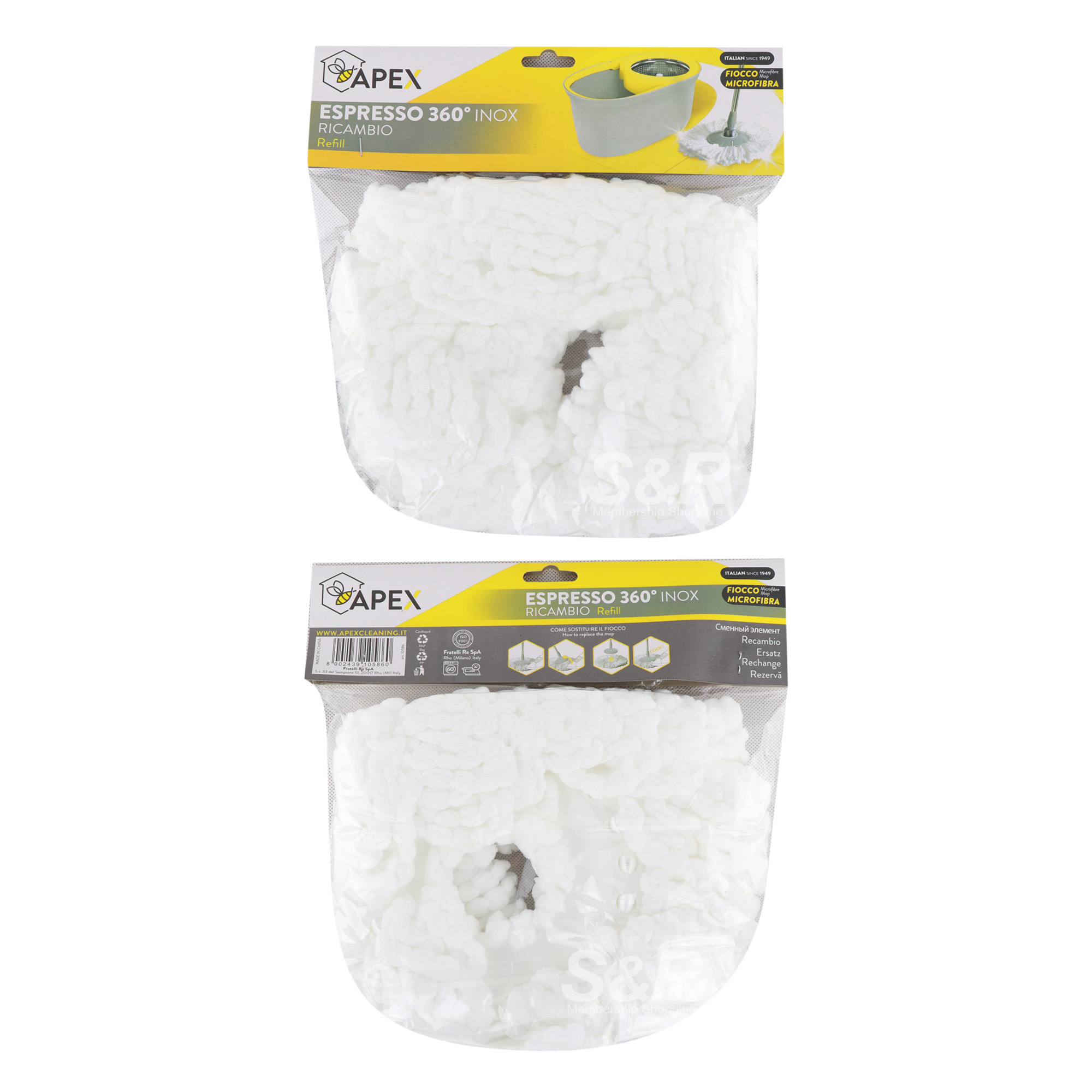 Apex Espresso 360° Mop Refill 1pc
Features:
Single Item
Mop Refill Head in 1 plastic packaging
Microfibre Material
Designed for Apex Espresso 360 Mop Set
Product of Italy
Actual Weight: 0.14 KGs
Product Dimensions: 11 x 2.5 x 10
---
Let's face it : cleaning floors is never easy. Especially when you only have tools that barely get the cleaning done right.

Keep your Apex Espresso 360 Mop Set at its best with the Apex Espresso 360 Mop Refill. To make the most out for your mopping experience, it's very important to change your mop's head every few weeks or so.

Keeping your floors clean has never been this easier!

This product is especially designed for the Apex Espresso 360 Mop set but may also work with regular mop handles.