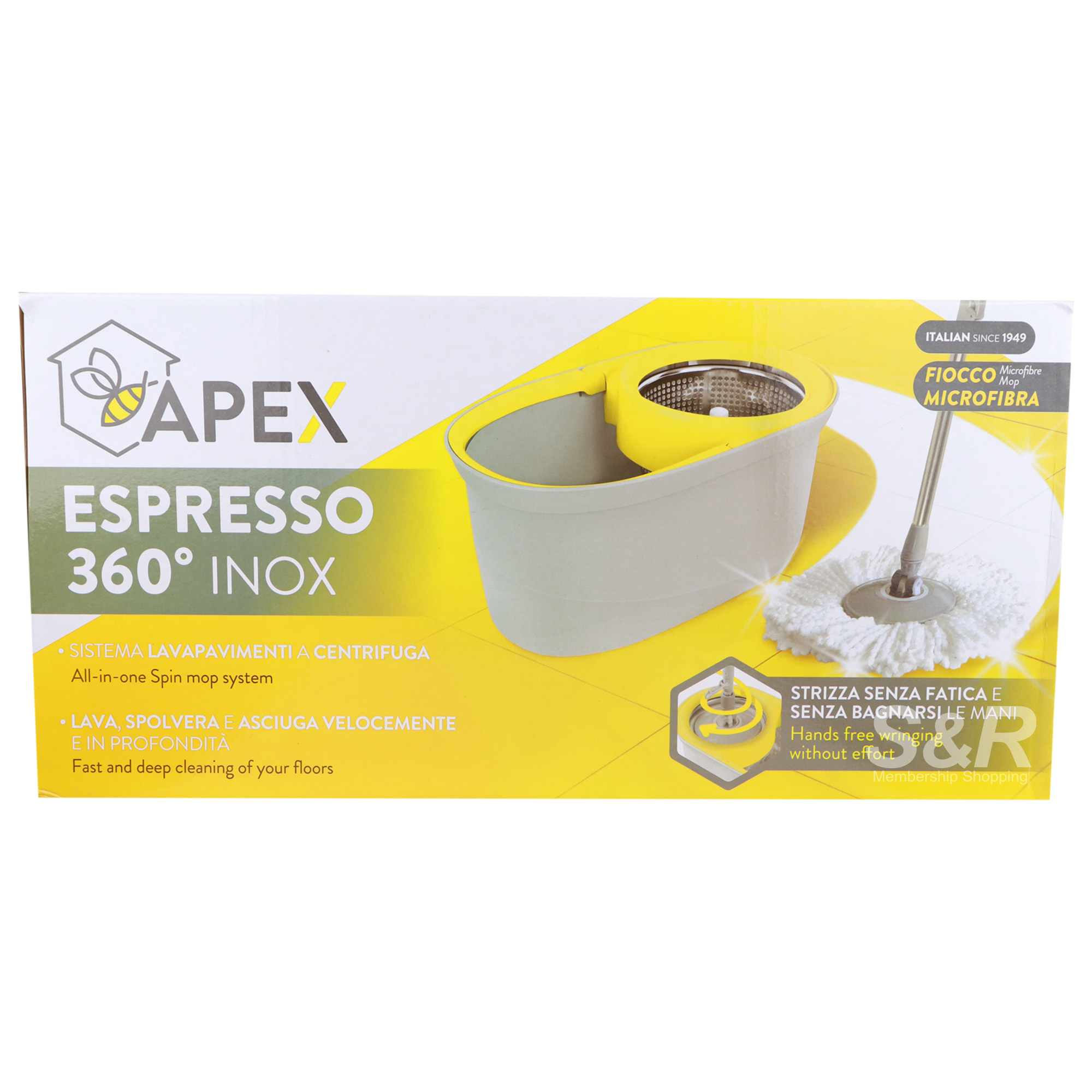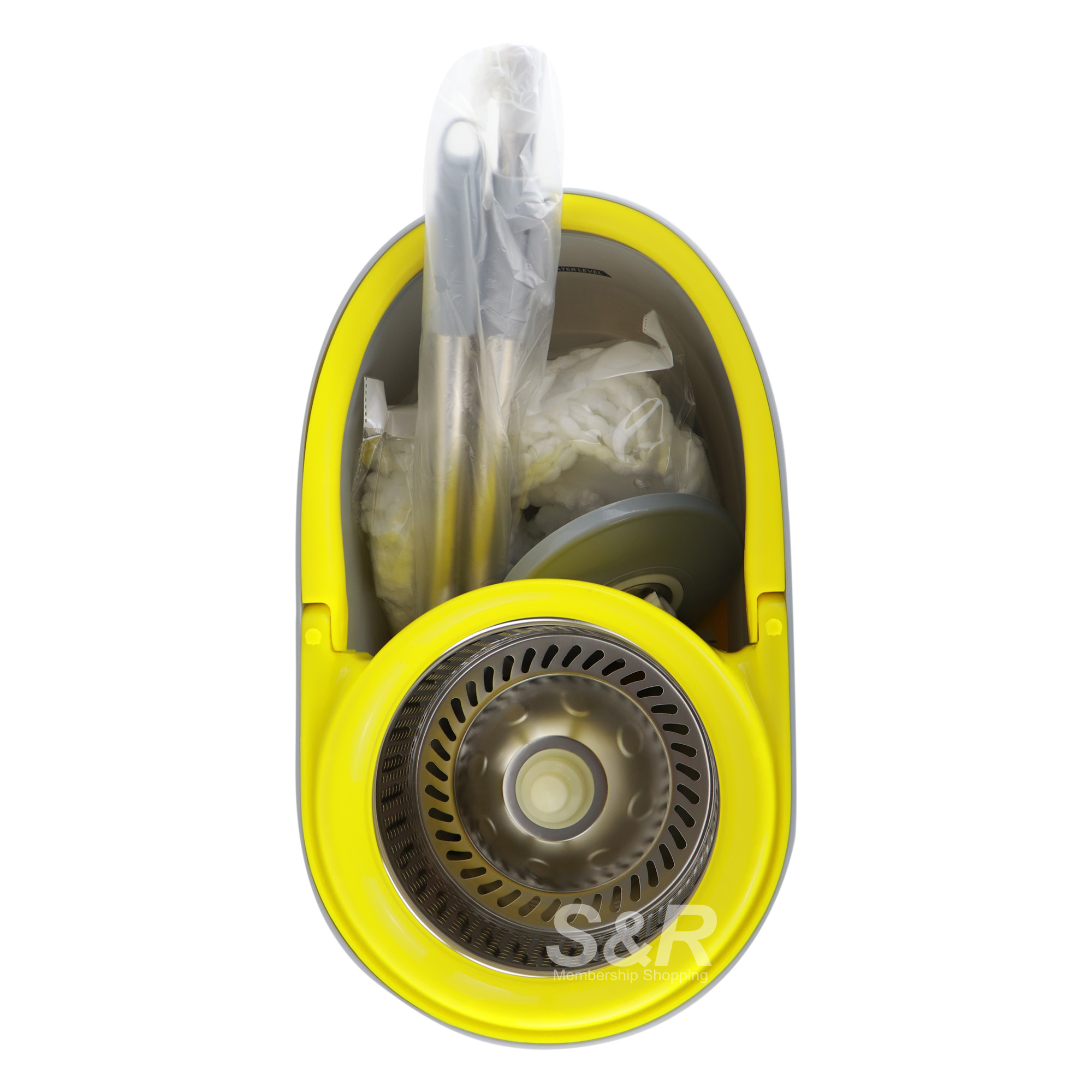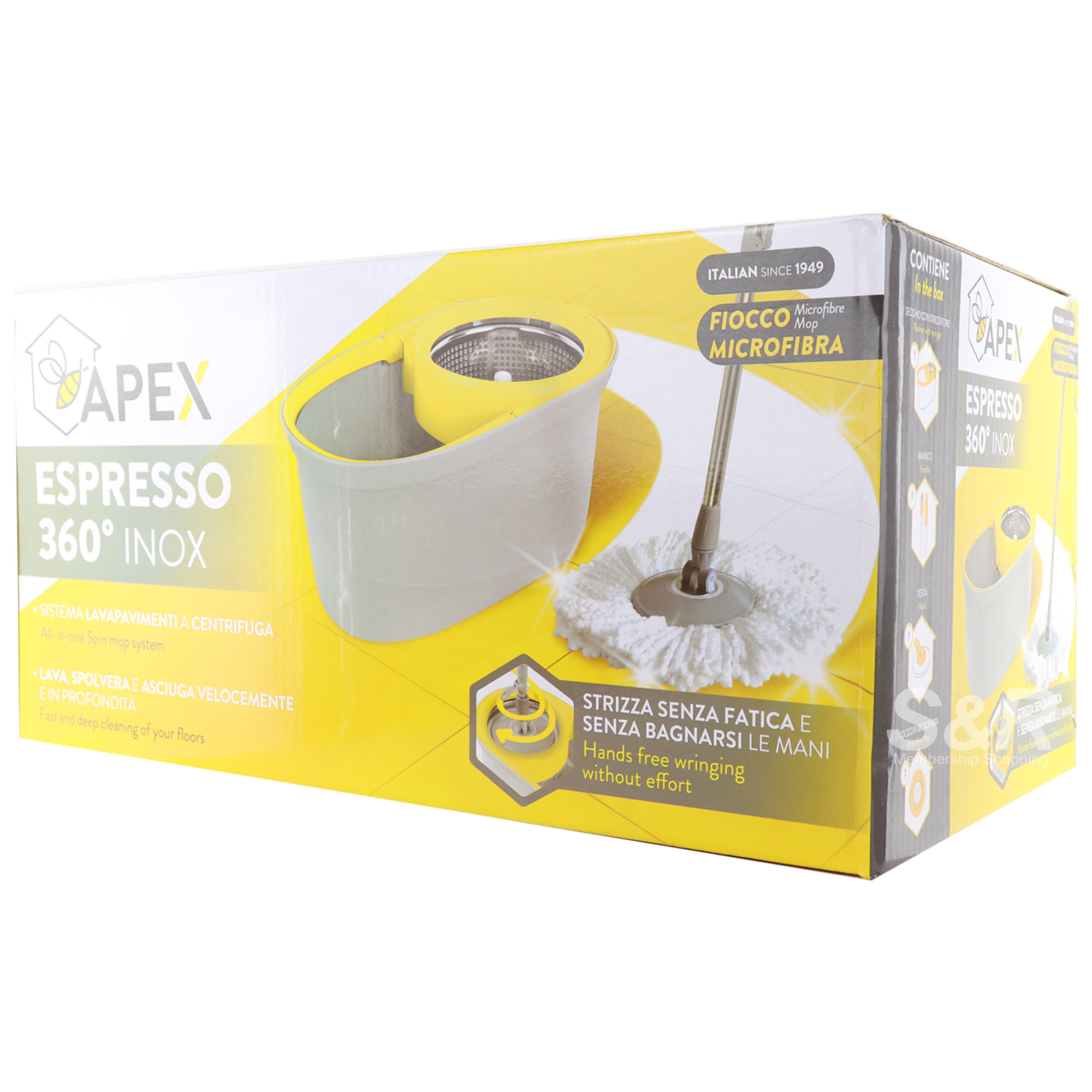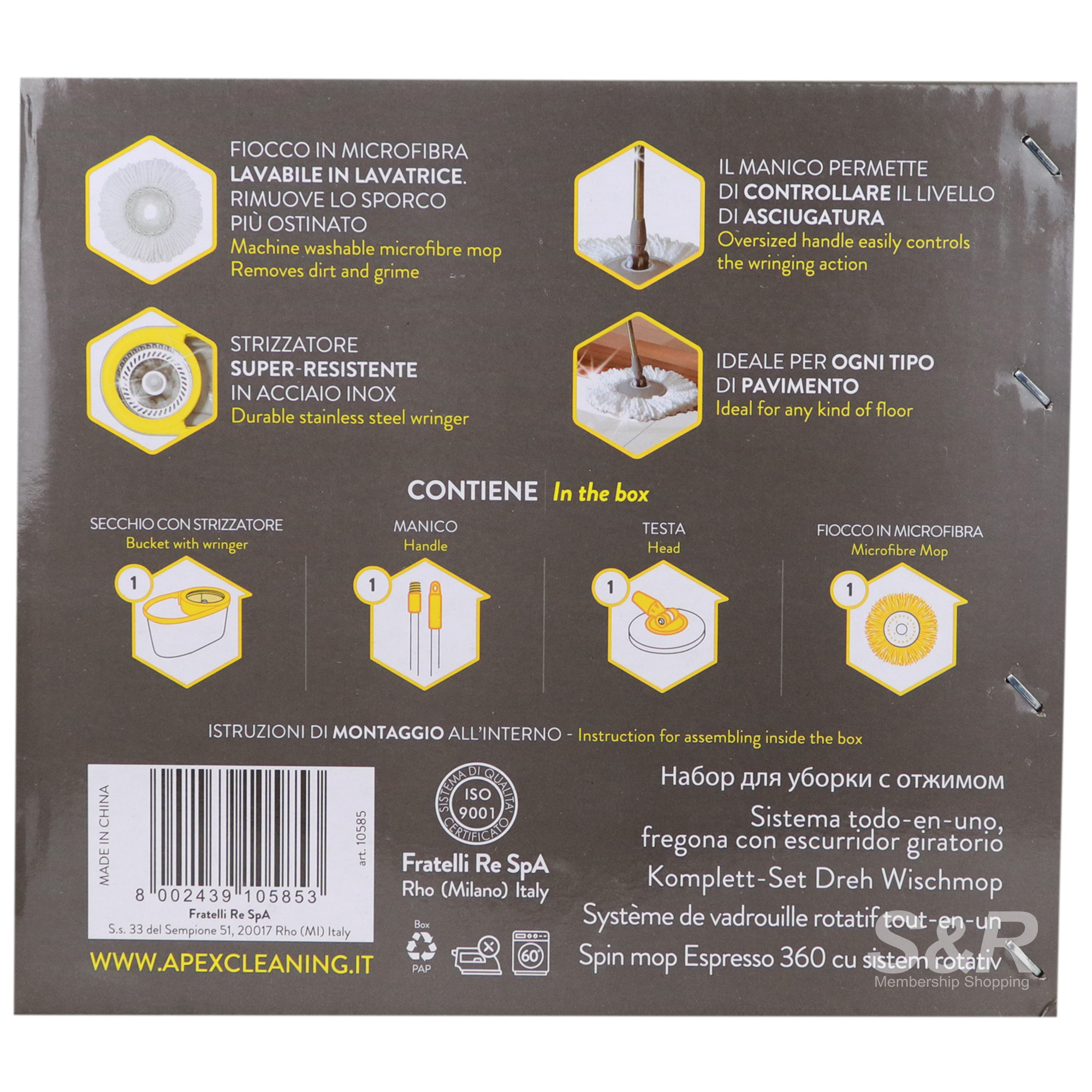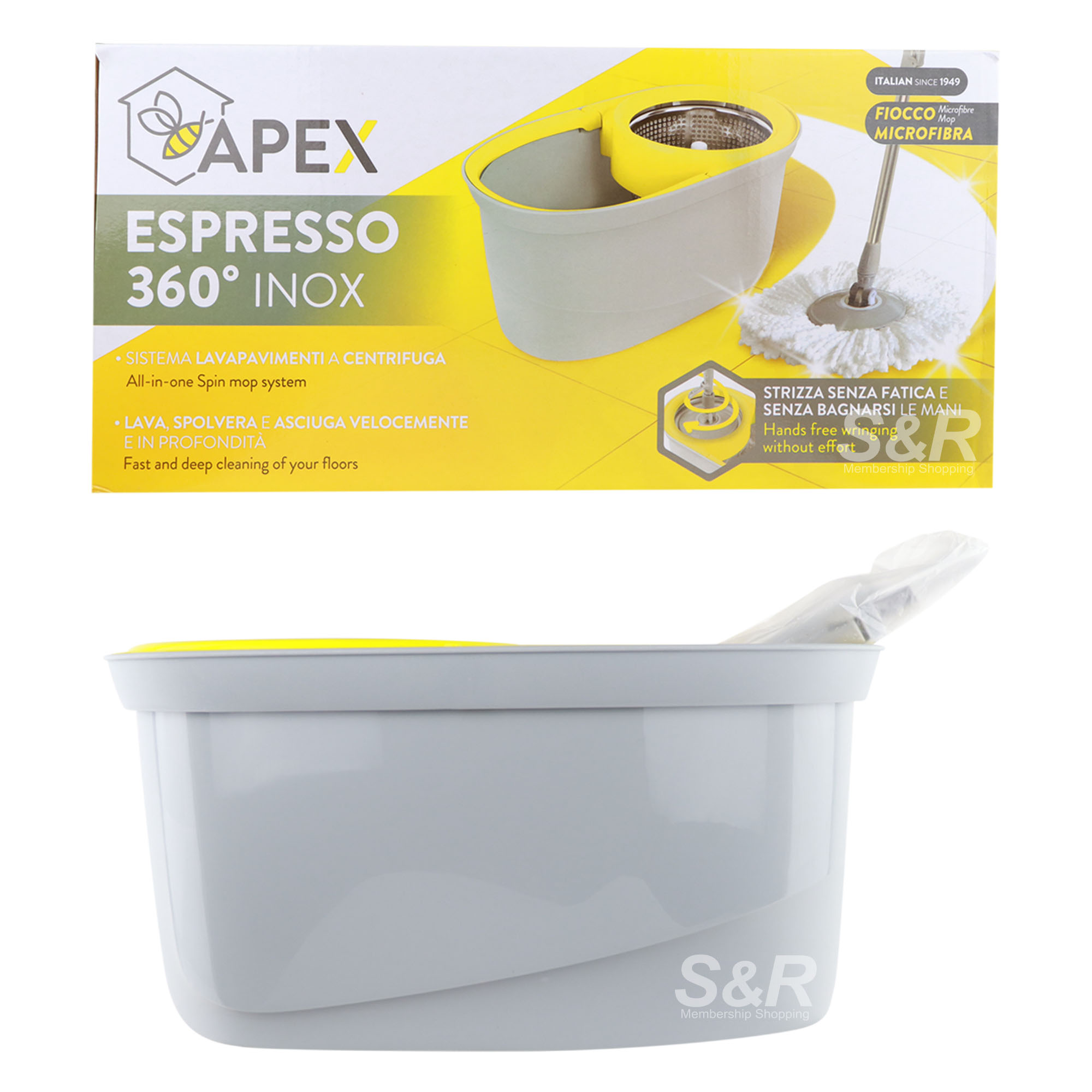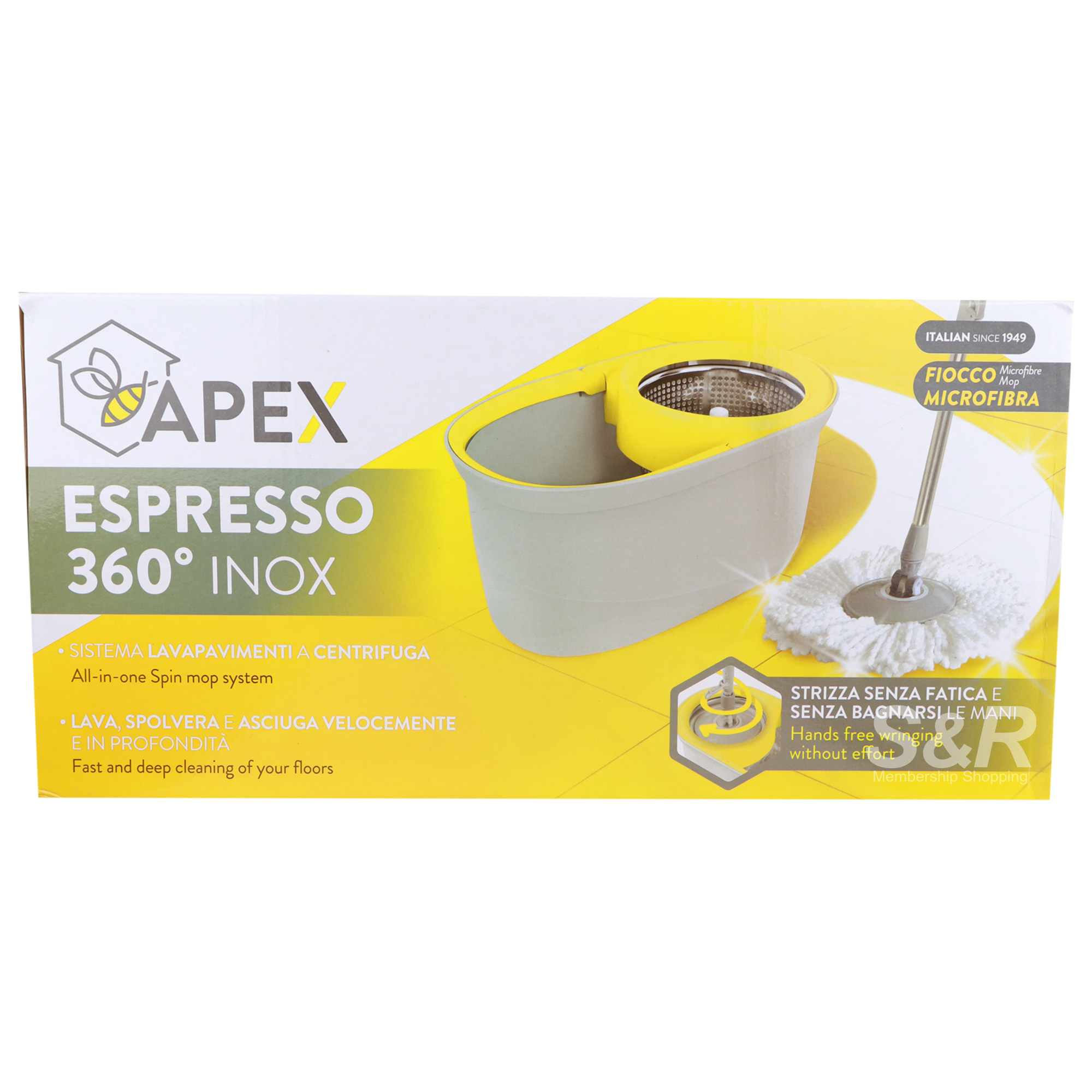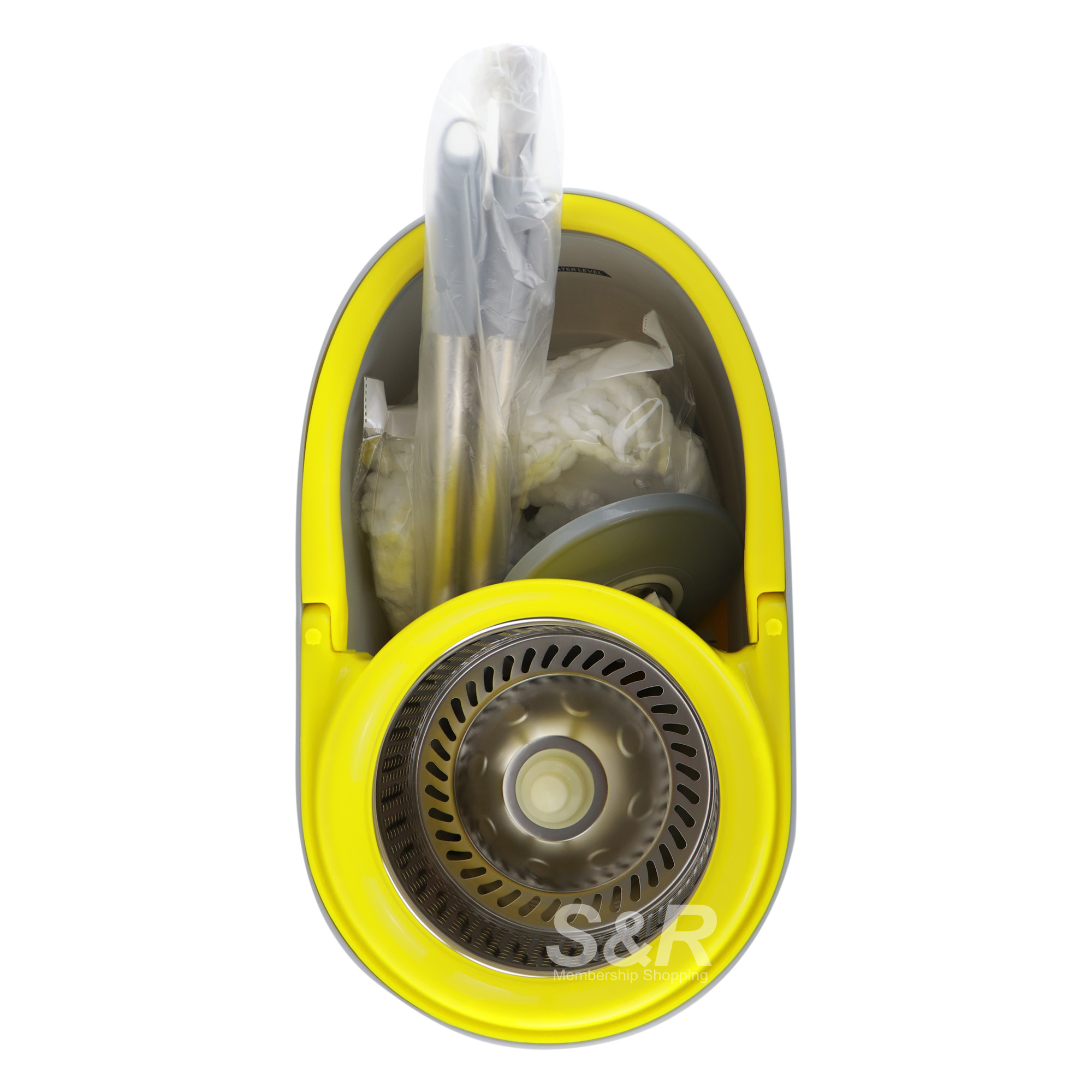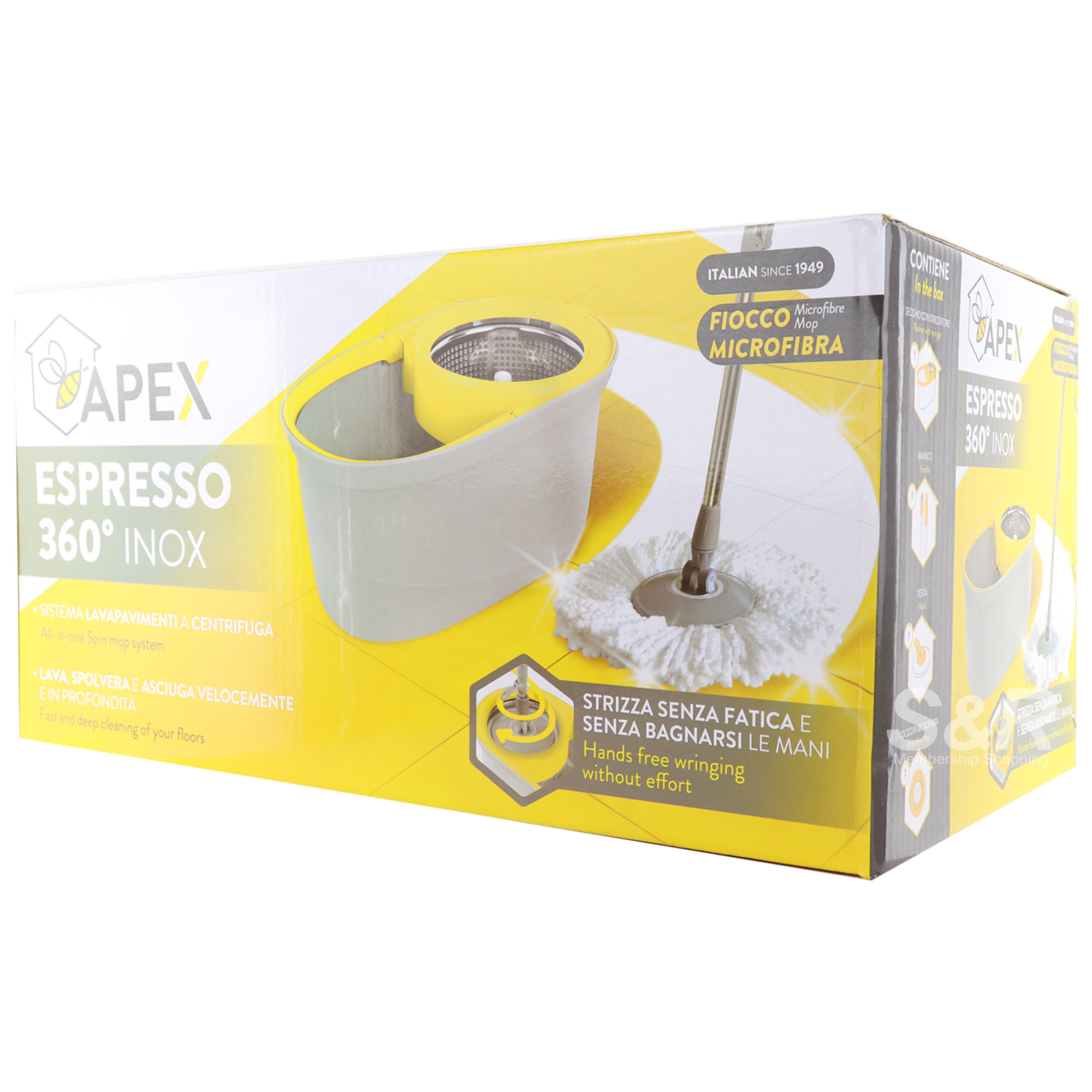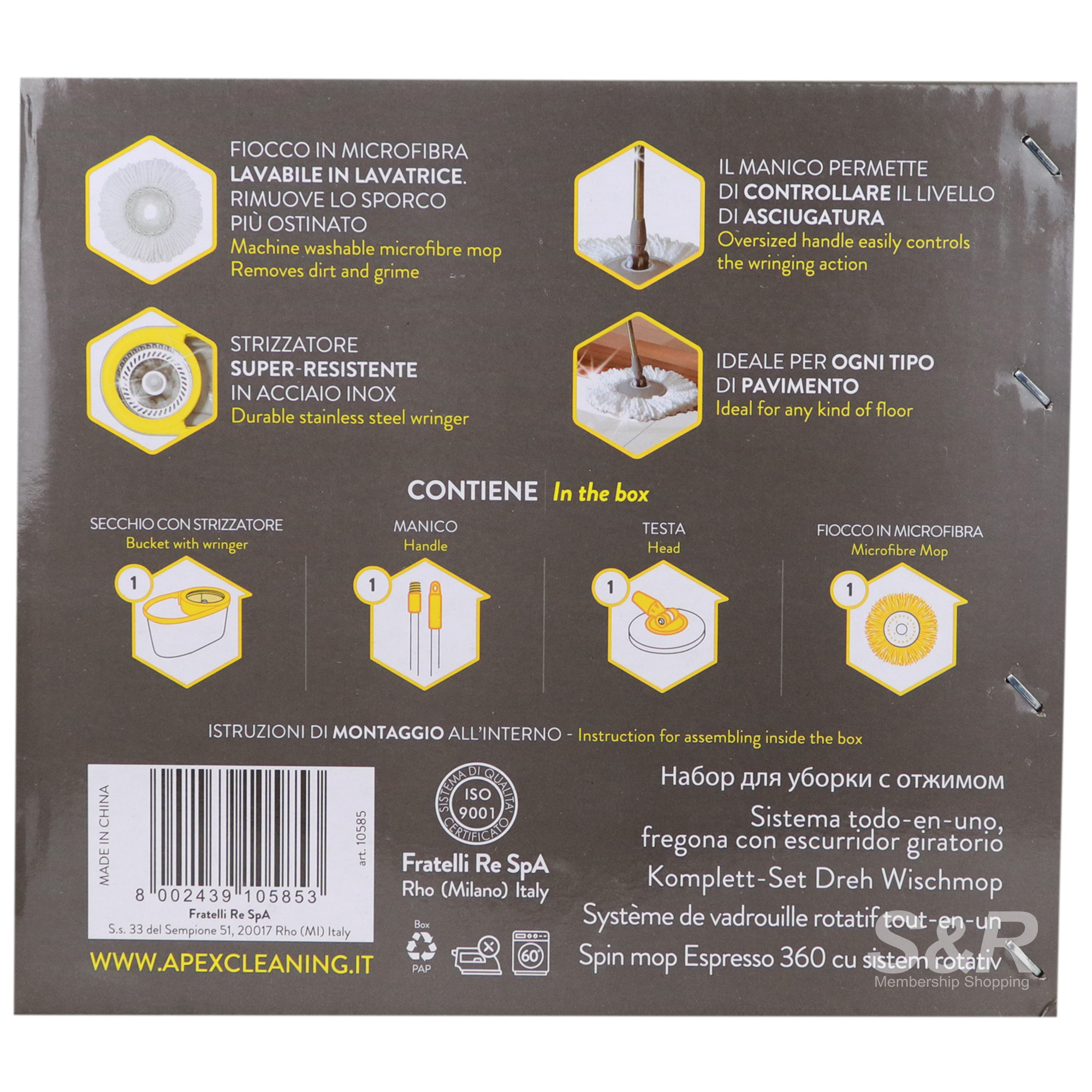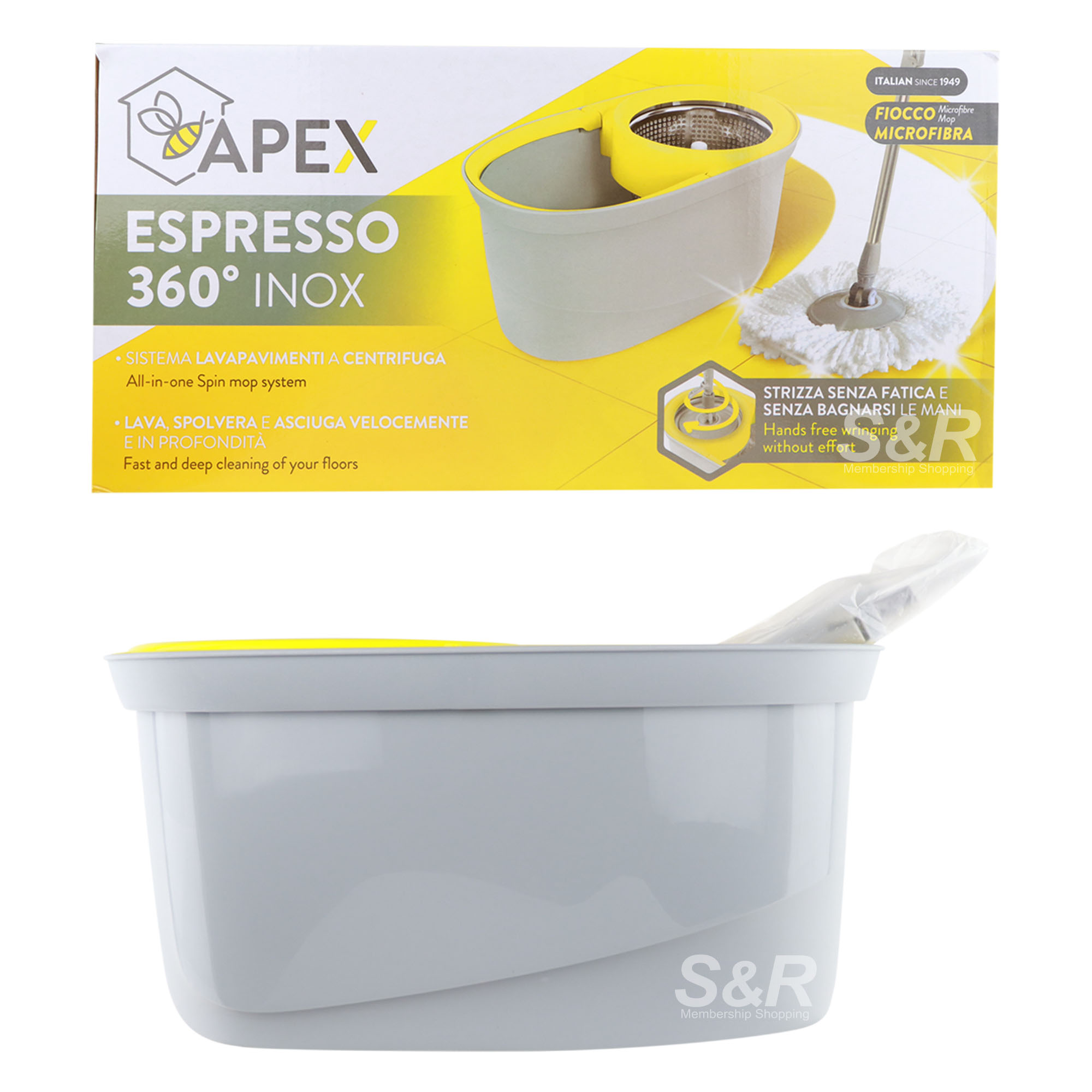 Apex Espresso 360° Mop 1 Set
Features:
Single Item
All-in-one Spin Mop System in 1 packaging
Fast and Deep cleaning of your floors
Microfibre Mop
Product of Italy
Actual Weight: 2.08 KGs
Product Dimensions: 19 x 10.5 x 9.5
---
Let's face it: cleaning floors isn't an easy task. Especially when the only tools you have are tools that barely get the job done. If you've been looking for ways to make floor cleaning time more efficient - we've got the perfect product for you.

The Apex Espresso 360 Mop Set is an all-in-one spin mop system that is able to provide fast and deep cleaning of your home. Its 360 spin feature boasts of hands free wringing without effort. Isn't that amazing?

Keeping your floors clean has never been this easier!

This all-in-one set contains bucket with wringer, handle, head and microfibre mop. Cleaning agent is sold separately.