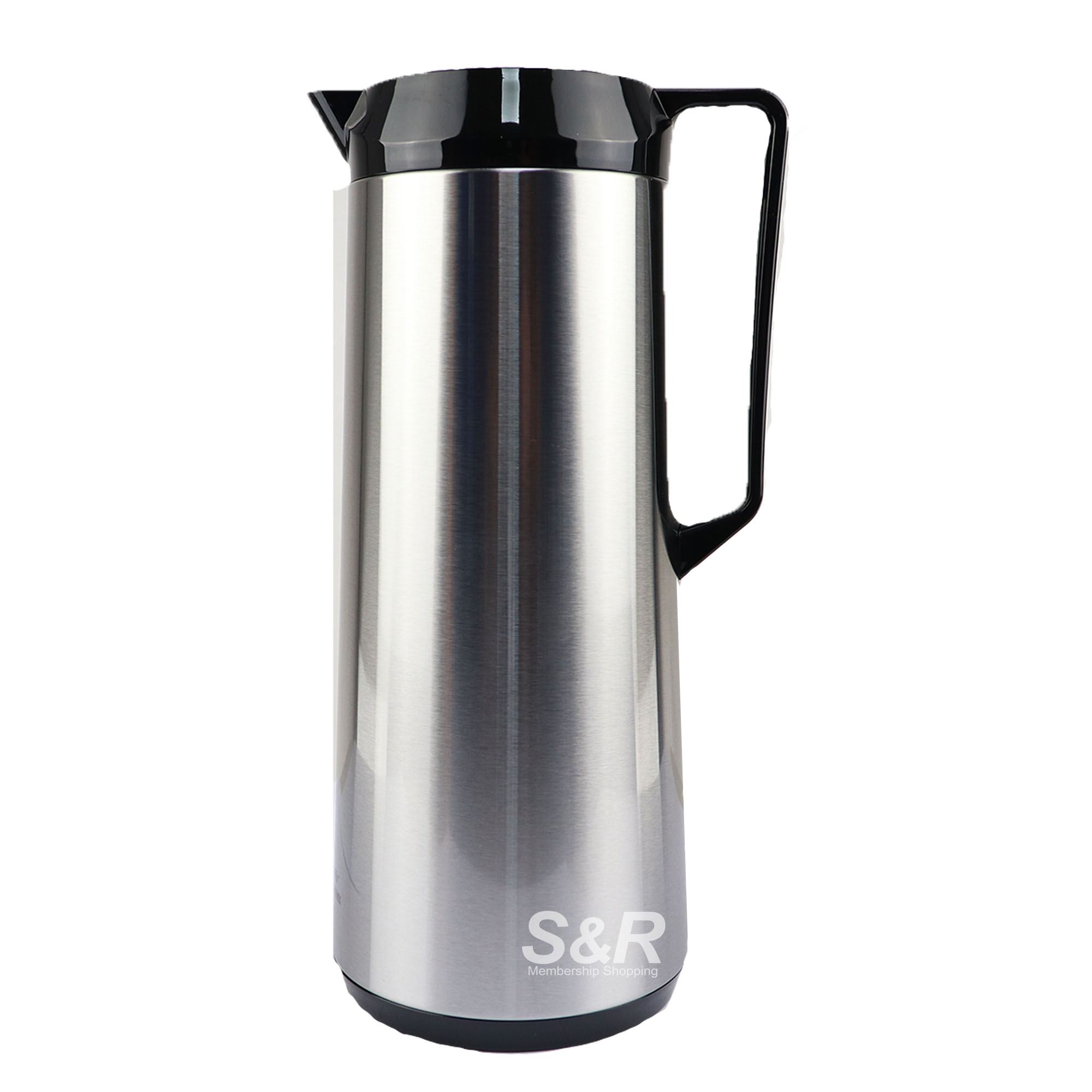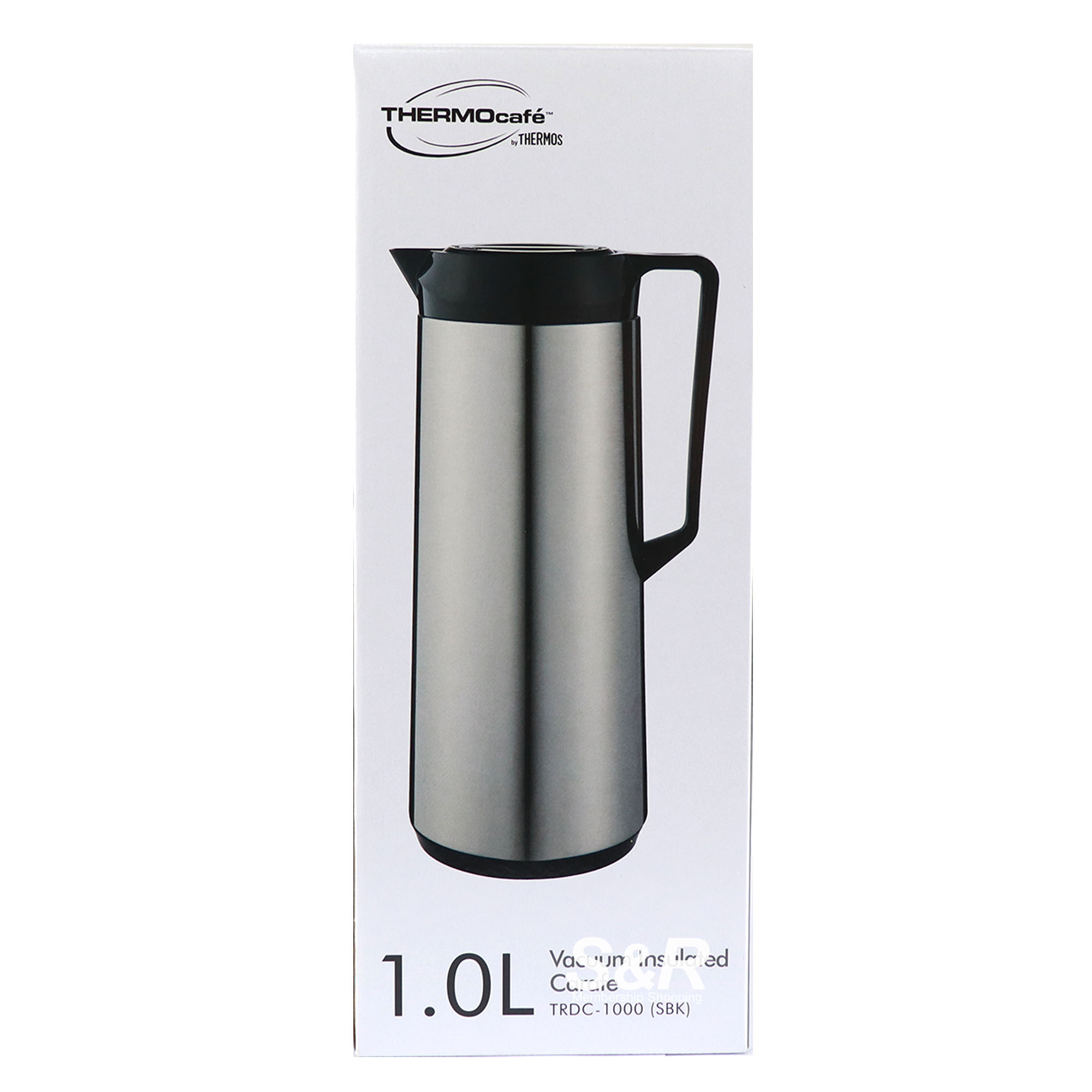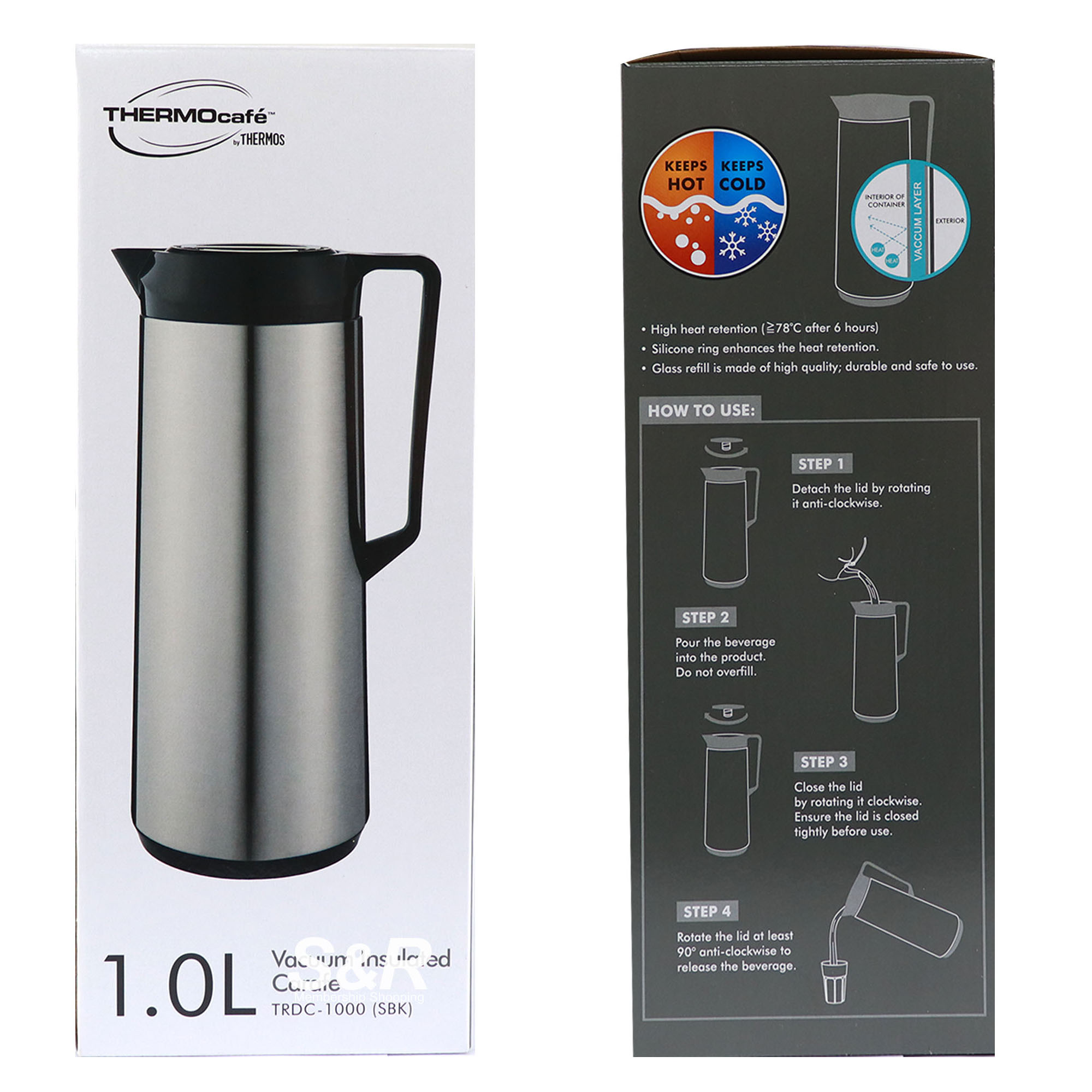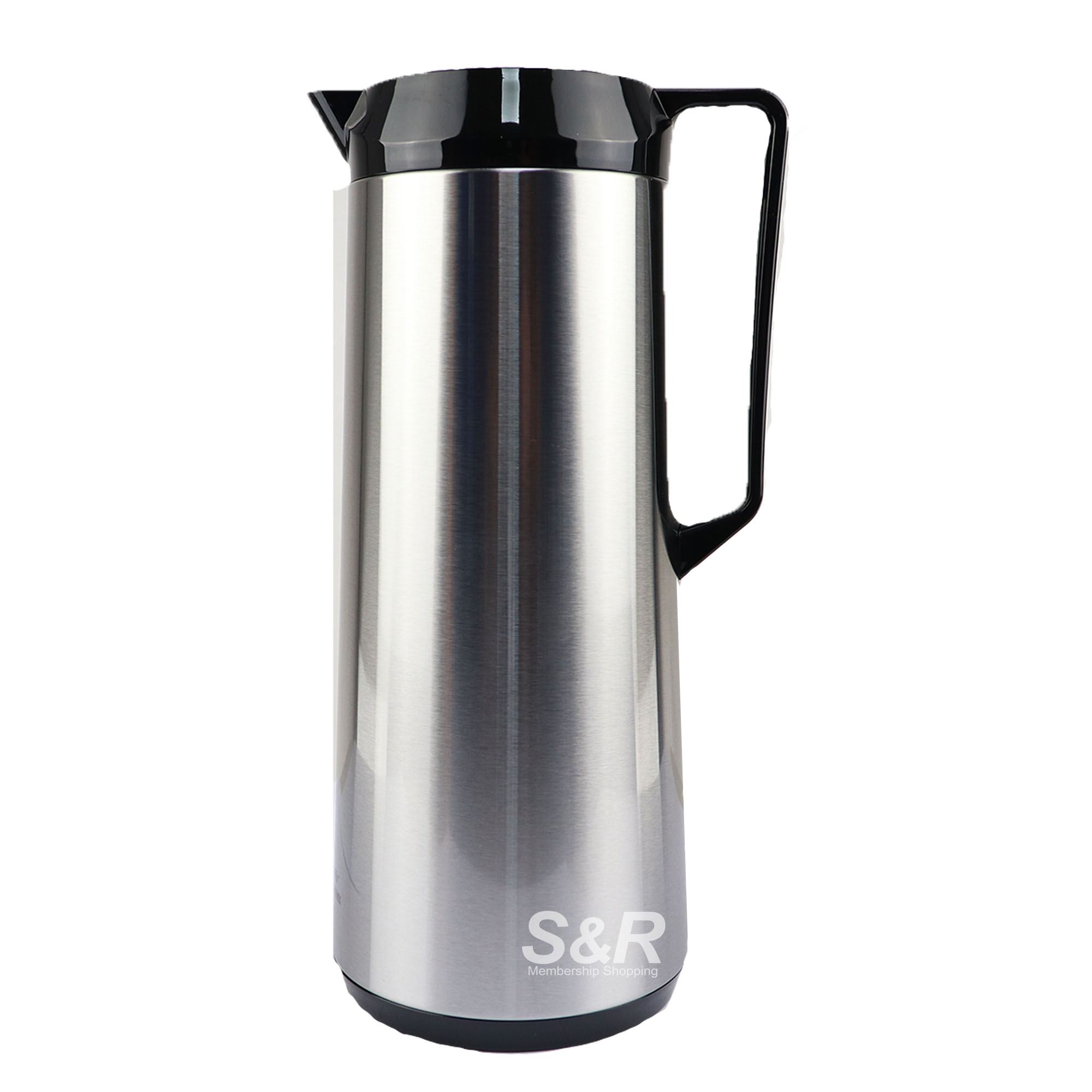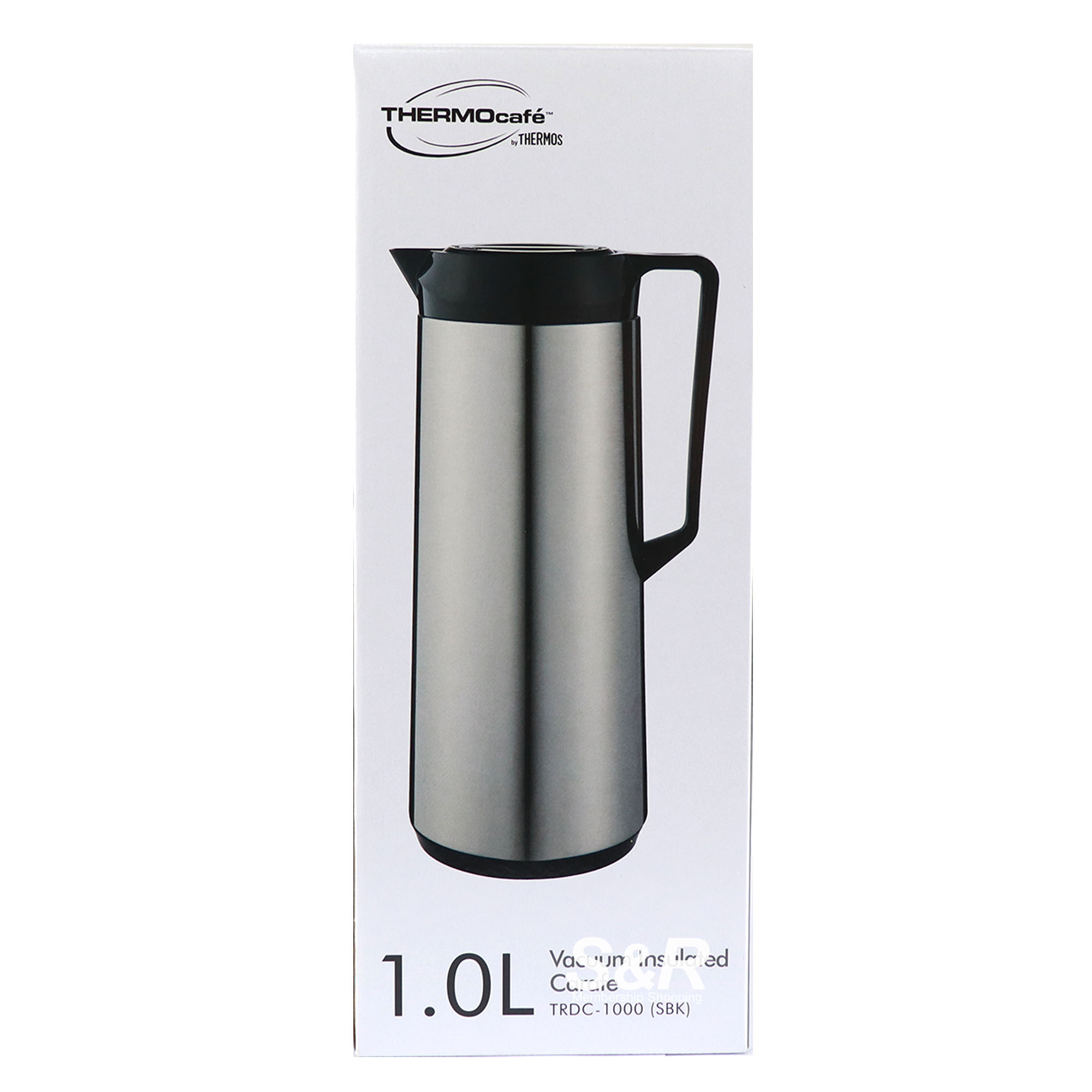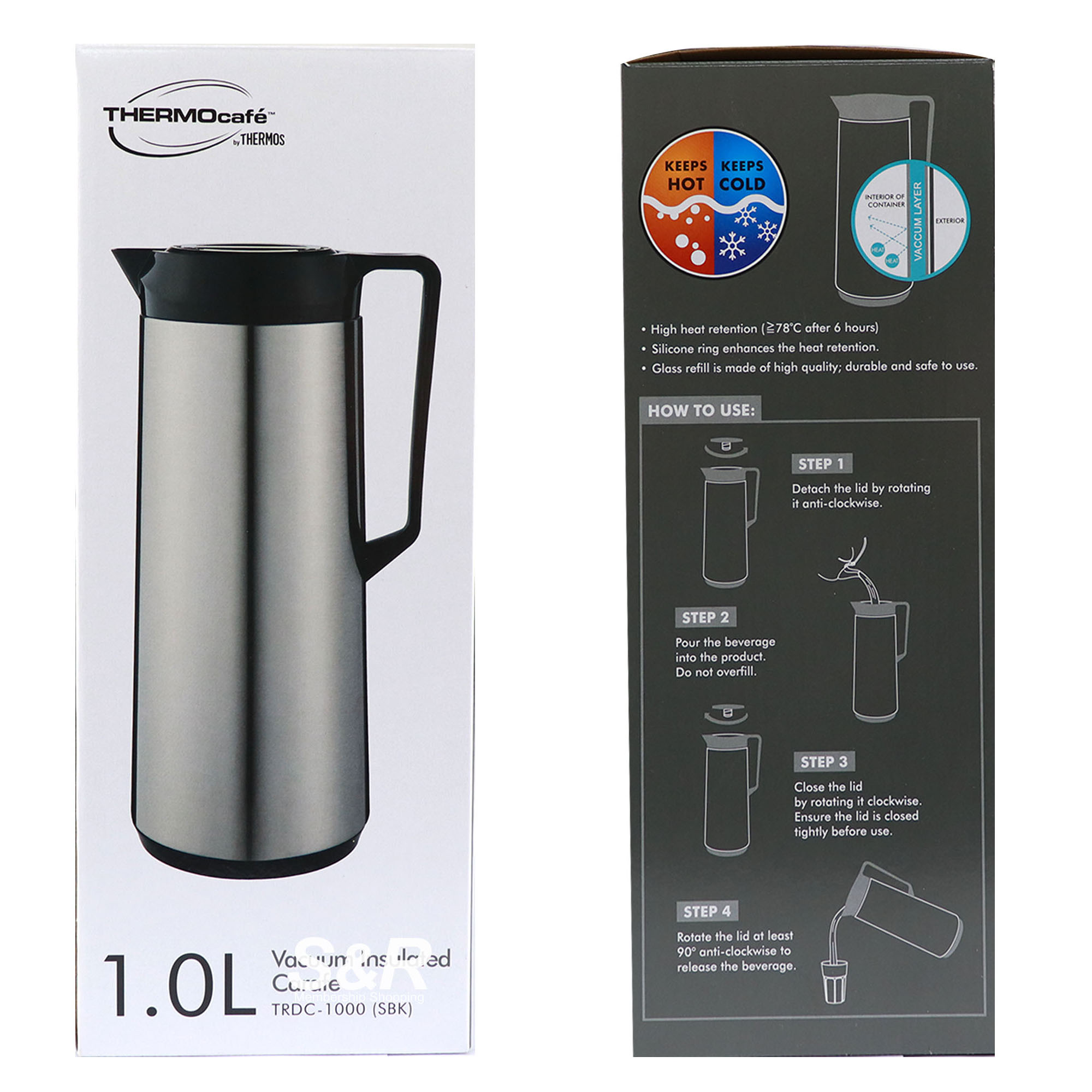 Thermos Thermocafe Vacuum Insulated Carafe 1L
Features:
Single Item
Vacuum Insulated Carafe in 1 box
High quality glass refill; durable and safe to use
Keeps hot and cold beverages
High heat retention of more than 78°C
Actual Weight: 0.86 KGs
Product Dimensions: 5 x 5 x 12
---
Bring your favorite drink anywhere with you when you have Thermos Thermocafe Vacuum Insulated Carafe. This superior water tumbler can contain up to 1 liter of your favorite drink, whether it may be your usual beer, juice, cocktail, cocoa, milk, water, etc – hot or cold! Whatever it is that you thirst for, ThermoCafe sure has the capability to let you have your favorite beverages anytime and anywhere.

This beverage holder is vacuum insulated, so it can keep your drinks' hotness and coldness for more than 6 hours! Imagine, your favorite coffee that you cannot drink immediately, can still feel like it's freshly brewed! Get yours now at S&R Membership Shopping!

Do not overfill.

Ensure the lid is closed tightly before use.

Keep the carafe away from heat sources. Close the Lid securely.

Keep out of reach of children. Do not fill with dry ice or carbonated beverages.

Do not wash the product in dishwashers. Do not leave the product soaking in soapy water.