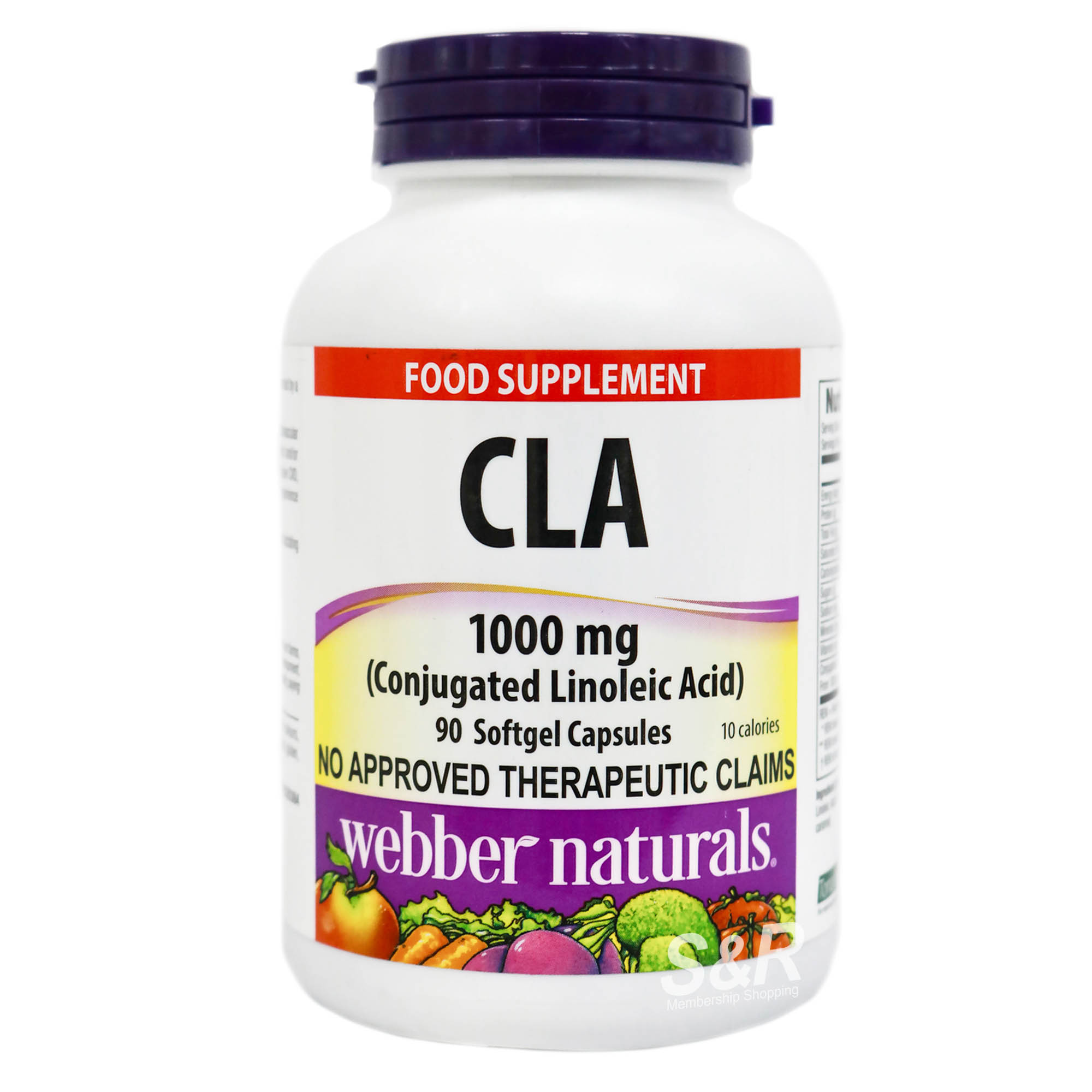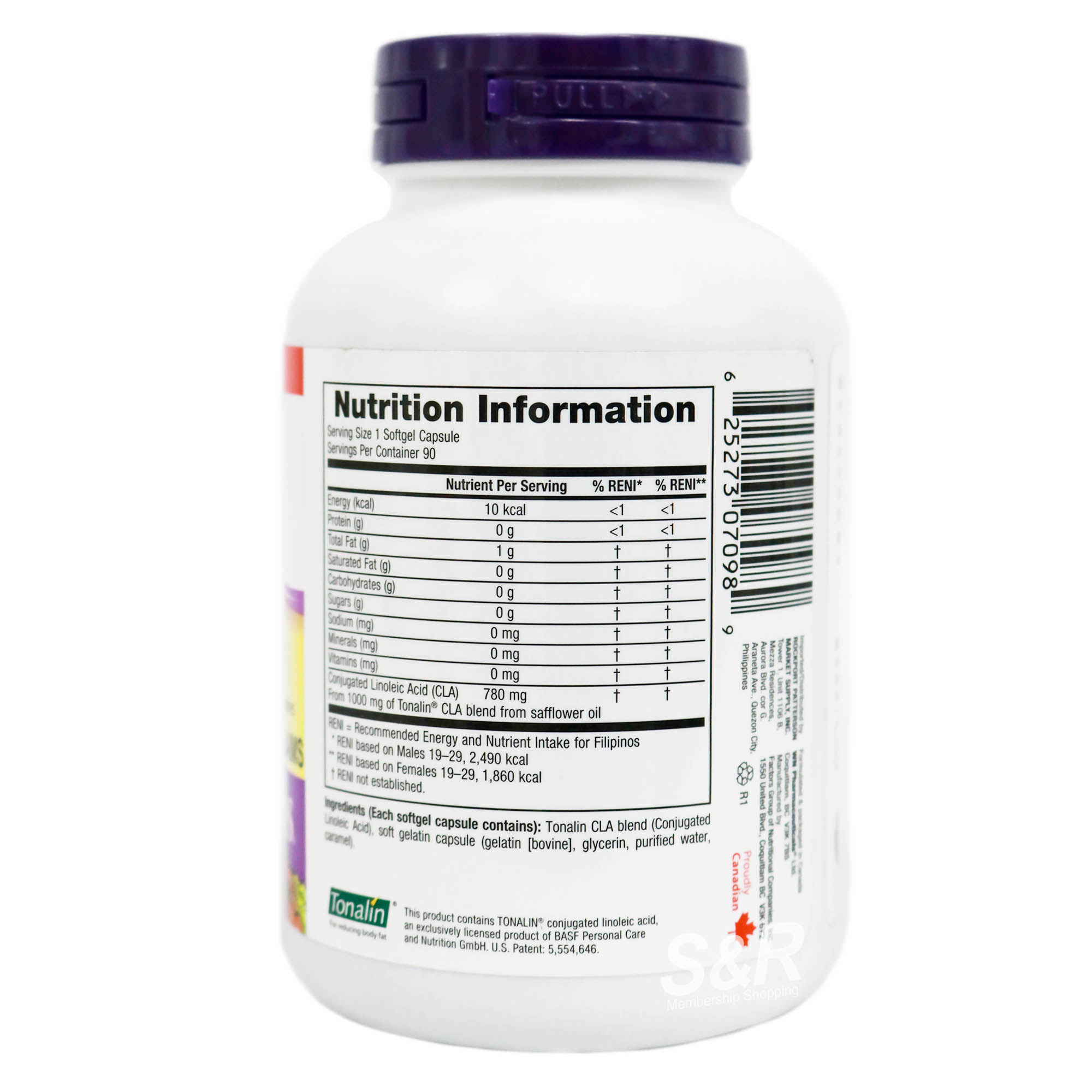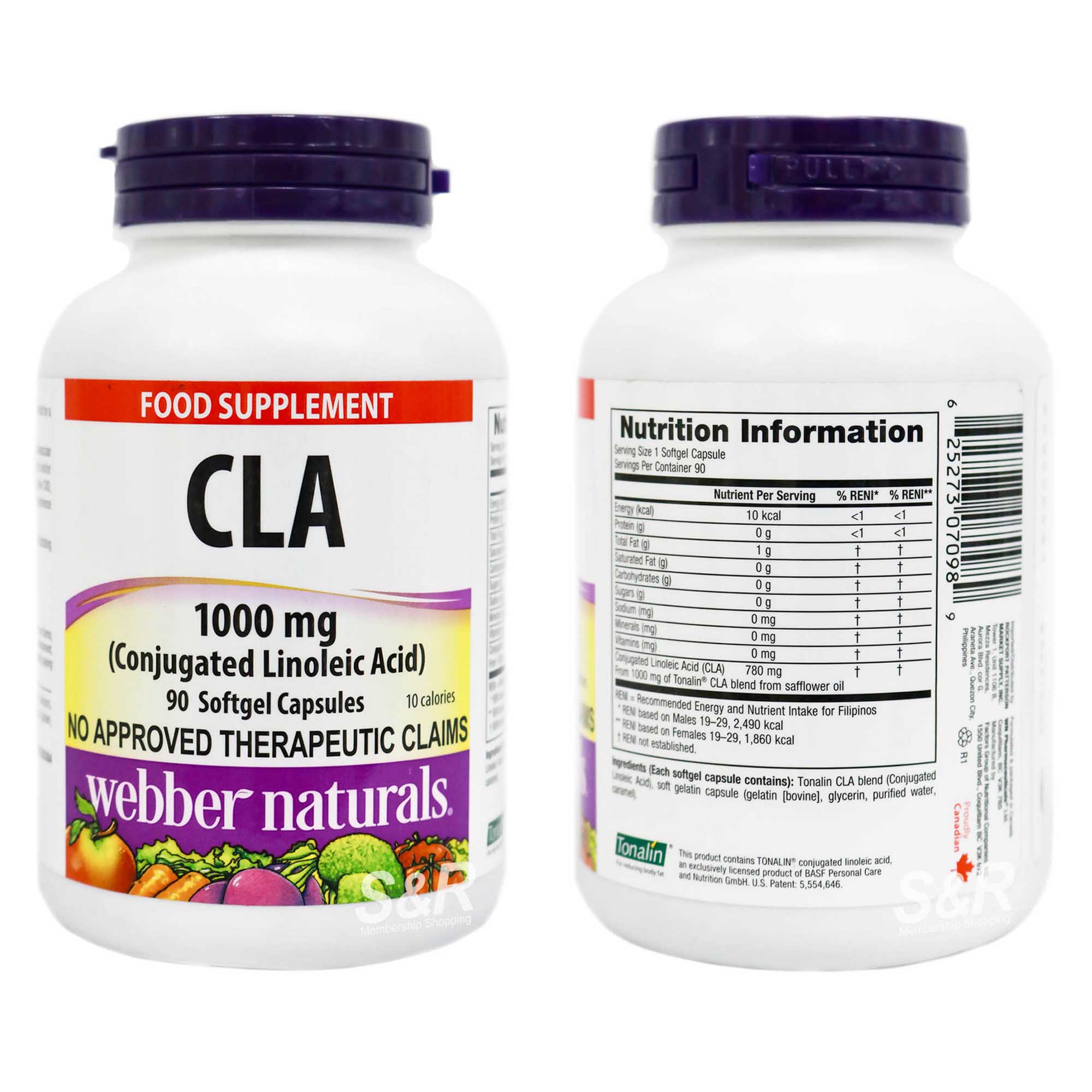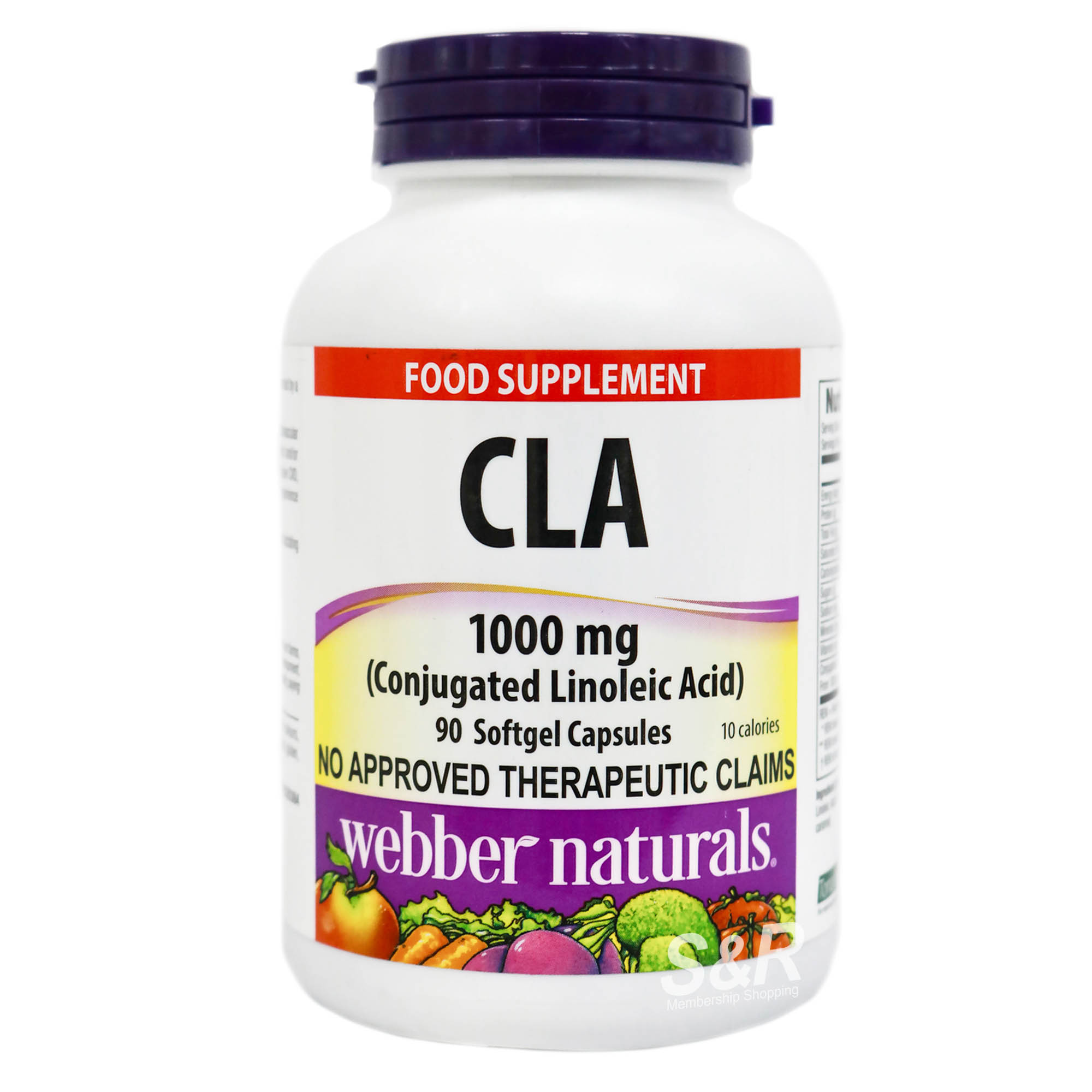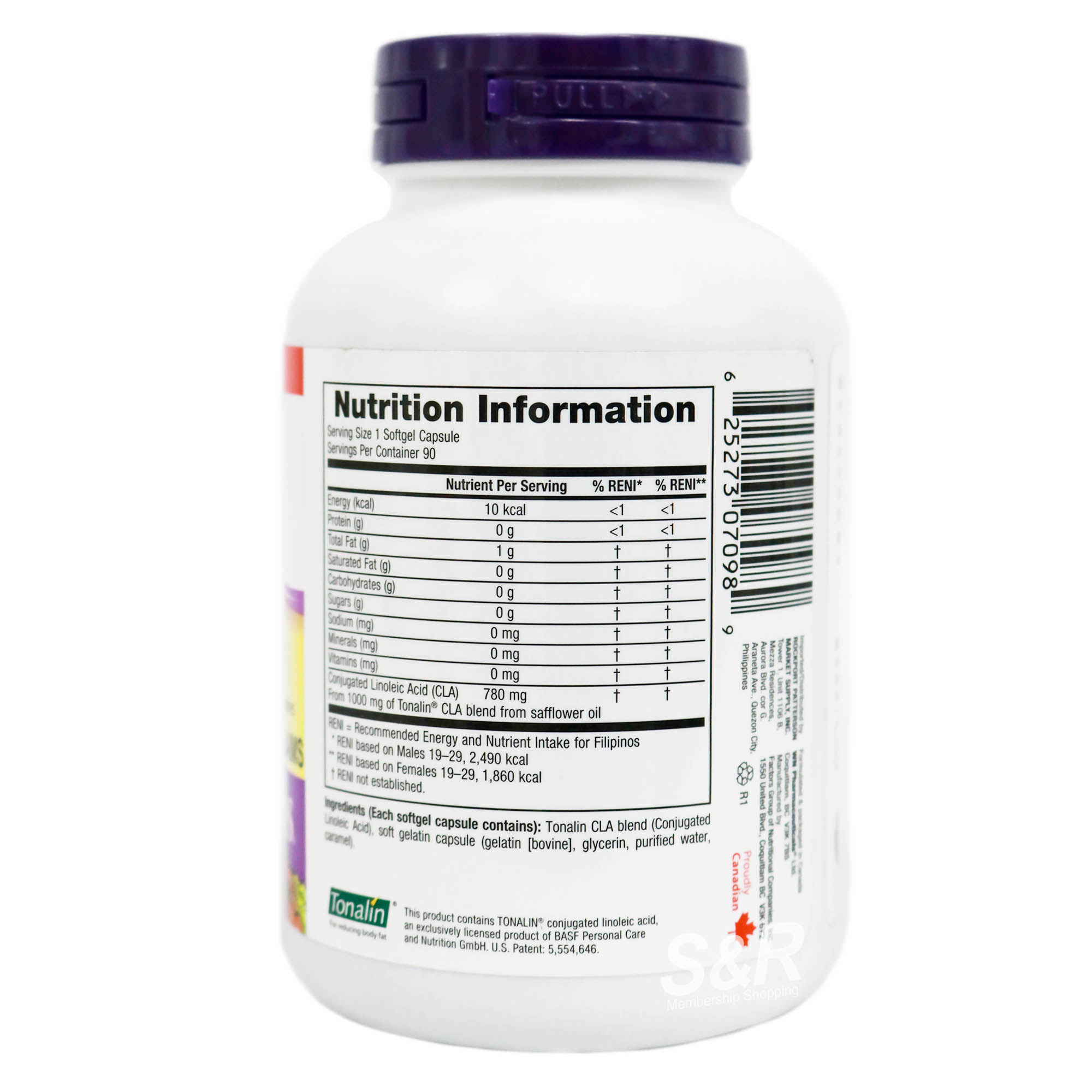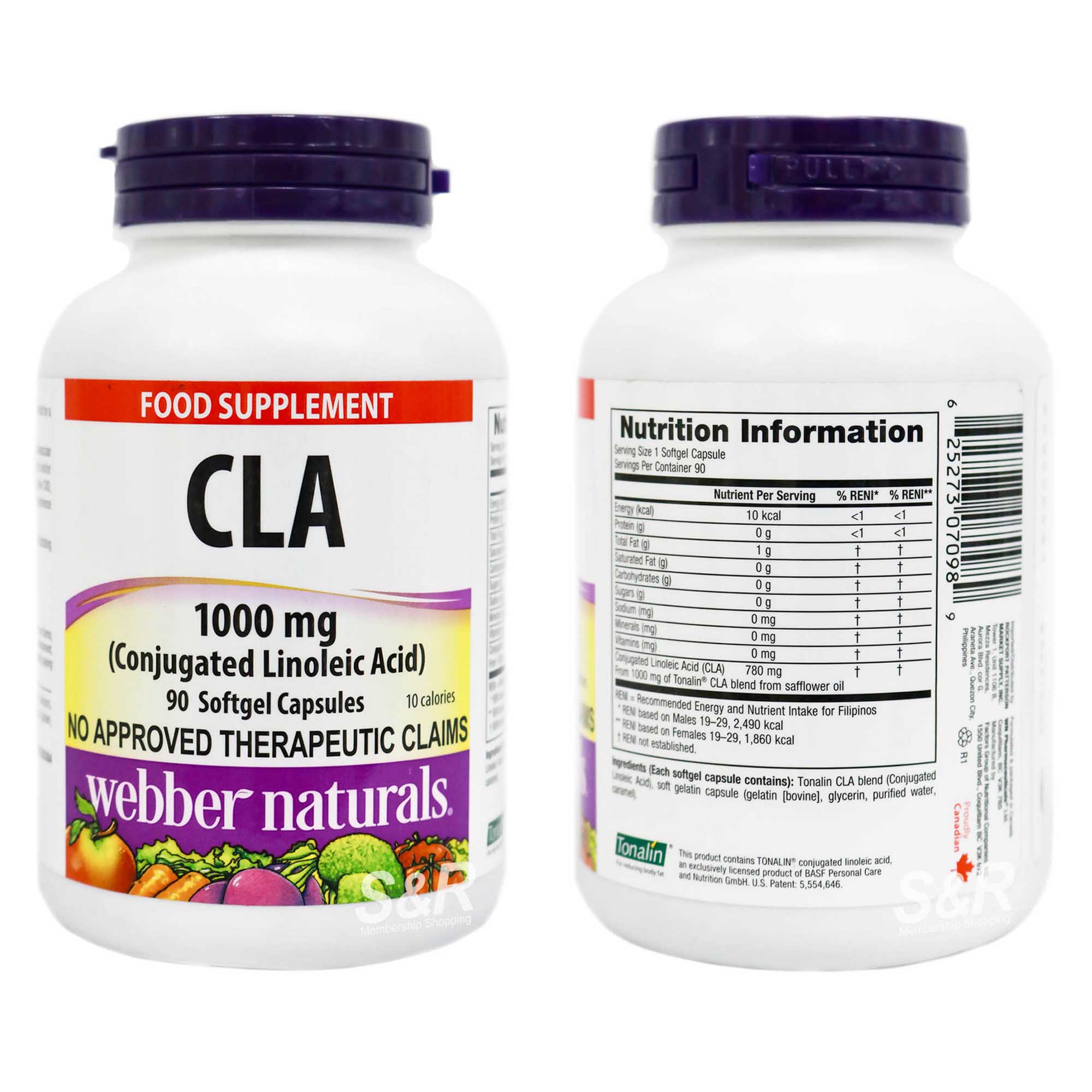 Webber Naturals Conjugated Linoleic Acid (CLA) 1000mg 90 softgels
Features:
Single Item
CLA supplement softgels in 1 plastic container
May aid in weight loss and retain lean muscle mass
Helps control type 2 diabetes
Product of Canada
Actual Weight: 0.17 KGs
Product Dimensions: 2.63 x 2.63 x 4.52
---
Not all fats are created equal. Some simply convert to energy, while others have life-changing powerful health effects. Whether you're an individual just looking to shed a few pounds or someone serious to shed heaps, Webber Naturals Conjugated Linoleic Acid (CLA) might be your best ally dietary supplement. This naturally occurring fatty acid found in meat and dairy products aid in fat and weight loss, lean muscle mass retention.

But one of the most important benefits you can get from taking Webber Naturals (CLA) is that it can help control type 2 diabetes for those who have the condition. So, pop some CLA softgels now and get all these amazing health benefits now!

Suggested Use (Adult Dose): 1 softgel 3 times daily or as directed by the physician.

Consult a physician prior to use if you are pregnant or breastfeeding. Keep out of reach of children.