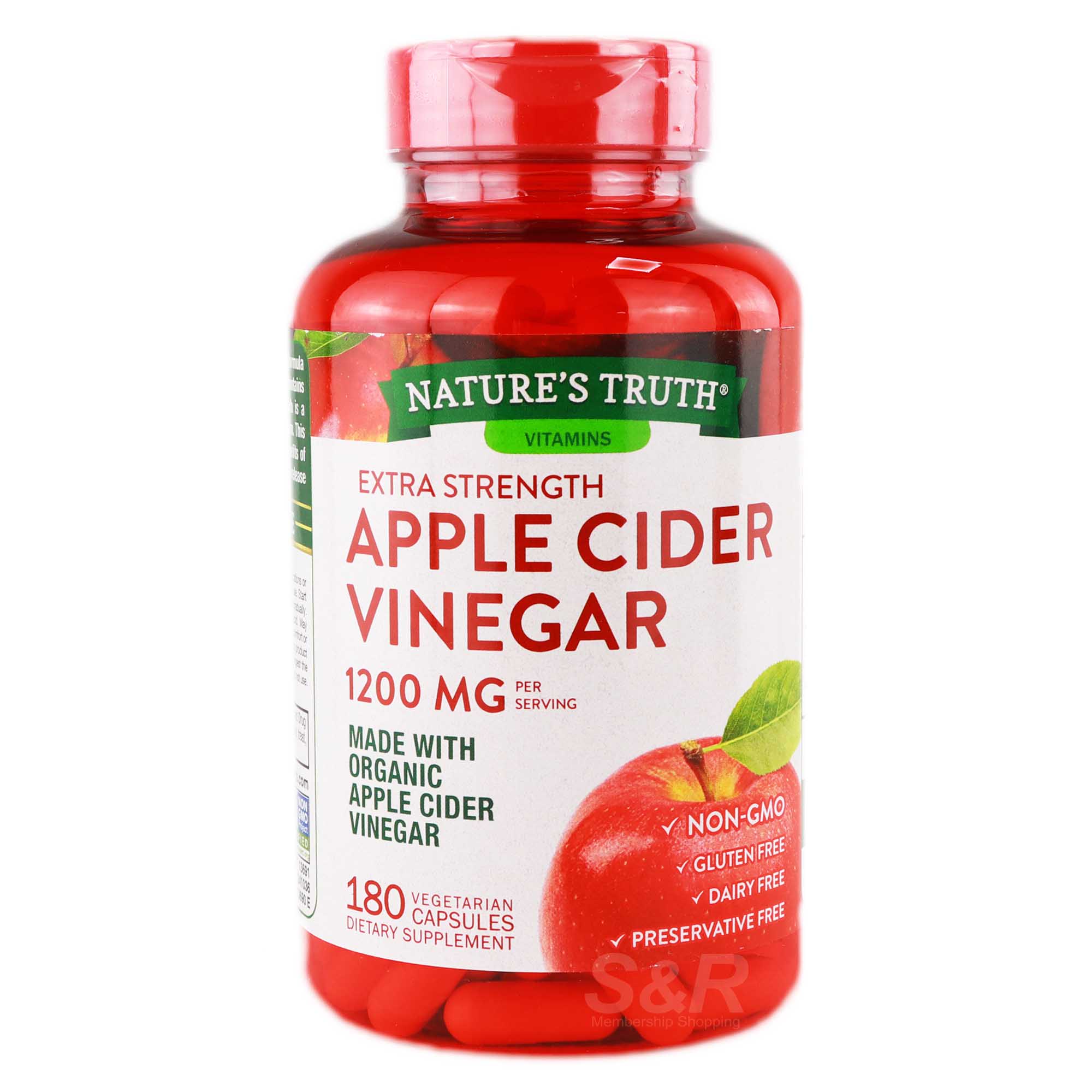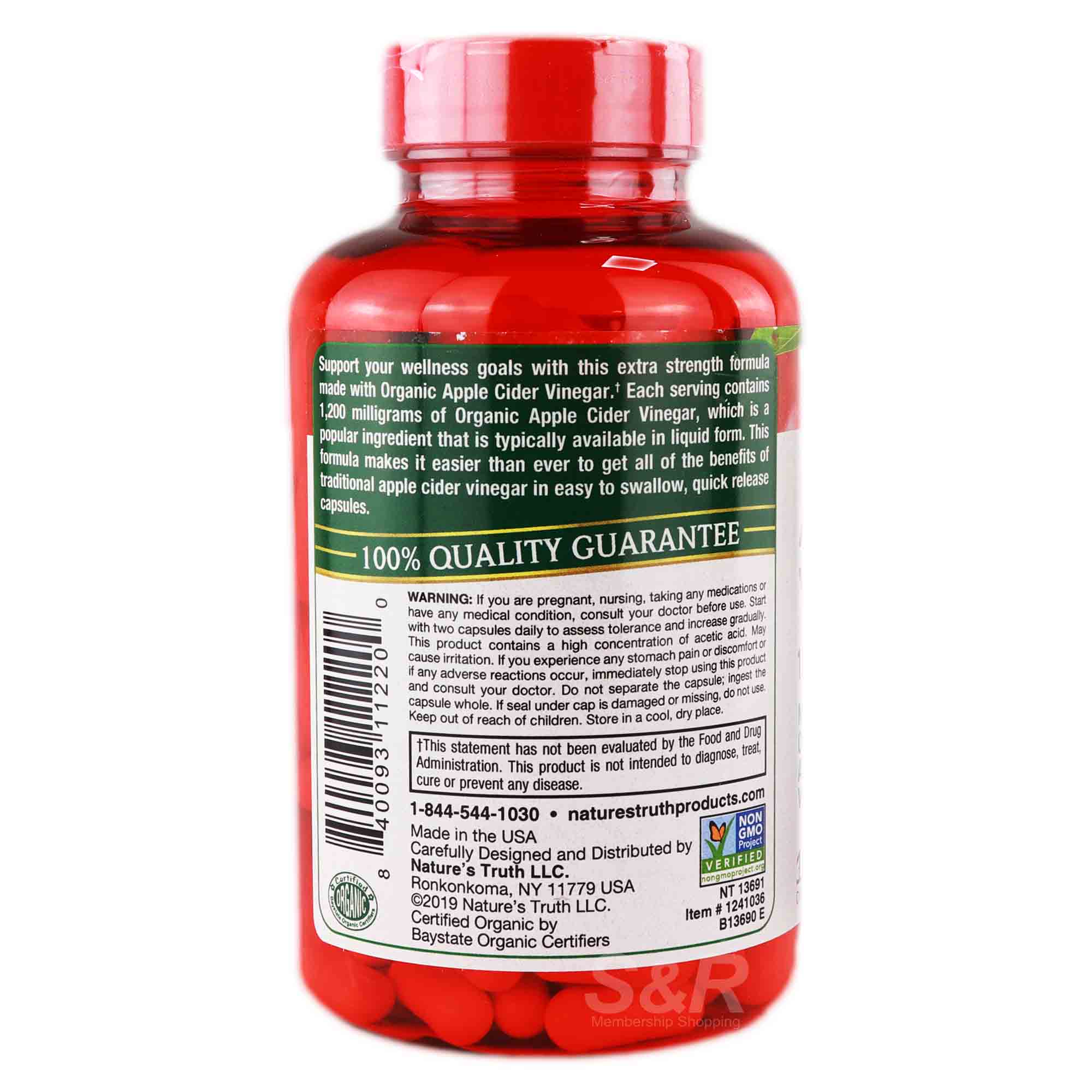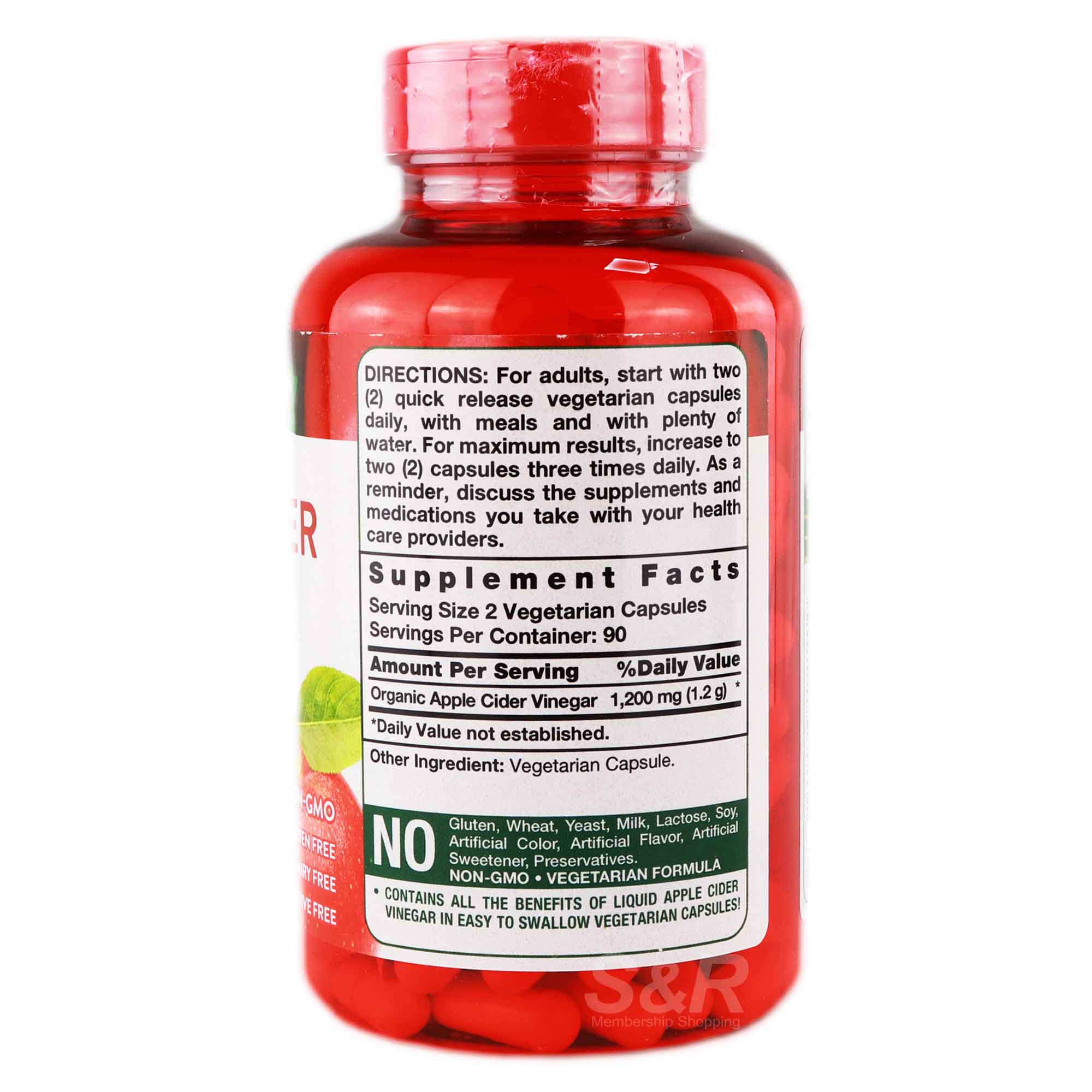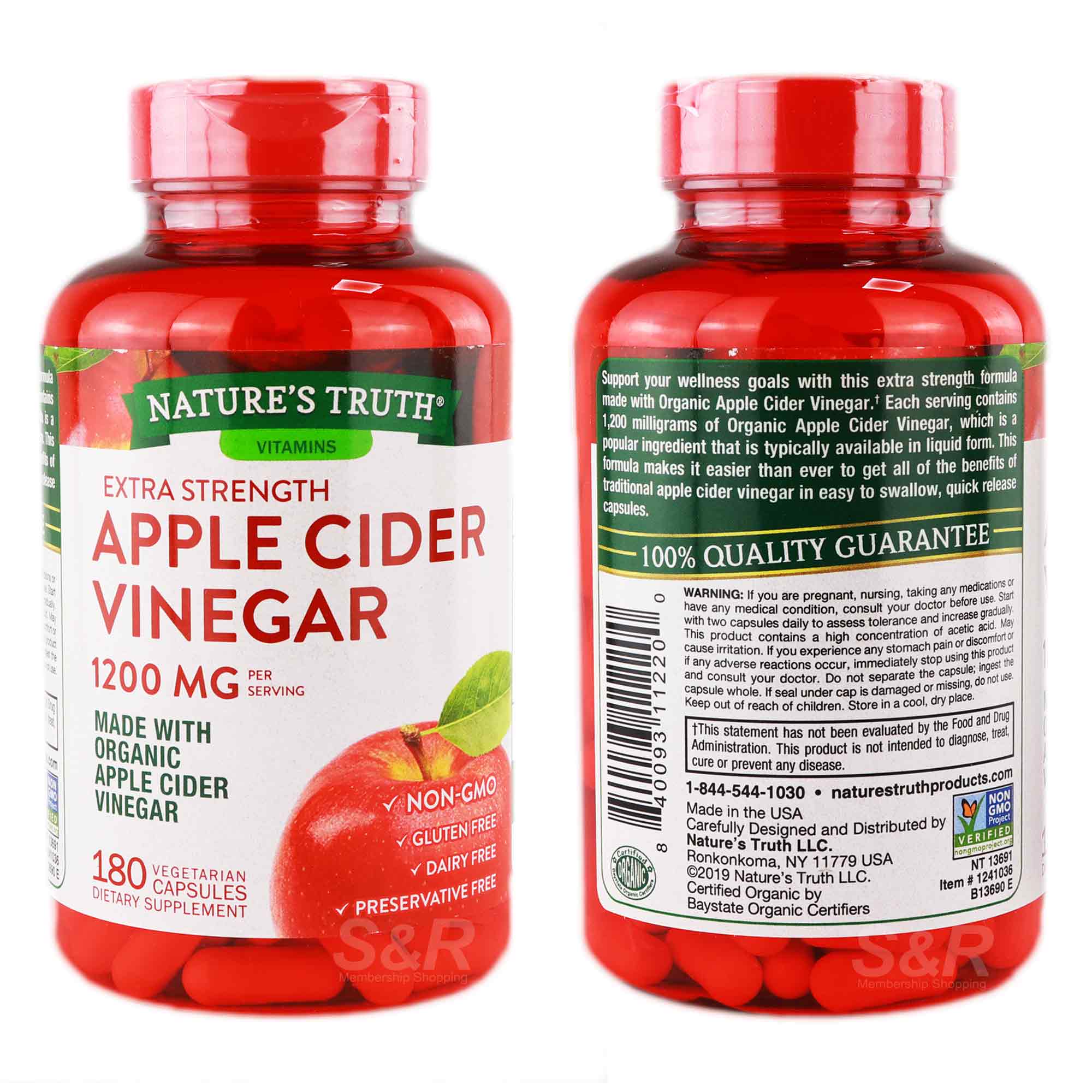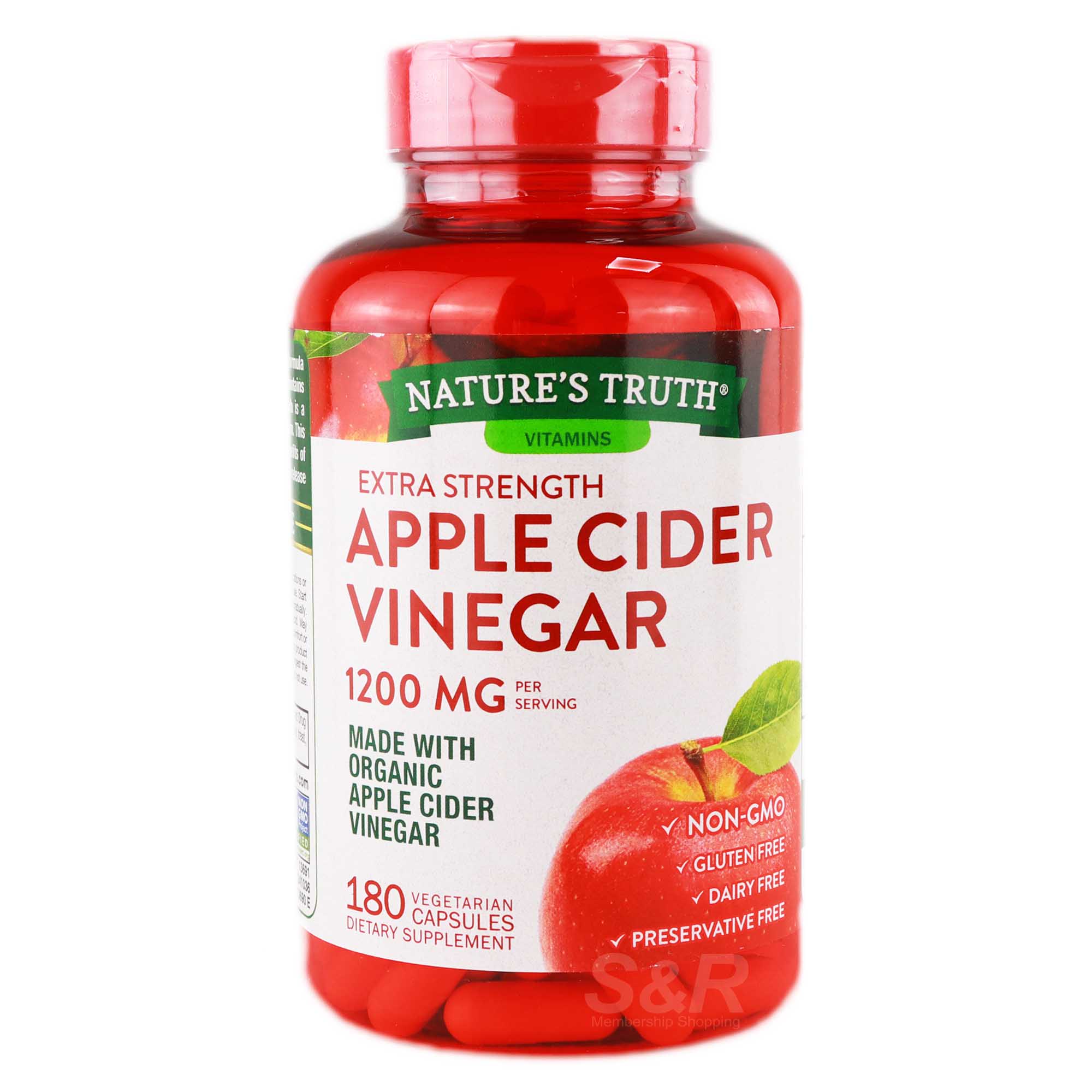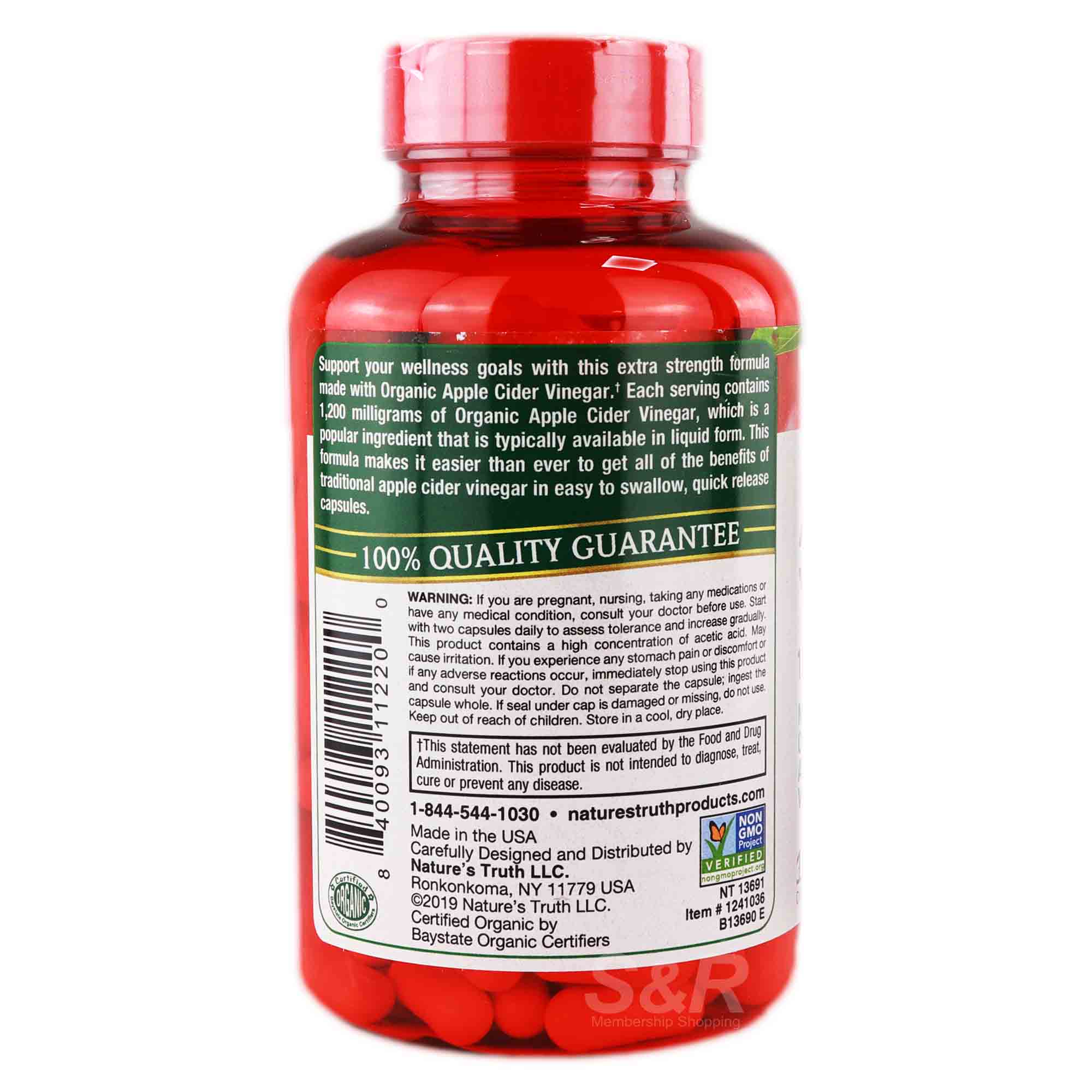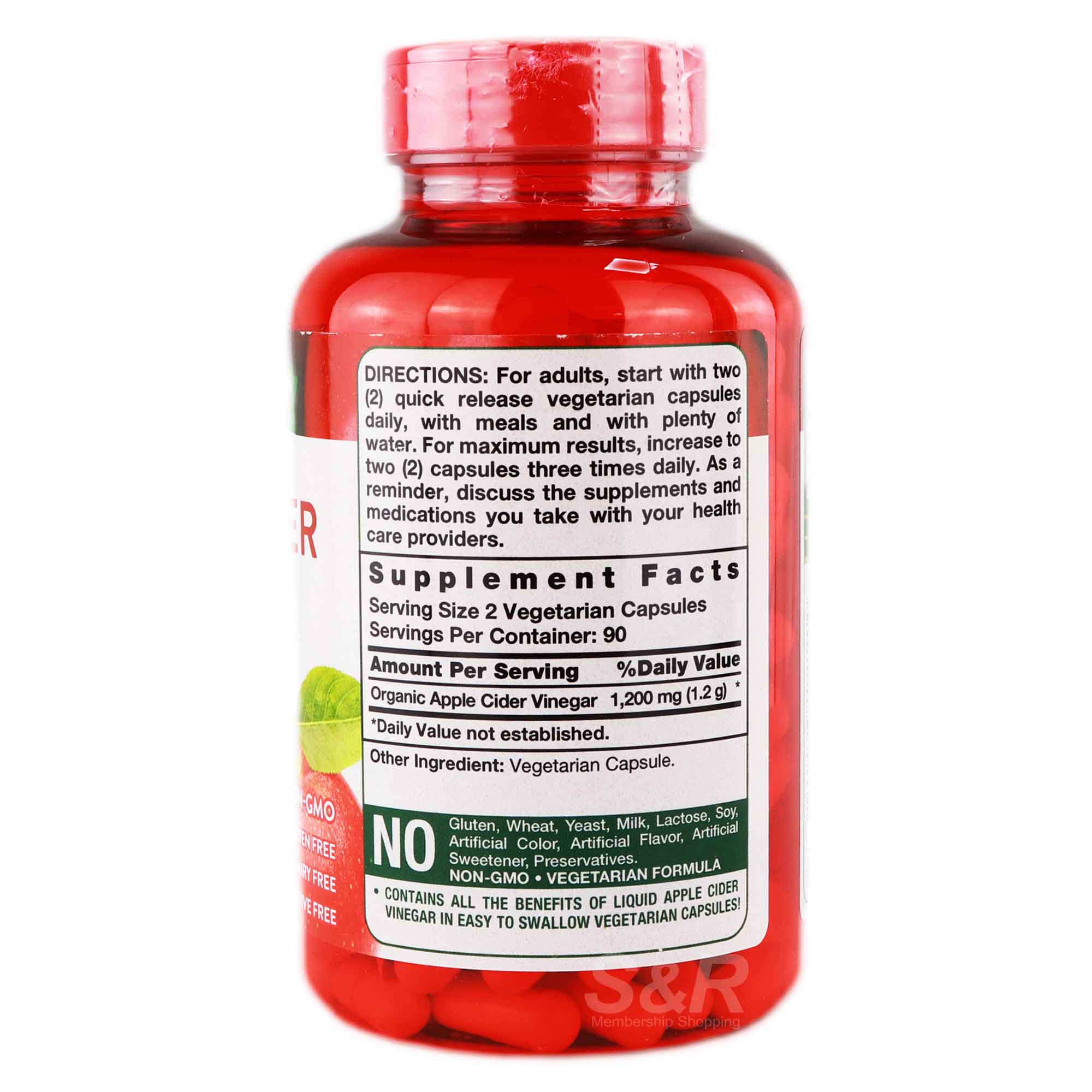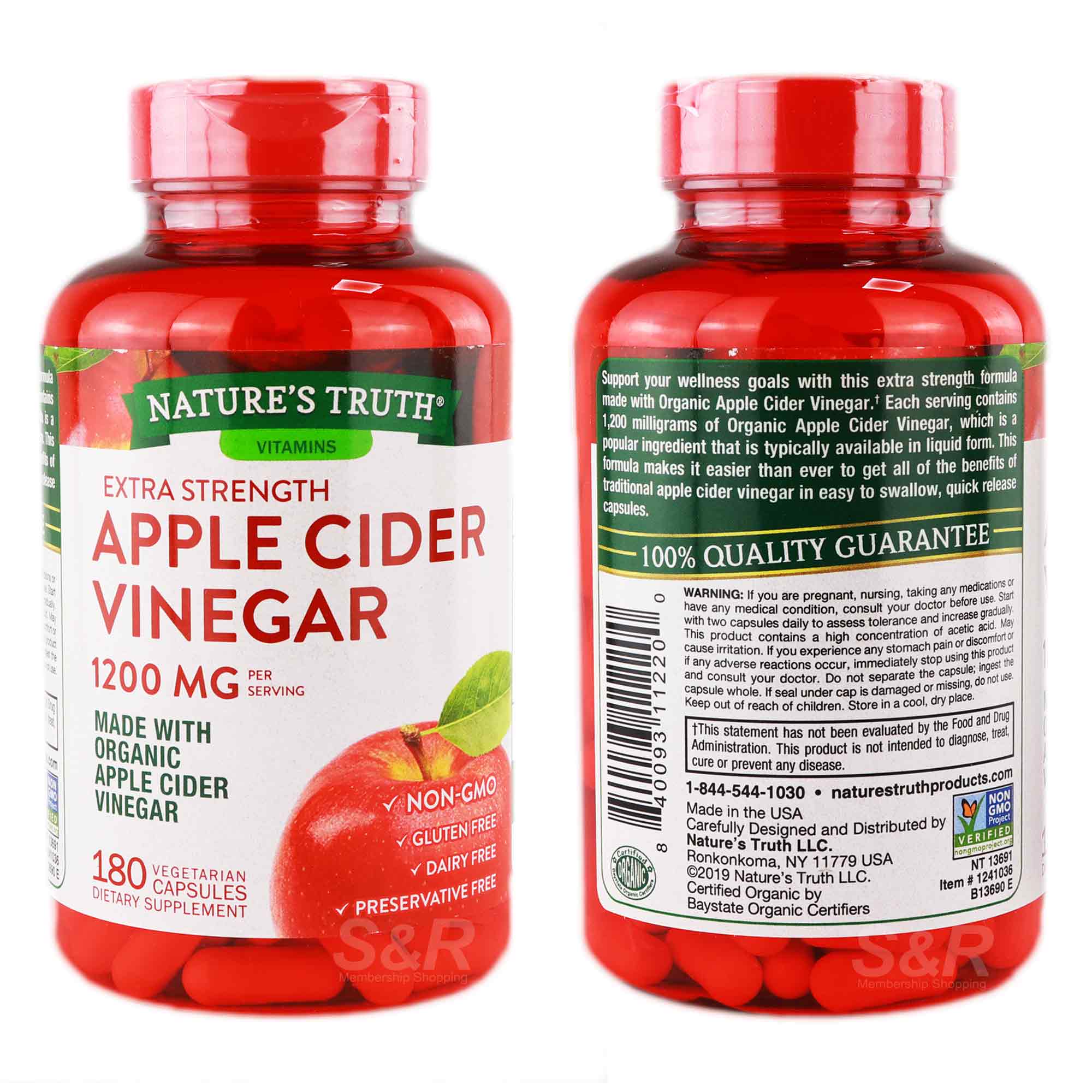 Nature's Truth Vitamins Extra Strength Apple Cider Vinegar 1200mg 180 capsules
Features:
Single Item
Apple Cider Vinegar dietary supplement,1200mg per capsule in 1 container
Made with organic apple cider vinegar
Gluten-free, Dairy-free, Preservative-free
Product of USA
Actual Weight: 0.19 KGs
Product Dimensions: 4 x 4 x 6
---
Need the benefits of apple cider vinegar but can't stomach the taste and feel of gorging down on just some sour drink? Turn to Nature's Truth® Vitamins Extra Strength Apple Cider Vinegar and let's make this beneficial health wonder not a bitter pill to swallow. These capsules pack various healthful properties, including antimicrobial and antioxidant effects. Other health benefits are not limited to weight loss, reducing cholesterol, lowering blood sugar levels, and fighting symptoms of diabetes.

It's time to lay down that bottle of vinegar; it's okay, you don't have to stomach such a concoction. It's an acquired taste. But we highly recommend you get an acquired taste for better health with Nature's Truth® Vitamins Extra Strength Apple Cider Vinegar – pop a capsule every day!

If you are pregnant, nursing, taking any medications or have any medical condition, consult your doctor before use. Start with two capsules daily to assess tolerance and increase gradually.