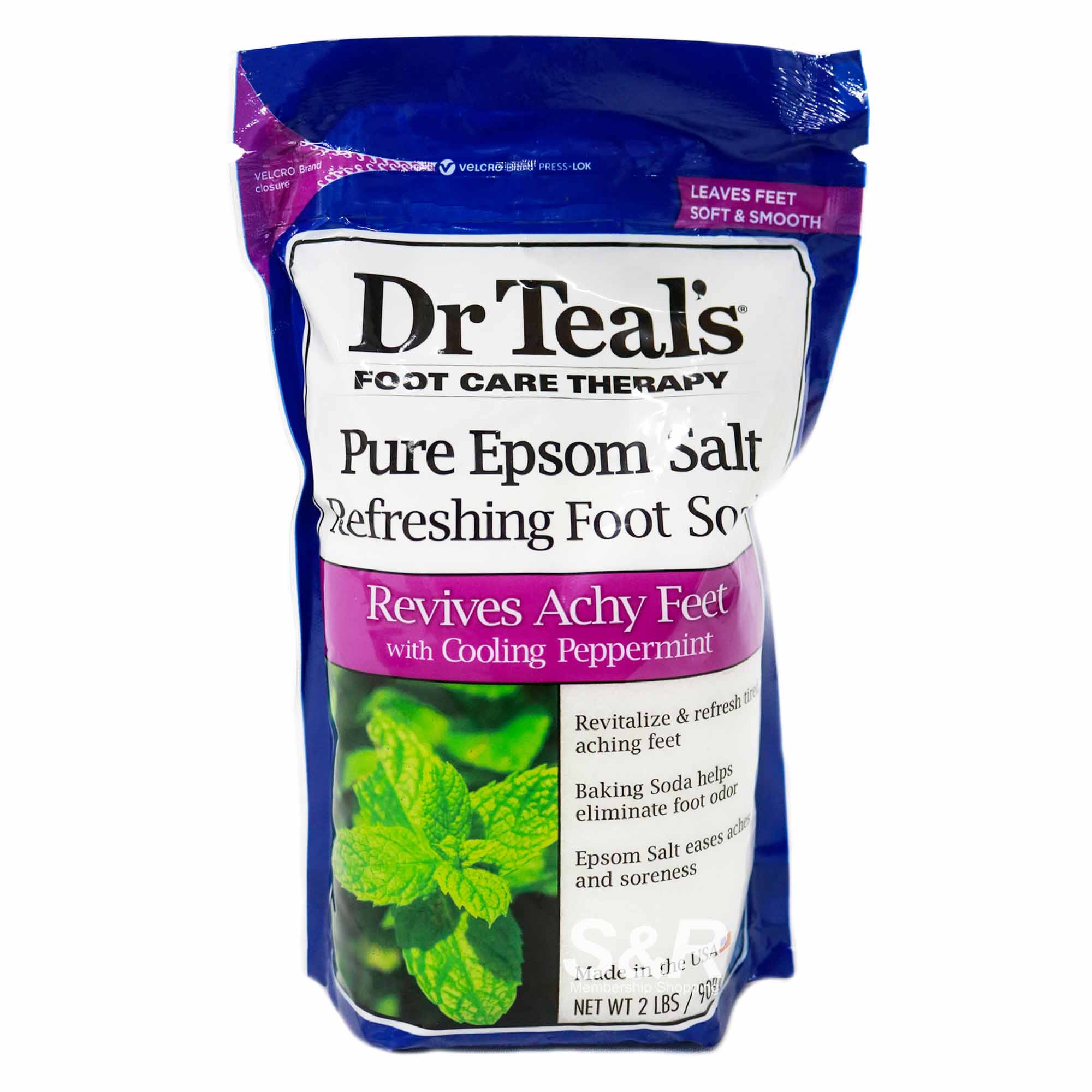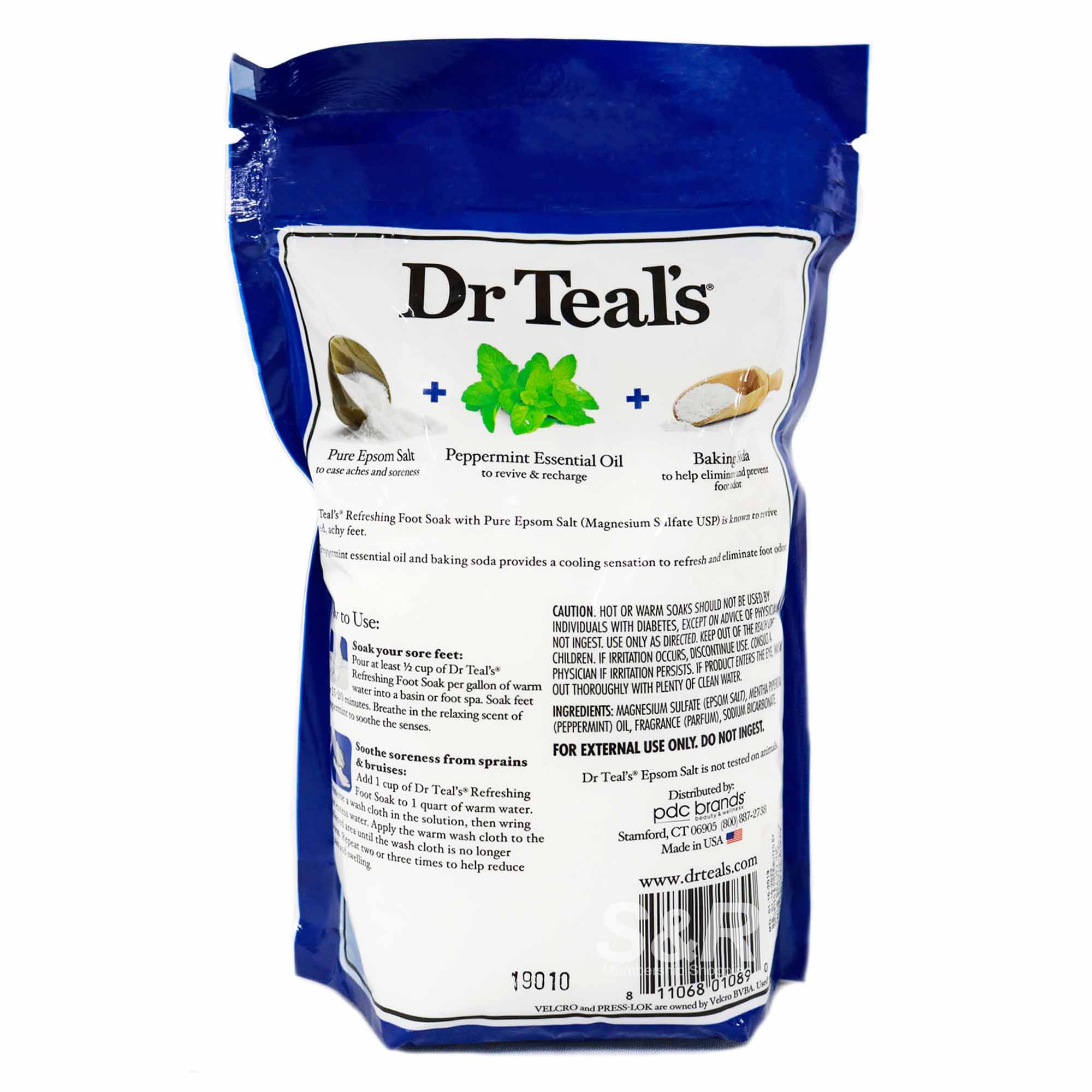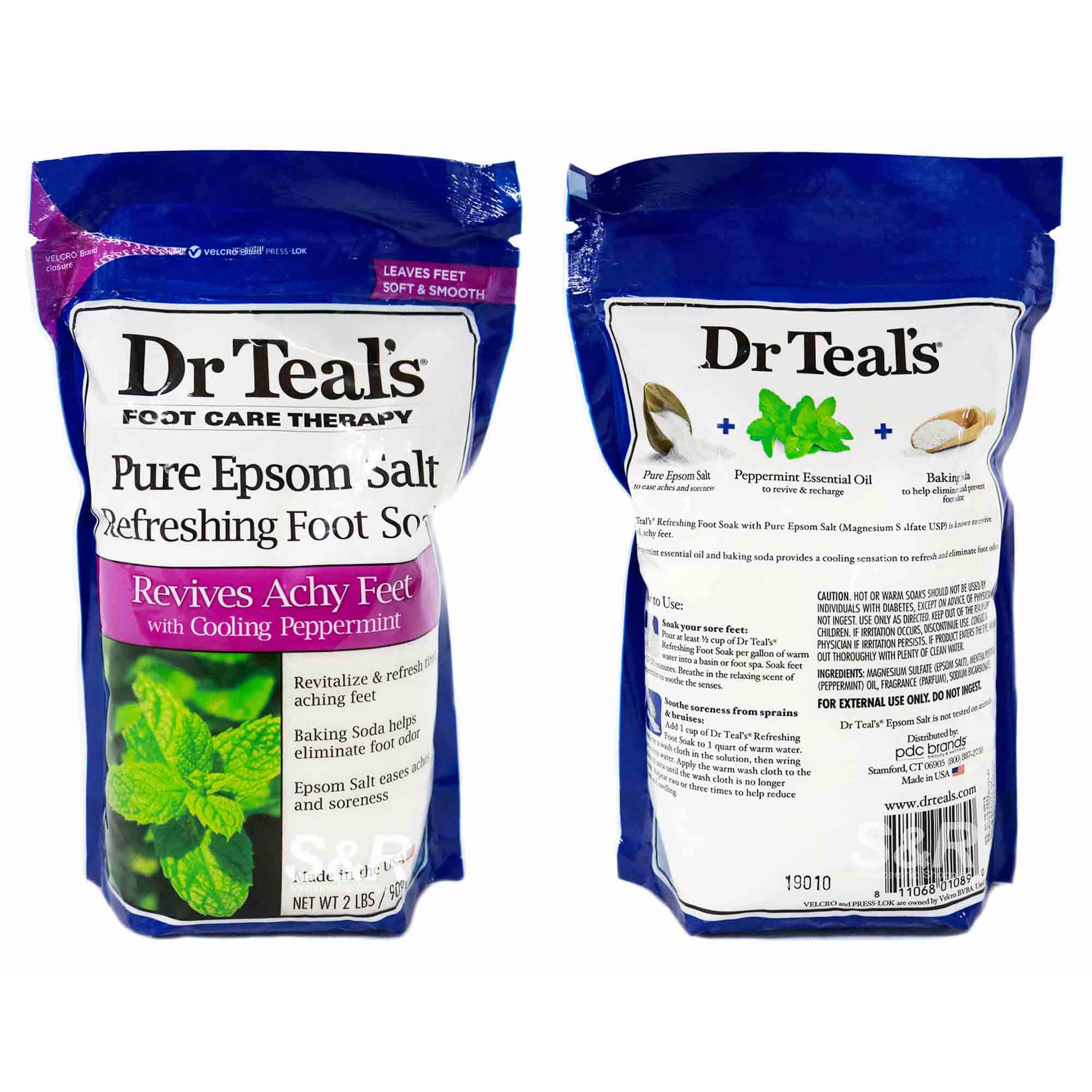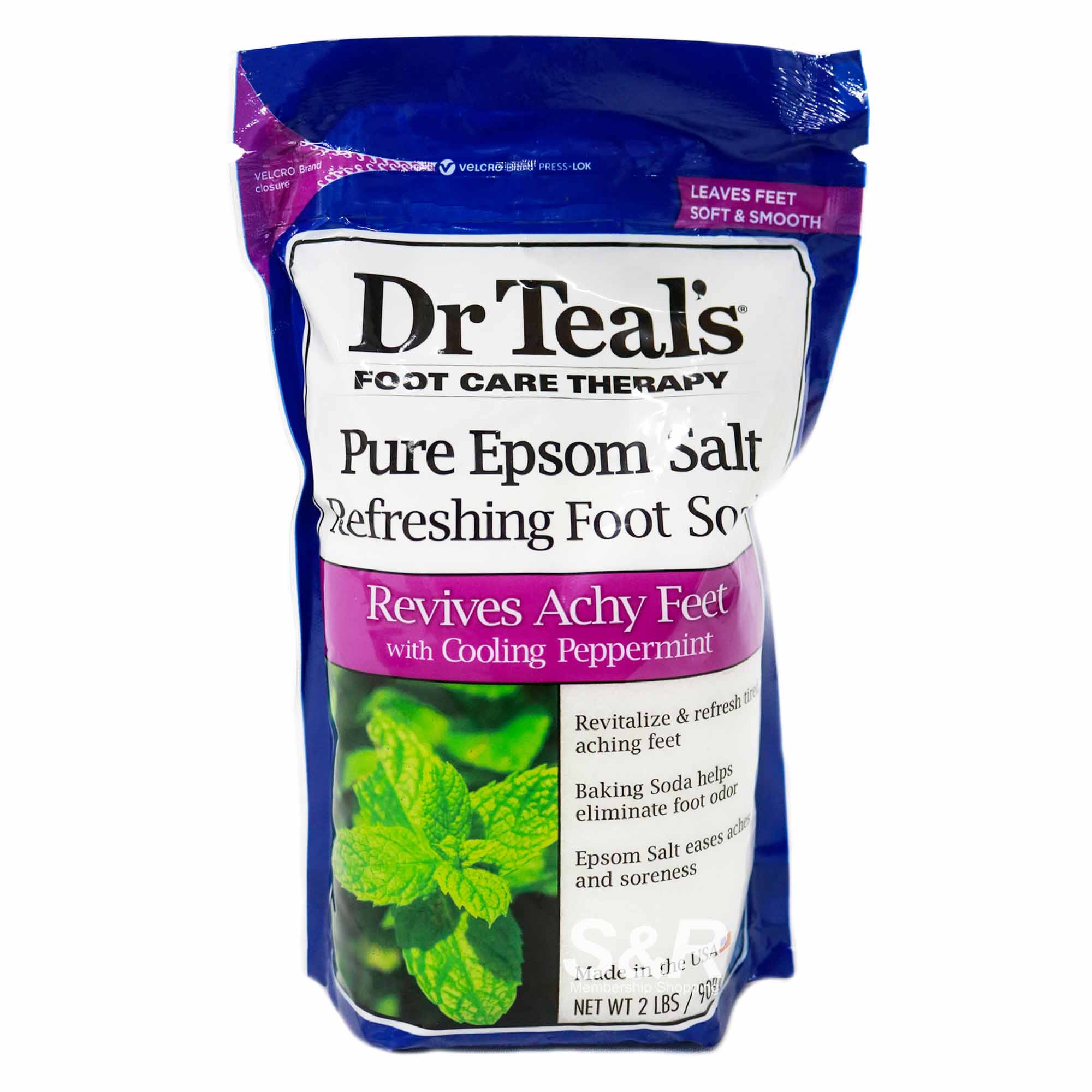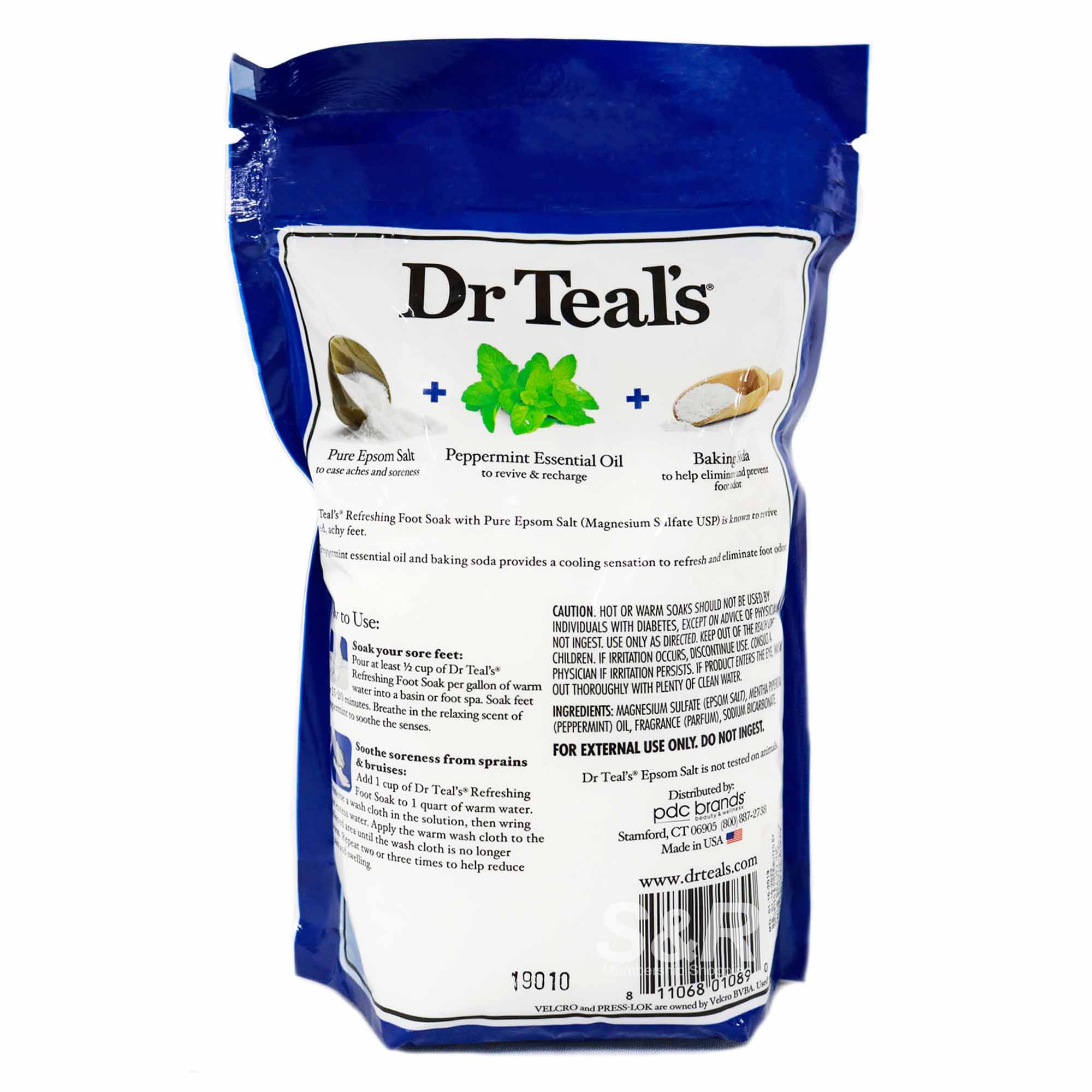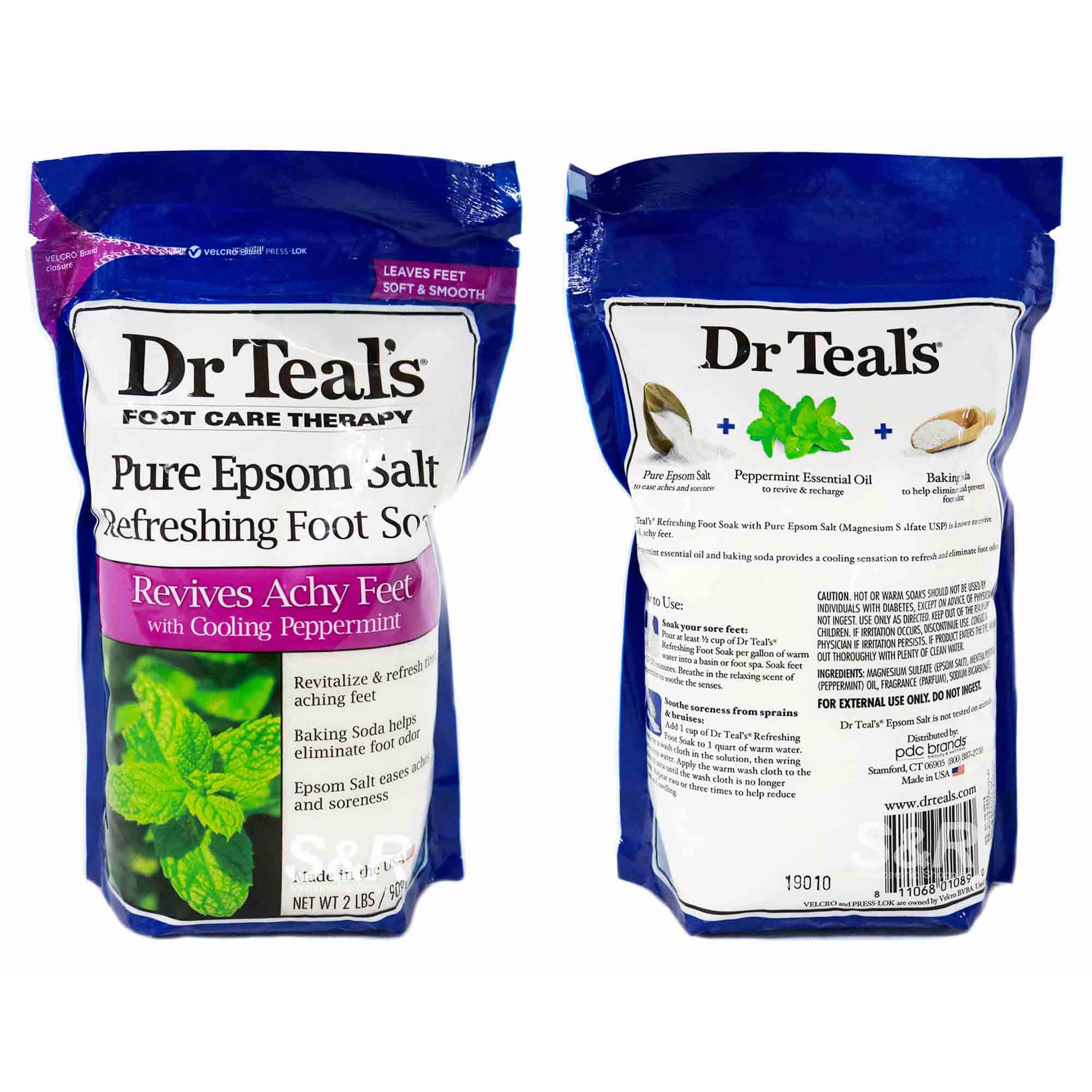 Dr. Teal's Foot Care Therapy Pure Epsom Salt with Cooling Peppermint 909g
Features:
Single Item
Foot Care Therapy Solution in 1 resealable bag
Revitalizes sore, achy feet
Refreshes feet with baking soda and peppermint
Leaves feet rested and recharged
Actual Weight: 1 KG
Product Dimensions: 4.72 x 2.48 x 9.52
---
Beautiful are the feet of those who go out and spread the word… about Dr. Teal's Foot Care Therapy Pure Epsom Salt w/ Cooling Peppermint! It's formulated with Peppermint Essential Oil to revive & recharge achy, weary feet. The addition of baking soda eliminates and prevents foot odor in the process. A relaxing soak with Dr. Teal's and you'll surely moisturize and soften dry feet.

Who would've thought feet could get irresistibly touchable too? We only recently discovered for ourselves that we have a thing for feet… sounds wrong, but you can't blame us, it's taken care by Dr. Teal's® Foot Care Therapy!

Directions:

Soak your sore feet. Pour at lease 1/2 cup of Dr. Teal's Refreshing Foot Soak per gallon of warm water into a basin or foot spa. Soak feet for 15-20 minutes. Breathe in the relaxing scent of peppermint to soothe the senses.

Soothe soreness from sprains & bruises. Add 1 cup of Dr. Teal's Refreshing Foot Soak to 1 quart of warm water. Immerse a wash cloth in the solution, then wring the excess water. Apply the warm wash cloth to the affected area until the wash cloth is no longer warm. Repeat two or three times to help reduce pain and swelling.

Hot or warm soaks should not be used by individuals with diabetes, except on advice of physician.

Do not ingest. Use only as directed. Keep out of reach of children. If irritation occurs, discontinue use.

Consult a physician if irritation persists. If product enters the eye, wash out thoroughly with plenty of clean water.