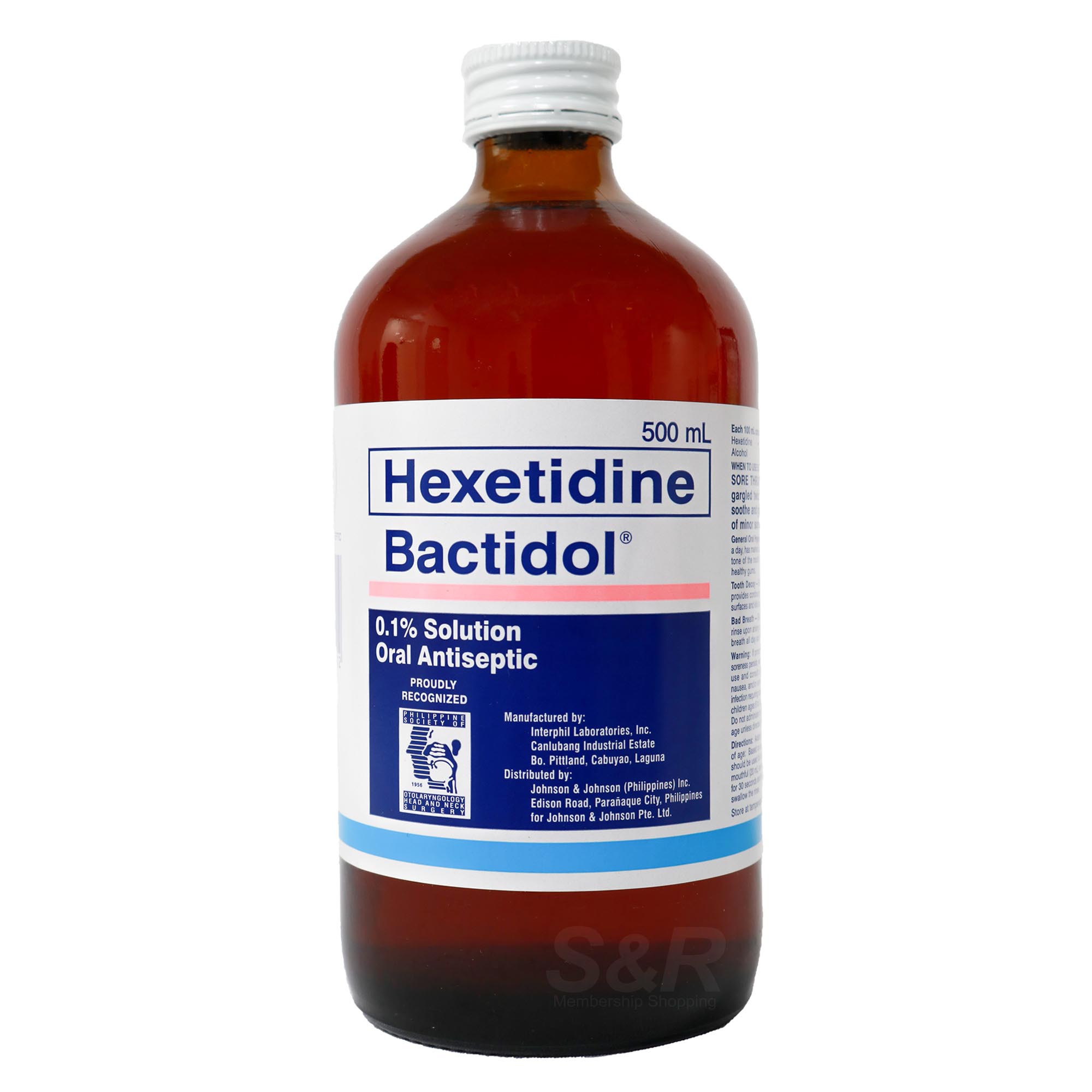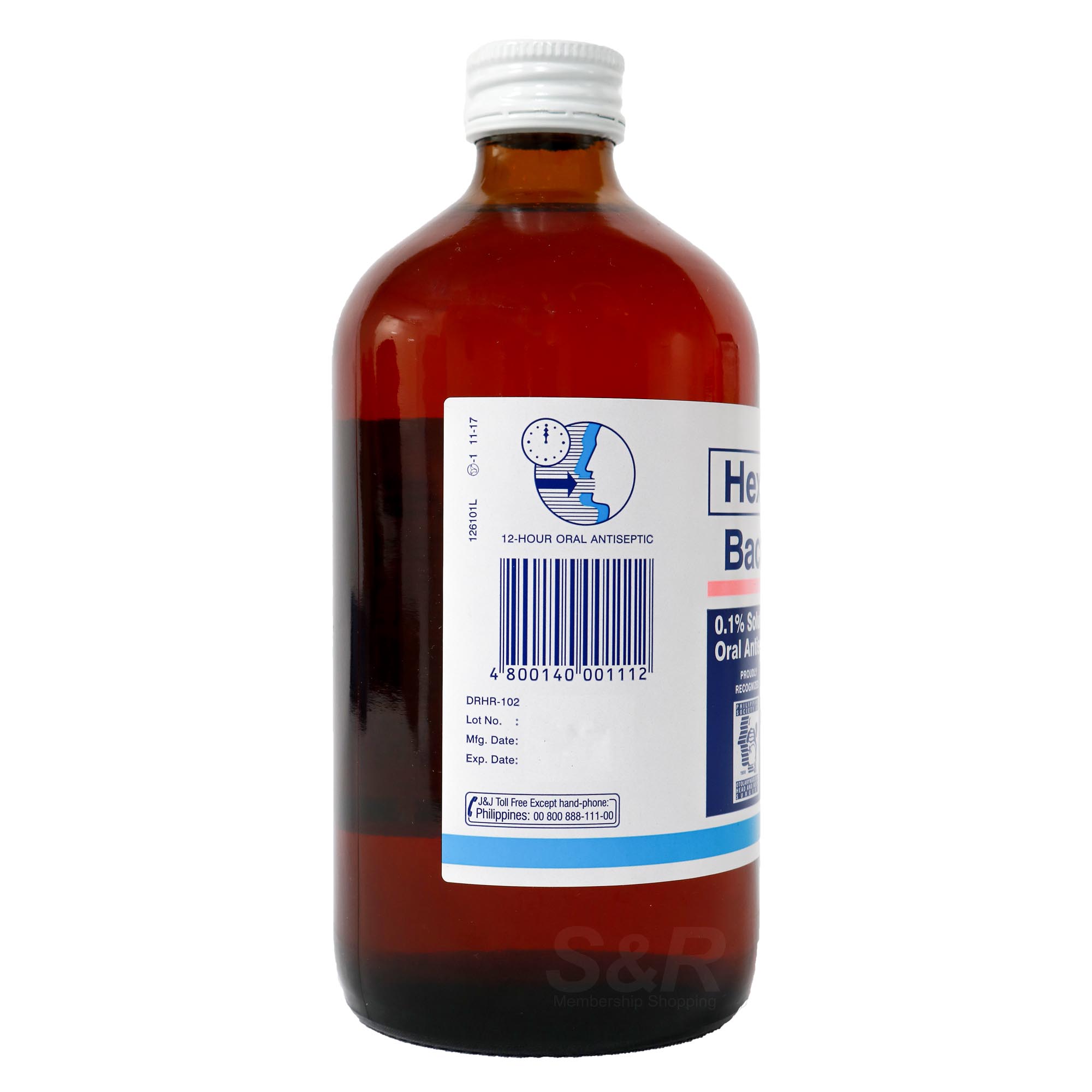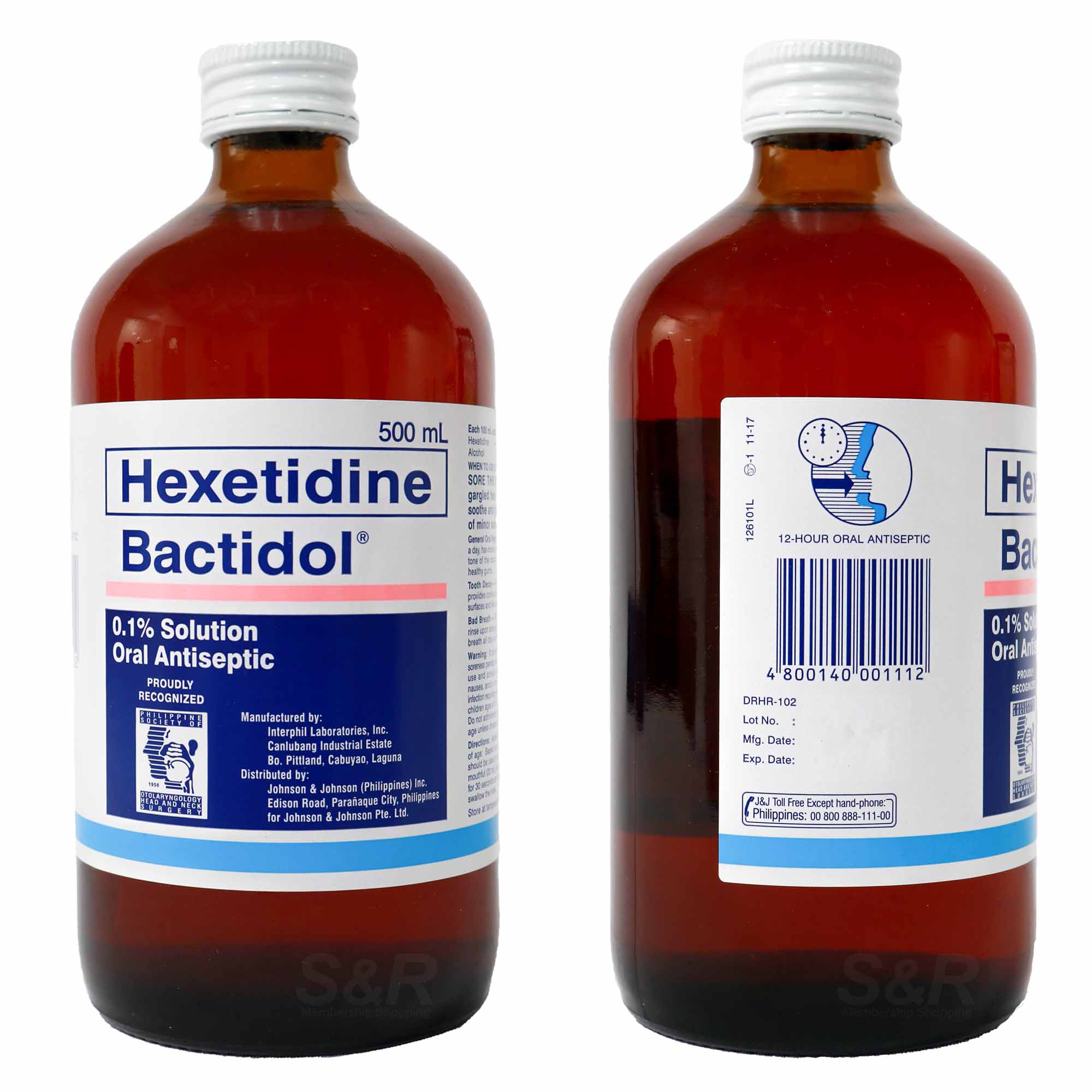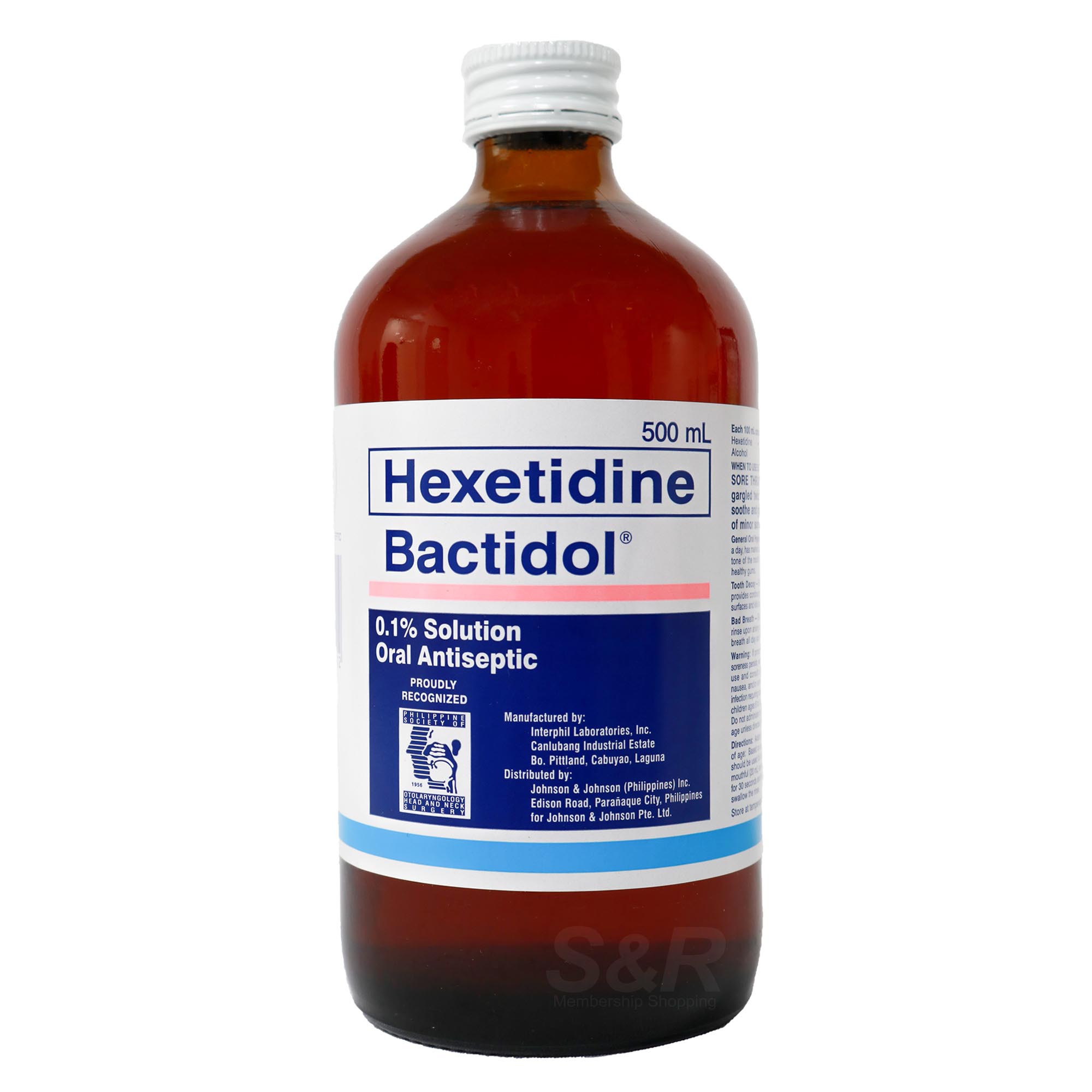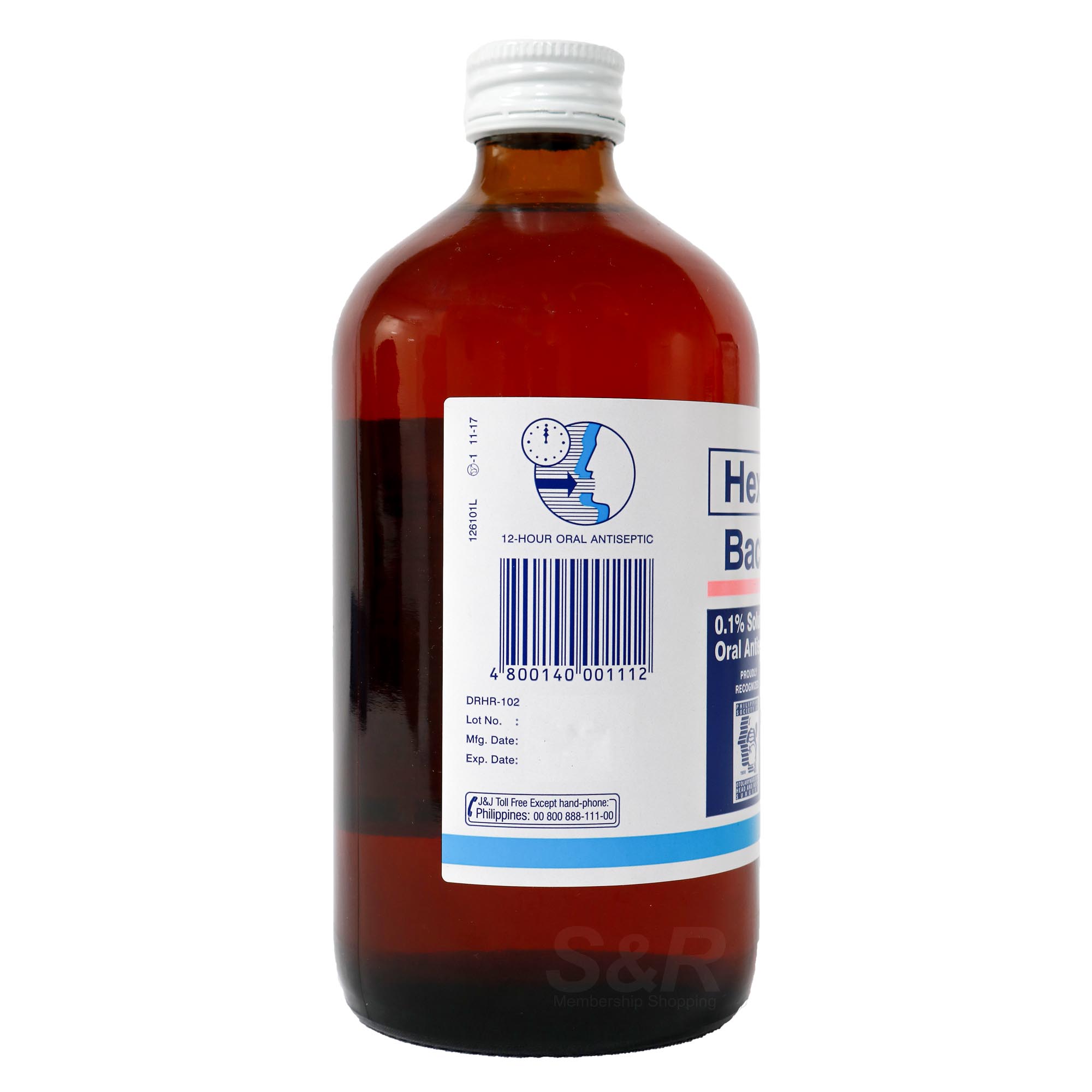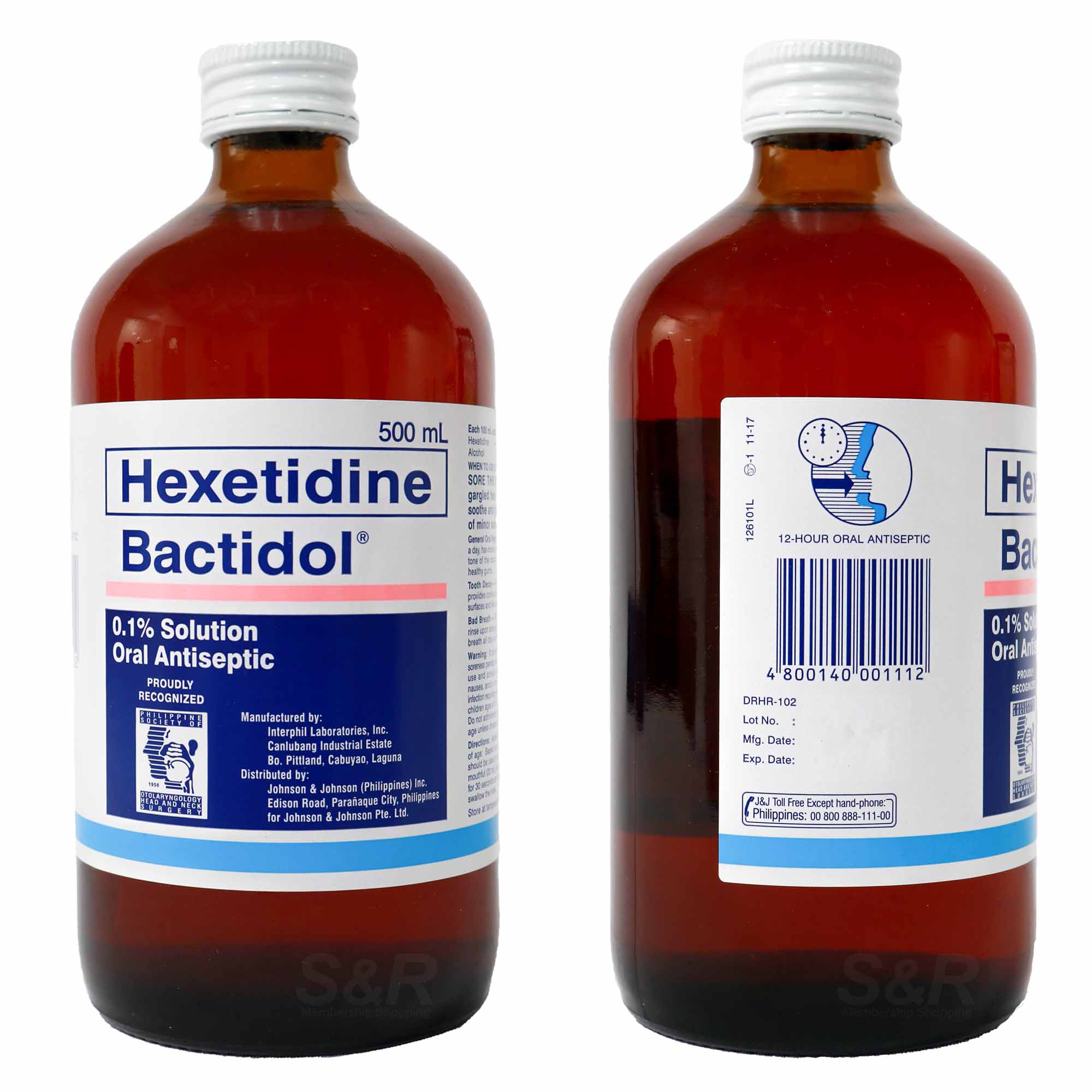 Hexetidine Bactidol Oral Antiseptic Solution 500mL
Features:
Single Item
Oral Antiseptic Solution in 1 glass bottle
Maintains healthy gums and prevents cavities
12-hour Oral Antiseptic
Kills mouth germs and bacteria
Actual Weight: 0.8 KGs
Product Dimensions: 3 x 3 x 6.88
---
Hexetidine Bactidol® Oral Antiseptic Solution helps stop sore throats fast by responding immediately to the first signs of any throat discomfort. It works in as fast as 30 seconds to kill up to 99% of sore throat causing viruses so it doesn't worsen to a cough, cold or flu. It's your fast and effective sore throat solution whenever the mild symptom. It further releases additional iodine that inactivates persisting micro bacterial organisms.

So, at the first sign of an itchy throat, make sure to gargle with Bactidol® Oral Antiseptic Solution 3 to 4 hours as needed.

Directions: Hold 15-20ml of Hexetidine (BACTIDOL®) in the mouth. Swish and gargle for 30 seconds in the morning and evening. Use full strength.

Use within 6 months once opened. Immediately seek medical attention if you experience any side effect/s or adverse drug reaction/s.