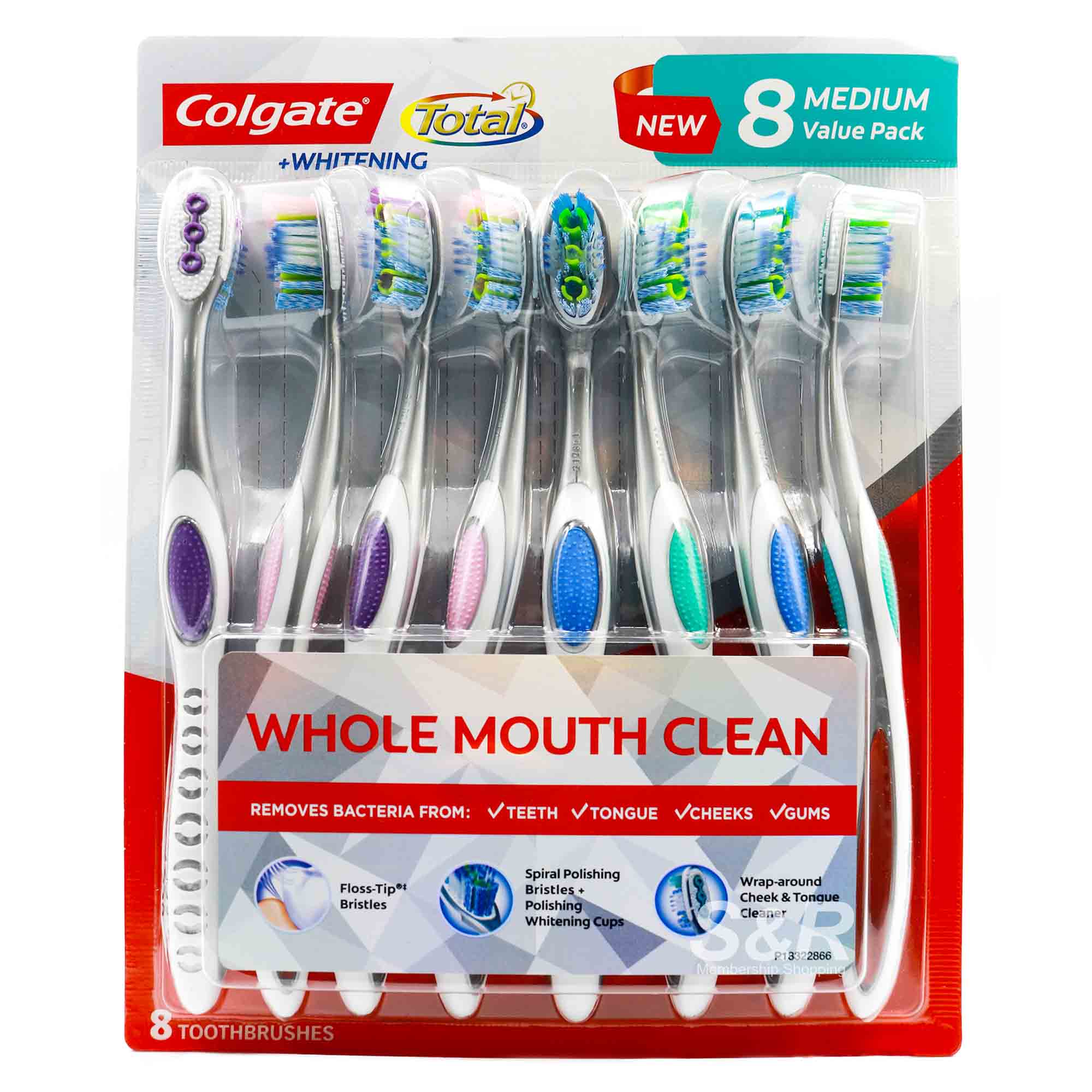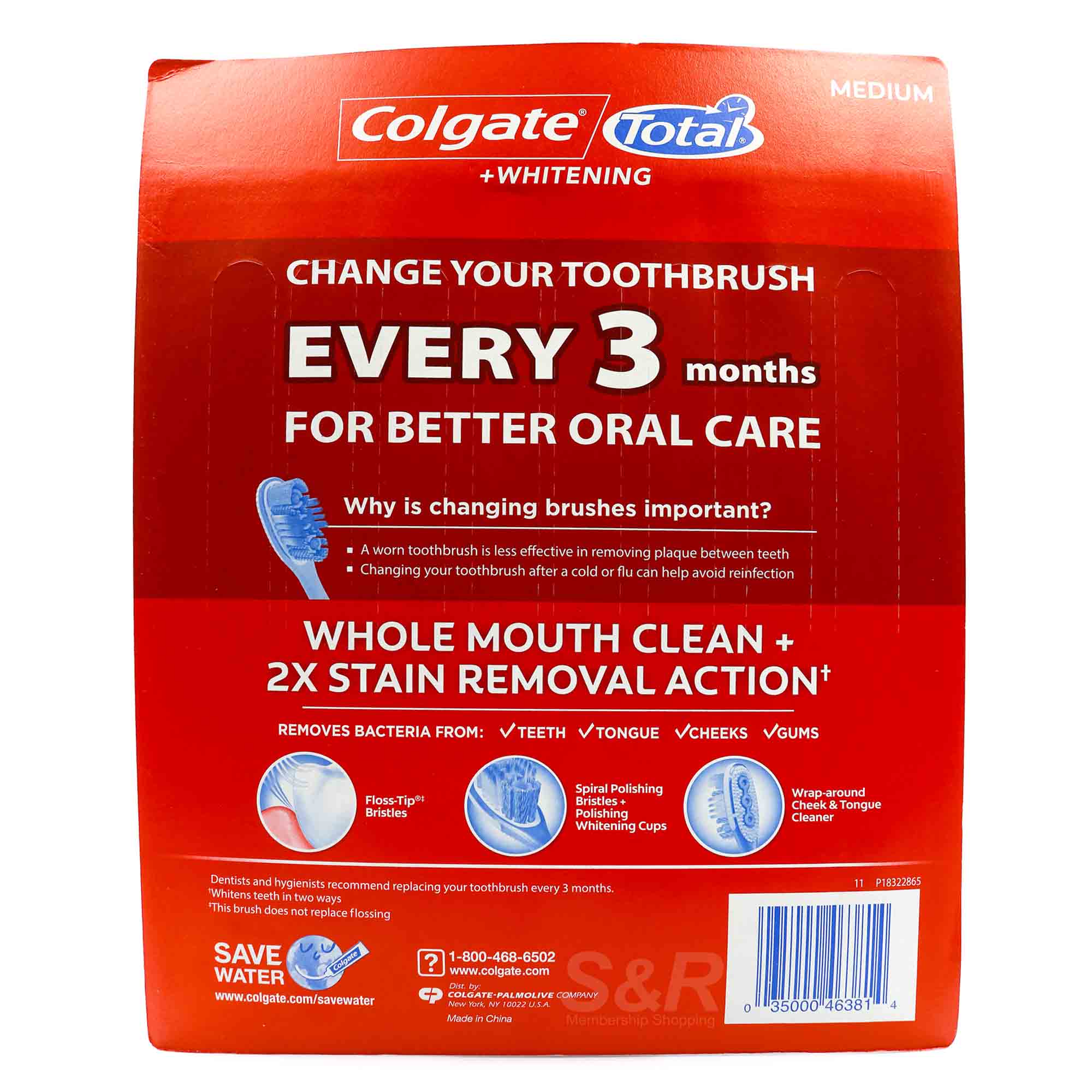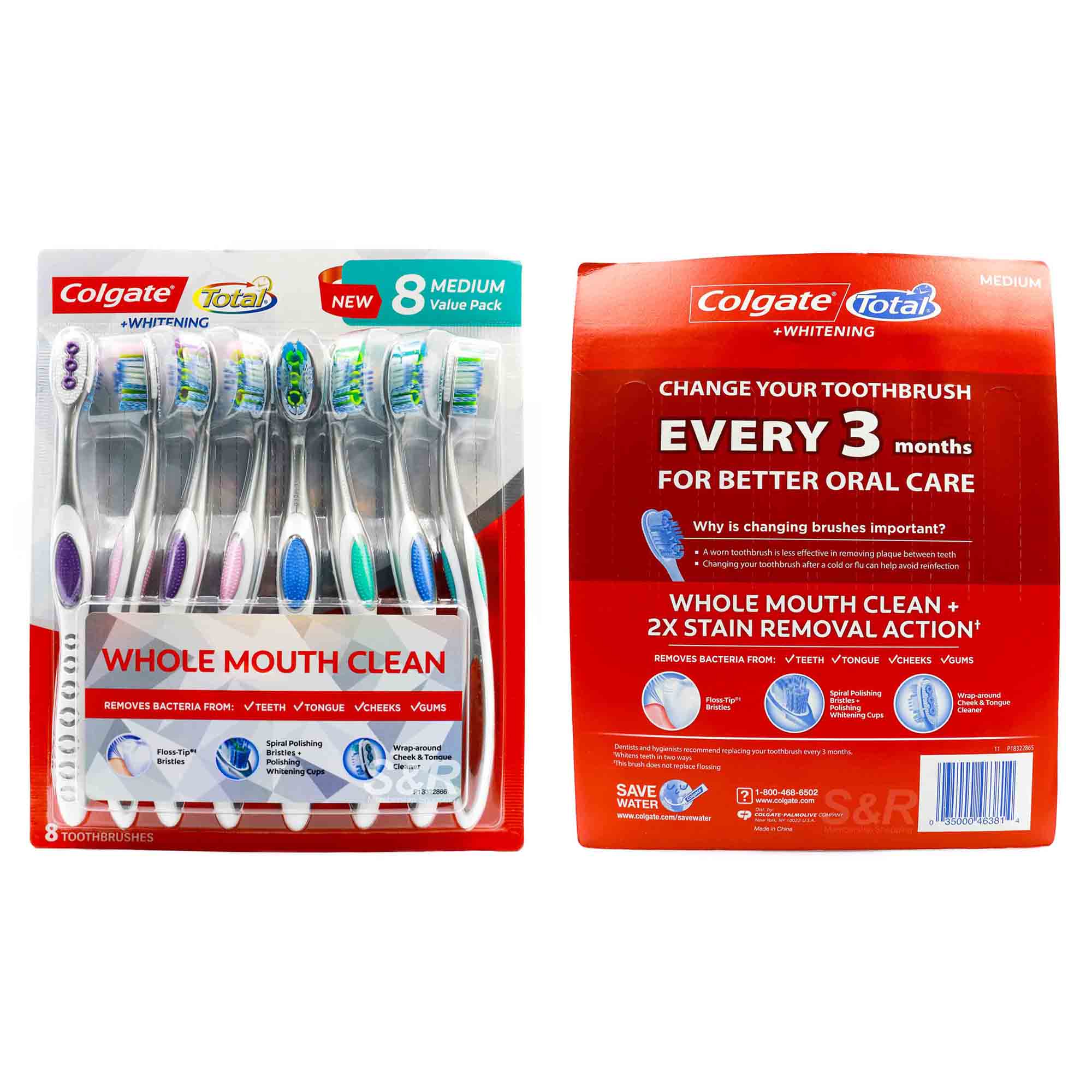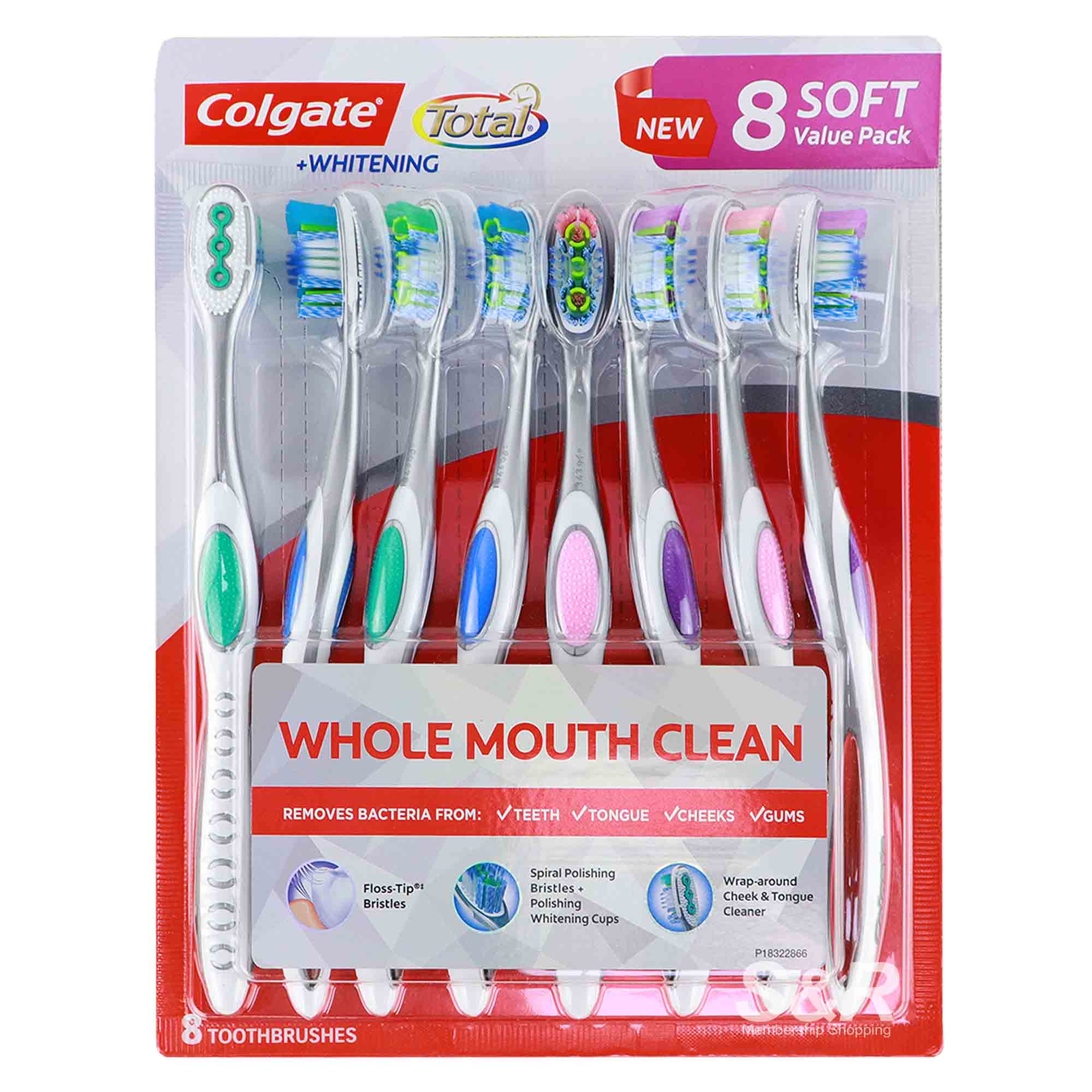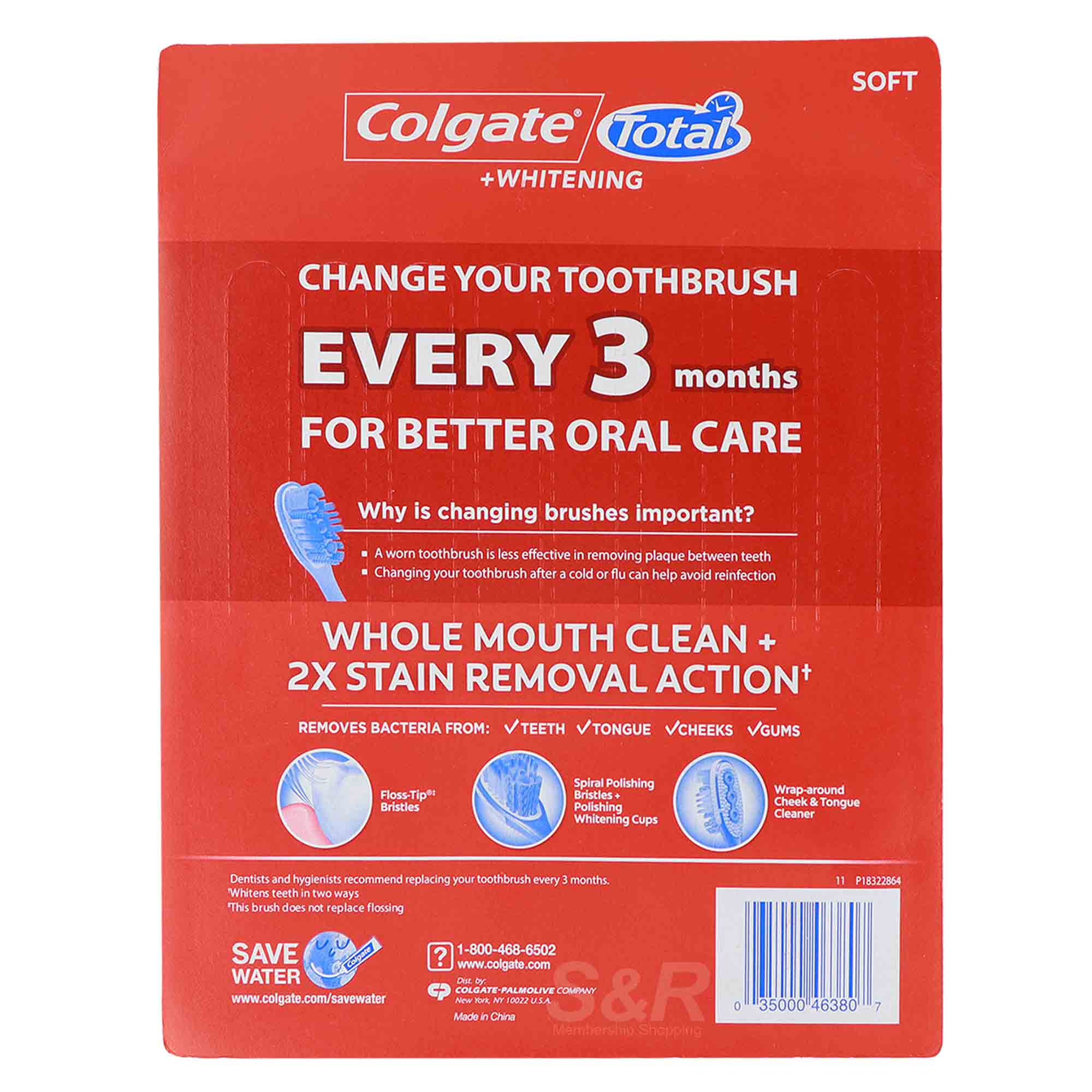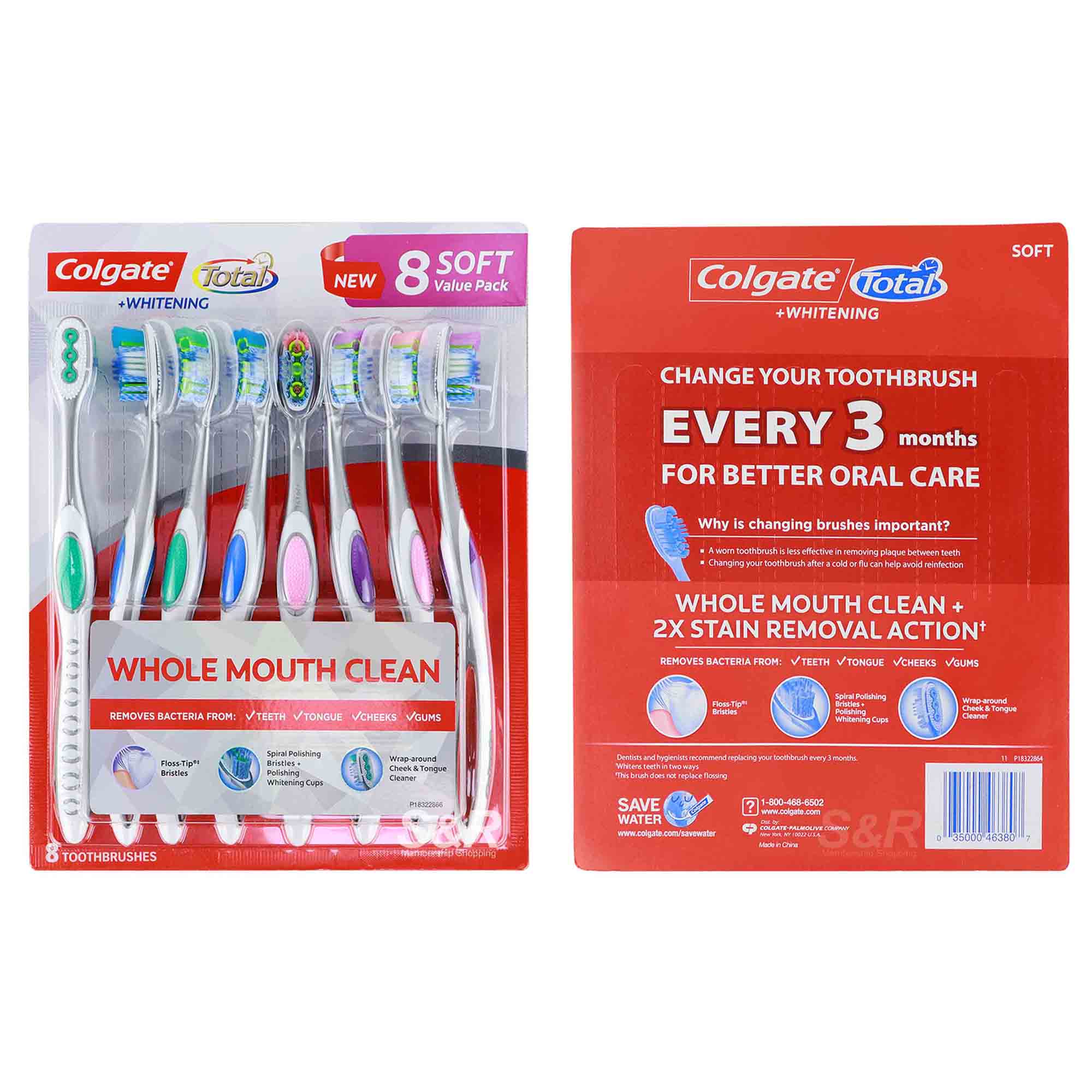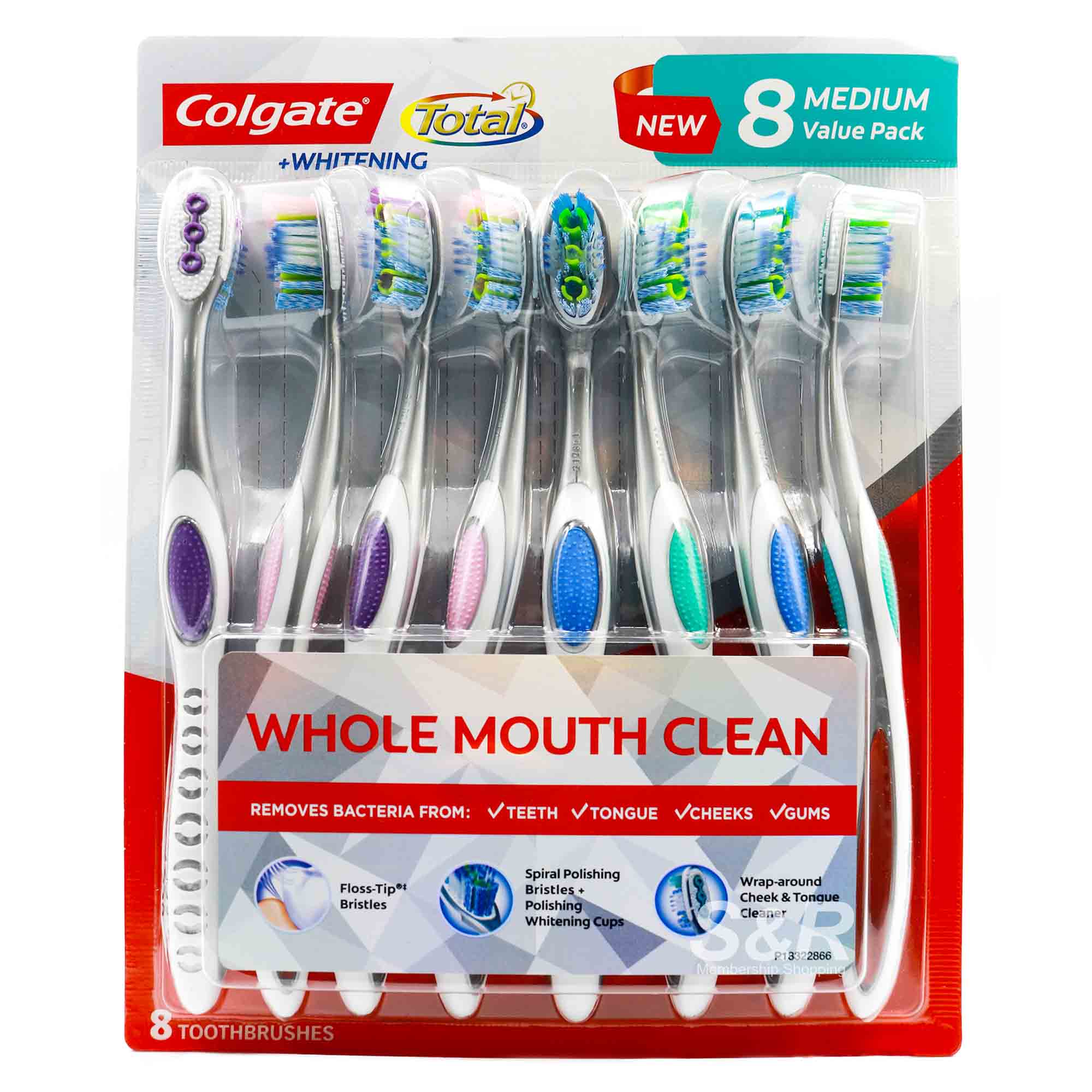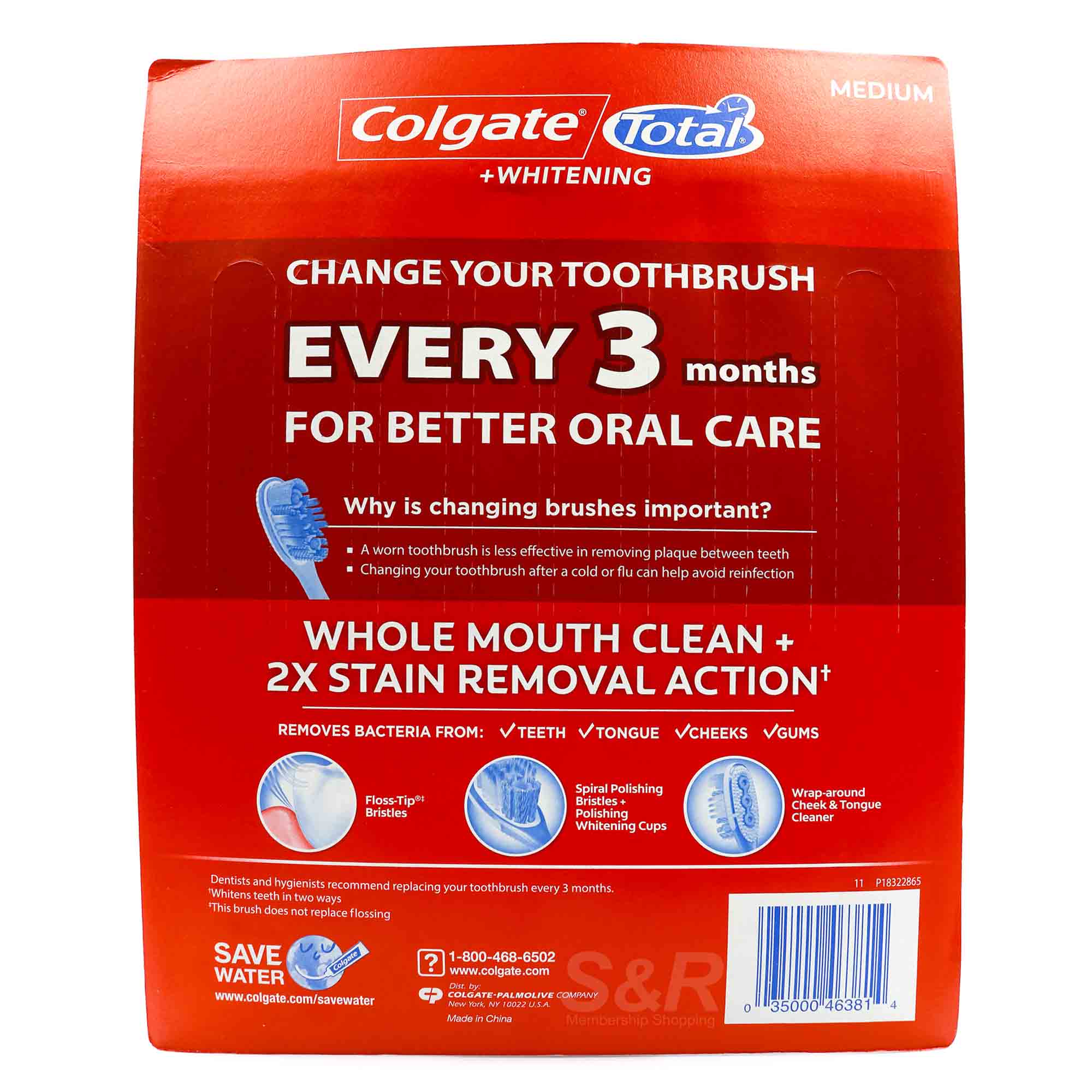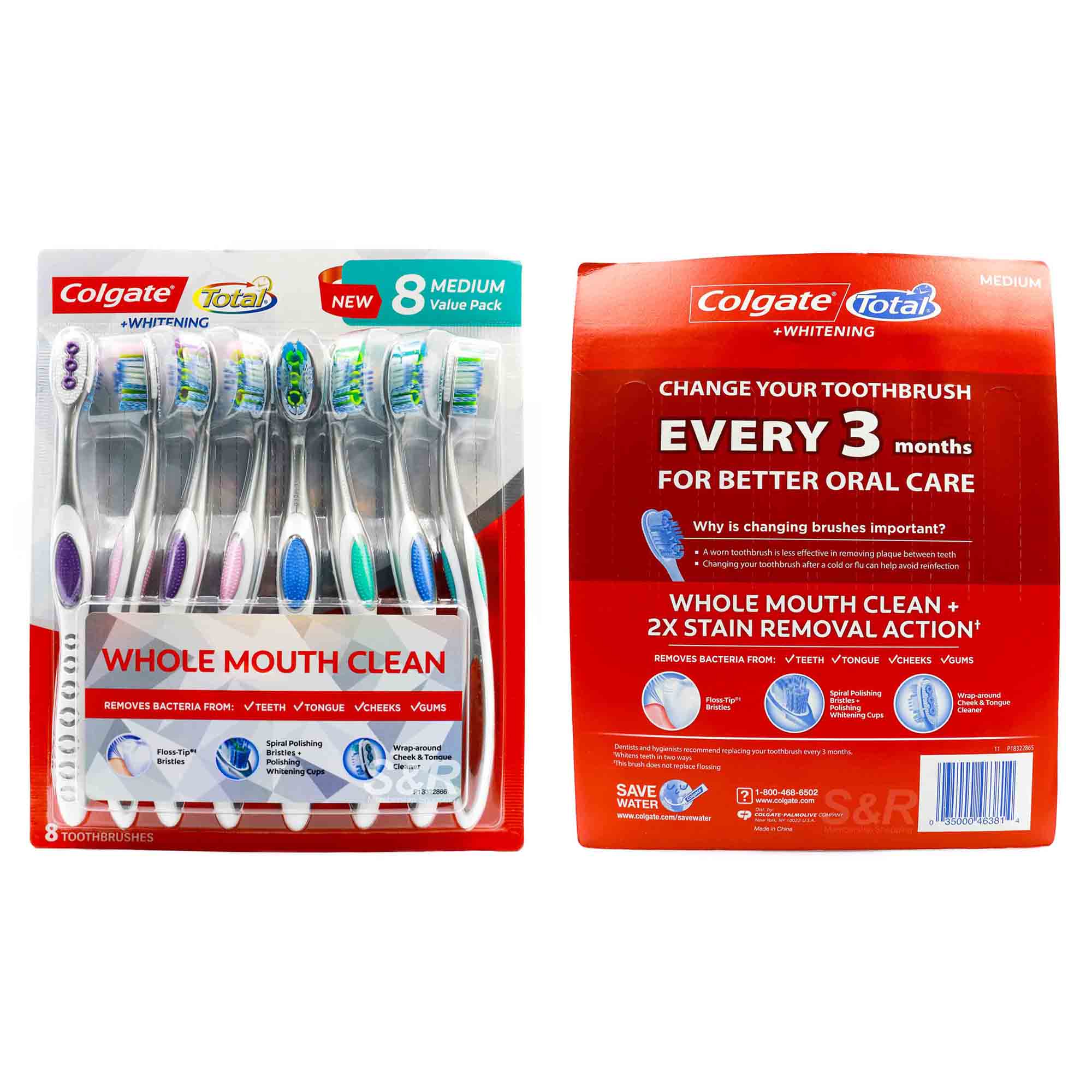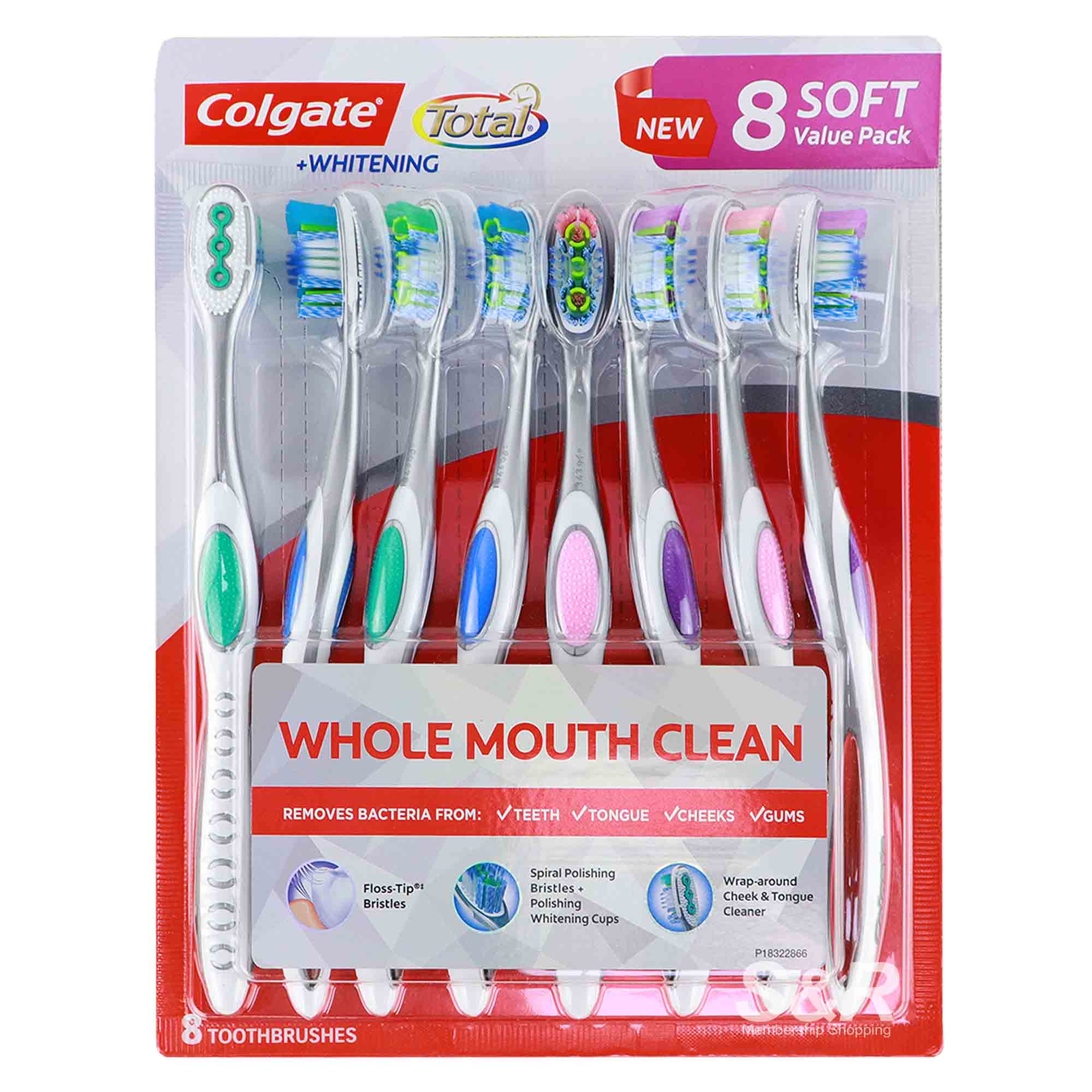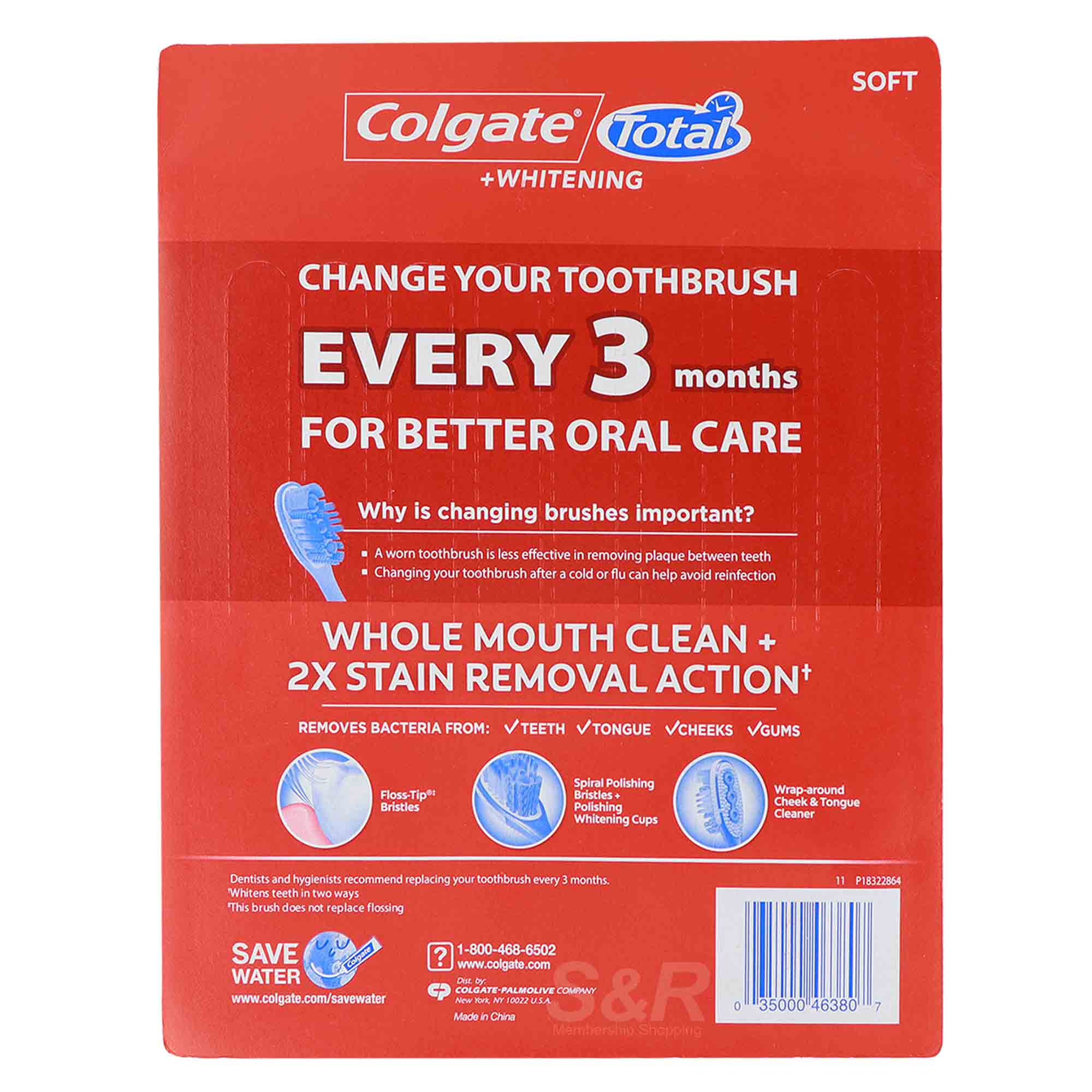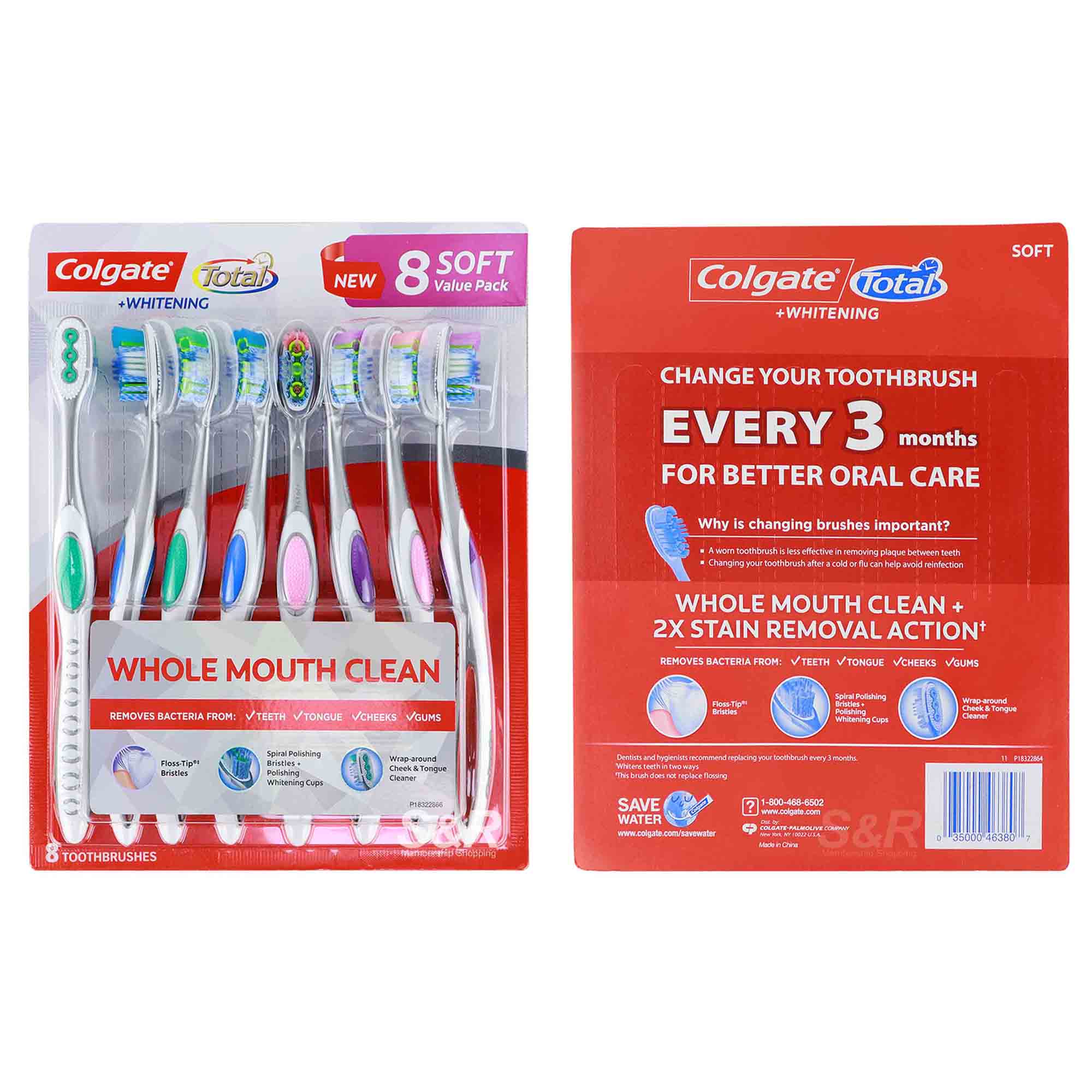 Colgate Total and Whitening Toothbrush Medium or Soft 8pcs
Features:
Multi-pack (8 counts)
Medium or Soft Toothbrush Assorted Set in 1 packaging
Cleans teeth, tongue, cheeks and gums
360° polishing bristles
Product of USA
Actual Weight: 0.19 KGs
Product Dimensions: 7.55 x 0.78 x 9.44
---
Brushing our teeth is so easy like clockwork, but it's even better with Colgate Total Toothbrush! It features Floss Tip & Spiral Polishing Bristles that do a whole mouth clean, ensuring bacteria are removed from your teeth, tongue, cheeks, and gums! And to double the clean, its polishing cup removes bacteria from the surface of your teeth, significantly improving the look of your teeth.

Now, that's truly a 360° toothbrushing experience! Use Colgate Total and Whitening Toothbrush and cover all areas of your teeth – no plaque or bacteria go unnoticed!

Directions: Gently brush with circular motion, repeating such action on the inside surfaces. Spit out toothpaste after brushing.

Change your toothbrush every 3 months for better oral care. A worn toothbrush is less effective in removing plaque between teeth. Changing your toothbrush after a cold or a flu can help avoid reinfection.