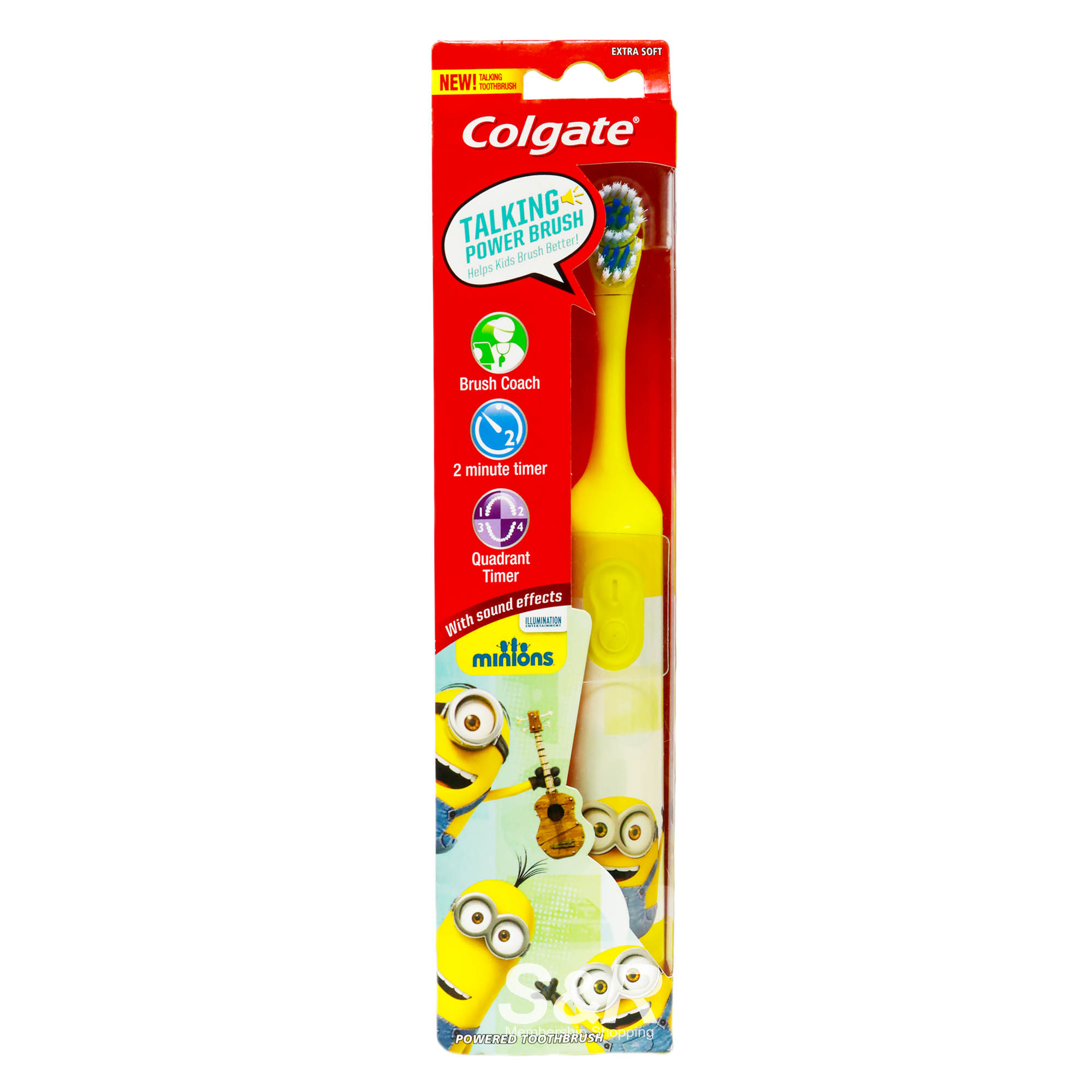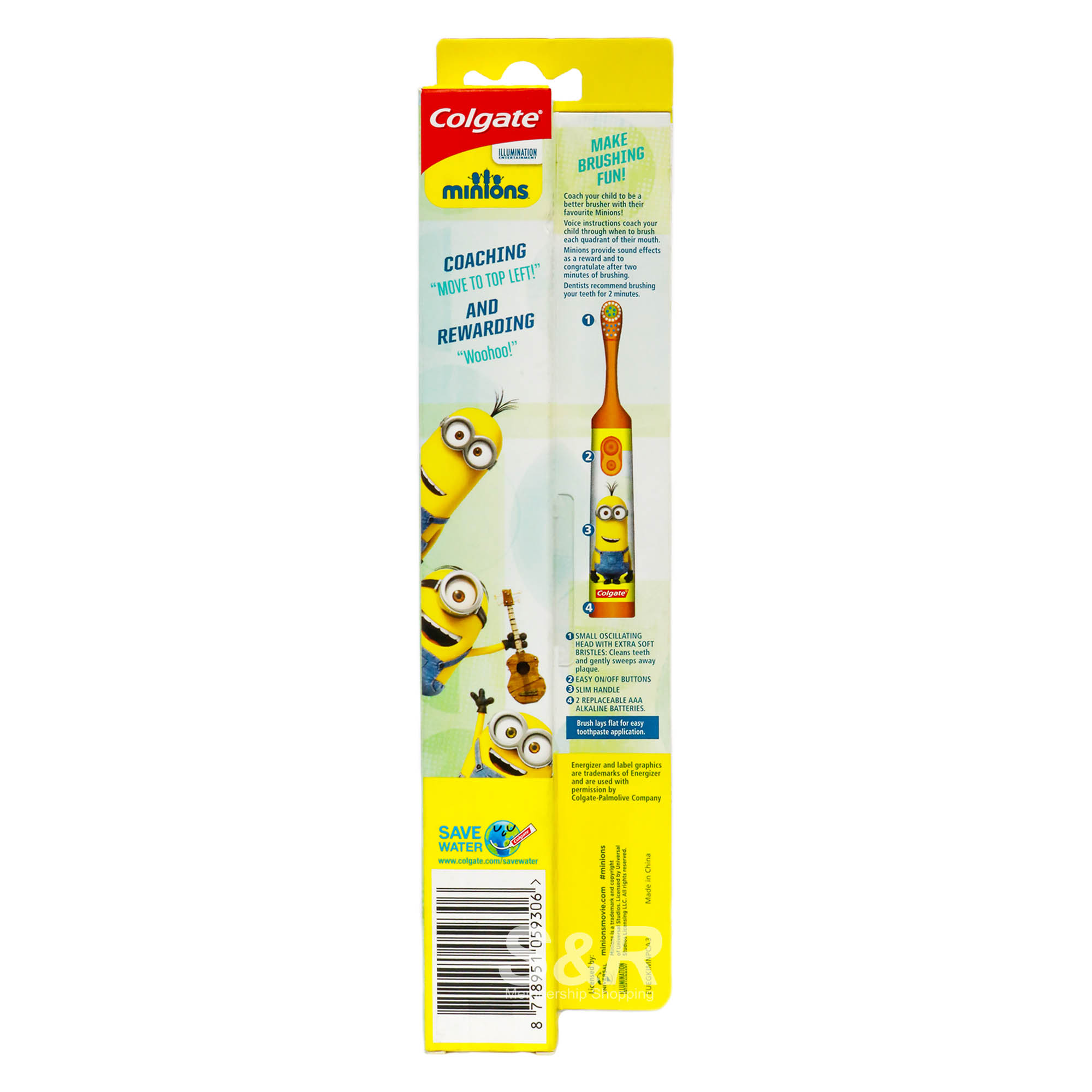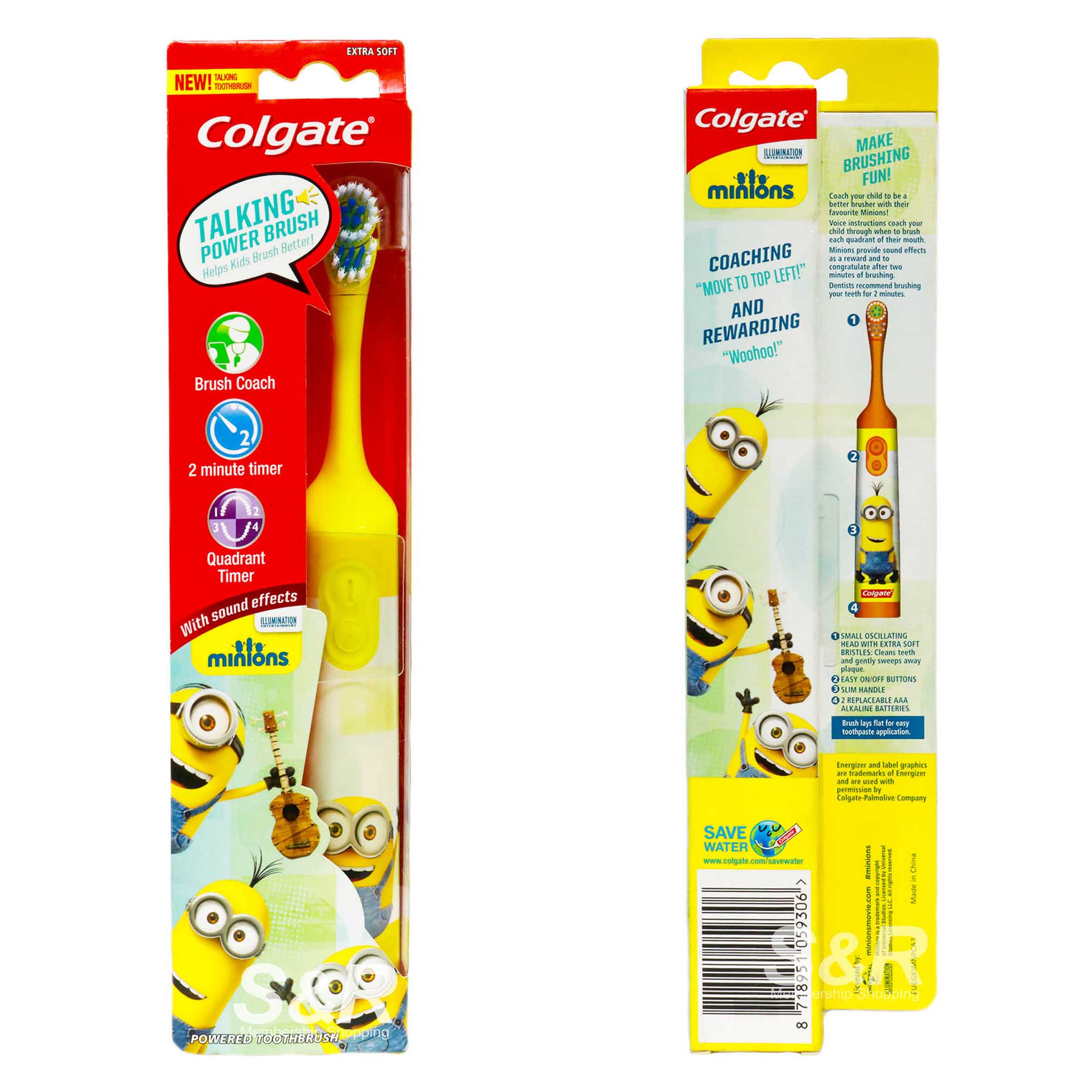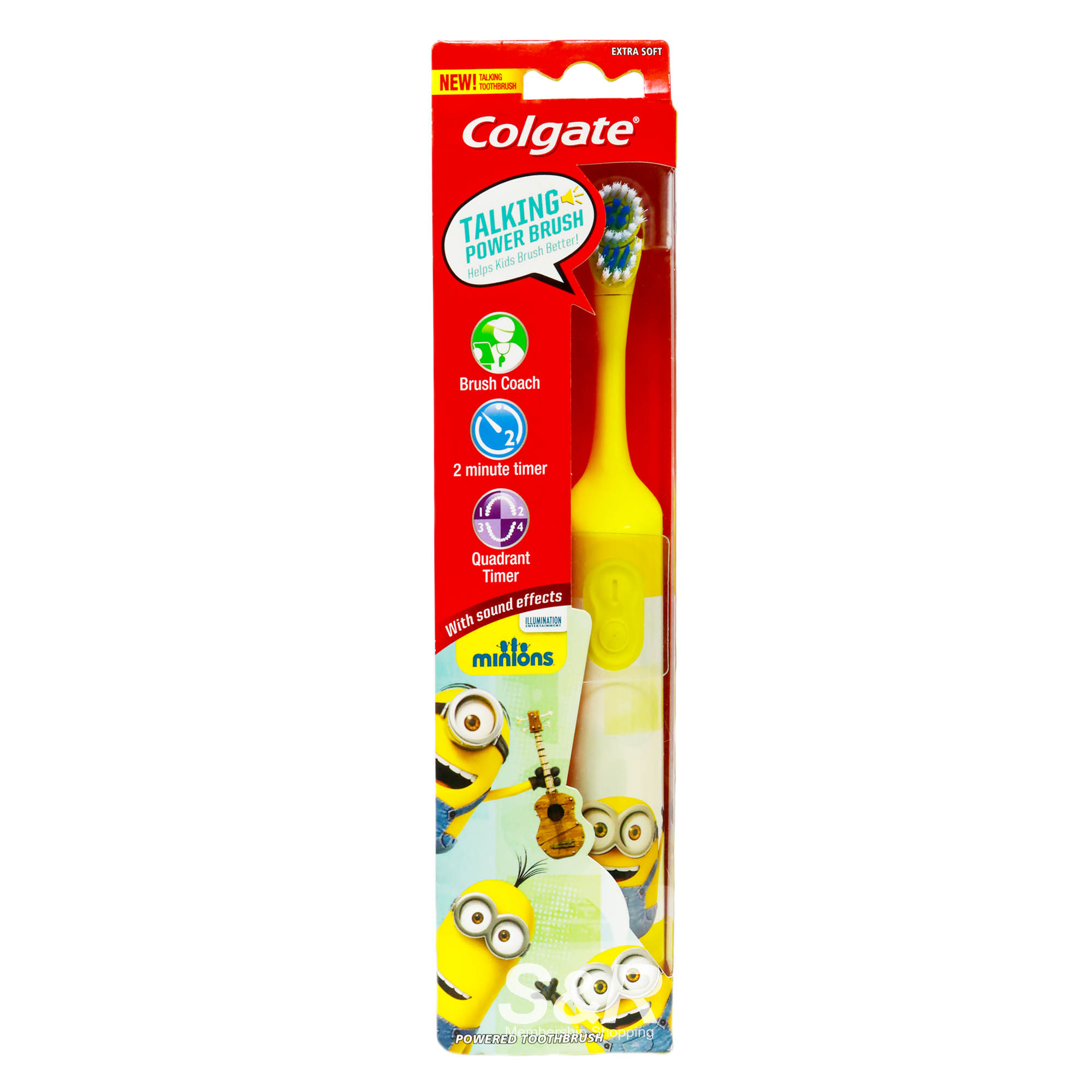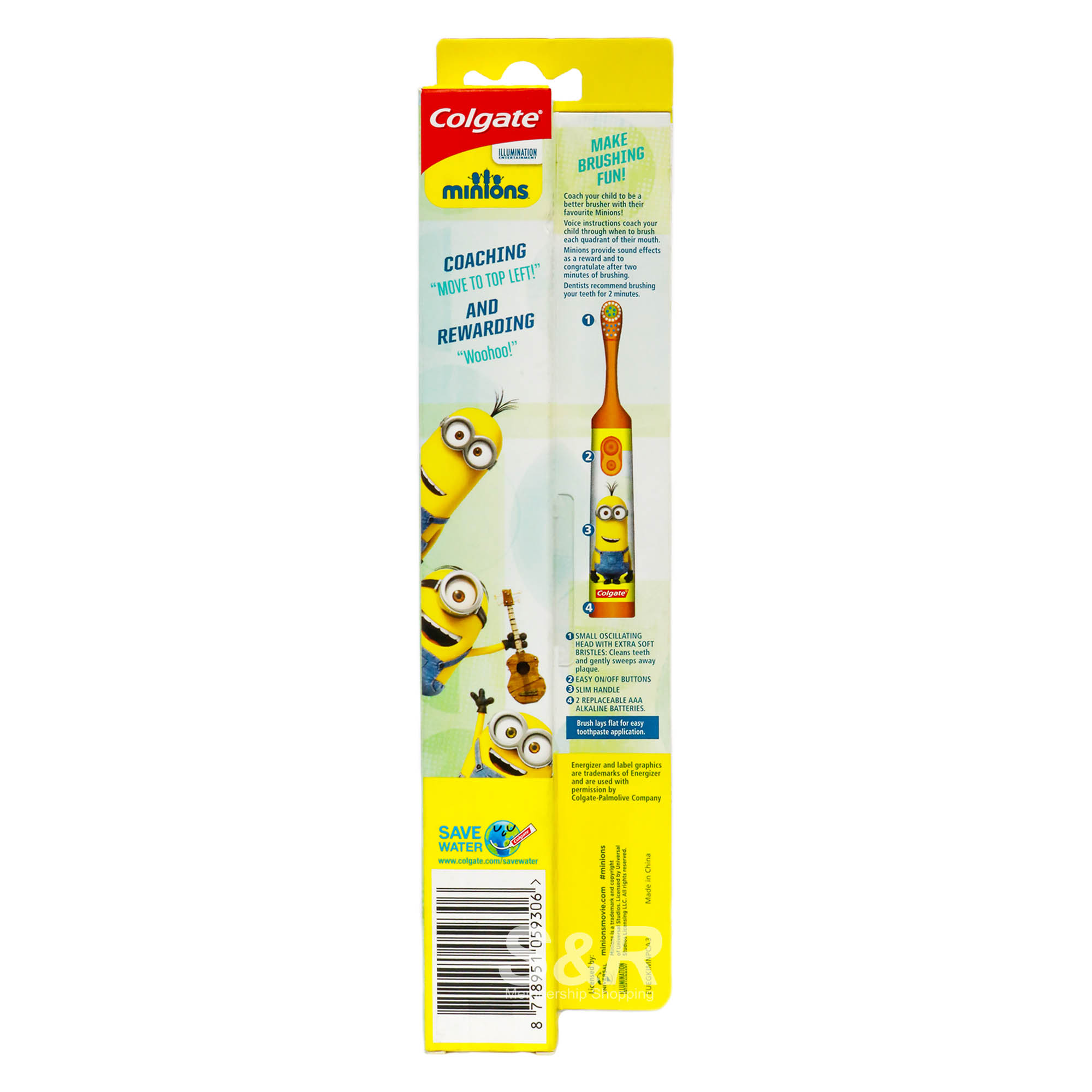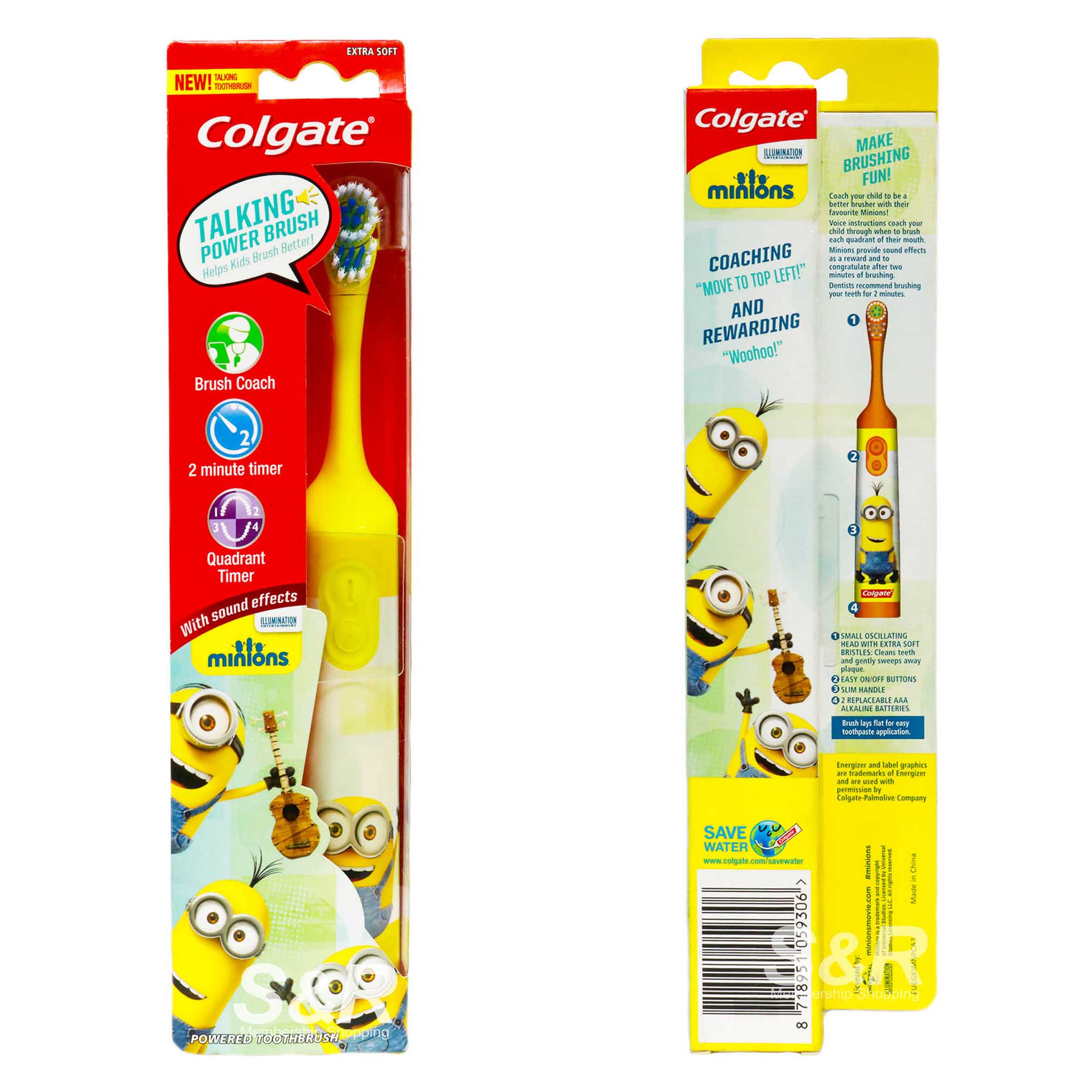 Colgate Kids Interactive Talking Minions Toothbrush 1pc
Features:
Single Item
Battery-powered kid's toothbrush in 1 packaging
Interactive Talking Battery Powered Toothbrush Helps Kids Brush Better
Small Spinning Head Gently Clean Little Teeth, Extra Soft Bristles
Product of USA
Actual Weight: 0.1 KGs
Product Dimensions: 2.5 x 1.5 x 9
---
"One day, your toddlers are going to come up to you, all smiles and everything, and then they'll whisper "mom, can we have that automatic toothbrush with the little yellow minion thingies? Pretty pleaaaase?" Who are we to resist their adorable pleas? Right away, let's give them Colgate Kids Interactive Talking Minions Toothbrush! Aside from the cutie patootie design, it's got an interactive talking function that helps kids brush better!

Its small spinning head also guarantees gentle clean for little teeth with its extra soft bristles. So, if you want the future to smile upon them, and them smiling on you, buy them Colgate Kids Interactive Talking Minions Toothbrush! Let them have fun while keeping their beamers bright and shining for us parents to smile about.

Directions: After use, rinse toothbrush head thoroughly, shake off excess water, and store upright.

Brush lays flat for easy toothpaste application. Dentists recommend replacing your toothbrush every 3 months.