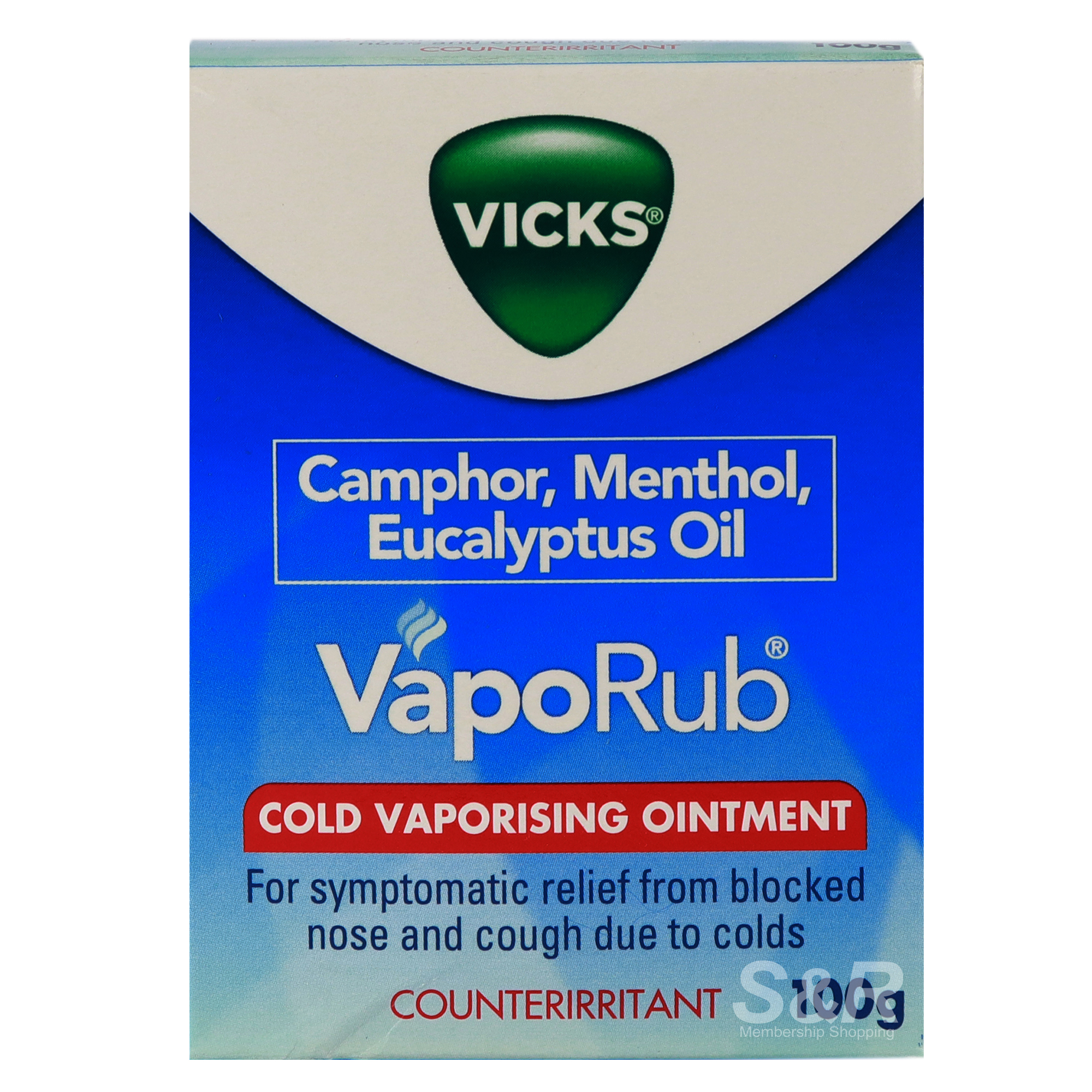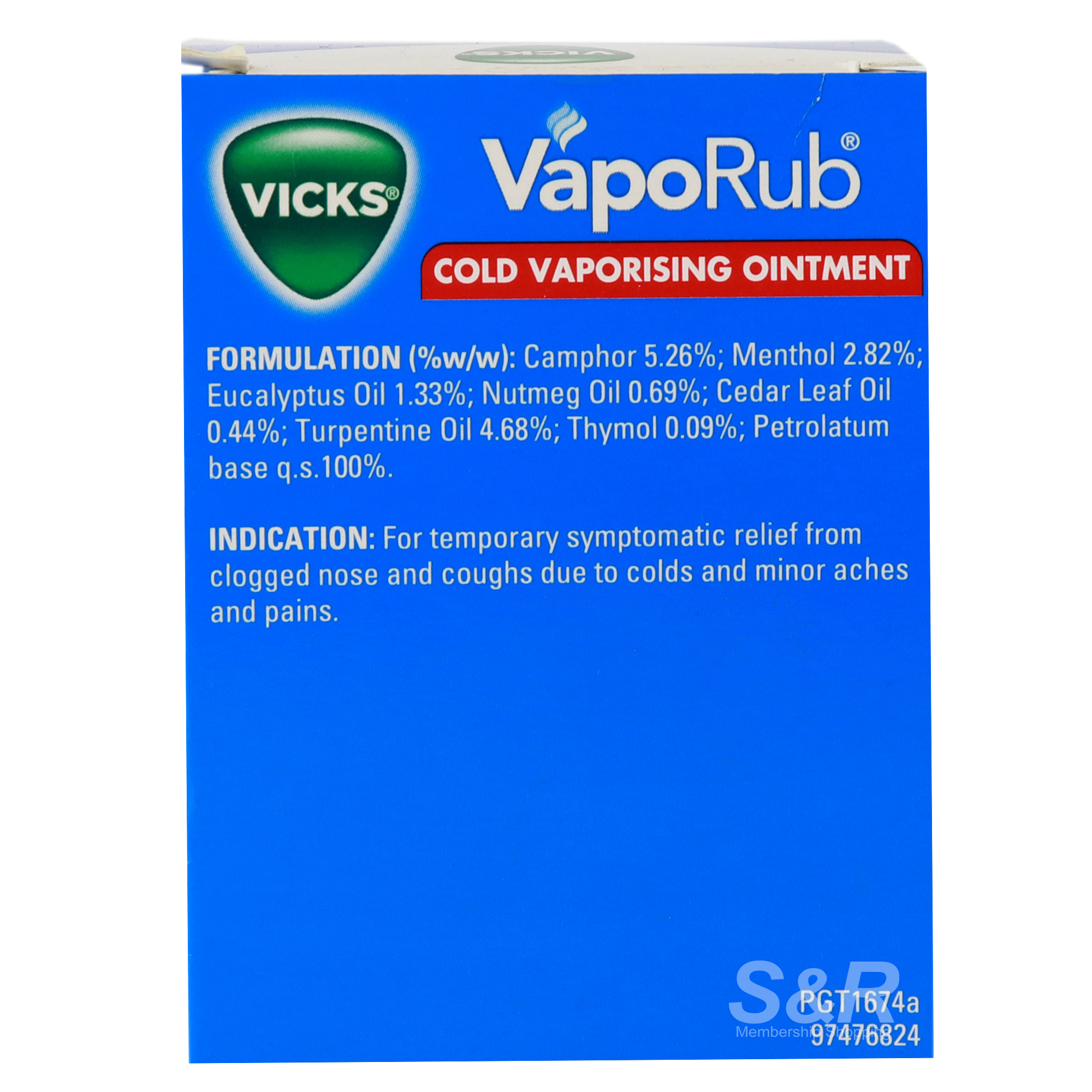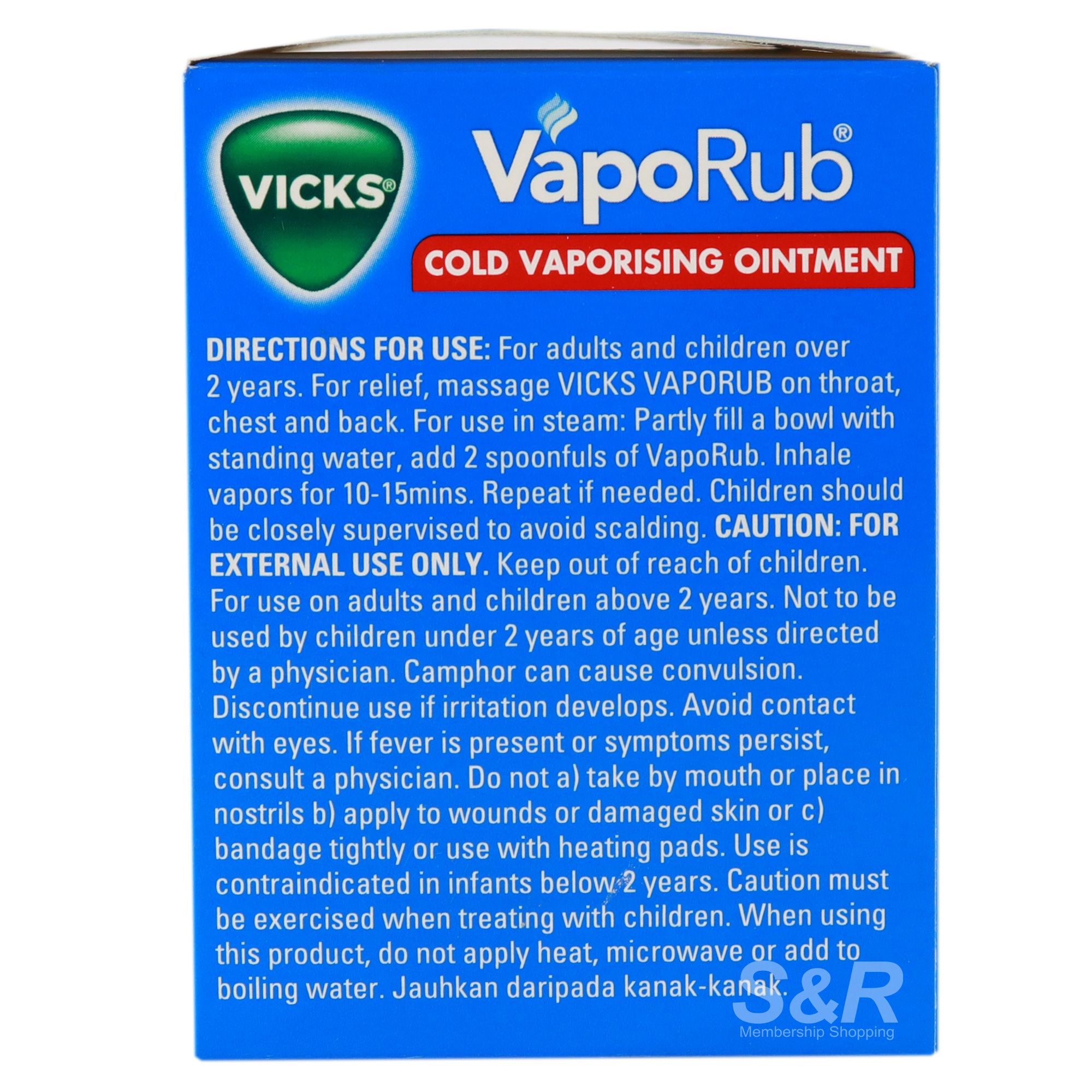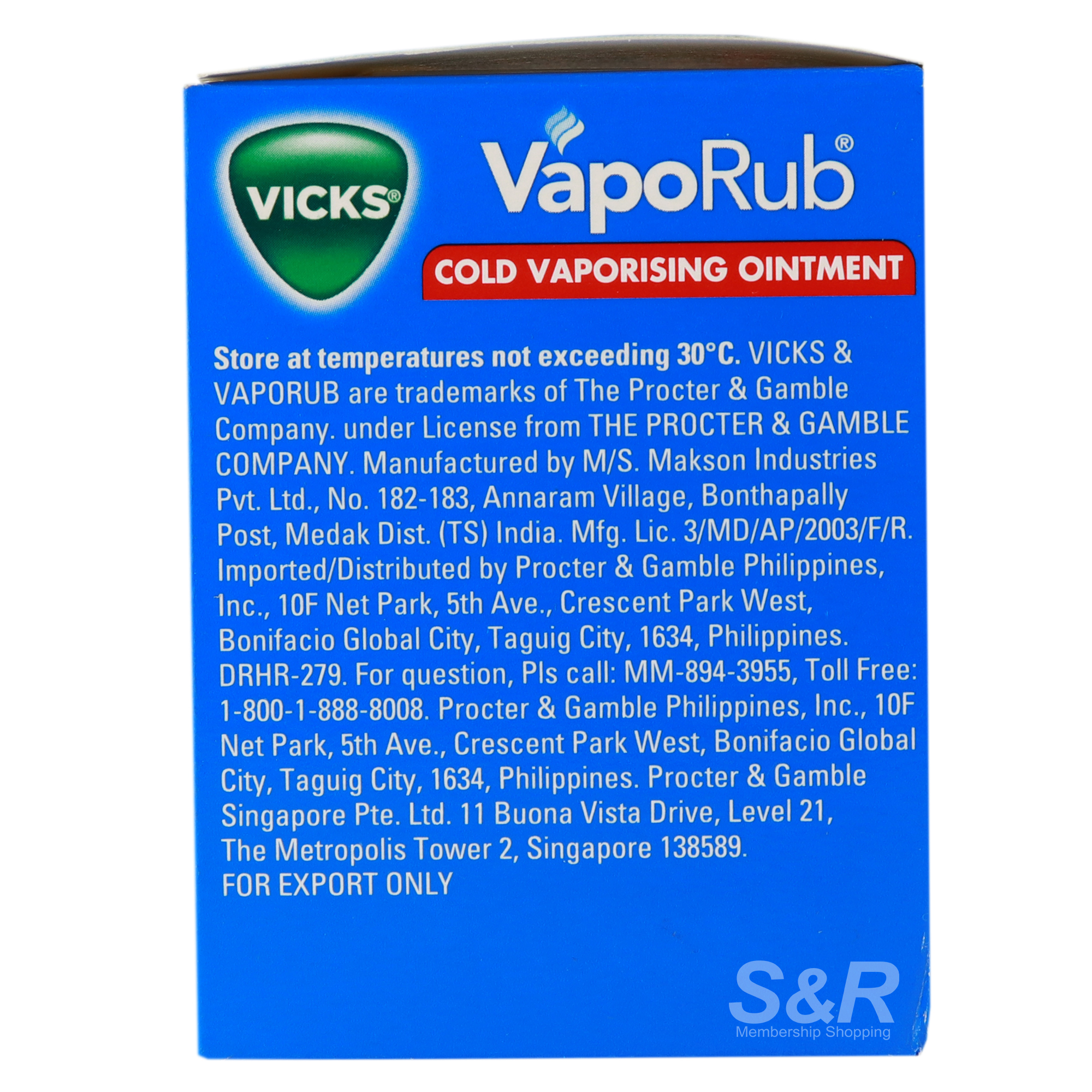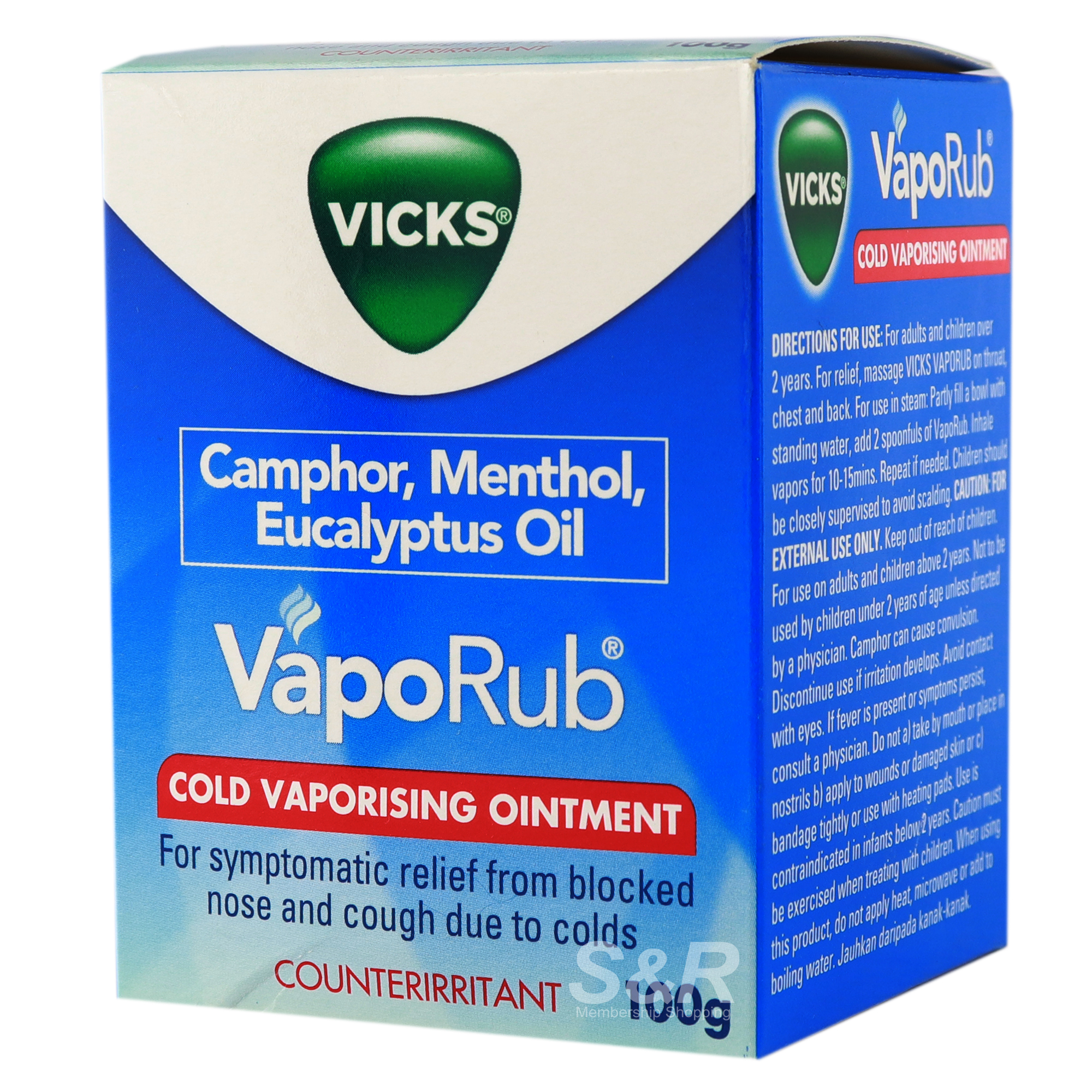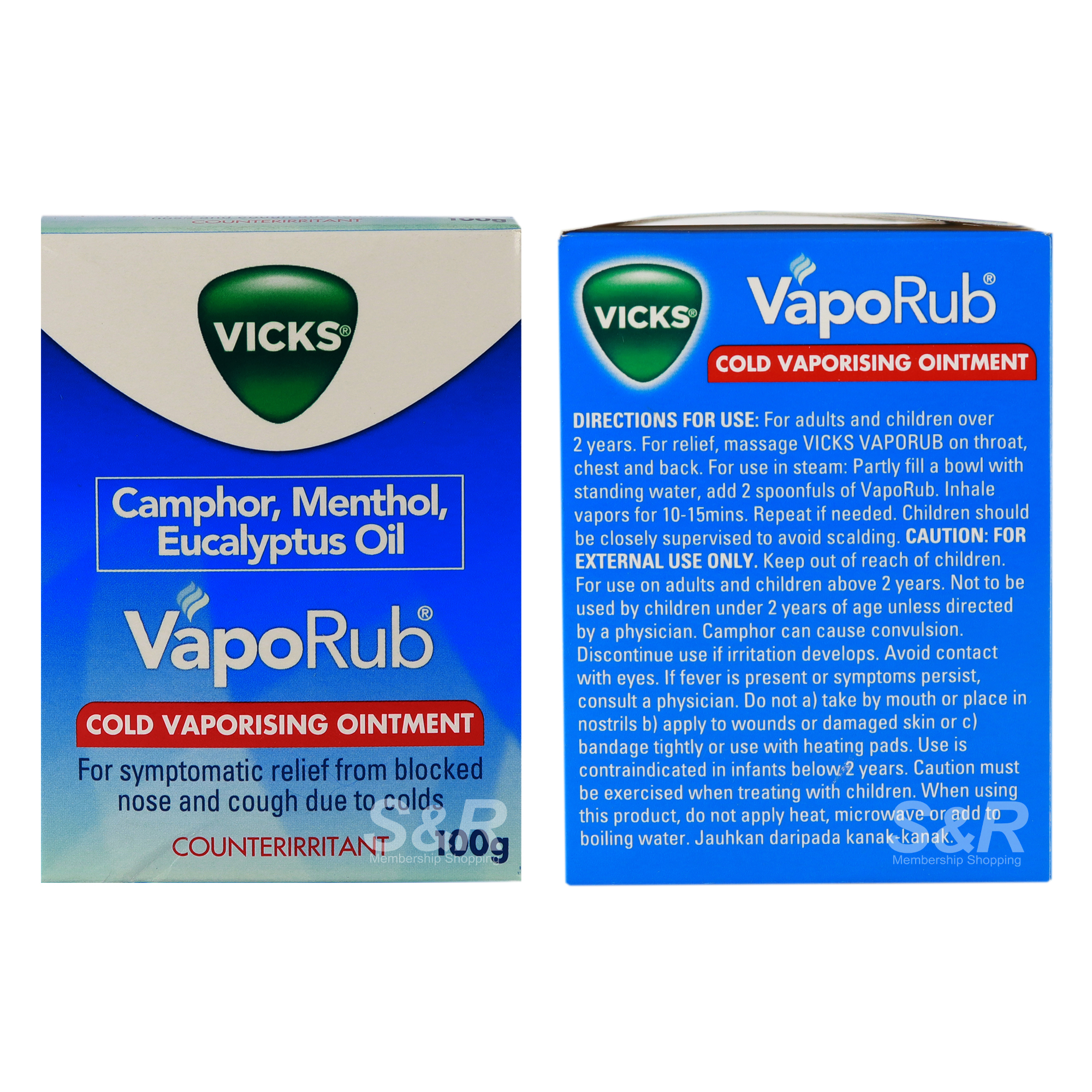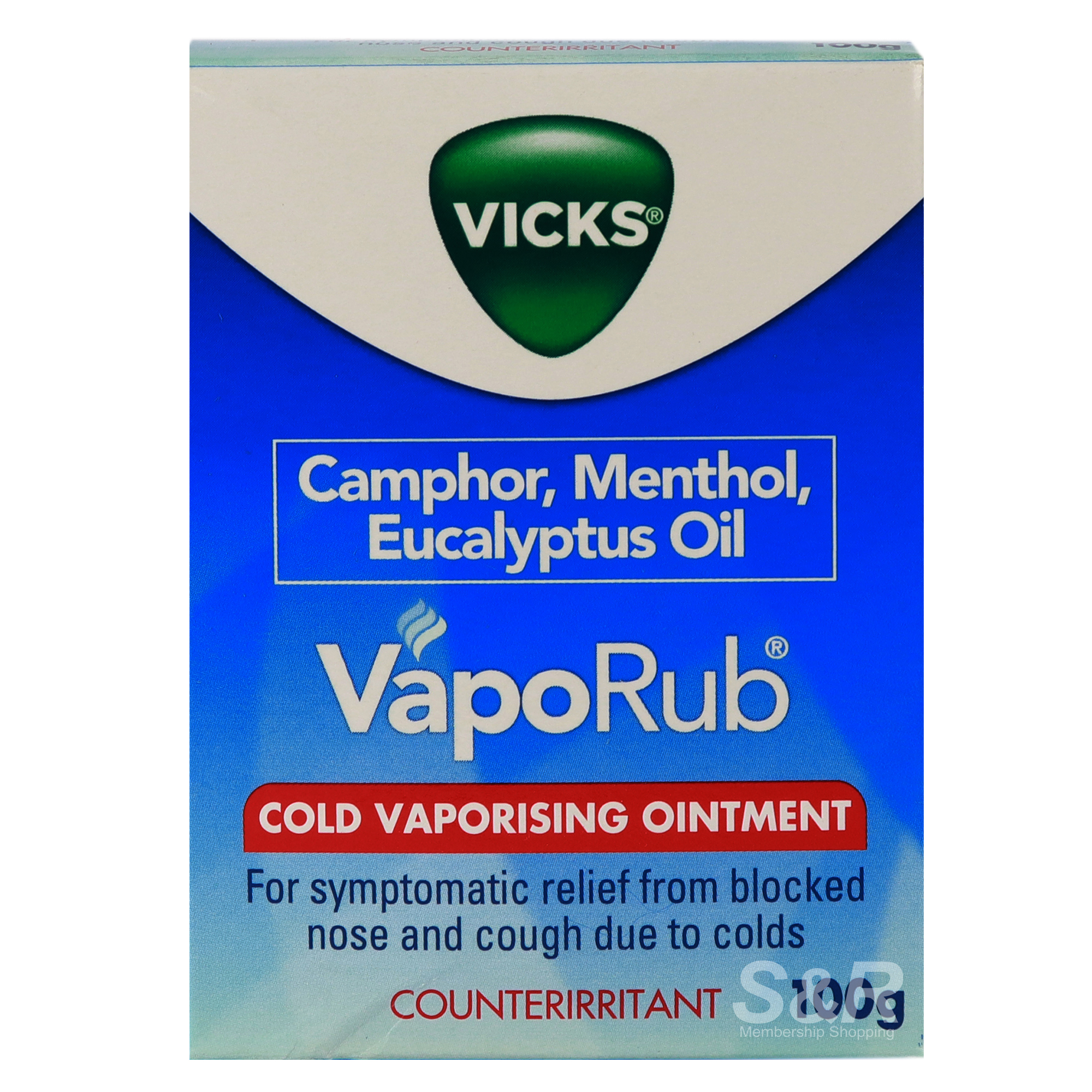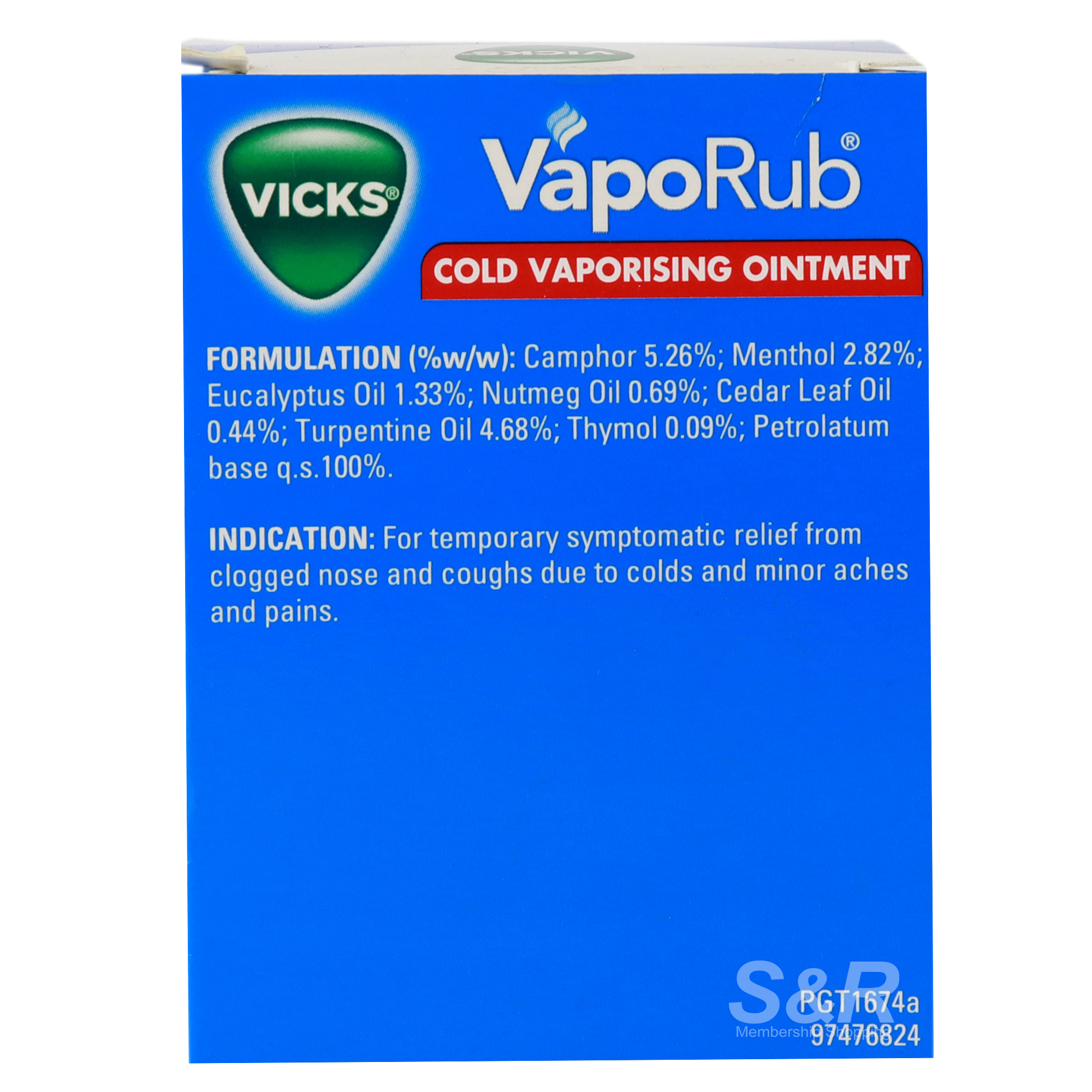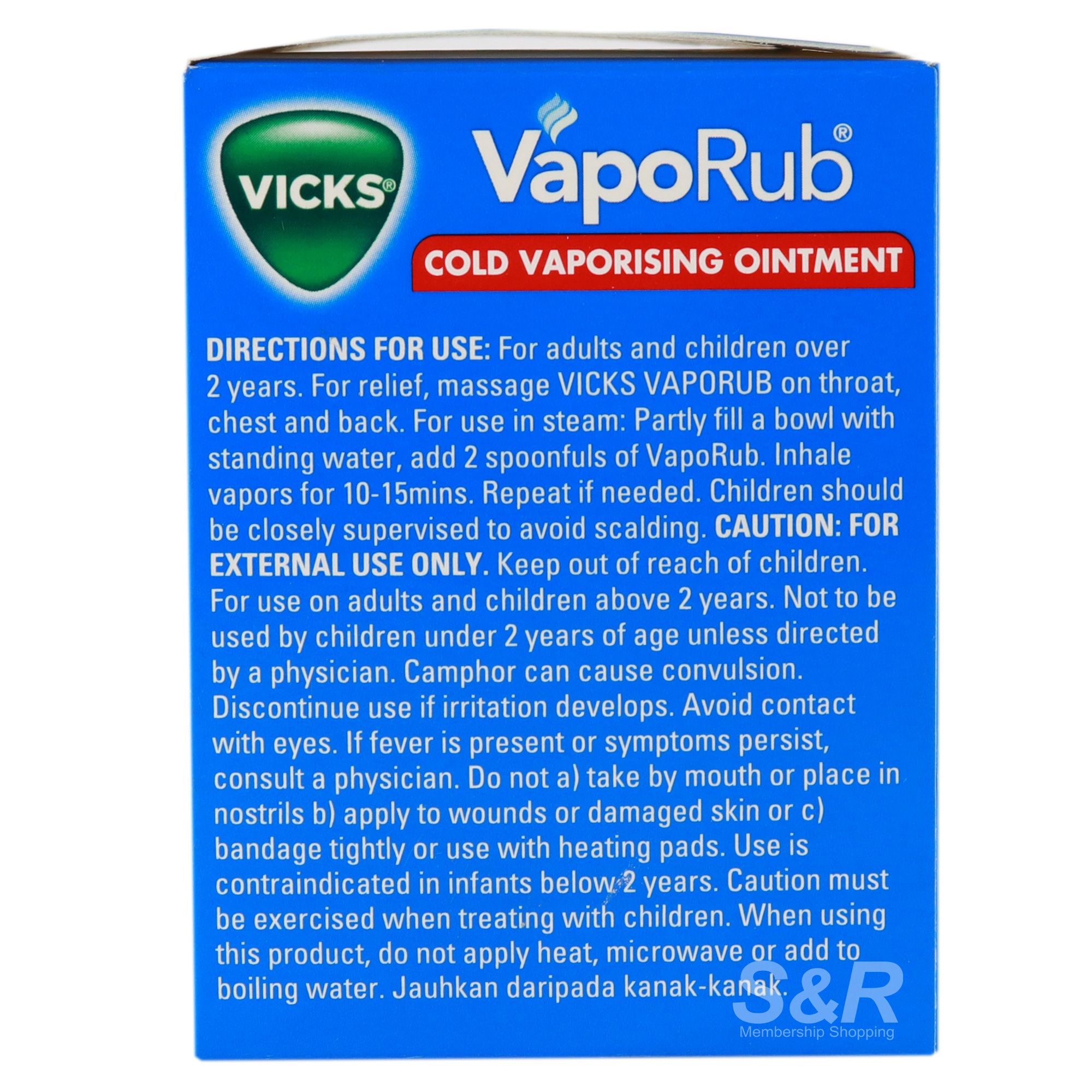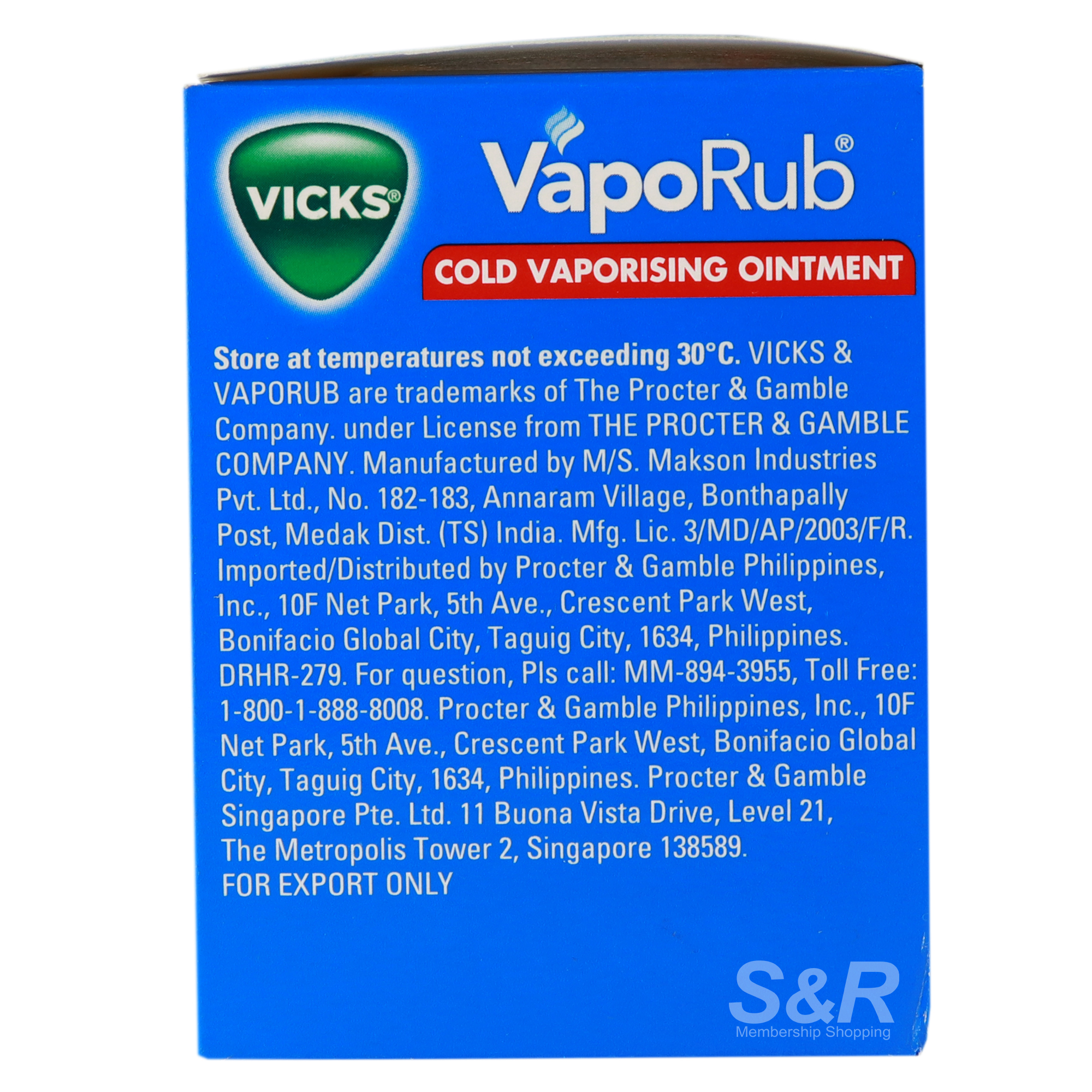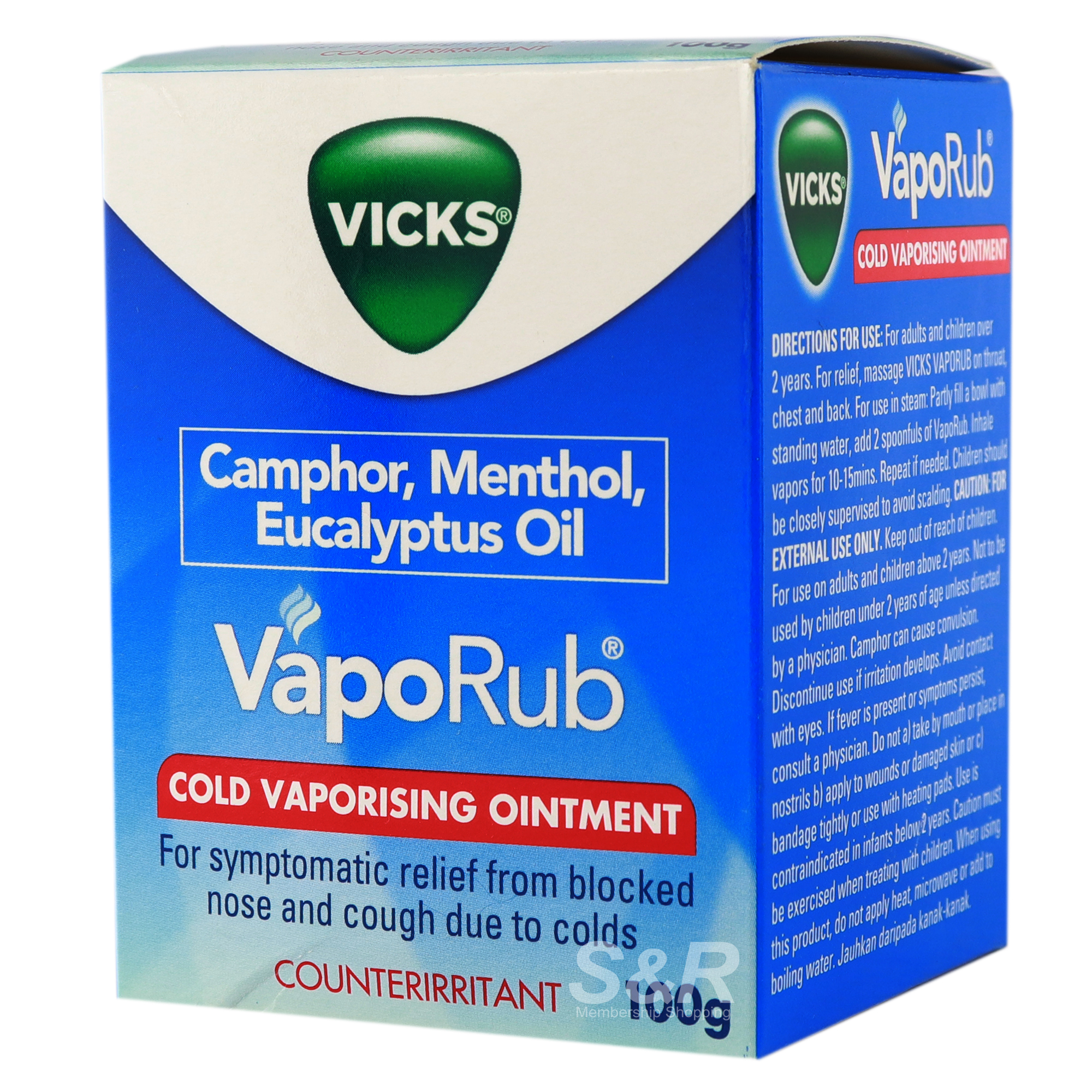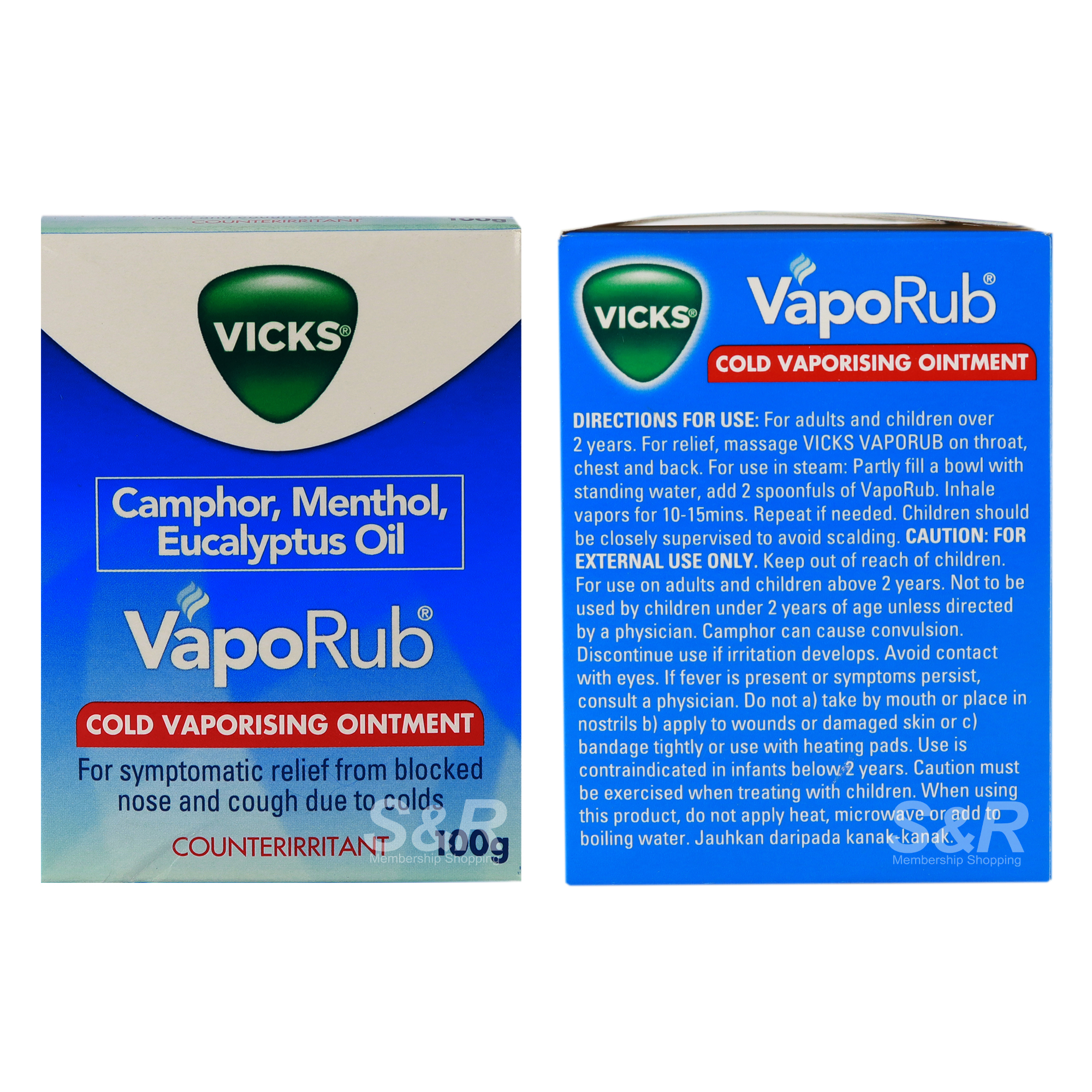 Vicks VapoRub Cold Vaporising Ointment 100g
Features:
Single Item
Cold Vaporizing Ointment in 1 box
Active ingredients of Camphor, Menthol, and Eucalyptus Oil
Includes cedarleaf oil, nutmeg oil, petrolatum, thymol and turpentine oil
Made in the USA
Actual Weight: 0.2 KGs
Product Dimensions: 2.75 x 2.75 x 3.54
---
No other soothing ointment is trusted and used by our mothers to give us relieve our blocked nose and cough due to colds than Vicks VapoRub Cold Vaporising Ointment. This blessing of an ointment contains active ingredients such as camphor, eucalyptus, and menthol, all of which act as cough suppressant and topical analgesic.

So, would you even go astray from what mom, granny, and our great, great grand folks trusted for cold relief for many years? Come, and let Vicks VapoRub and our moms' healing touch continue to provide relief from blocked nose, cough, breathing difficulties, headaches, and body aches.

Also, make sure to carry with you our Vicks VapoInhaler sticks for quick-acting relief on blocked nose or nasal-related breathing difficulties, anywhere and anytime!

External use only. Keep out of reach of children. Not to be used on children under 2 years of age unless directed by a physician. Discontinue use if irritation develops. Avoid contact with eyes.