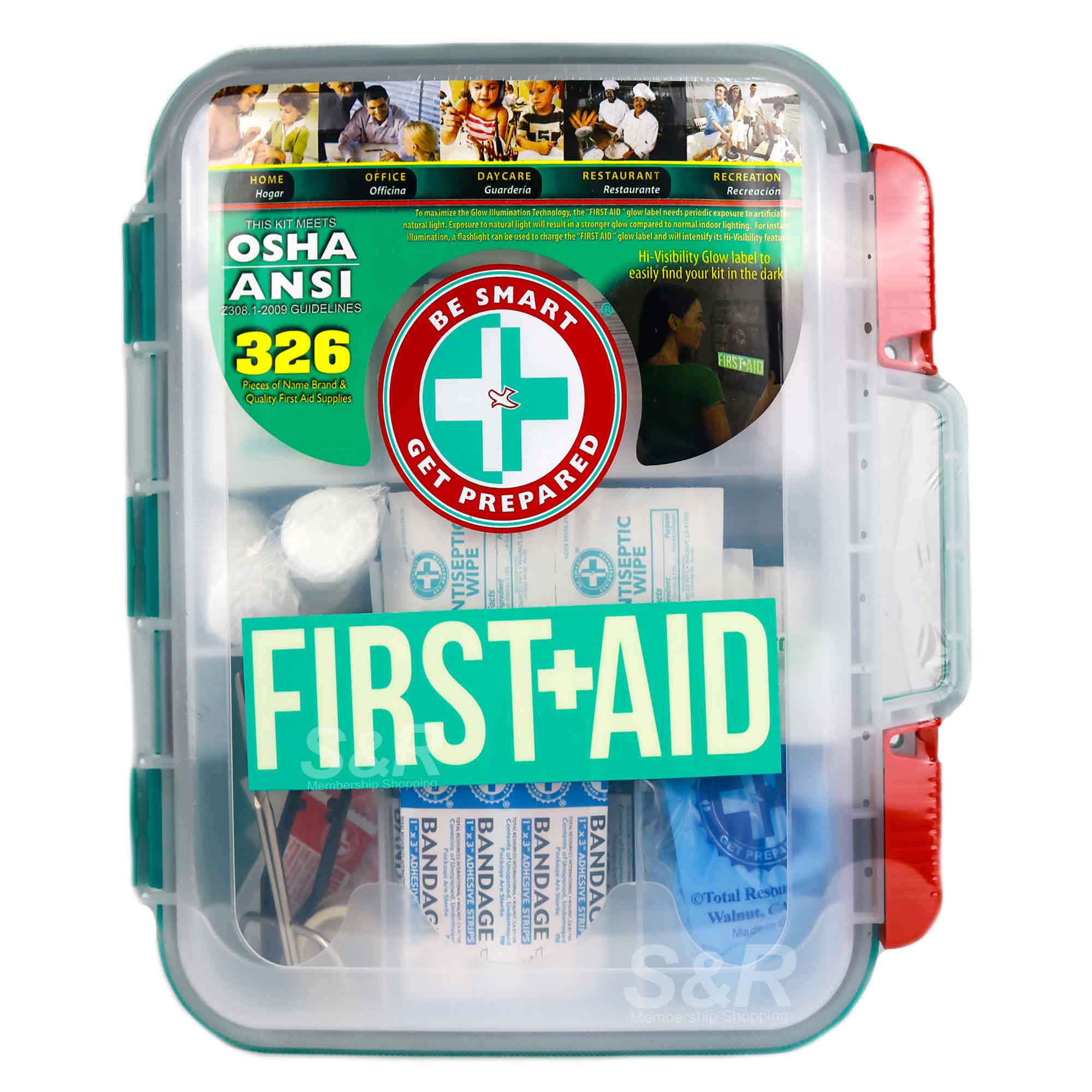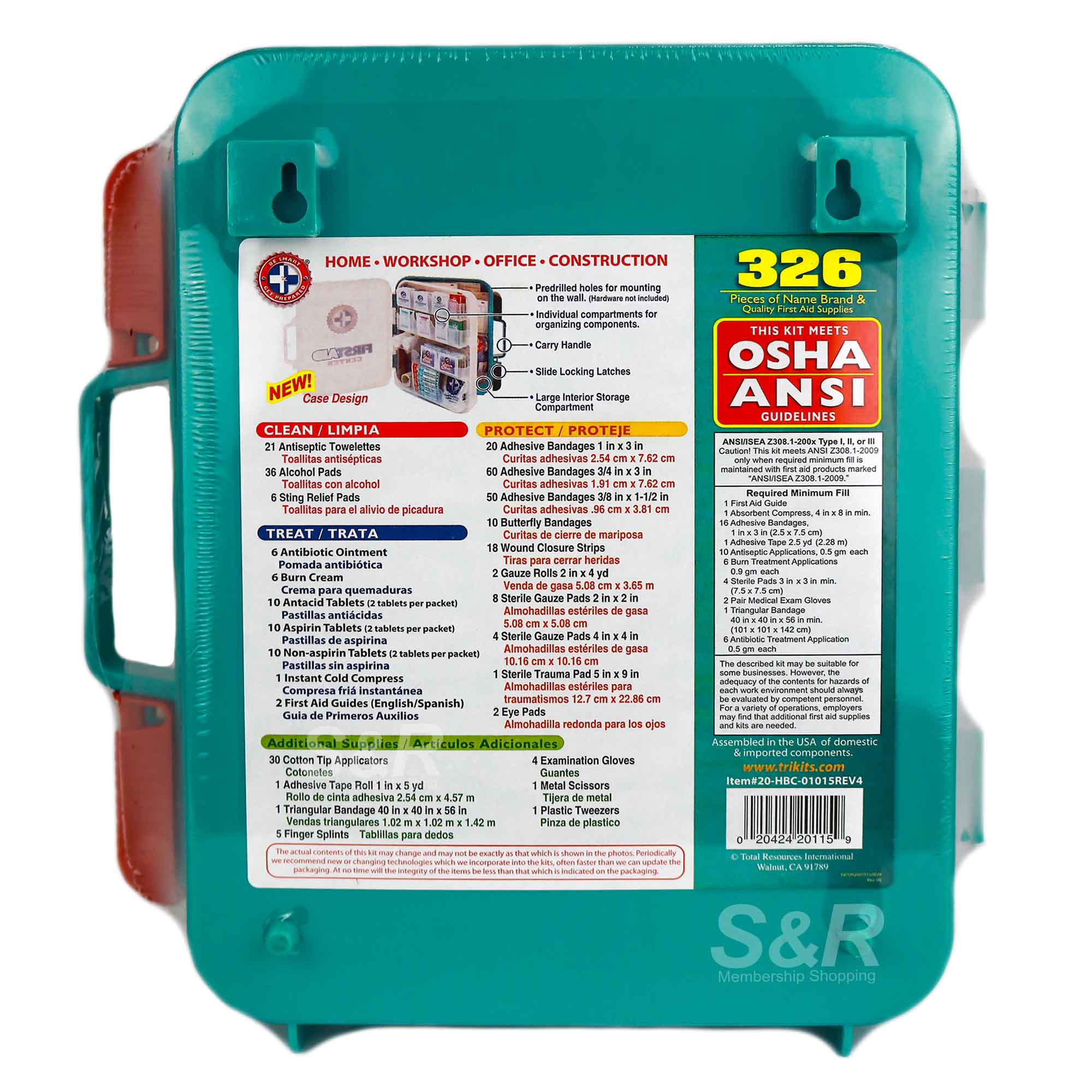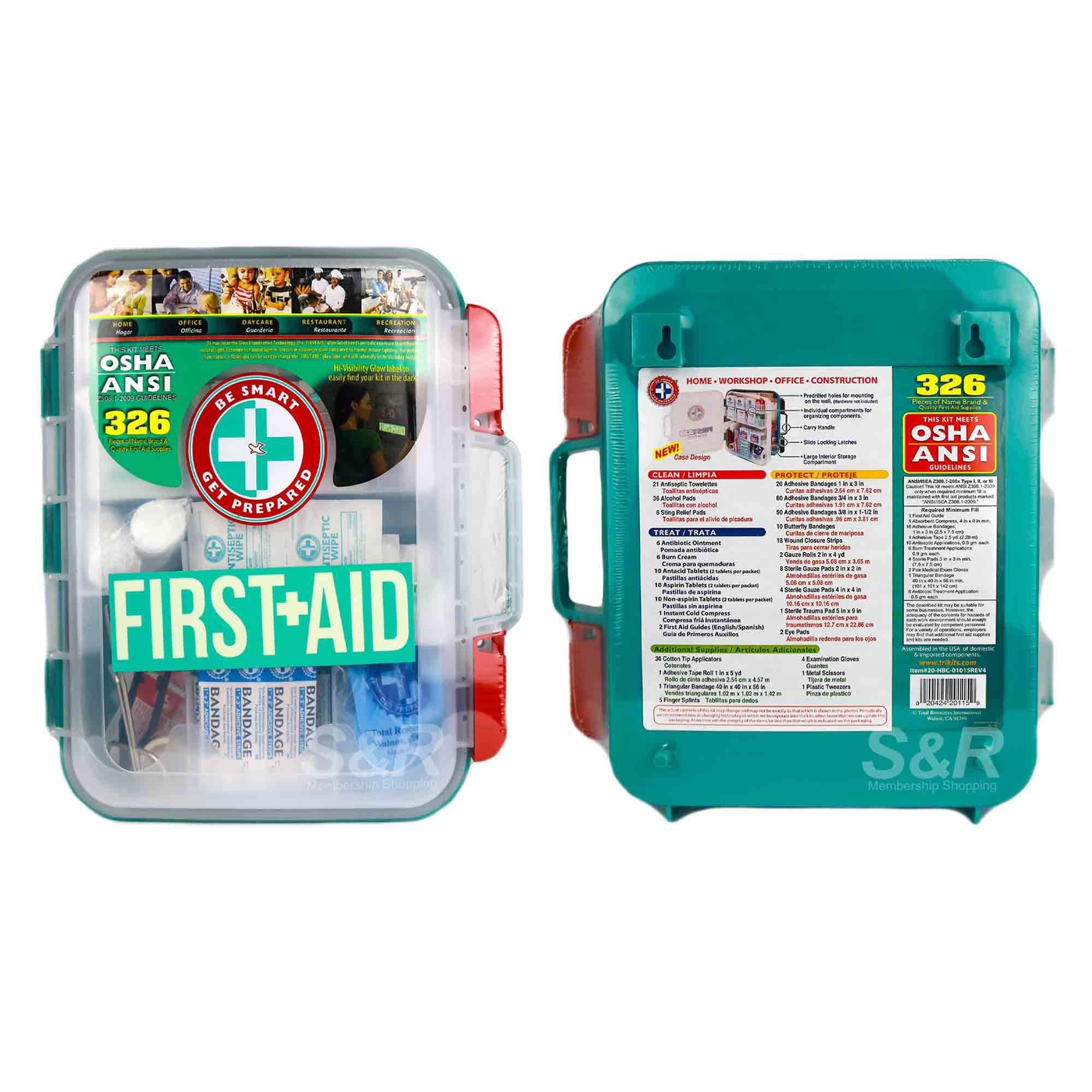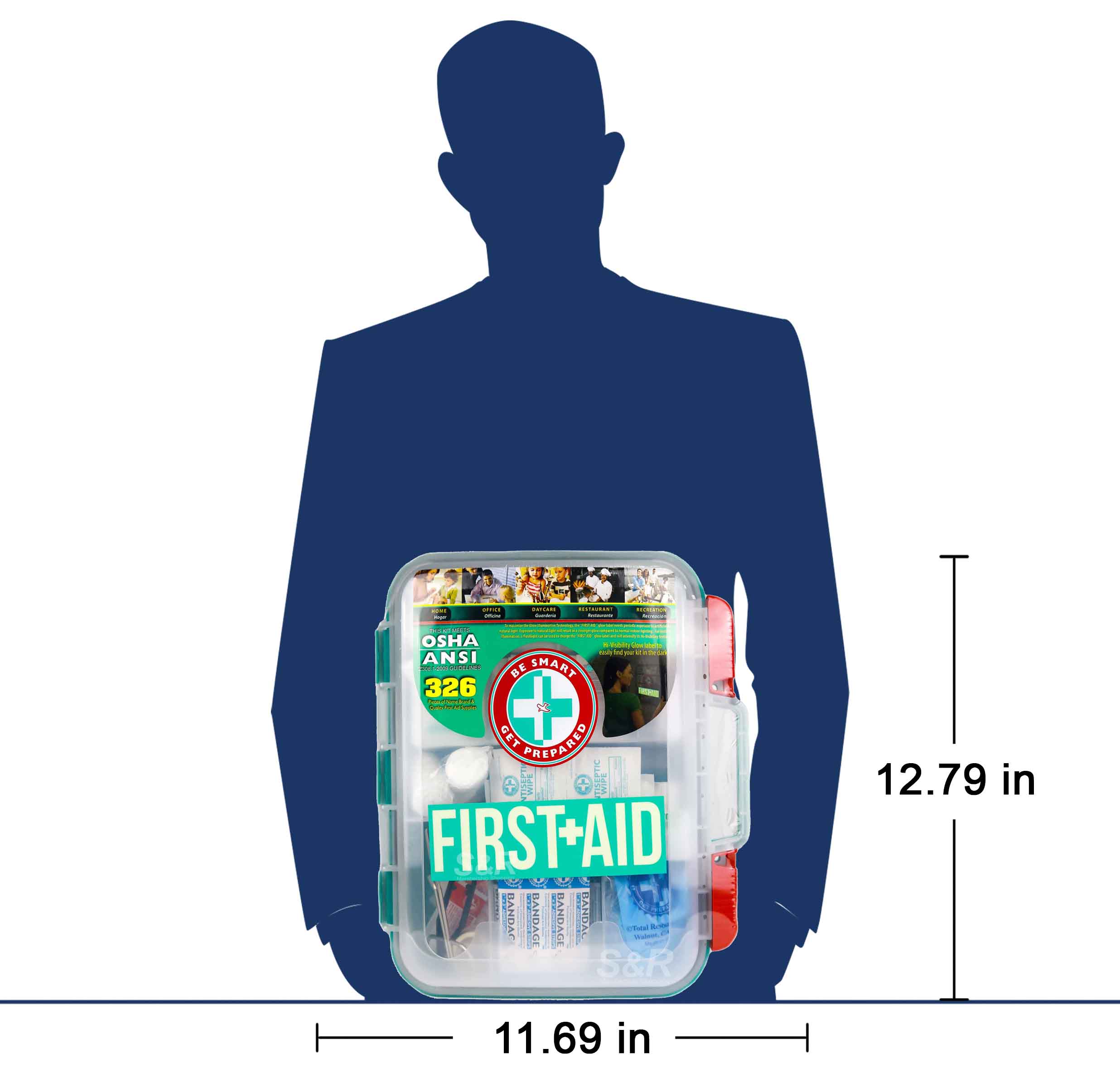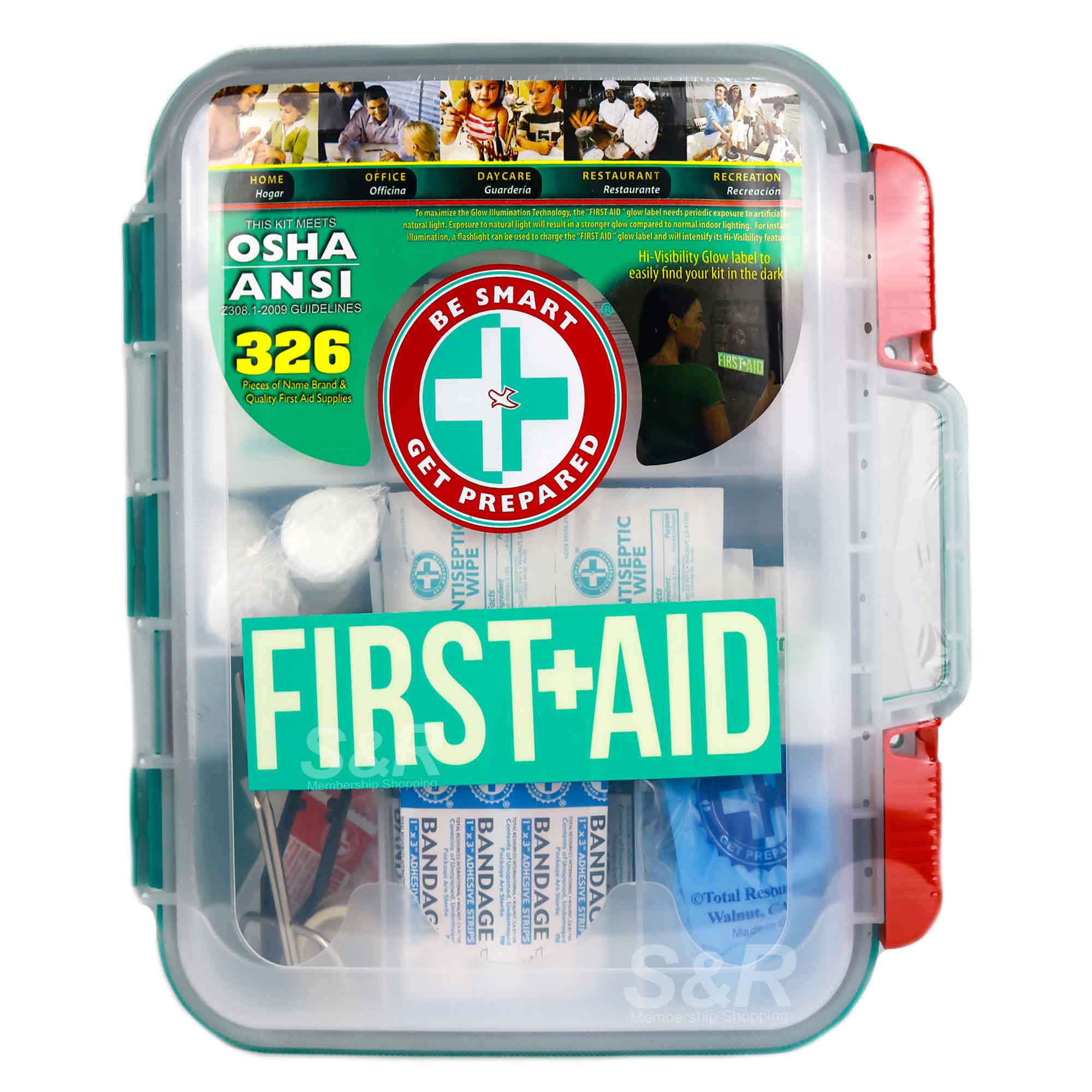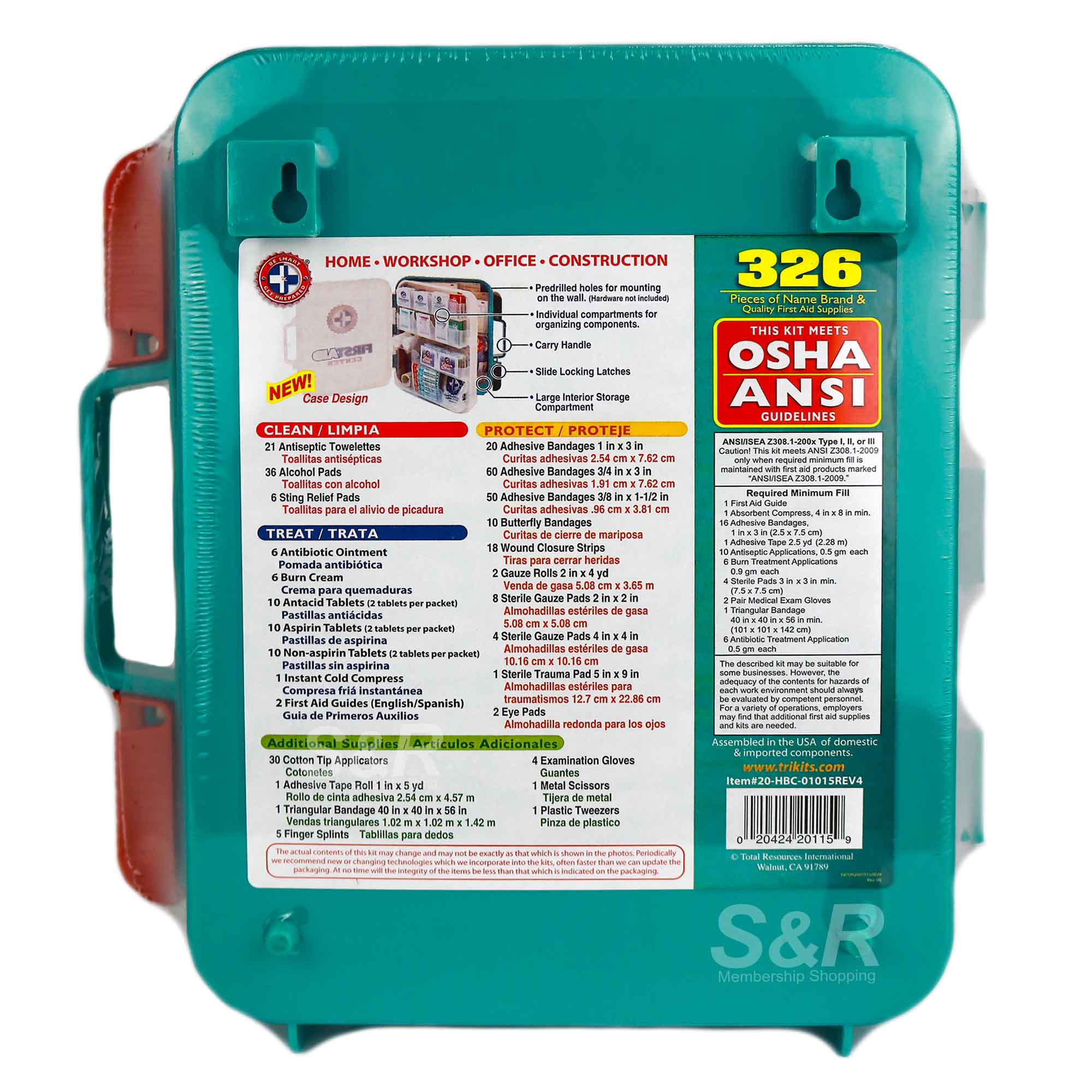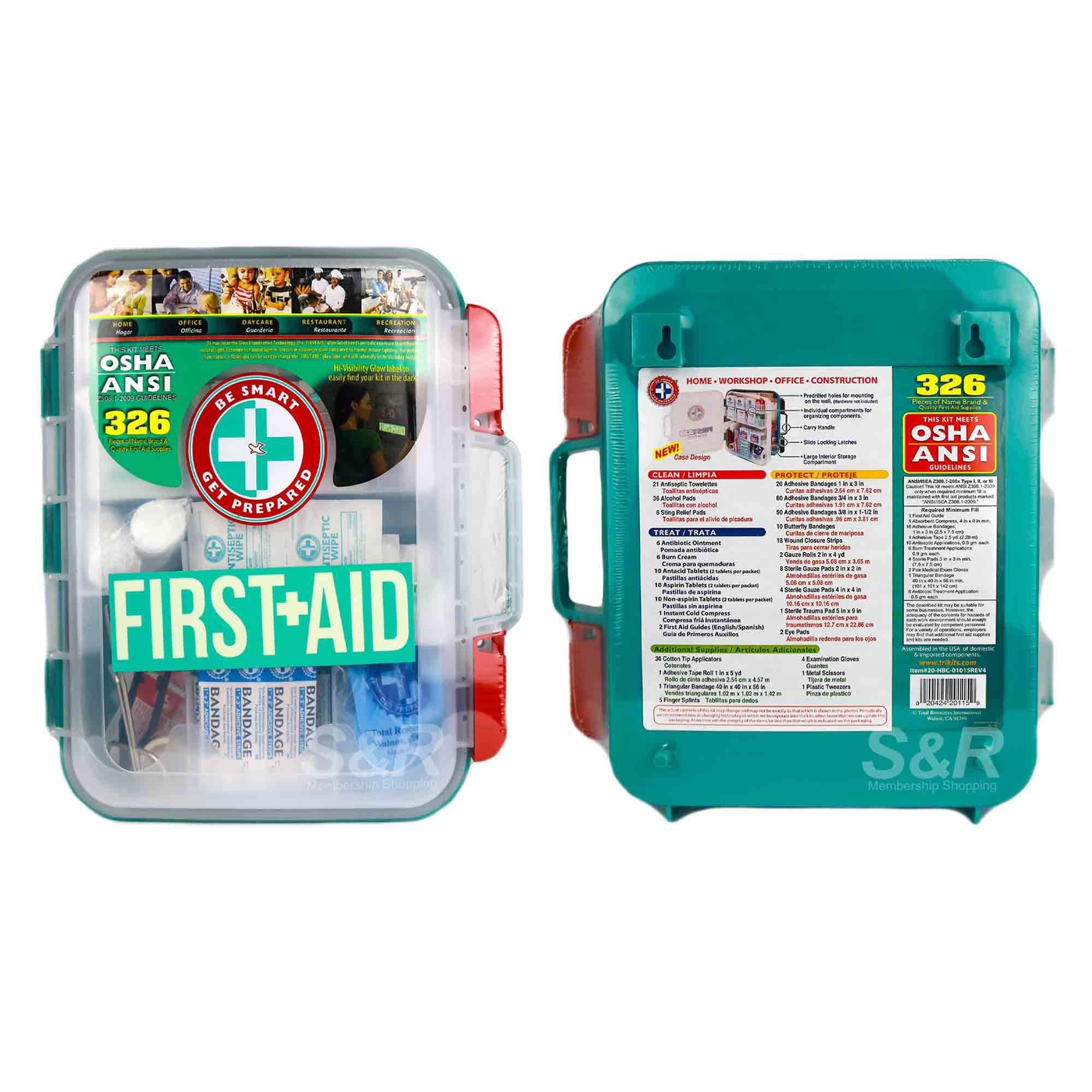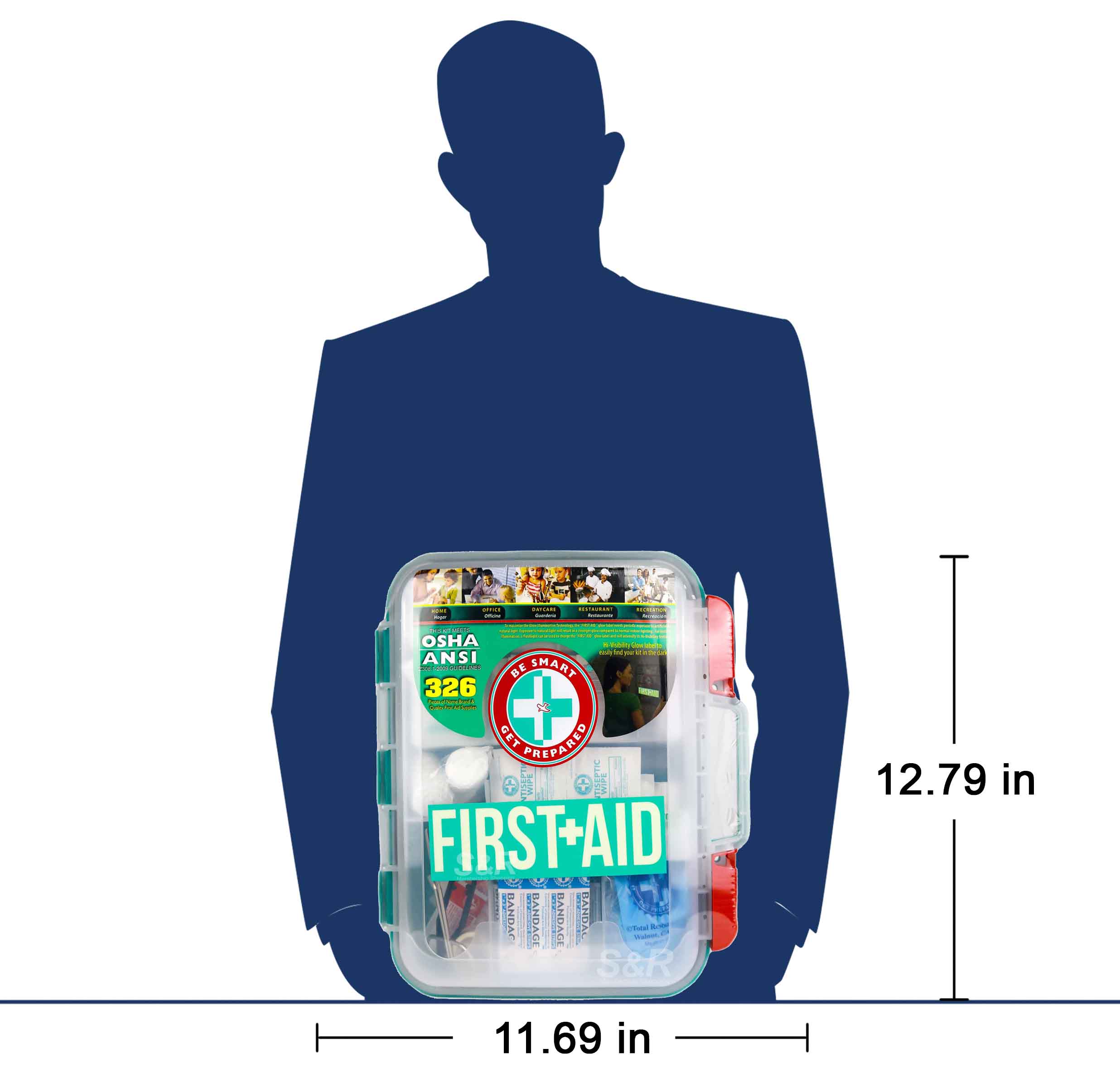 Osha Ansi First Aid Kit Hard Teal Case Set
Features:
Multi-pack (326 assorted items)
First Aid Kit
FDA Approved
Fully organized interior compartments provide quick access
Product of USA
Actual Weight: 1.47 KGs
Product Dimensions: 11.69 x 3.74 x 12.79
---
There will come a time that emergencies happen inside your home, and it's best to always come prepared… but the big question at hand, what kind of emergency are you anticipating? Of course, no one can answer that question, so you just have to accept the fact that anything's possible.

Now, Osha Ansi First Aid Kit offers a 326-assortment medical emergency items that will best suit any emergency situation that requires urgent attention. As parent, a brother, and a sister, this is the best household kit that you should always have. Keep your household safe and secured. Get yours now at S&R Membership Shopping.

Store in a dry, cool place.