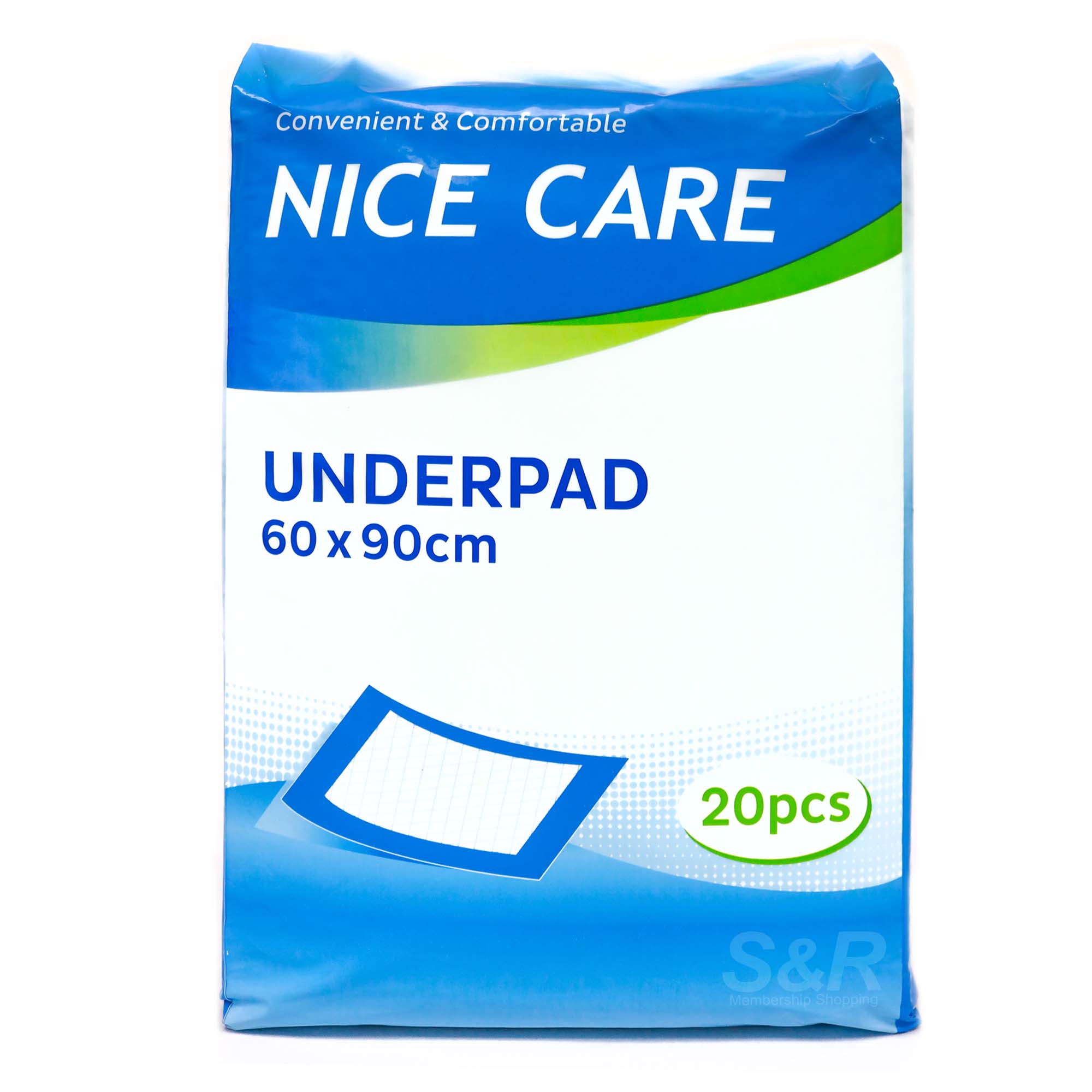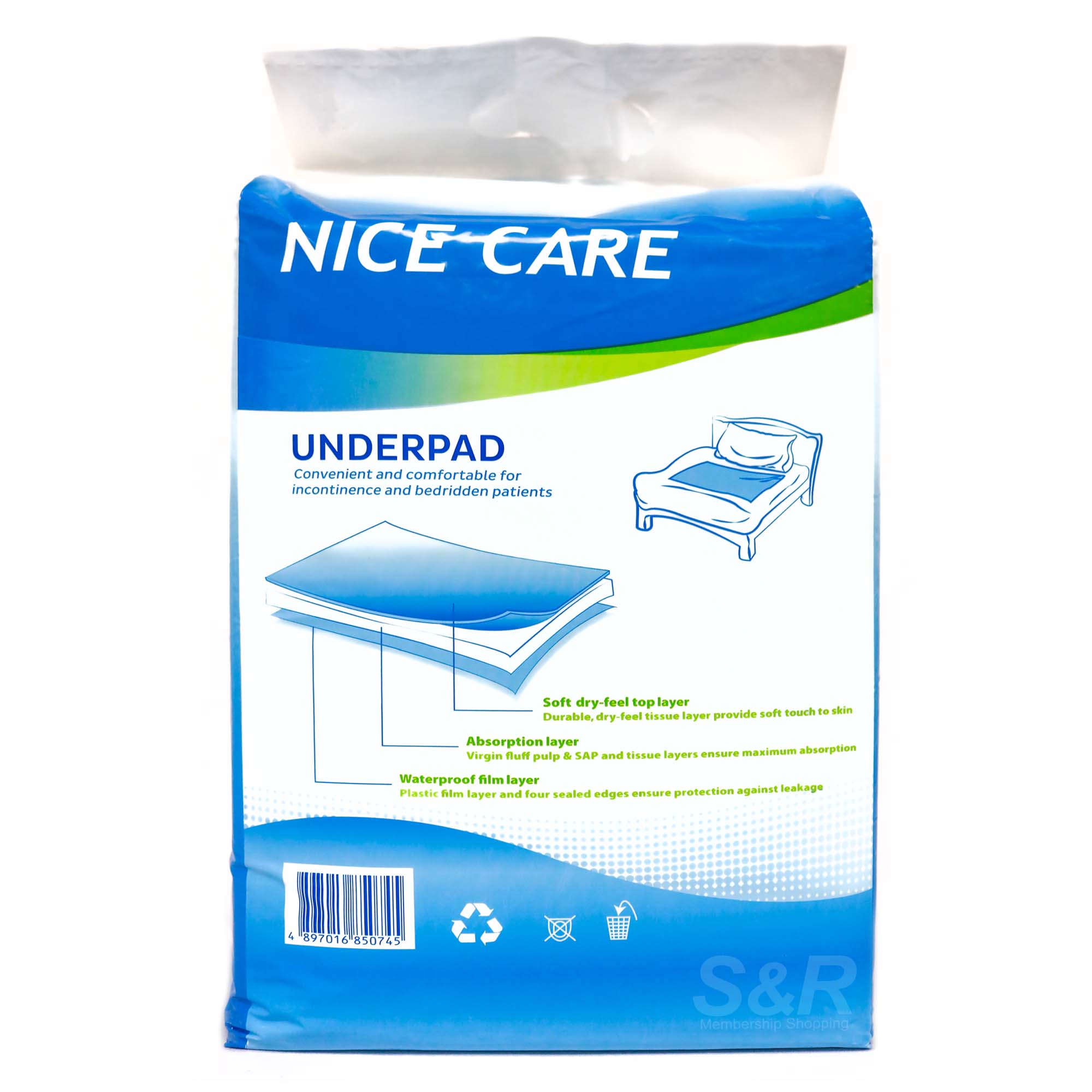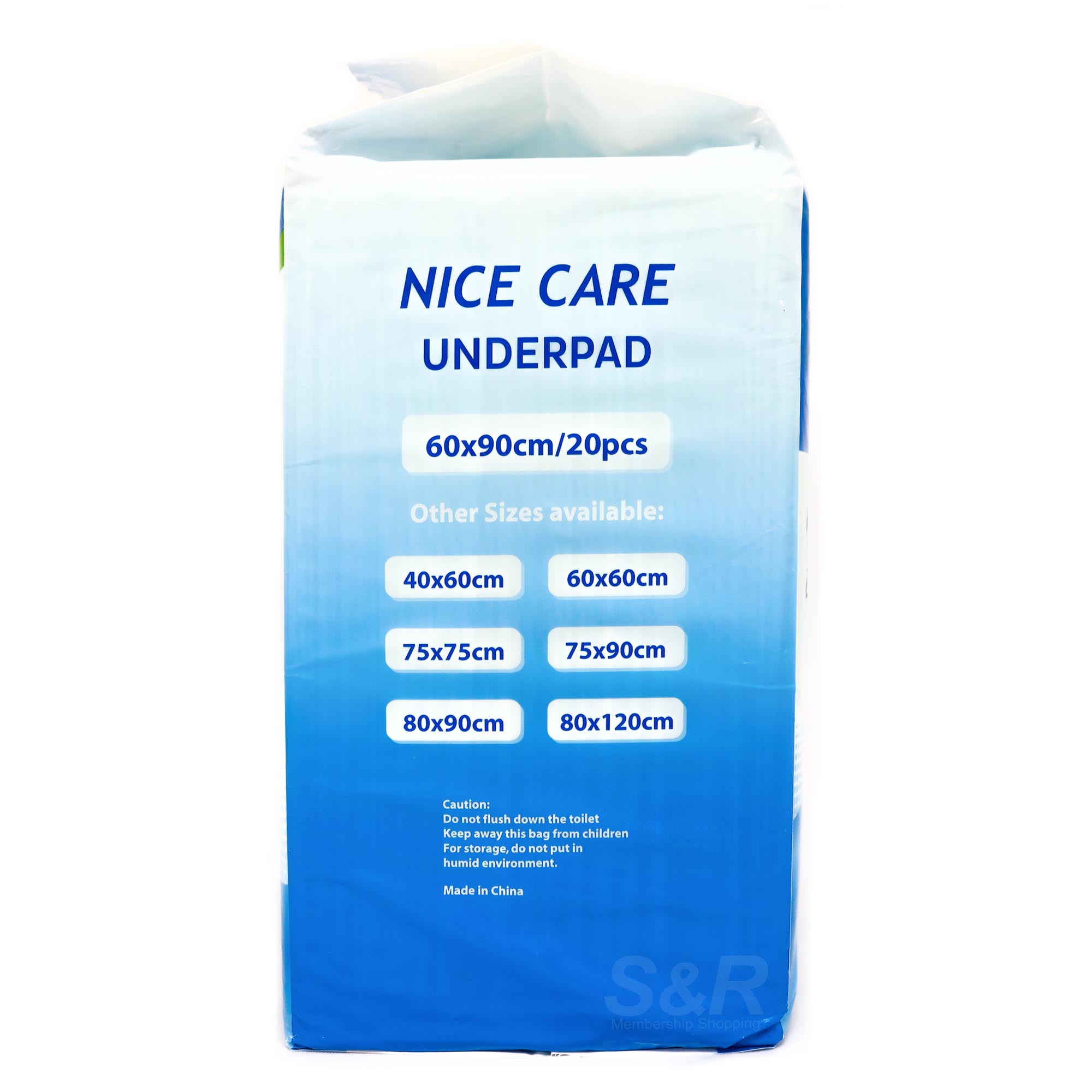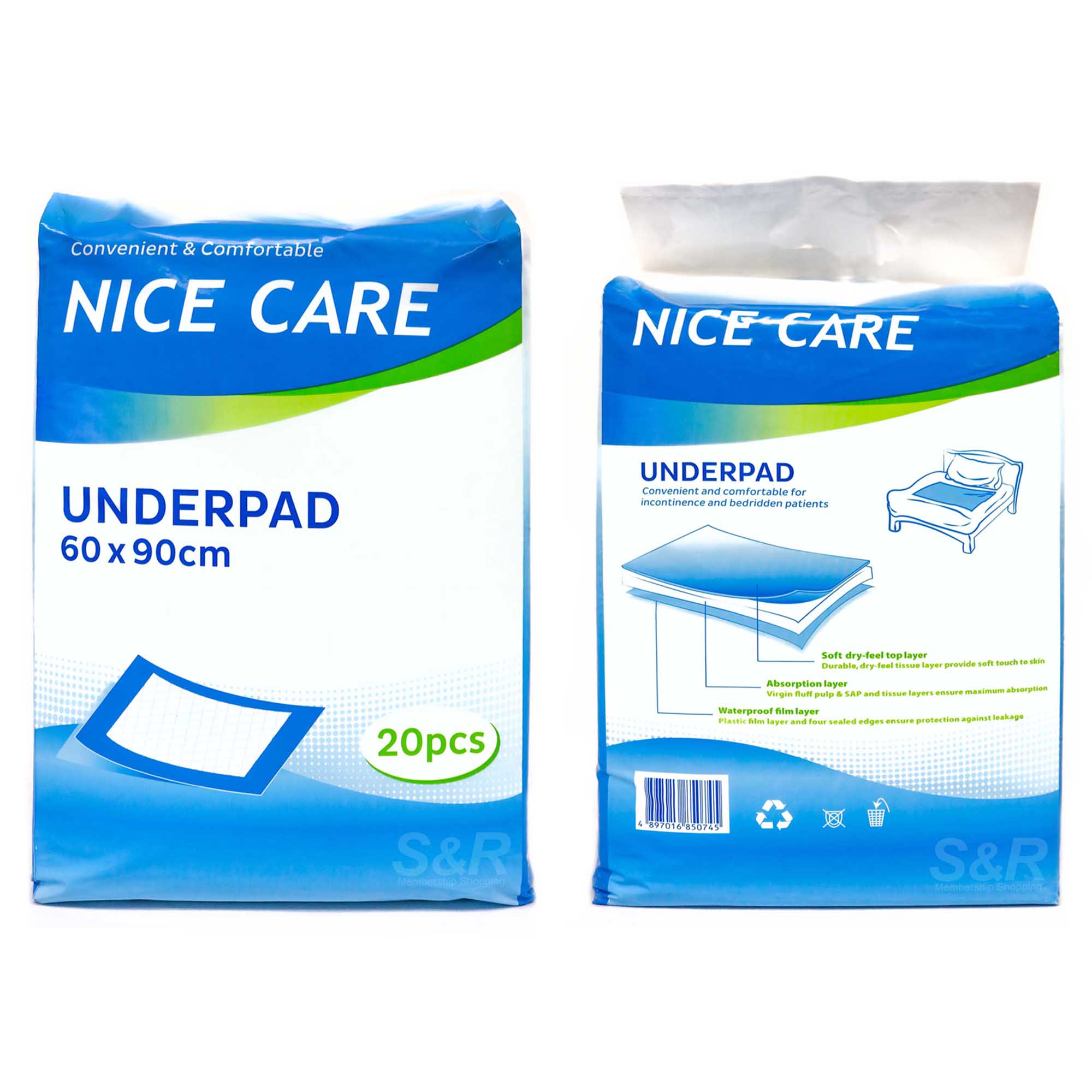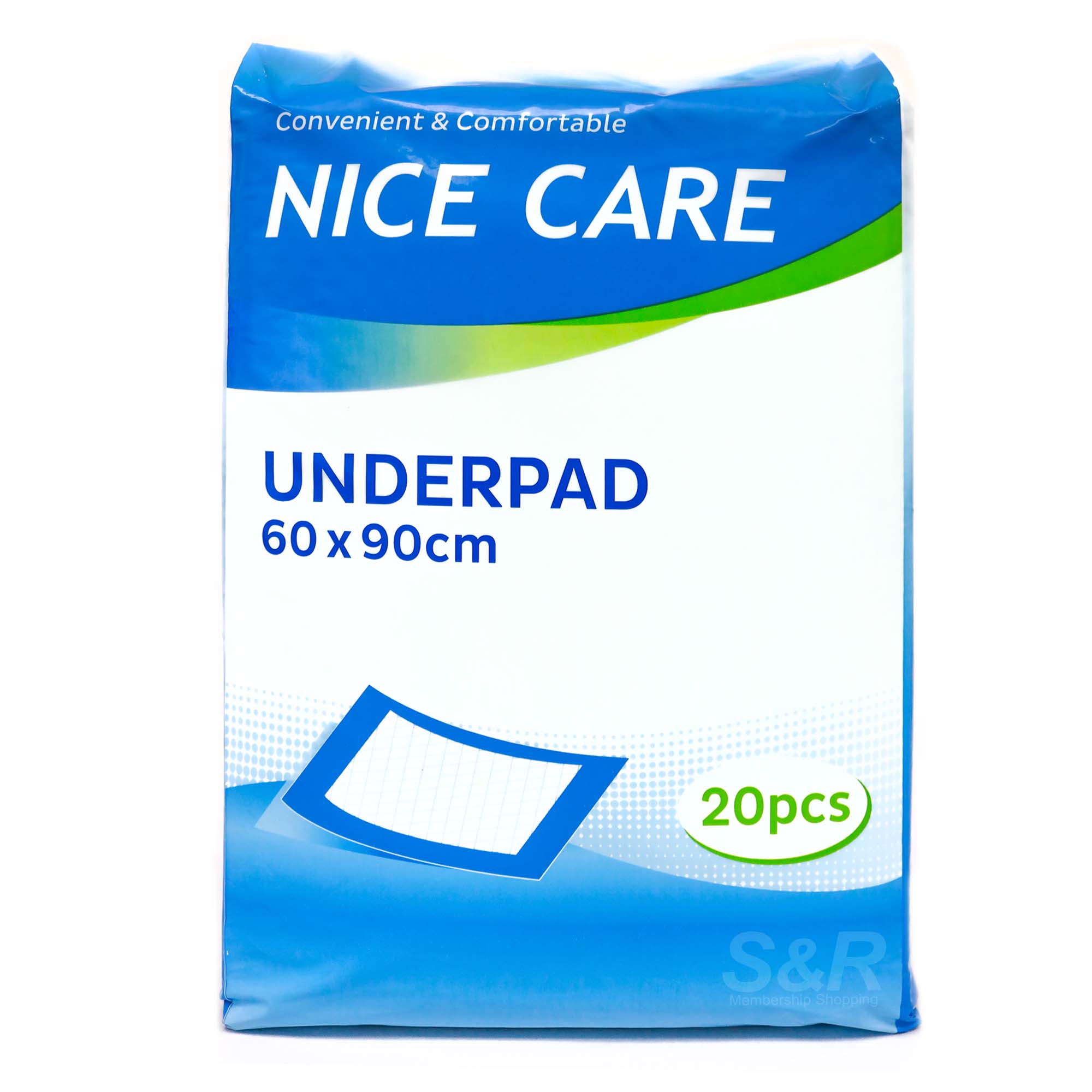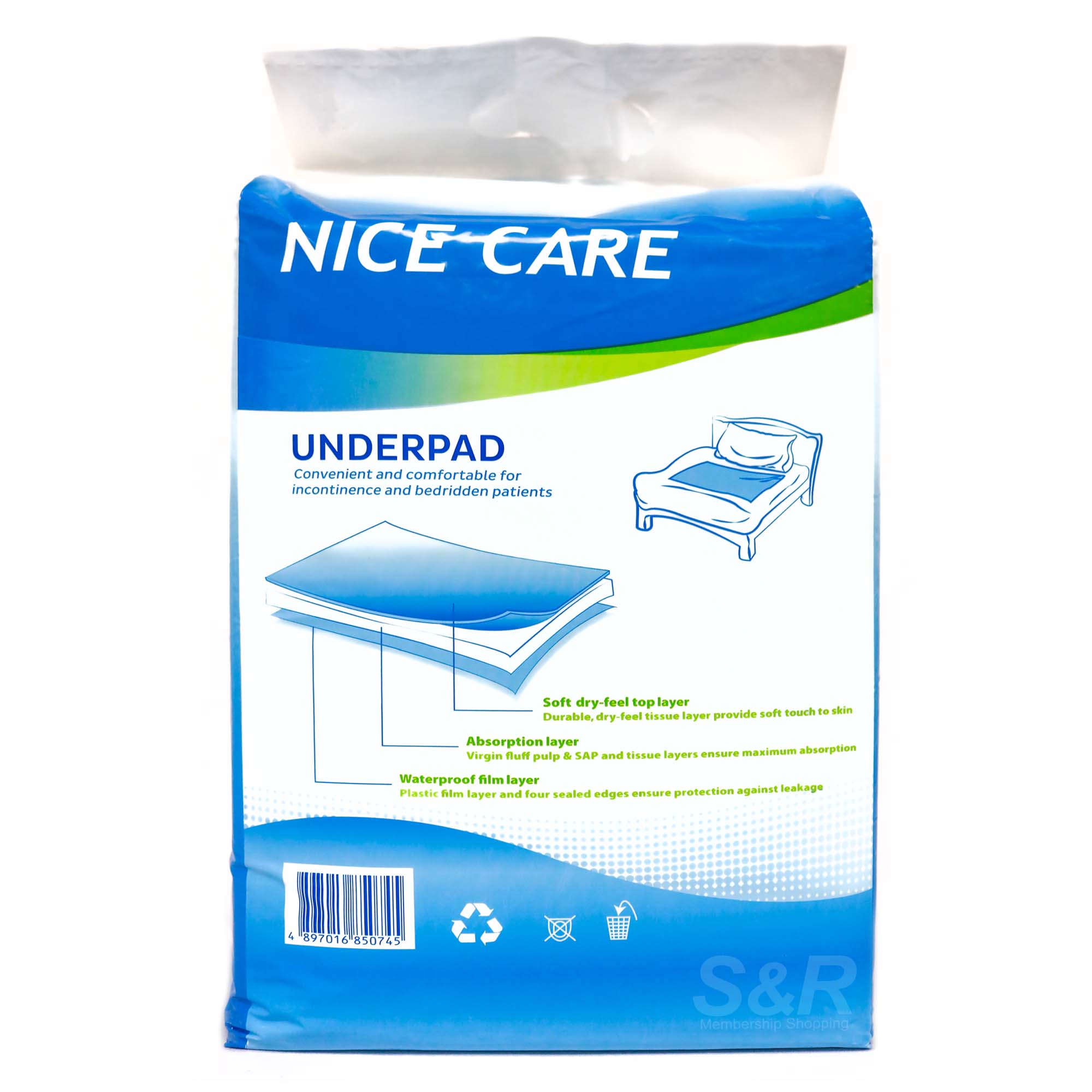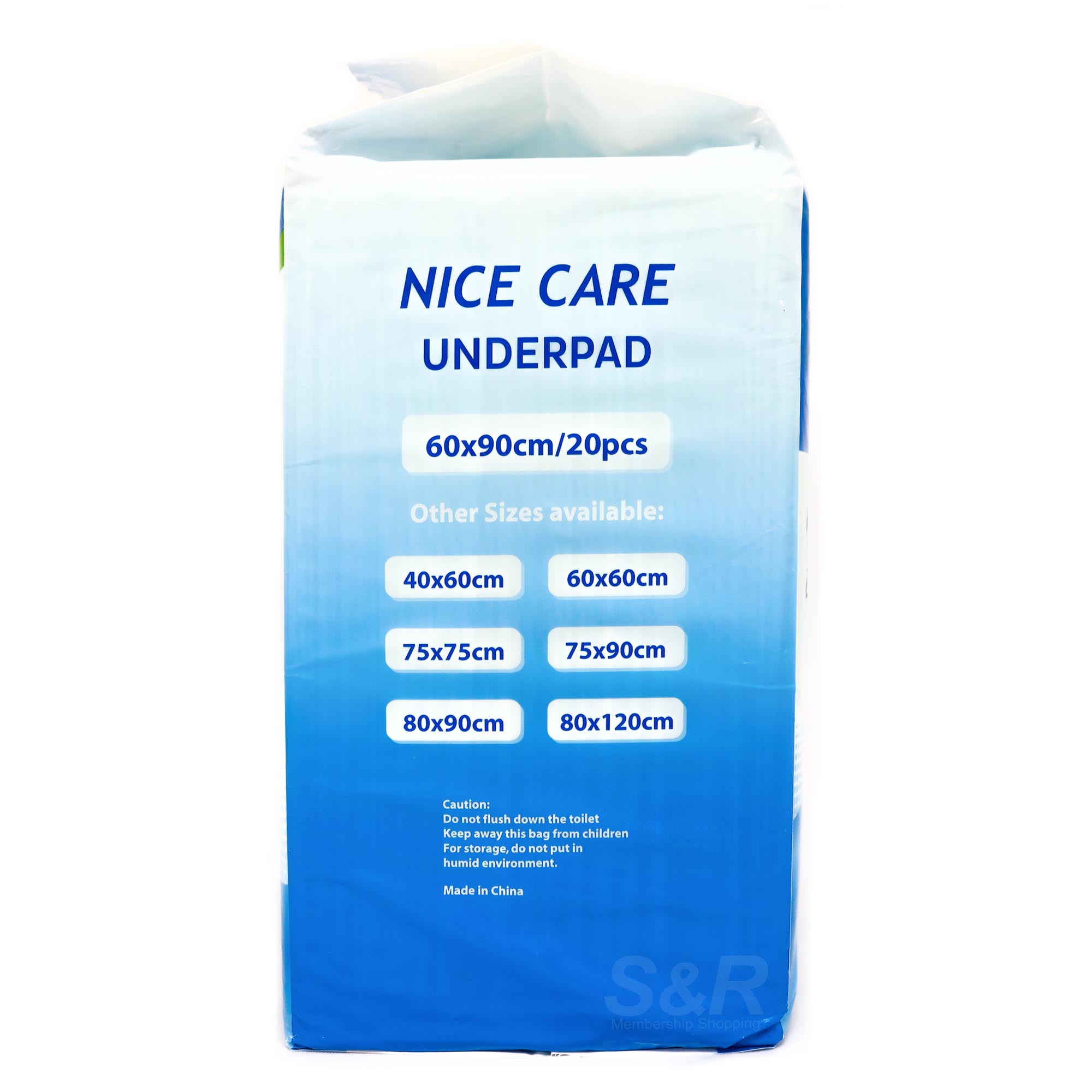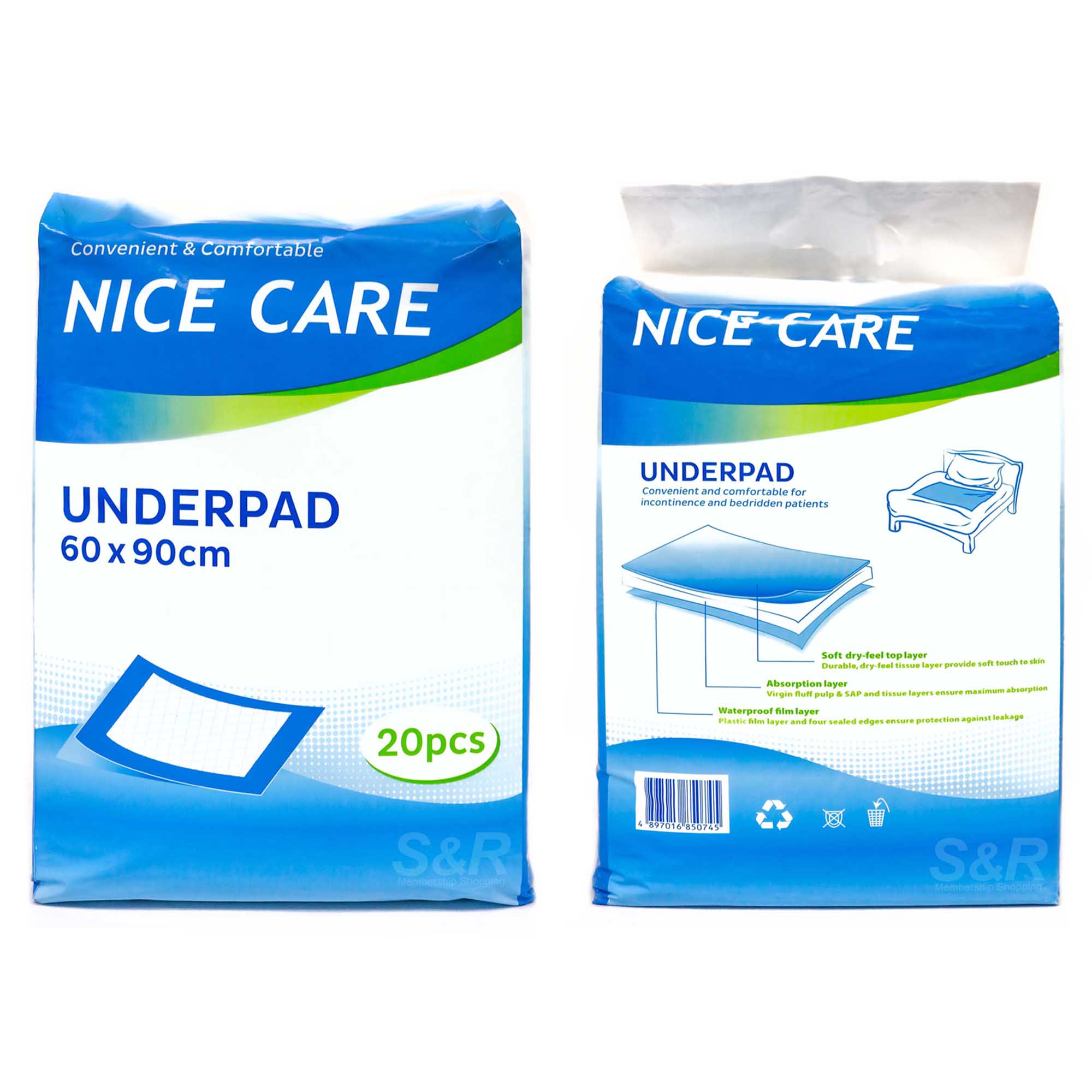 Nice Care UnderPads 20pcs
Features:
Multi-pack (20 counts)
Sanitary Underpads,80g each in 1 packaging
Japanese Super Absorbent Polymer
Size: 60 x 90cm
Made of USA Wood Pulp material, Good for clinic and hospital use
Actual Weight: 1.64 KGs
Product Dimensions: 8.5 x 8 x 11
---
Urinal and fecal incontinence are no joking matter when it comes to our beloved, elderly loved ones, especially when they're all lying by the bed helpless in their condition. One of the least things we can provide them should be Nice Care UnderPads. It's got a Soft dry-feel top layer, which is durable and has a dry-feel tissue layer that's soft to the skin. Made of Virgin fluff pulp & SAP and tissue layers, it ensures maximum absorption.

There is no shame in feeling comfortable, relaxed, and free from unnecessary leakage on the bed. Get your elders an absolute sense of security and safety with Nice Care UnderPads!

Bladder and bowel incontinence may be caused by a condition that can be medically treated. Please see your doctor for professional advice.

To avoid risk of suffocation, please keep plastic bags away from infants and children.