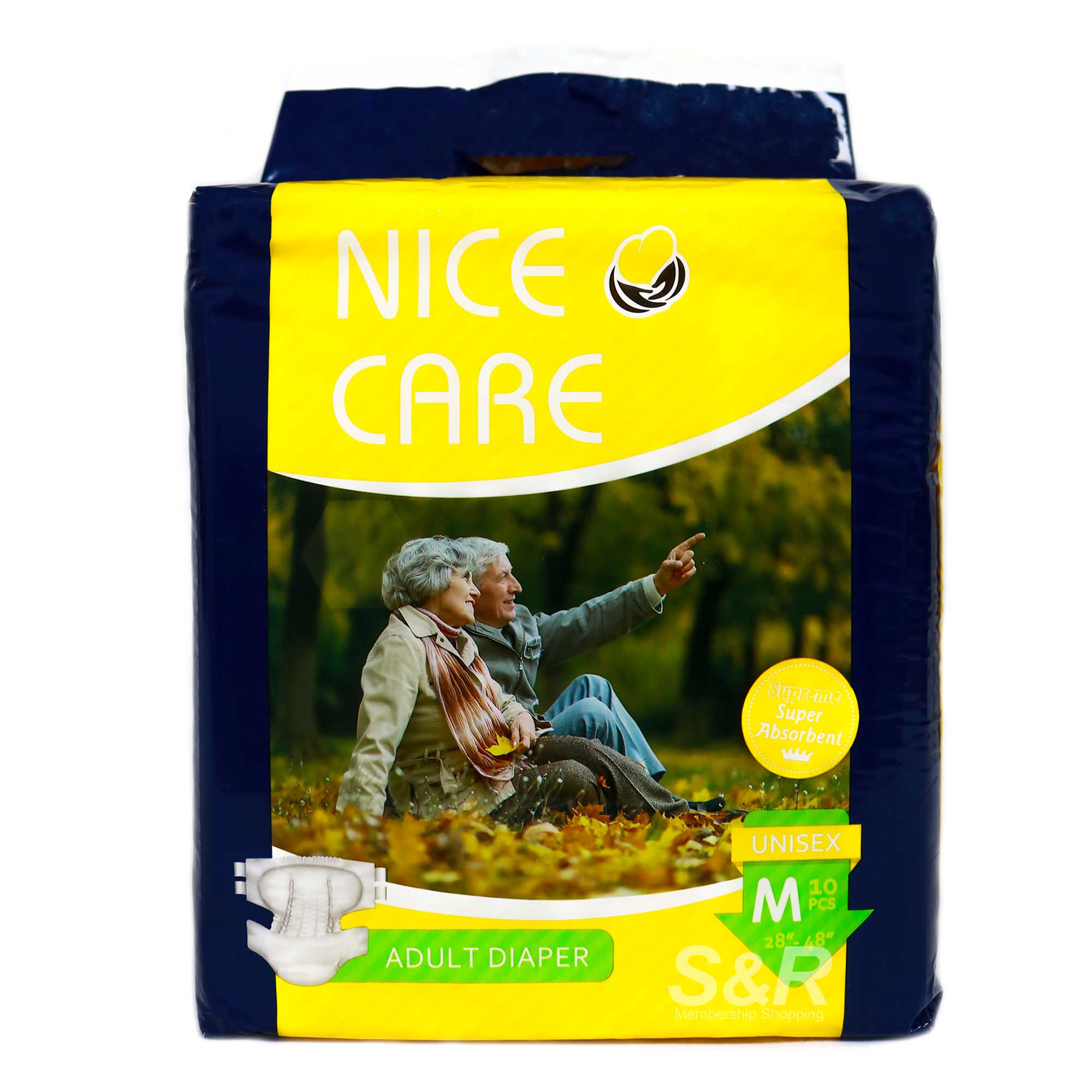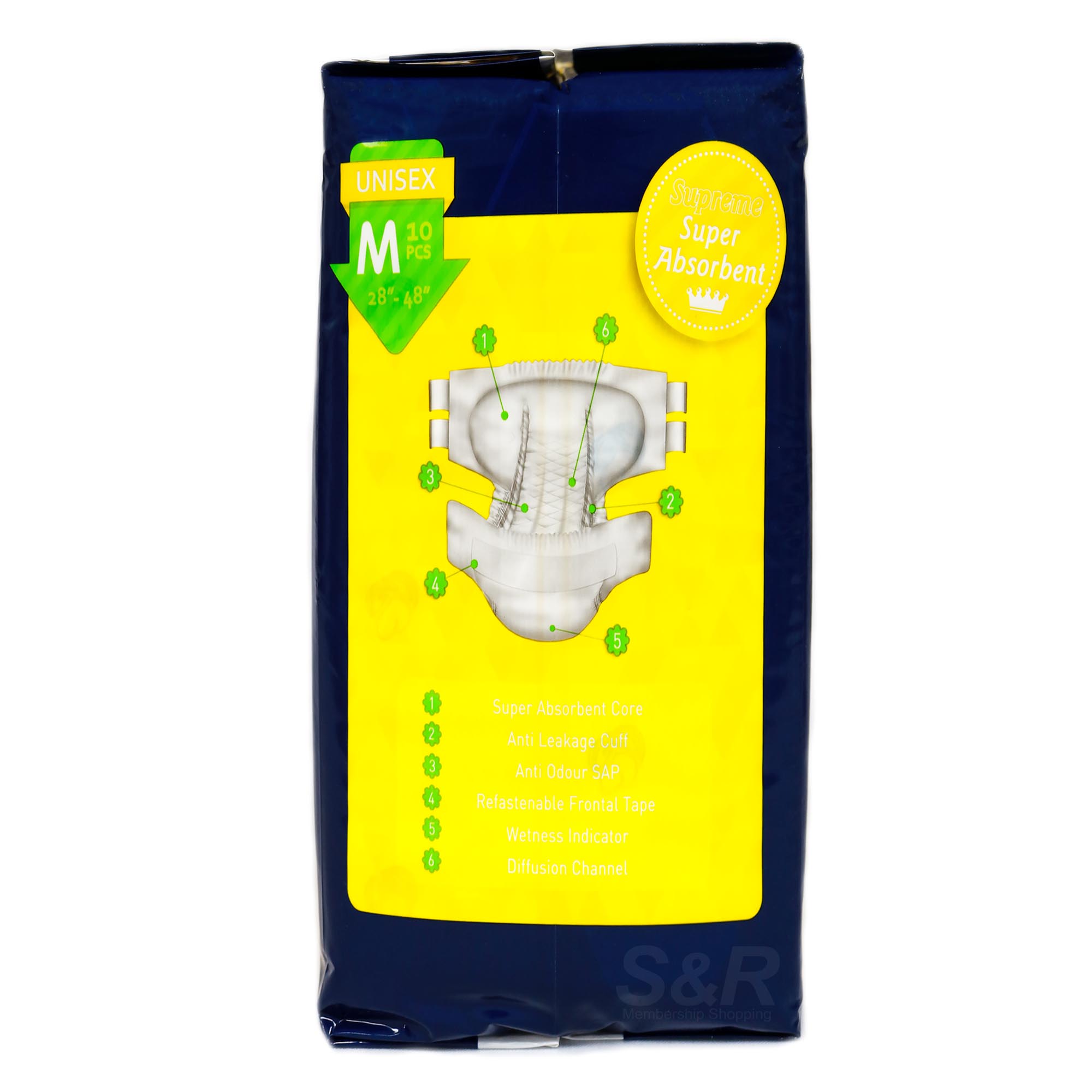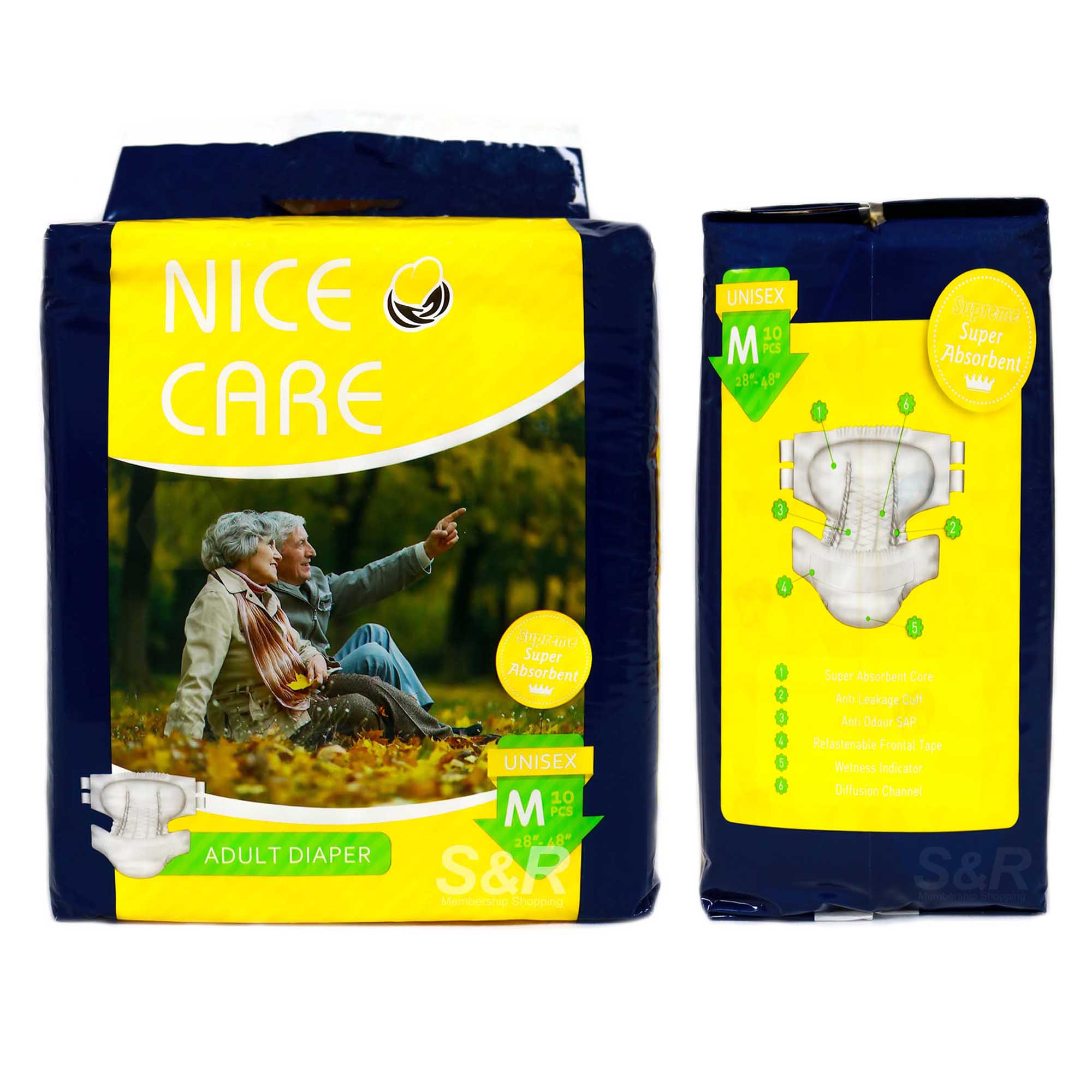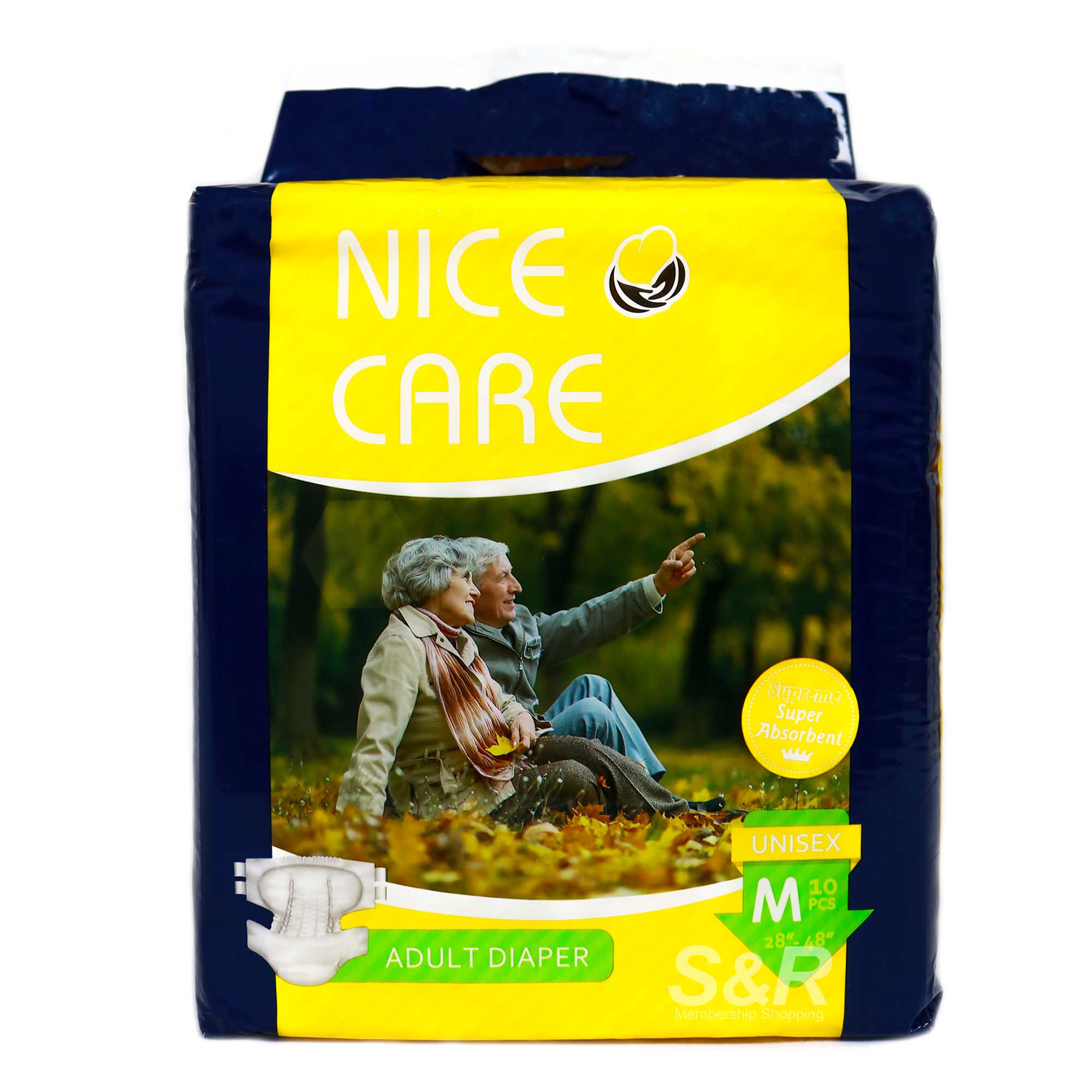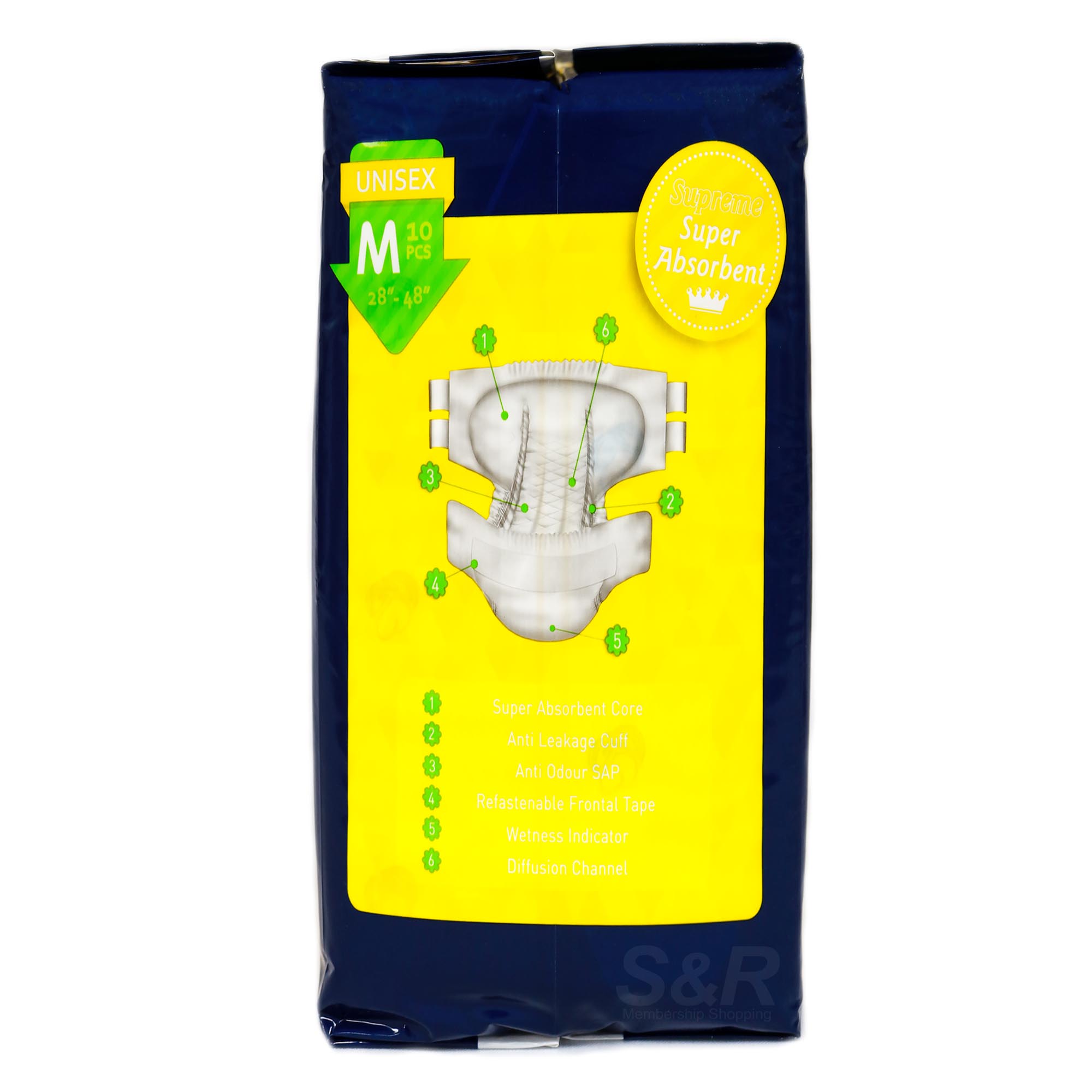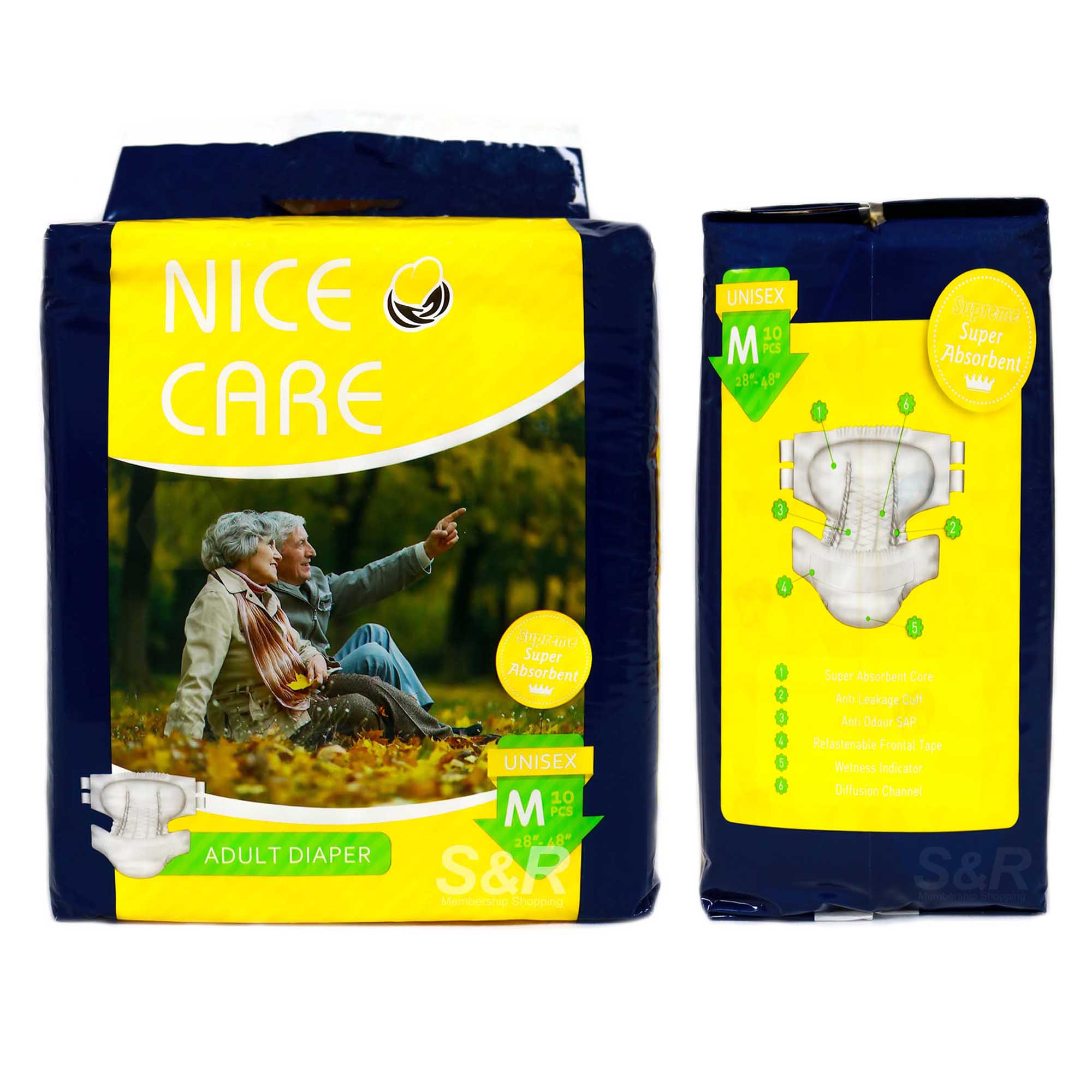 Nice Care Tape Adult Diaper Unisex Medium 10pcs
Features:
Multi-pack (10 counts)
Adult diapers in 1 packaging
Medium 28"- 48"
Features Super Absorbent Core
Anti-Leakage Cuff & Anti-Odor SAP
Actual Weight: 1.24 KGs
Product Dimensions: 9 x 7 x 9
---
Urinal and fecal incontinence are no joking matter when it comes to our beloved, elderly loved ones. Provide them comfort when bladder leaks happen anytime, anywhere with Nice Care Tape Adult Diaper! These diapers resolve the anxiety of constantly searching for a bathroom nearby when leaks happen. It features a tension-free comfort, superior absorbent core that gives a totally relaxing feeling.

There is no shame in feeling comfortable and relaxed. Get your elders an absolute sense of security and safety with Nice Care Tape Adult Diaper!

Bladder and bowel incontinence may be caused by a condition that can be medically treated. Please see your doctor for professional advice.

To avoid risk of suffocation, please keep plastic bags away from infants and children.