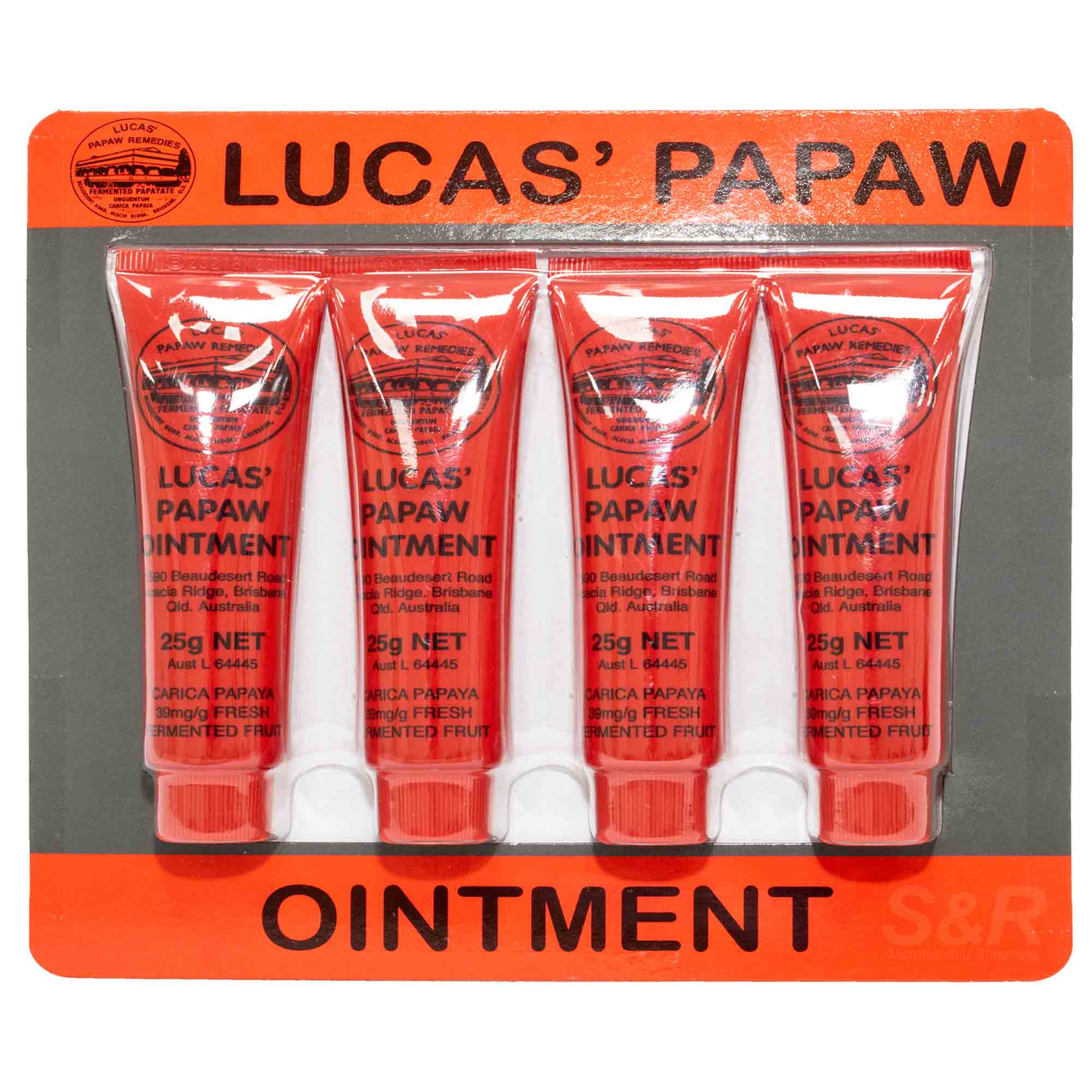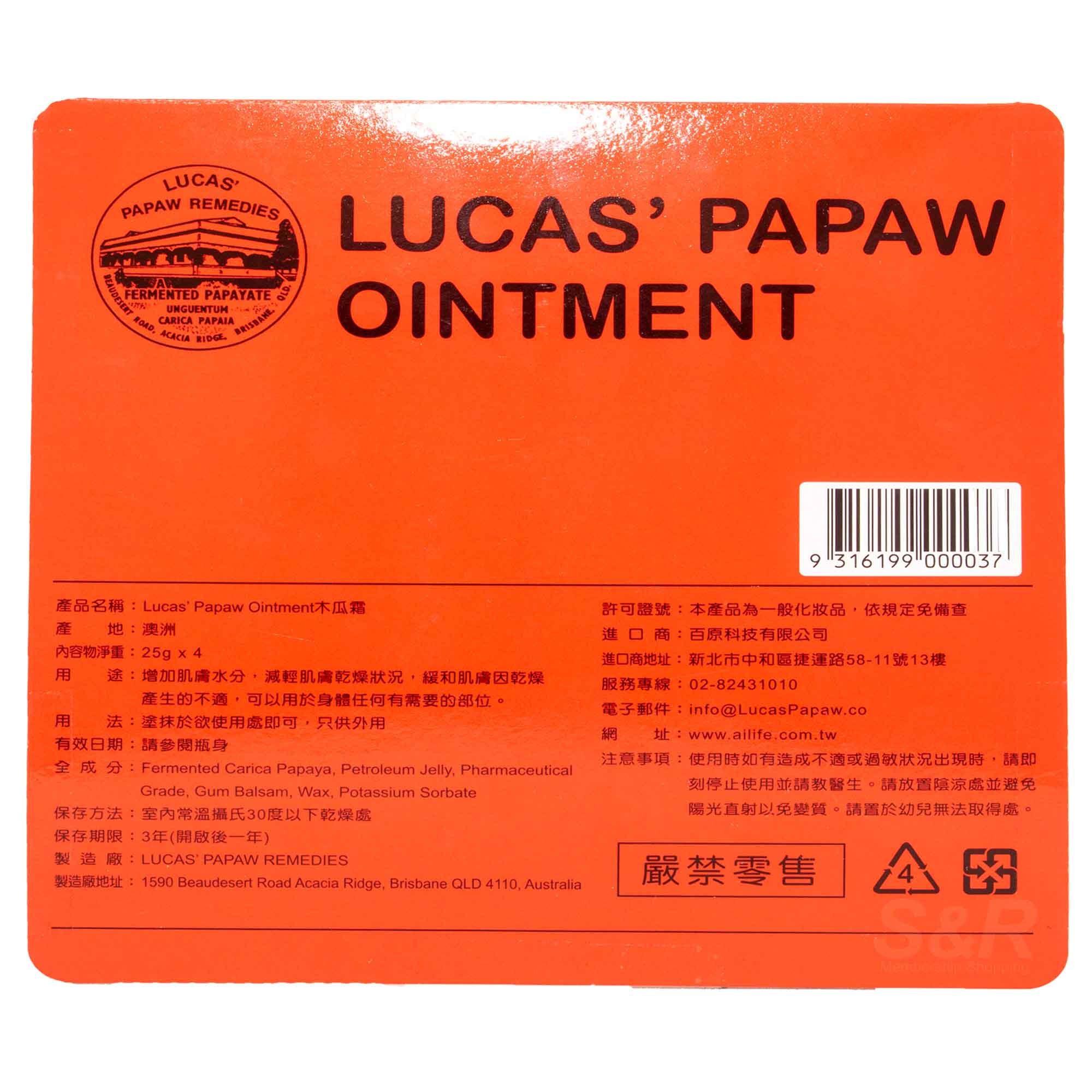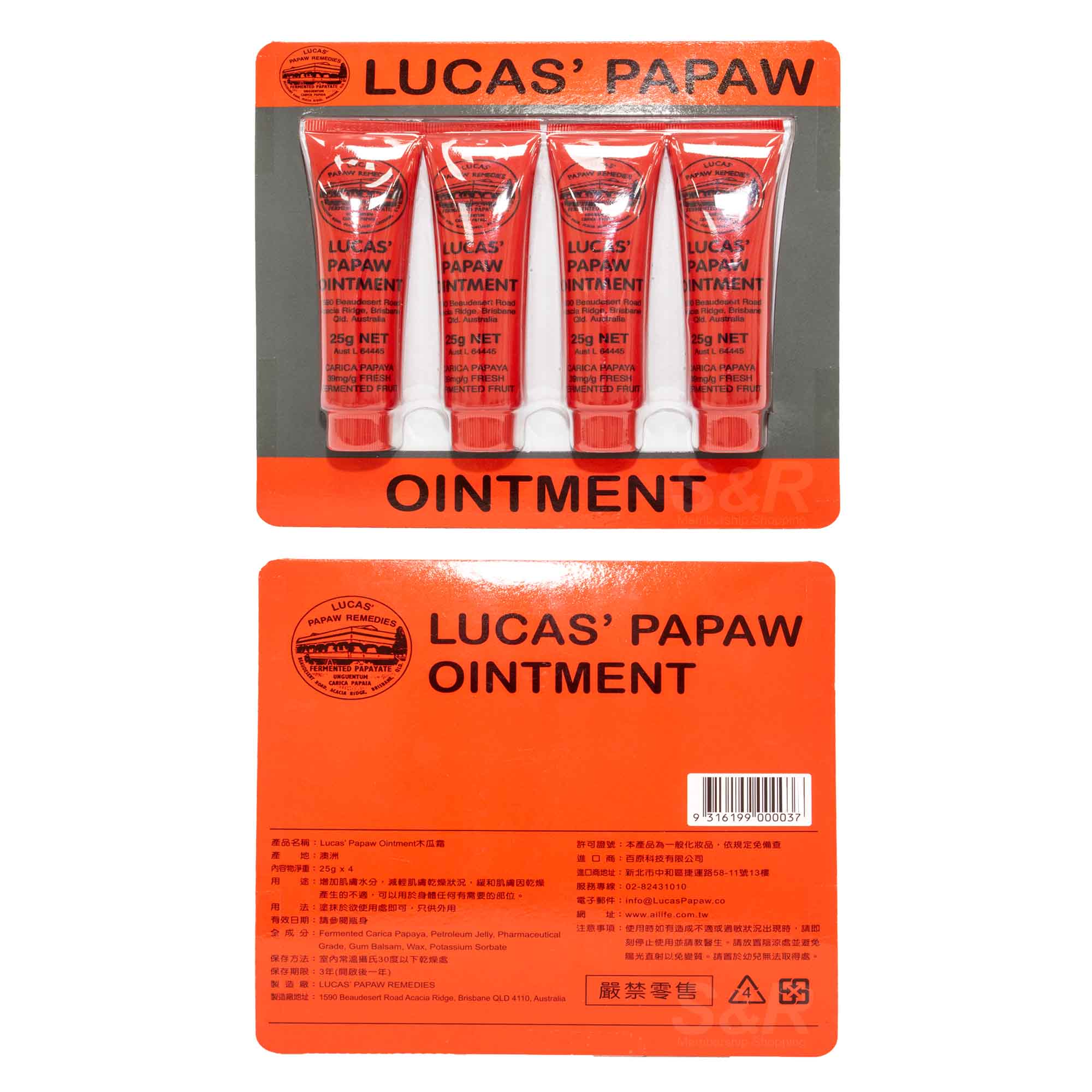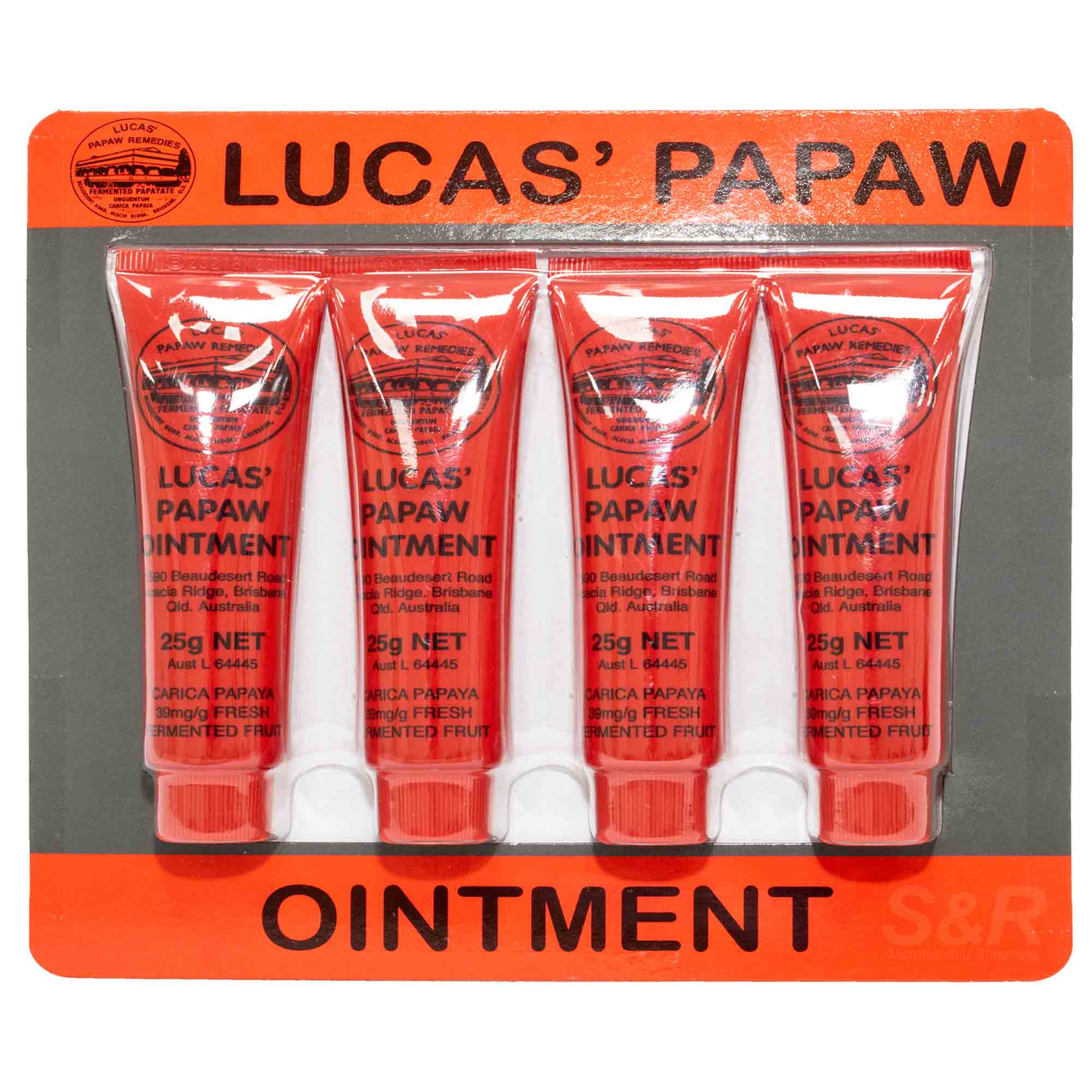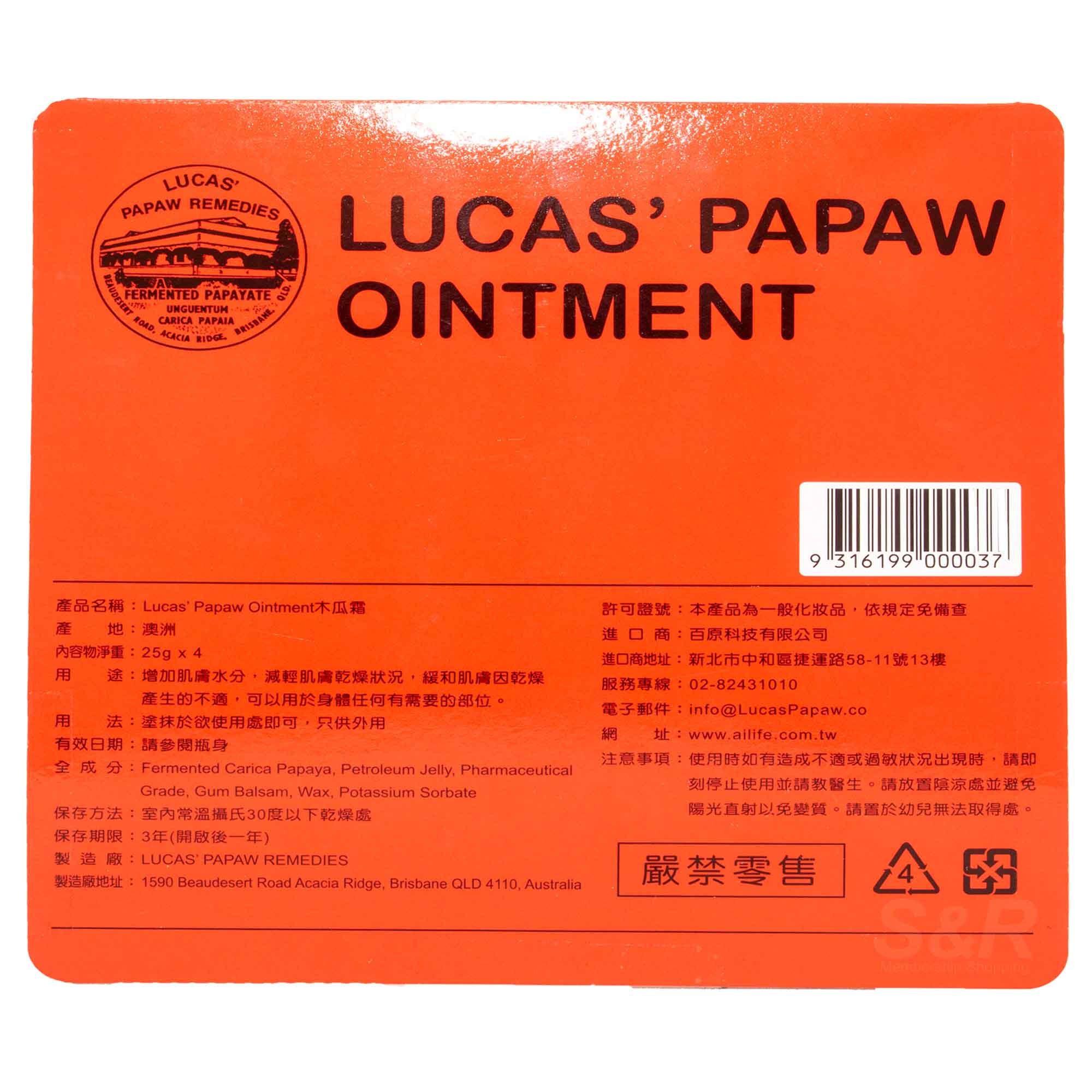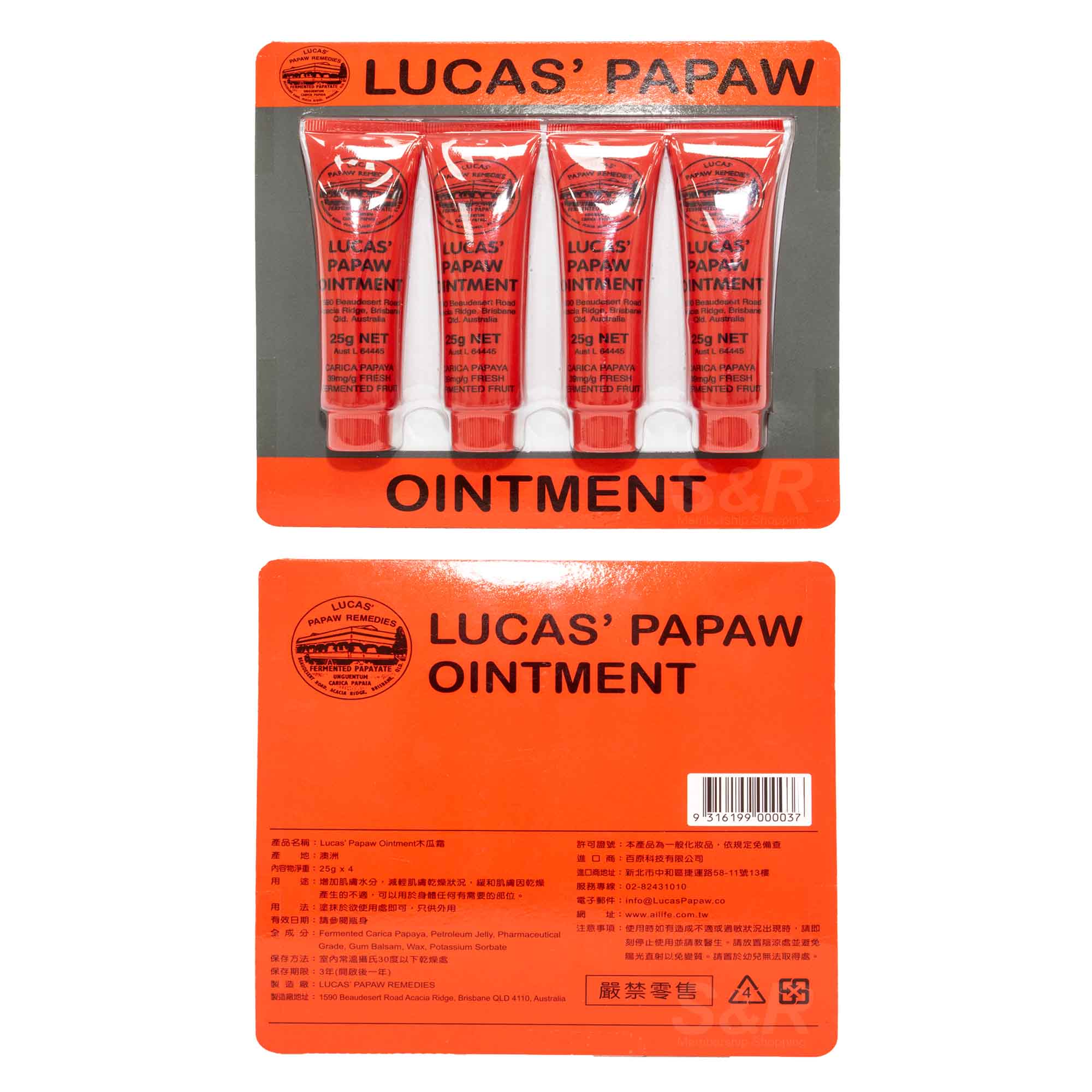 Lucas Papaw Carica Papaya Fresh Fermented Fruit Ointment 4pcs
Features:
Multi-pack (4 tubes)
Fresh Fermented Fruit Ointment in tubes
Contains antibacterial and antimicrobial properties
Temporary relief of the symptoms of dermatitis and eczema
Product of Australia
Actual Weight: 0.17 KGs
Product Dimensions: 7.48 x 1.18 x 7.36
---
Every day, thousands of users of Lucas' Papaw Ointment are turned believers to the enjoyable benefits of its ability to cleanse and relieve. It contains antibacterial and antimicrobial properties that can be used as a local topical application for minor burns & scalds, sunburn, gravel rash, cuts & minor open wounds, nappy rash & chafing, insect Bites, and splinters & thorns. It can also be used for temporary relief of dermatitis and eczema symptoms.

Lucas Papaw Carica Papaya Ointment has so many uses and applications, making it a great ointment relief at home or even on-the-go. Make sure to keep a Lucas Papaw tube on your pocket, purse or handbag – you never know when such minor injuries rise.

Directions: Squeeze a pea-sized amount onto fingertips and apply evenly on injured area of the skin.

For external use only. Keep cap tightly sealed when not in use.