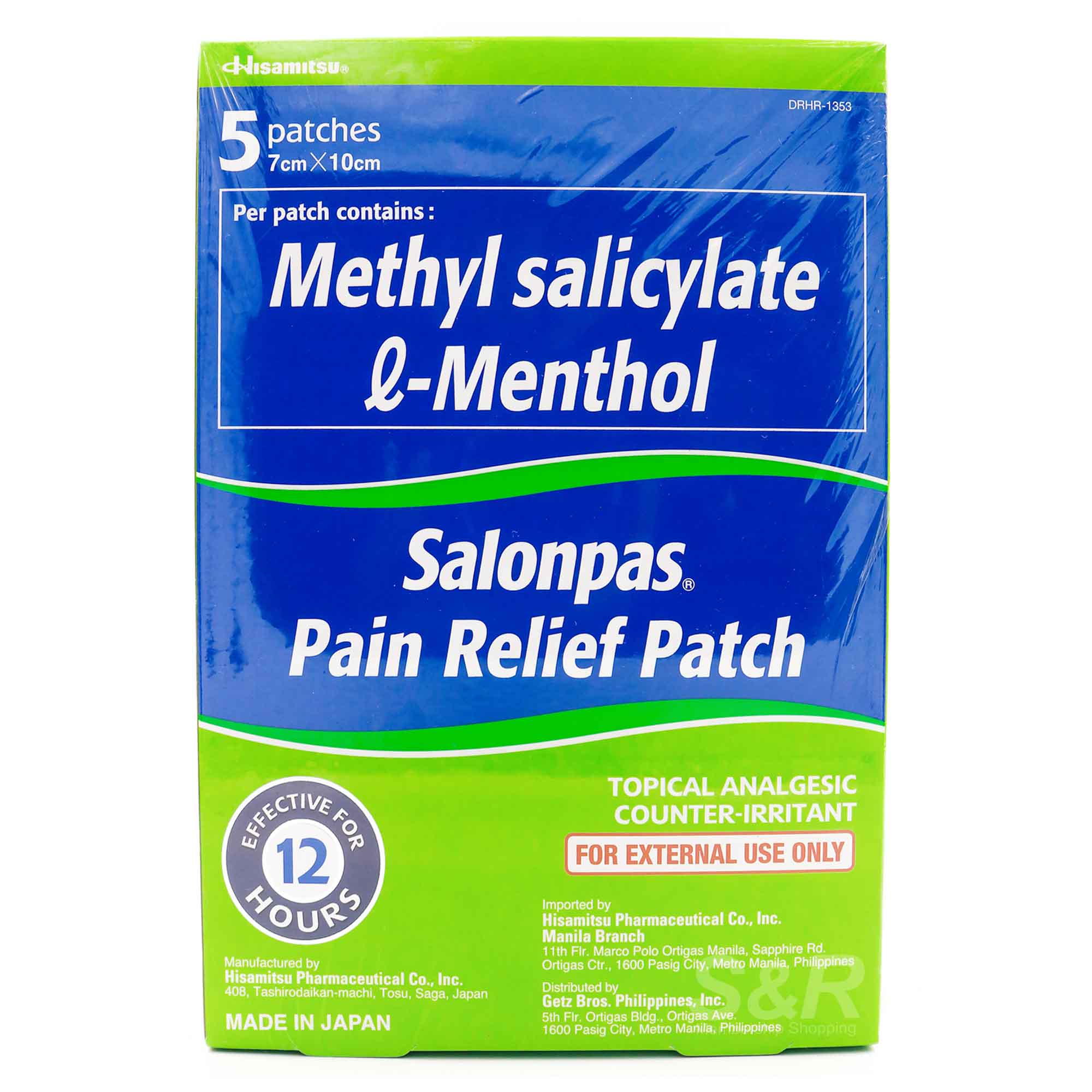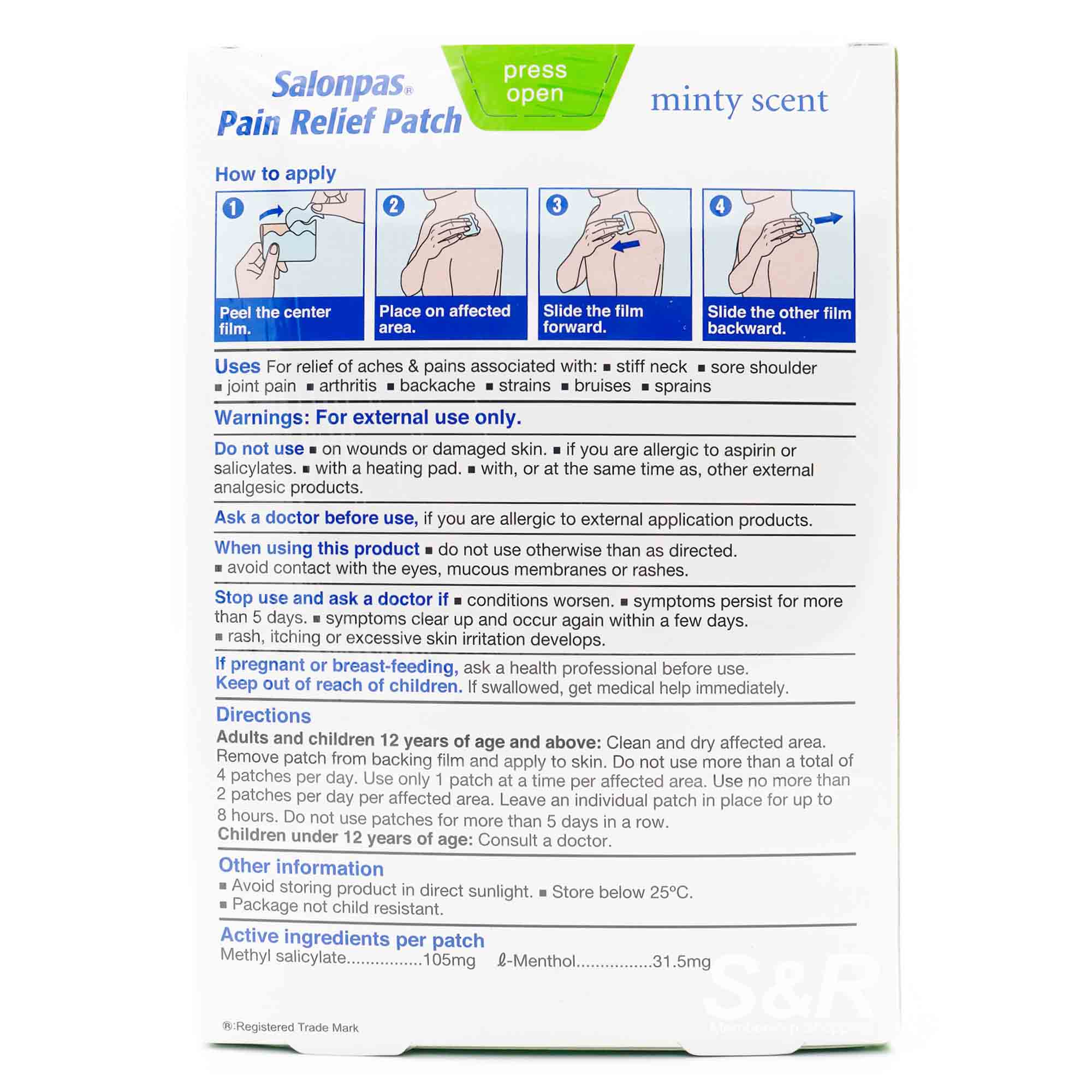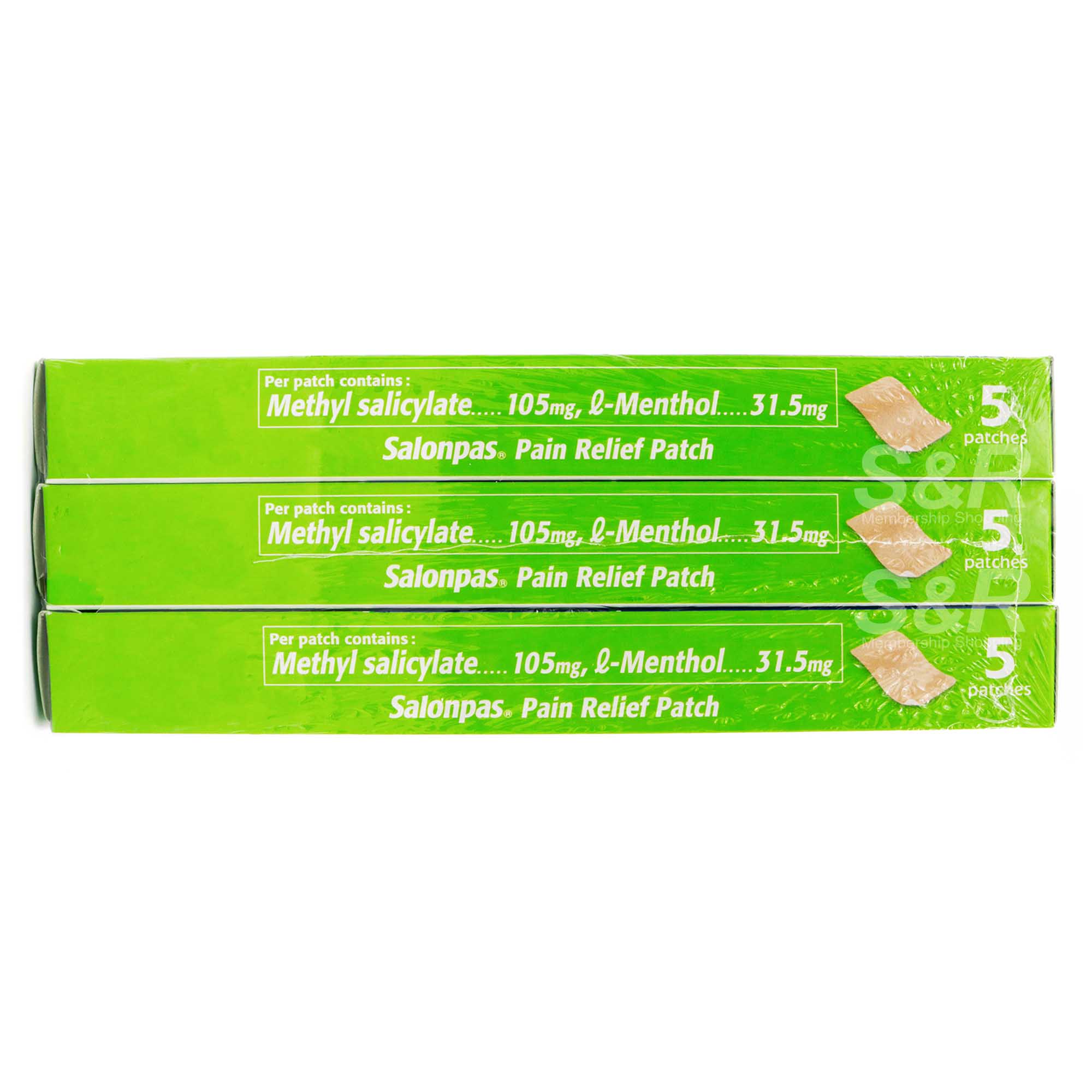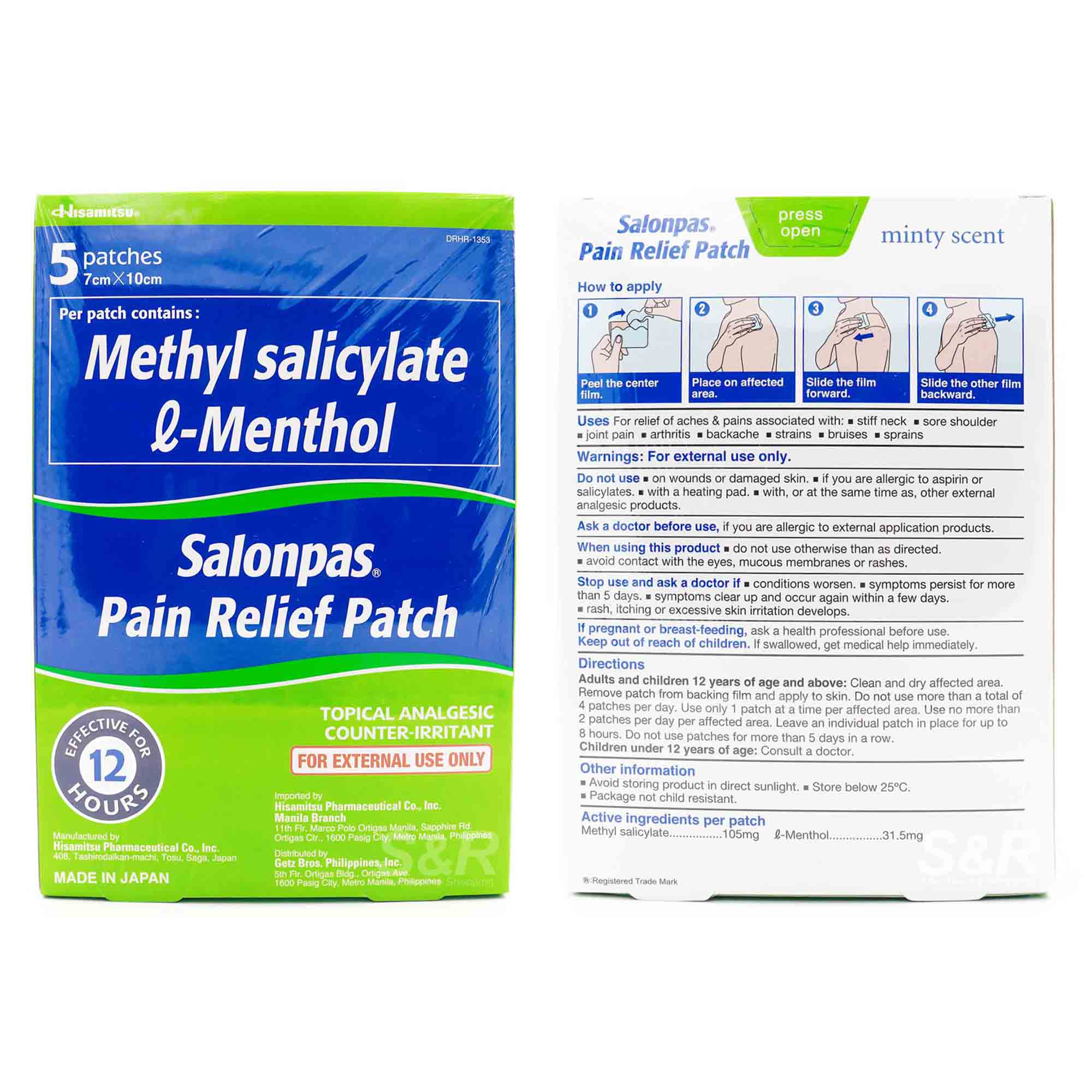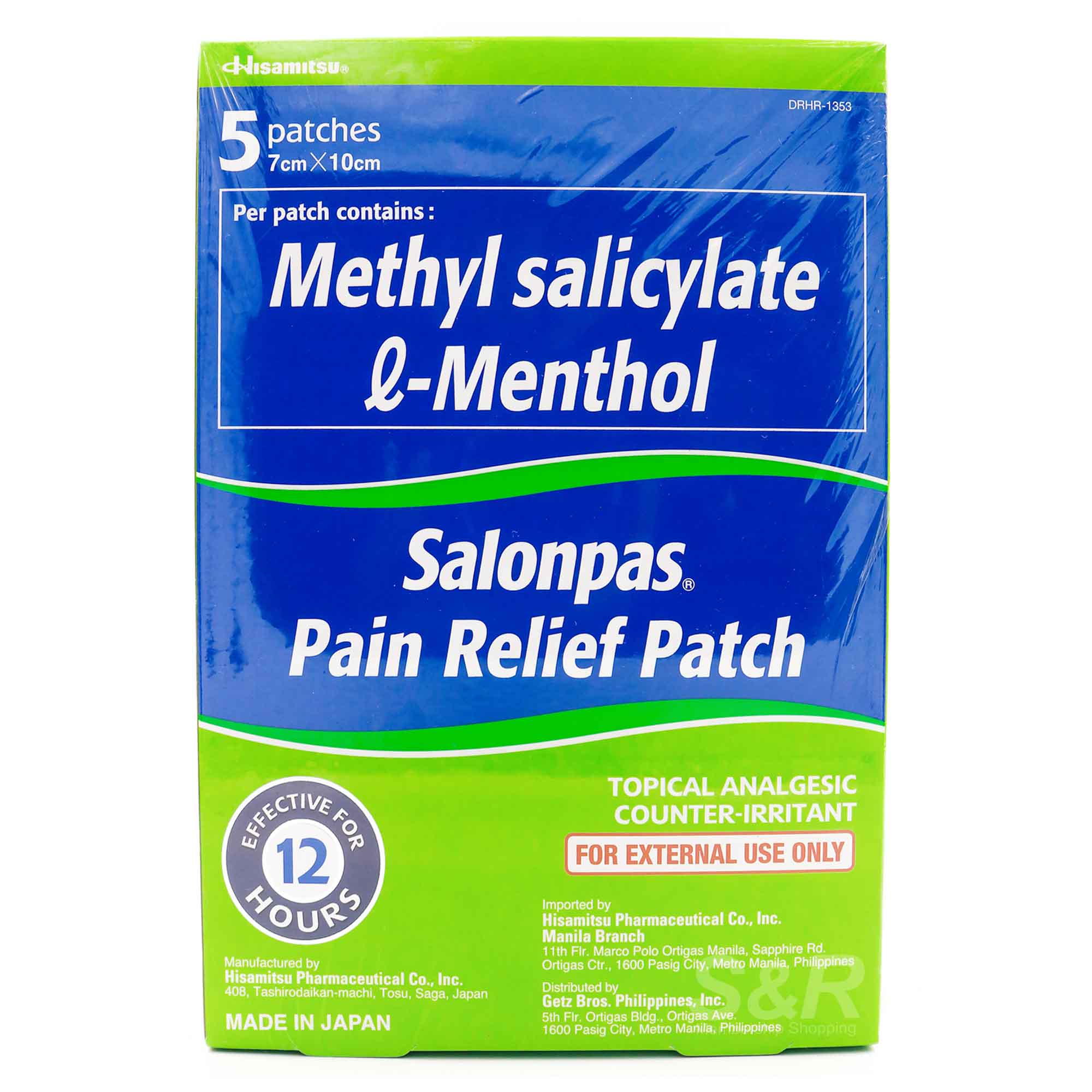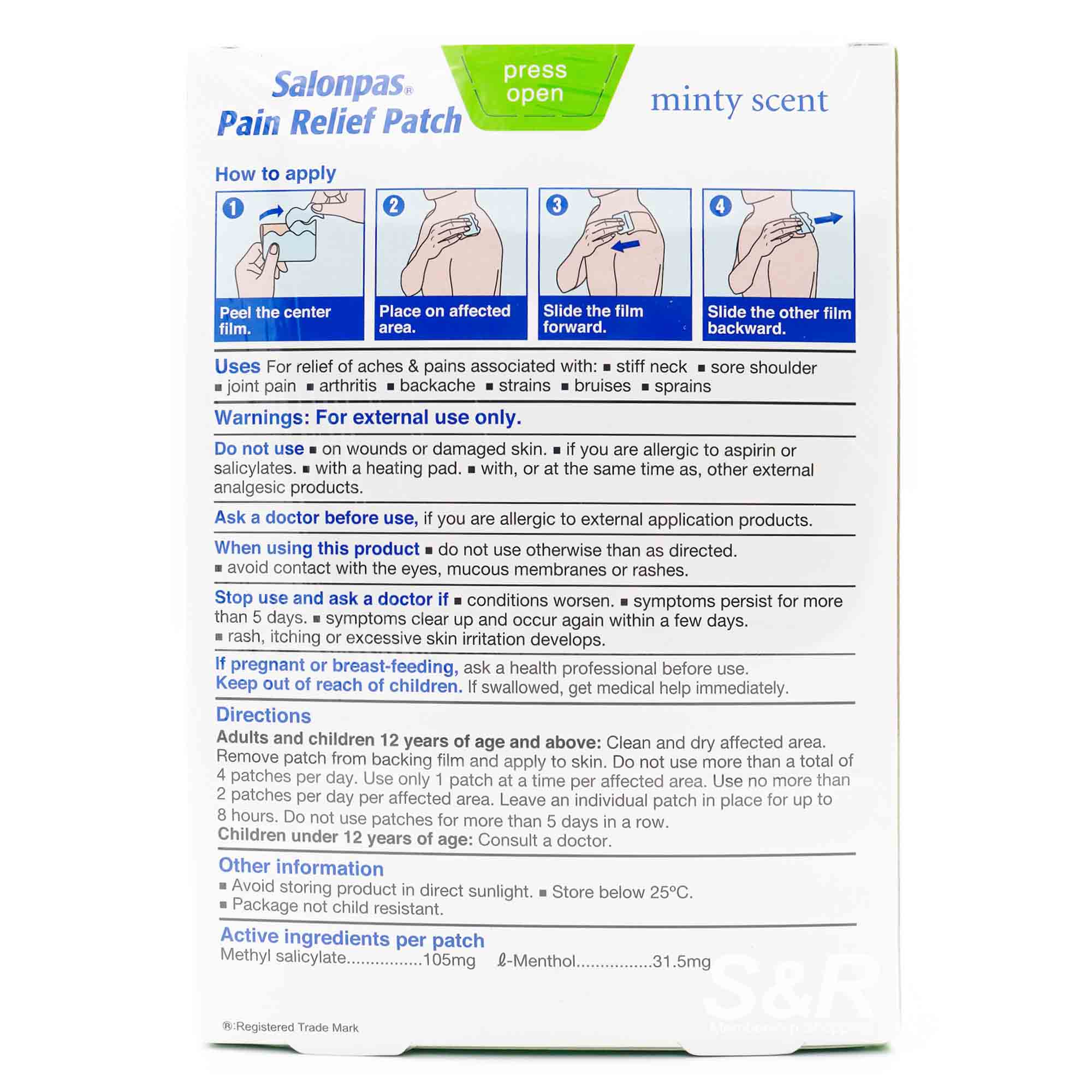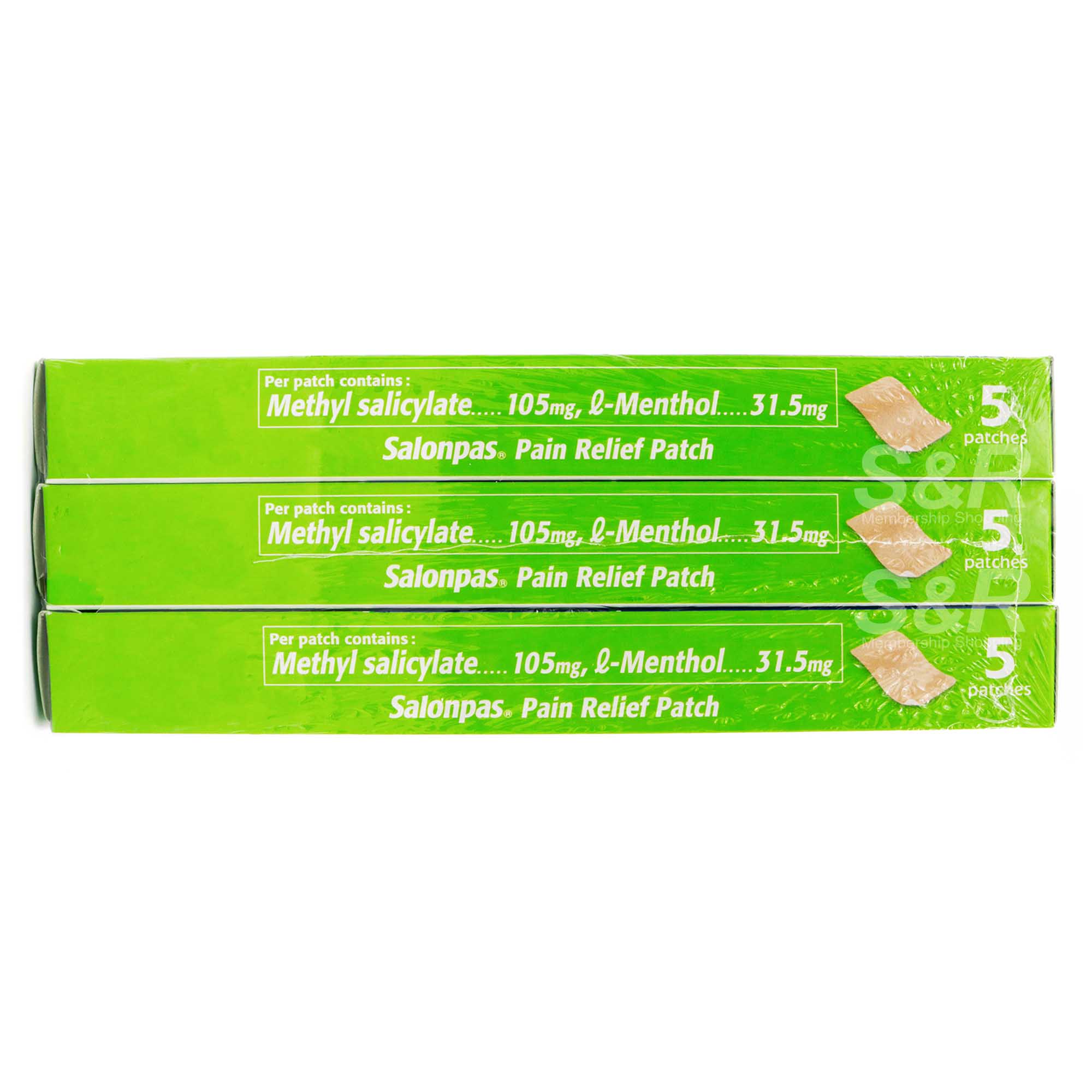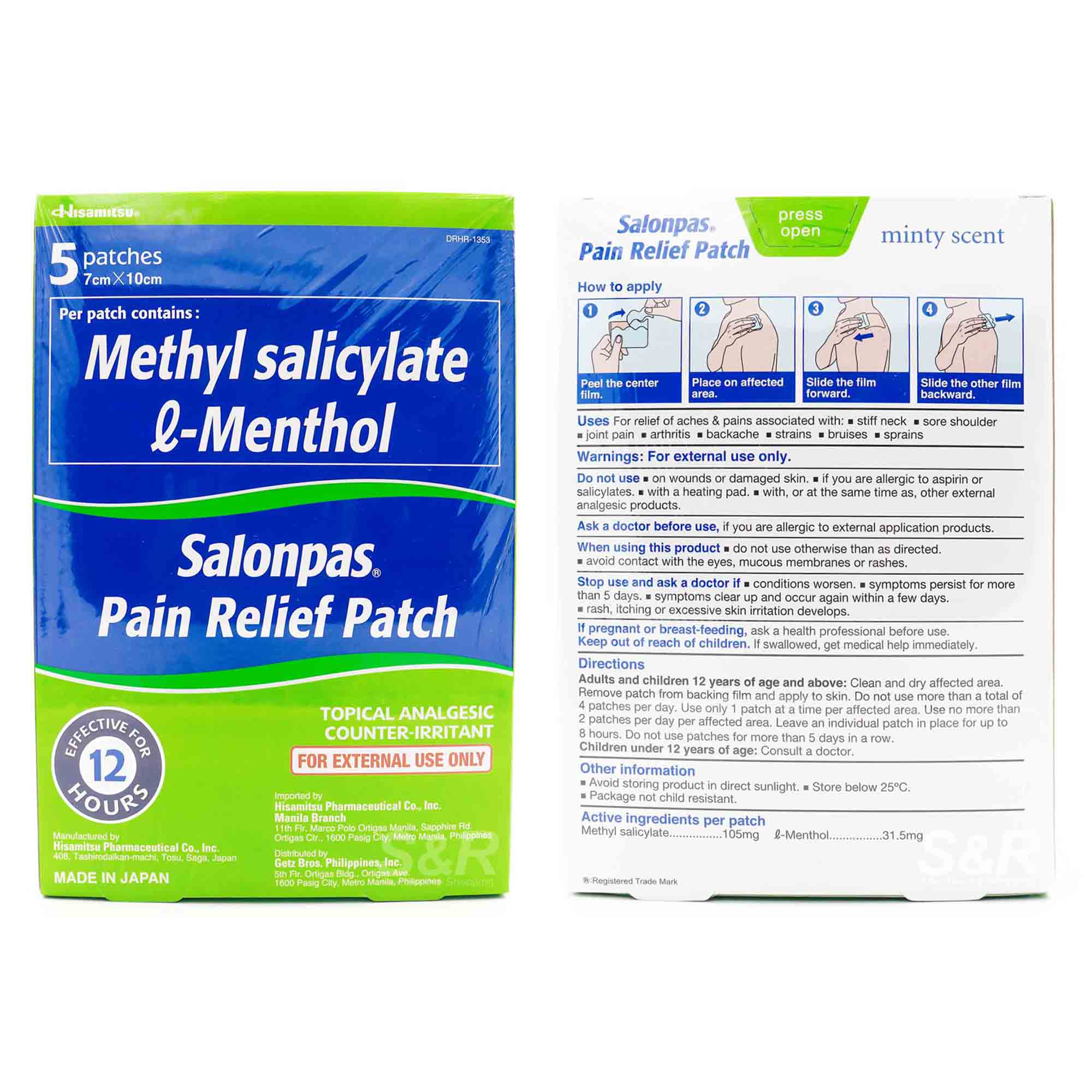 Hisamitsu Salonpas Pain Relief Patch 3 packs
Features:
Multi-pack (15 pieces)
Soothing Medicated Patches, 5 each box in 1 packaging
For relief of aches, pains and inflammations
Effective for 12 hours
Product of Japan
Actual Weight: 0.1 KGs
Product Dimensions: 4.48 x 2.36 x 6.33
---
Doing a lot strenuous and stressful activity during the day can be seen as productive, until the night falls and you experience excruciating pain from all your muscle strain. It is quite inconvenient if you would wish to consult a doctor in the wee hours of night, especially if it's just a mere unprecedented joint or muscle pain. Patch it up with Hisamitsu® Salonpas® Pain Relief Patch. Salonpas patches are the quickest go-to fix that you can use at home to relieve yourself from unwanted and bothersome joint and muscle pain.

Whenever the joint and muscle aches suddenly make their presence felt, peel a sheet of Salonpas® and patch it up. Just wait for the soothing sensation to do its work and you can go back to relaxing.

Directions: Adults and children 12 years of age and above: Clean and dry affected area. Remove patch from backing film and apply to skin. Do not use more than a total of 4 patches per day. Use only 1 patch at a time per affected area. Use no more than 2 patches per day per affected area.

For external use only. Do not use on wounds or damaged skin, if you are allergic to aspirin or salicylates, with a heating pad, with or at the same time as other external analgesic products. Ask a doctor before use, if you are allergic to external application products. Avoid contact with the eyes, mucous membranes or rashes.