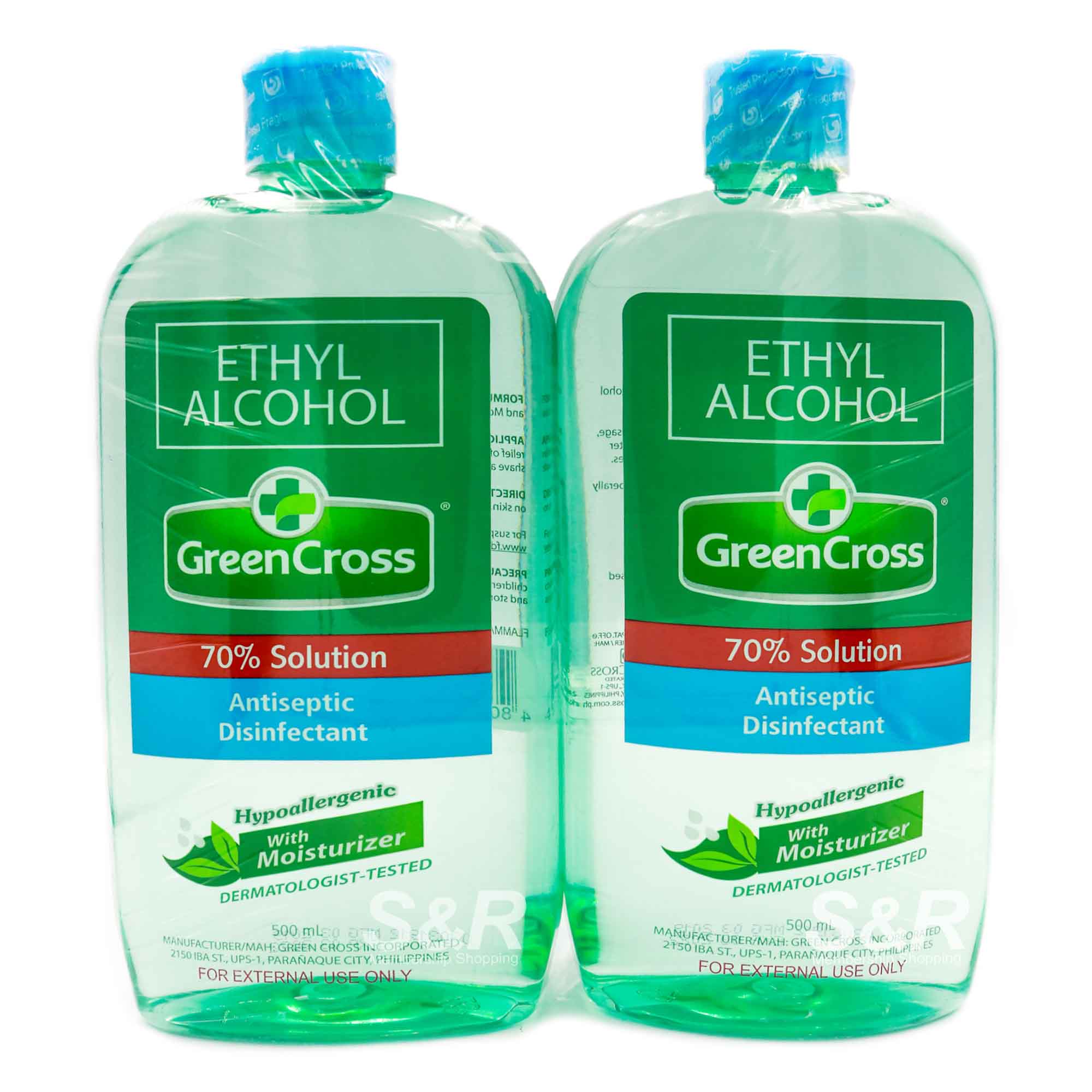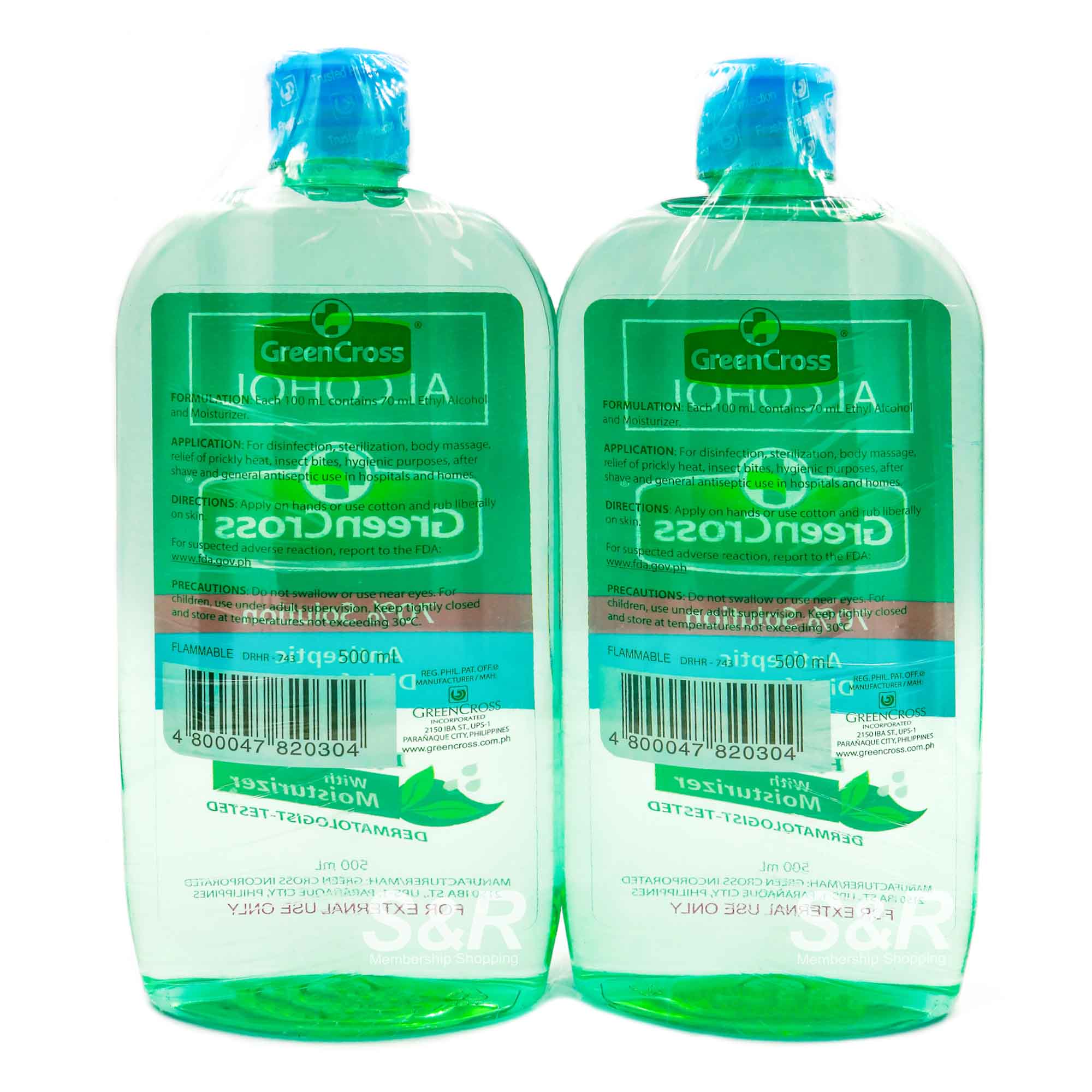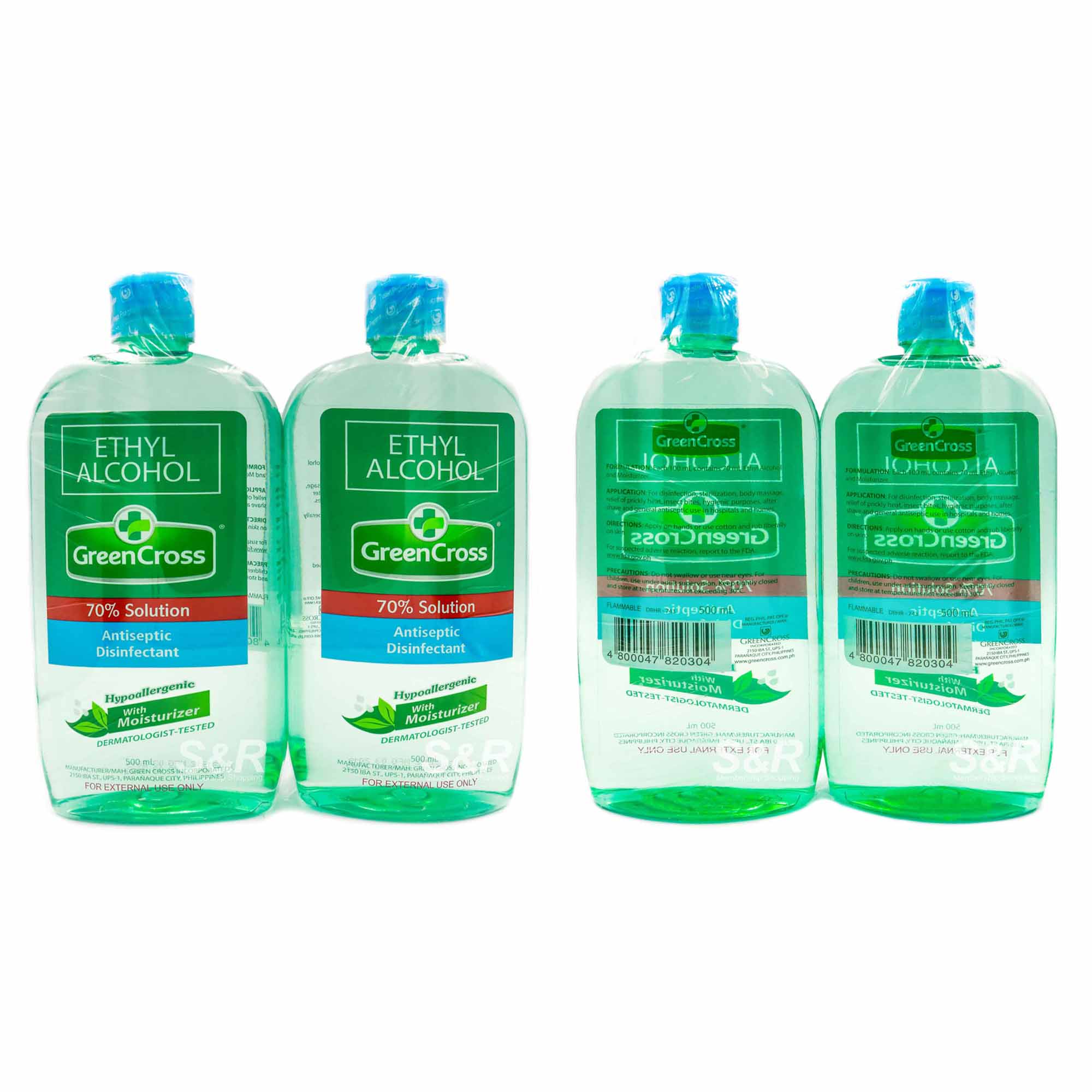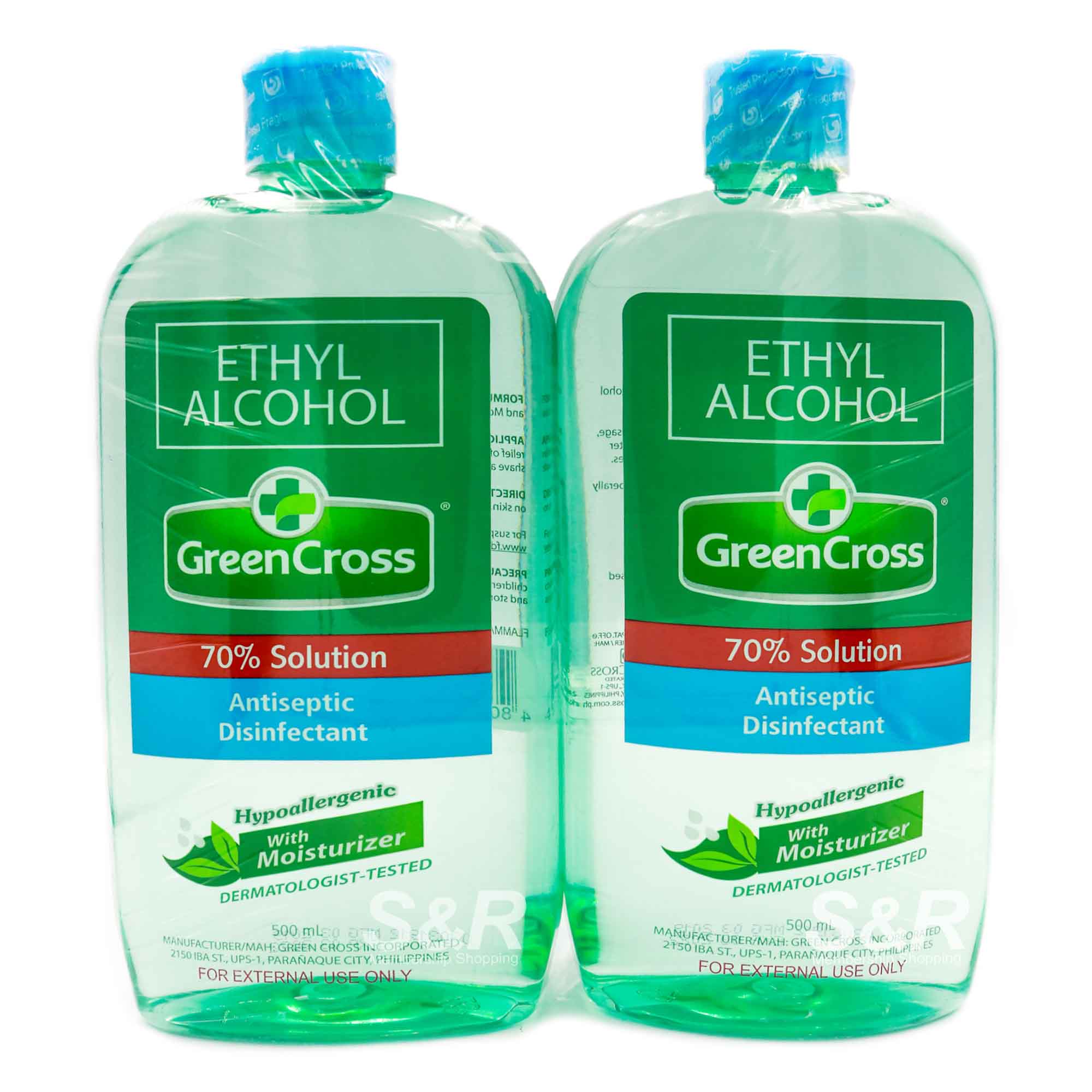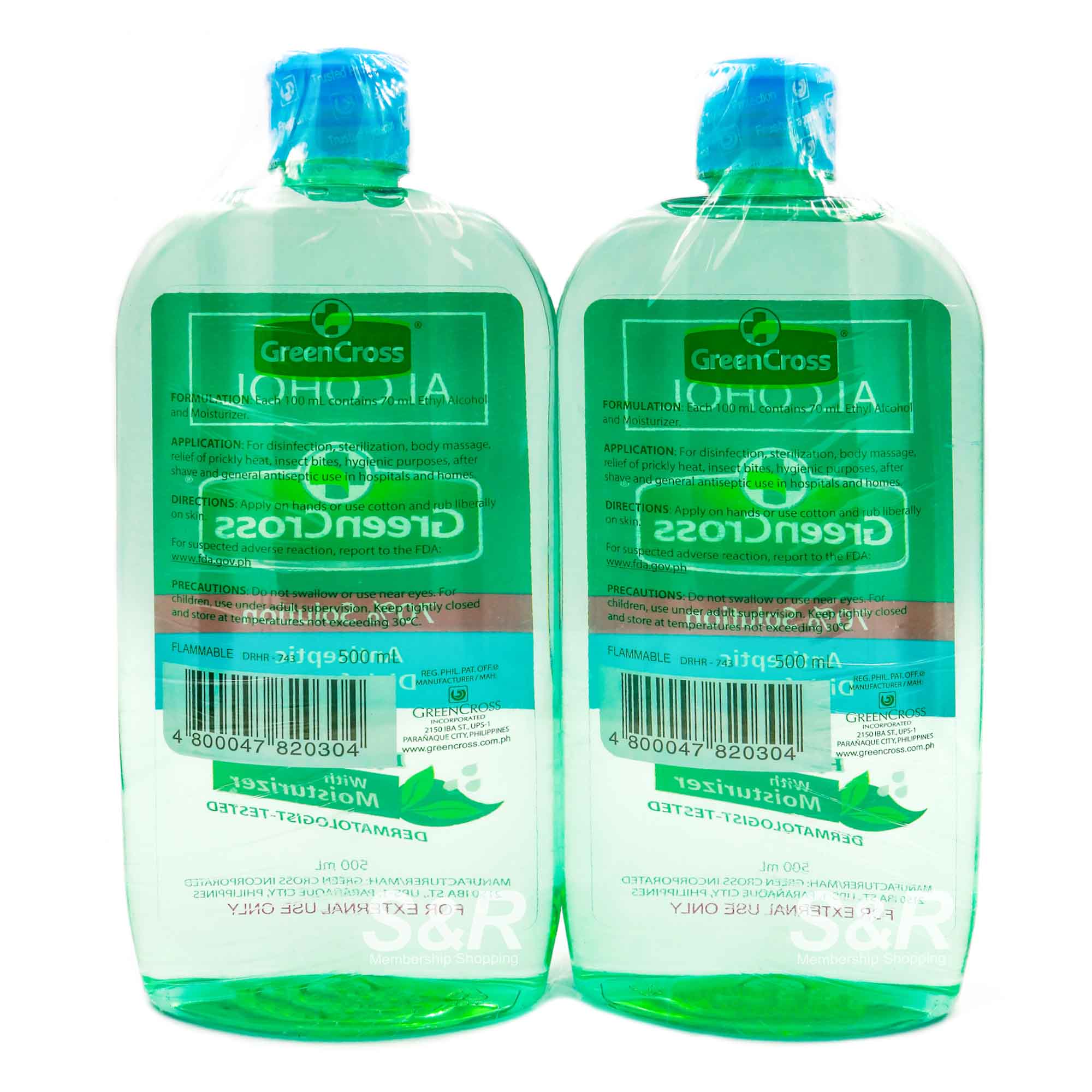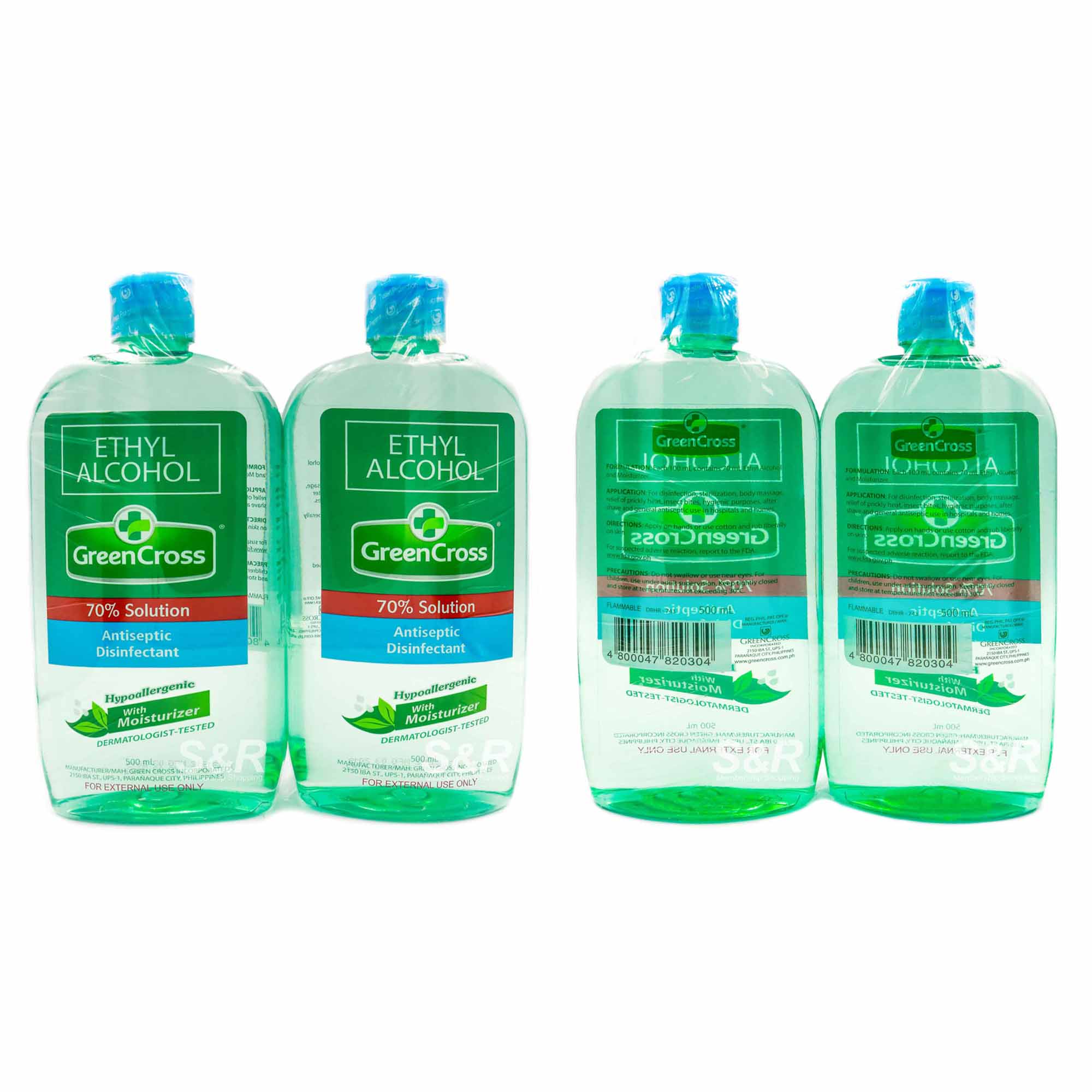 GreenCross 70% Solution Ethyl Alcohol Antiseptic Disinfectant 2 bottles
Features:
Multi-pack (2 pieces)
Disinfectant Alcohol,500mL each in 1 packaging
Kills germs on contact
Hypoallergenic Formula with Moisturizer
Leaves hands smelling fresh and clean
Actual Weight: 0.49 KGs
Product Dimensions: 3.5 x 1 x 8
---
Disinfectant alcohol was all the rage when the pandemic outbreak started months ago, and the virus threat is all too real until now. Supplies may have gotten scarce for a little time, but GreenCross® 70% Solution Ethyl Alcohol Antiseptic Disinfectant are stacking plenty on the shelves again, ready to cleanse at your disposal! A single bottle contains a Hypoallergenic Formula w/ Moisturizer that's gentle on your hands while killing germs on contact.

So, keep viruses and other unseen harmful elements at bay with bacteria protection only GreenCross® Disinfectant Alcohol can provide for you and the family. Germs you say? It's just one GreenCross® away!

Directions: Apply on hands or use cotton and rub liberally on skin.

Do not swallow or use near eyes. For children, use under adult supervision. Keep tightly closed and store at temperature not exceeding 30C.