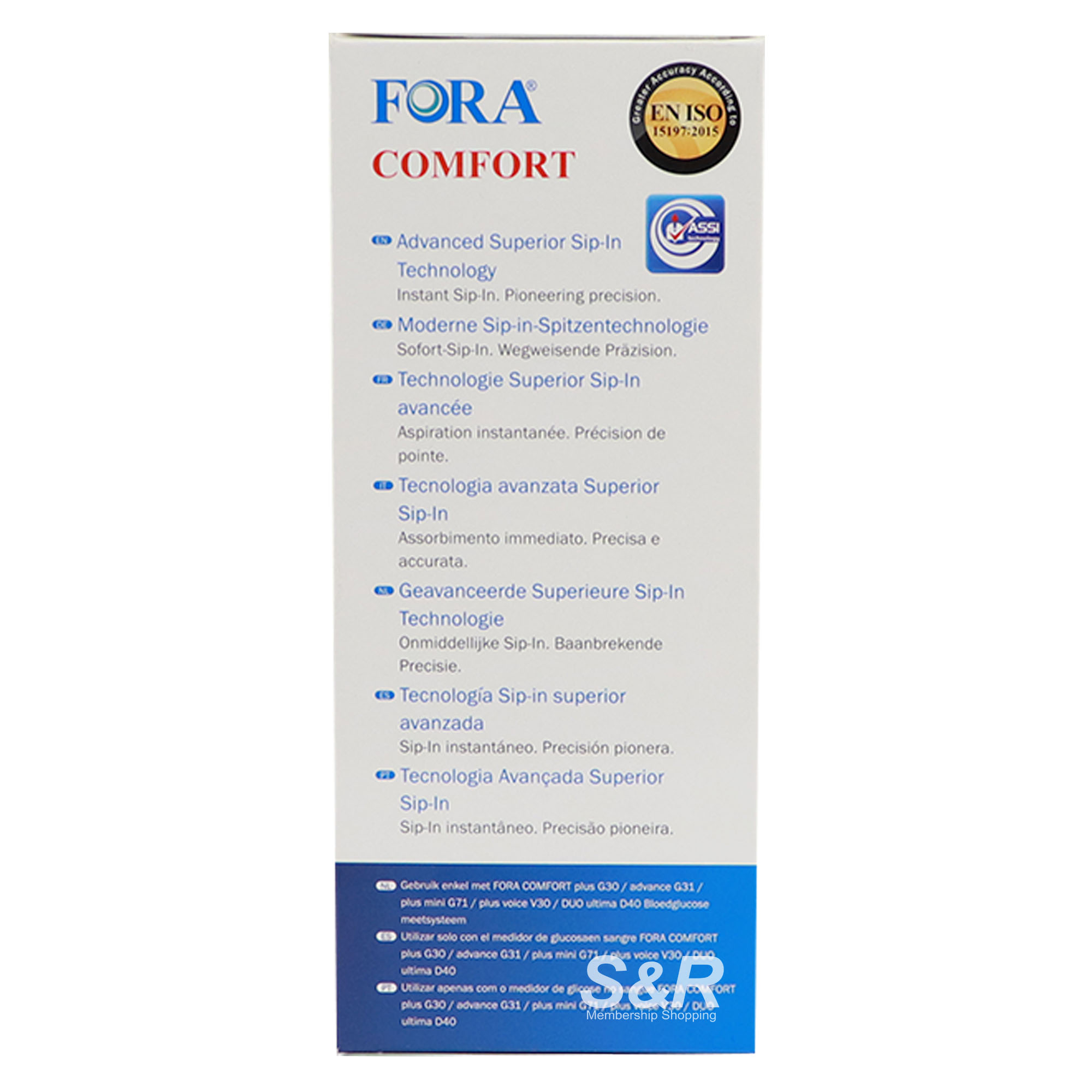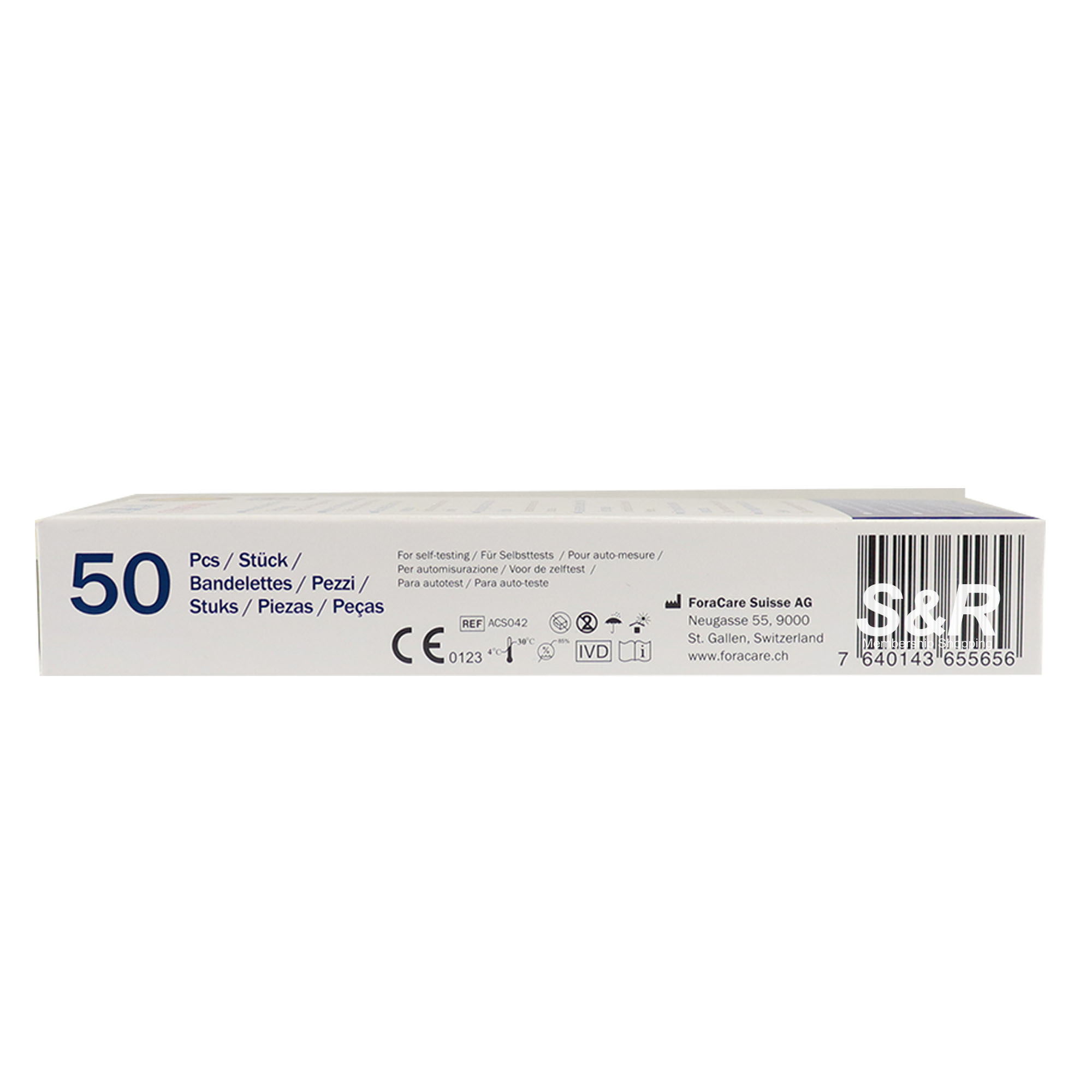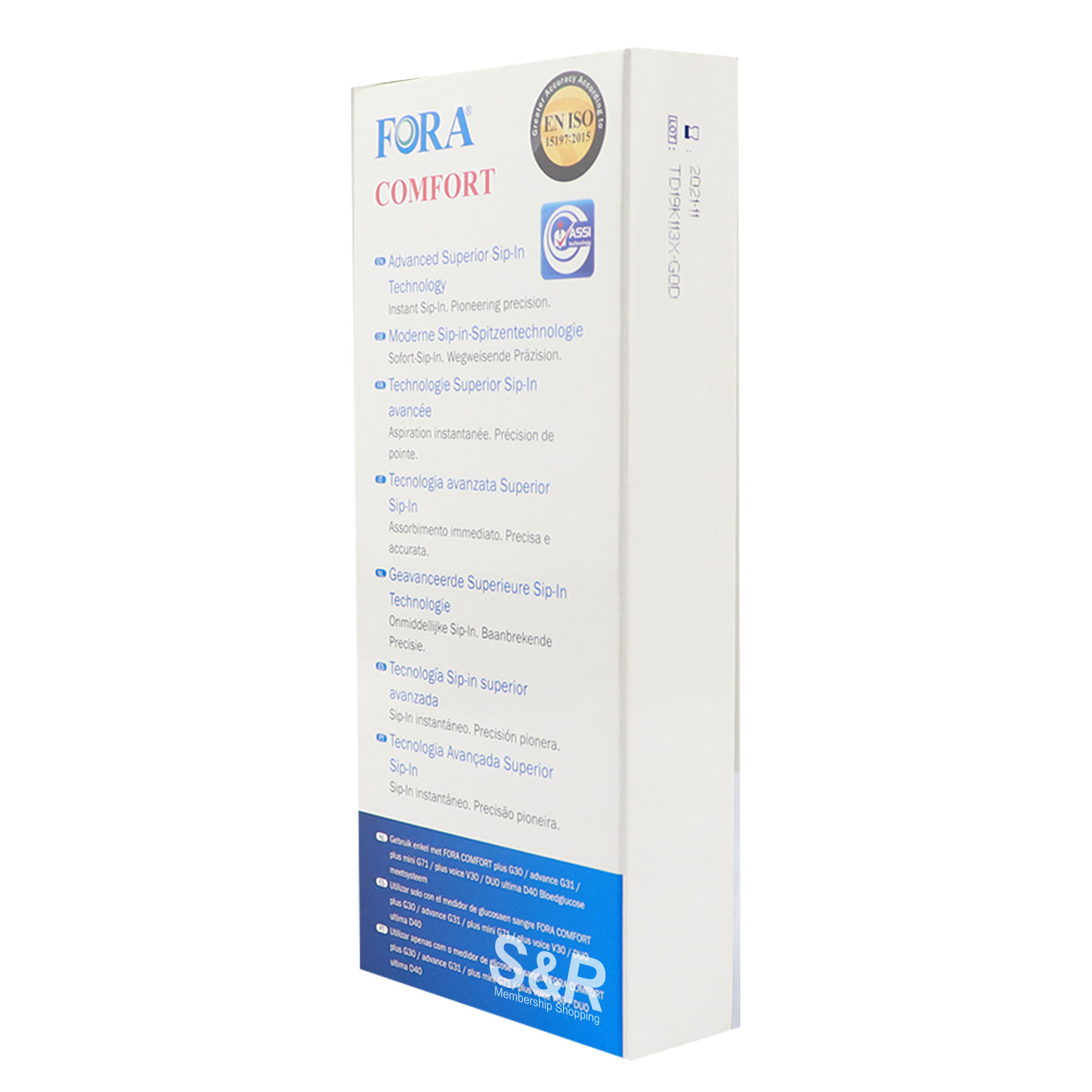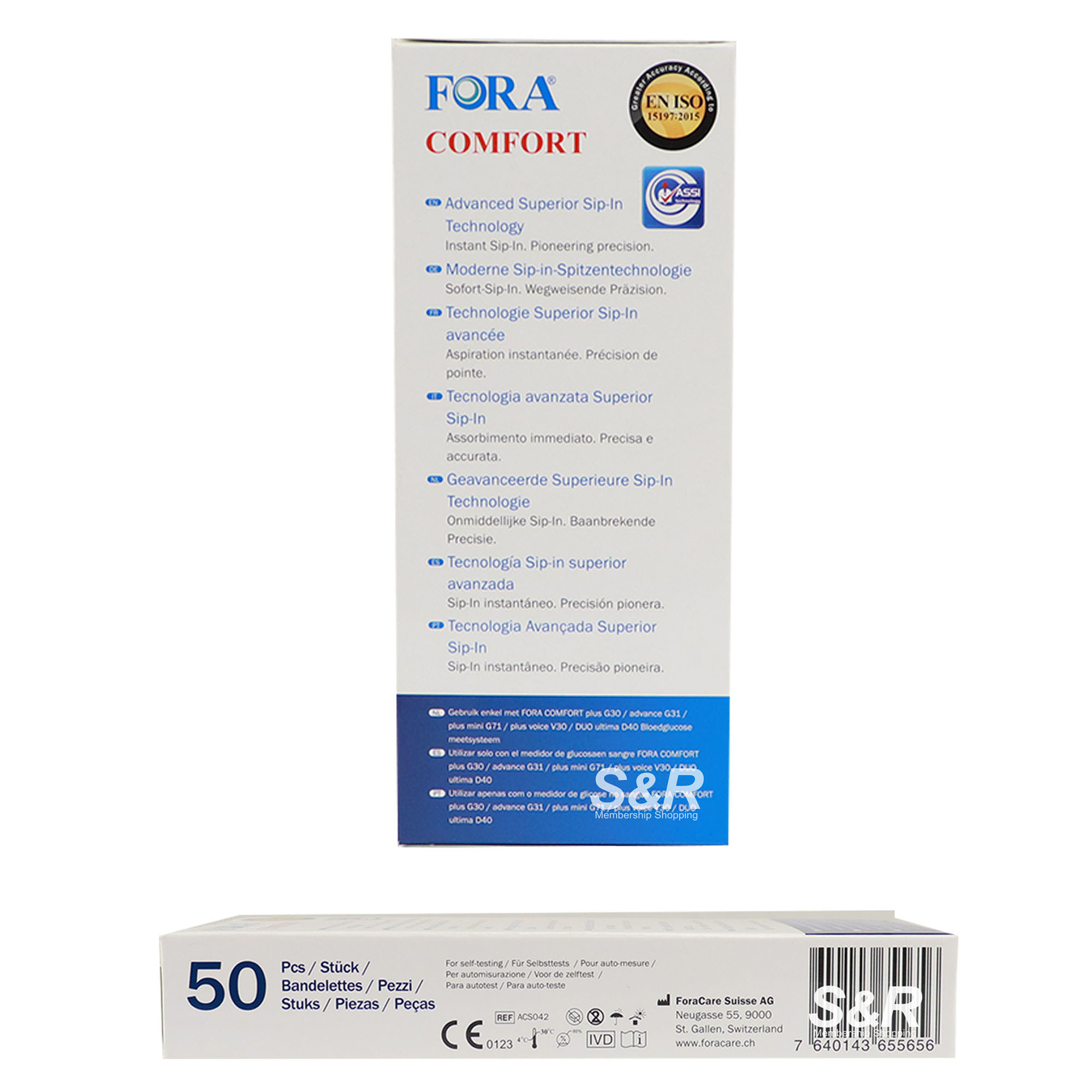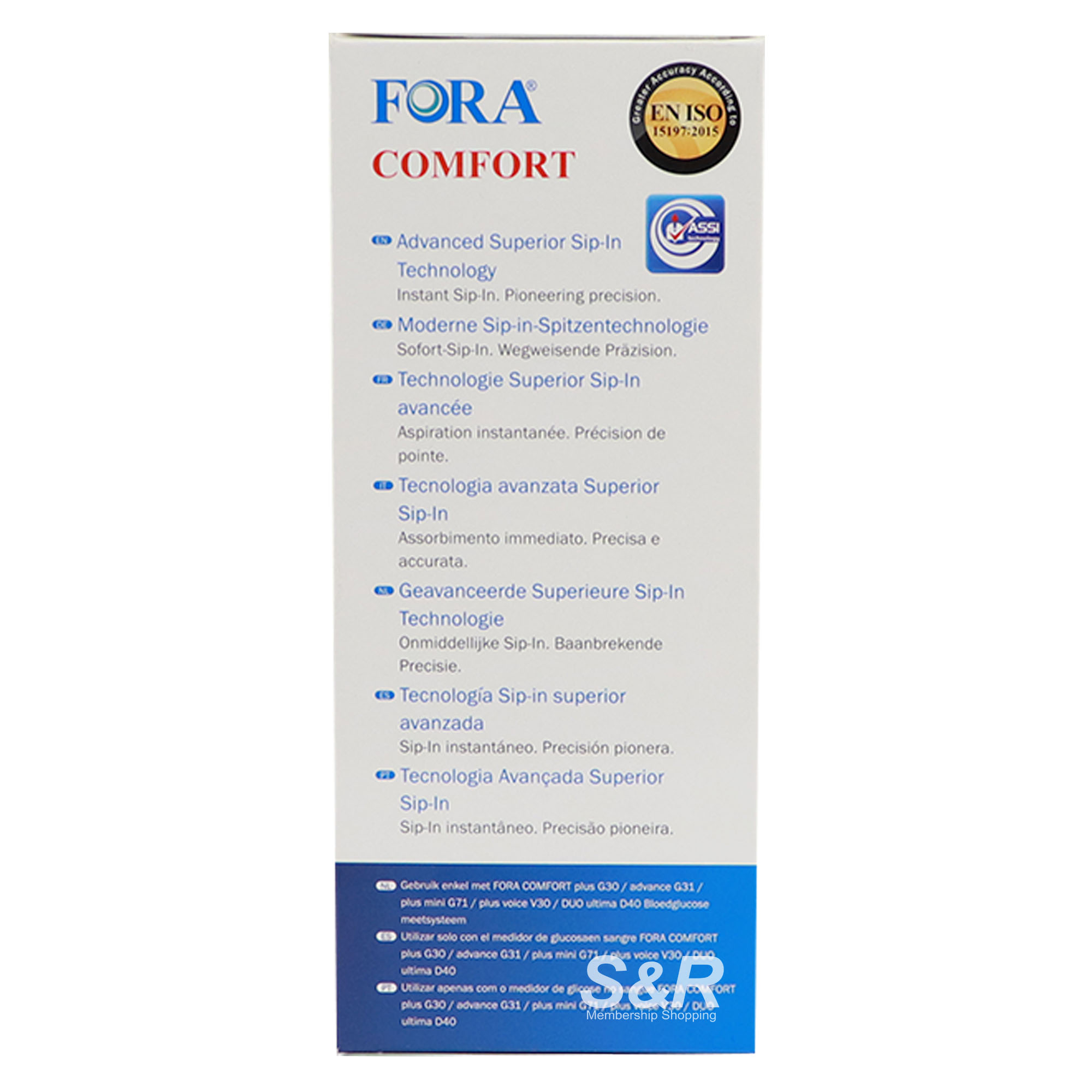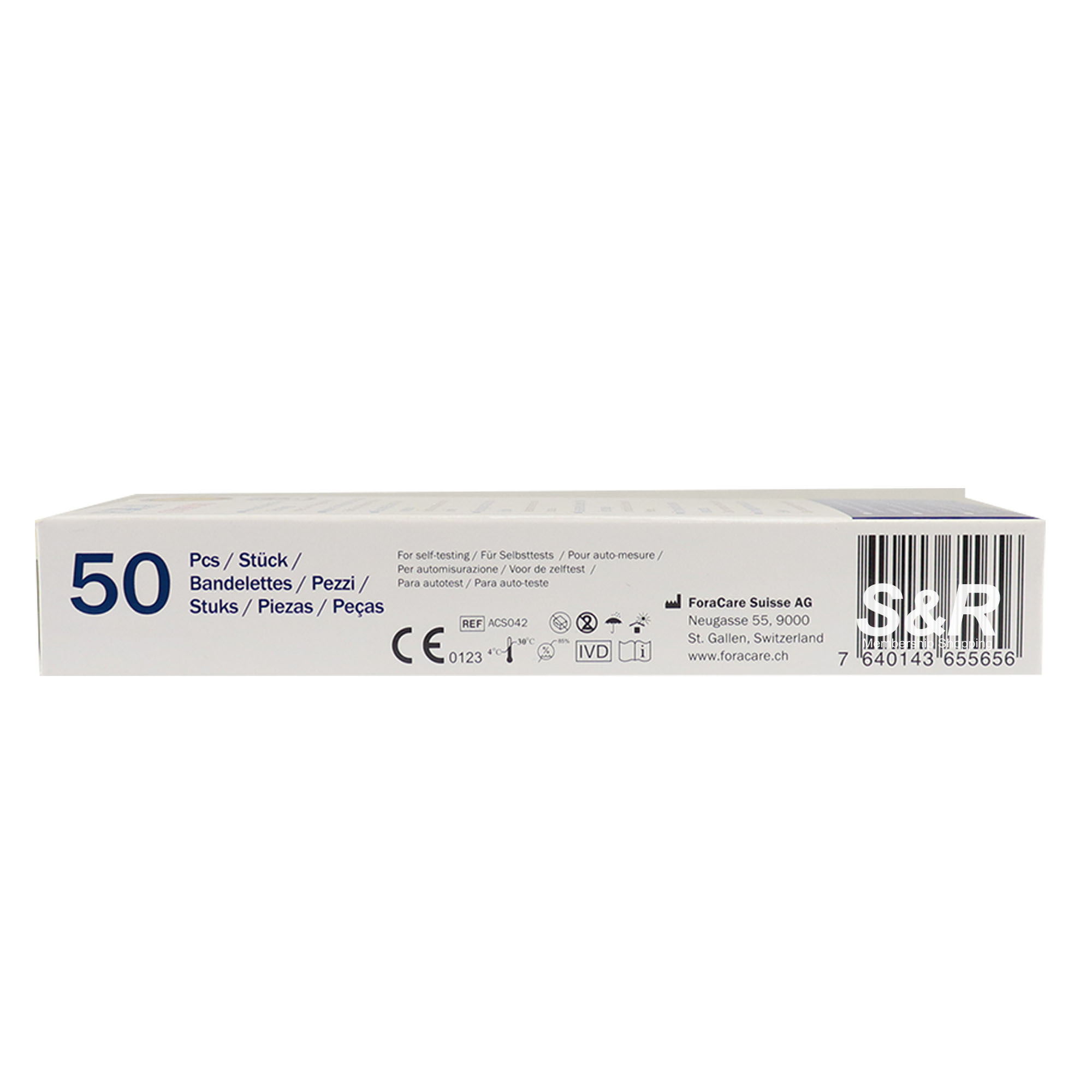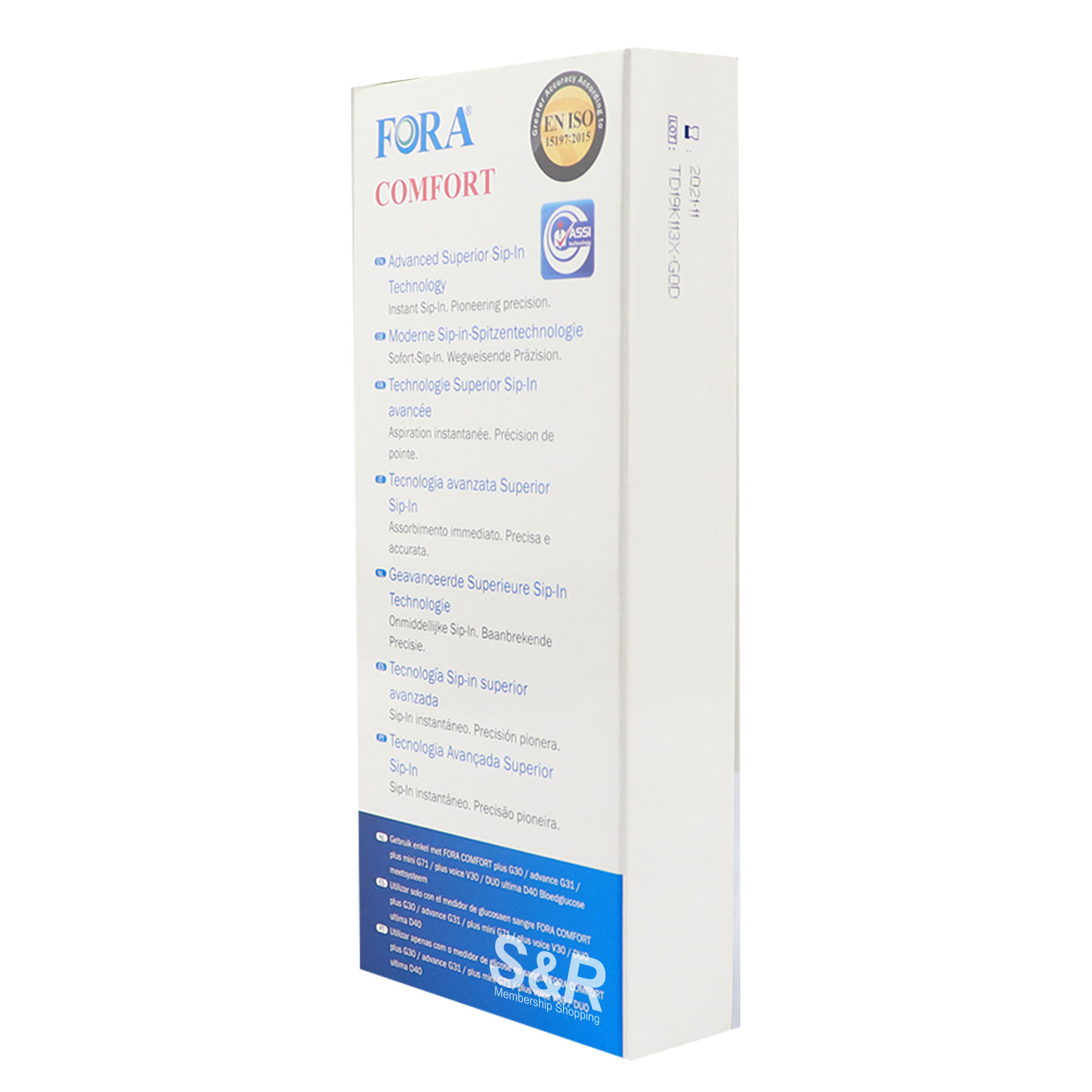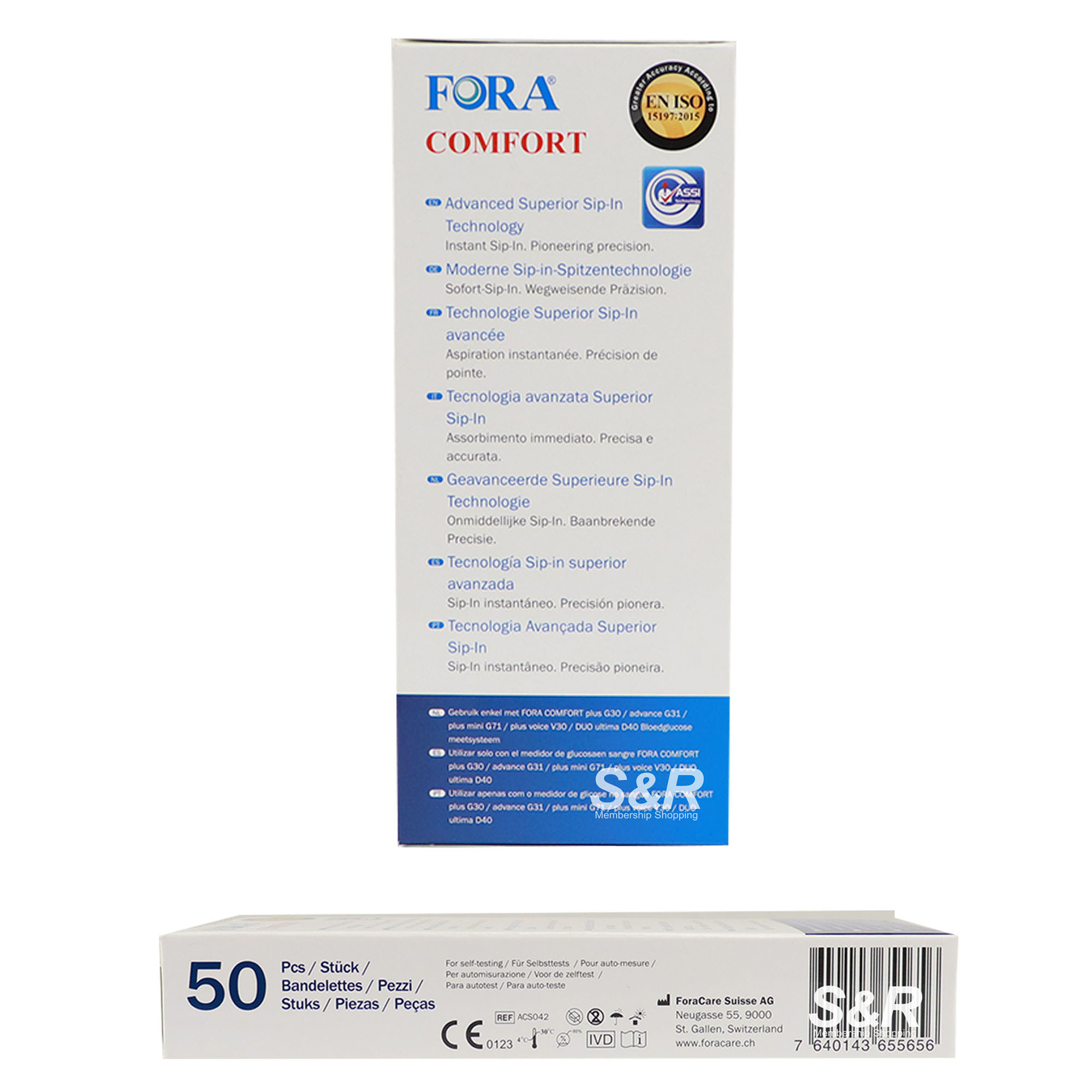 Fora G30 Strips 50pcs
Features:
Multi-pack (50 counts)
G30 Strips in 1 box
Advanced Superior Sip-in Technology
Instant Sip-in
Pioneering precision
Actual Weight: 0.02 KGs
Product Dimensions: 2.5 x 1 x 6
---
Always worried about your blood sugar levels and you're looking for a way to keep tabs on it from time to time? We got you covered with Fora Strips. Fora G30 Strips help you keep a tab on your blood glucose accurately, especially with its Advanced Superior Sip-in technology. One press, instant sip-in, it's that simple! With such precision, it will analyze that small amount of blood, usually from your fingertip, and you're good to go. You just wait for the results.

For self-testing.

Keep out of reach of children.

Do not reuse and dispose immediately.