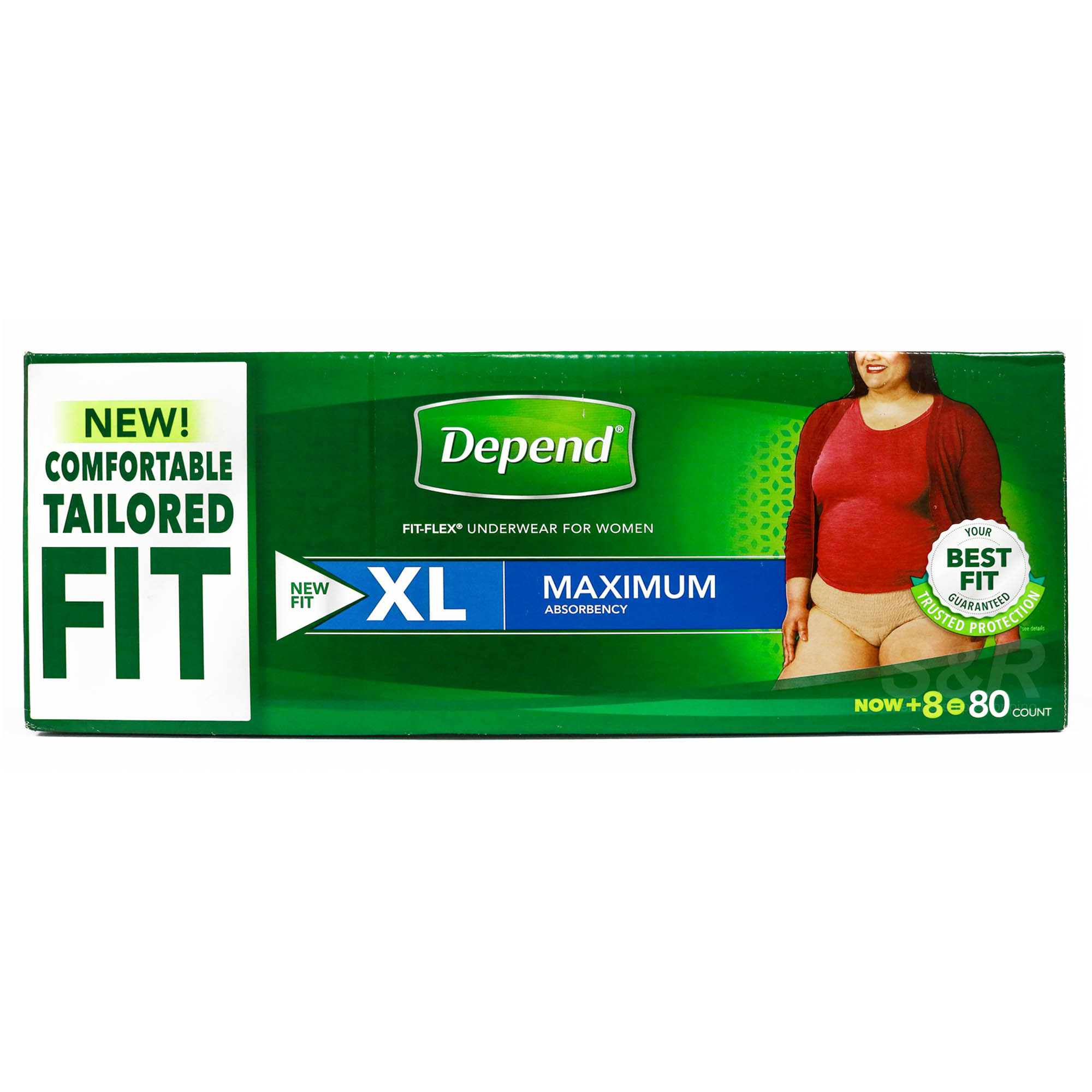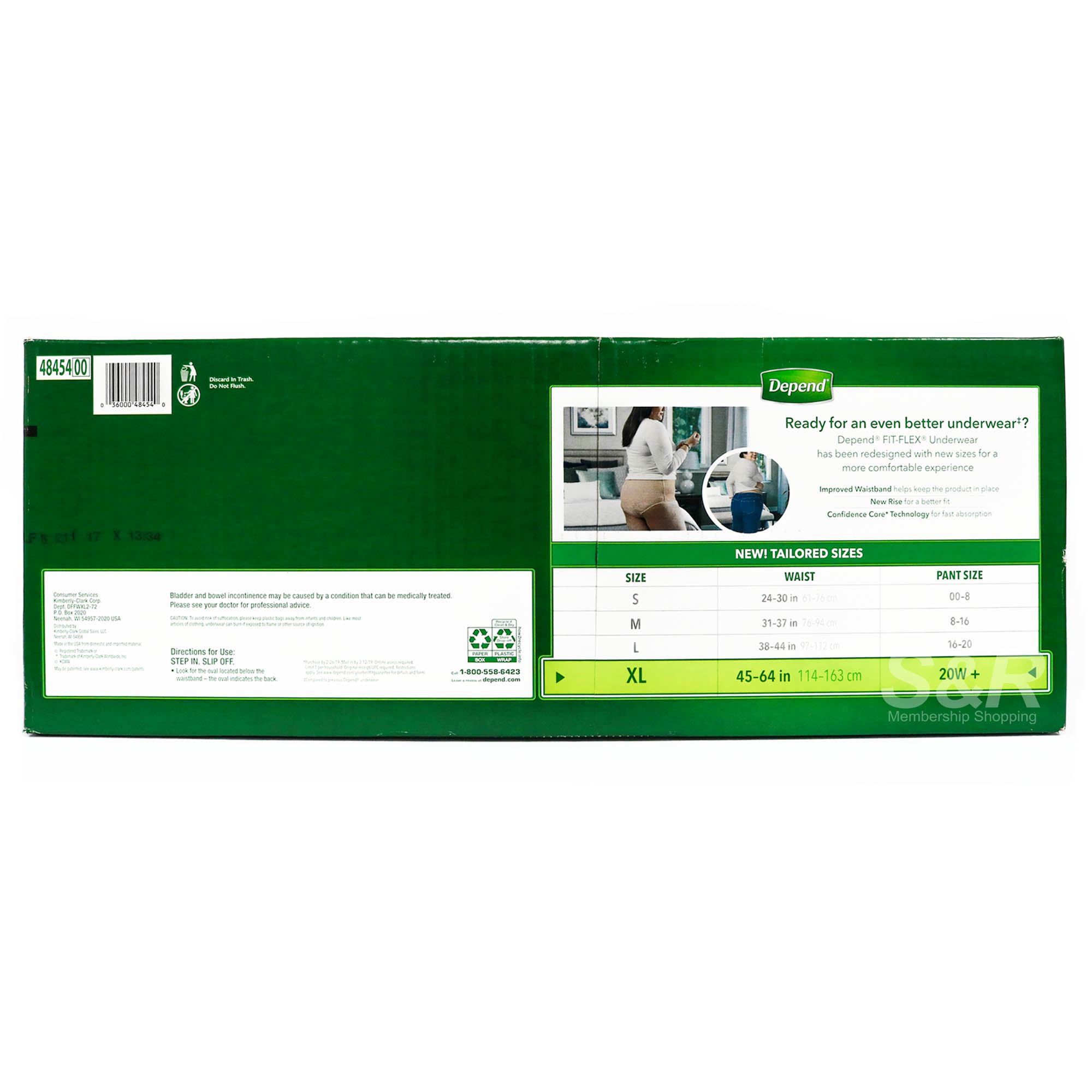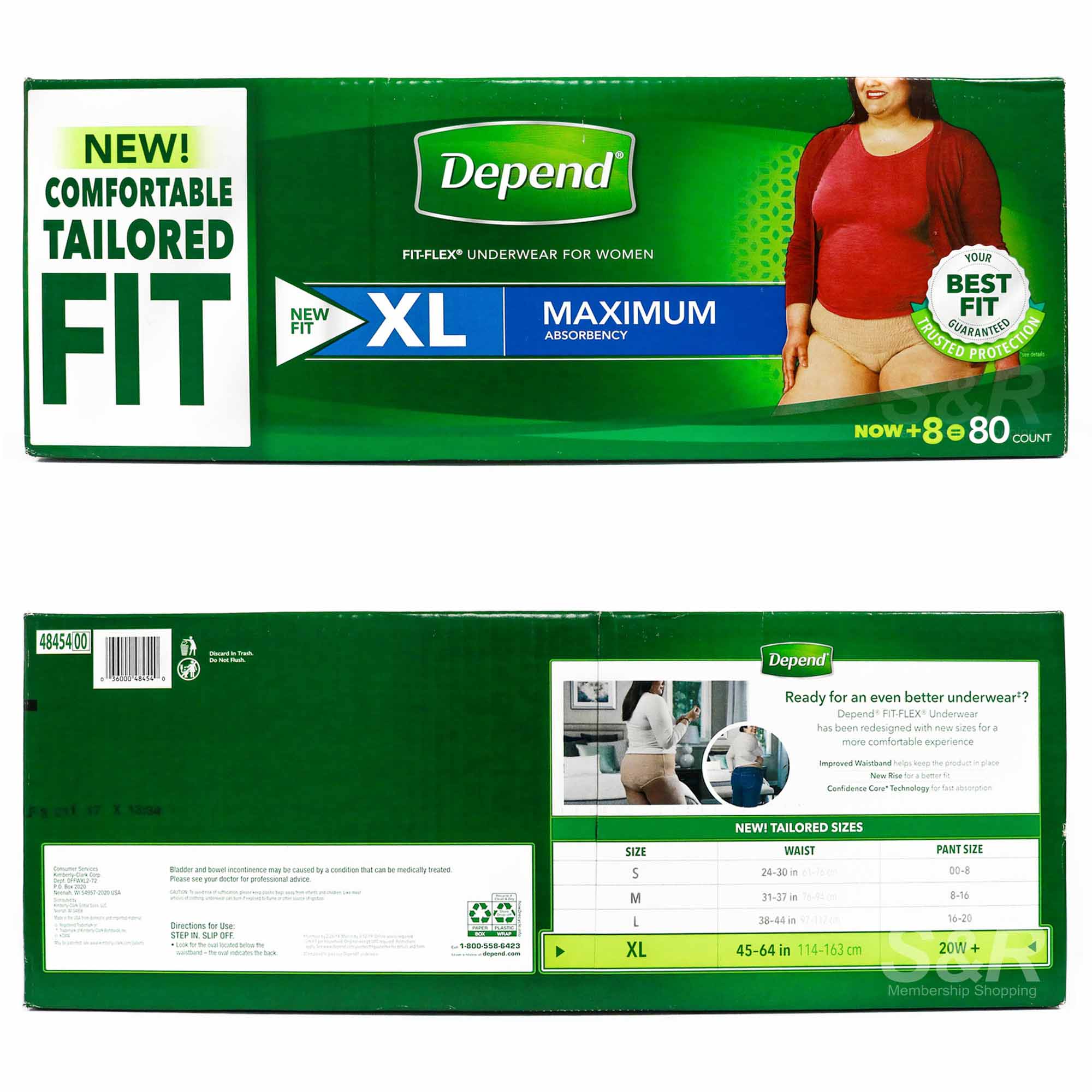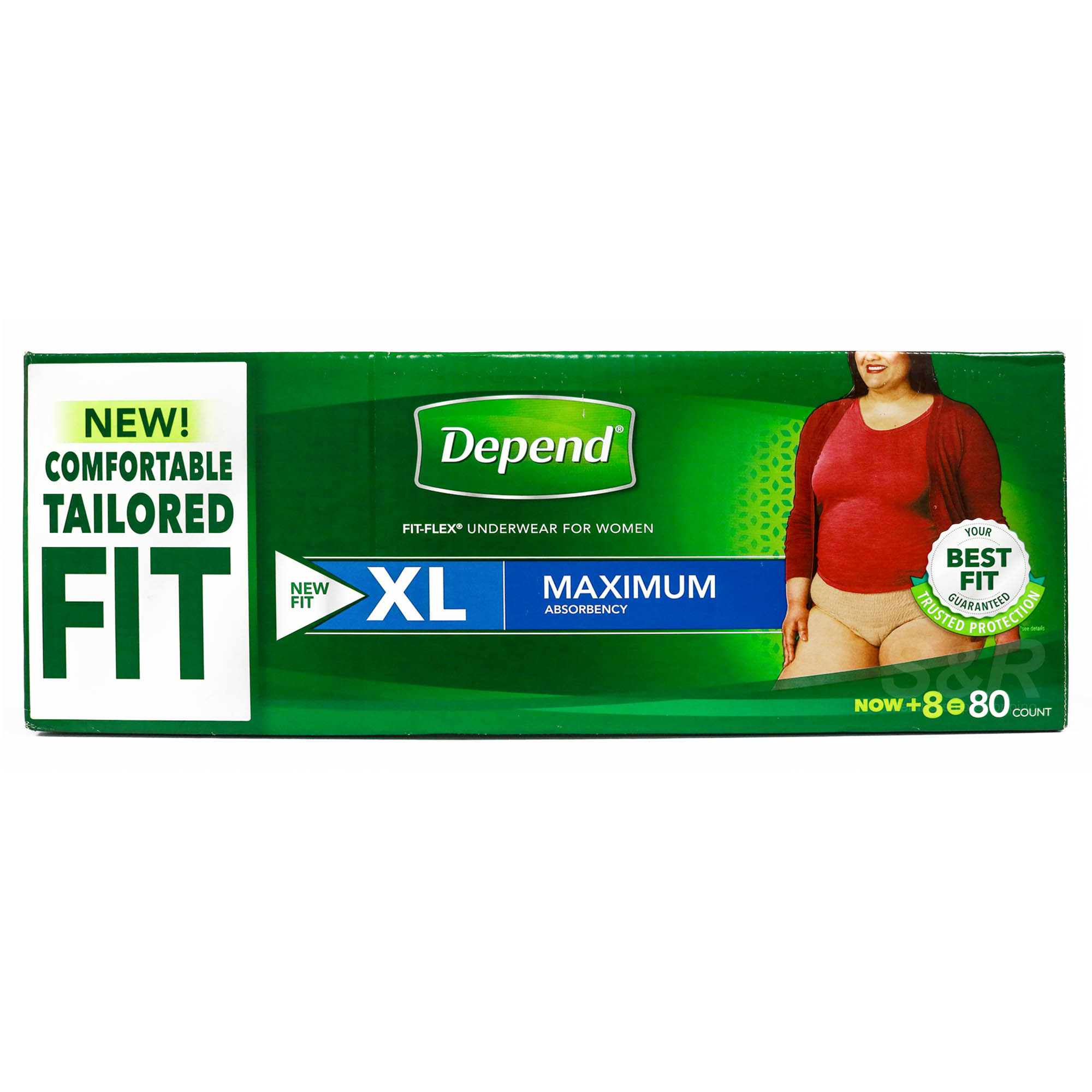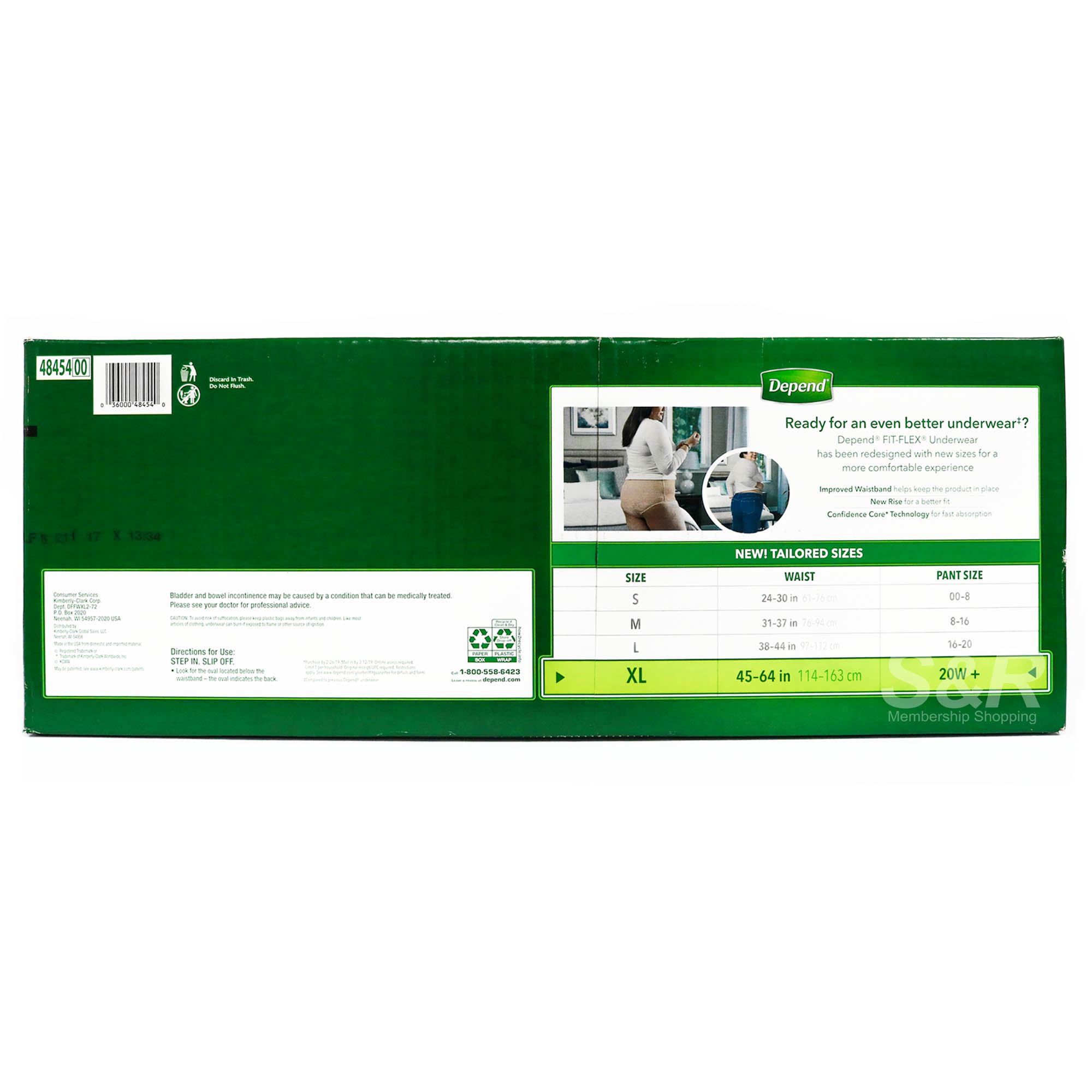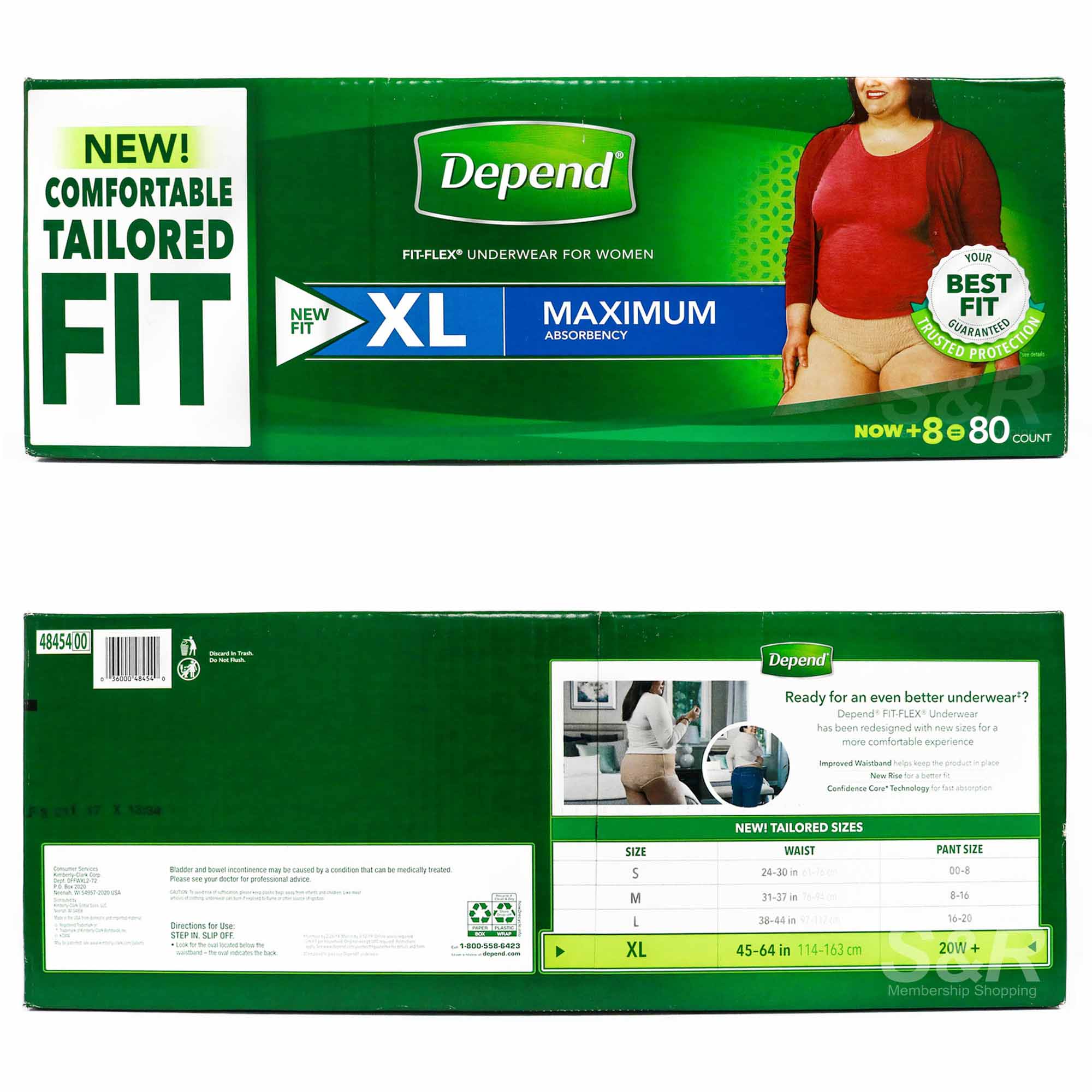 Depend Fit-Flex Women's Underwear Extra Large 80pcs
Features:
Multi-pack (80 counts)
Women's underwear in 1 box
New Comfortable Tailored Fit: Large 45-64 in
Maximum Absorbency
Product of USA
Actual Weight: 5.14 KGs
Product Dimensions: 24 x 12 x 9.5
---
Isn't it a hassle when we women run out of decent underwear! Don't we all, regardless of gender? But as for Depend® Fit-Flex® Women' Underwear, undies will no more be a daily problem. It's guaranteed to have a best, comfortable tailored fit and trusted protection. The Fit-Flex® design features an improved waistband to keep it in place, new rise for a better fit, and Confidence Core Technology for fast absorption.

So, if your daily undies have gone bacon-gartered for a while now, it's time for an undie revamp. Better underwear starts with Depend® Fit-Flex® for women is the one true fit you've been missing out on, so come wear them now!

Bladder and bowel incontinence may be caused by a condition that can be medically treated. Please see your doctor for professional advice.

To avoid risk of suffocation, please keep plastic bags away from infants and children.