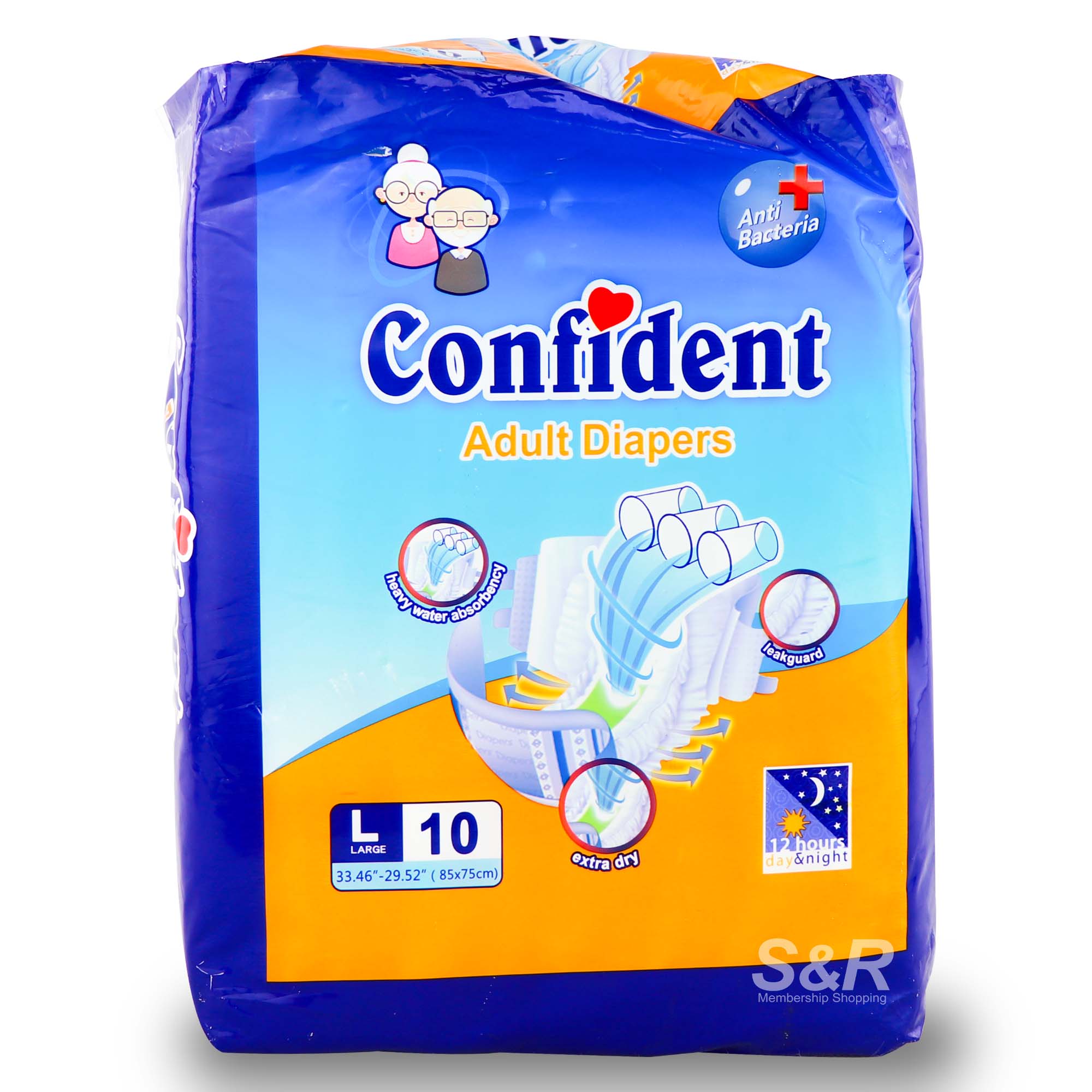 Confident Large Adult Diapers 10pcs
Features:
Multi-pack (10 counts)
Adult diapers in 1 plastic packaging
Size: 33.46" - 29.52" (85x75cm)
With anti-bacteria for odor control, 12-hrs protection
With Leakguard, and heavy water absorption for drier feel
Actual Weight: 1.24 KGs
Product Dimensions: 9 x 6.5 x 11
---
By any chance that you, as an adult, might need to wear some adult diapers, be confident about it as it gives comfort and protection while not compromising convenience! With Confident Adult Diapers, you are guaranteed to have comfort and protection in each pad.

It has a built-in leakguard with maximum absorption for that drier feel!

For external use only.

Store in a dry, cool place.

Check the label before opening.

Do not purchase if packaging is open or broken.