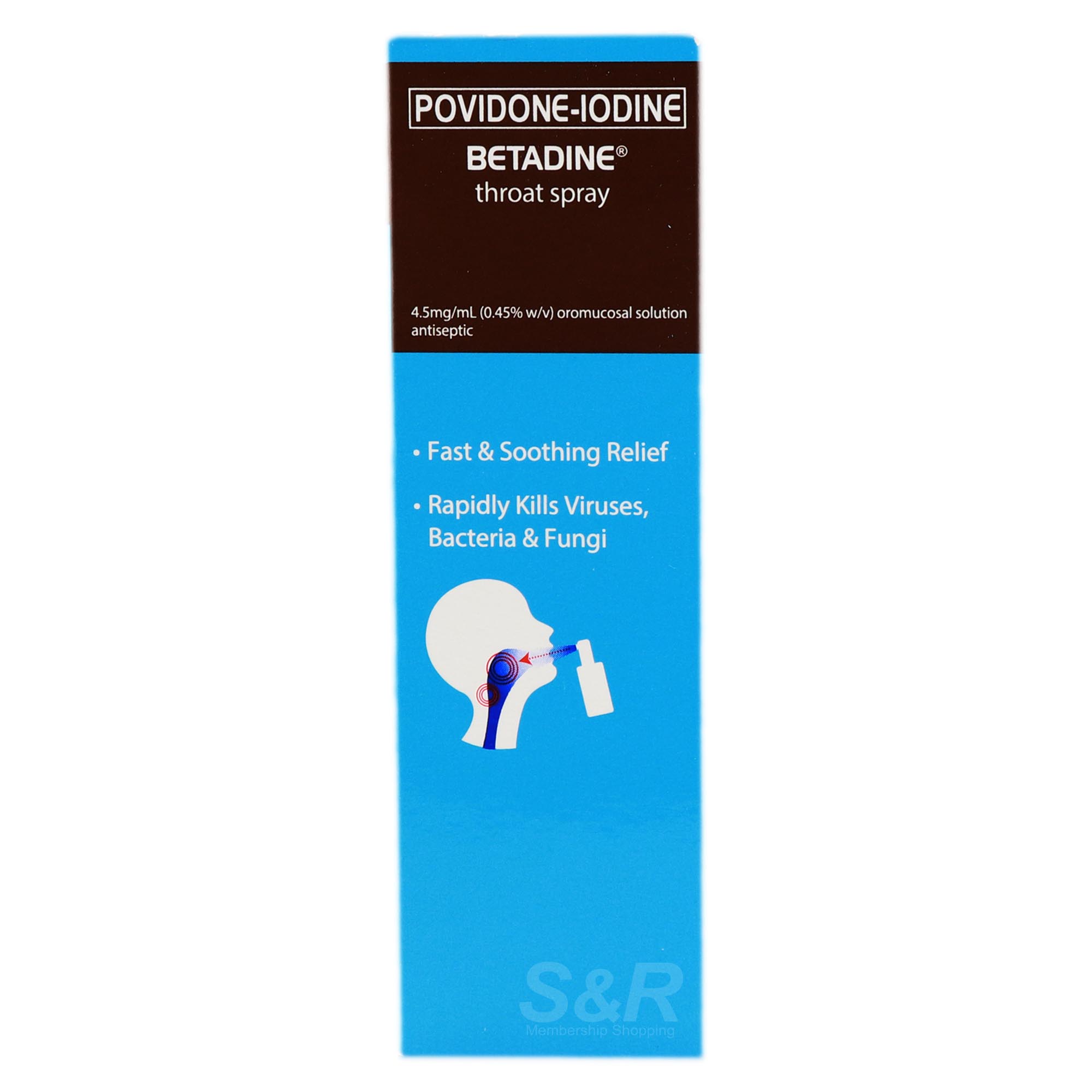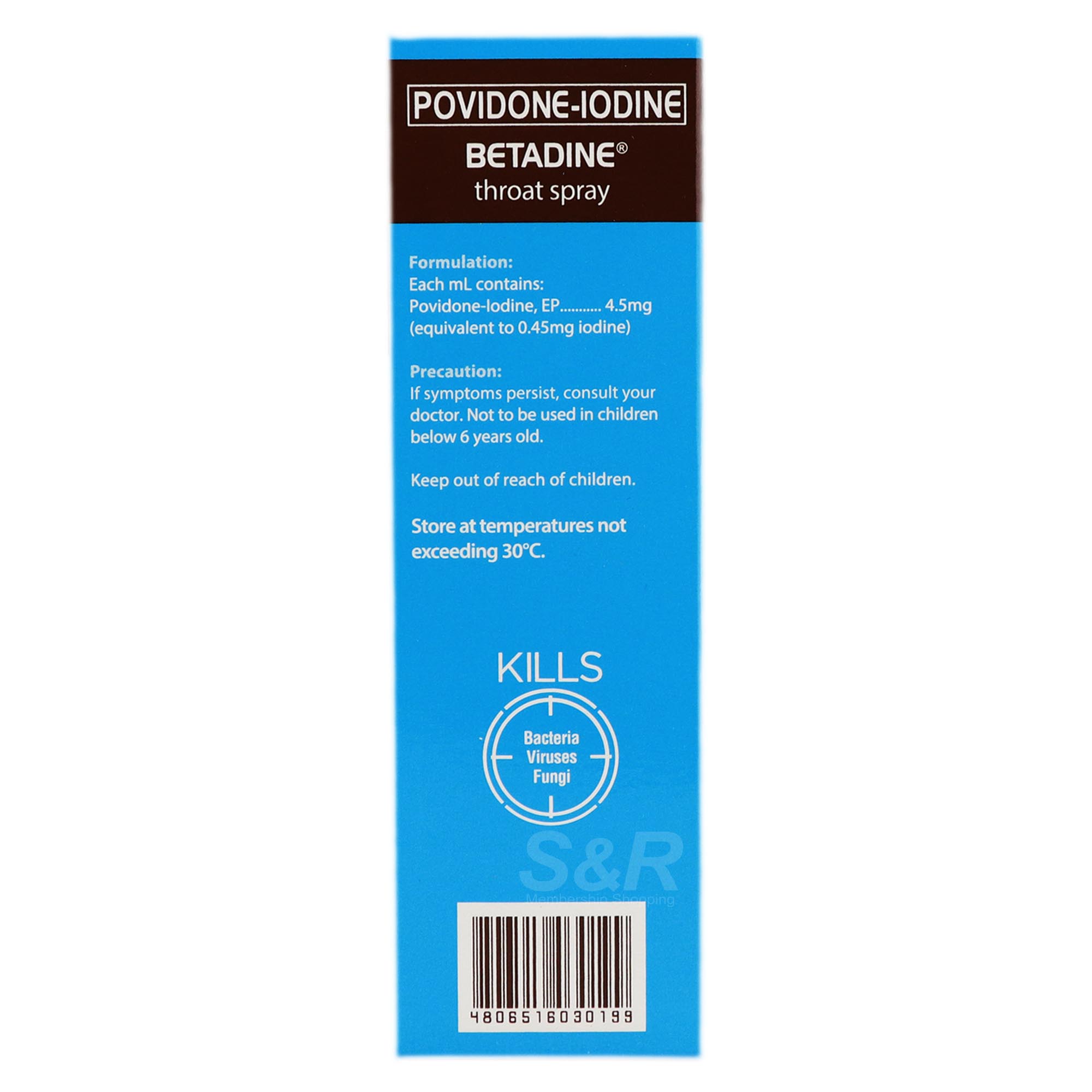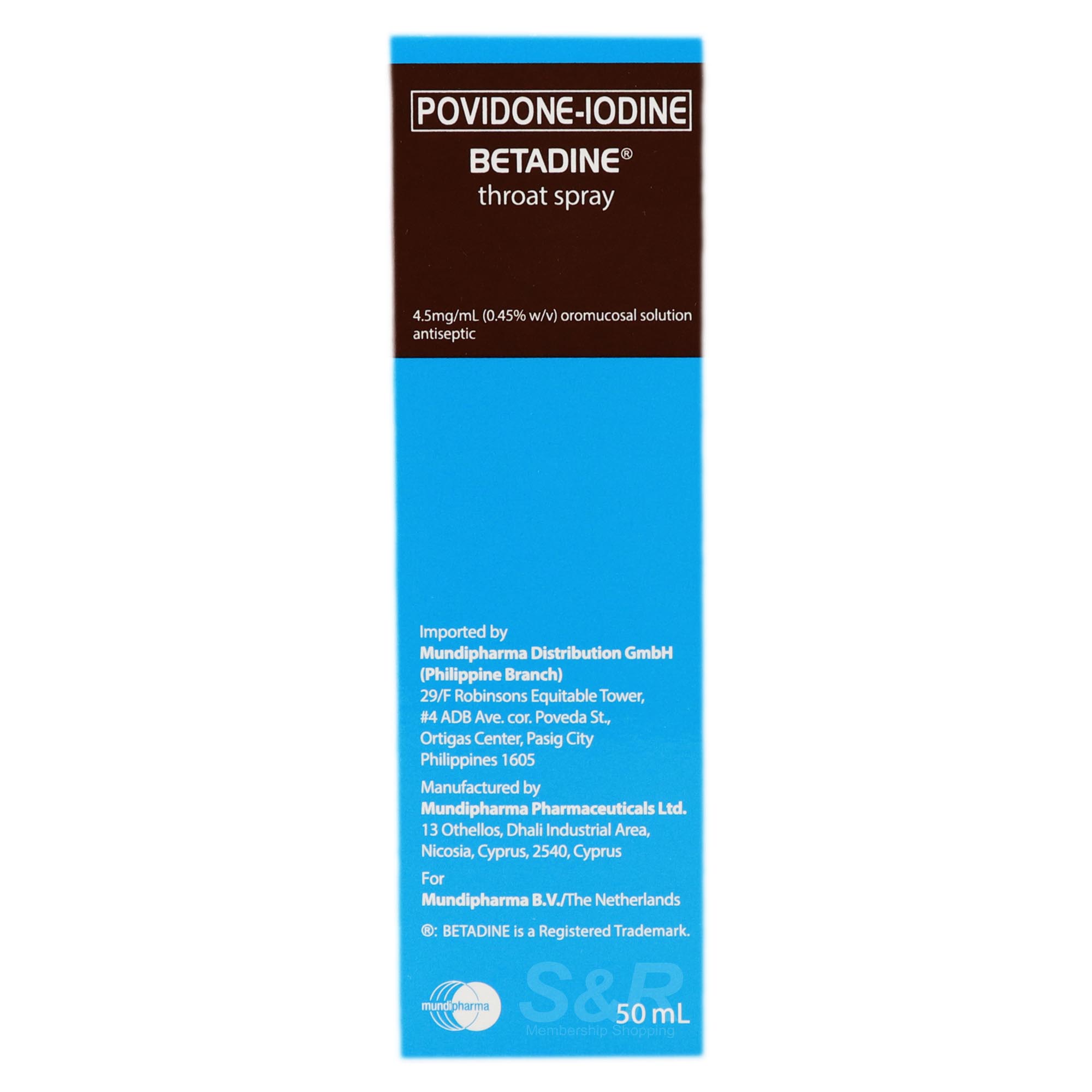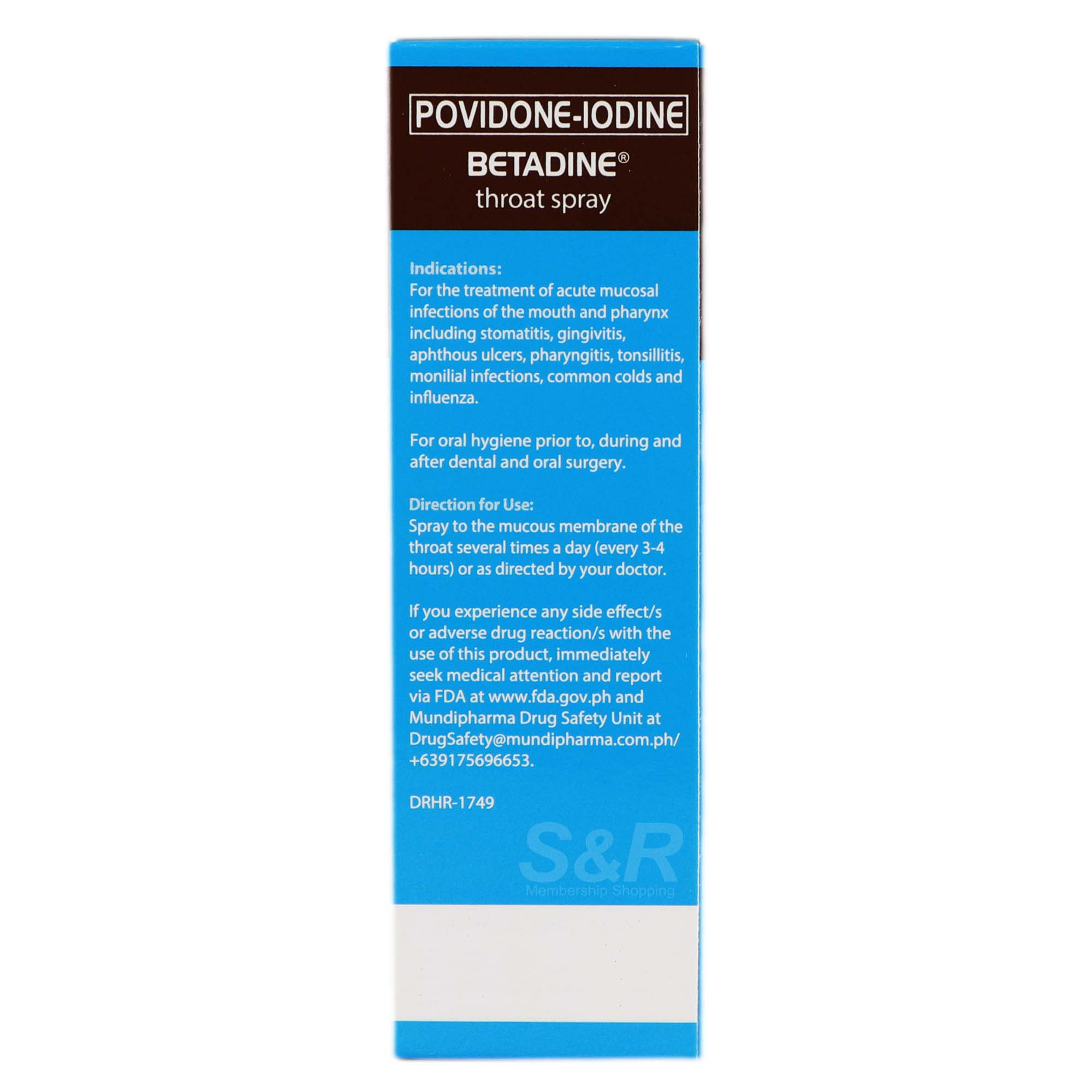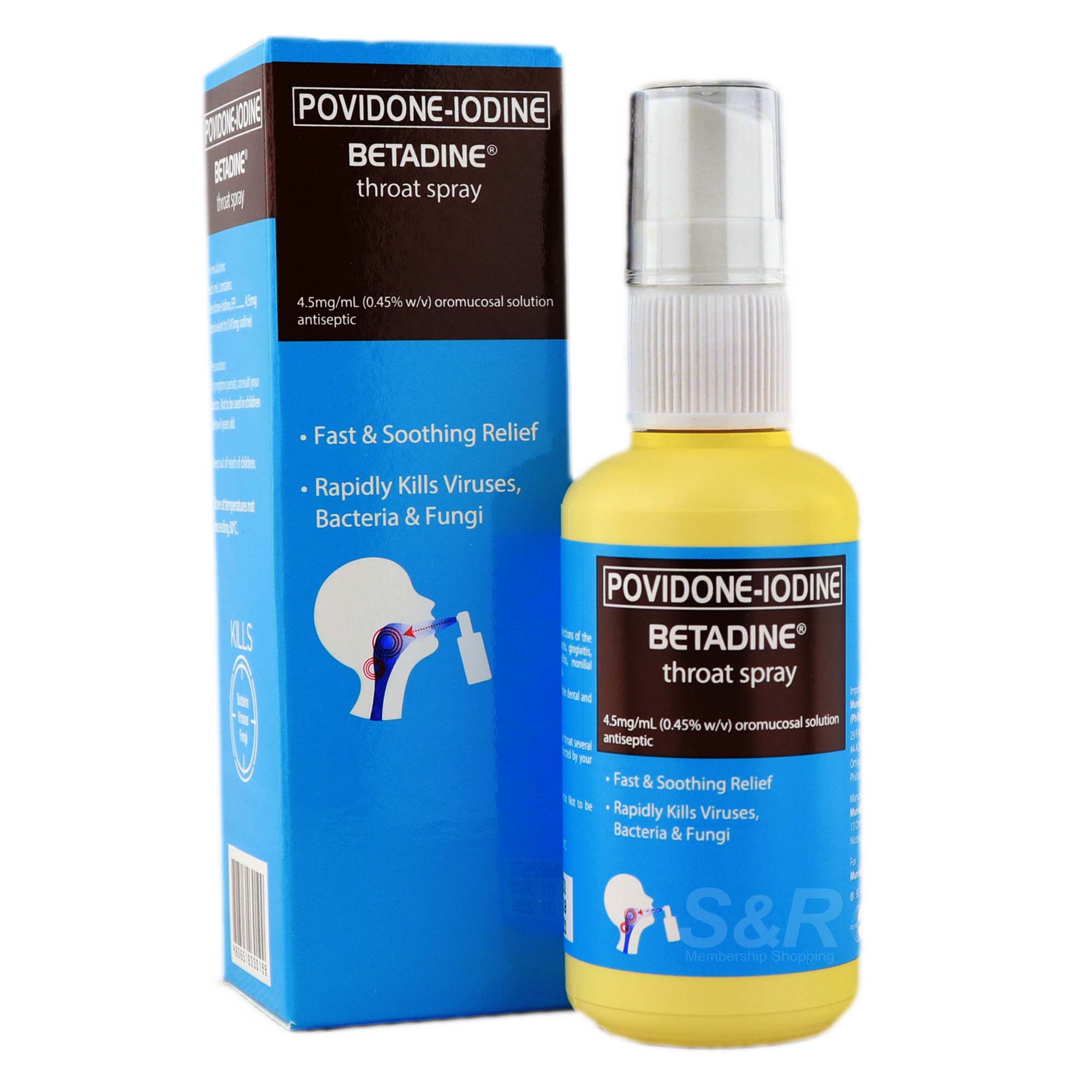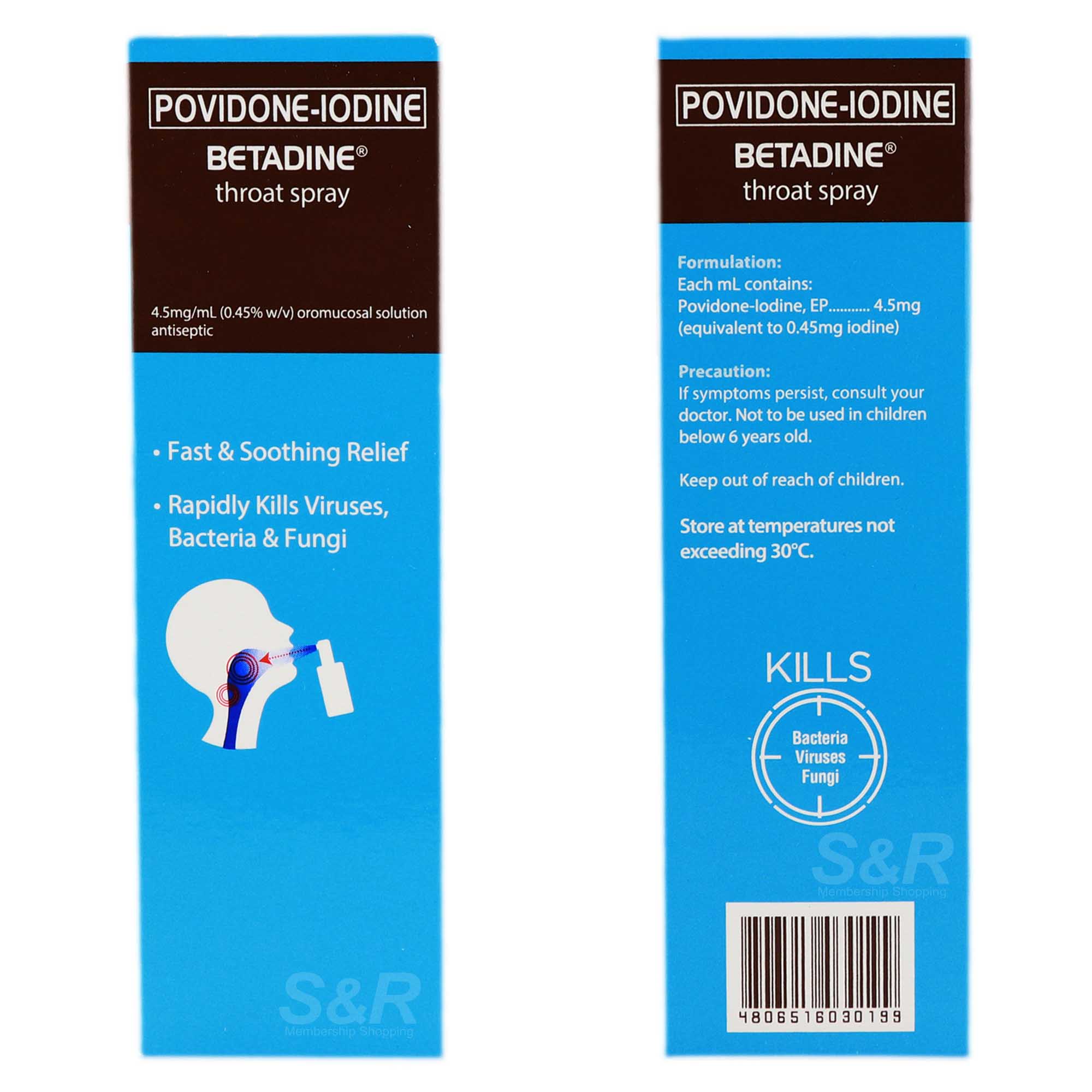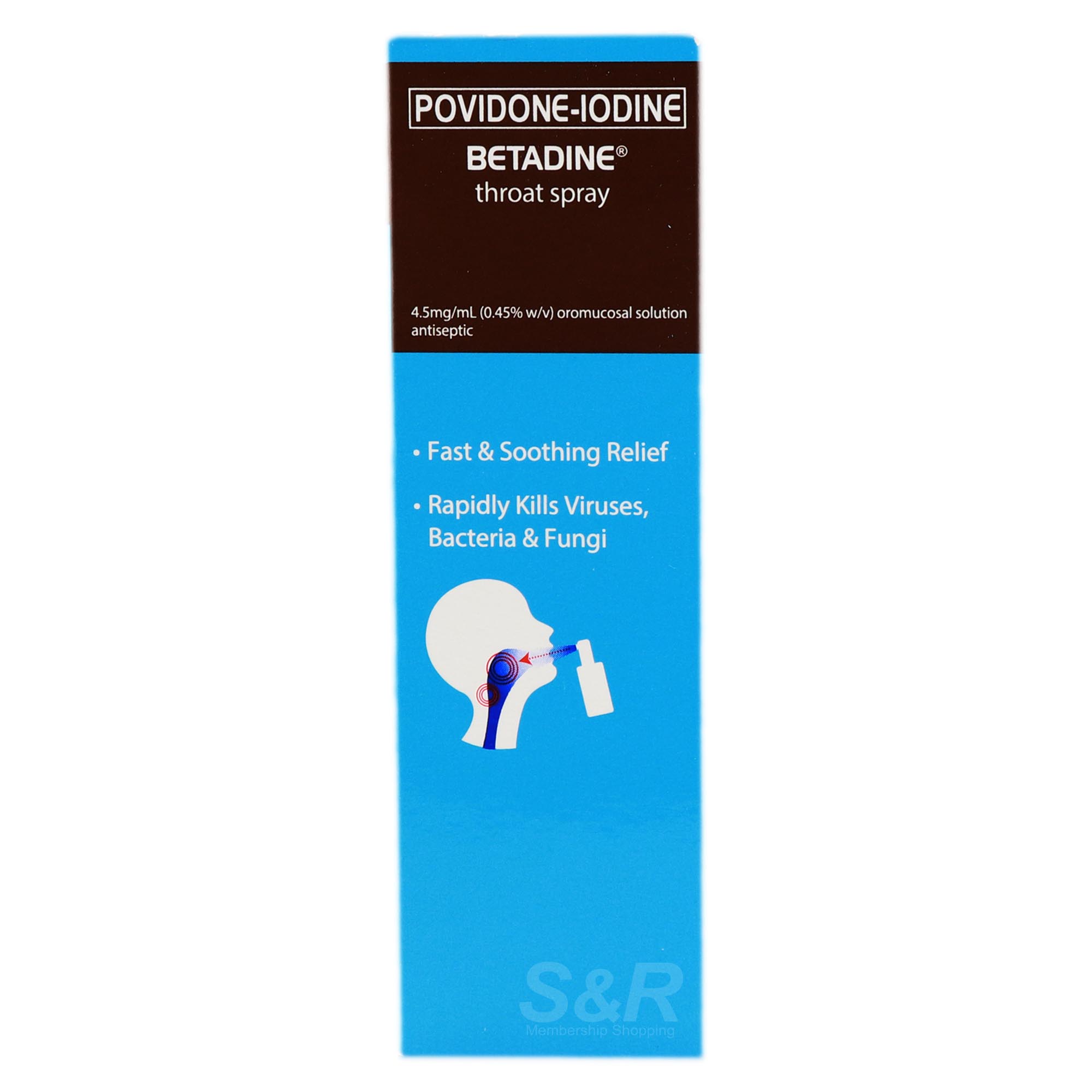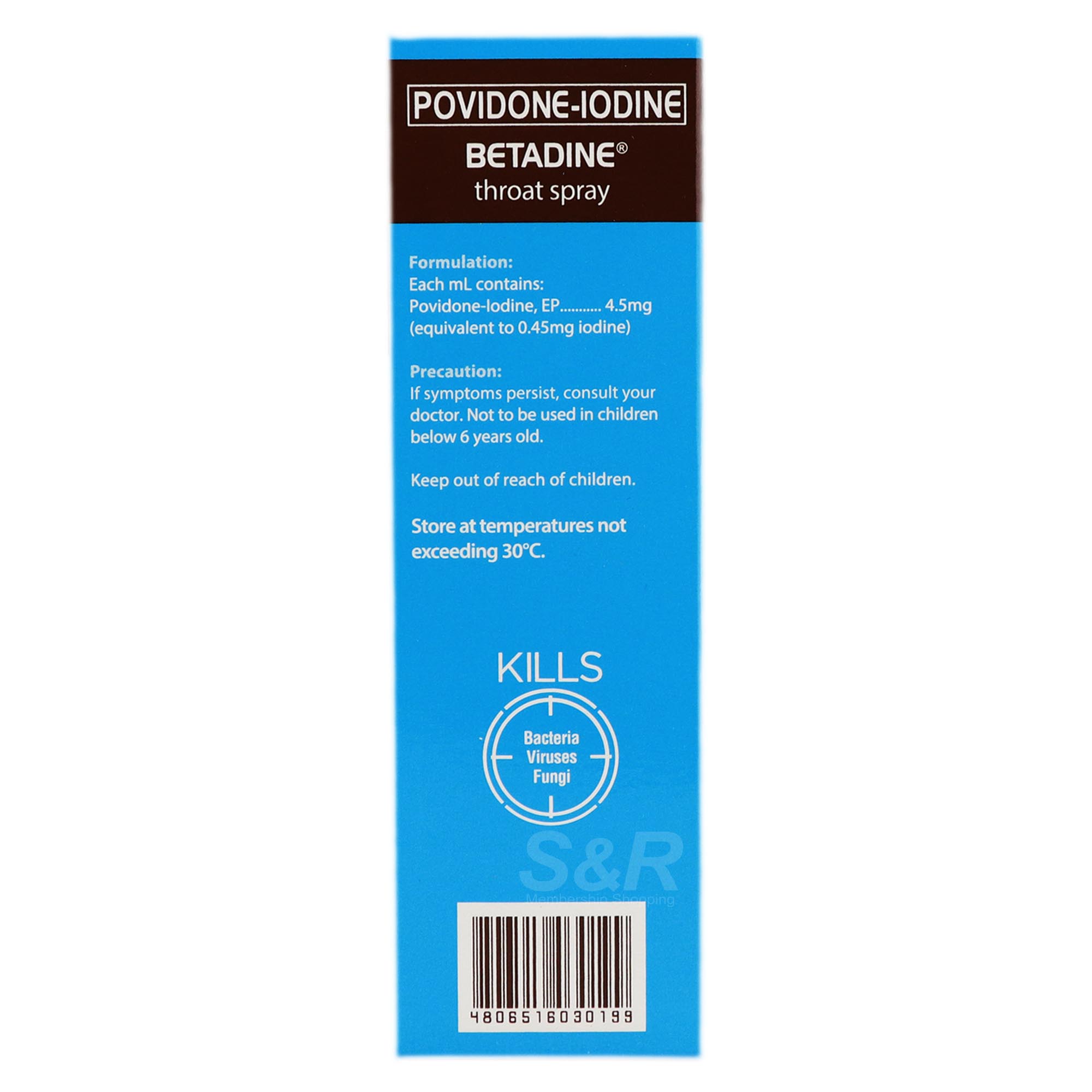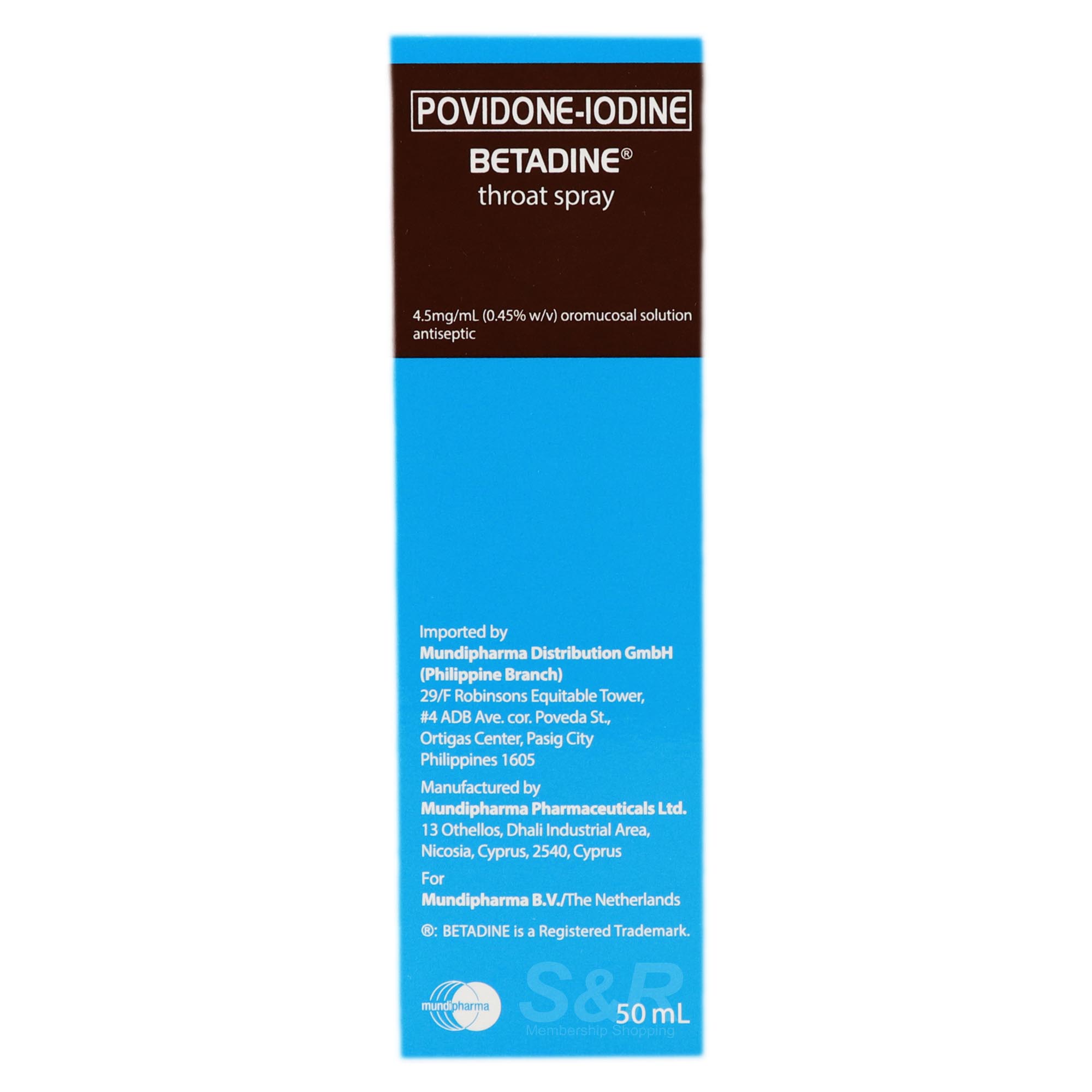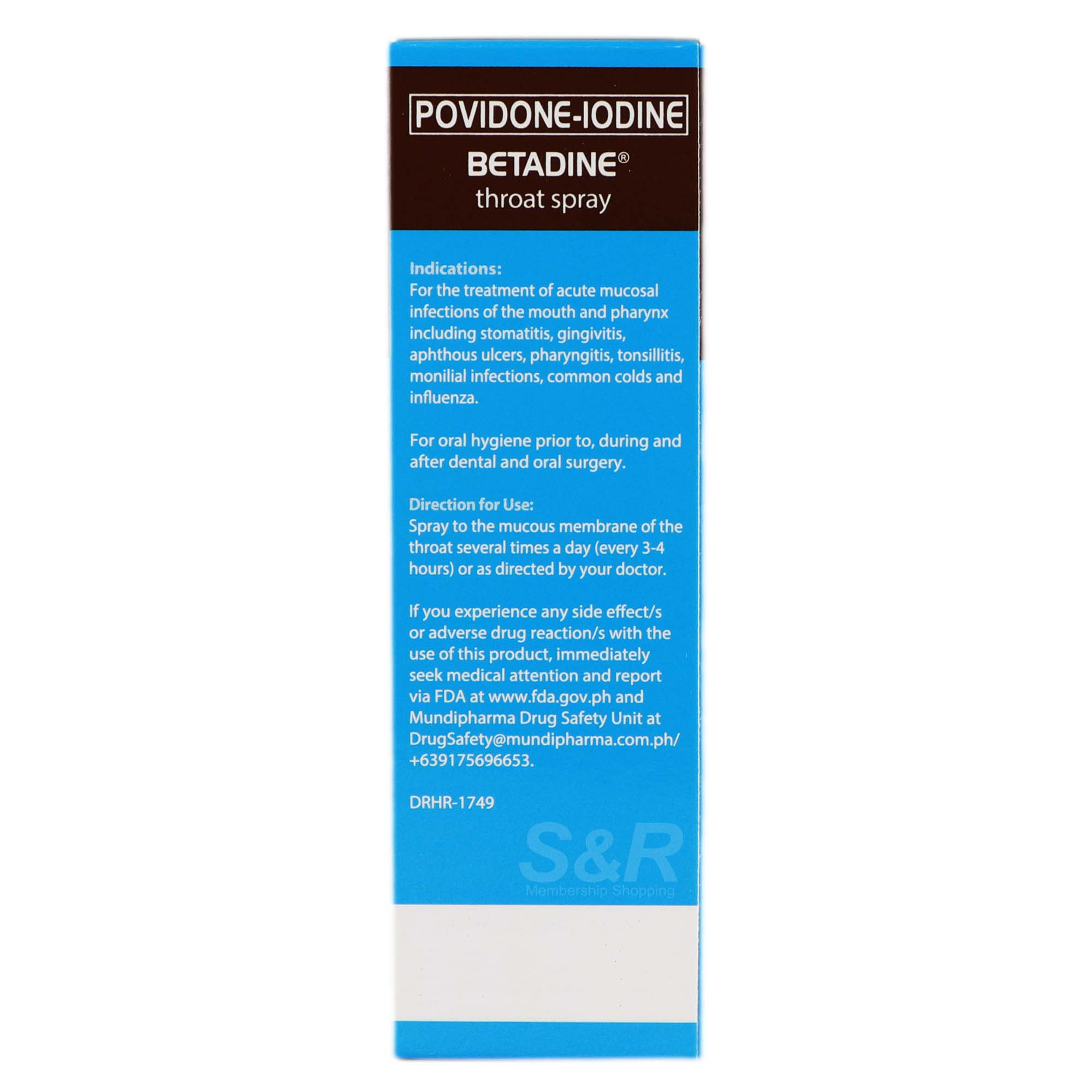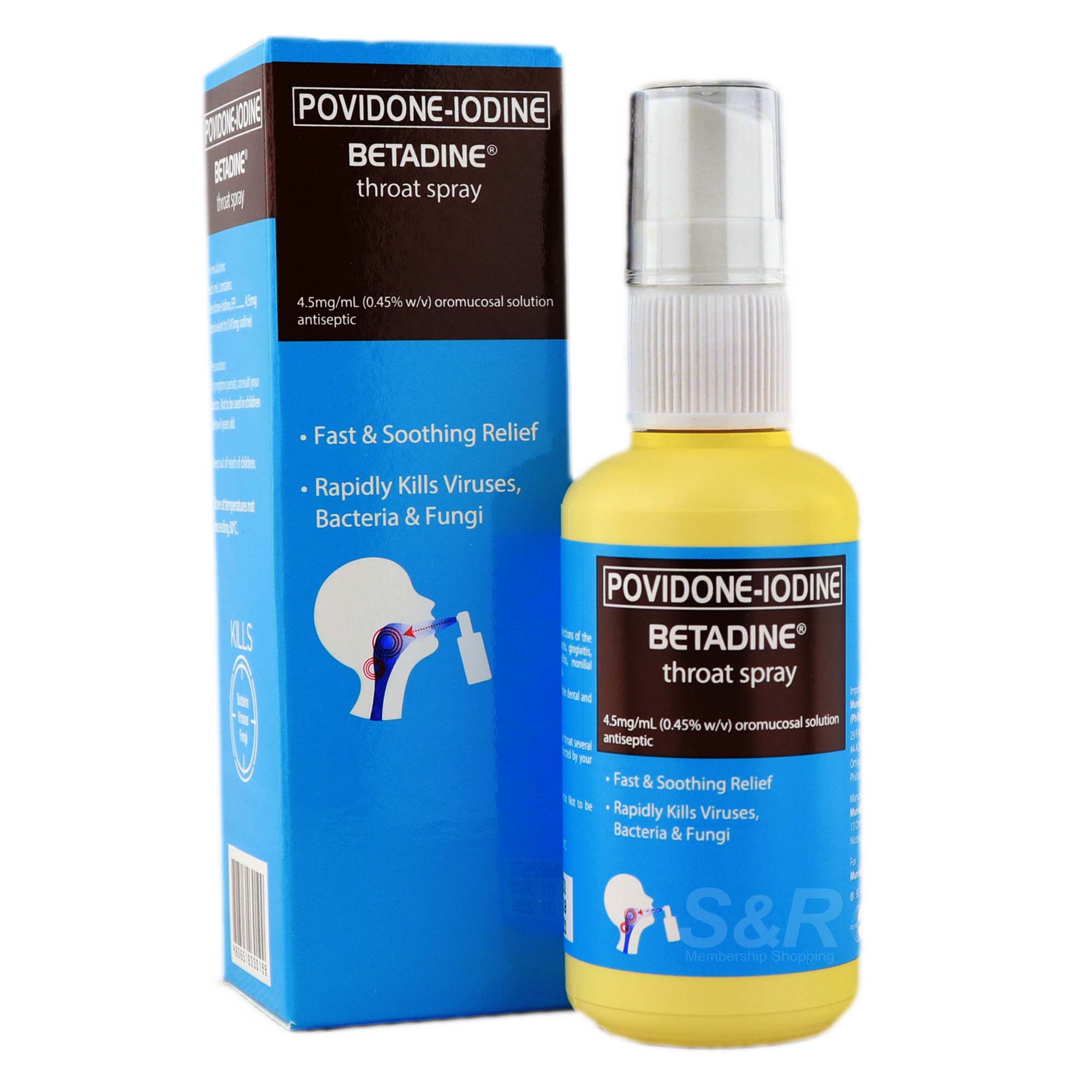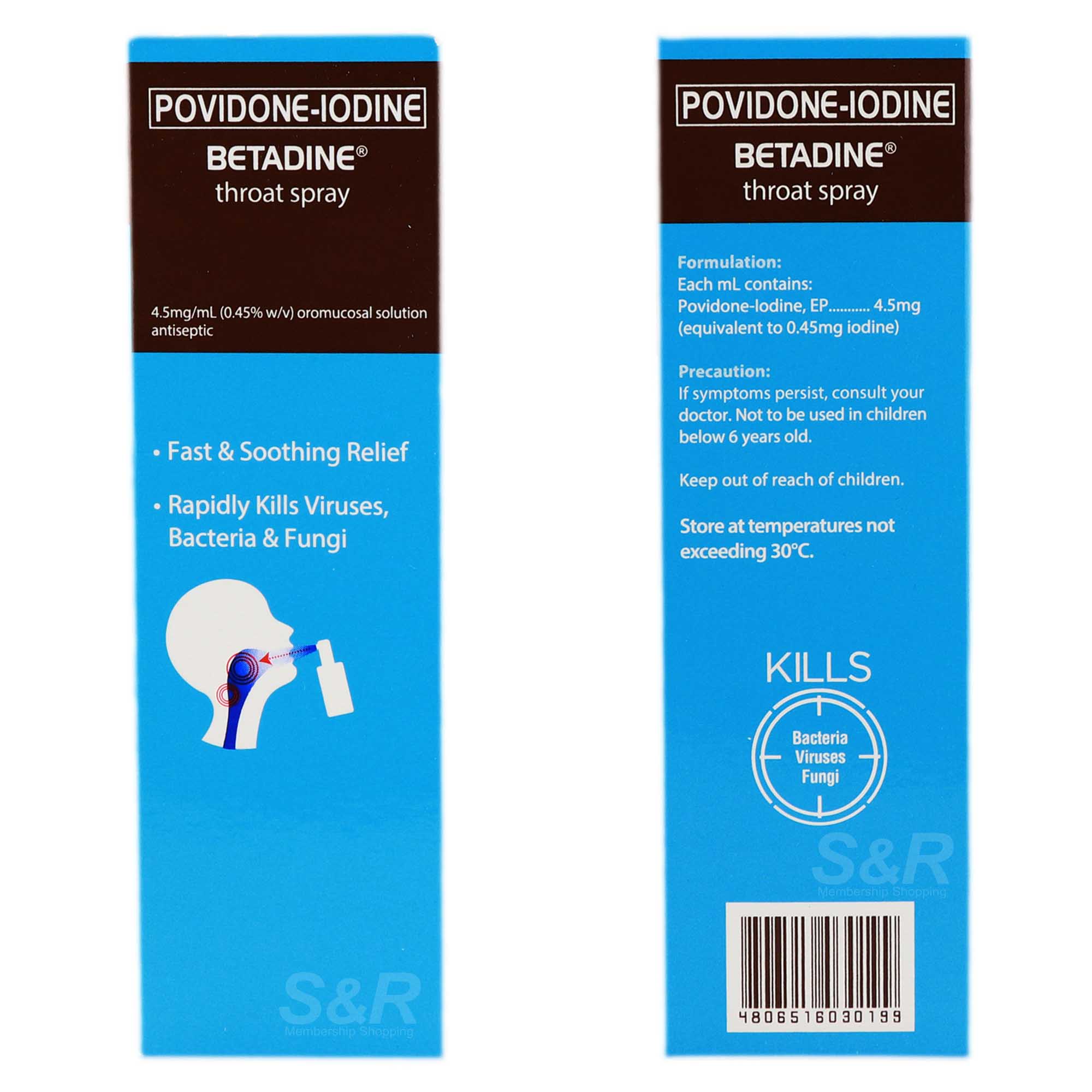 Betadine Sore Throat Spray 50mL
Features:
Single item
Oro-mucosal solution antiseptic in 1 bottle spray
Contains an active ingredient povidone-iodine 0.45 w/v
For the treatment of acute mucosal infections of the mouth and pharynx including gingivitis, tonsillitis, and common colds
Rapidly kills viruses, bacteria and fungi
Actual Weight: 0.09 KGs
Product Dimensions: 1.57 x 1.57 x 4.72
---
Betadine Sore Throat Spray helps stop sore throats fast by responding immediately to the first signs of any throat discomfort. The active ingredient of povidone-iodine delivers quick-acting throat disinfection safely. It effectively and rapidly kills any present bacteria in the throat immediately after oro mucosal administration. Then it further releases additional iodine that inactivates persisting micro bacterial organisms.

So, if your throat starts to show signs of any discomfort, make sure to have a Betadine Sore Throat Spray ready. It works in less than a minute, providing you quick and lasting throat relief.

Directions: Spray into the back of the throat 3 to 4 hours as needed.

If symptoms persist, consult your doctor. Not to be used in children below 6 years old. Keep out of children.

Store at temperatures not exceeding 30°C.