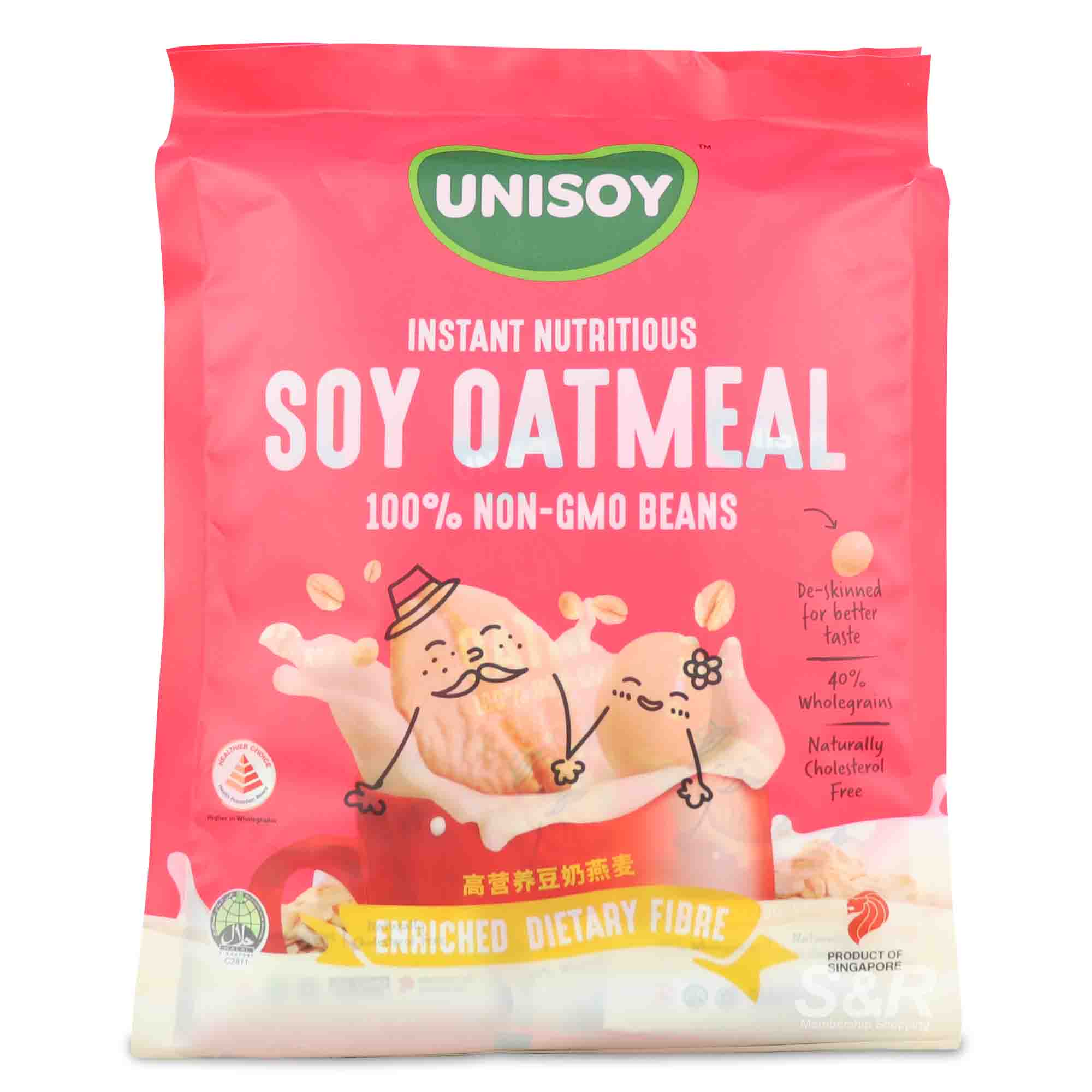 Unisoy Instant Nutritious Soya Oatmeal 12 sachets
Features:
Multi-pack (12 sachets)
Instant Nutritious Soya packets in 1 bag
100% Organic Oats & Beans
40% Whole Grains
Product of Singapore
Actual Weight: 0.52 KGs
Product Dimensions: 7.5 x 1.5 x 10.5
---
All these oat meal (loaded with sugar), yet no real benefits. Sad isn't it? All we want is some real 100% oat meal in our life, eh? Cheer up and get loaded with Unisoy Instant Nutritious Soya Oatmeal's jam-top grade, non-GMO organic soya beans and 100% organic white-grain oats – exactly what your morning breakfast is missing! Become devoid of your unhealthy ways (junk breakfast) and fill your bowl with this wholesome, delicious Soya oatmeal to nourish your day right.

Unisoy Instant Nutritious Soya Oatmeal is the perfect blend of nutrition and taste that makes for a bright start of the day, which is great for families to enjoy.

Allergen information: contains soy. Store in a cool, dry place.