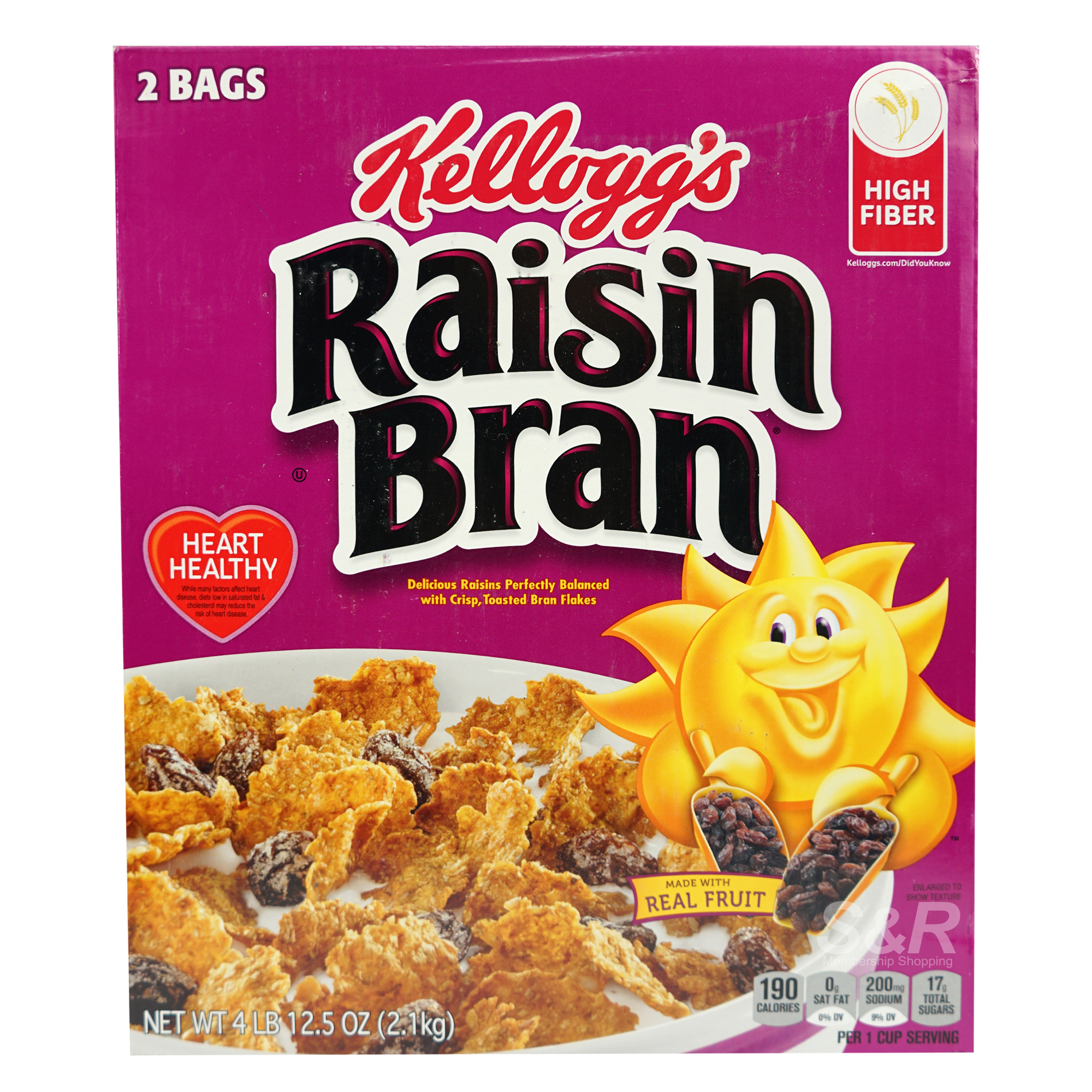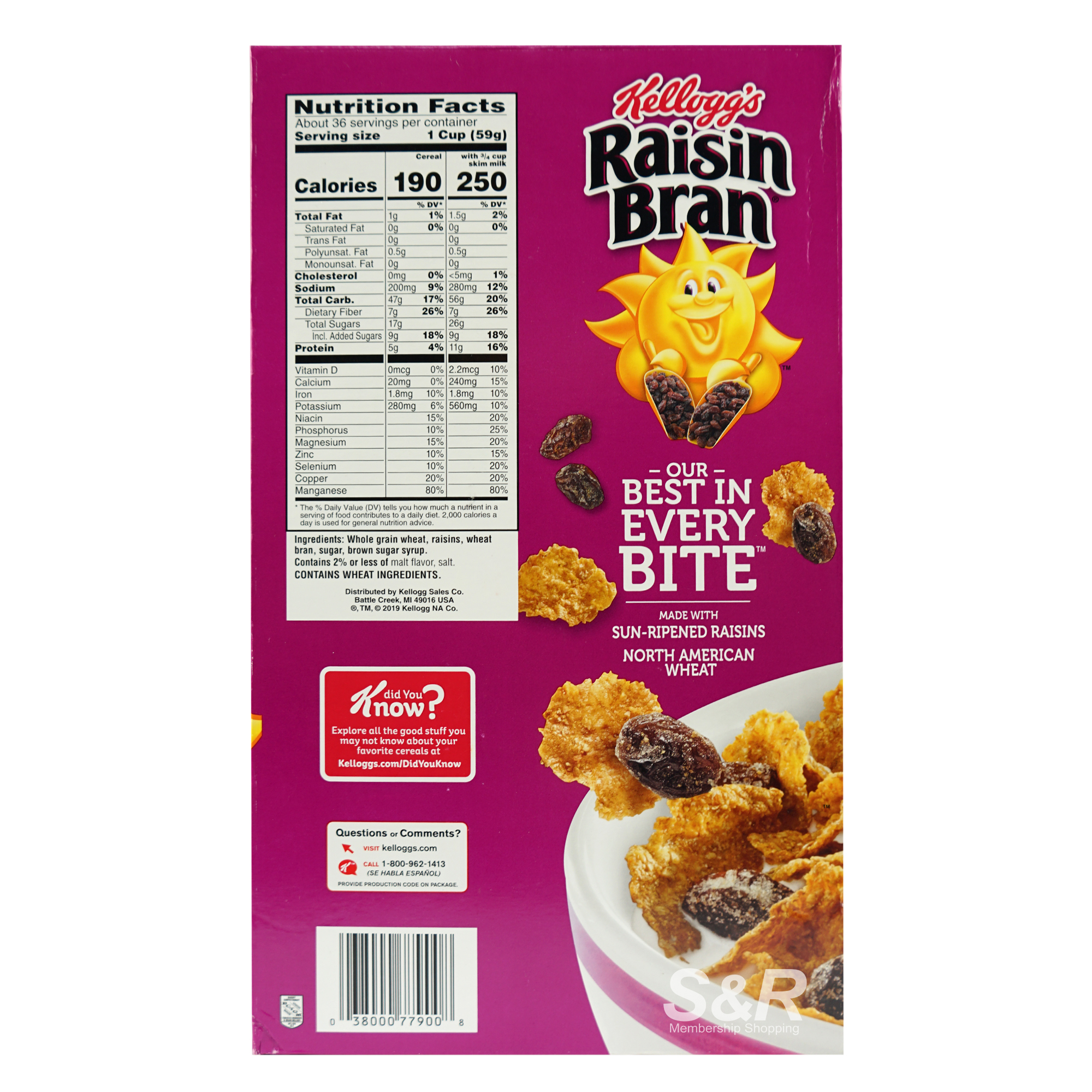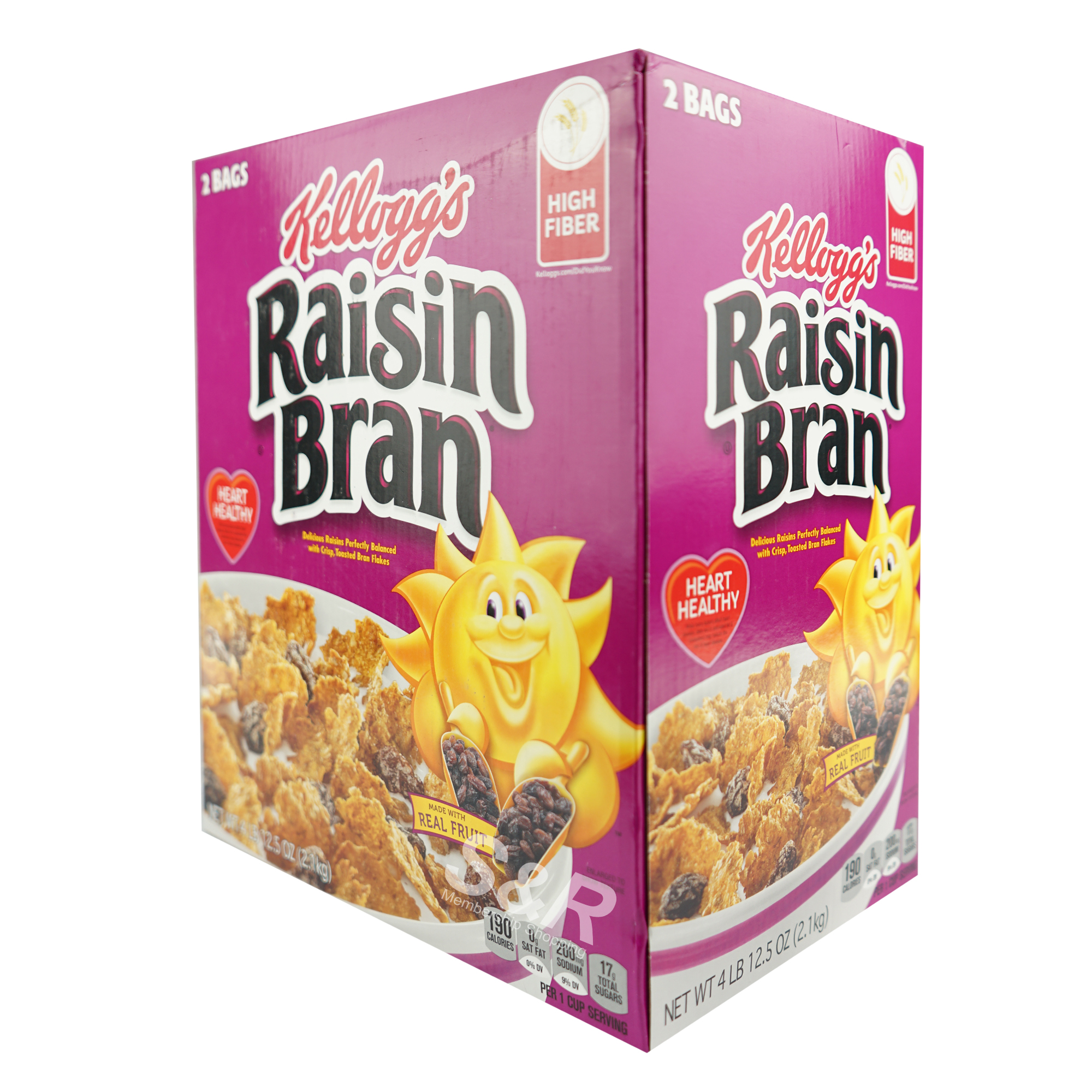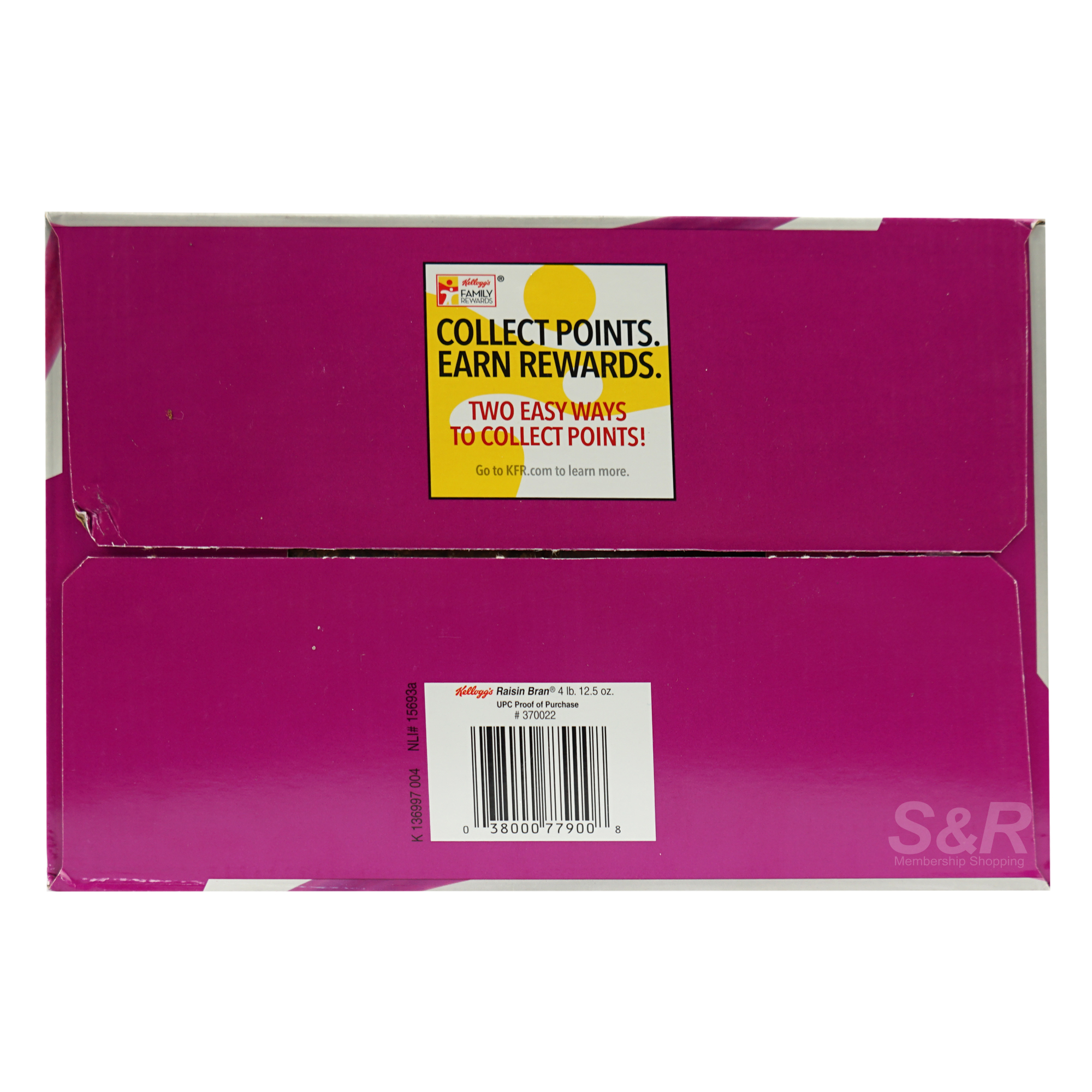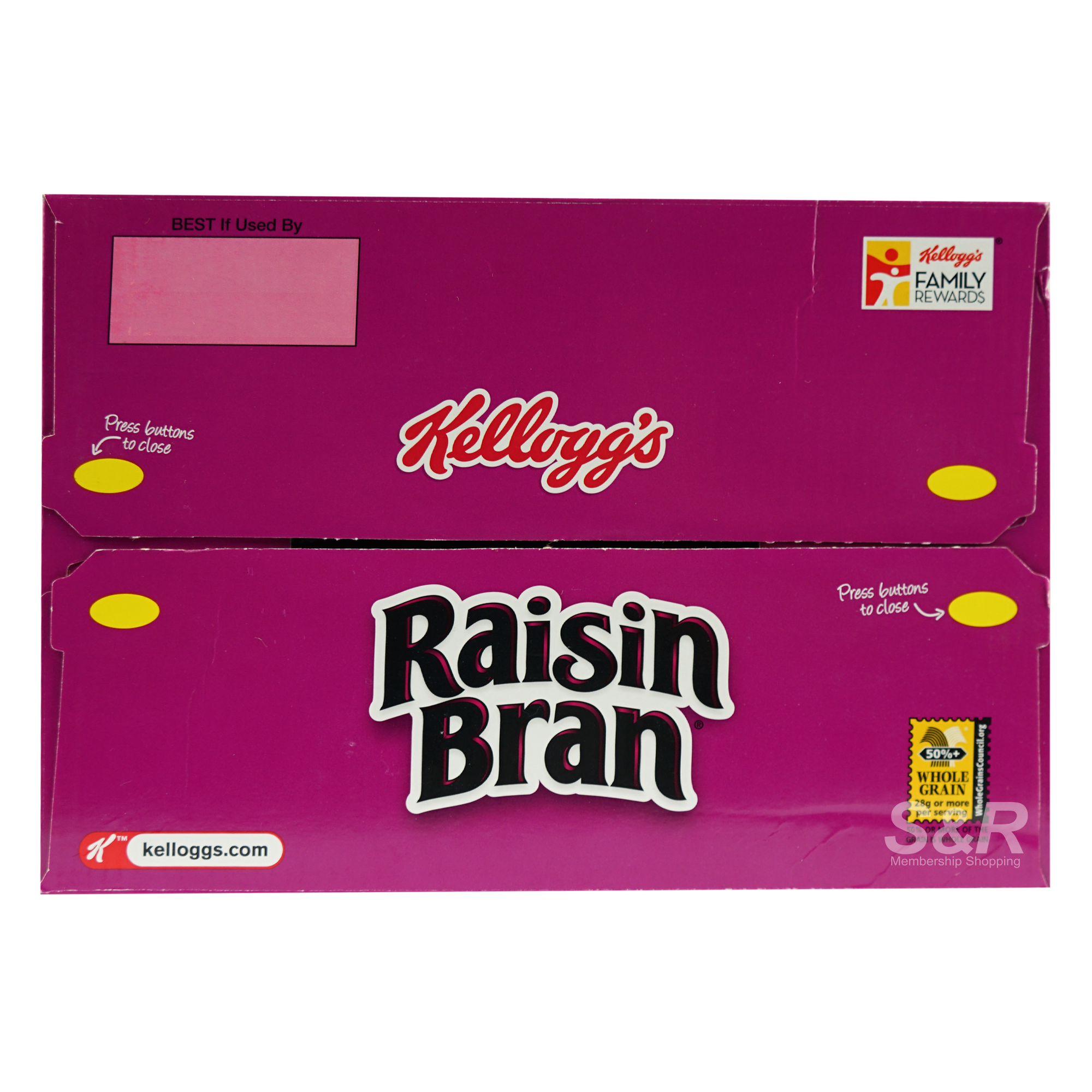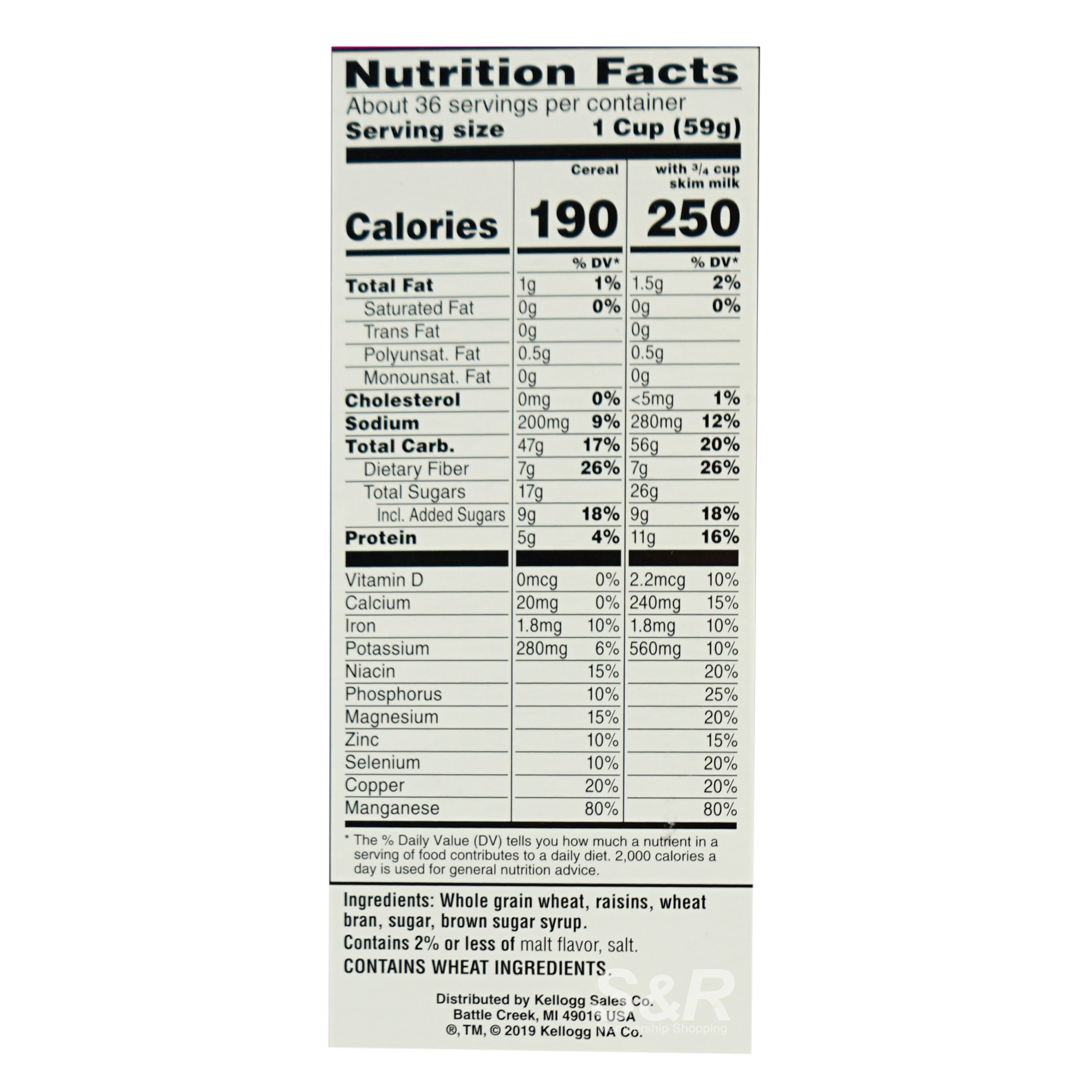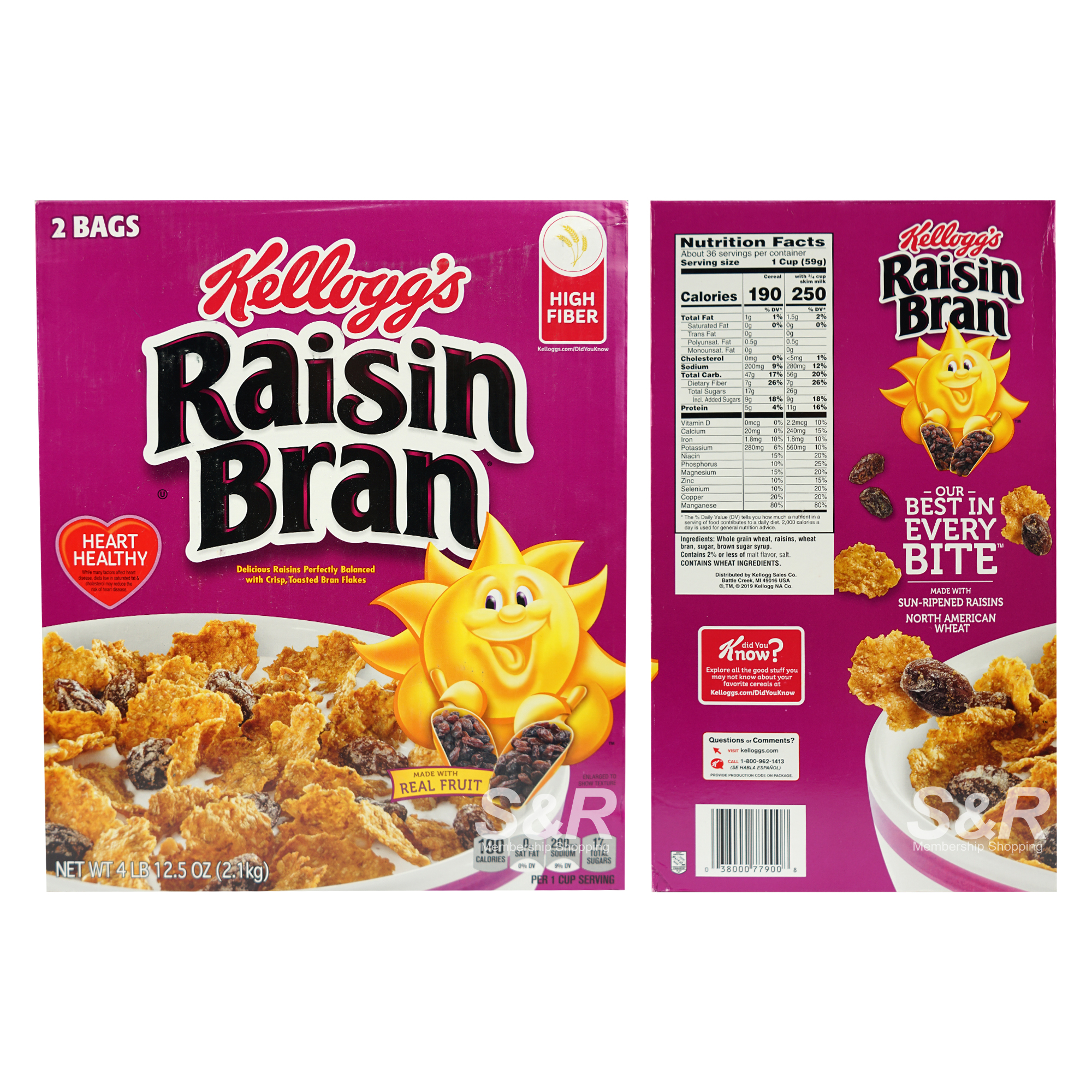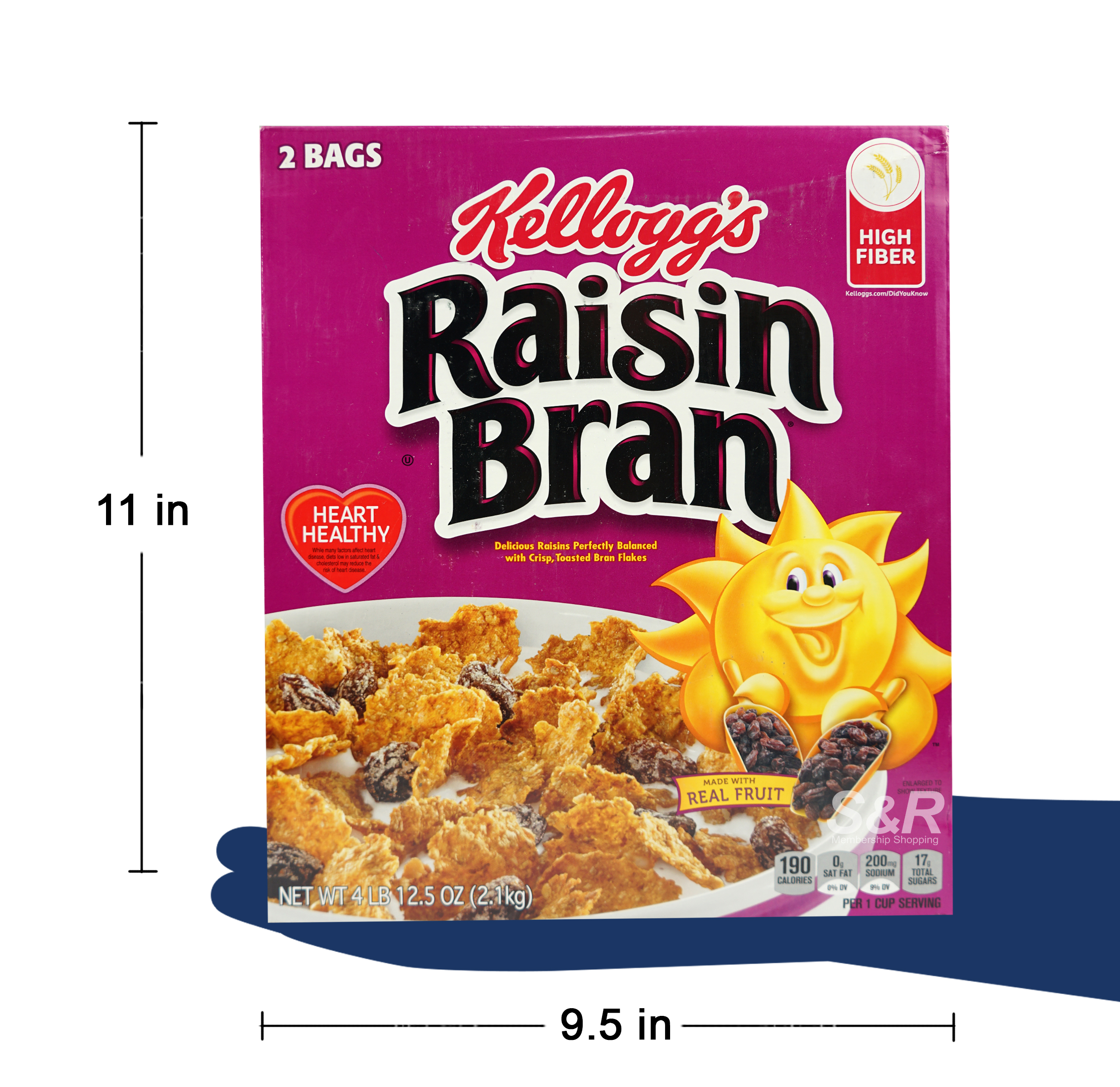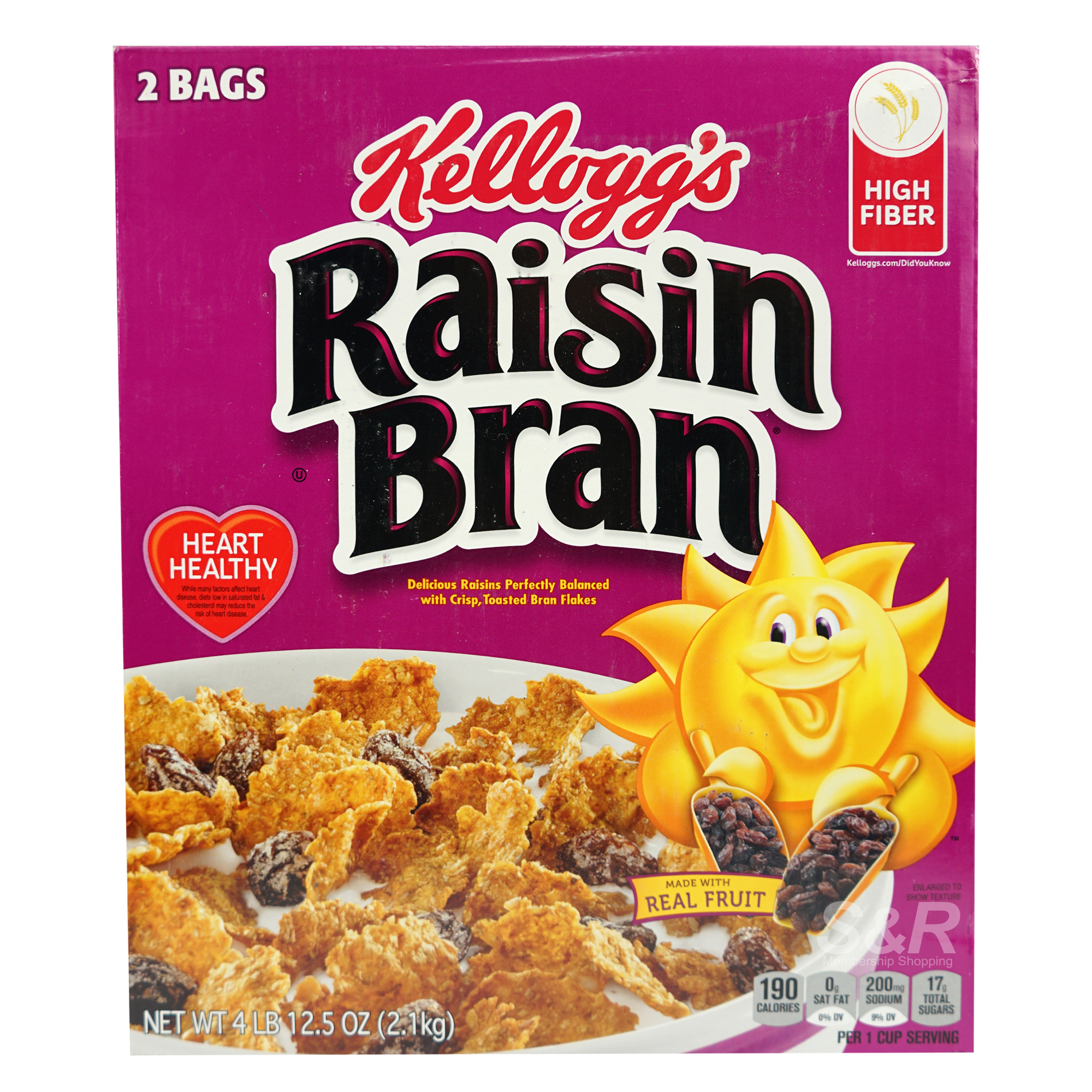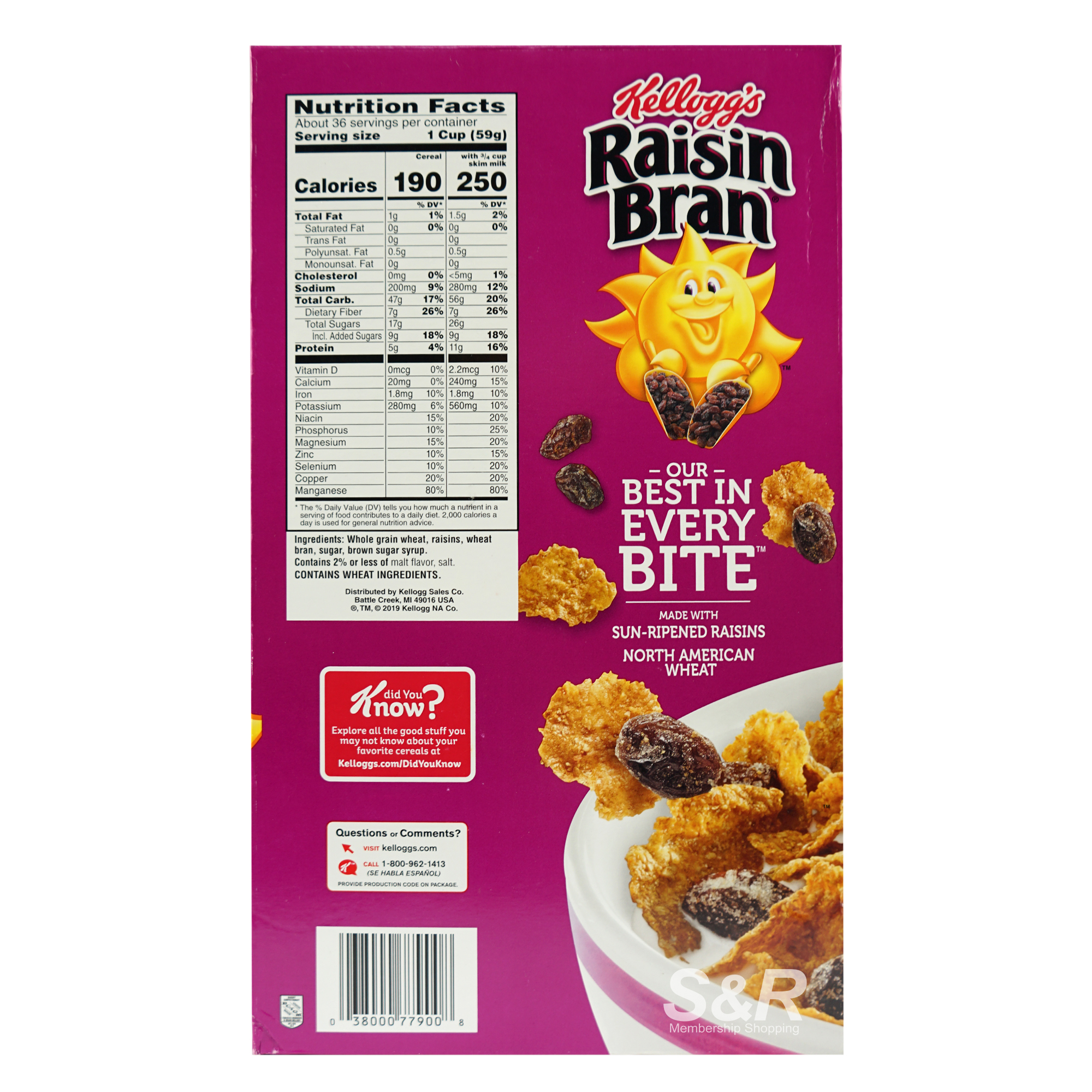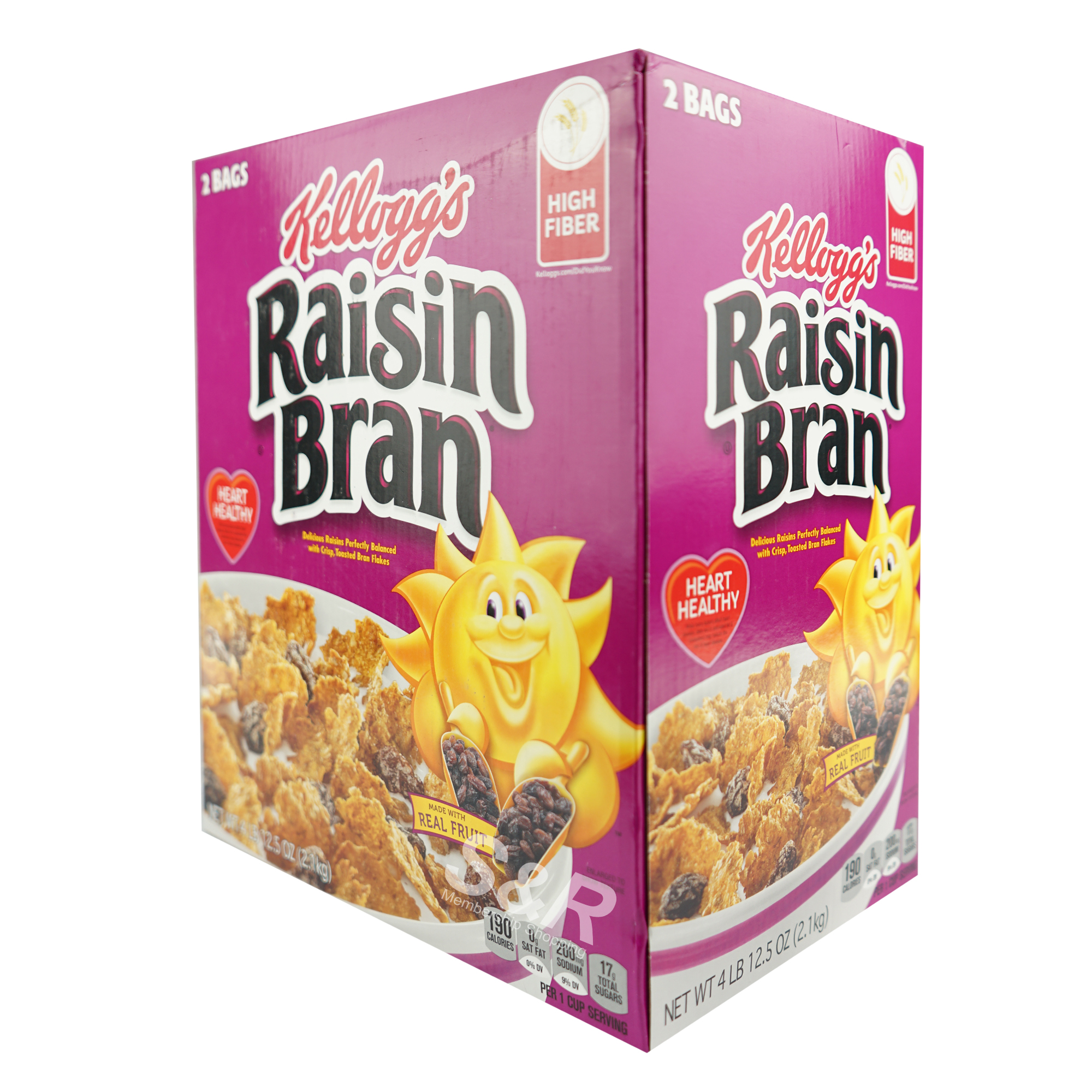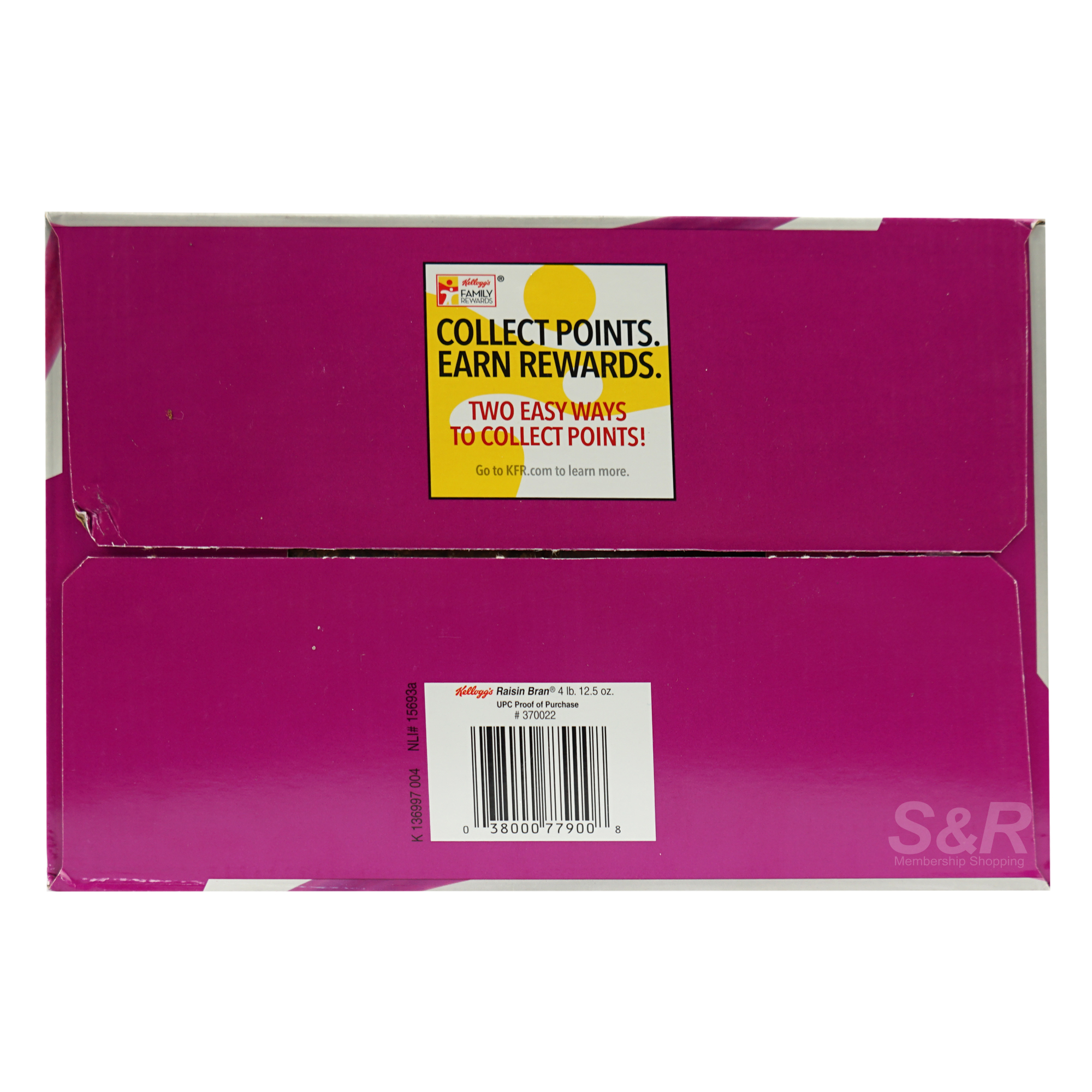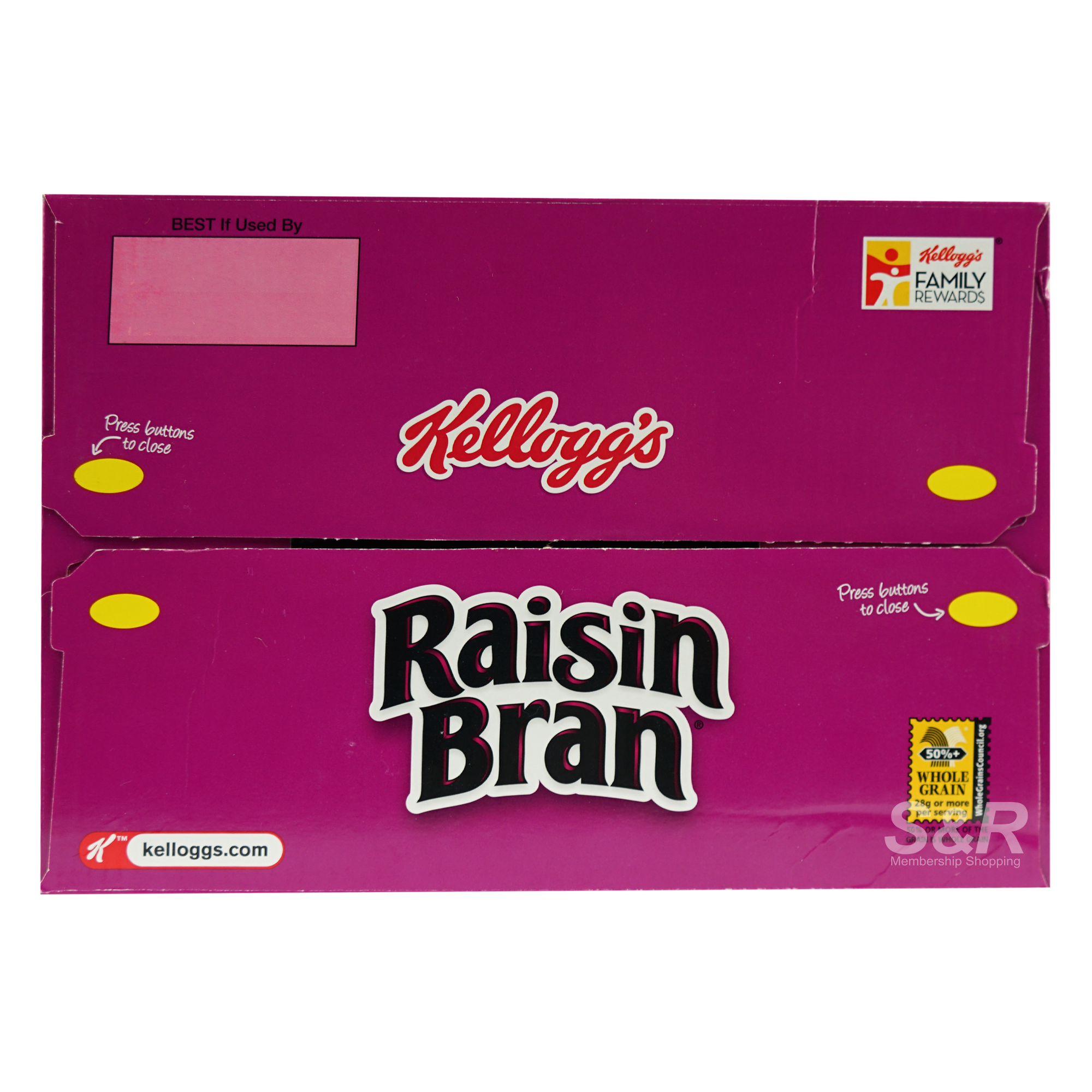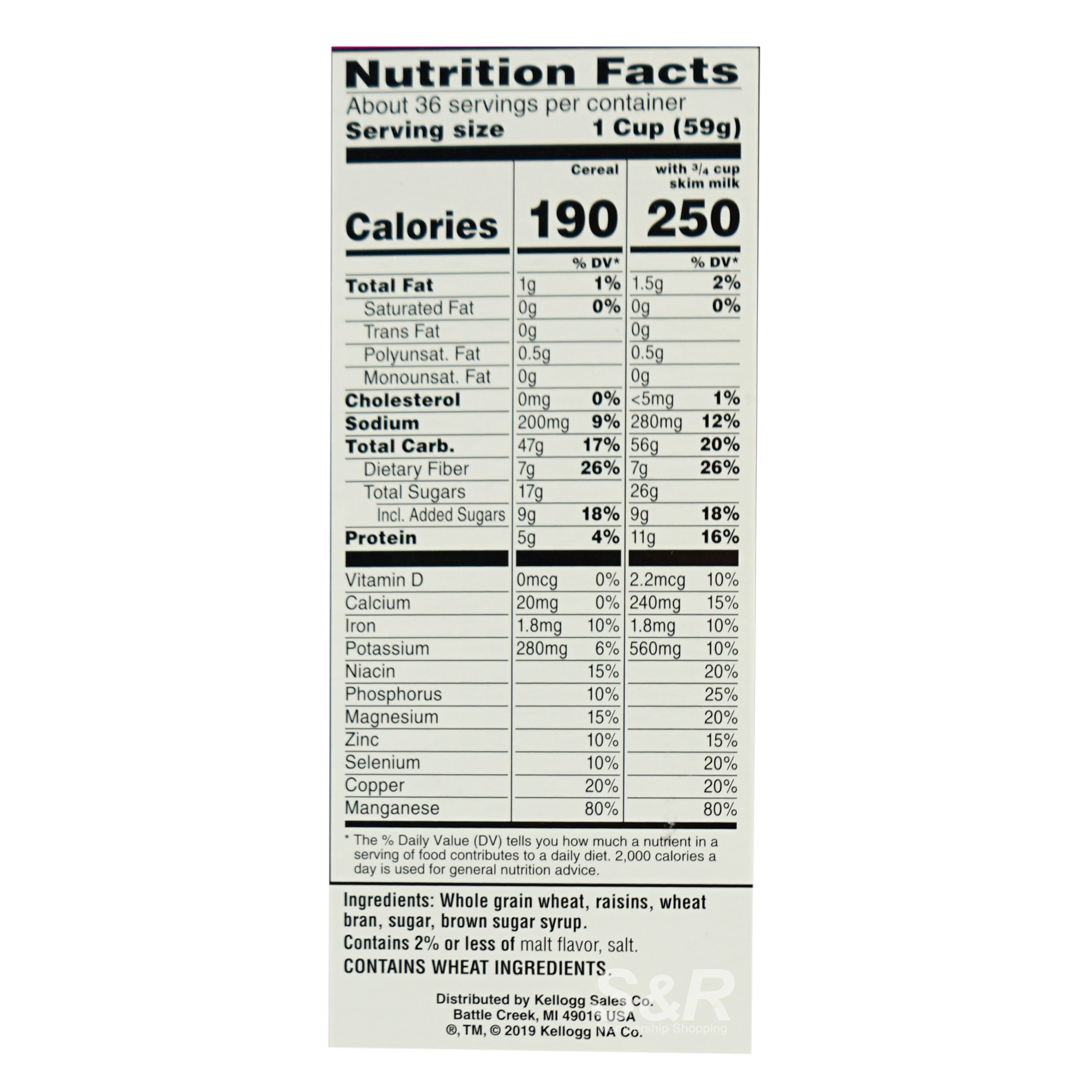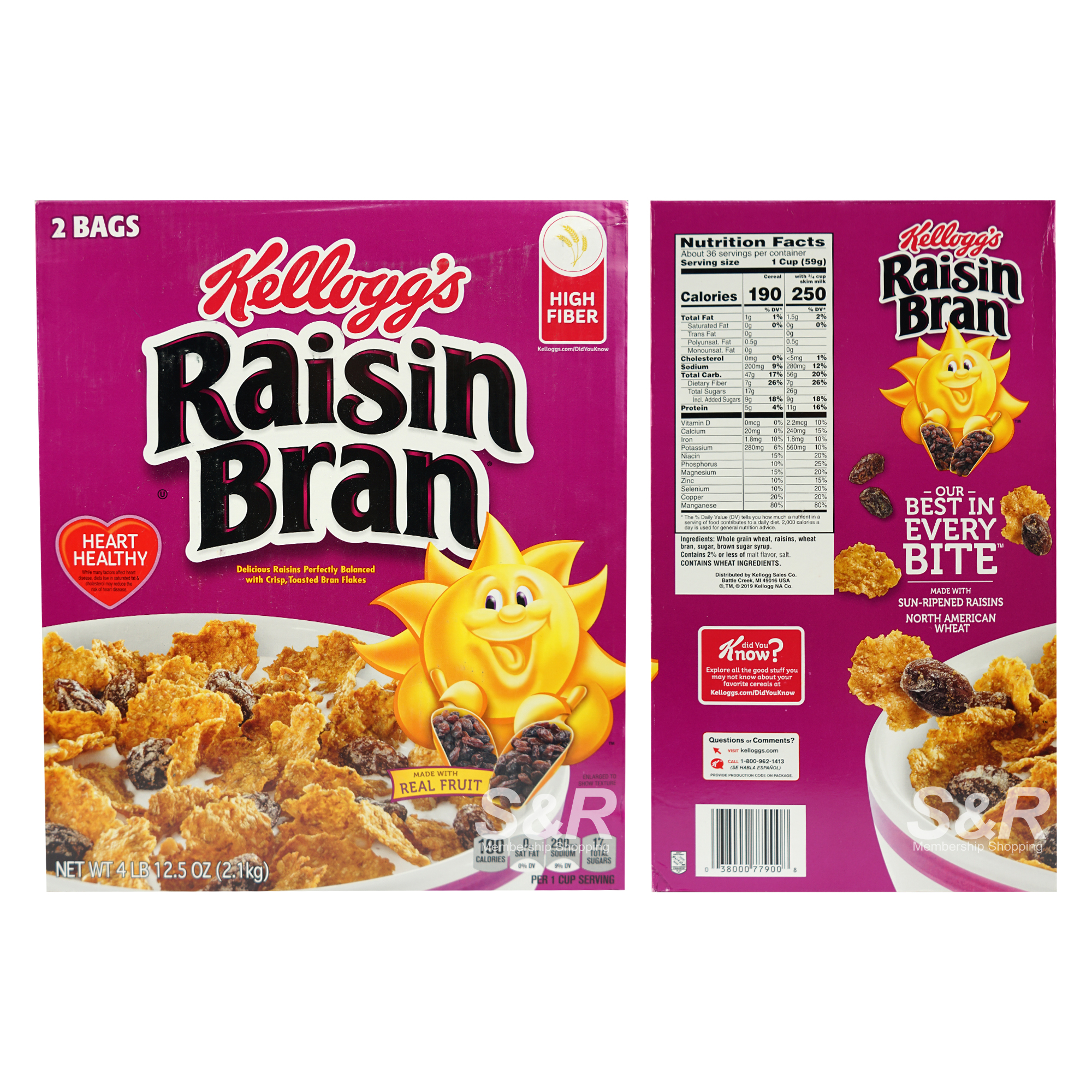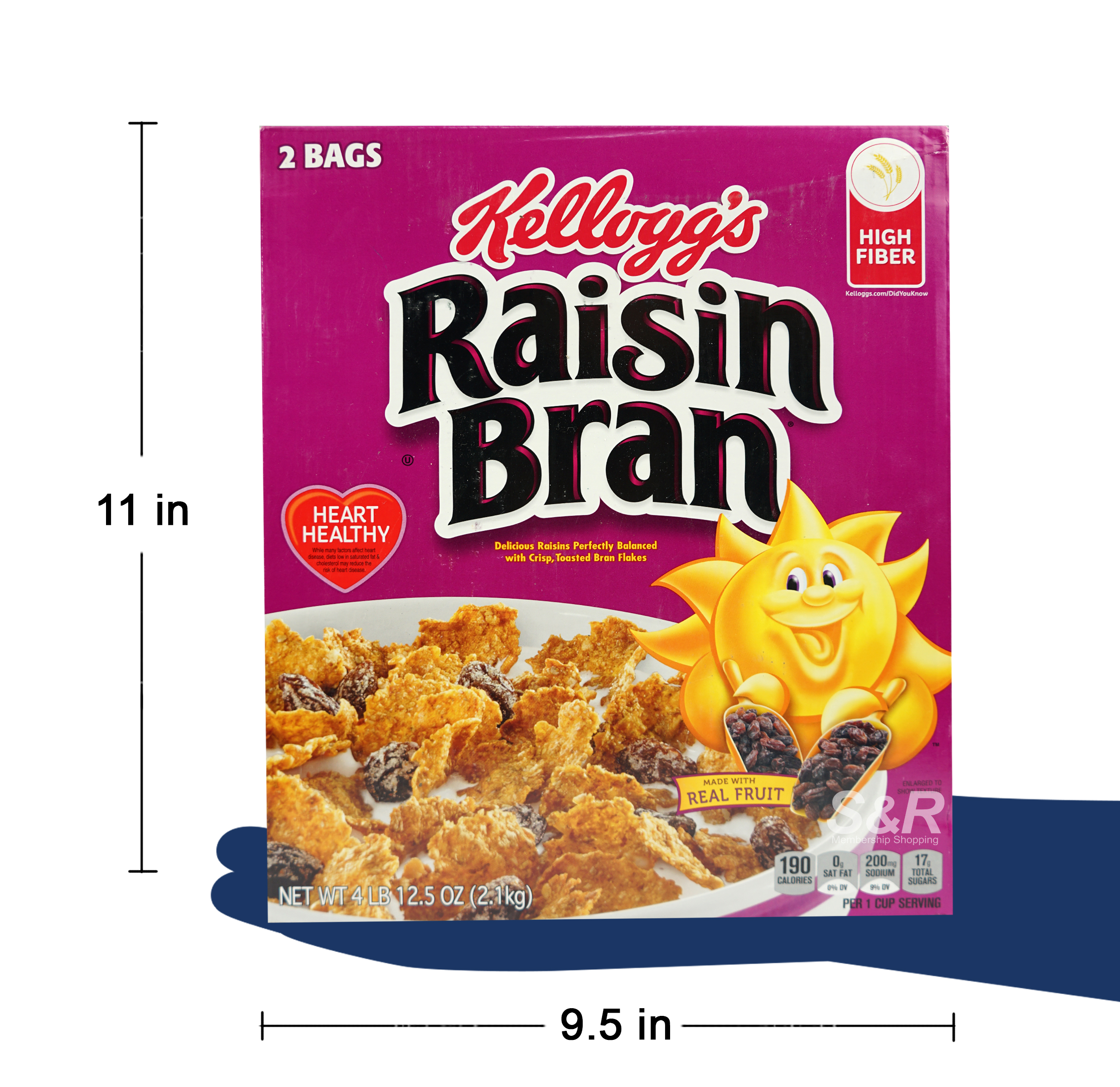 Kellogg's Raisin Bran Toasted Bran Cereals 2.1kg
Features:
Multi-pack (2 counts)
Toasted Bran Cereals in 1 bag
Made with real fruit
Good for the heart, rich in fiber
Product of USA
Actual Weight: 2.36 KGs
Product Dimensions: 9.5 x 7 x 11
---
Make magical mornings that are good for the heart when you start your day with a bowl full of Kellogg's Raisin Bran! This toasted bran cereal is rich in fiber that will aid digestion in your stomach, it is also rich in vitamin and minerals that are good for your heart. Pour a generous amount of milk and let that tasty breakfast slide down your throat!

It is also made with real fruit that's why you can definitely taste a burst of flavor in every spoonful of this toasted bran cereal. So, go get yours now at S&R Membership Shopping!

Consume upon opening.

Store in a dry, cool place.

Shelf life may last up to 6-8 months if stored in a favorable area and refrigerated. Store inside a tightly sealed container.