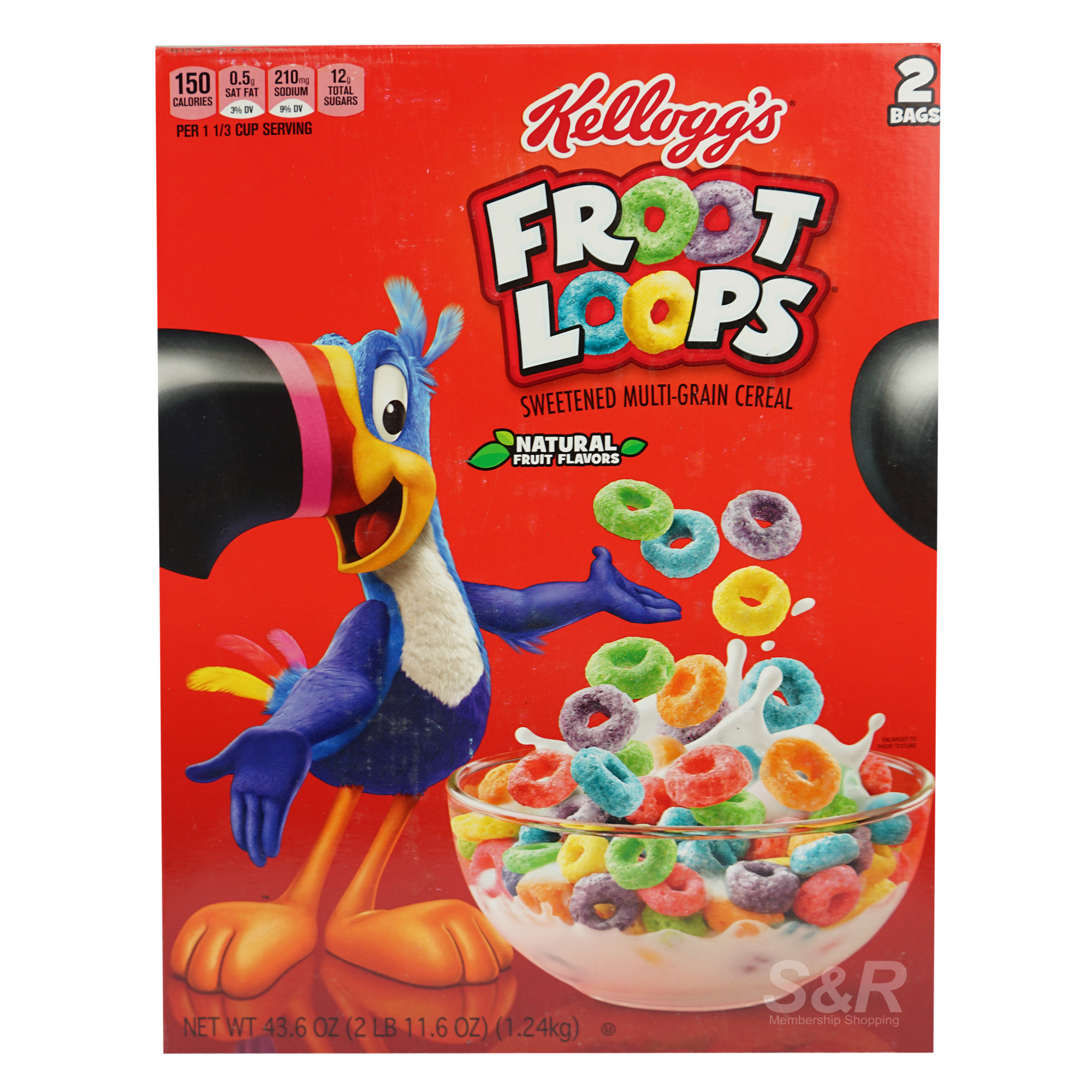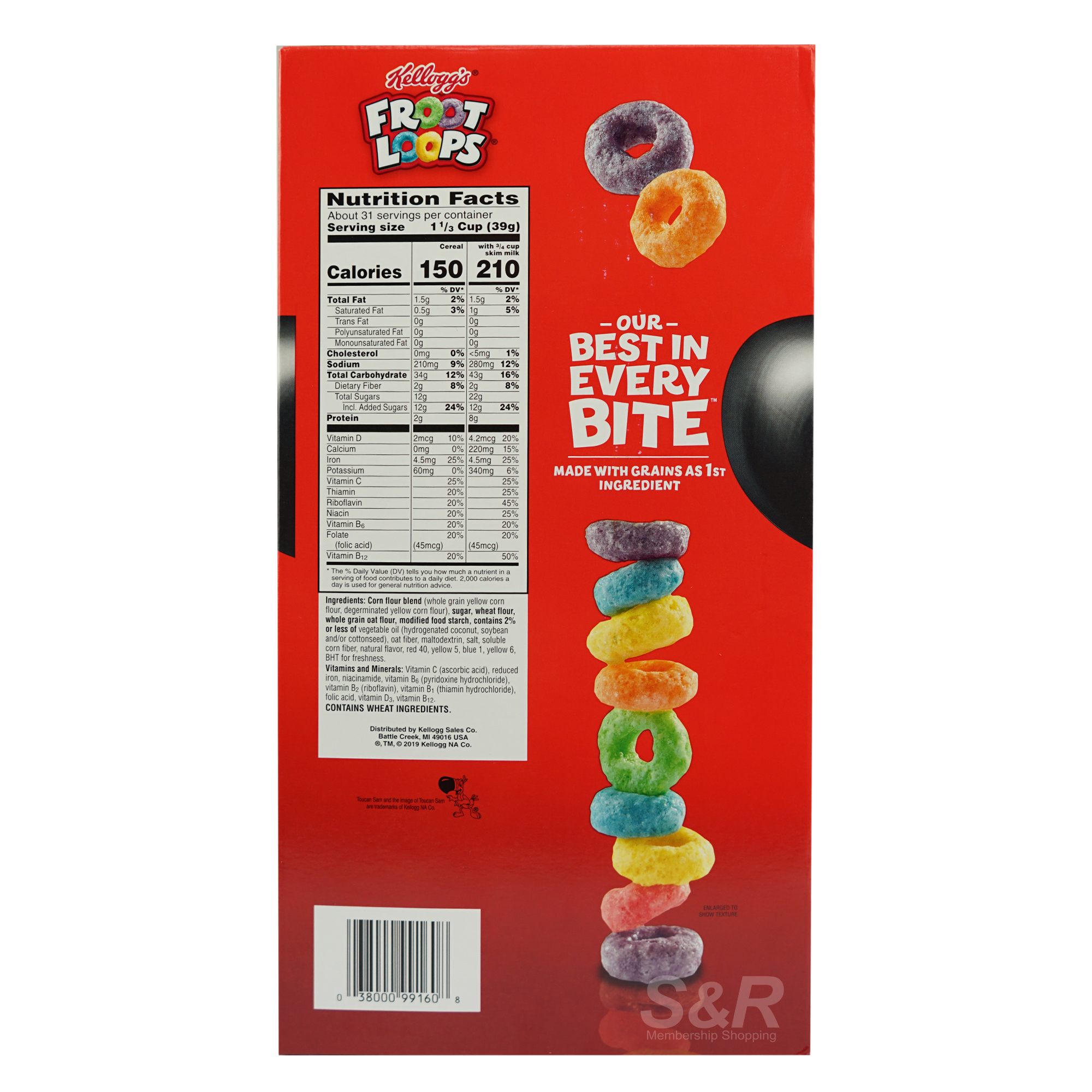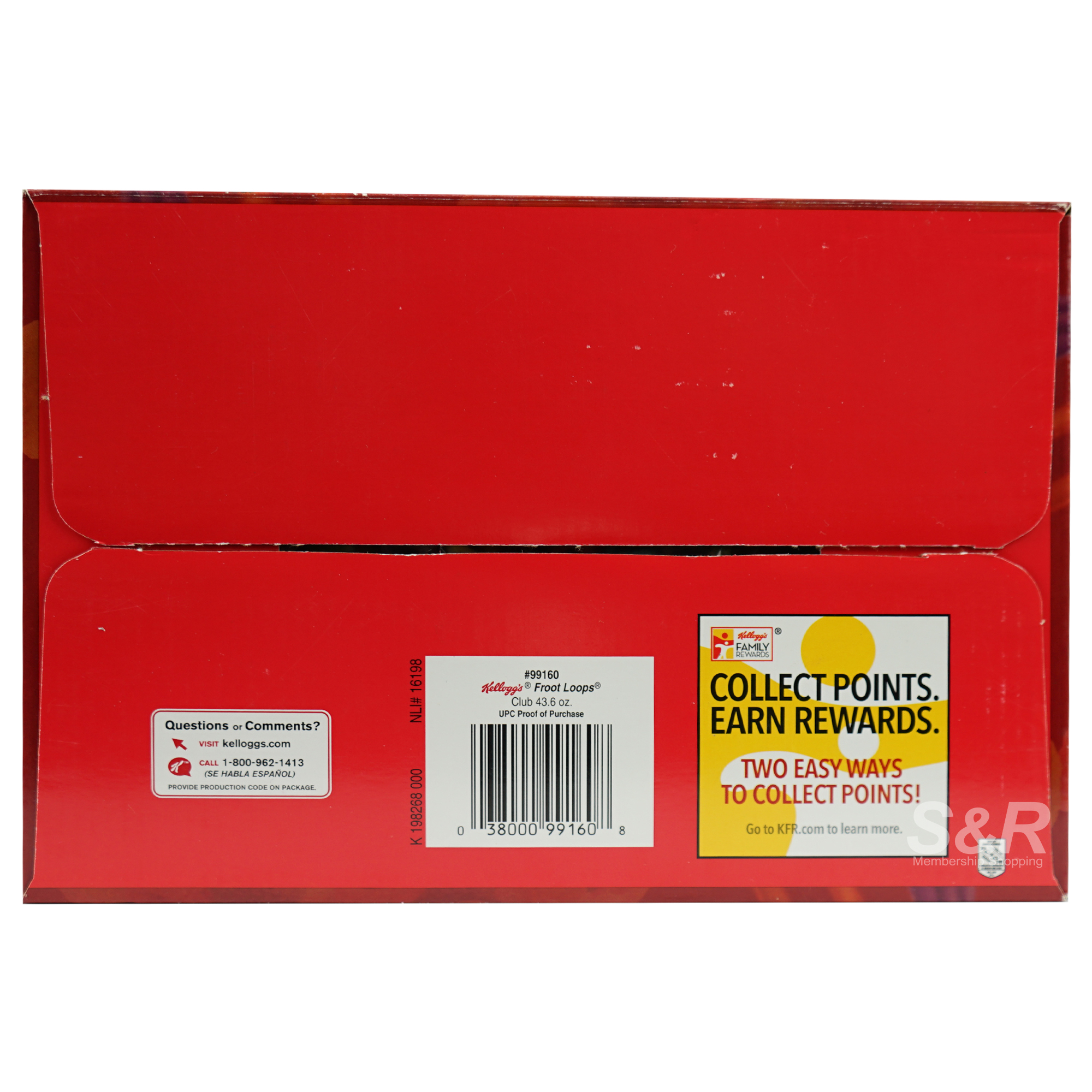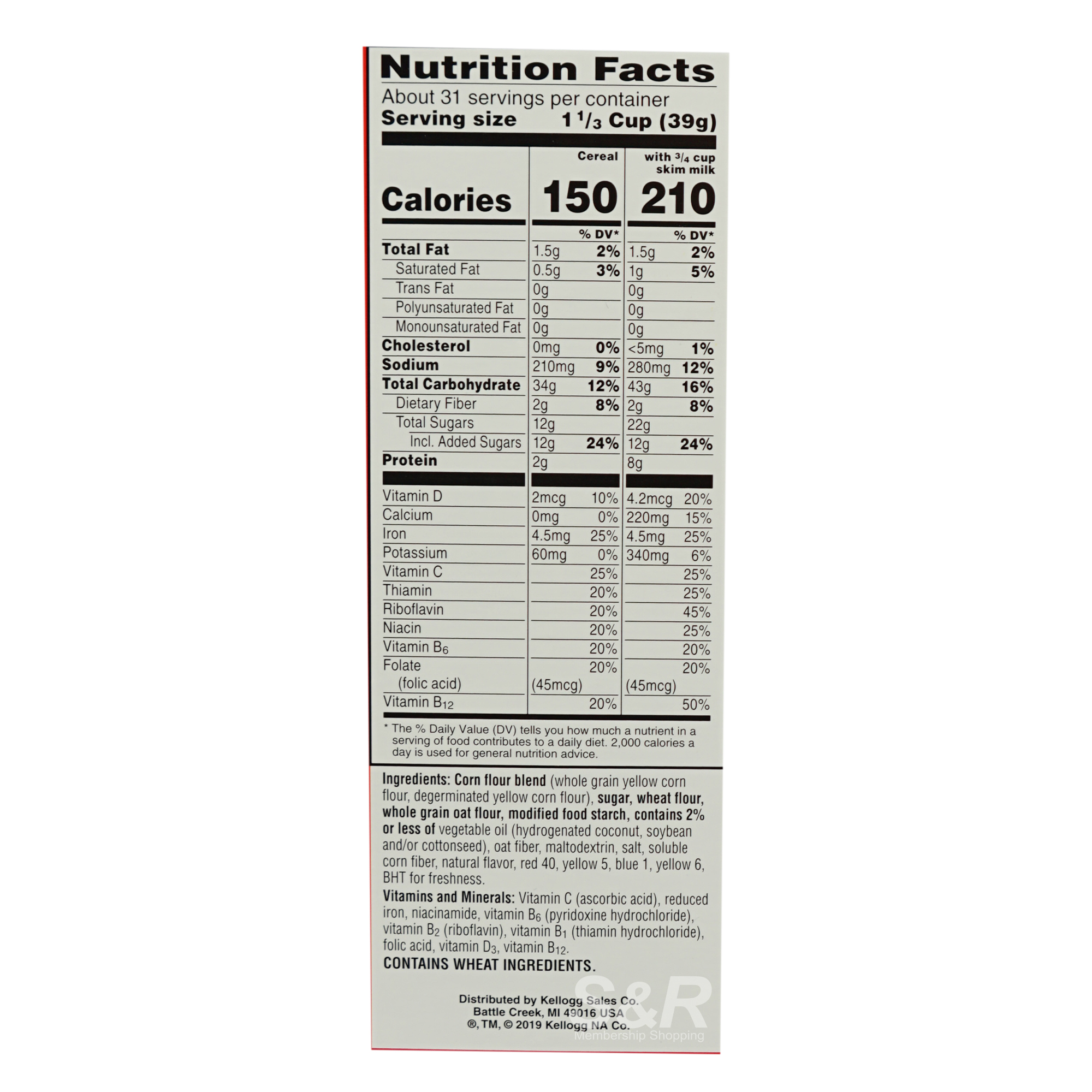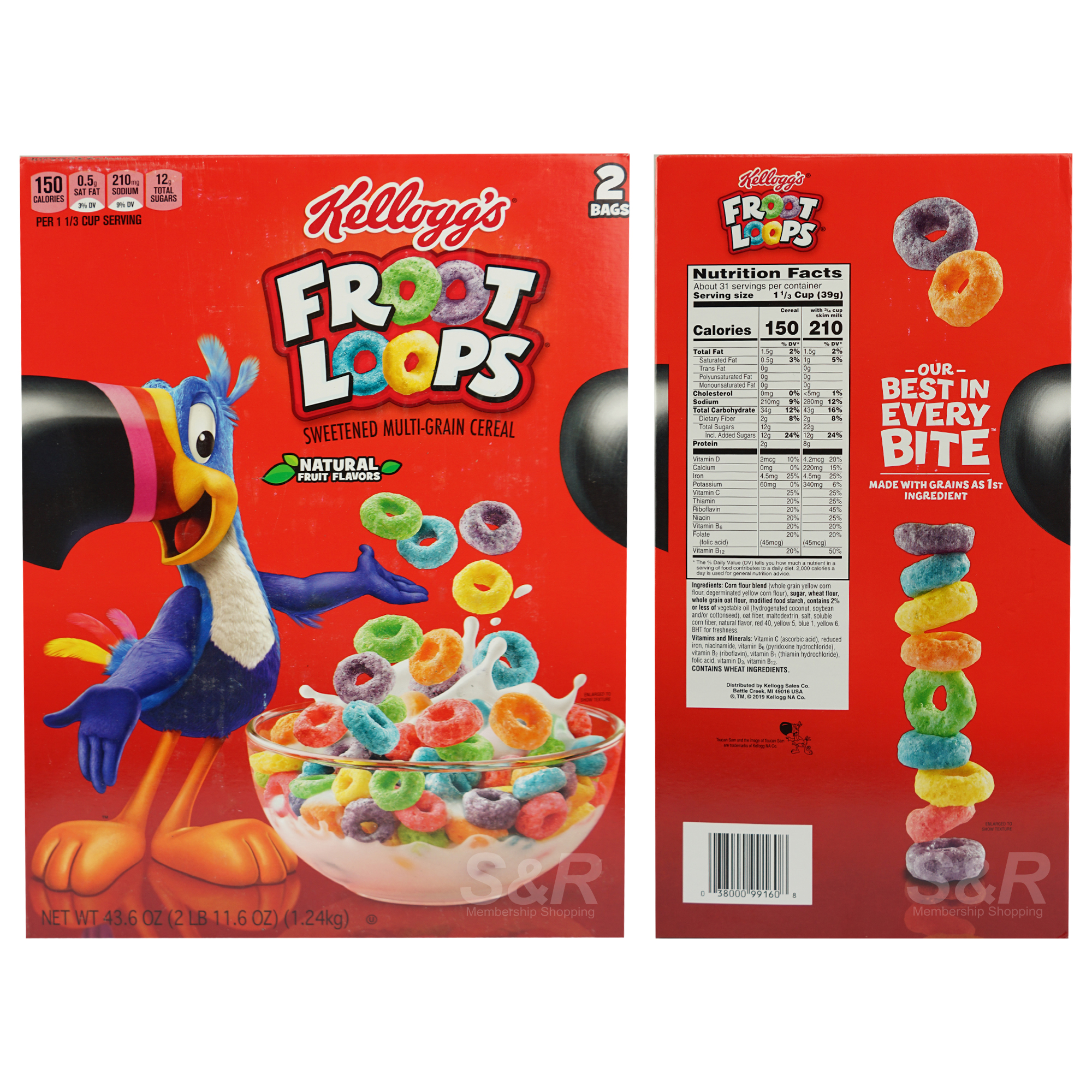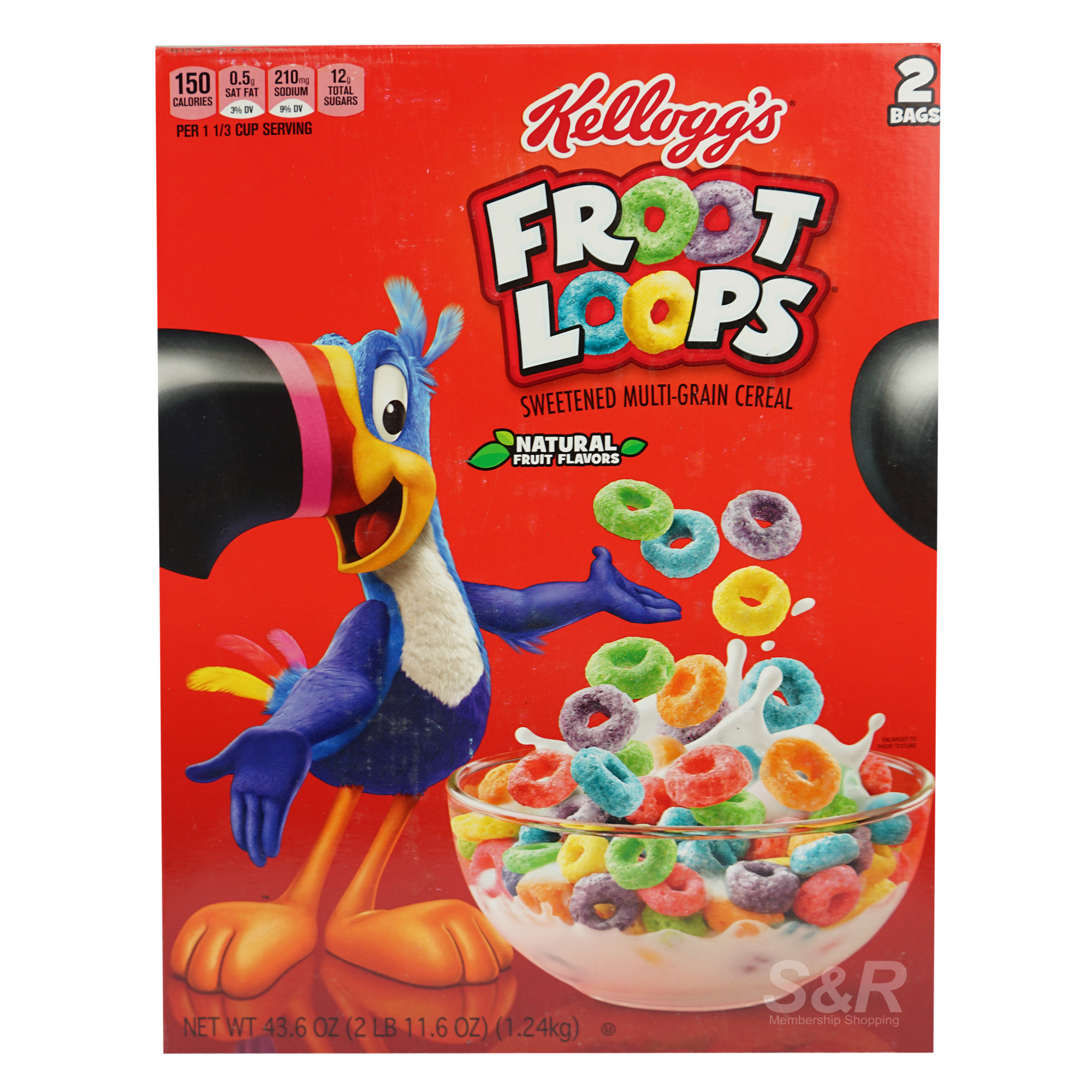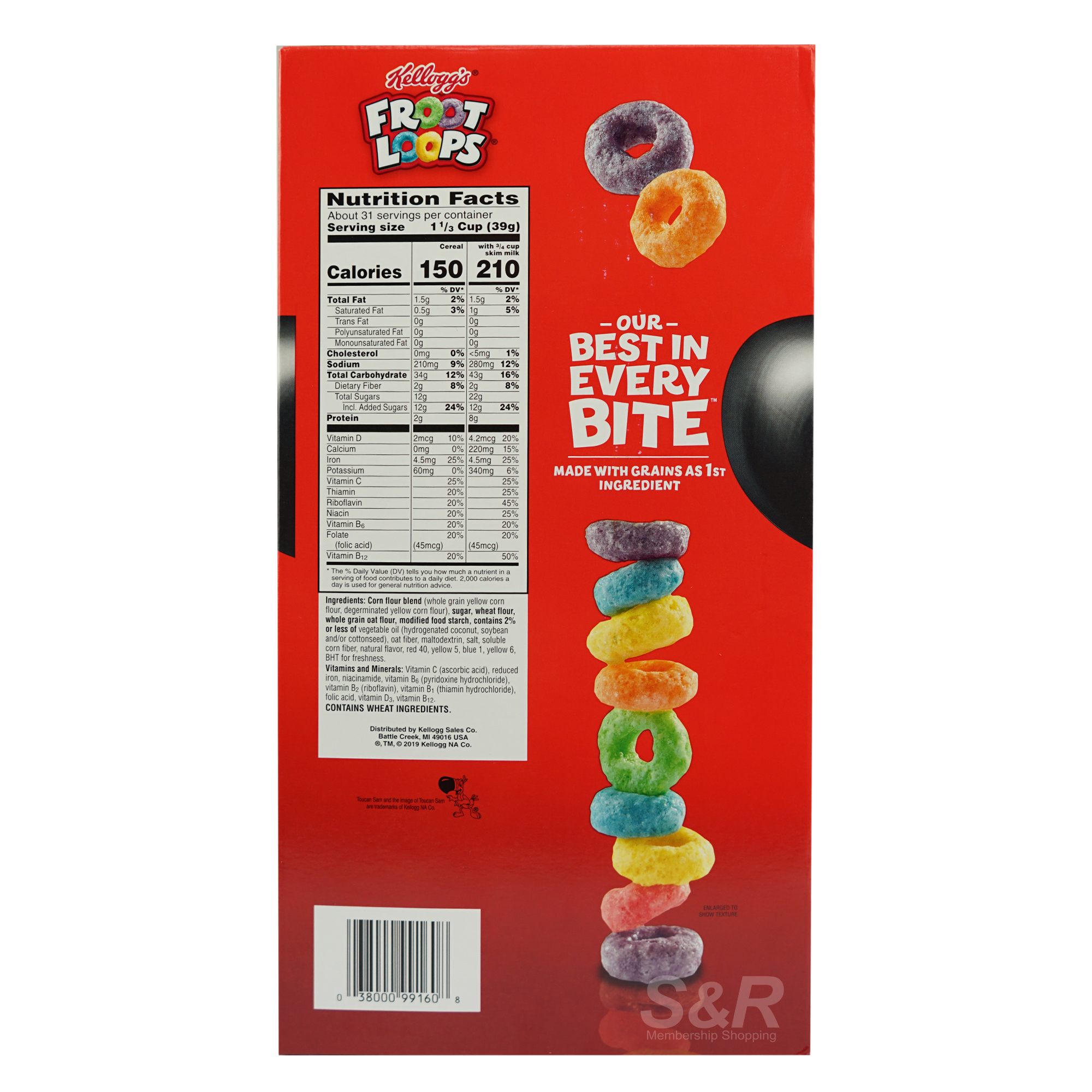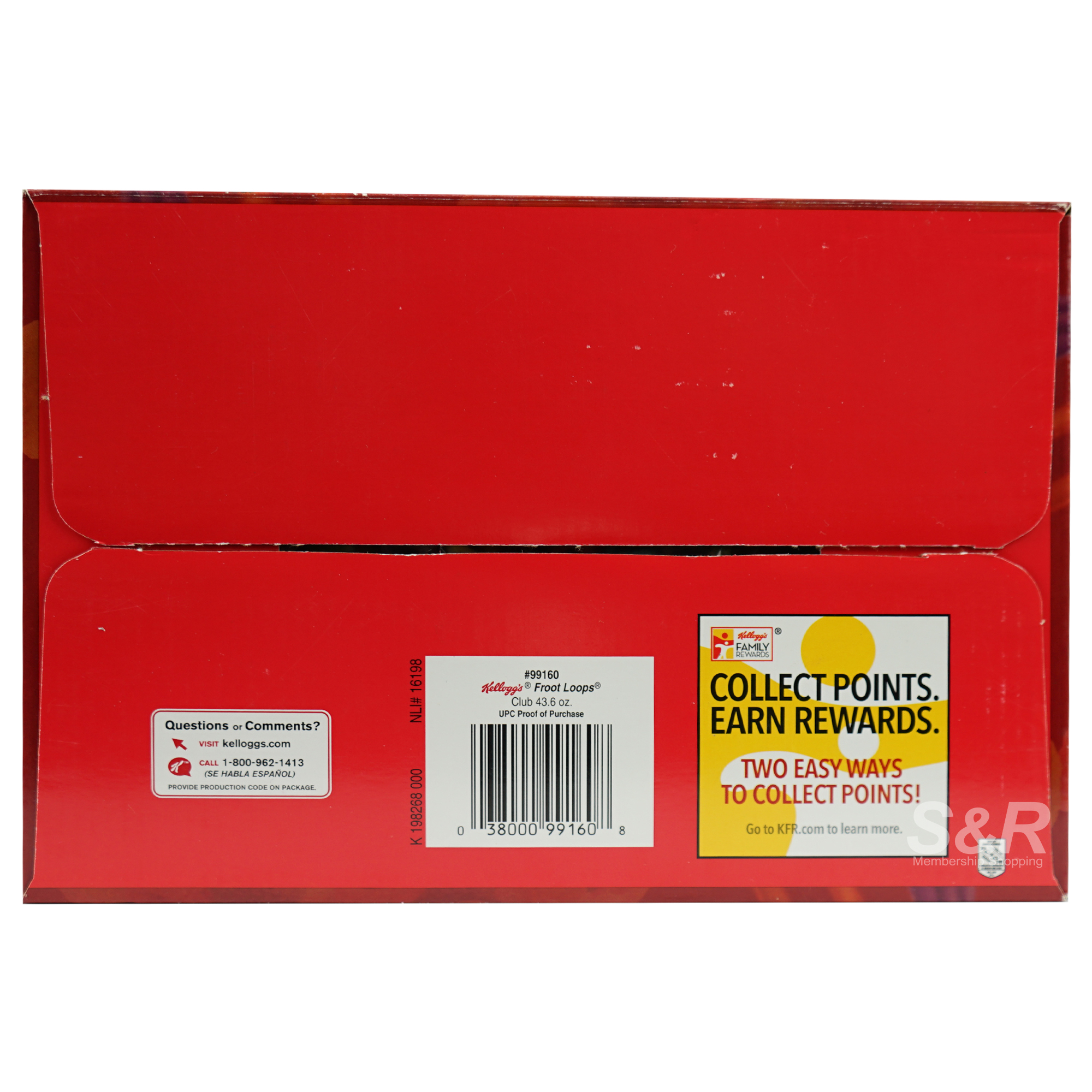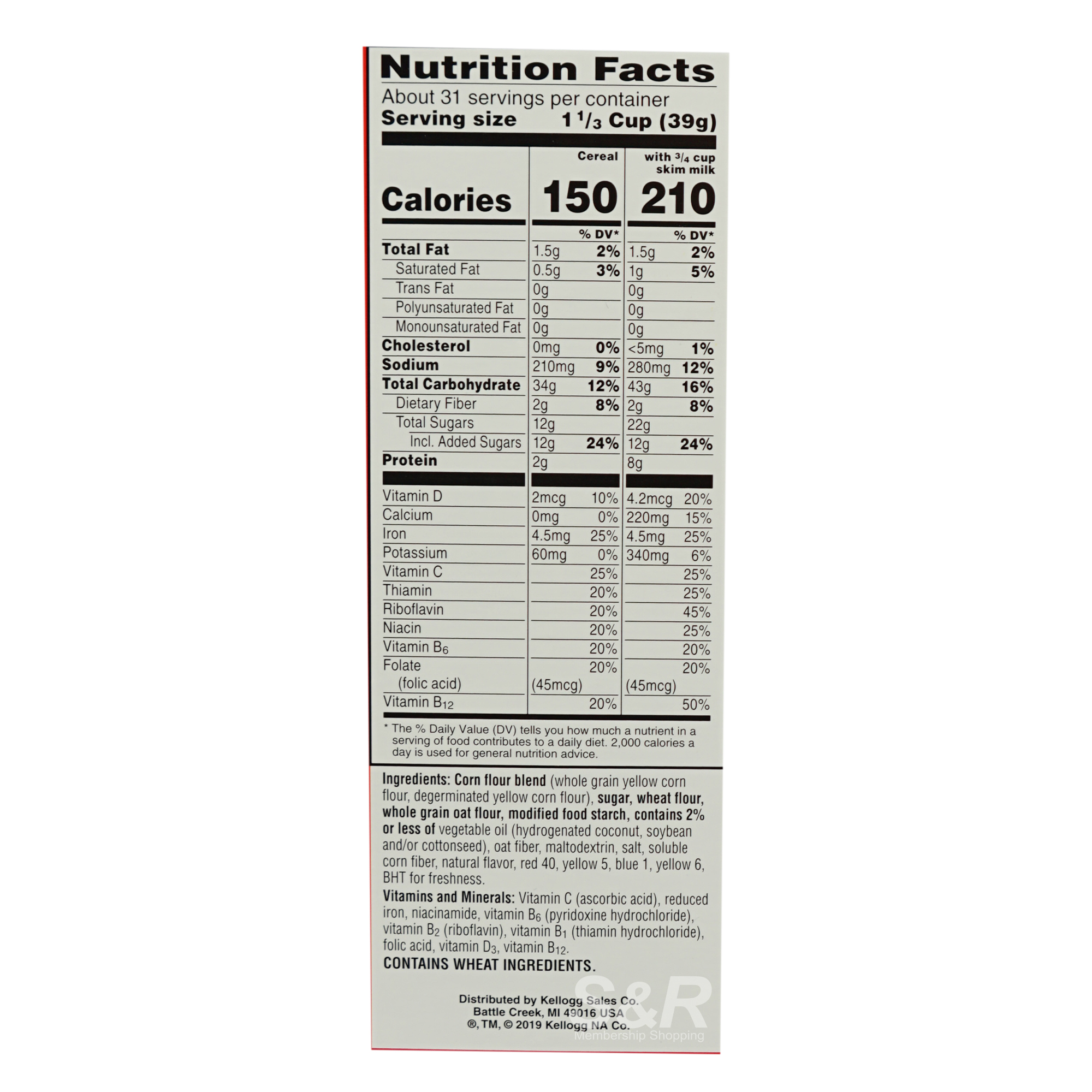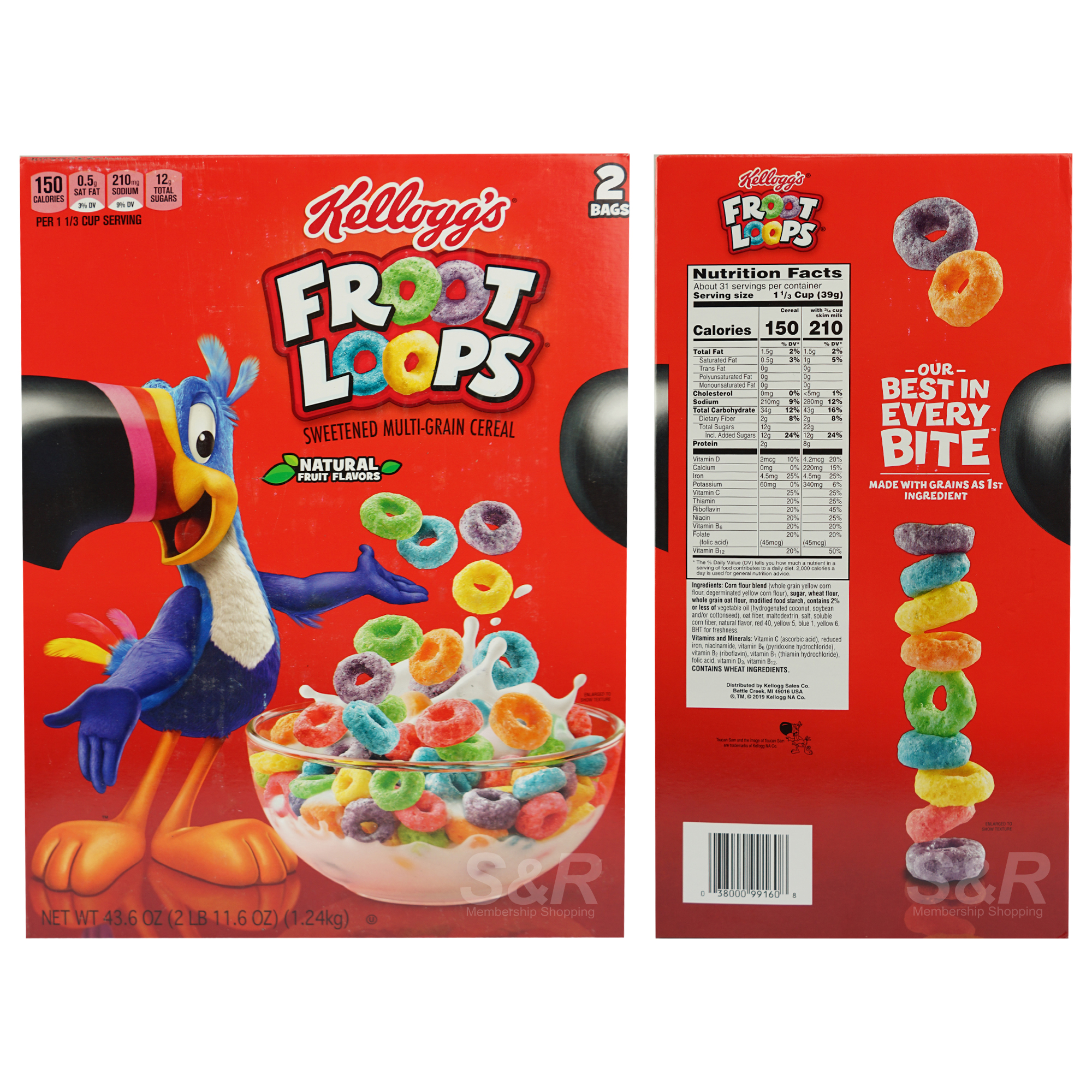 Kellogg's Froot Loops Sweetened Multi-Grain Cereal 1.24kg
Features:
Multi-pack (2 bags)
Sweetened Multi-Grain Cereals in 1 box
Natural fruit flavored cereals
Perfect for breakfast when paired with milk
Product of USA
Actual Weight: 1.47 KGs
Product Dimensions: 9.5 x 7 x 12
---
When you can't decide what to eat for breakfast, don't worry for Kellogg's is here to give you the ultimate tasty breakfast cereals where your undecided self can be at ease. This Froot Loop Cereals is the real deal in the morning! Whatever Kellogg's fruity flavor that your heart desires, you get it in this pack!

Turn your breakfast into a breakfast for champions when you get Kellogg's Froot Loops Sweetened Multi-Grain Cereals, only at S&R Membership Shopping. Because as we all know, breakfast is the most important meal of the day, might as well start nice and right!

Consume upon opening.

Store in a dry, cool place.

Shelf life may last up to 6-8 months if stored in a favorable area and refrigerated. Store inside a tightly sealed container.