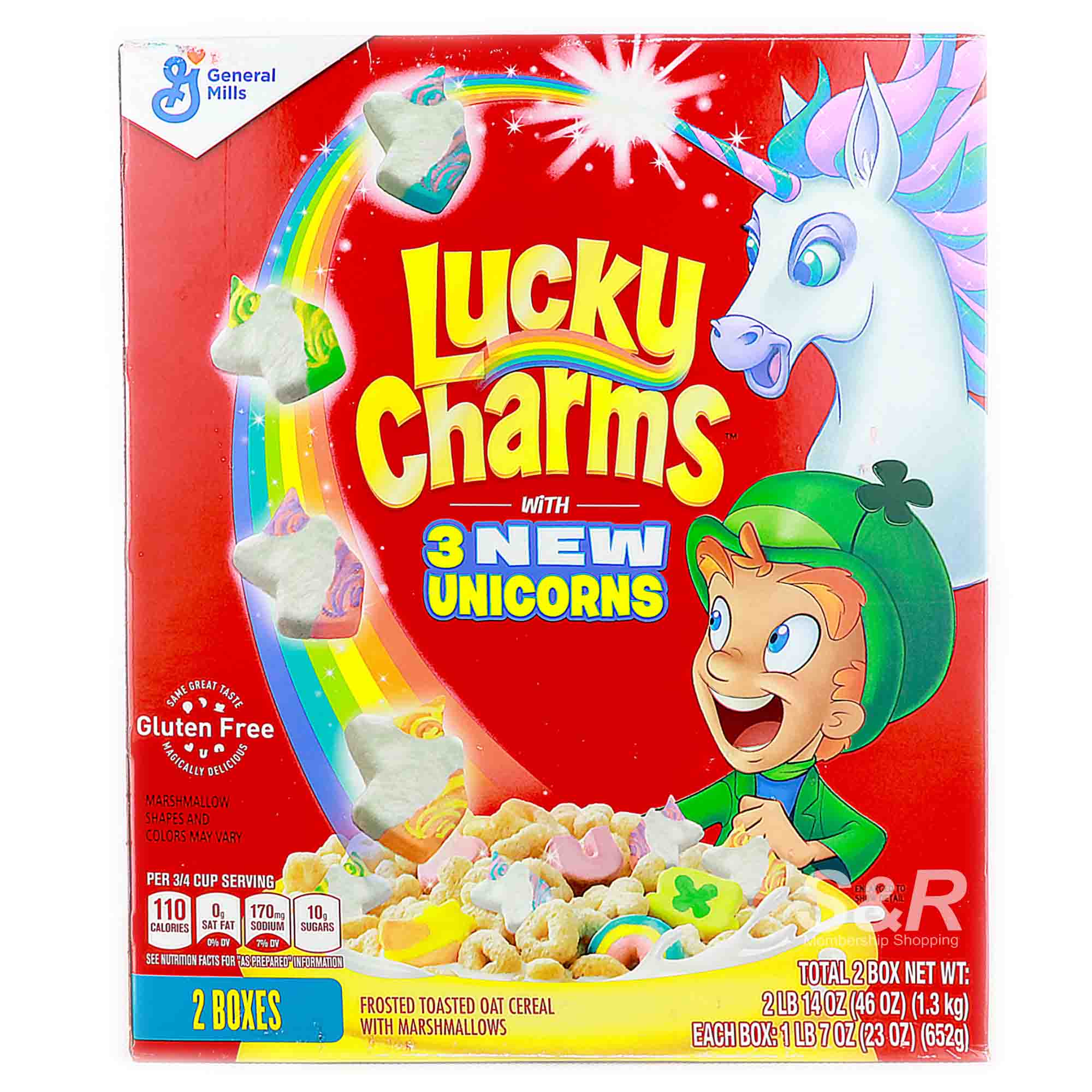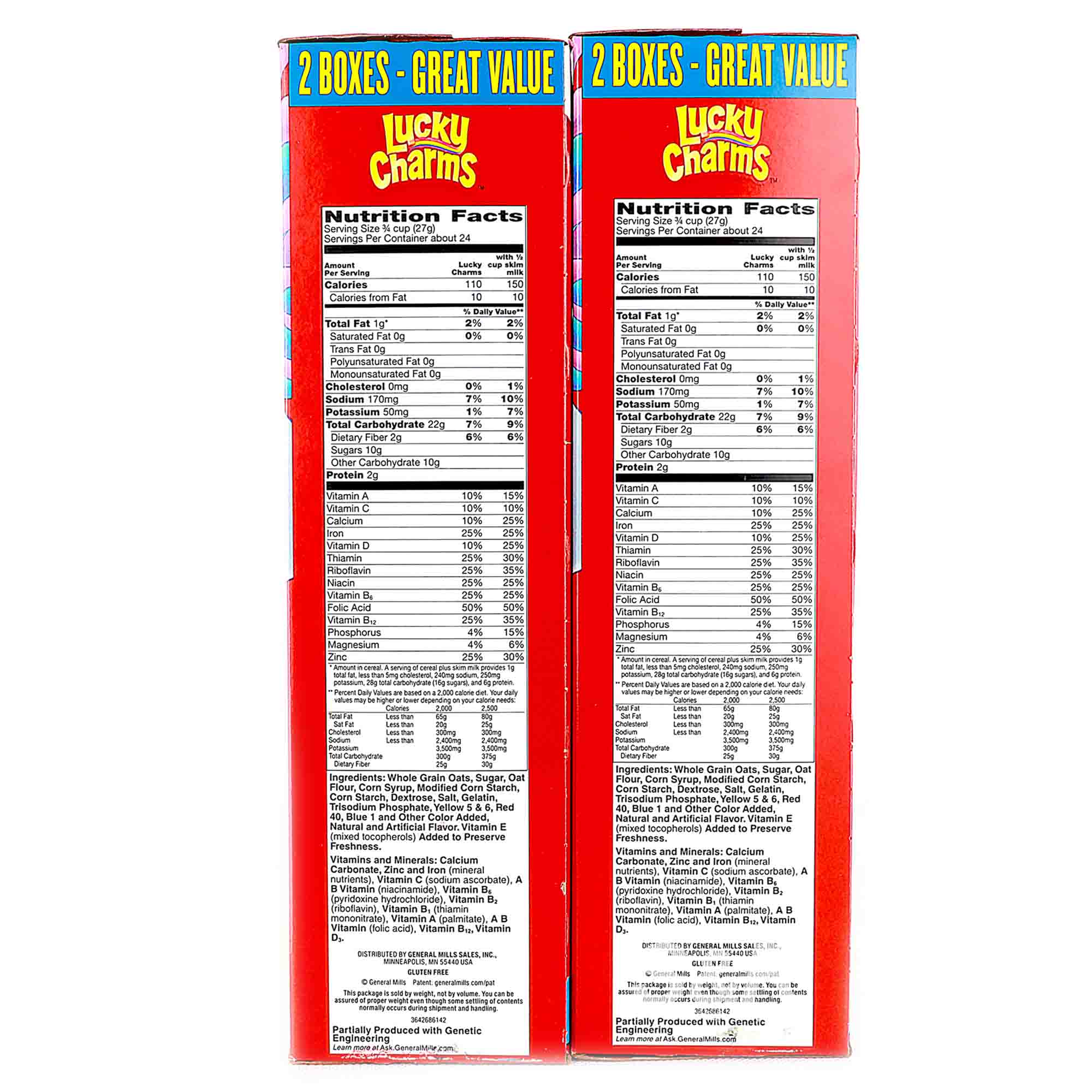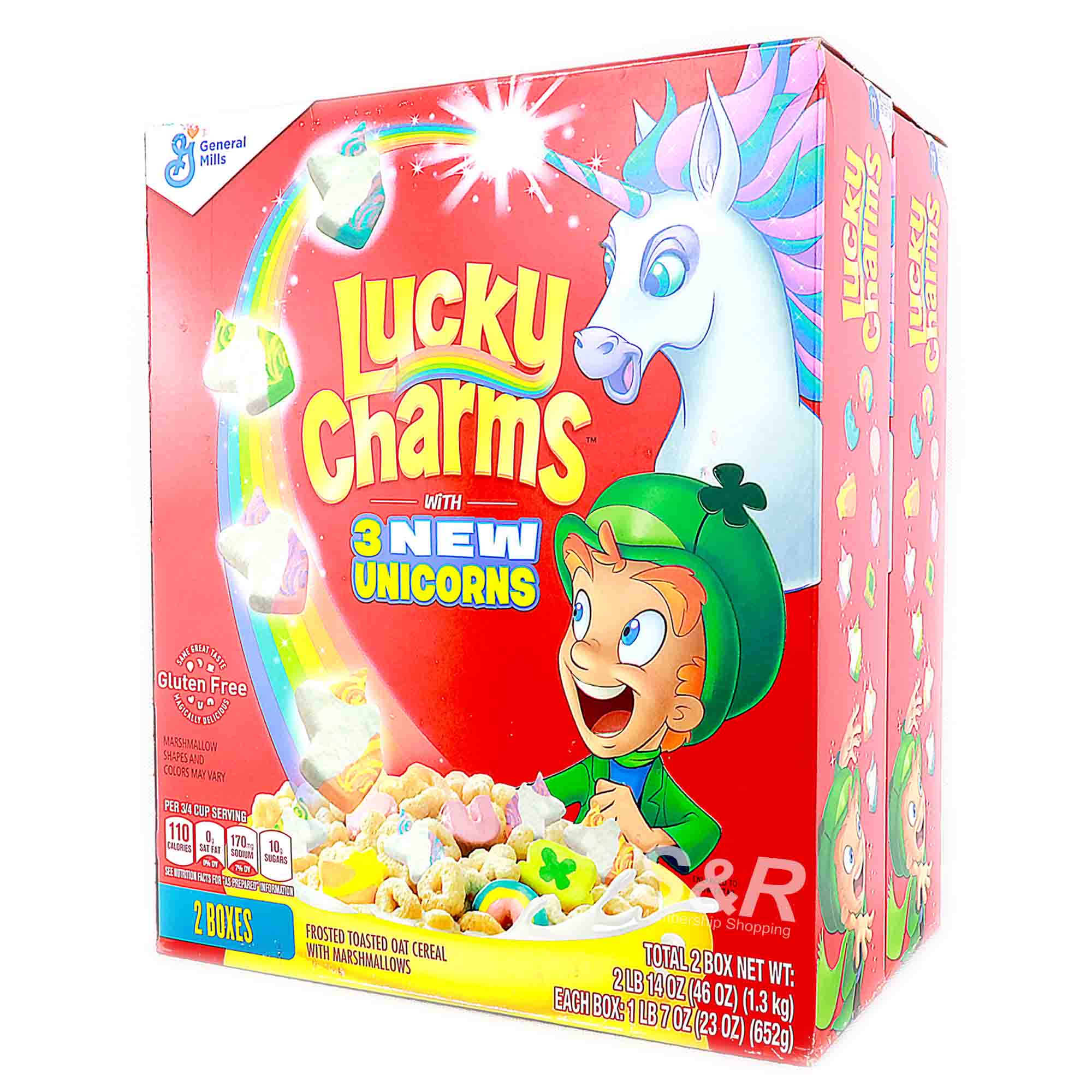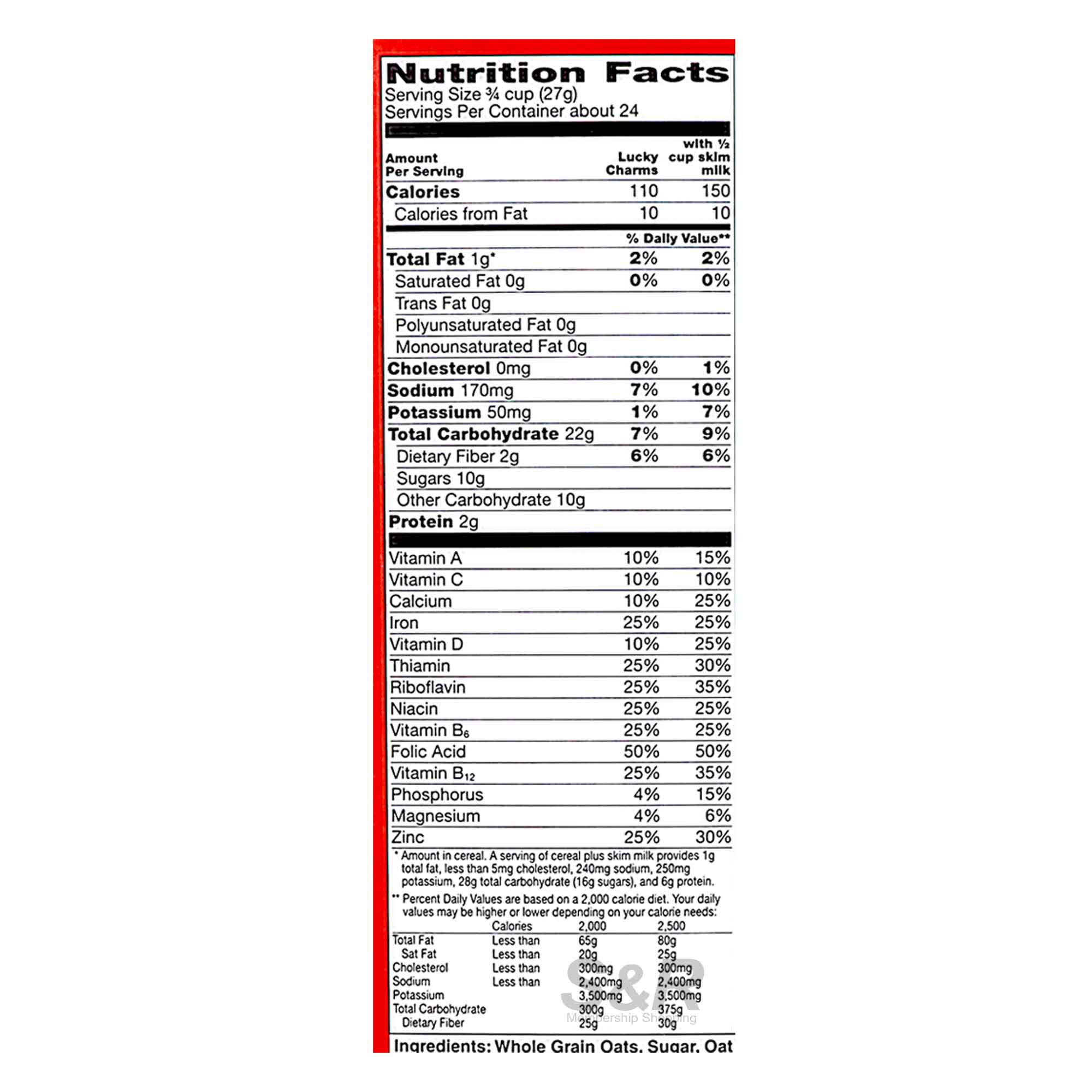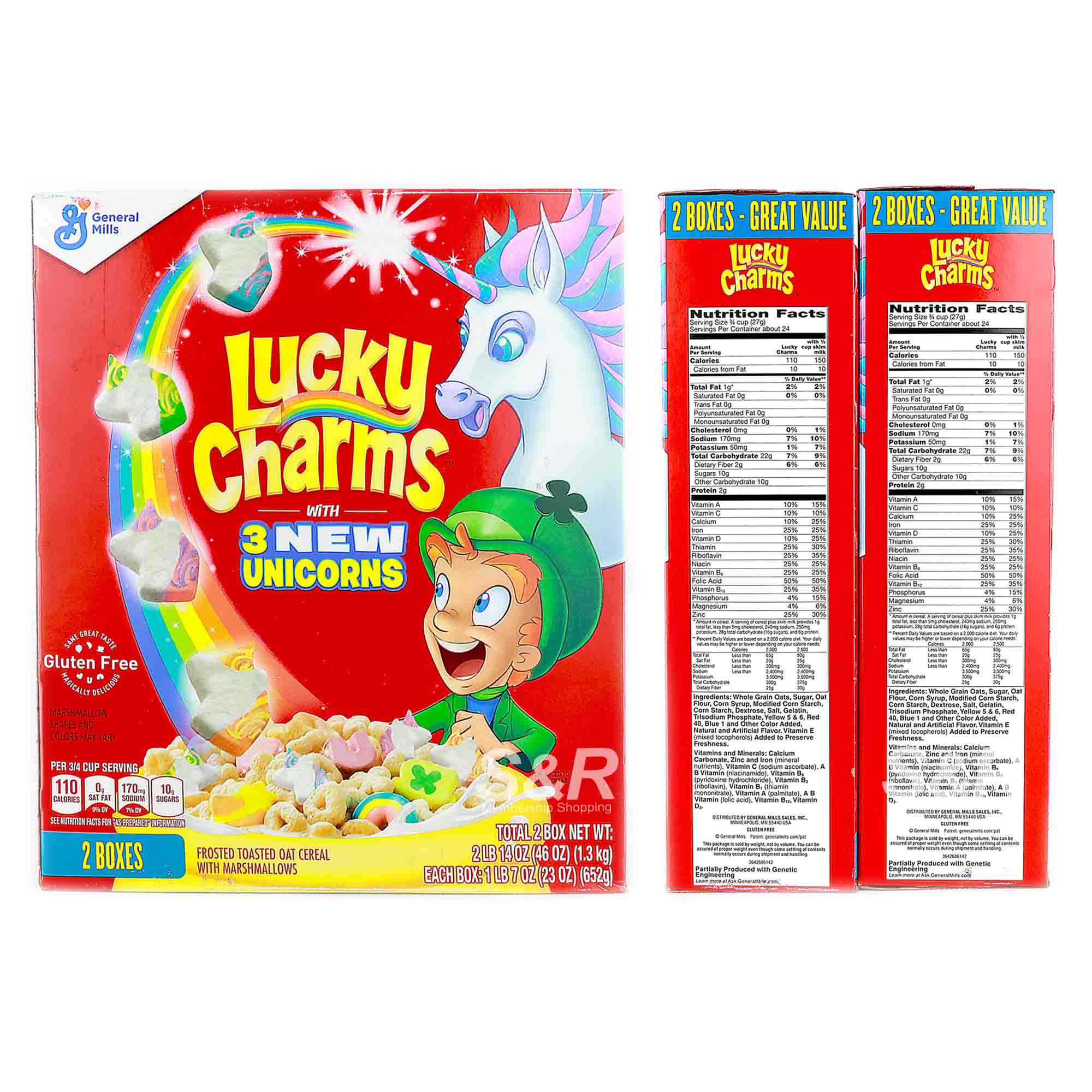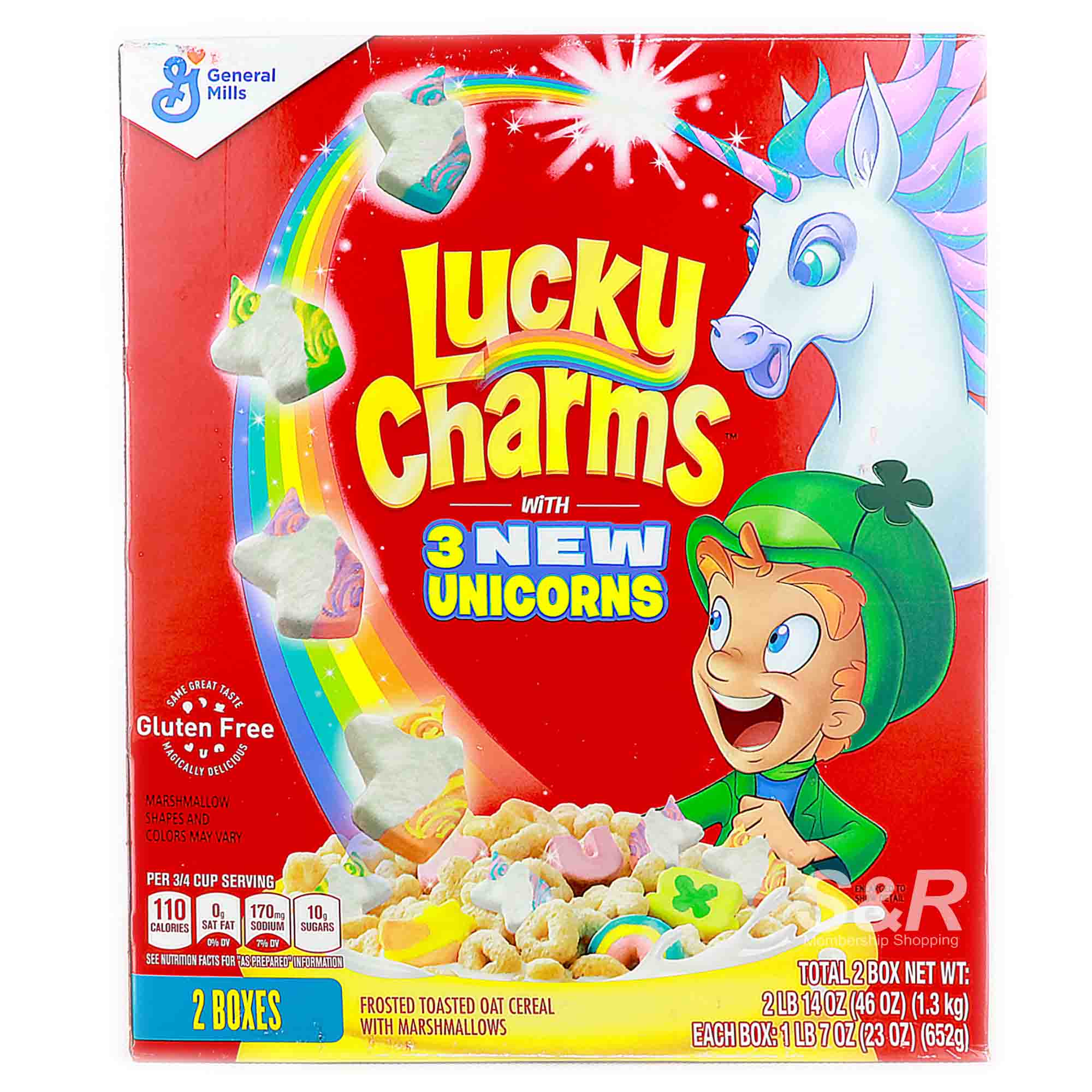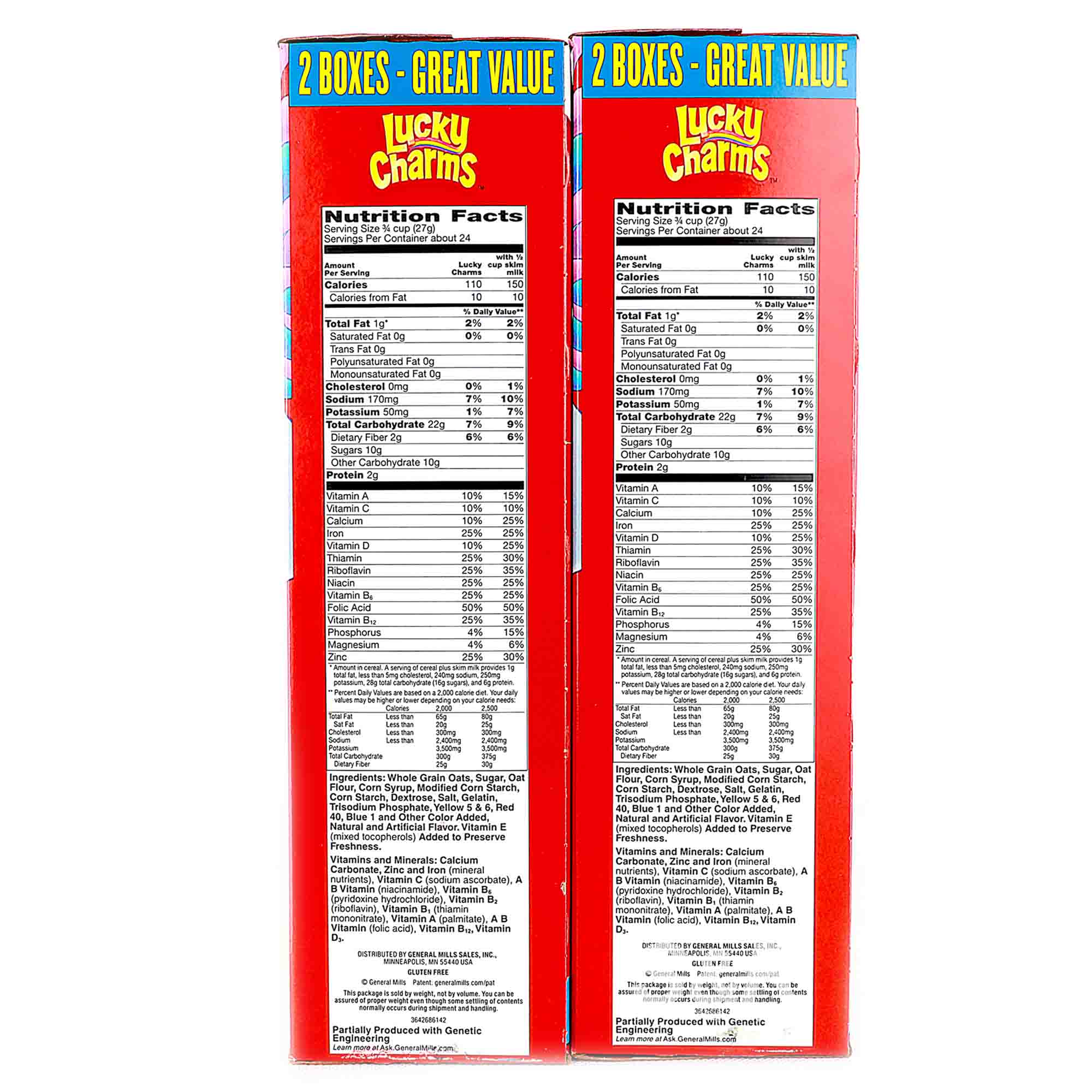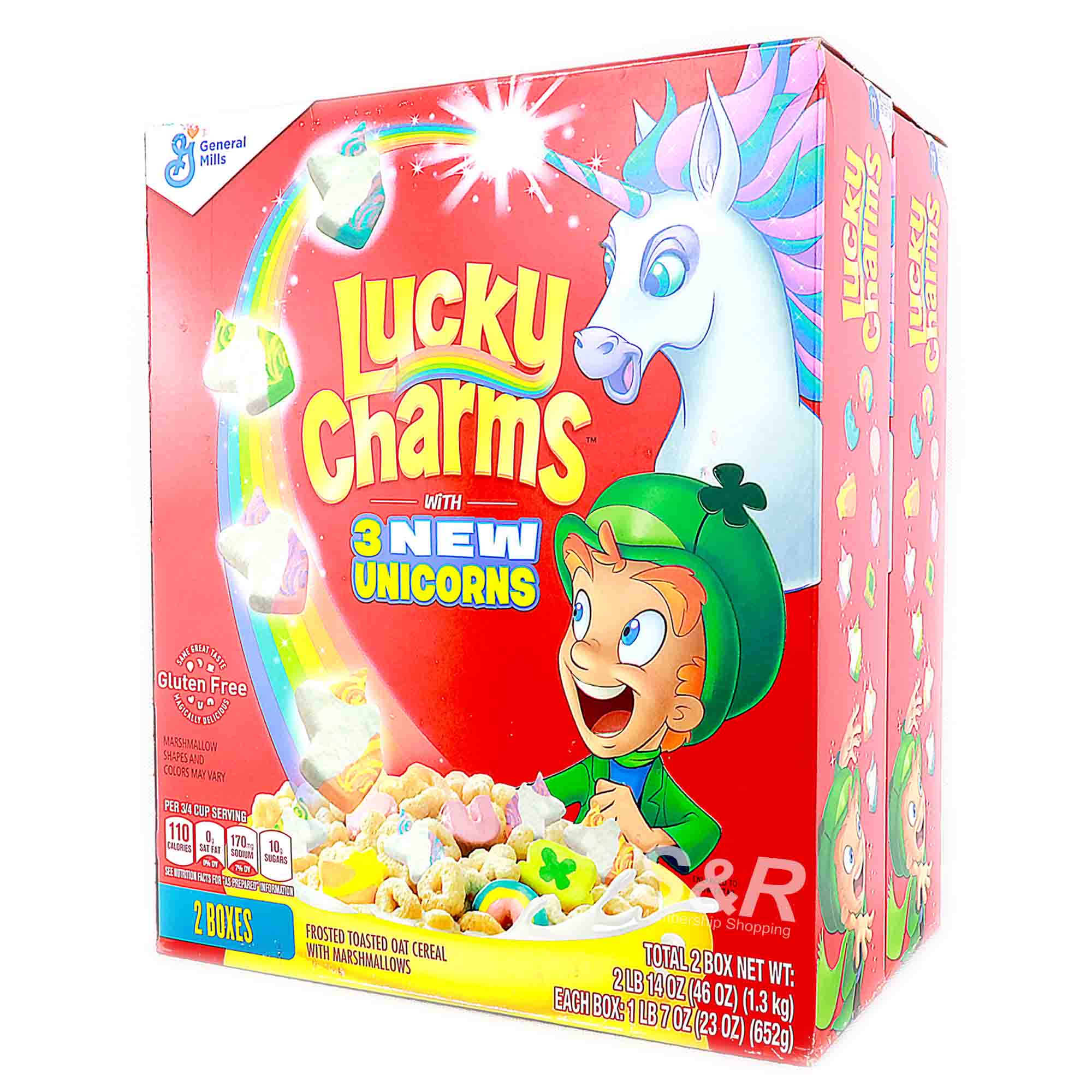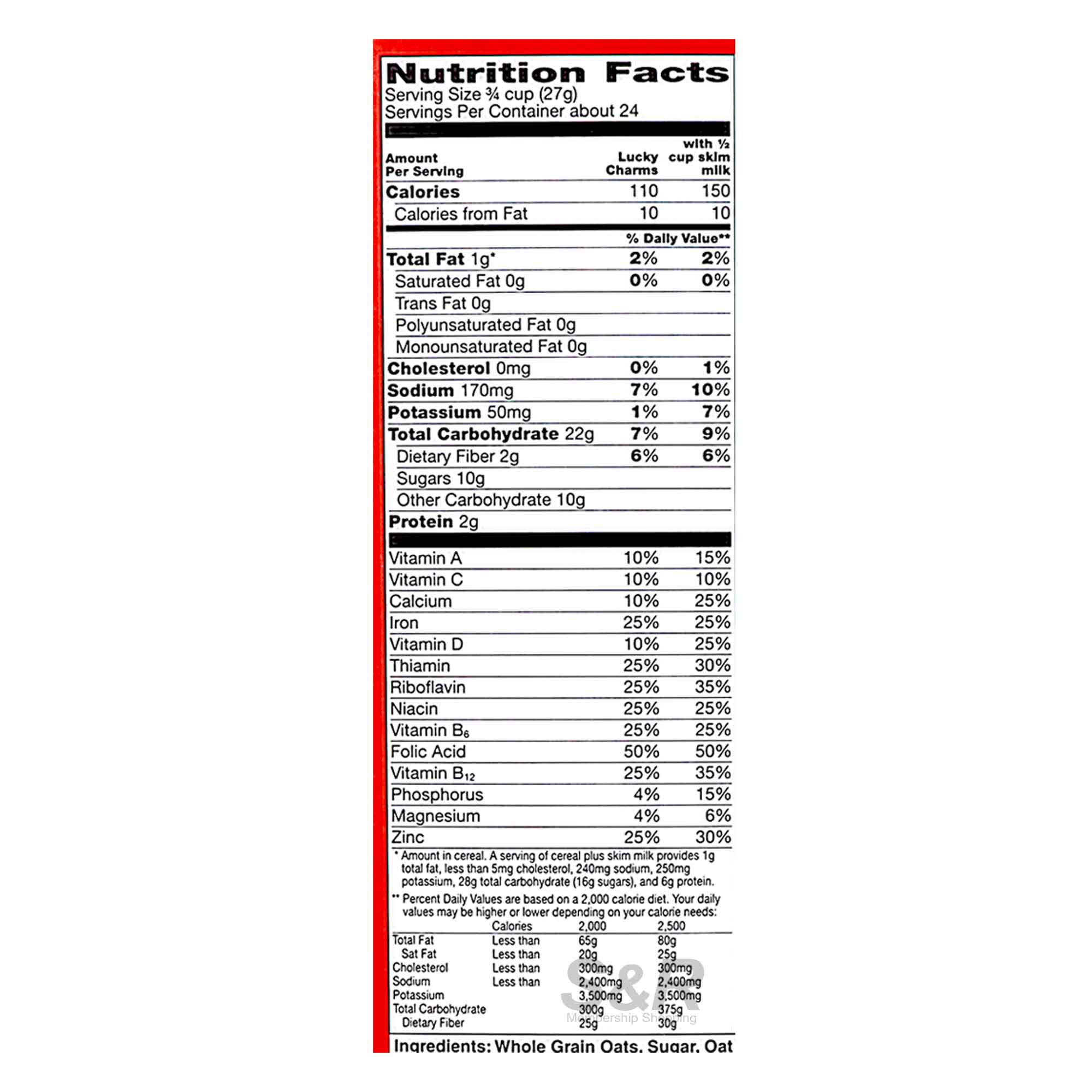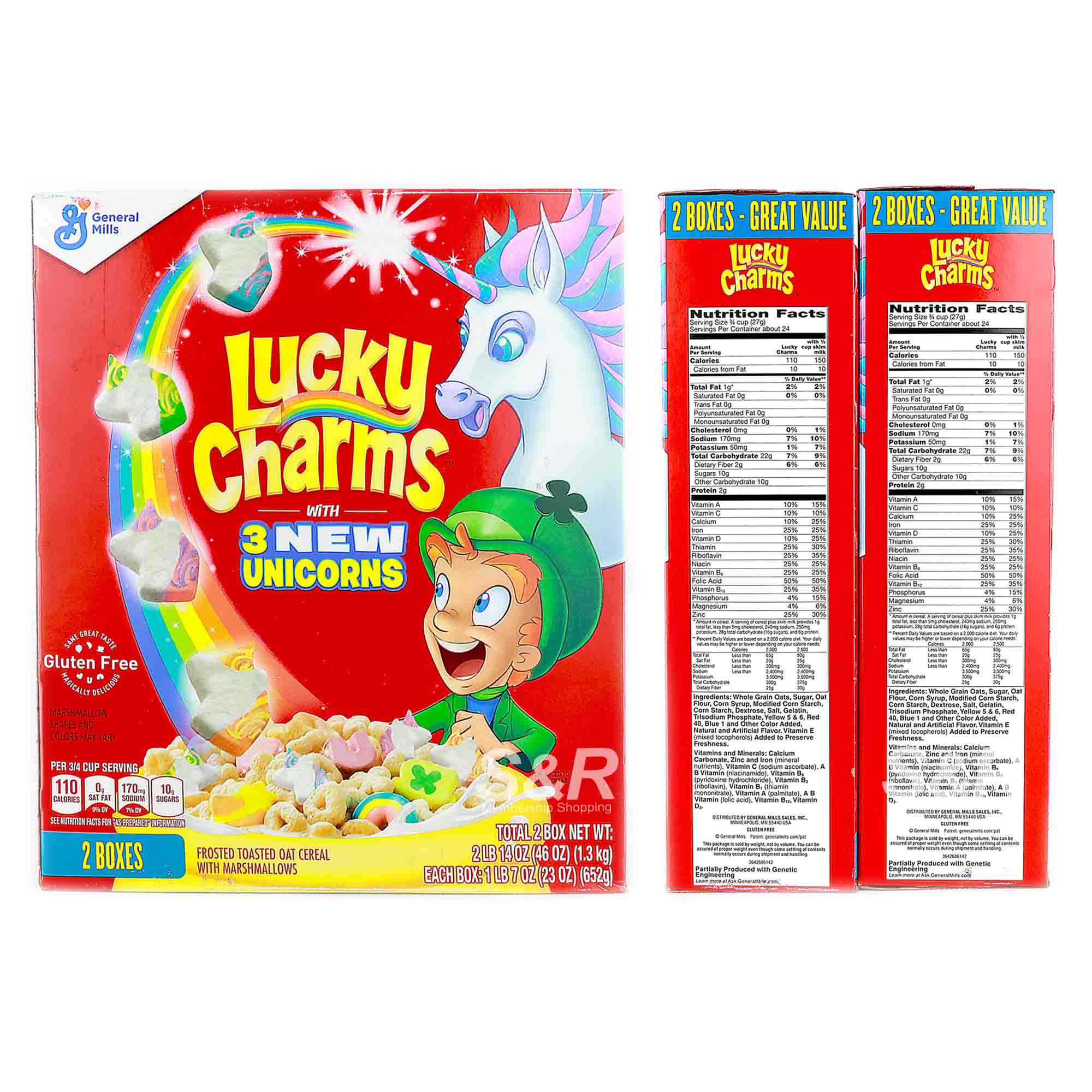 General Mills Lucky Charms Frosted Toasted Oat Cereal 2 boxes
Features:
Multi-pack (2 bags)
Frosted toasted oat cereal with marshmallows,652g each cereal box
Gluten Free
Sweet and crunchy
Product of USA
Actual Weight: 1.58 KGs
Product Dimensions: 12 x 6.69 x 10
---
A big day ahead of you? You have a big presentation in your class? Don't worry! You'll get all the luck that you need for that big shot of yours. Green Mills offers a hefty bowl of Lucky Charms for you to munch on before your big moment. No kidding! Lucky Charm Frosted Toasted Oat Cereal is the breakfast meal for you, to gain that extra confidence that you badly need!

Pop the box open and experience the interweaving of crunch and sweetness all in one bowl, put together by your creamy, and silky cold glass of milk. In every bite, you will definitely more prepared for your huge event. Be in the game with its magical taste. The unicorn-shaped cereals really draw all the luck in the Universe just for you! Get it now at S&R Membership Shopping!

Consume upon opening.

Store in a dry, cool place.

Shelf life may last up to 6-8 months if stored in a favorable area and refrigerated. Store inside a tightly sealed container.