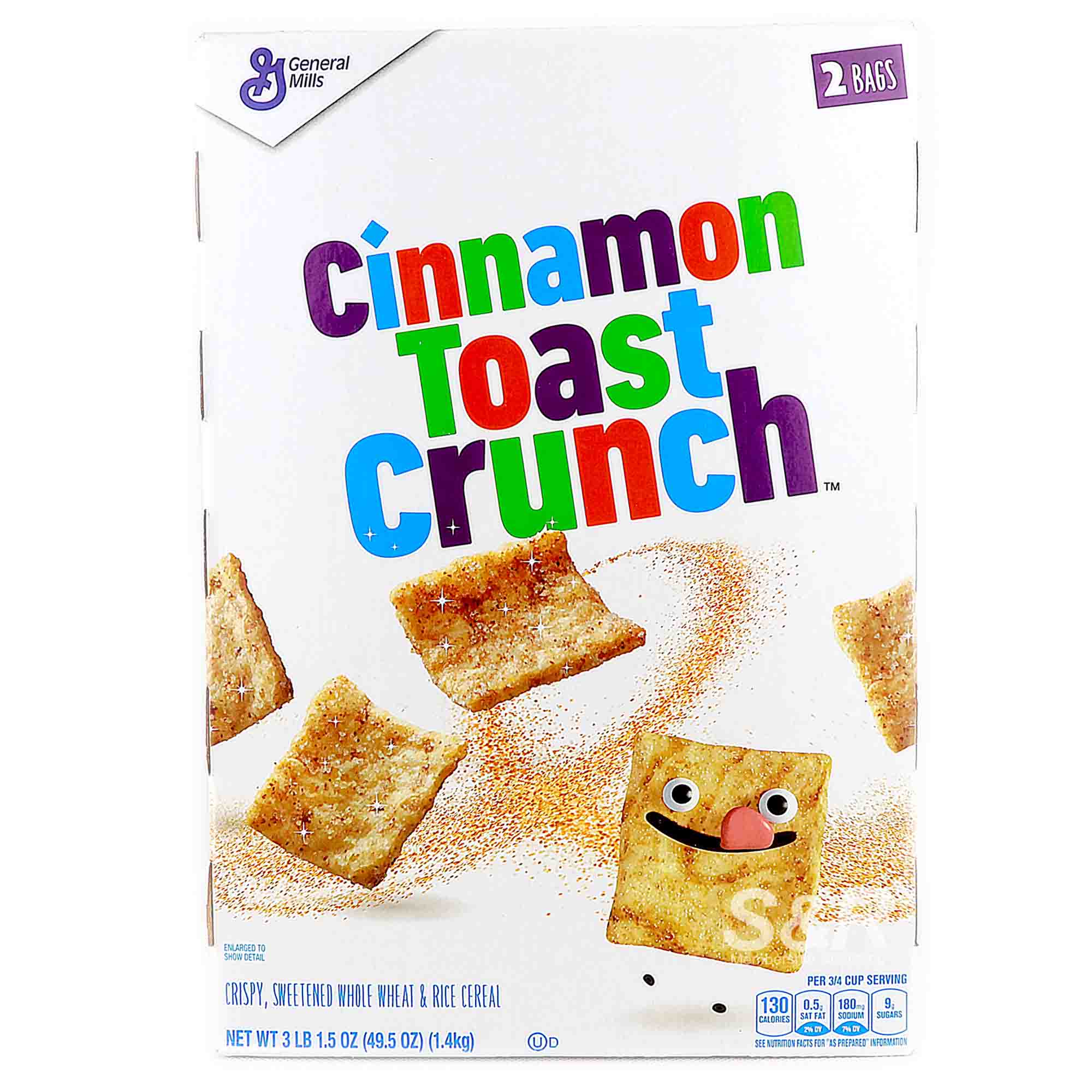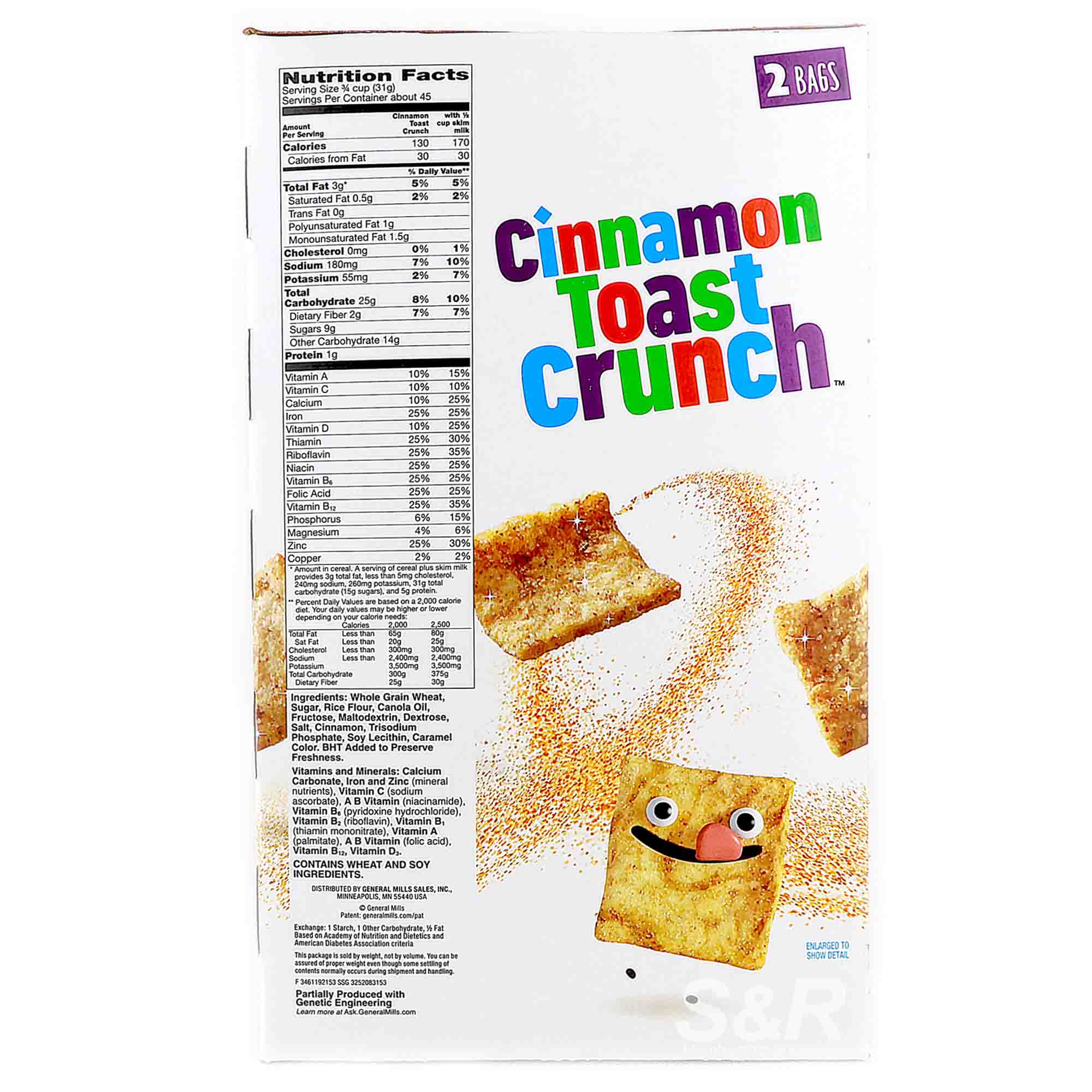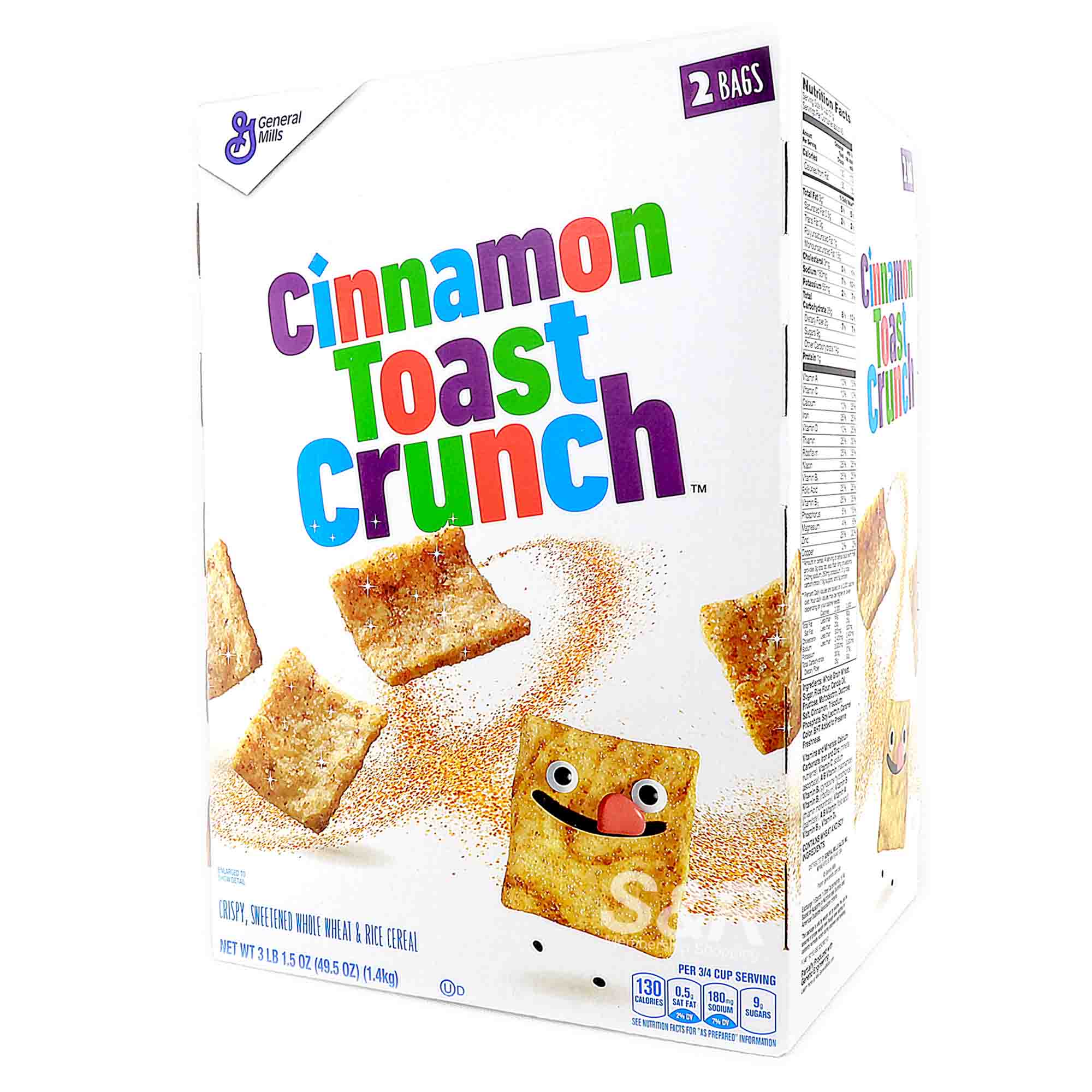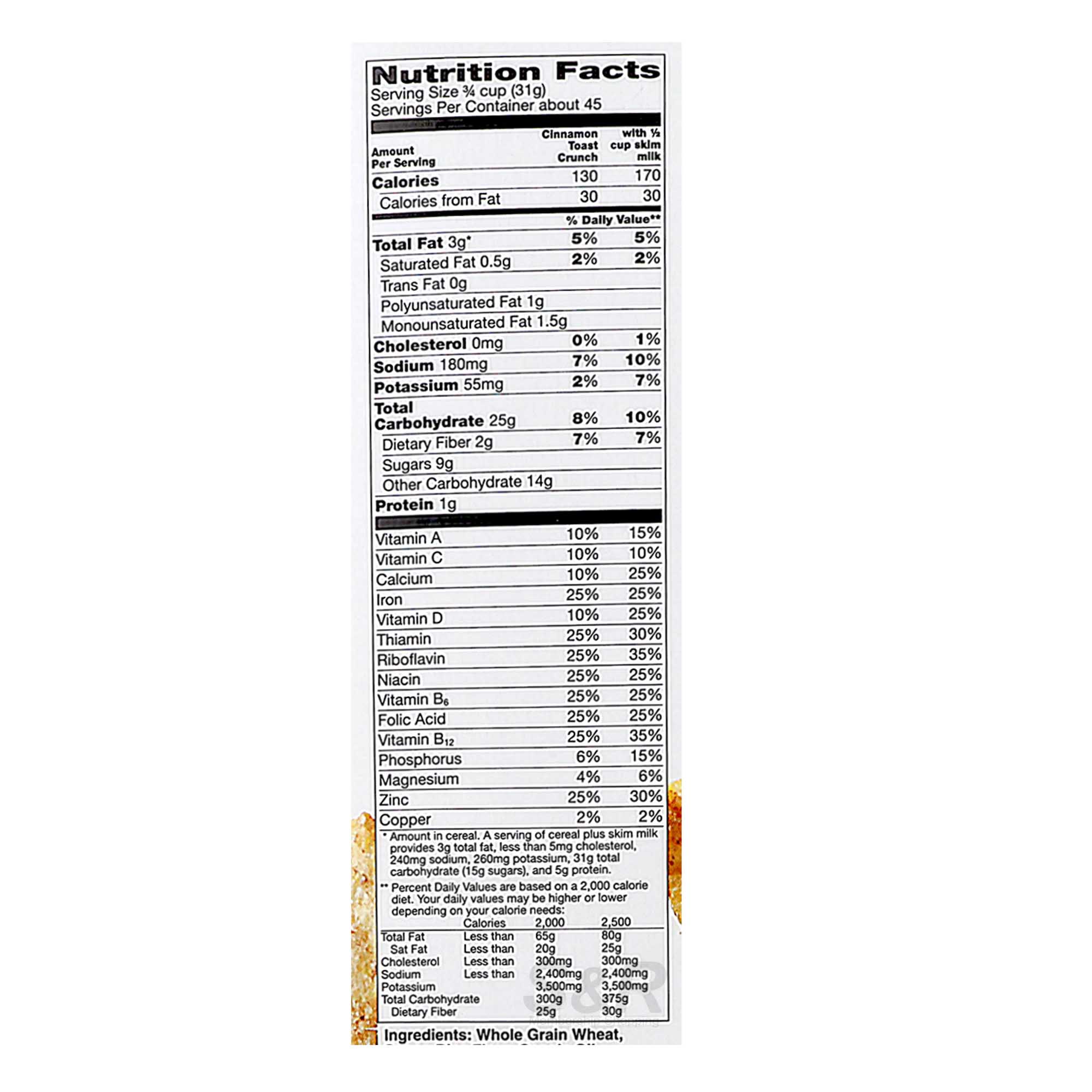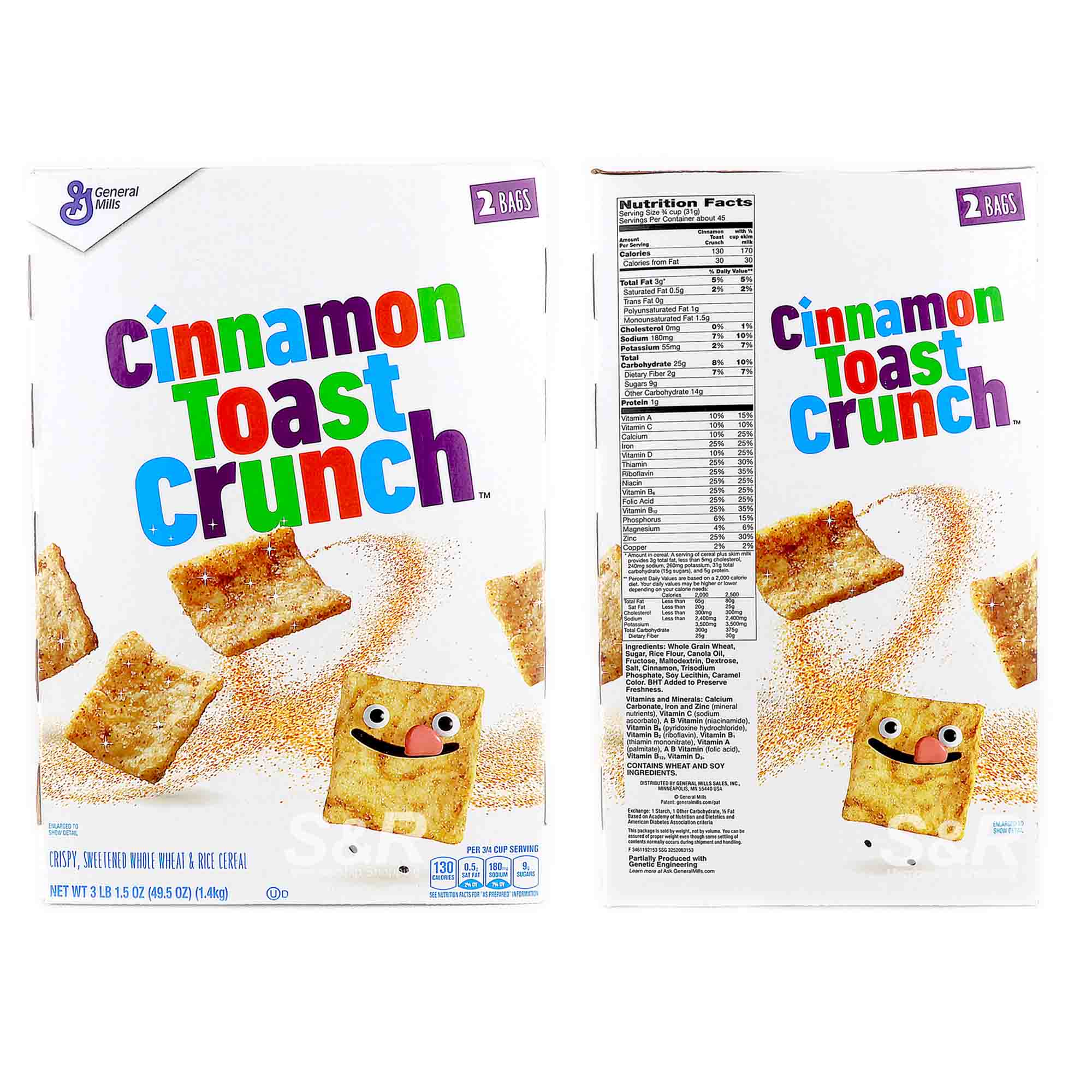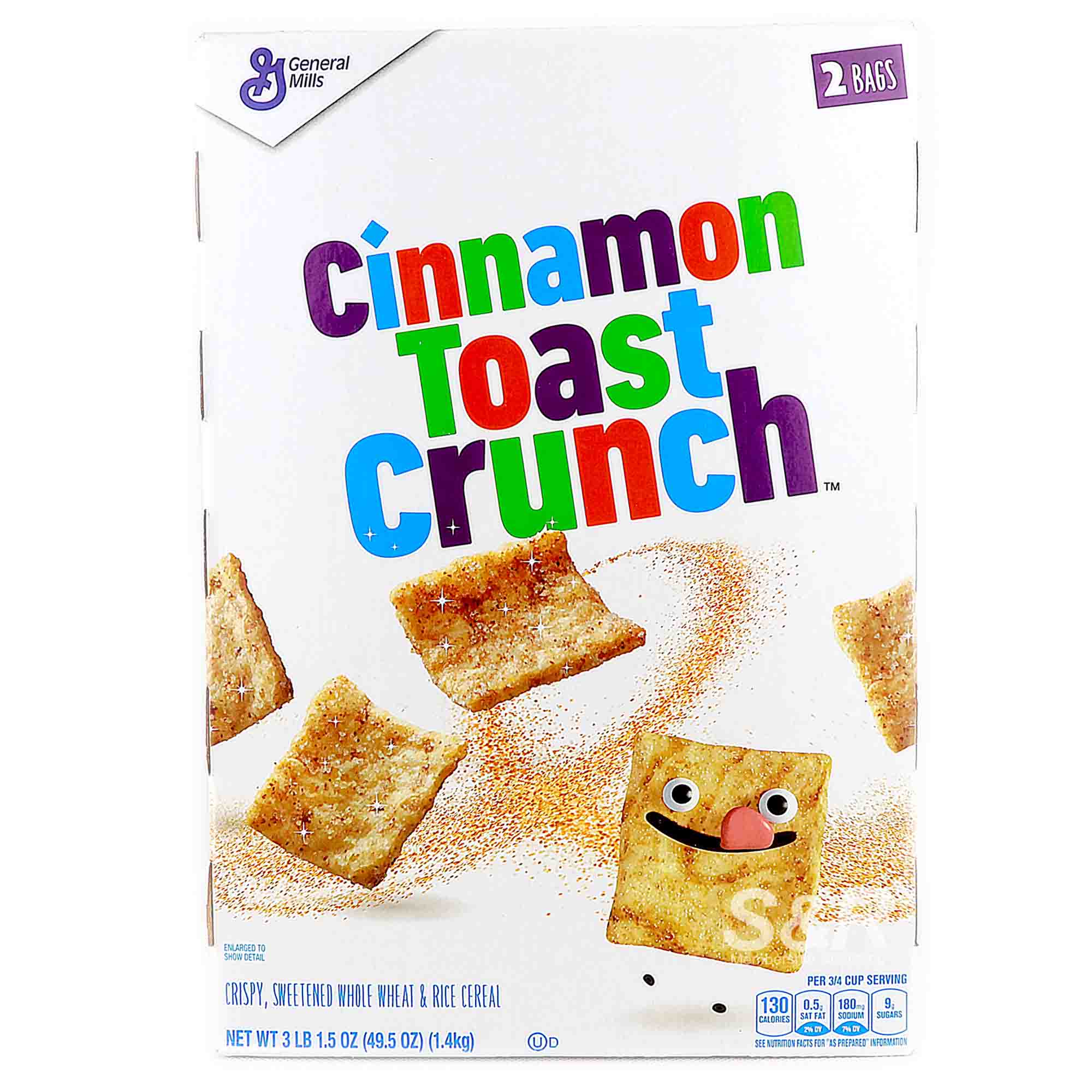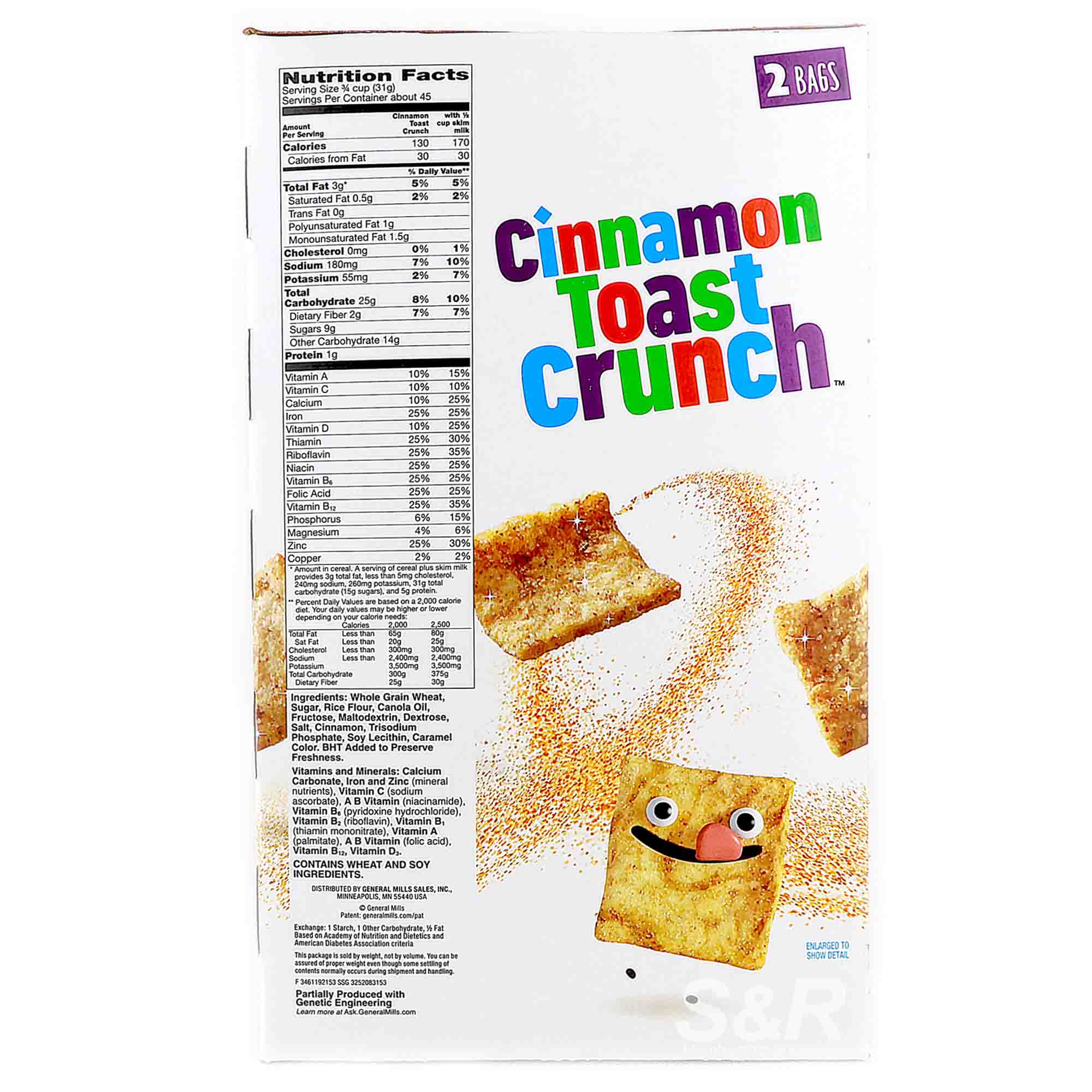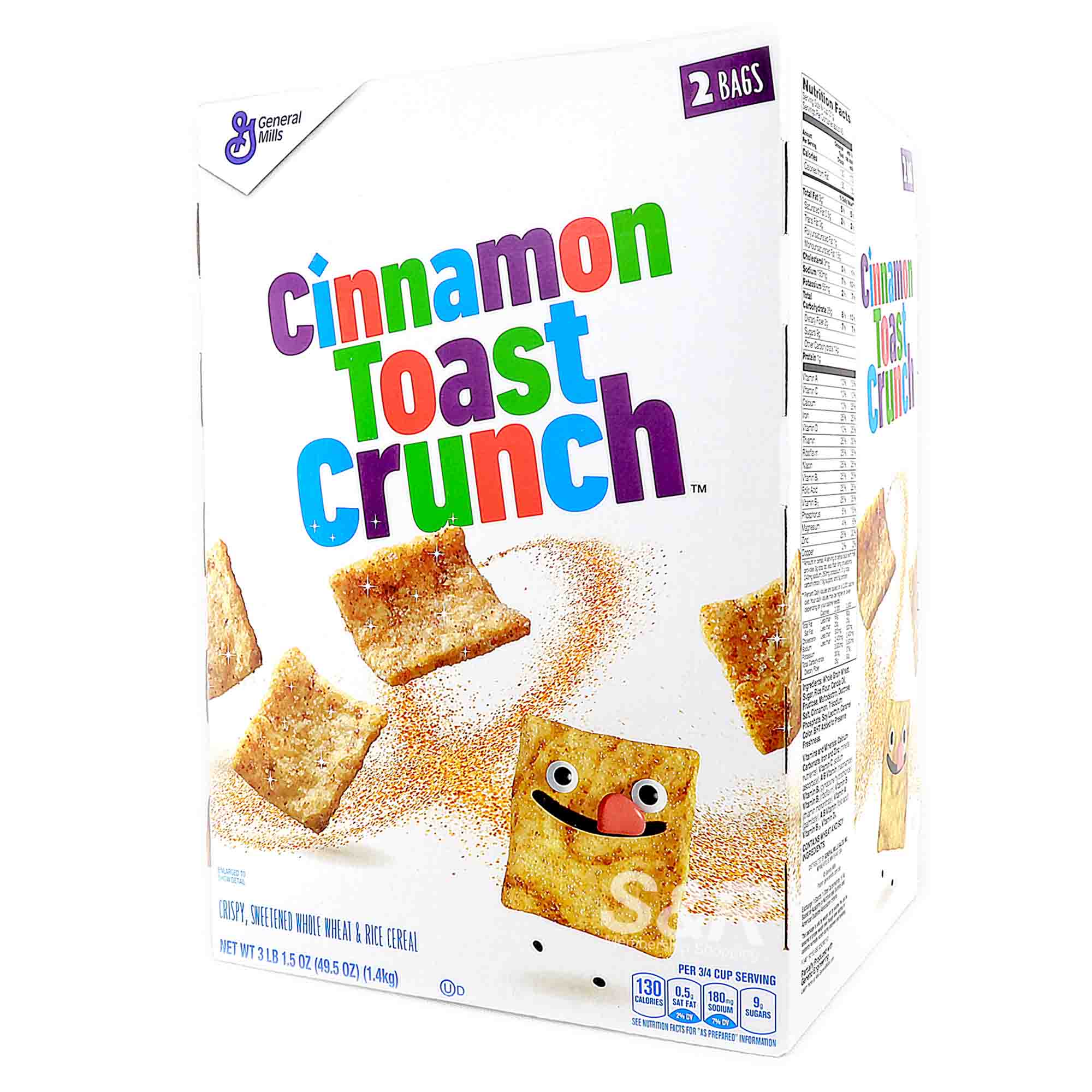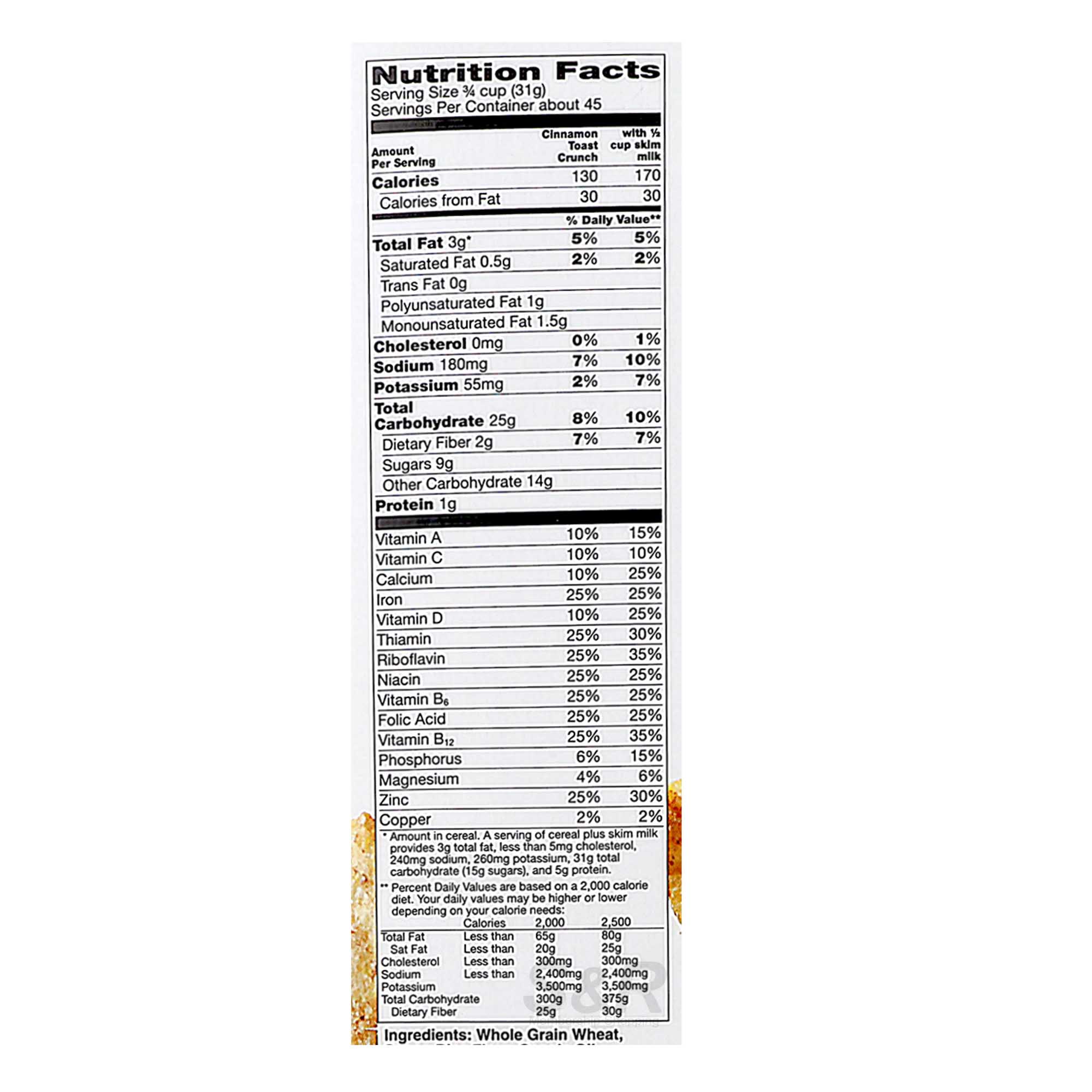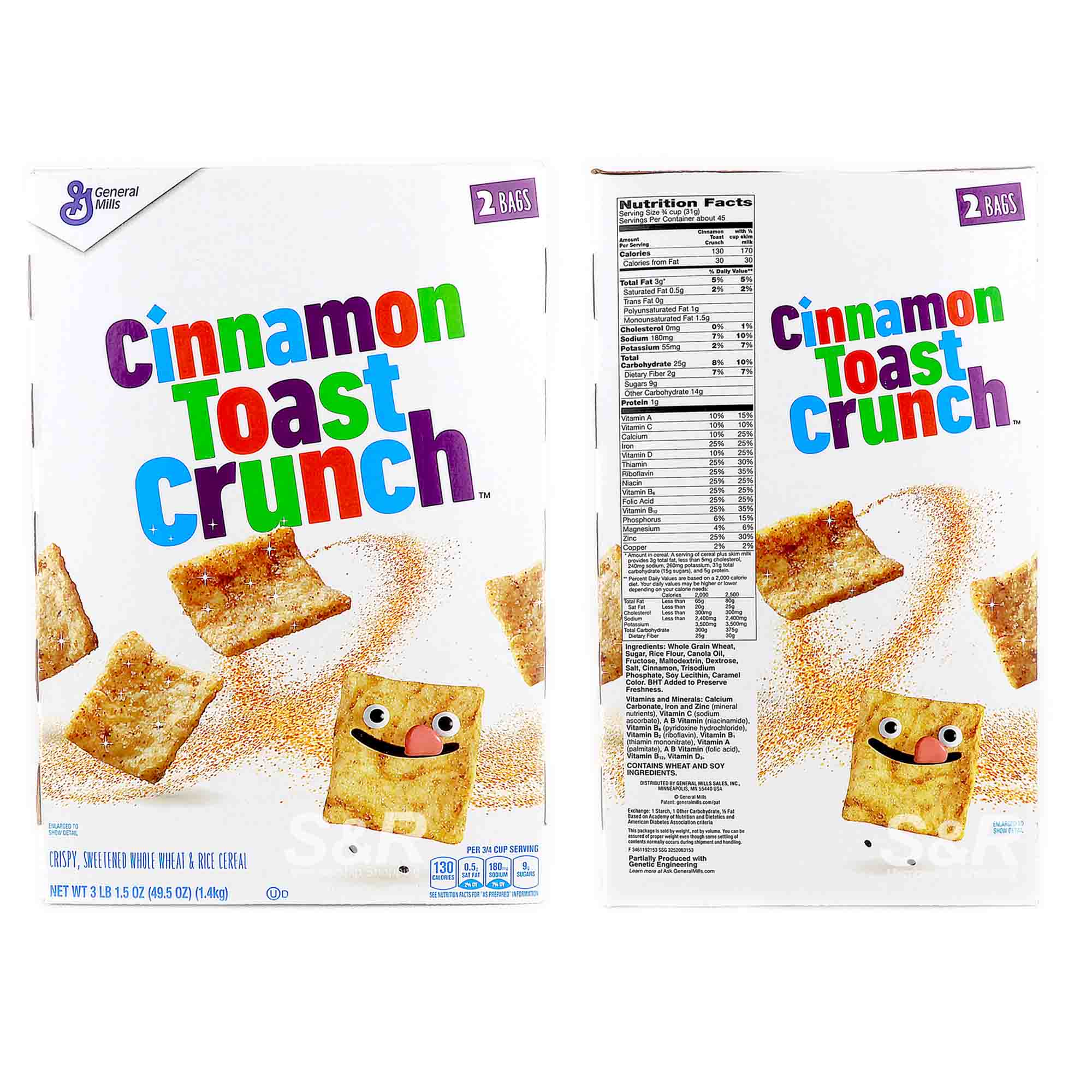 General Mills Cinnamon Toast Crunch 1.4kg
Features:
Multi-pack (2 pieces)
Cinnamon flavored wheat and rice breakfast cereal in one cereal box
Crispy, sweetened whole wheat & rice cereal
Contains wheat and soy
Product of USA
Actual Weight: 1.71 KGs
Product Dimensions: 8 x 7 x 11.57
---
Come on, you know the only way to start your day great is with a good bowl of cinnamon! It's a hate-it-or-love-it spice that some people repel and some people truly loves, but one thing's for sure, it's best to mix with your usual toast crunch! A new taste bud adventure brought to you by the classic breakfast cereal maker that has been making the mornings of a lot of people better! General Mills Cinnamon Toast Crunch is your morning tummy energizer.

Start it with a banging crunch and spice that are best paired with your cold milk. The silkiness of your milk, and the crunch of your cinnamon toast will dance around your tongue, and that we are sure that it's a good feeling to have in the morning. It will leave you wanting for more without you, being aware of it. So, what are you waiting for? Make breakfast more exciting, and get it now at S&R Membership Shopping!

Consume upon opening.

Store in a dry, cool place.

Shelf life may last up to 6-8 months if stored in a favorable area and refrigerated. Store inside a tightly sealed container.