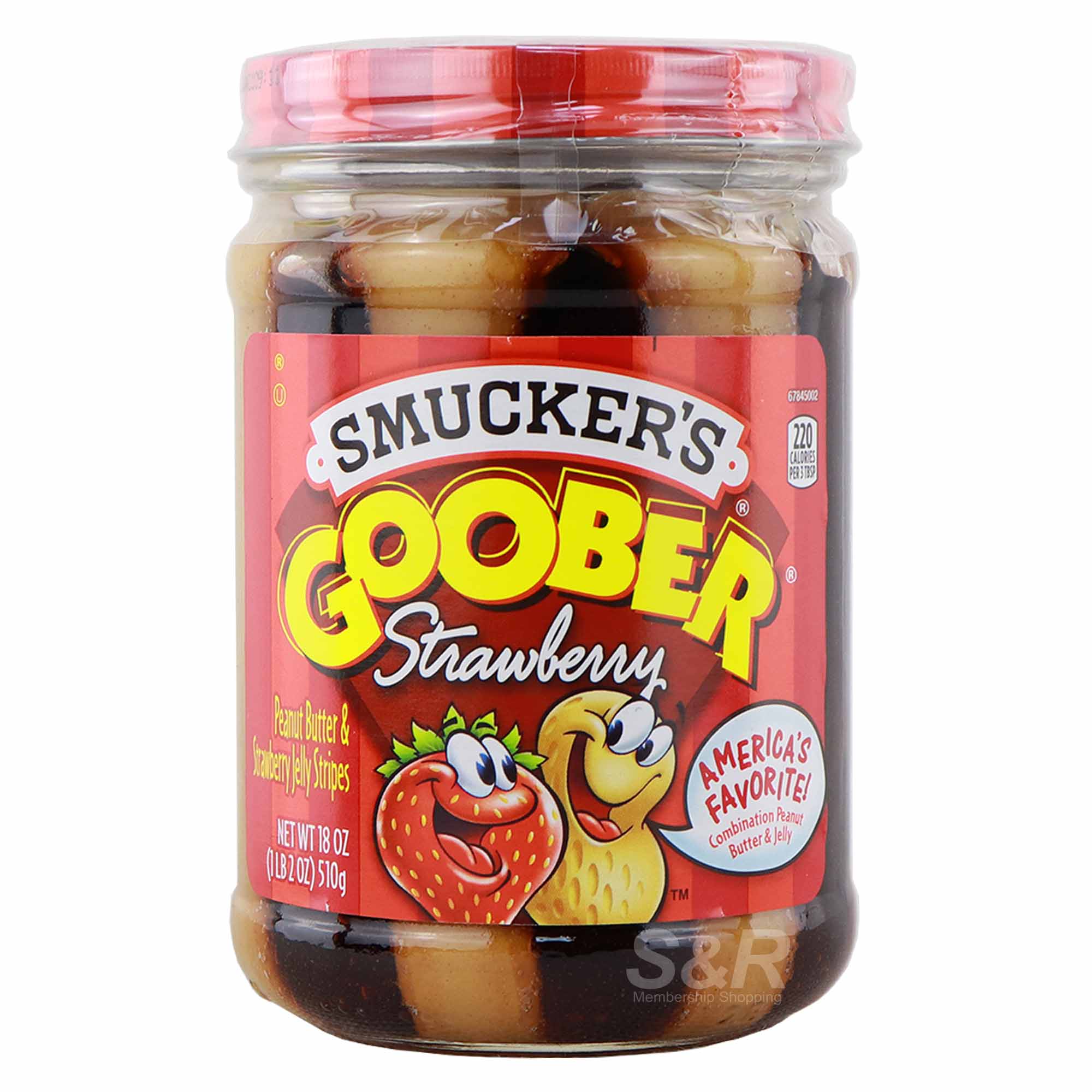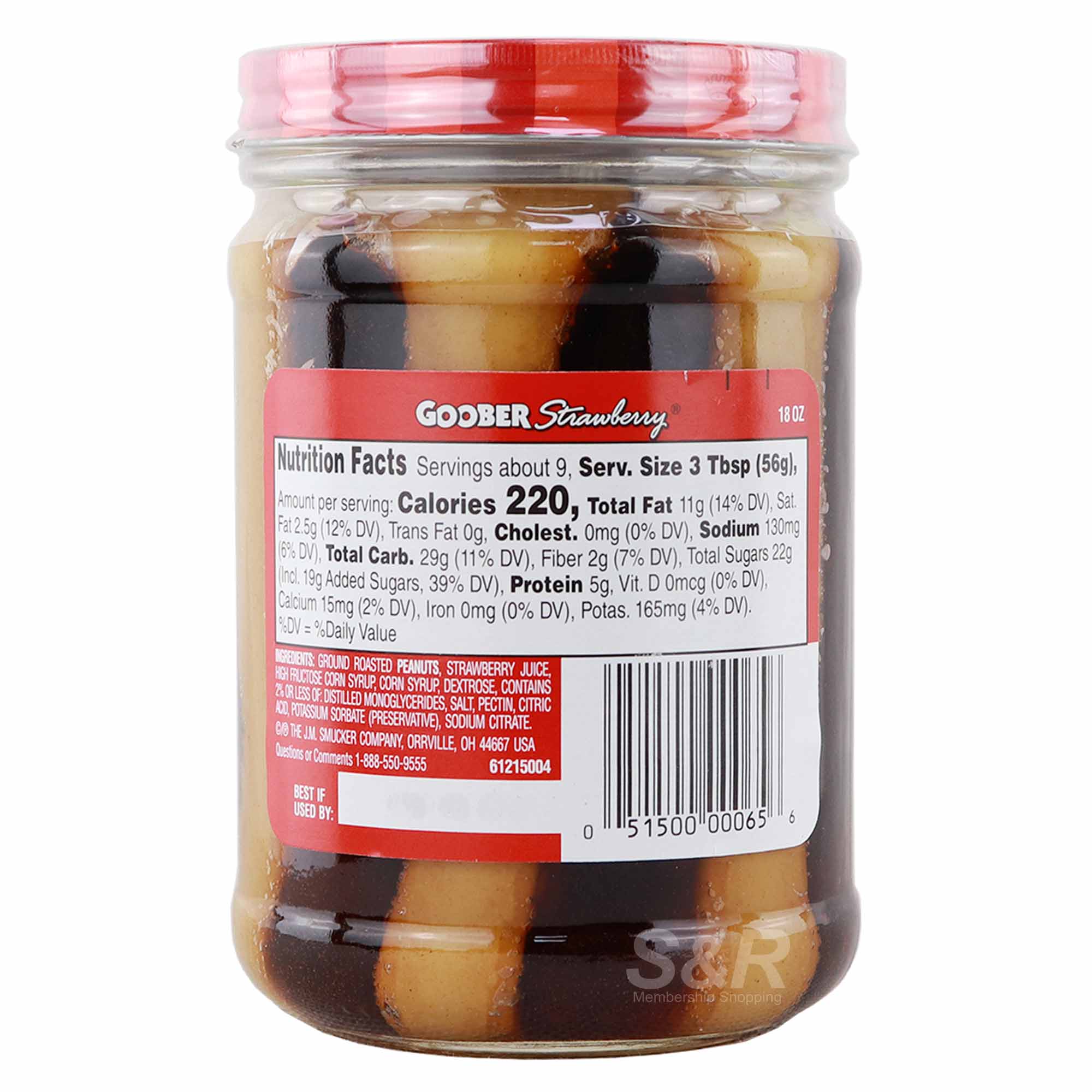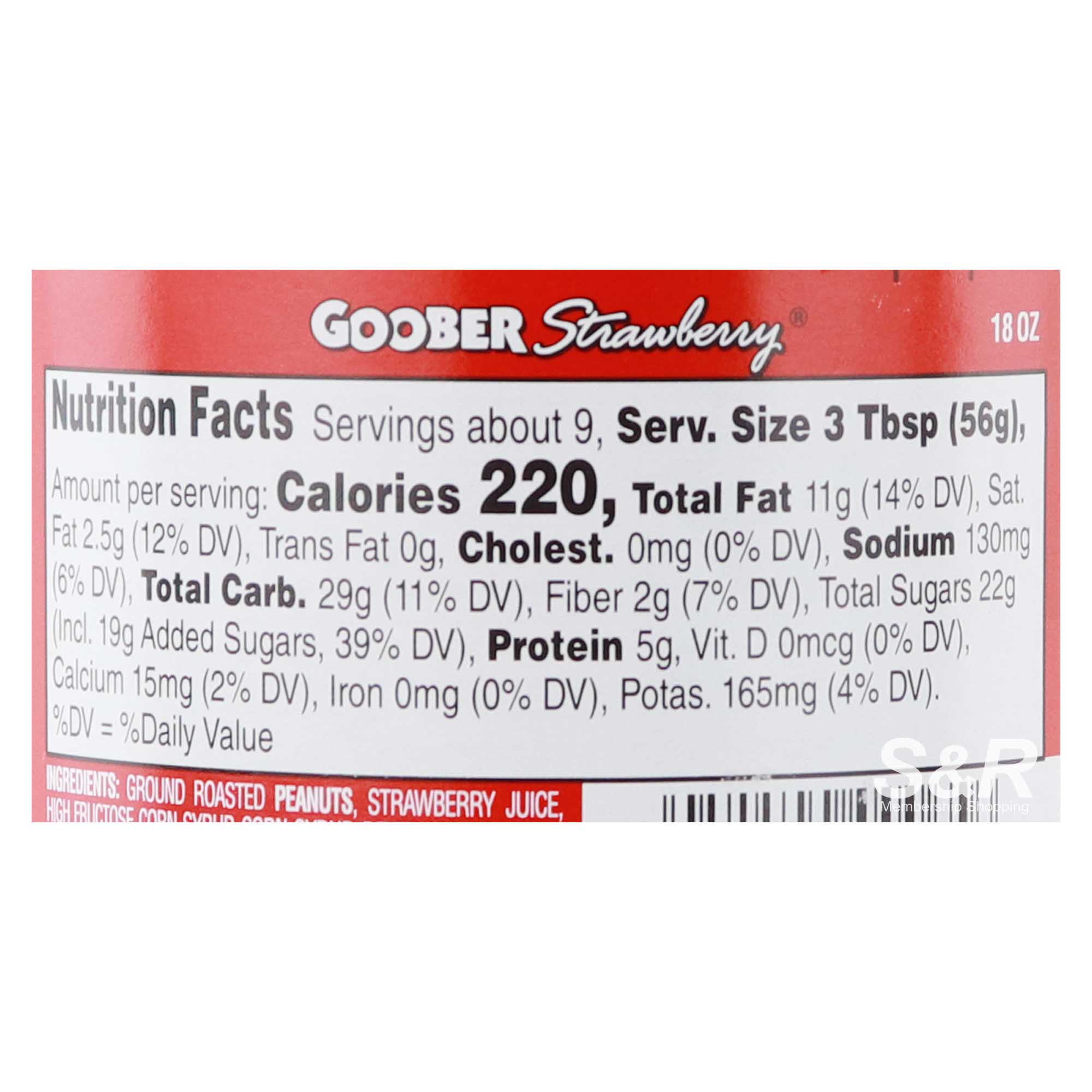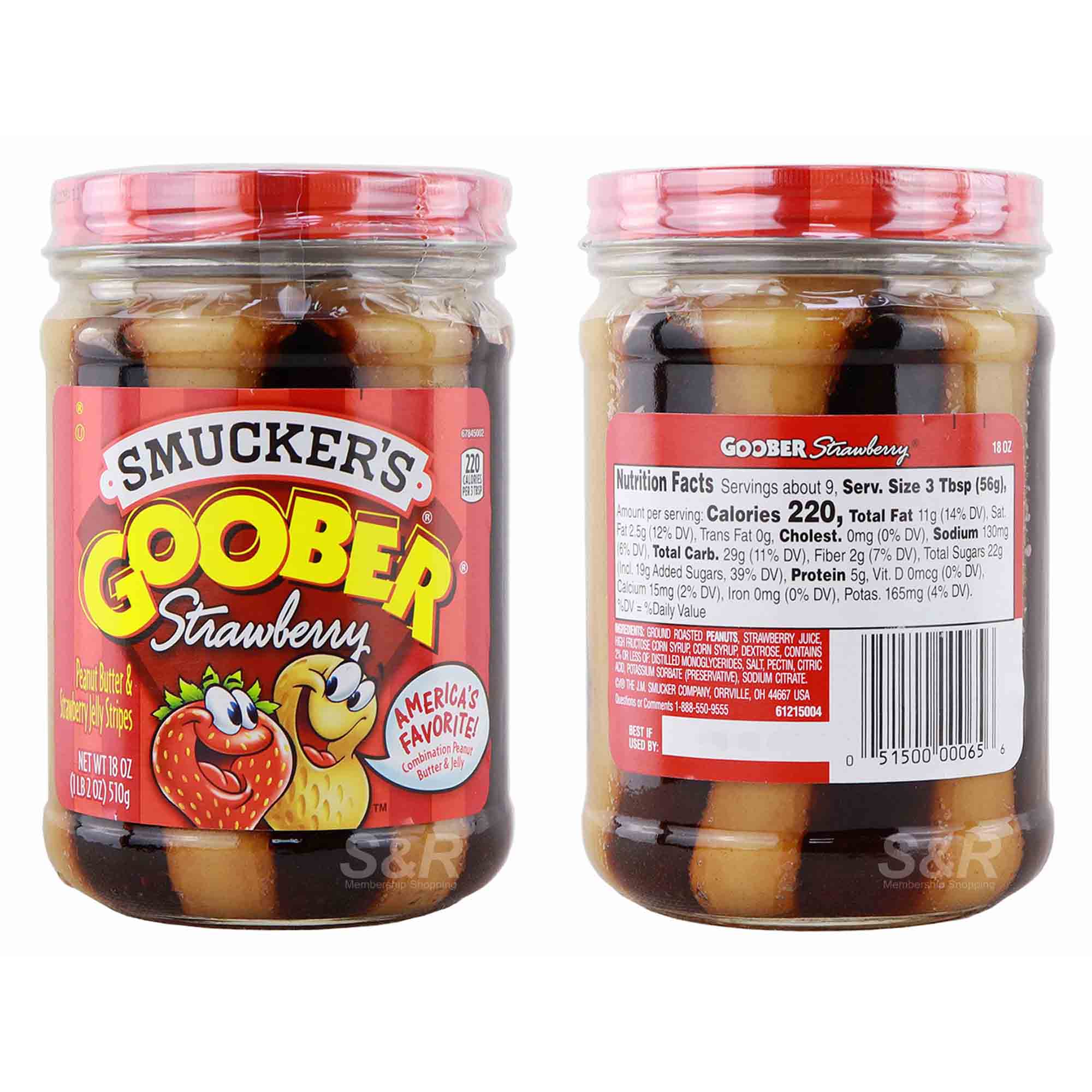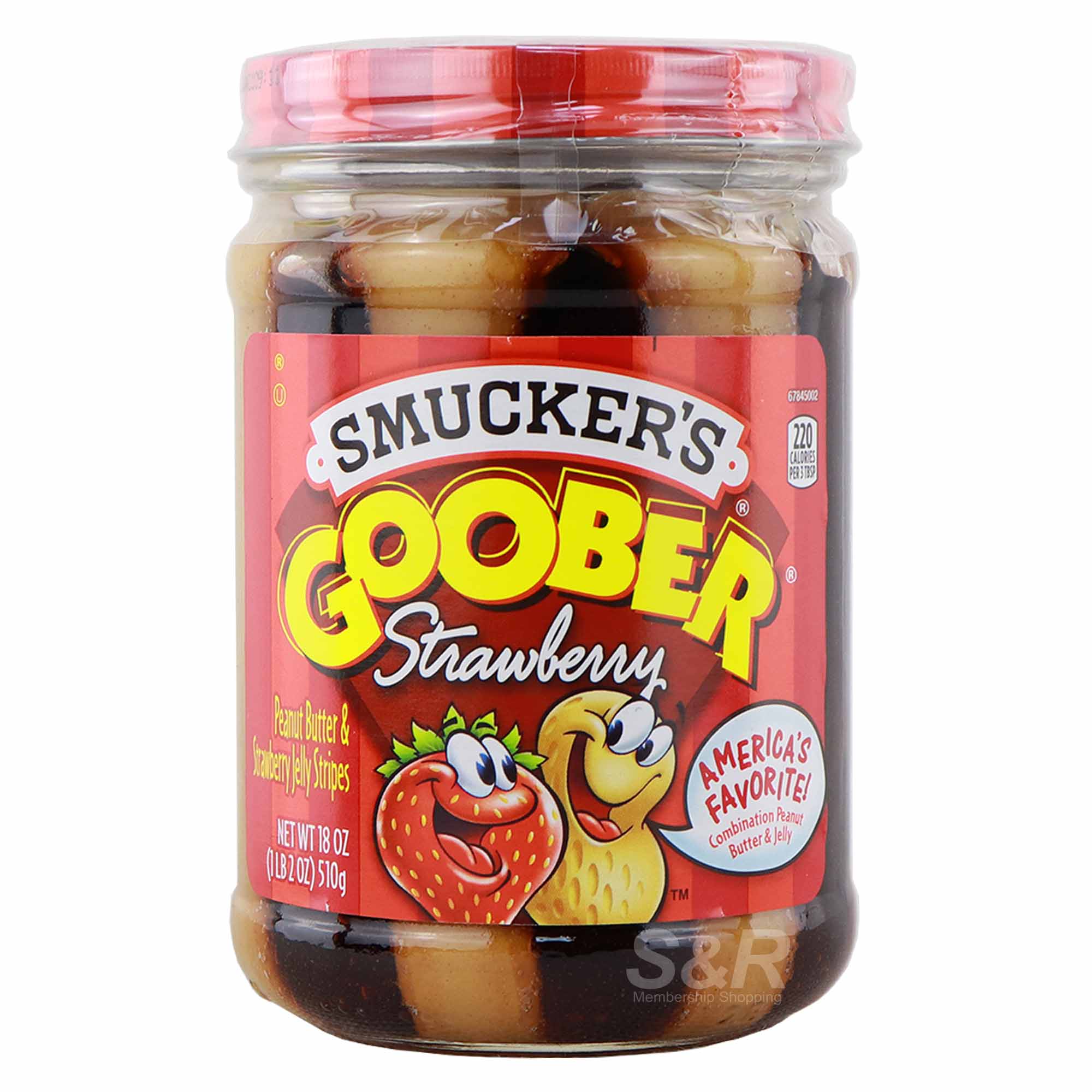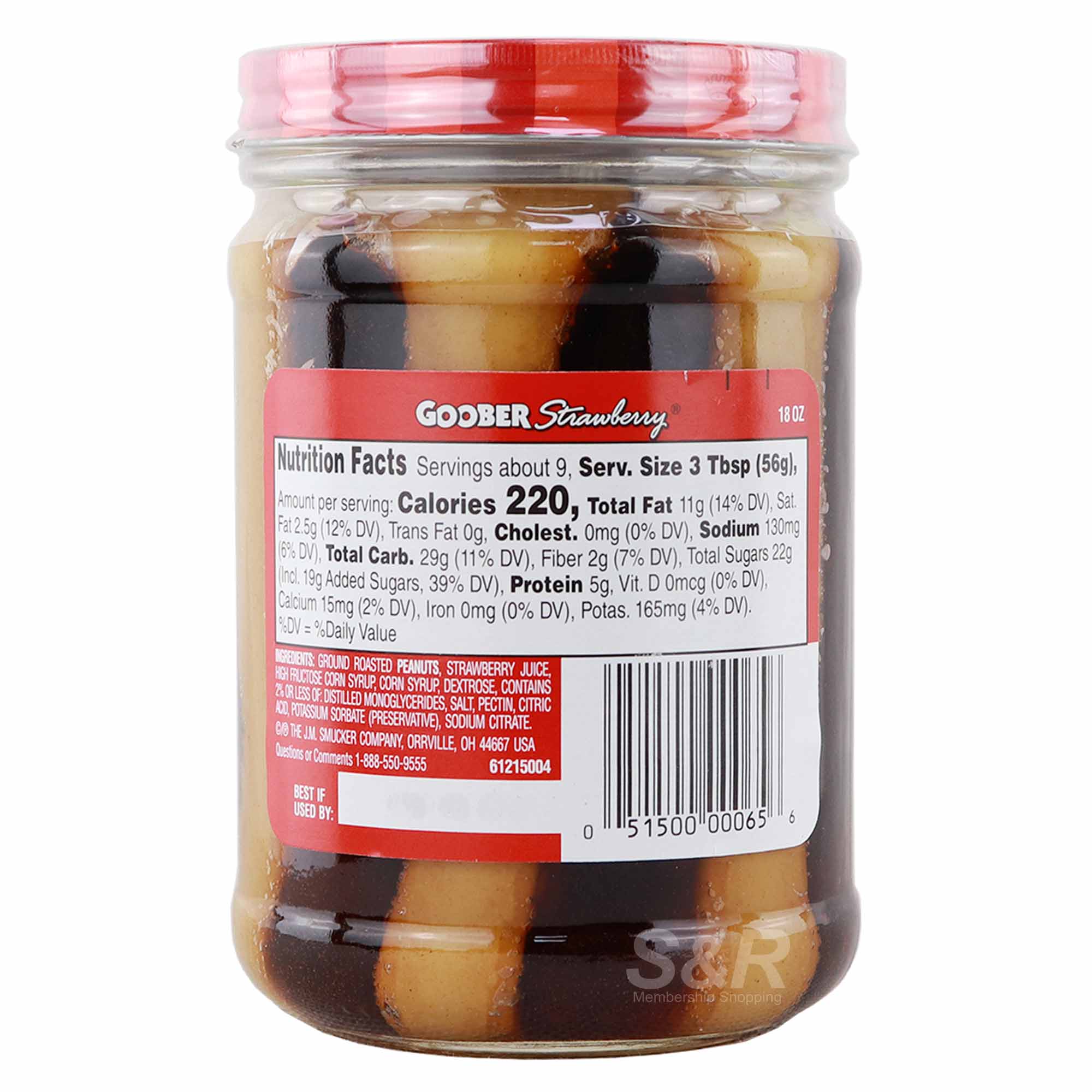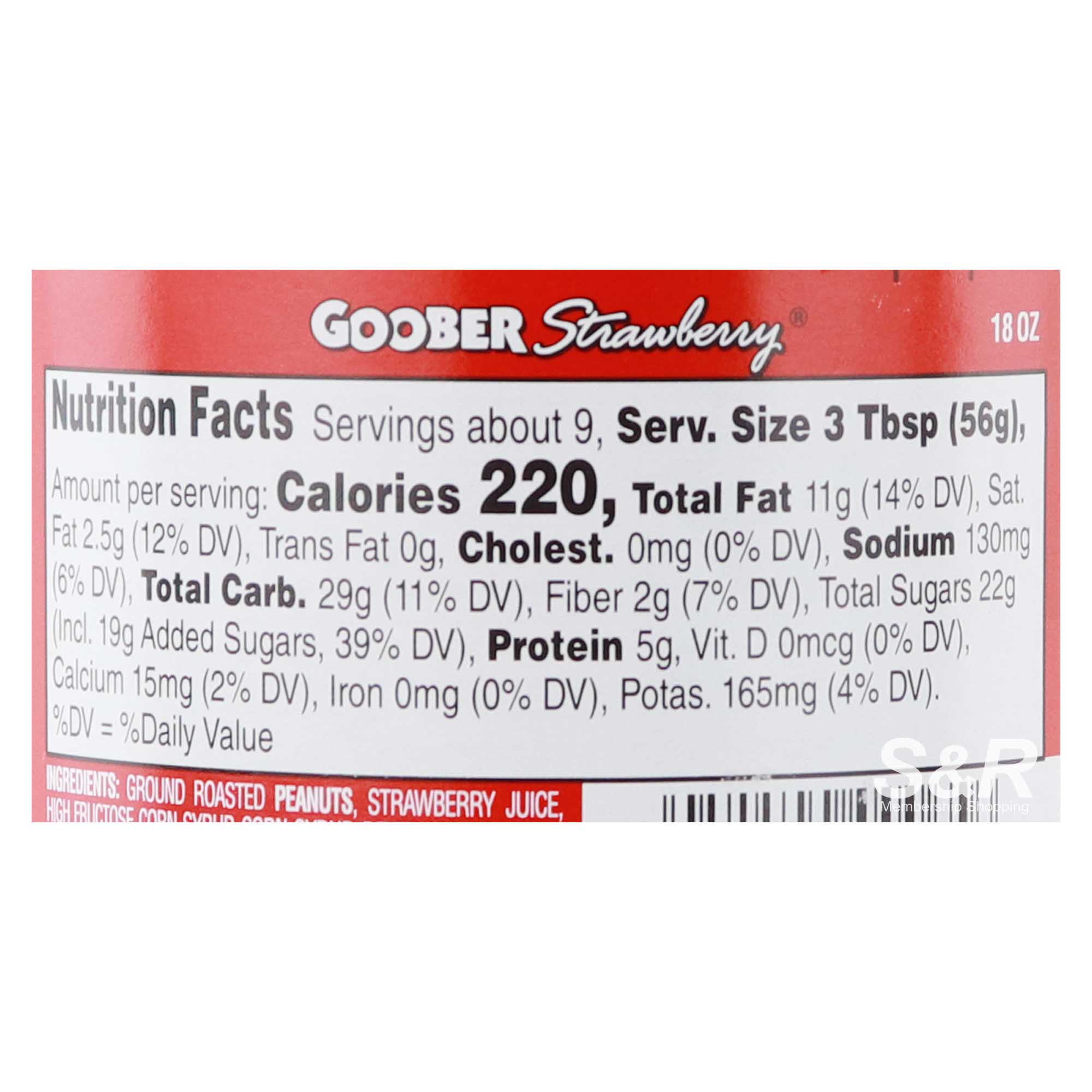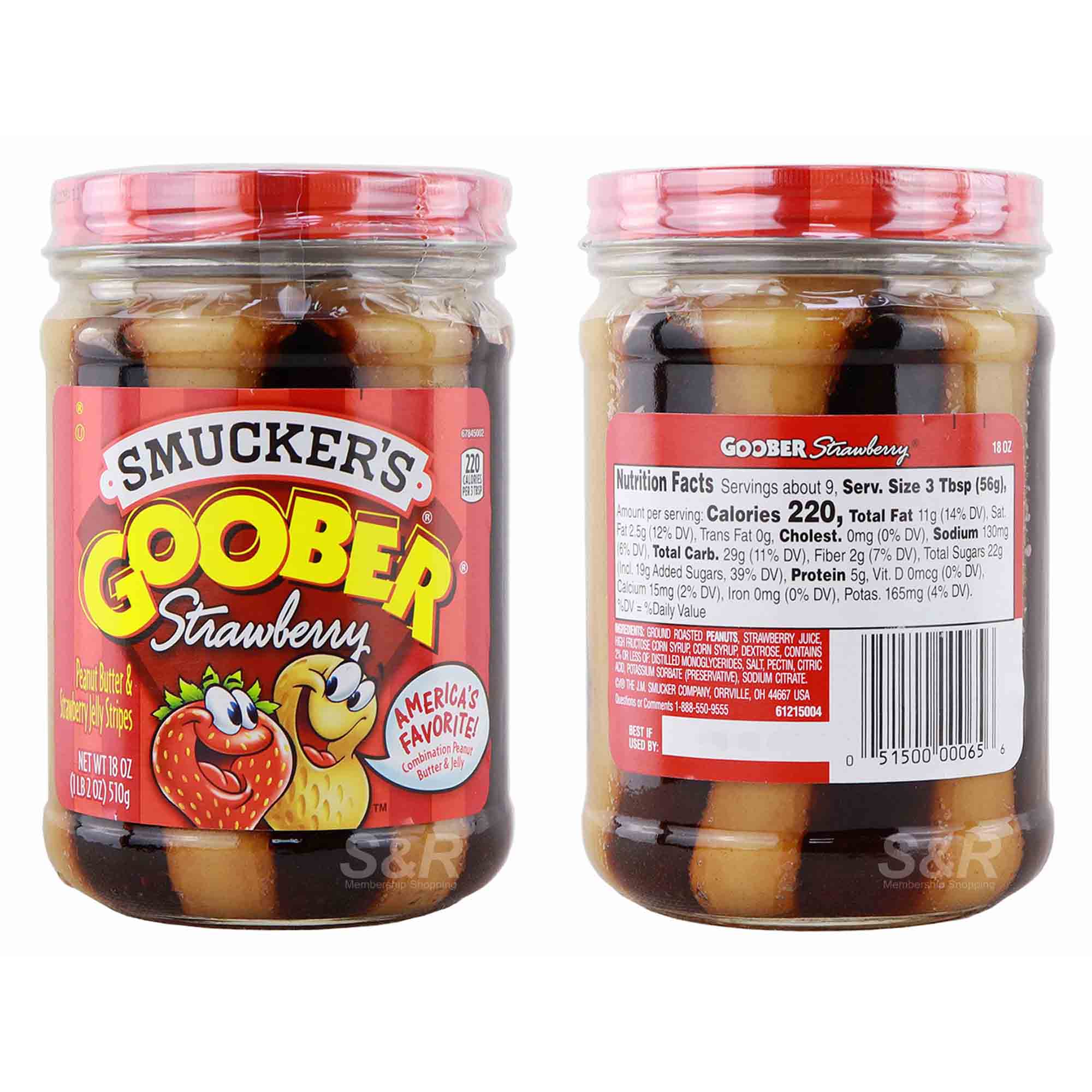 Smucker's Goober Strawberry Peanut Butter 510g
Features:
Single Item
Flavored Peanut Butter Spread in 1 glass jar
America's Favorite combination of Peanut Butter & Jelly
Peanut butter & Strawberry Jelly Stripes
Product of USA
Actual Weight: 0.8 KGs
Product Dimensions: 3.14 x 3.14 x 5
---
Smuck that, all on our bread. Smuck that! Give us some more! So much more going on with this peanut butter than the already too obvious striped combo of Velvet and Brown with Smucker's Goober Strawberry Peanut Butter! If you're like us who like to smuck and chuck in peanut butter and jam on your bread, well, BIG high fives! This Peanut Butter gets nods of approval from the 'Muricans, just because it perfectly combines peanut butter and strawberry jelly in one delicious jar.

10/10 would open a jar of Smucker's Goober Strawberry and wouldn't close it again until there's no bread left on the table! Go buy yours now and have the best PB & J you'll ever have!

Contains peanuts. Consume upon opening. Close lid when not in use to maintain freshness. Keep in a cool, dry place.