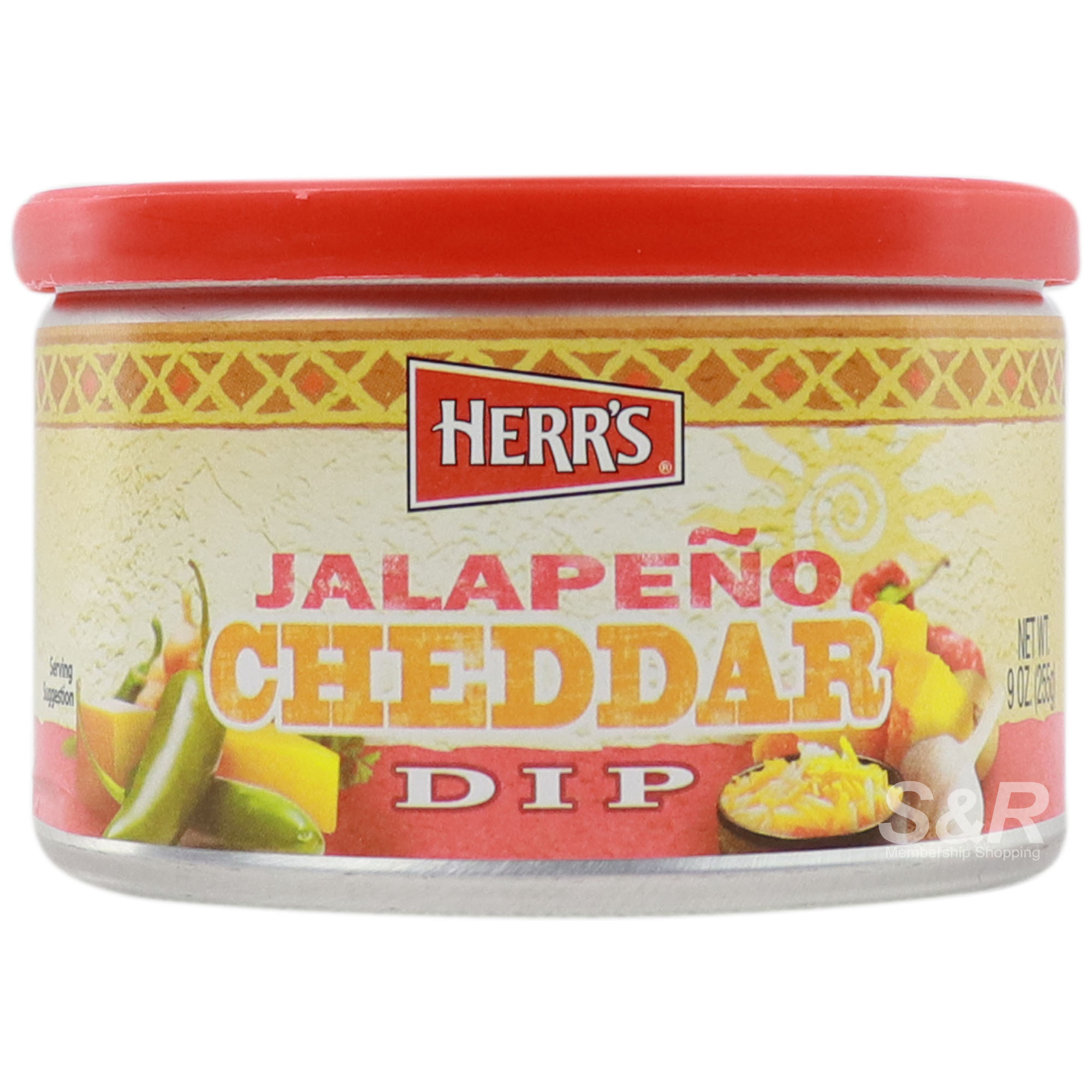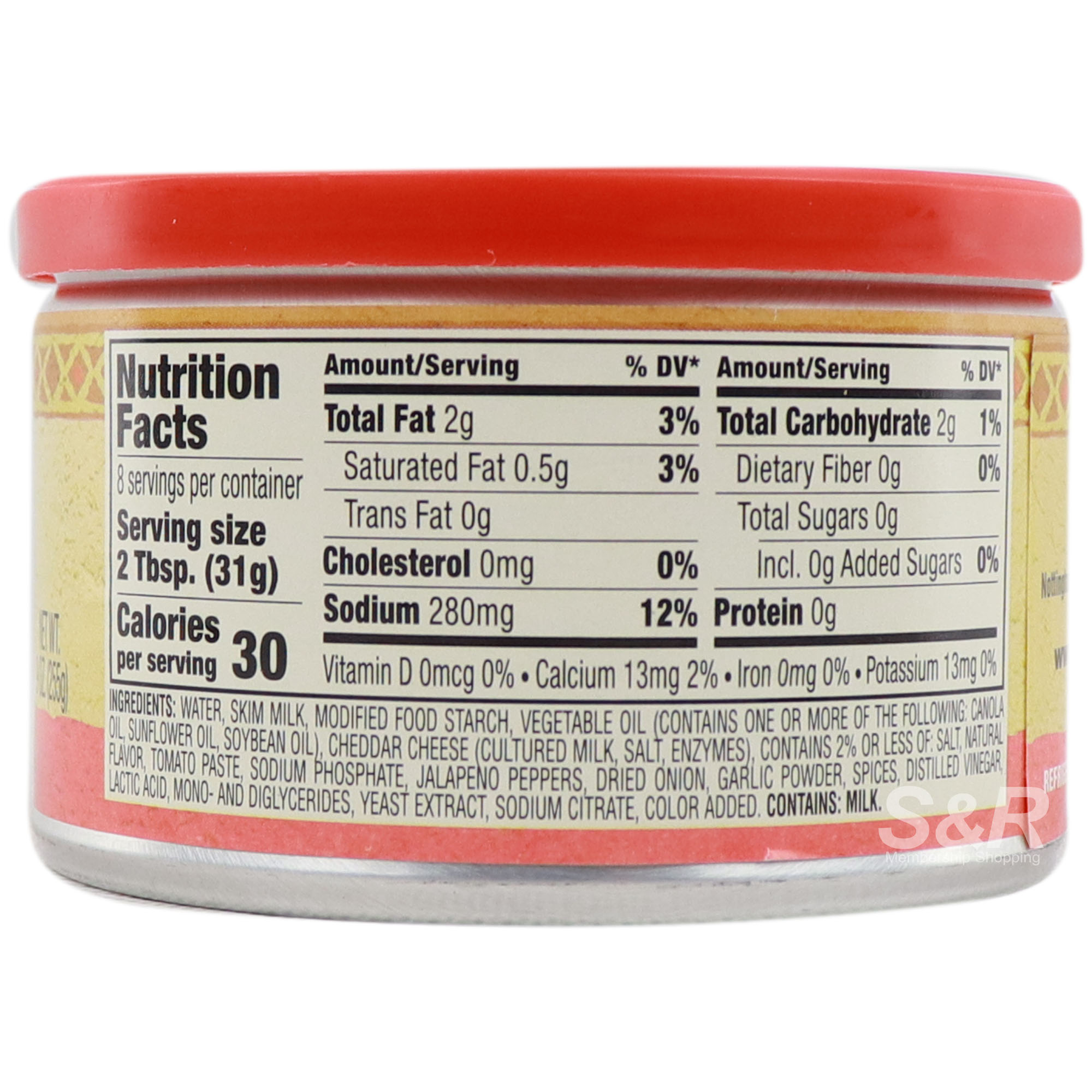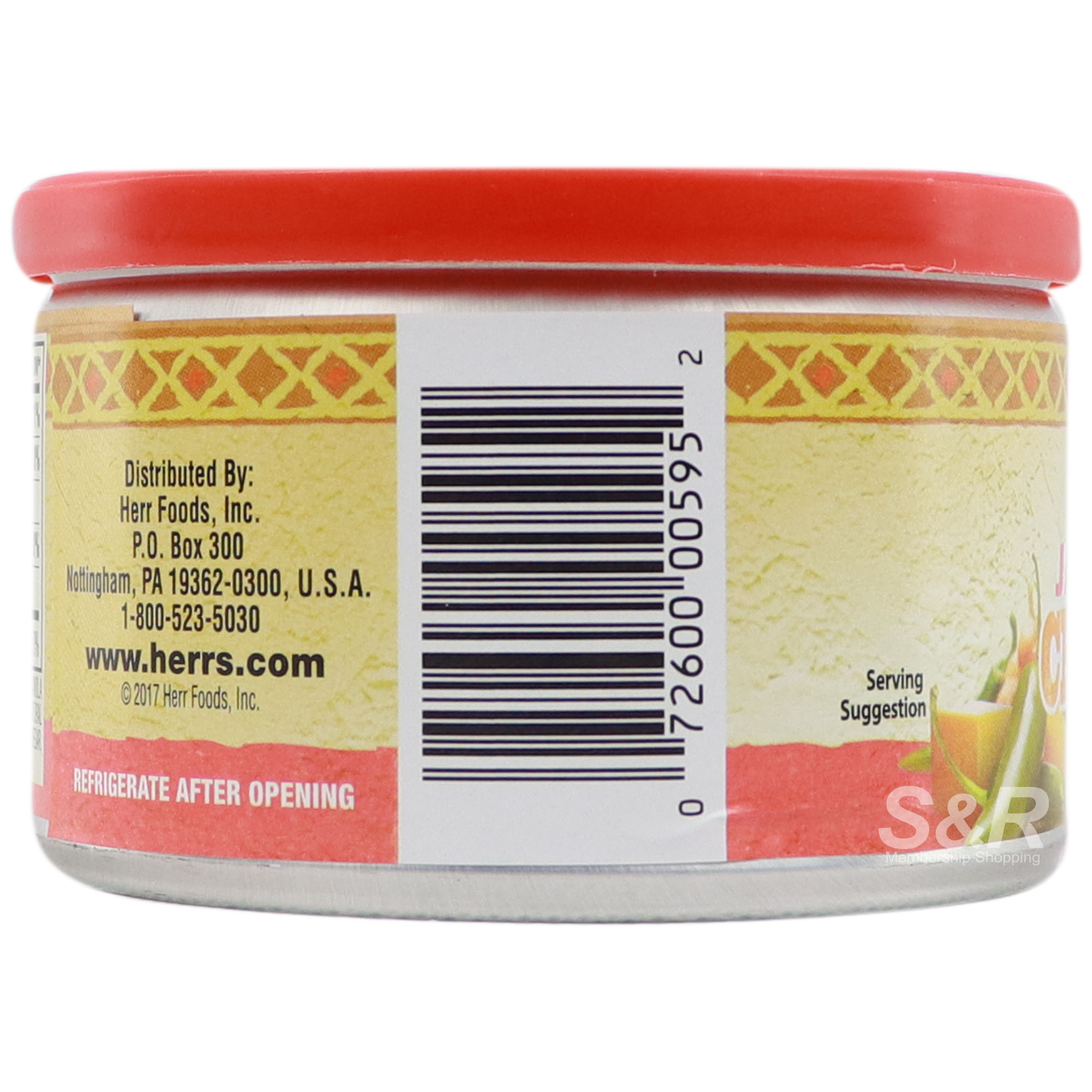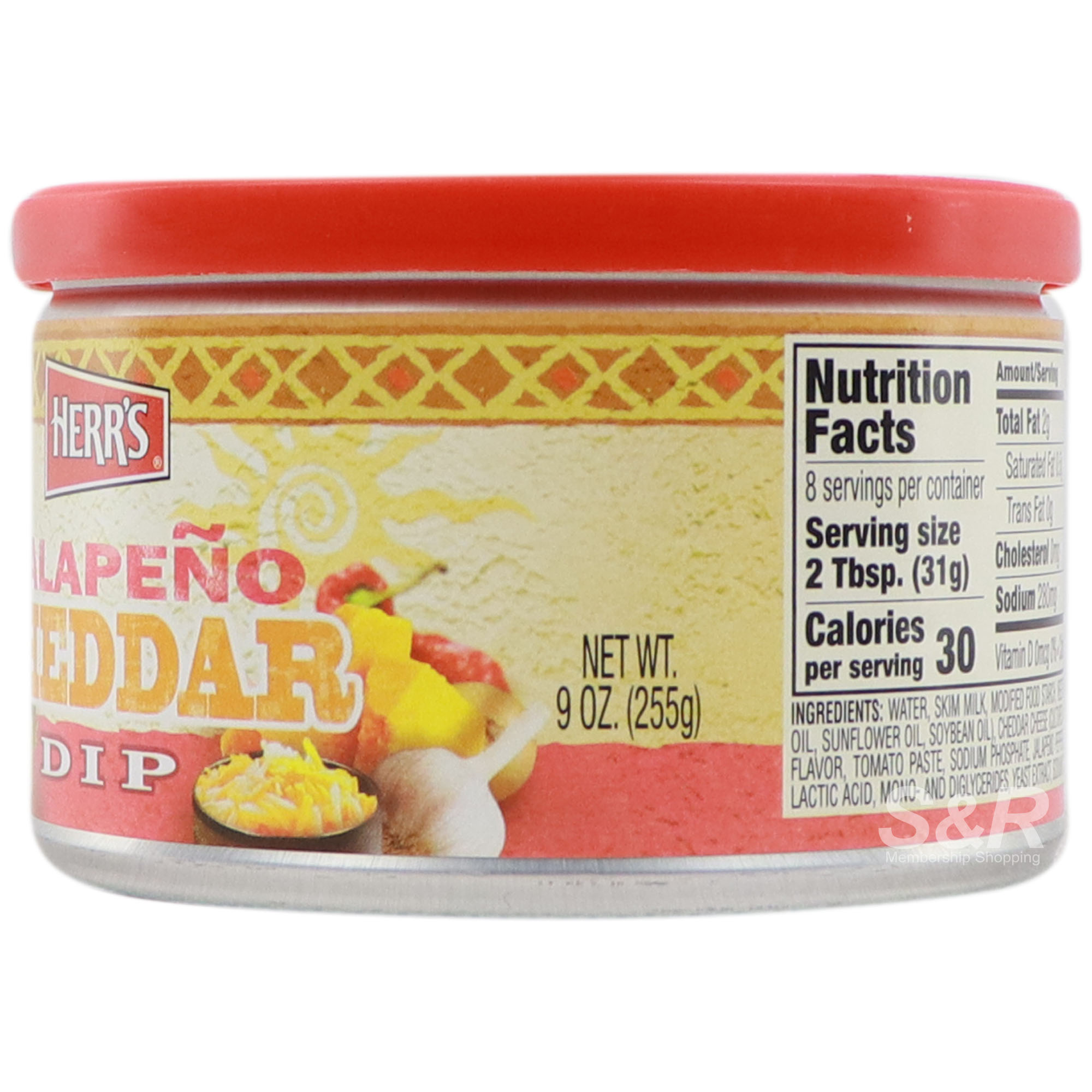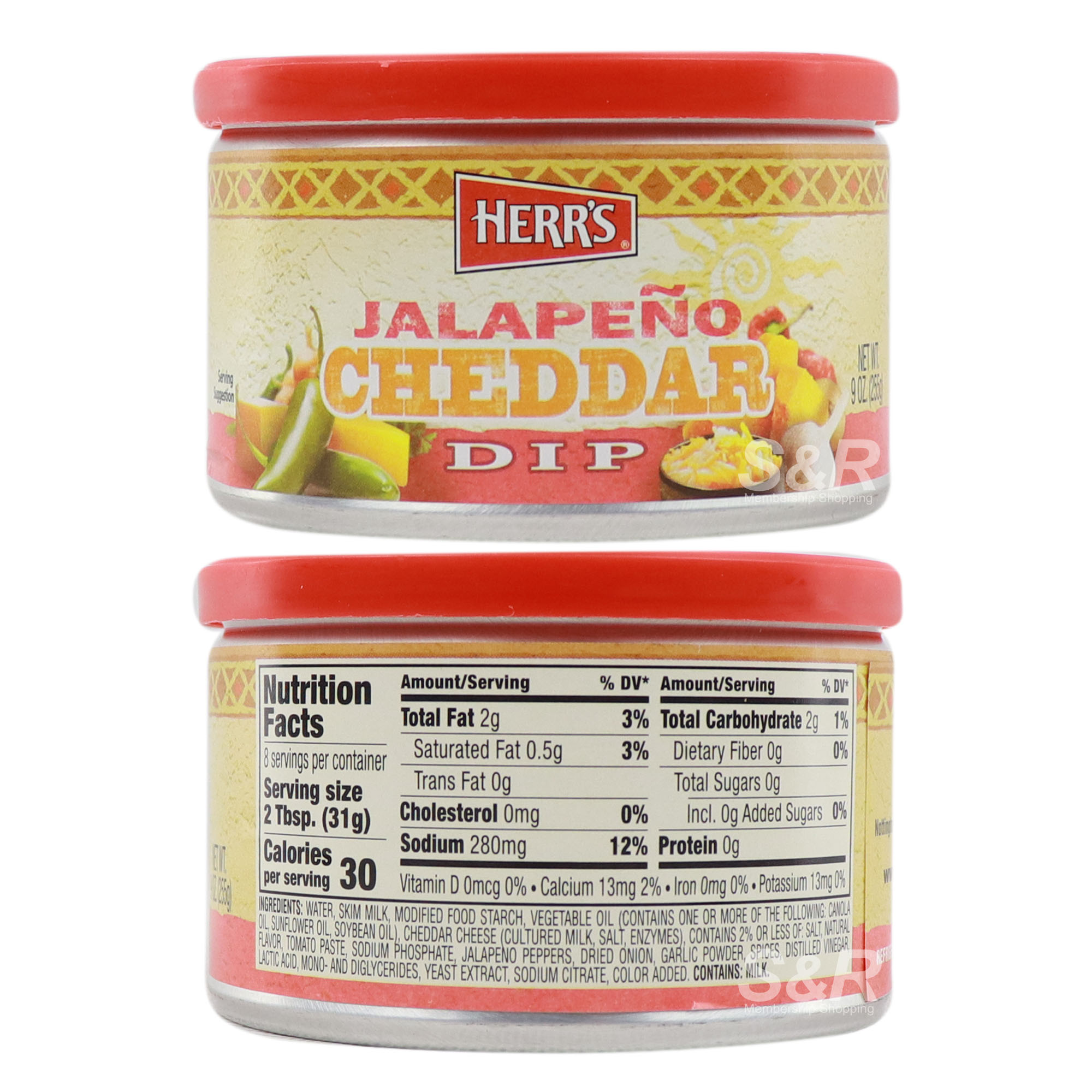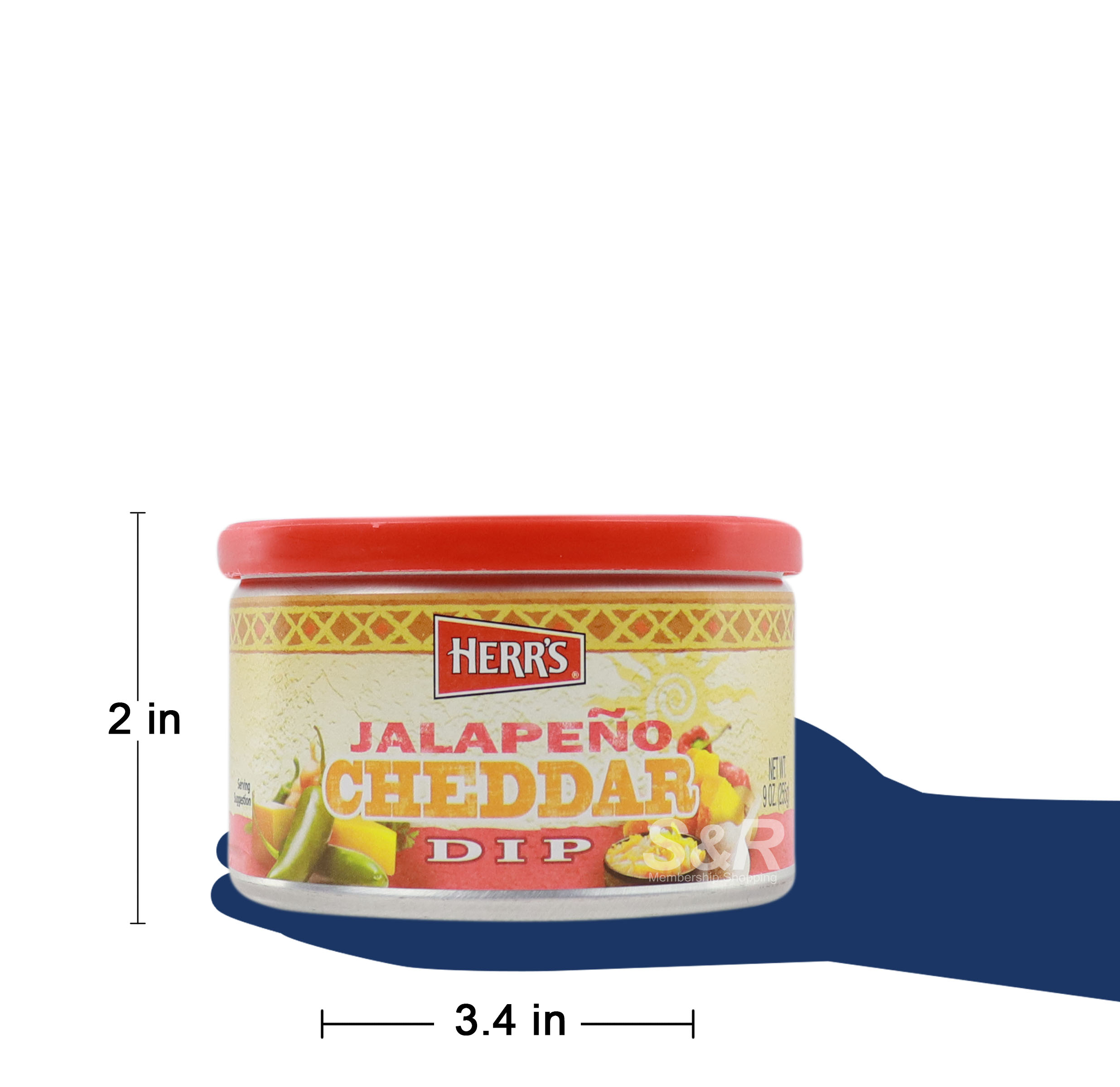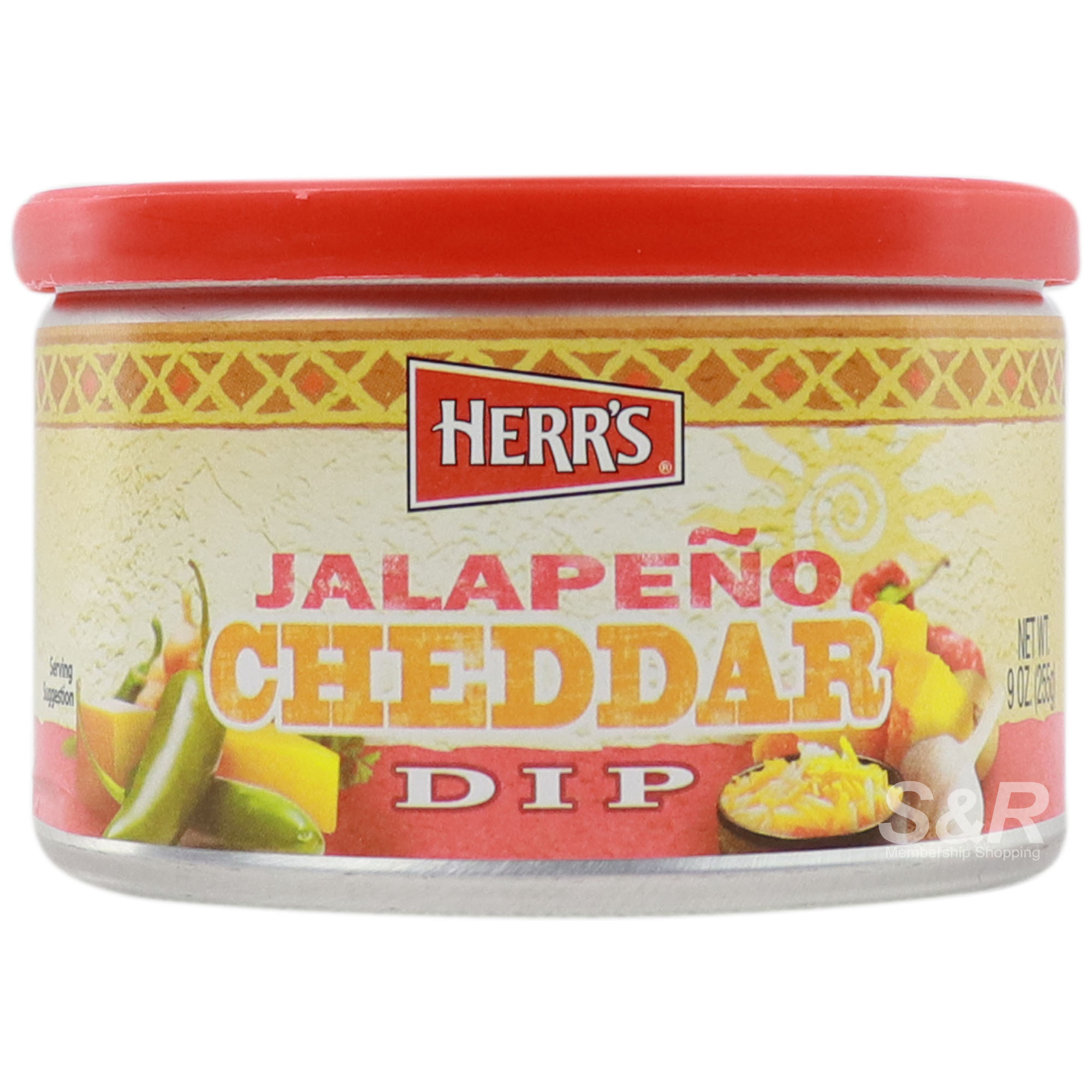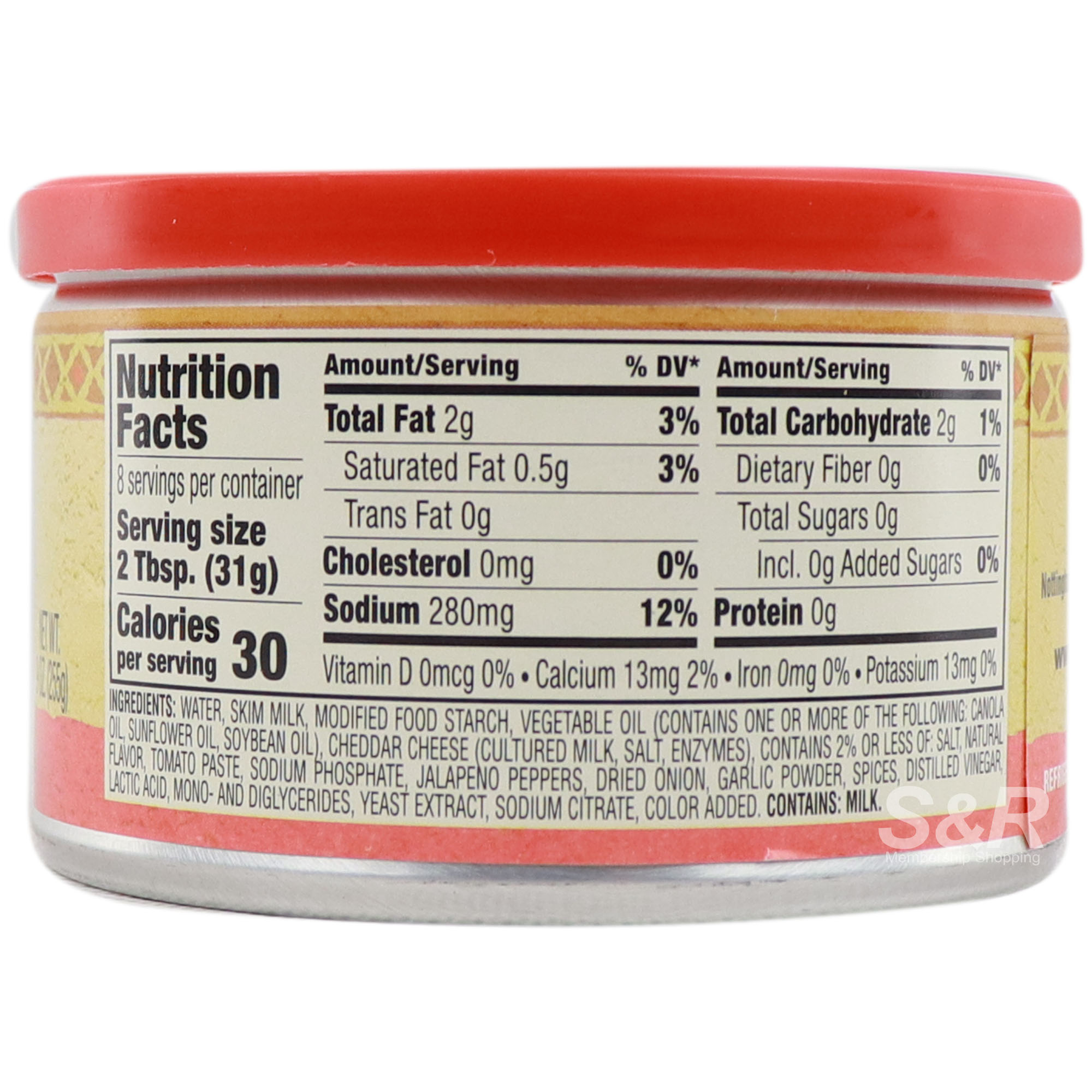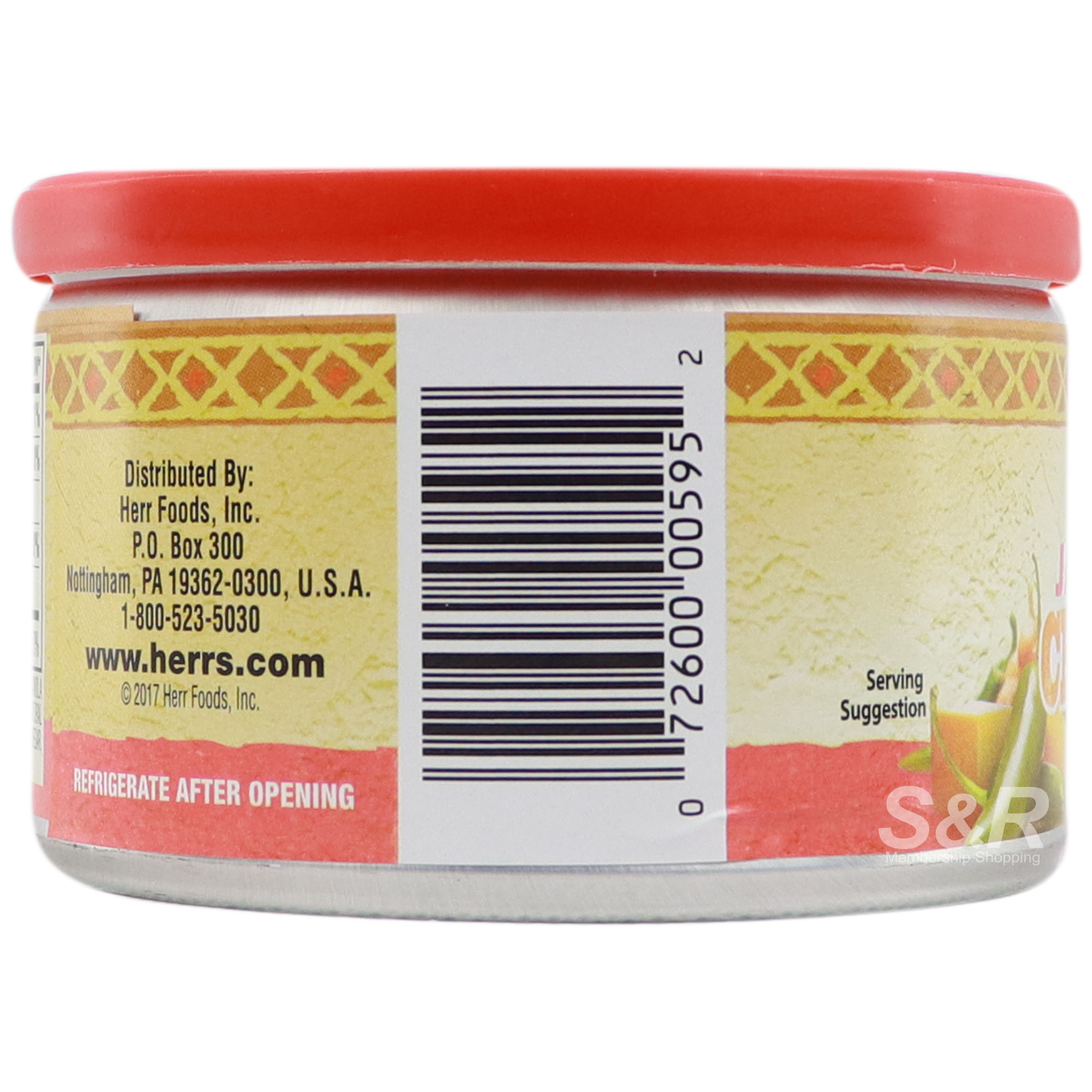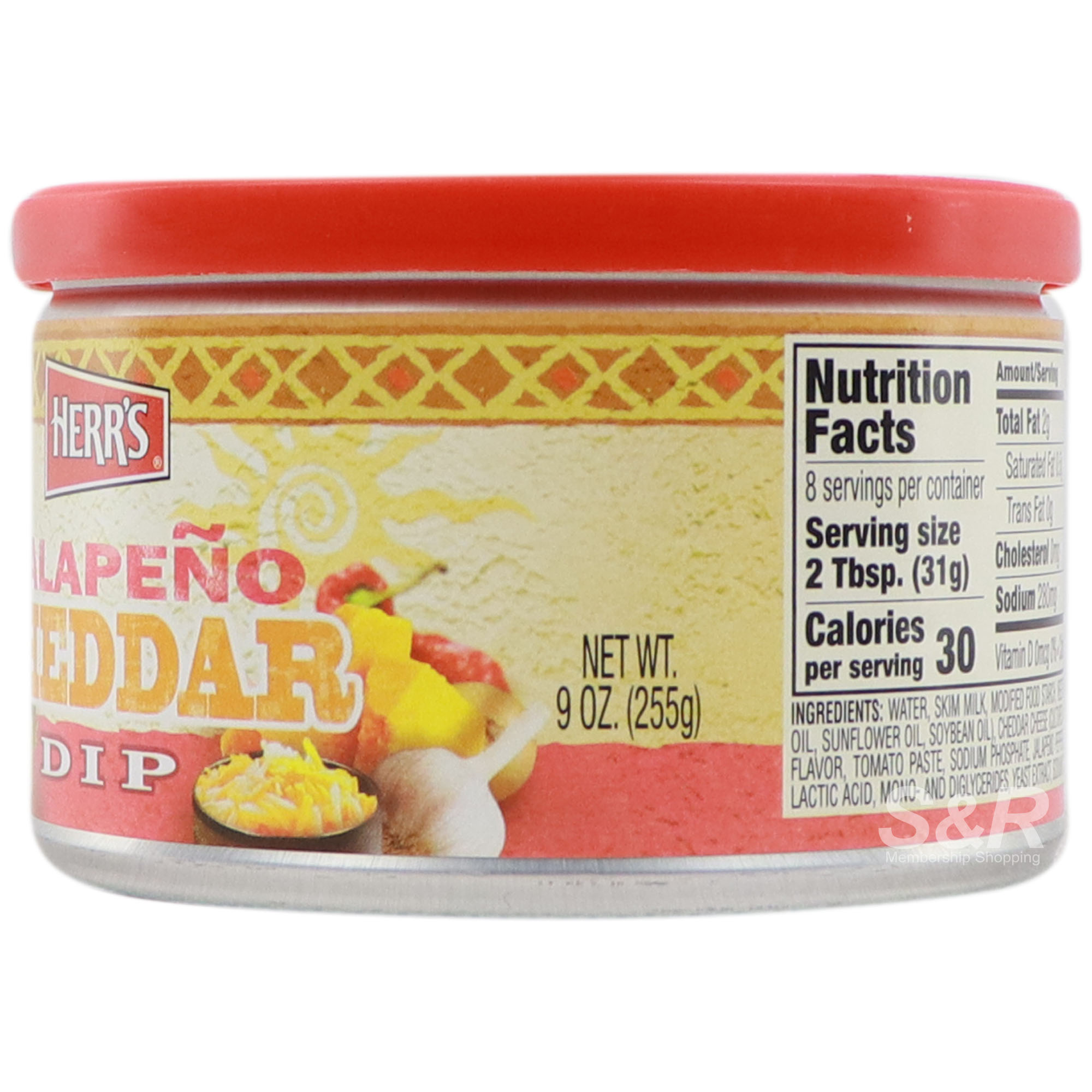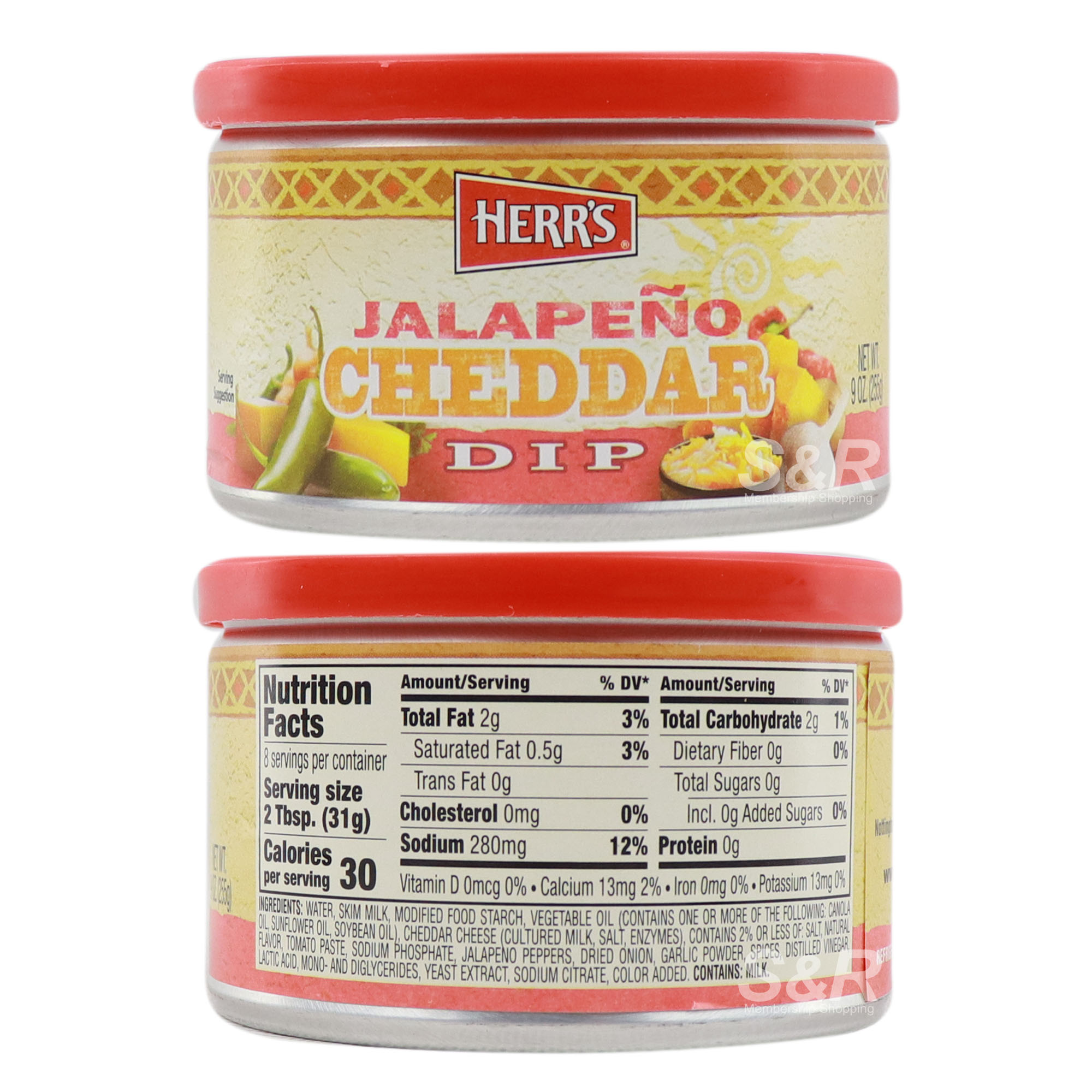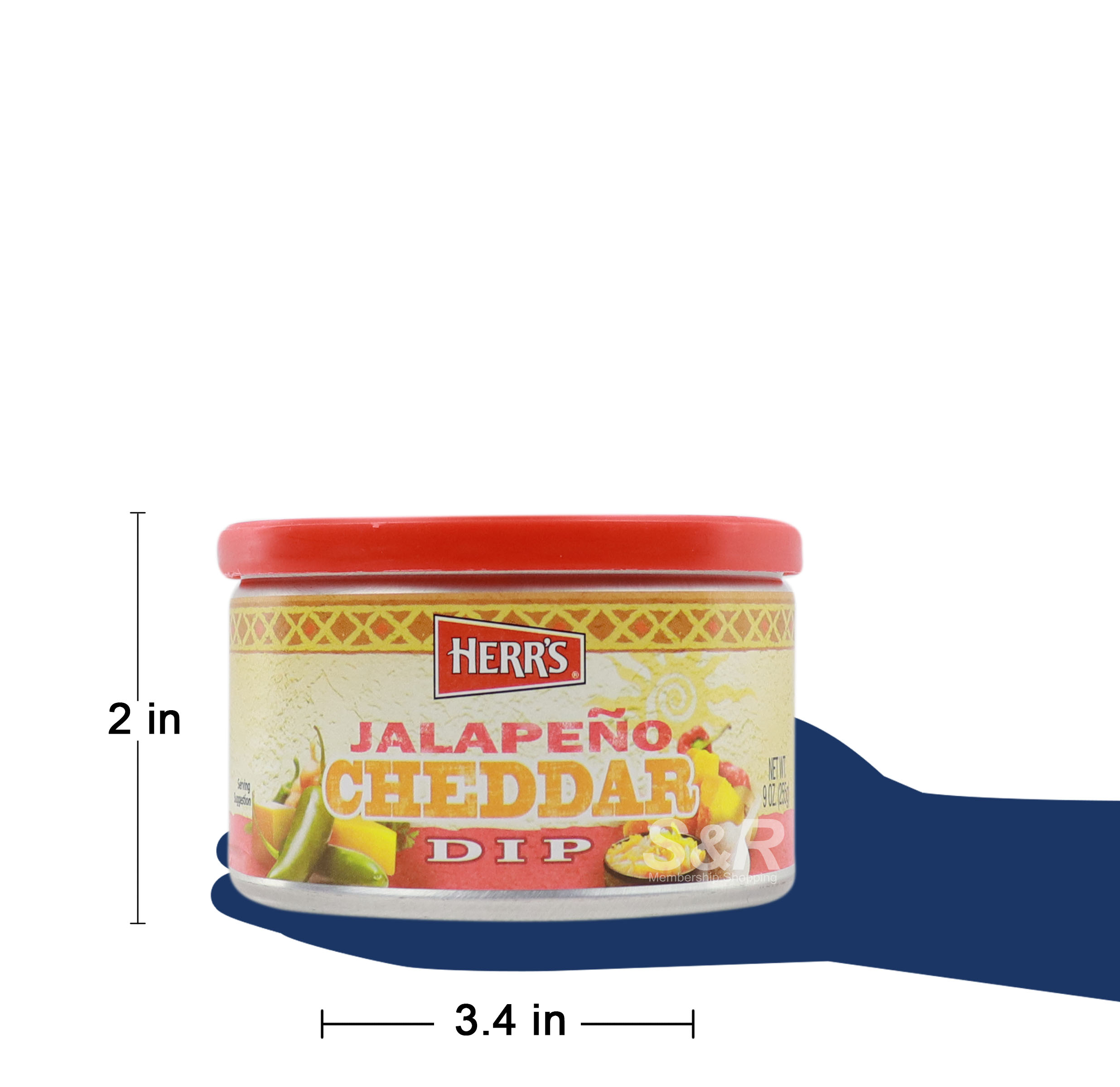 Herr's Jalapeño Cheddar Dip 225g
Features:
Single Item
Cheddar dip in 1 container
Creamy, flavorful dip in every bite
Jalapeño cheddar flavor
Product of USA
Actual Weight: 0.28 KGs
Product Dimensions: 3.4 x 3.4 x 2
---
We know that you know how a well-seasoned Jalapeno ranch dressing tastes like but wait until it's combo-ed on creamy cheddar cheese for a dip with Herr's Jalapeño Cheddar Dip! In every container of this bomb dip, you are guaranteed to have the freshest, creamiest, and tastiest spice-to-cheese formula that only Herr's can make.

Get that satisfying kick on your vegetable sticks, greens, sandwiches, and some of your fried dishes with a generous amount of dressing and dip in the middle of your table. Herr's Jalapeño Cheddar Dip has that creamy, silky, and luscious dressing texture that you are always looking for in a dip. Get it now at S&R Membership Shopping!

Allergen information: Contains milk, wheat. Consume upon opening.

Keep refrigerated after opening.