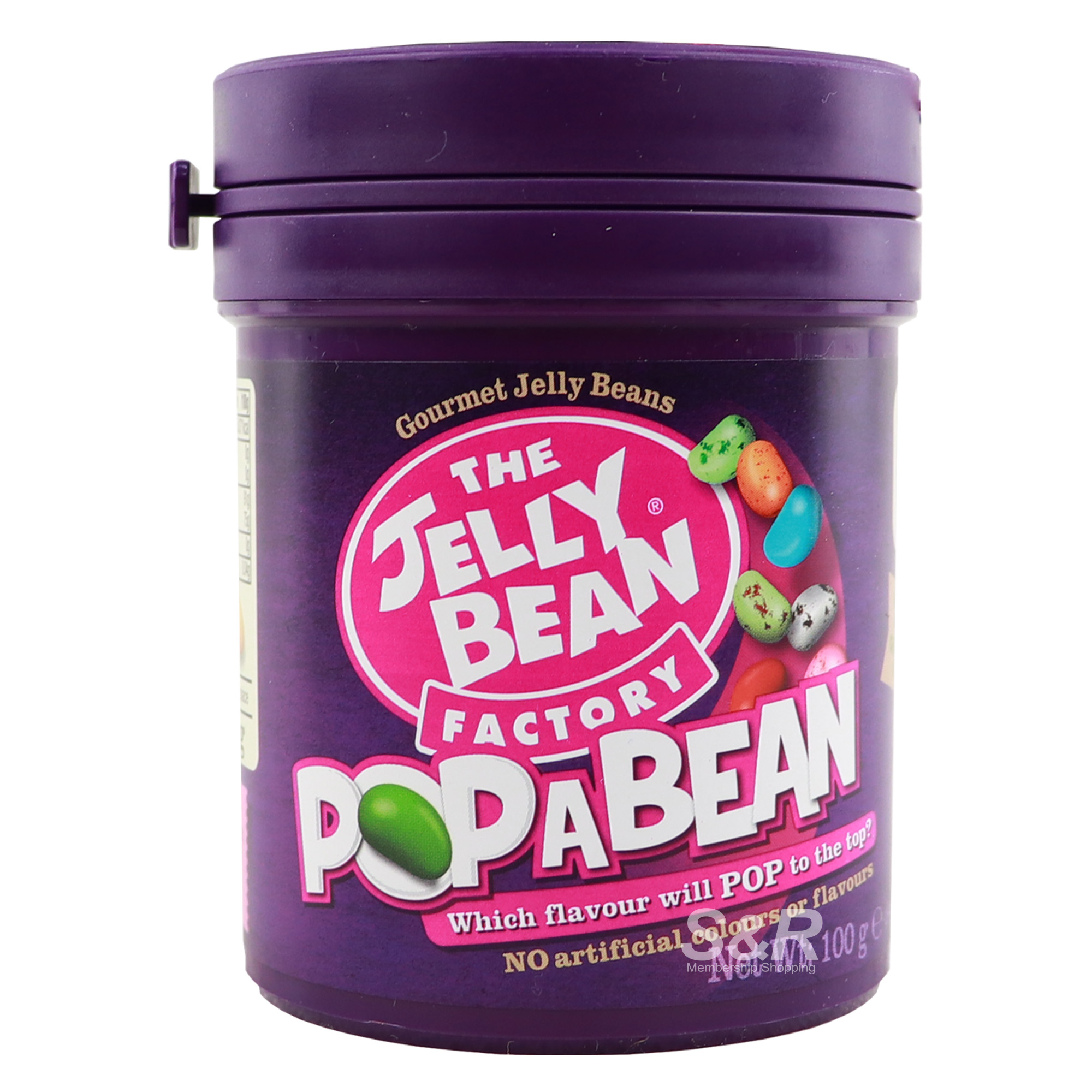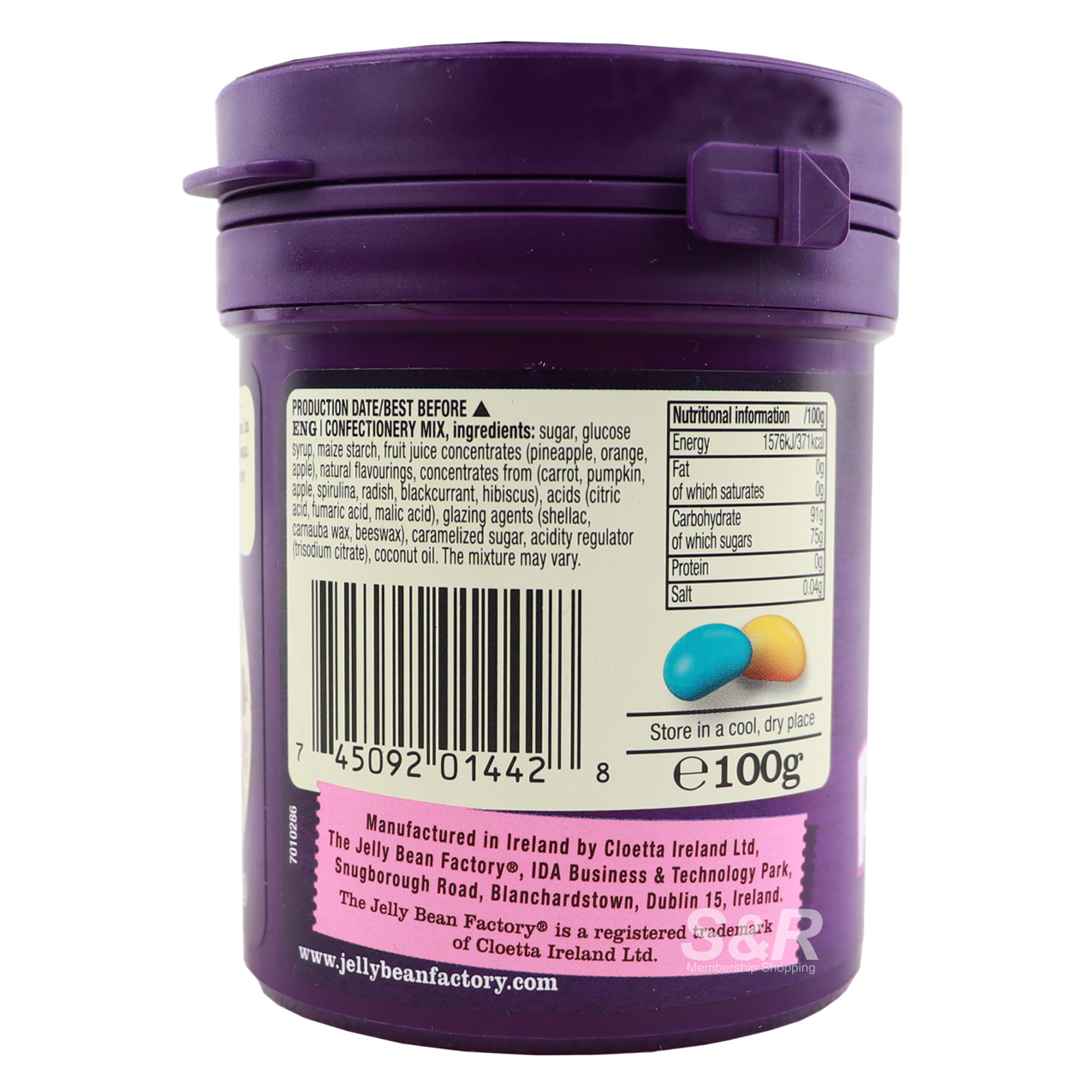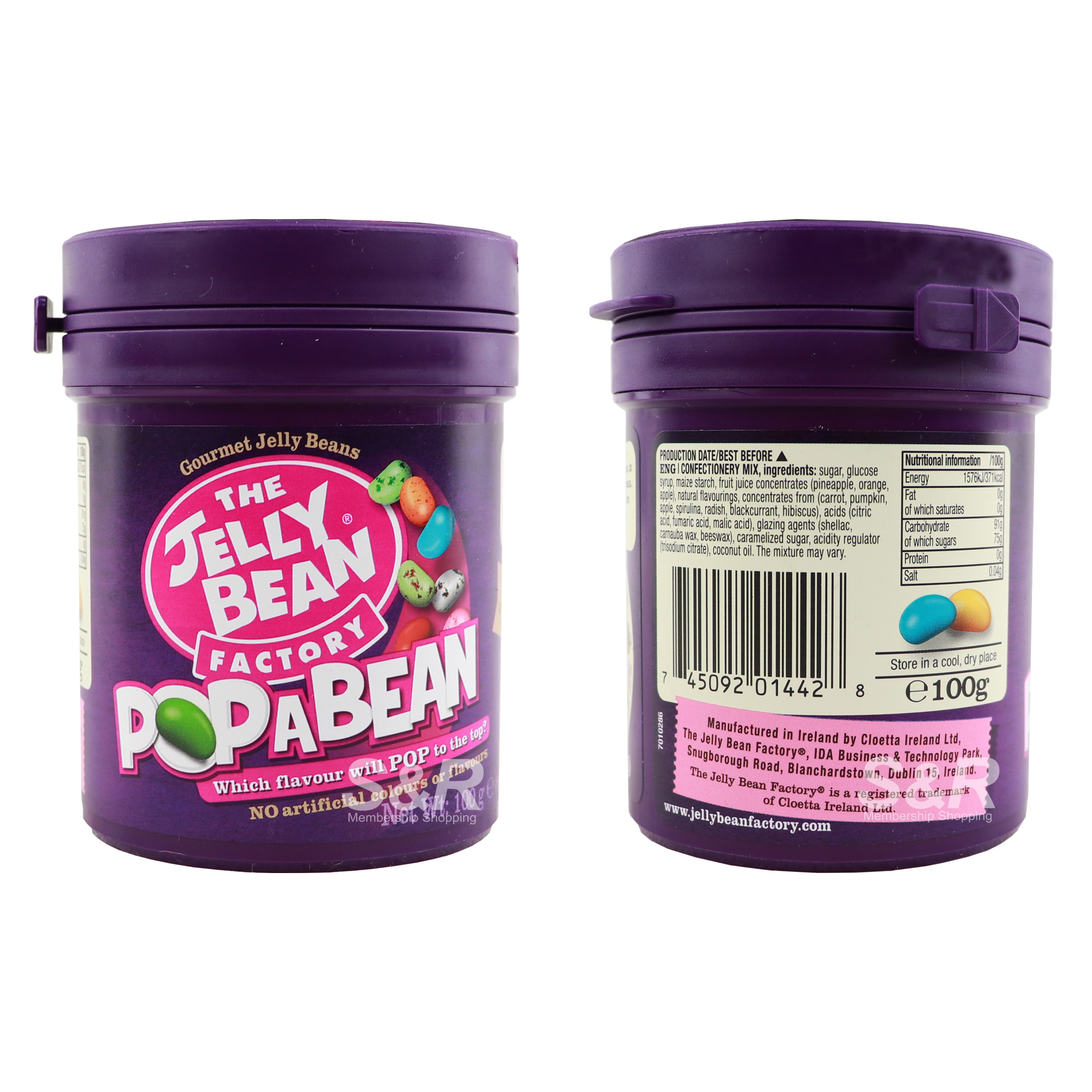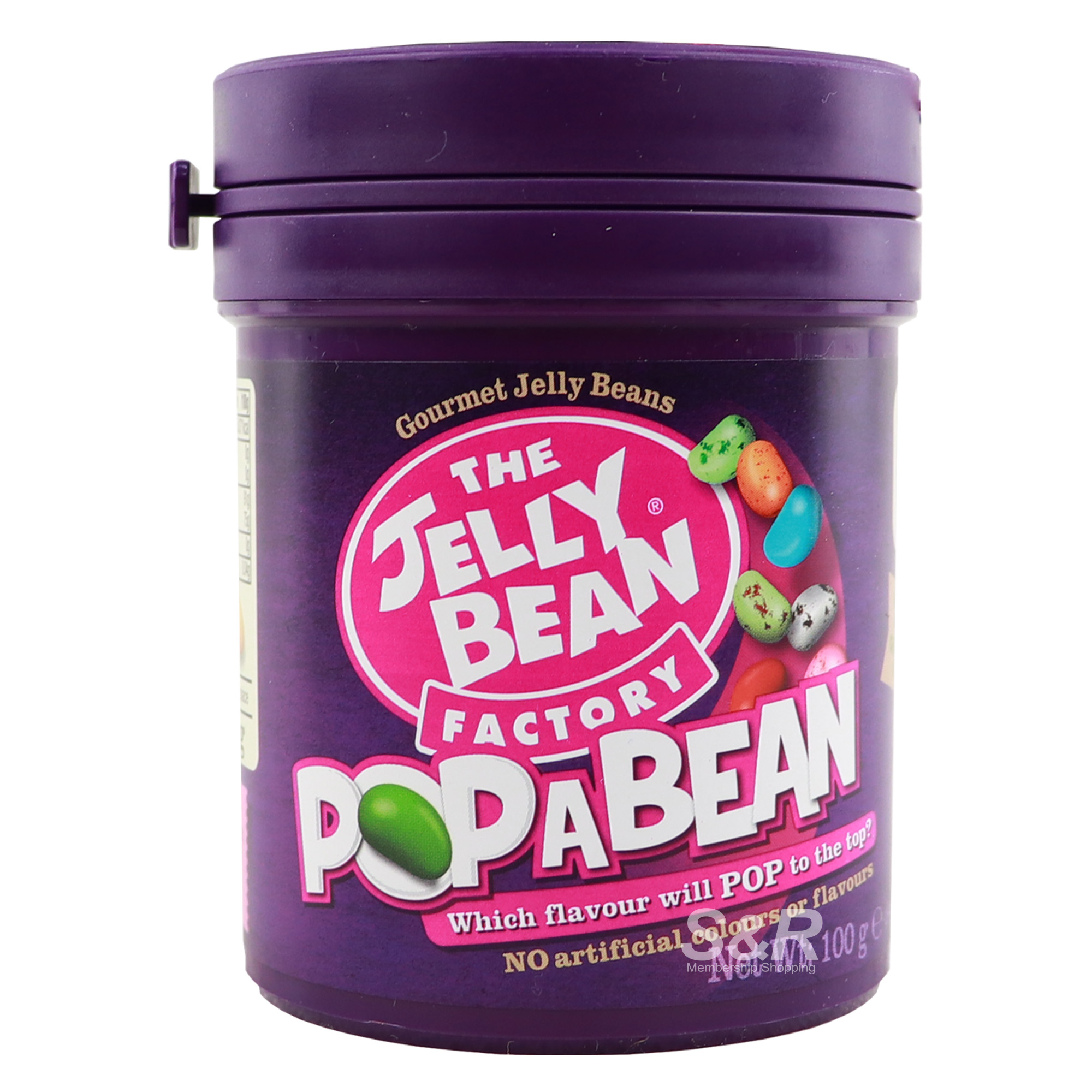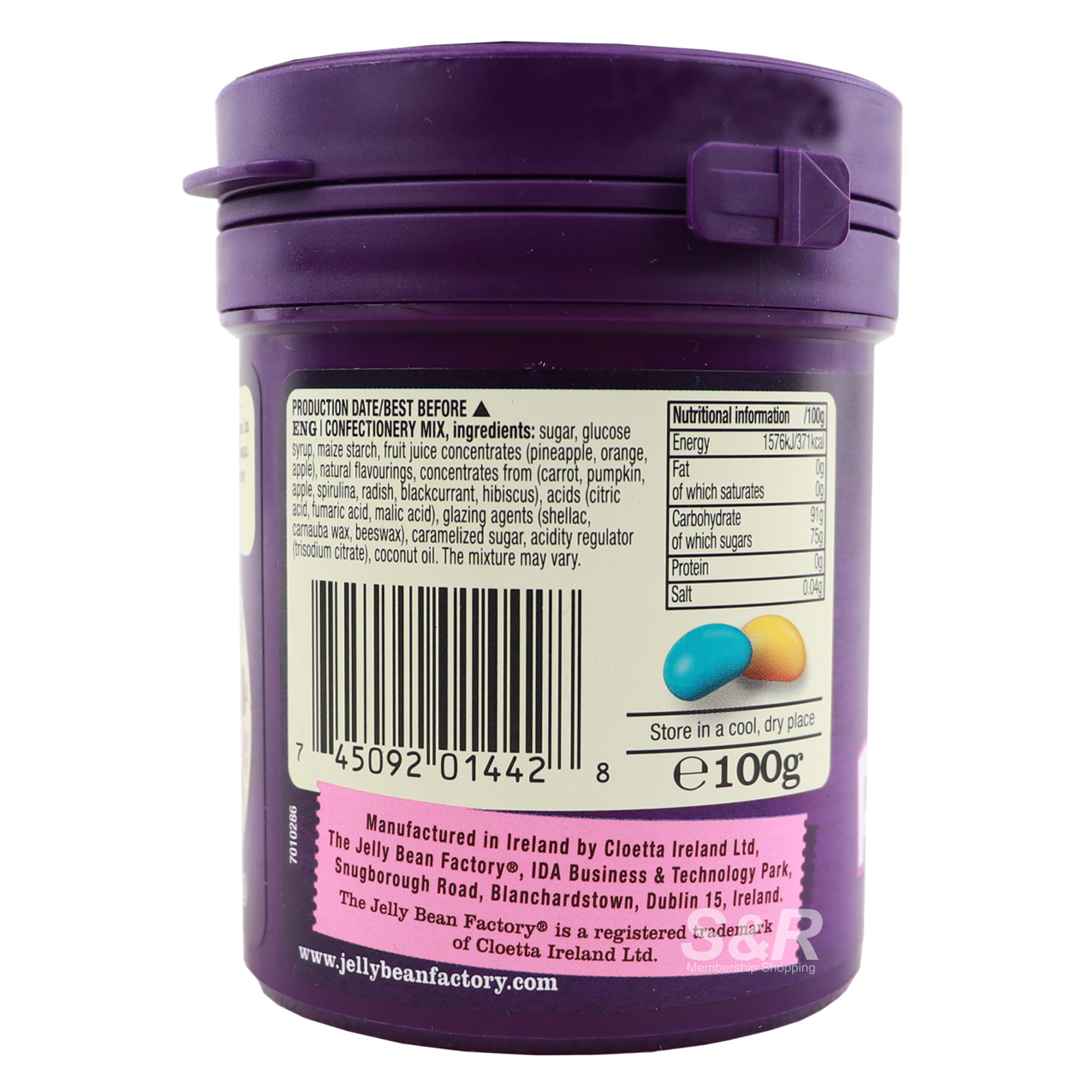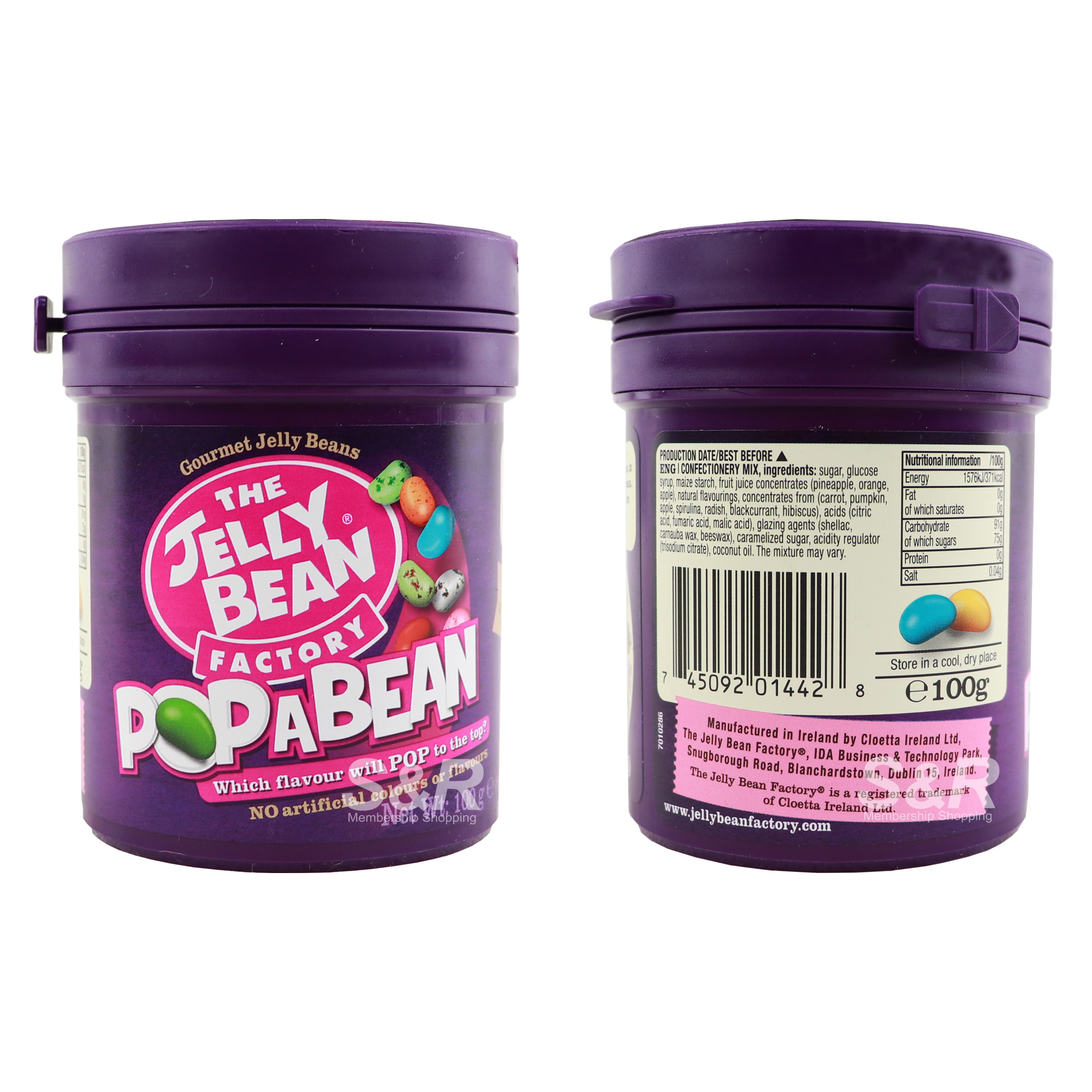 The Jelly Bean Factory Pop A Bean 100g
Features:
Single Item
Jelly Bean Candies in one plastic bottle
100% Natural flavors 36 Amazingly tasty flavors
Gluten Free, Gelatine Free, Nut Free
Product of Ireland
Actual Weight: 0.1 KGs
Product Dimensions: 4 x 2 x 5
---
If you're a fan of fairy tales, you probably heard about the story of a boy who had beans that can take them to a land where they can get the richest treasures. Well, this isn't the same with that fairy tale, however, it also has beans, and these beans are way tastier, and delightful to the palate. Oh, and these beans are not suitable for planting, it's only good for snacking!

It is the classic offering of The Jelly bean Factory. Pop A Bean contains 26 Amazingly tasty flavors that will surely excite your taste buds as it experiences new and unique tastes. Just don't forget to hydrate with enough amount of water after eating these sweet treats! Get them now at S&R Membership Shopping!

Consume upon opening.

Store in a dry, cool place.

Shelf life may last up to 1-2 years if stored in a favorable area or refrigerated and unopened. Store inside a tightly sealed container.